When it comes to couple photoshoots, the first important thing is how to pose for two people, especially for couple poses. You may feel awarded sometimes when facing the camera and don't know what to do and how to stretch your body with your lover.
It will not be a problem now. I will show you 25 couple poses with picture guides to help you easily take beautiful and lovely couple photoshoots. And also, some preparations for your couple photoshoot I will list for you, including couple outfits, photoshoot photographer, couple photoshoot cost, and more. Just keep reading to find your favorite couple pose now!
Preparation for Couple Photoshoot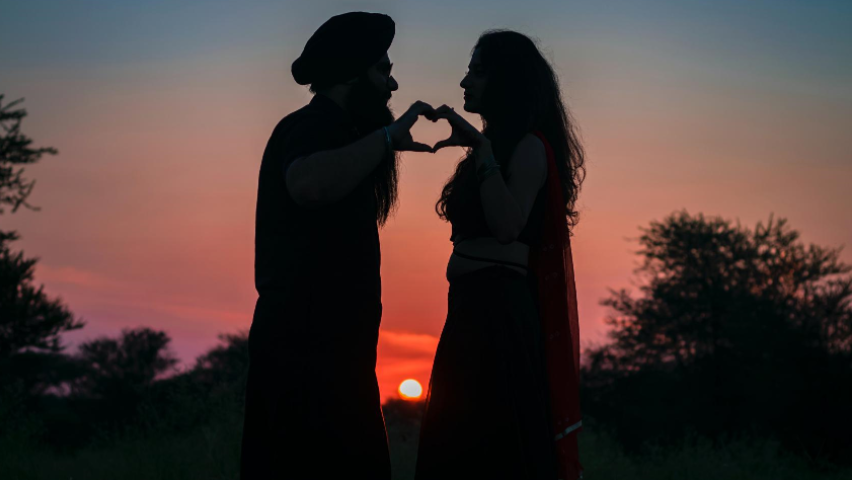 Couple Outfit for Photoshoot
What you wear for couple photoshoot is the most important part of shooting. Remember to talk with your lover to choose various styles of outfits. You can select official suits, casual clothing, wedding clothing, party dress, bikini, and more. Don't limit your choice to prepare your outfits for couple photoshoot. Go and buy the beautiful clothes and dress you desire. Make it perfect and leave no regrets.
Of course, if you need to take a high-cost performance couple photoshoot, just rent clothes to save money. Because there are other expenditures you need to consider when you are on a low budget.
Photographer for Couple Photoshoot
A skilled photographer matters significantly! Don't be mean for the cost of photographers. Keep in mind how much you receive depends on how much you have paid.
Cheaper photographers have high-cost performances, but they cannot promise that the couple photoshoots will be stunning. But if you have paid for a good photographer, you have the right to get the photography that you like.
Couple Poses for Photoshoot
Have you ever thought about how to pose for couple photoshoots? If you have no ideas about couple poses and don't know how to stretch your body, I have prepared some cute couple poses reference for you.
Just follow my couple picture poses guides. Choose some couple of pictures to imitate their body poses in the picture. There are multiple pictures with various styles for you. Keep reading under, and you will see.
Couple Photoshoot Cost
Consider all the costs you may pay, including clothing purchase or clothing rent, photographer cost, vehicle fee, tourist attraction entrance fee, makeup fee, and so on.
The shooting day must be very busy for you and your lover, so preparing the cost bill in advance will make everything go well.
More Tips for Couple Photoshoot
Weather: Look at the weather conditions on the shooting day in advance and be prepared for protection.
Transportation: Plan your vehicle and route to the location to avoid congestion.
Time schedule: Plan the time of shooting all day and finish the shooting efficiently
28 Couple poses for pictures
Cute Couple Poses
there are more cute couple poses reference for you to imitate. Easy and simple way for you.
1. Stand Next to Each Other
This is the most common pose for couple photoshoots. You can easily take photos like this. But try to wear some colorful clothes to bring the boring body to colorful life.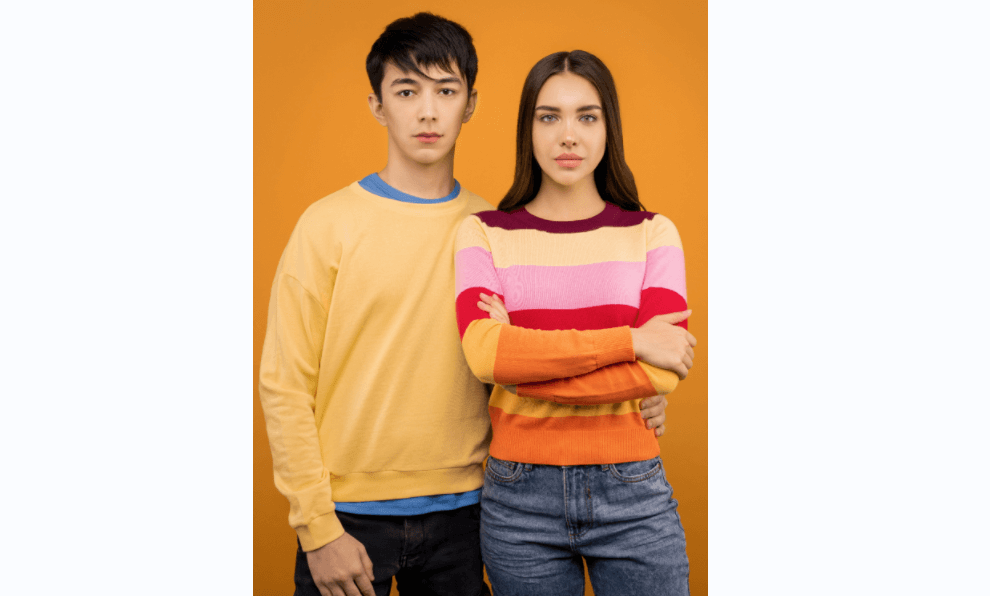 2. Hold Hands with Your Back To The Camera
With your eyes on each other, you both are holding hands to walk ahead. This will leave a happiness memory for you.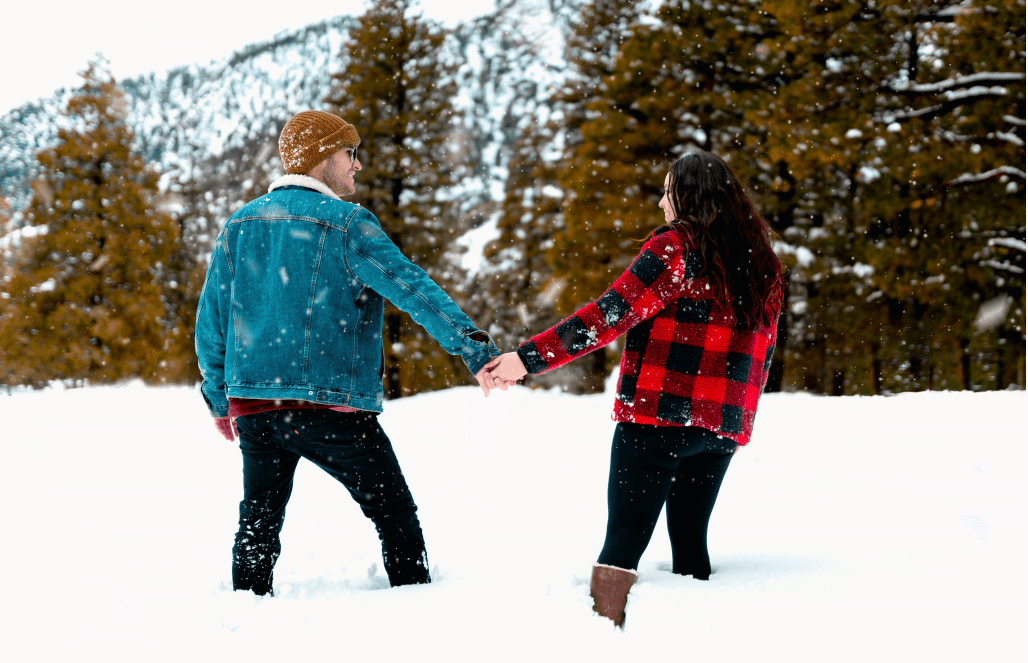 3. Sit with Your Legs Crossed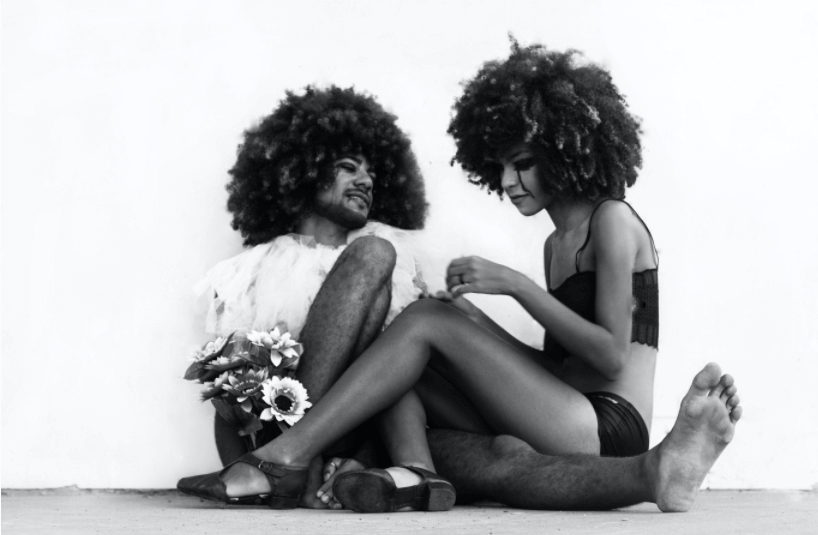 This Is one of the sexy couple poses. Not only show your love with each other, but also show hot body to your viewers. You will get more likes to use this pose.
4. Lie on The Ground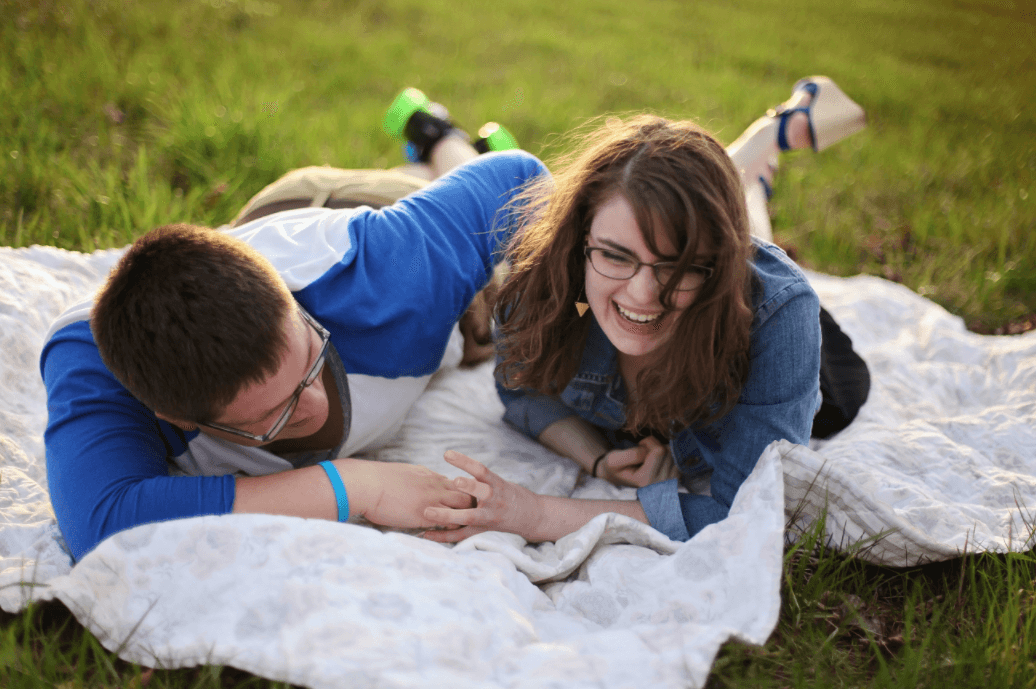 5. Hold A Bunch of Flowers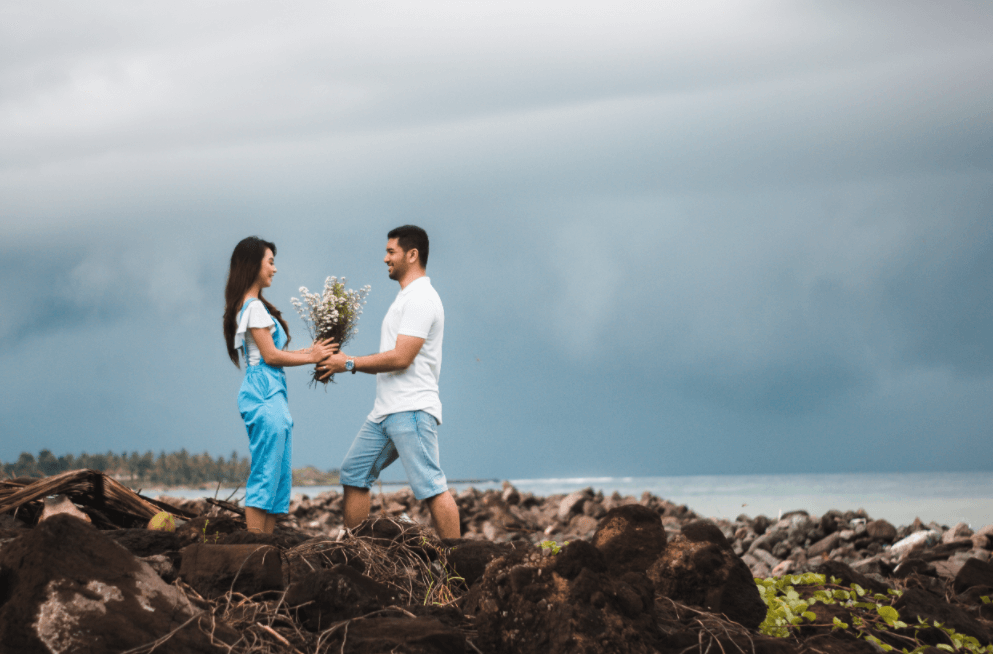 You can find many instagram cute couple poses contain this pose, it is very popular among ins.
6. Head on shoulder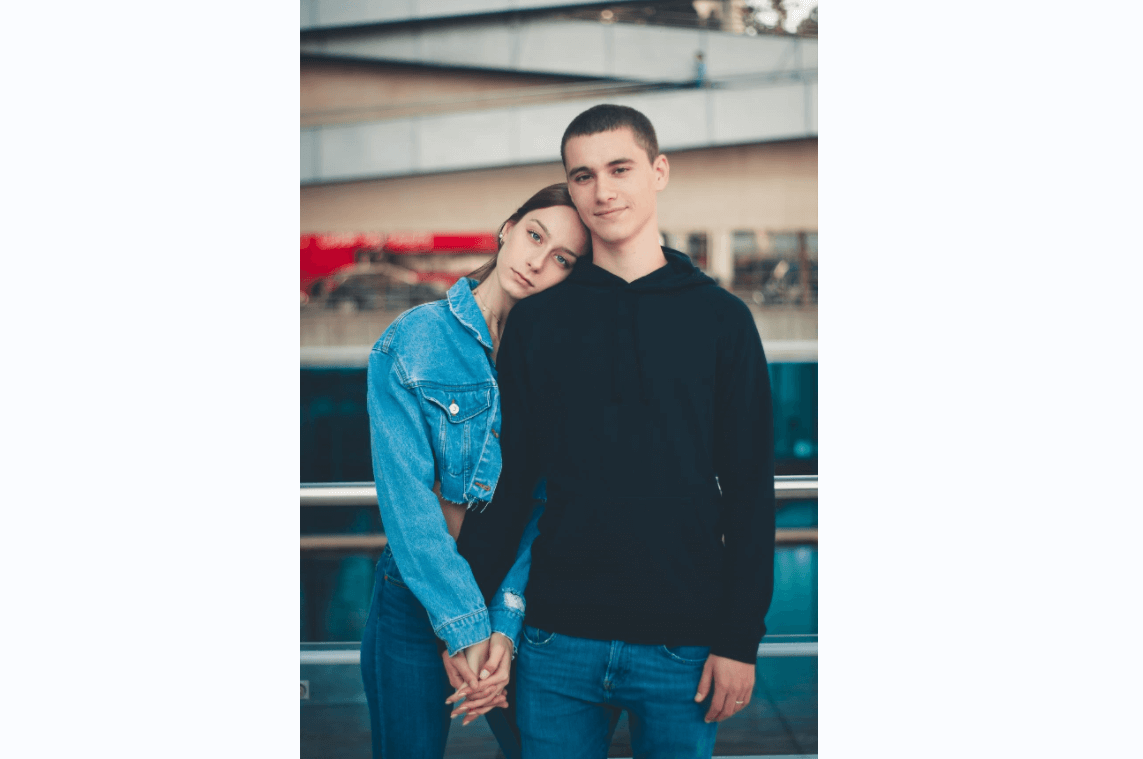 Simple Couple Photo Pose Ideas
7. Kiss Check
Couple kissing poses must have this pose.Walk across the boulevard of fallen leaves, slightly kiss your wife with your hands on her waist.
8. Sit on His Leg
This pose needs some surrounding things,such as wheat fields and flowers.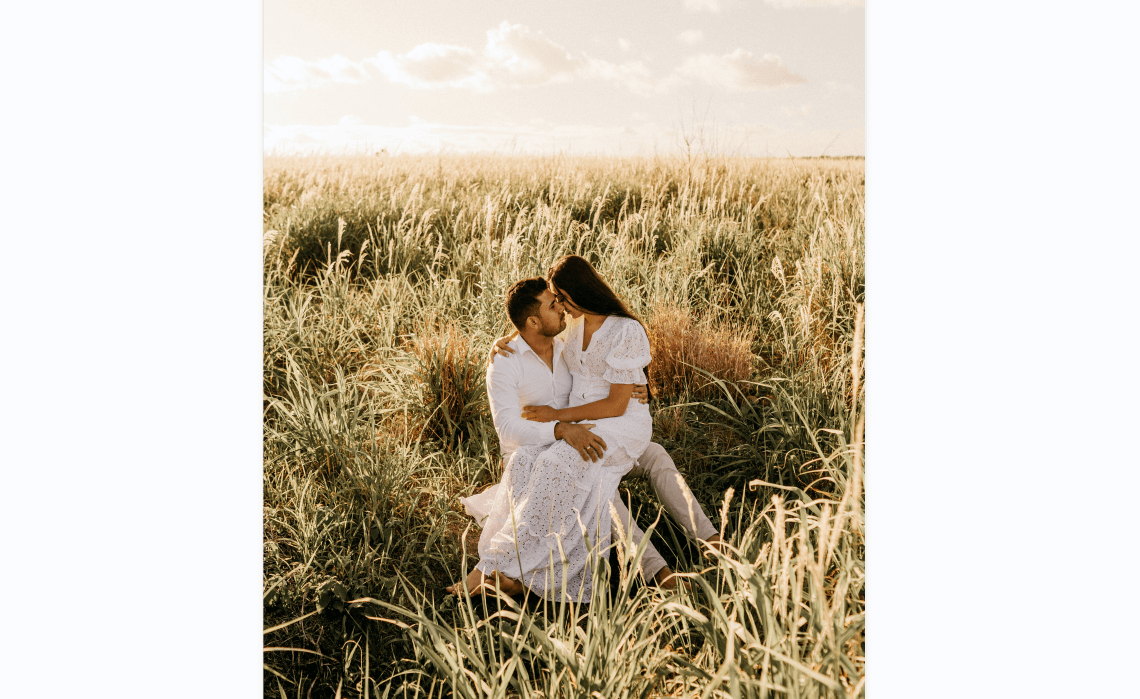 9. Sit on The Bench
Shooting from behind will easy for you, because you don't need to care face expressions and body poses. You both sit and hands on each other, it is a wonderful mood.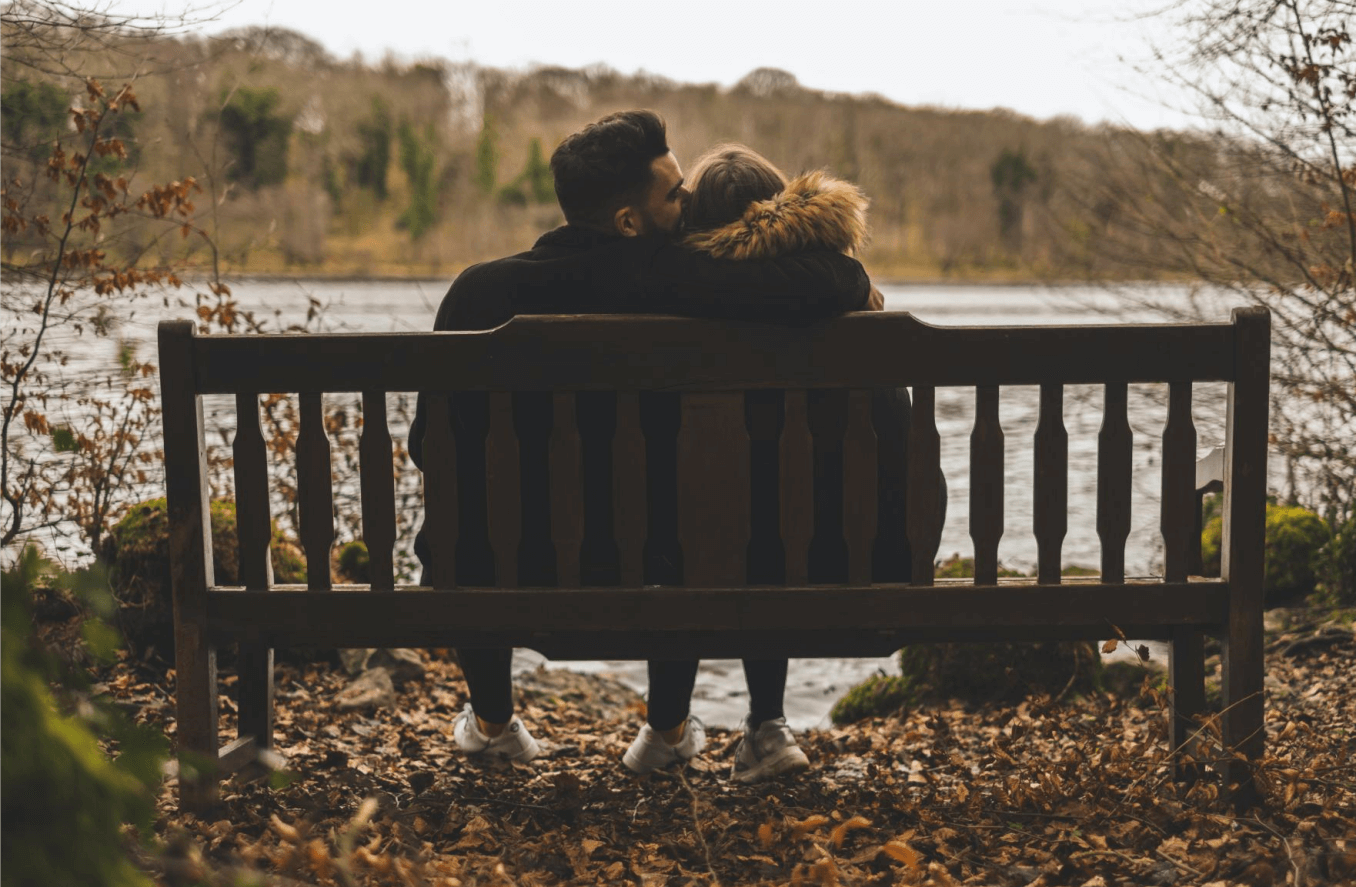 10. Sit in The Car
If you are going on a trip, sitting in your car is an easy way to shoot.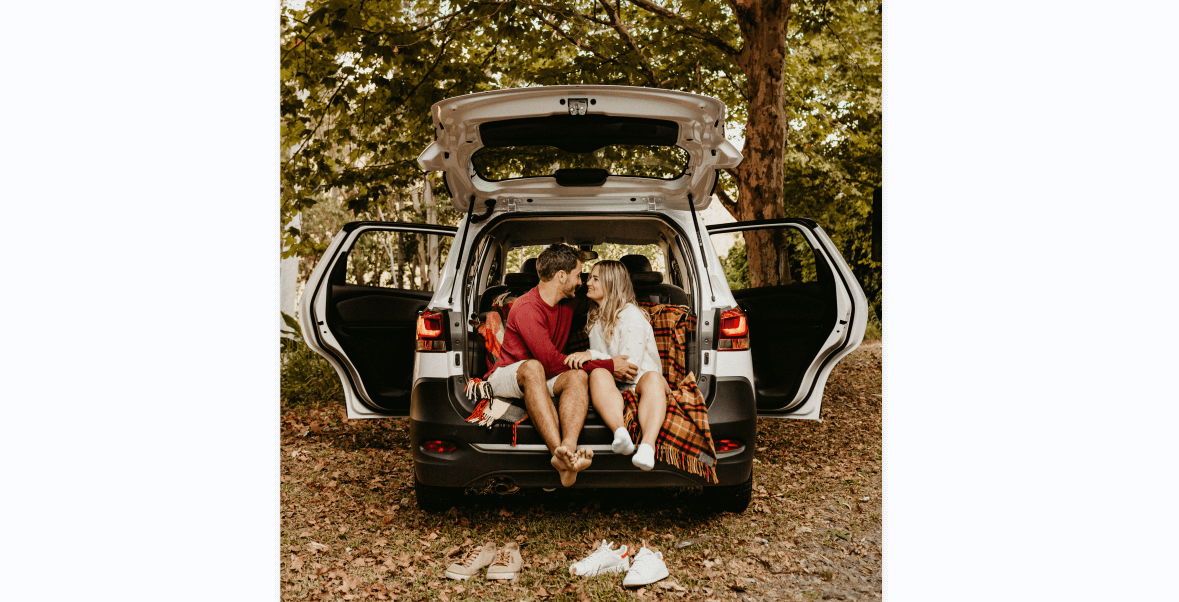 11. Kissing on The Leafy Lawn
The husband kisses his wife lying on the lawn with beautiful leaves to decorate. If there are flowers on the lawn, the couple photoshoot must be stunning!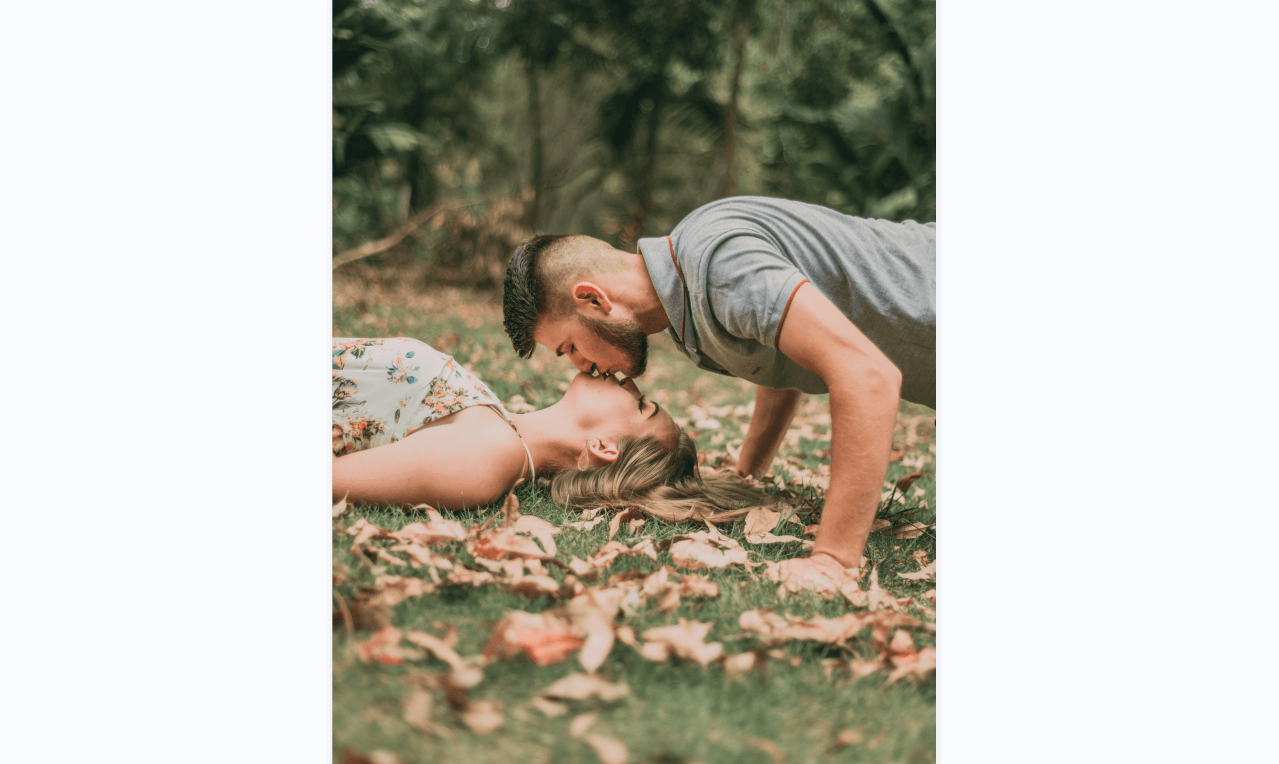 Funny Couple Poses
12. Hold the Glow Stick
Many young couples like to shoot some interesting photos. Maybe glow stick or something luminous will make couple photoshoot more active.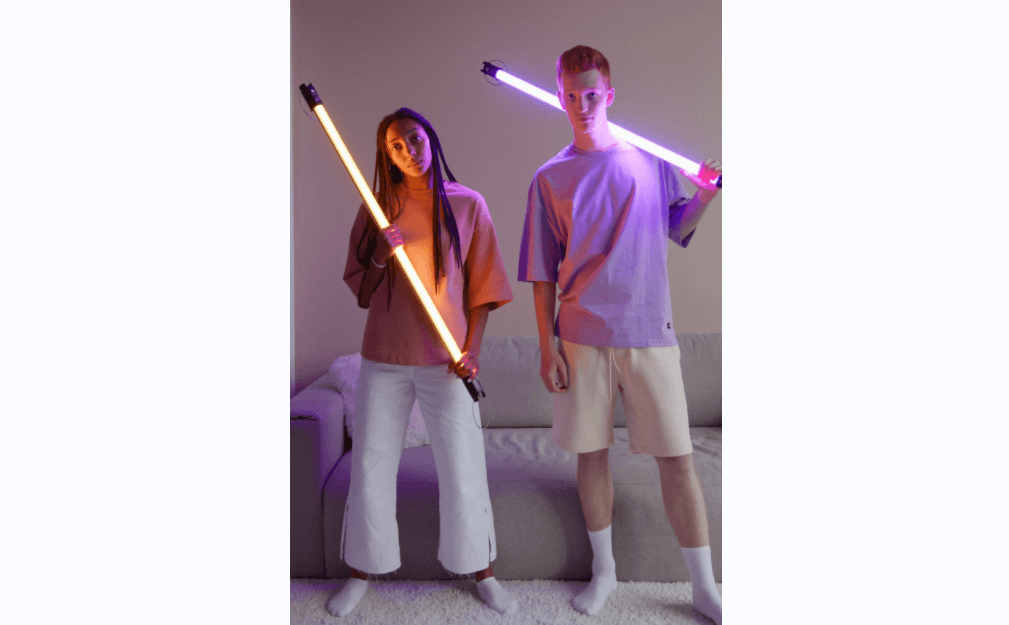 13. Couple Yoga Poses
If you both like Yoga, try to make Yoga into your couple photoshoot.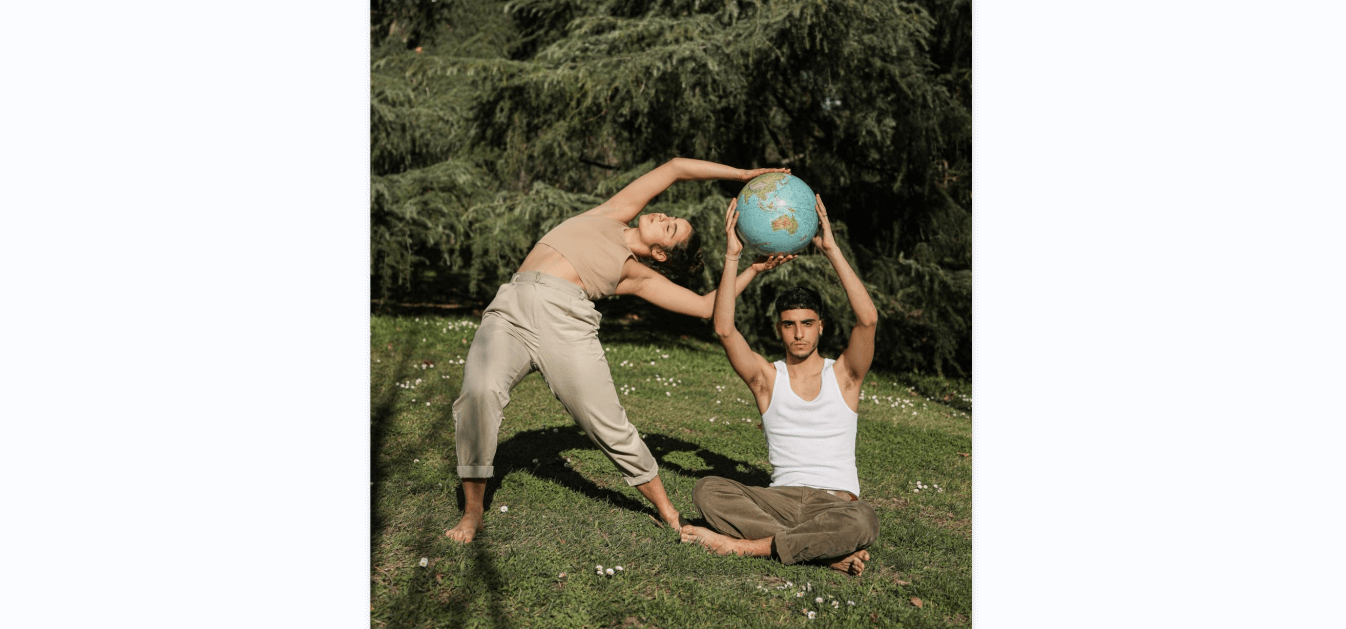 14.Sit on The Motorbike
Try to shoot more scene photography, maybe you will find something different.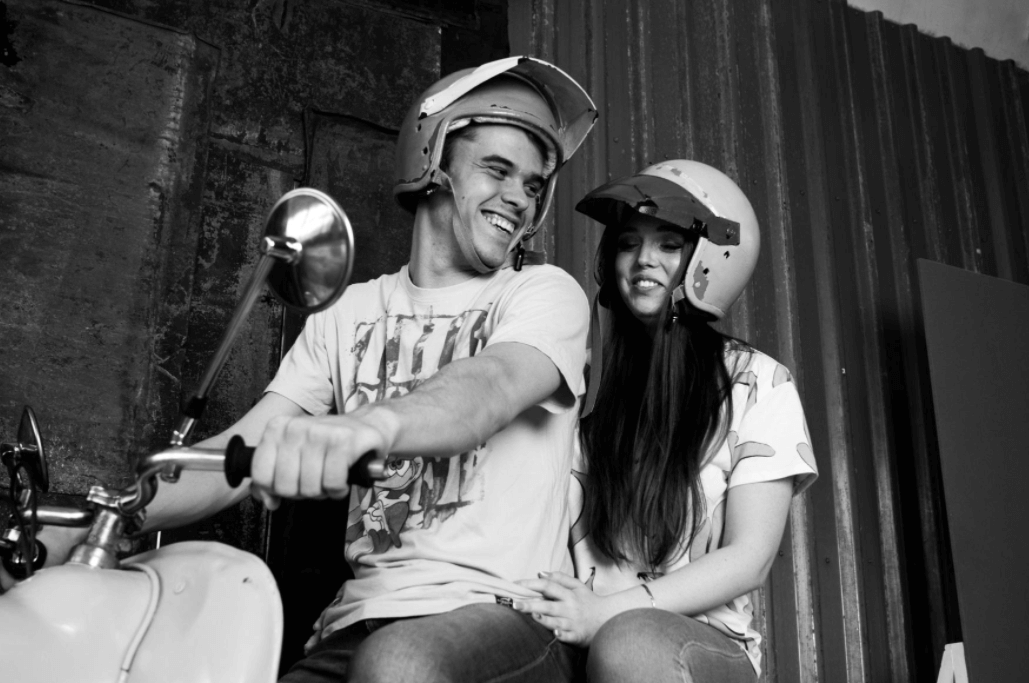 15. Drink the Same Bottle of Water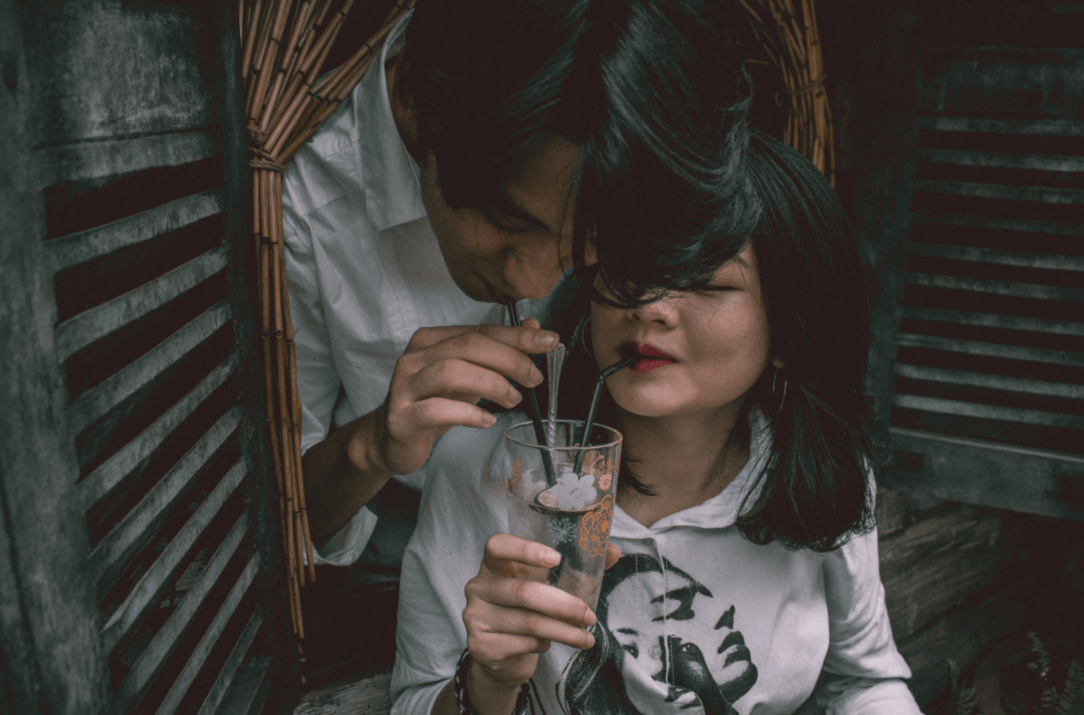 Romantic wedding couple pose ideas
16. Embrace each other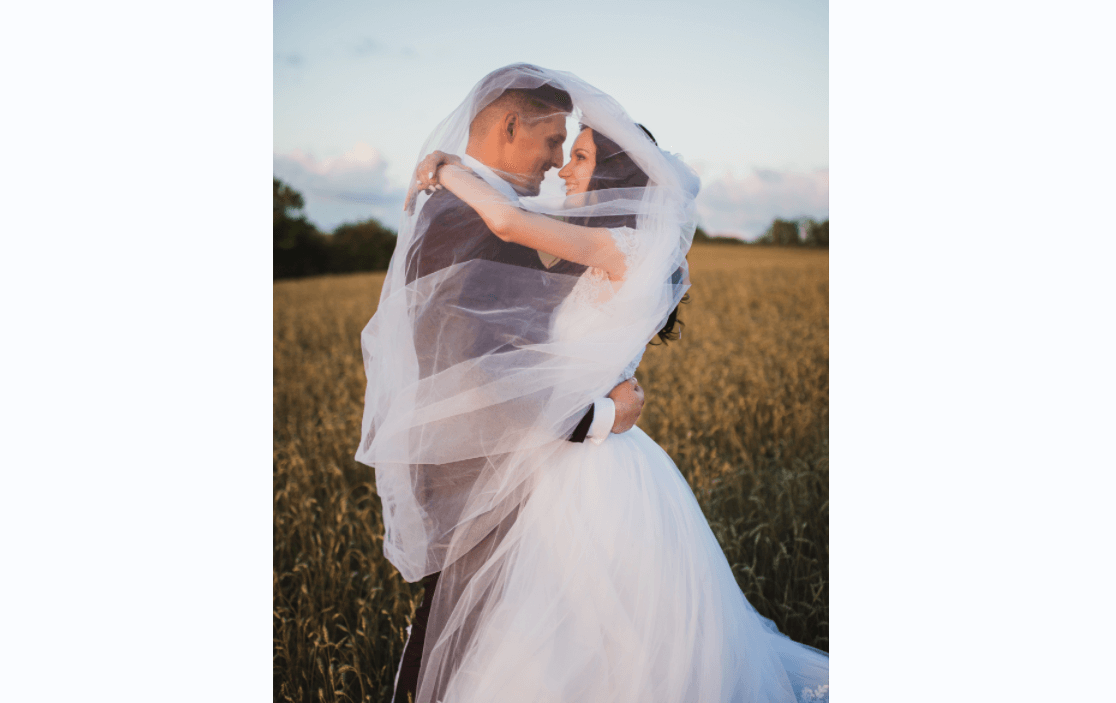 This is the common wedding couple pose to show your love with each other.
17. Running
This kind of "running shoot" has been popular among wedding photos. Try to take a running shoot with your lover!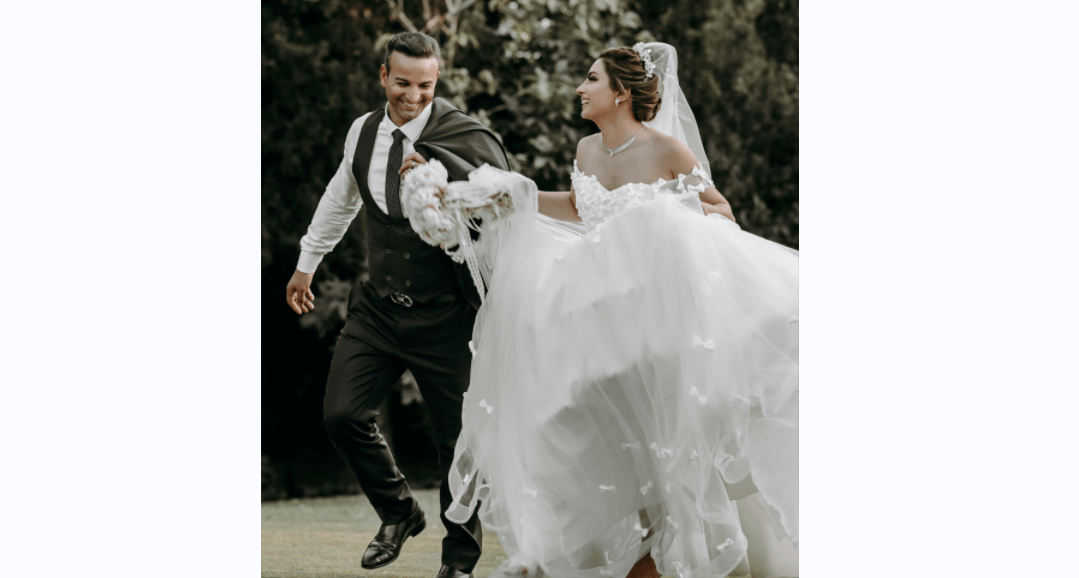 18. Back against the wall
This is one of the couple poses for pictures I like. You can feel the interesting pose that lovers don't see each other but still with love.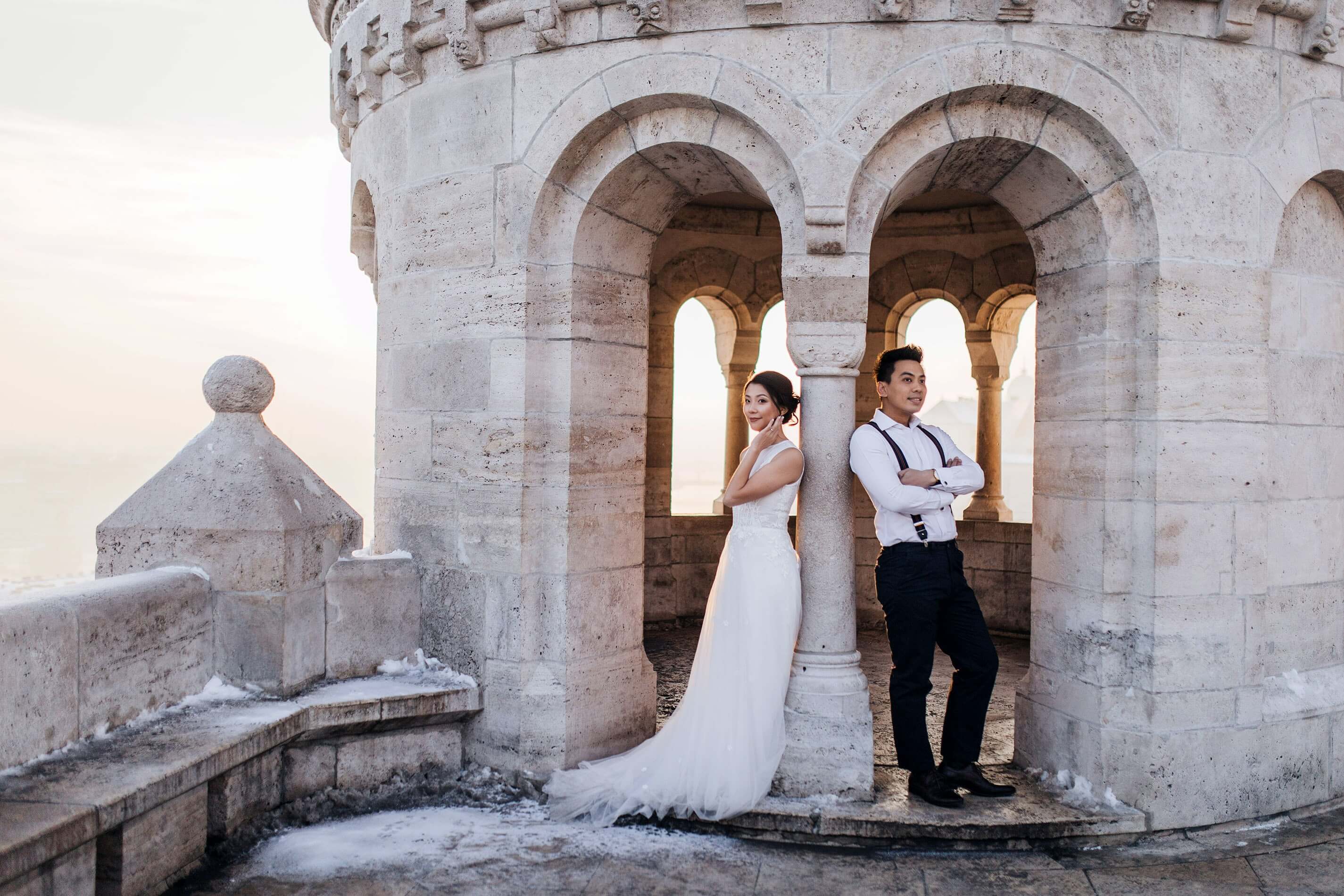 19. Stretch out your hands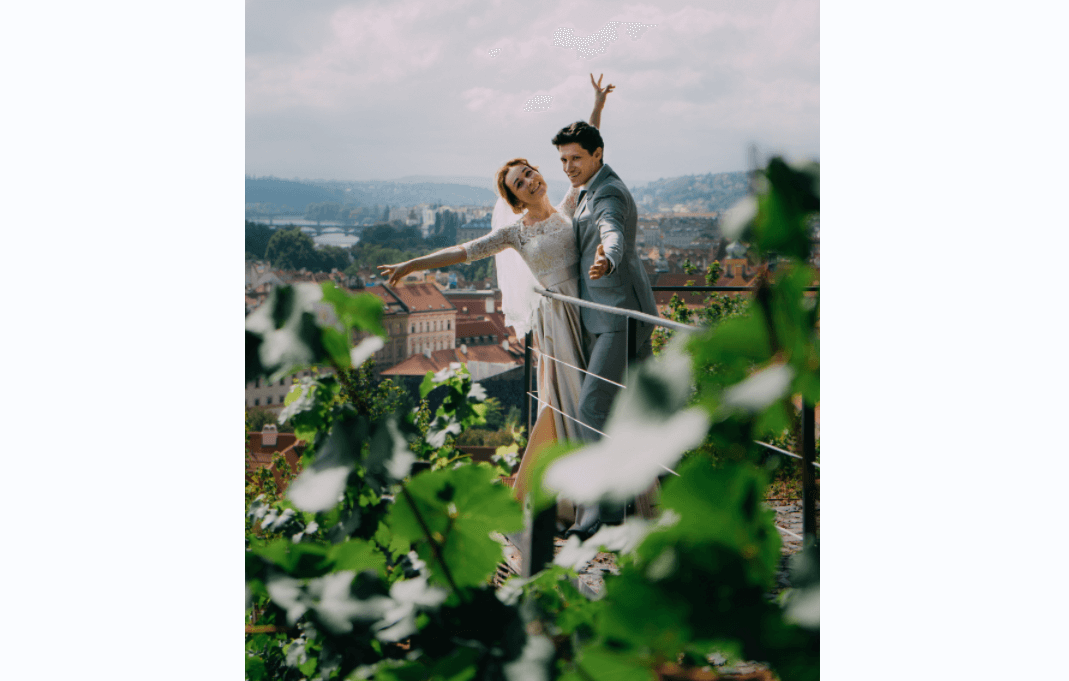 20. Close to each other's foreheads
If you find it hard to choose romantic couple poses, pick this pose without hesitate. It is simple and useful for lover to imitate with outstanding effect in the end.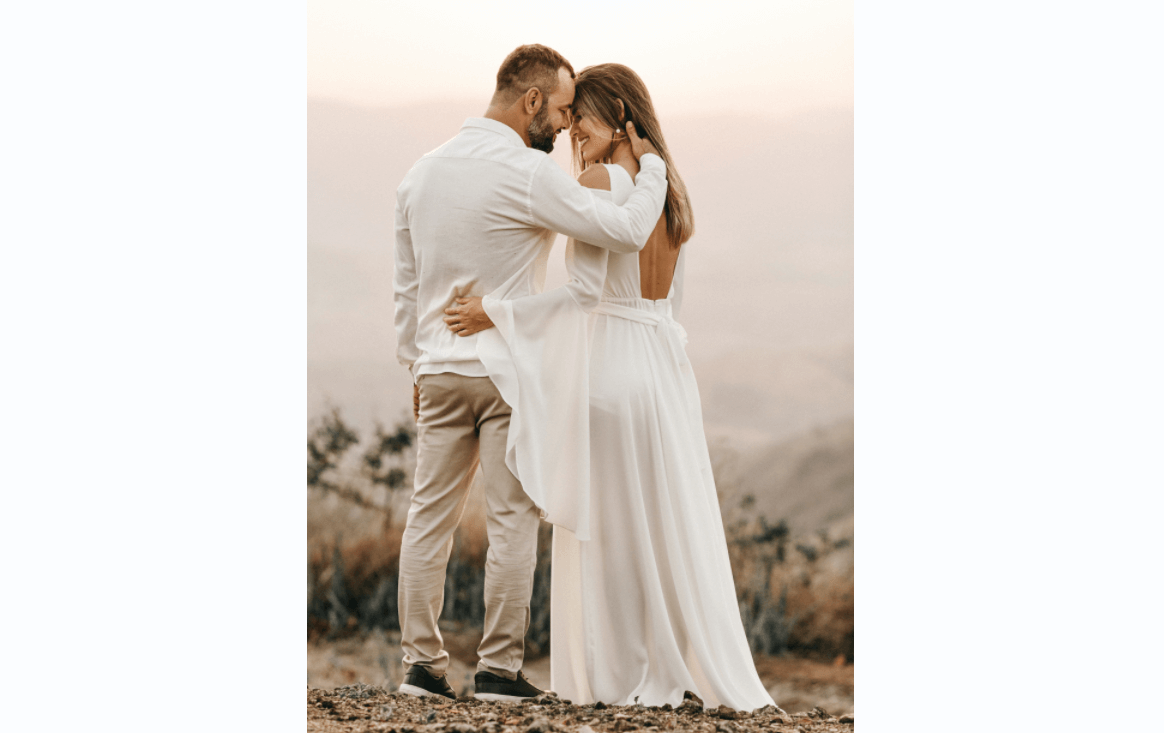 21. Turn your head back
sexy couple poses you won't miss. With your head back, leave your wonderful curve of body and beautiful face.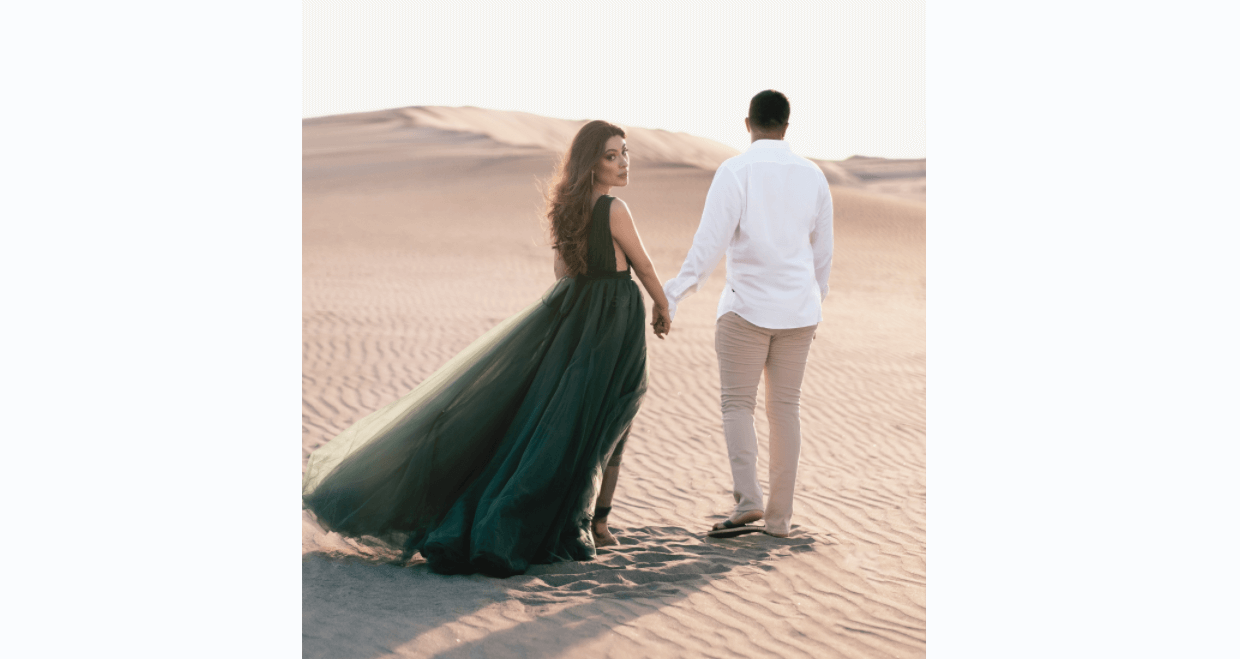 Maternity Couple Poses
22. Hug Her from Behind
Many couples will prefer this pose because this pose will present "three" persons from front to back, baby, wife, and husband. It will emphasize the importance of the baby.
23. Touch Her Belly
With the husband's hand on the wife's belly, this pose shows the love of her husband.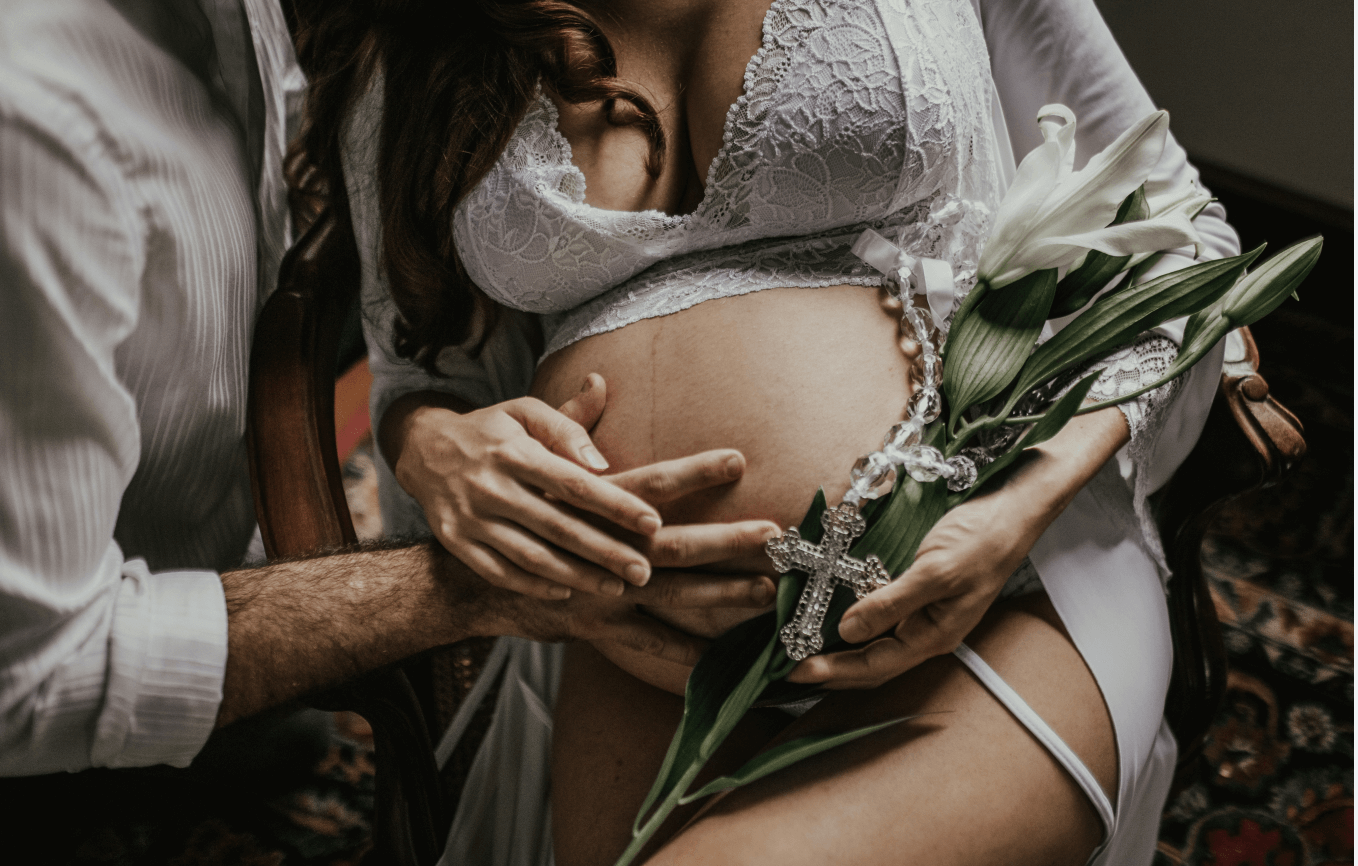 24.Kiss Her belly
I believe many husbands have shot this kind of photo before. I think the baby may feel the love from his father.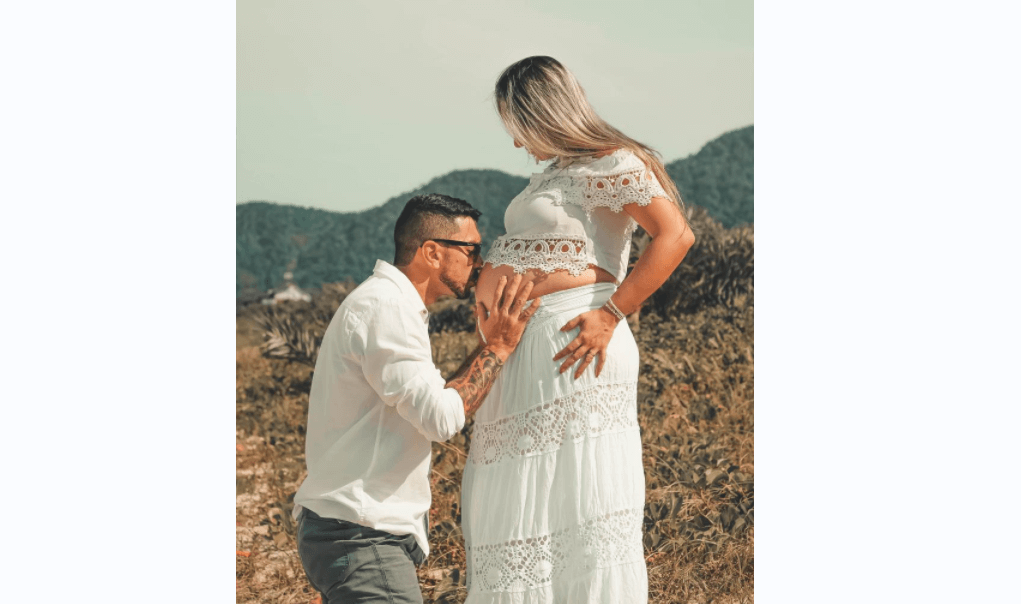 25.Kiss her belly with Silhouette Shooting
It is a creative way to show couple maternity photoshoot with silhouette shooting.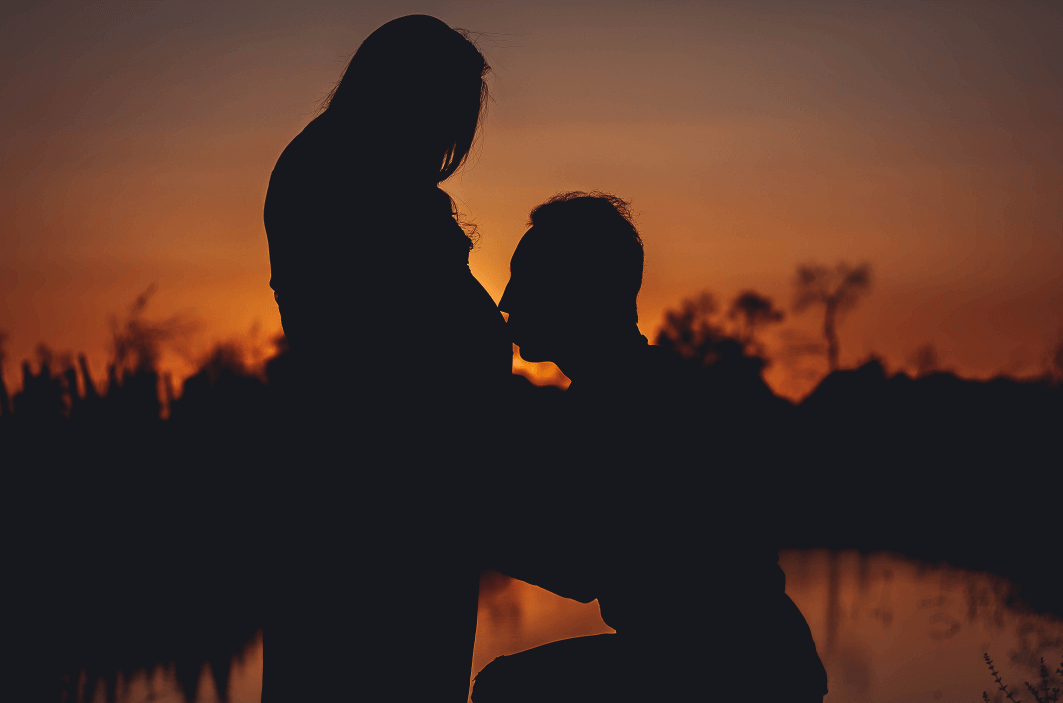 Post-Editing: Face Editor Levels Up Your Couple Photoshoot Easily