Fotor is an all-in-one photo editor with so many photo editings to meet all your image needs. Fotor's HLS function is powerful to make professional photograyph by adjusting the color of the photo. You can use HSL to change the different color in your images by adjusting the hue, saturation and lightness.
Pros:
1. Different color material are avaliable to choose
2. Multiple photos can be added for editing at the same time and downloading together
3. The operation is very simple and can be done in two simple steps
4. There are many other editing features that provide more than just color change for photos, such as combine images, remove and change photo background, add photo filters and more.
Cons:
1. Cannot upload pictures above 20MB
With Fotor's world-leading Alignment Technology and Ghost Reduction, Fotor can help you to replace color in photography and capture the beautiful scene as you want in your design with HSL.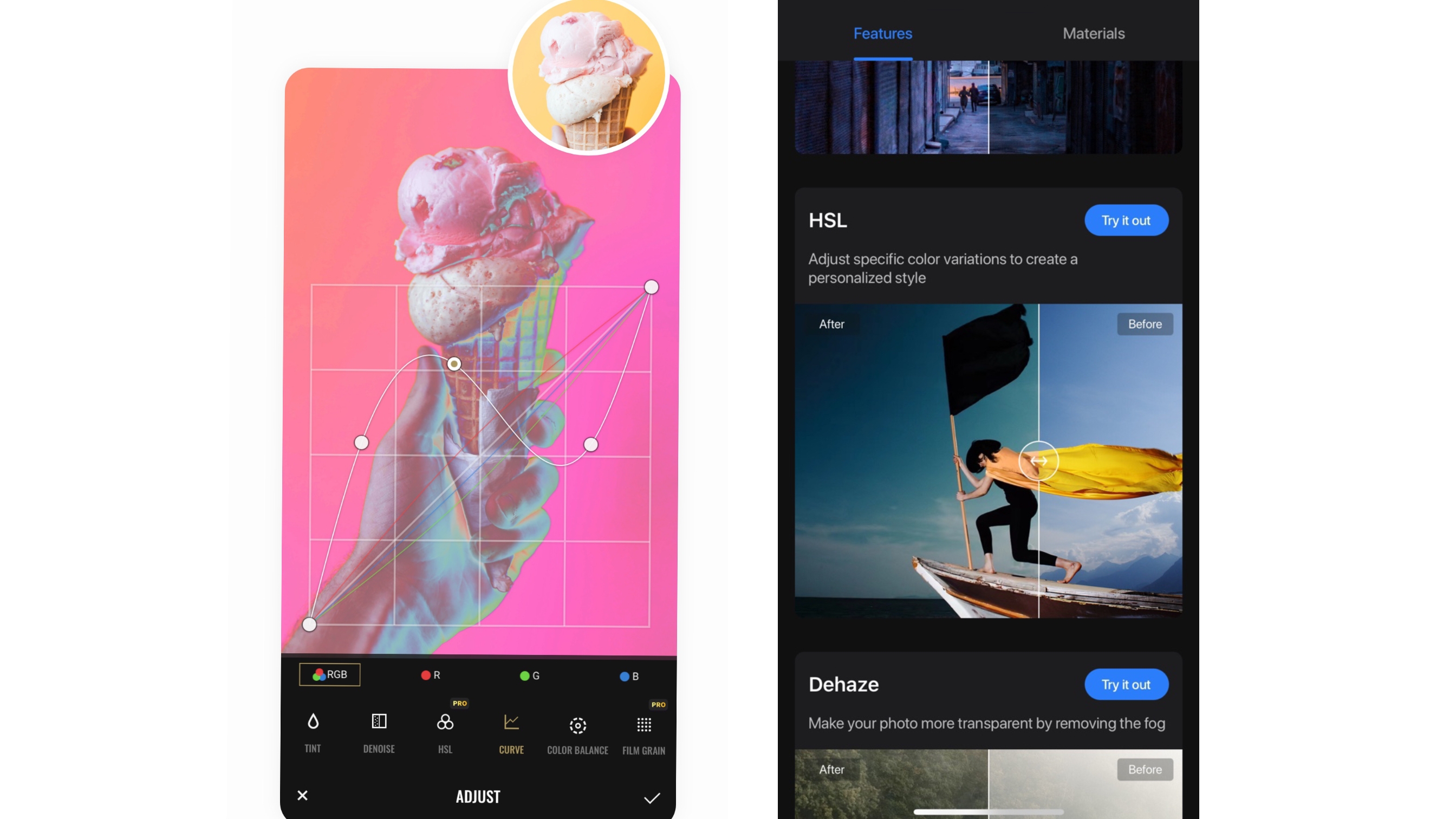 Picsart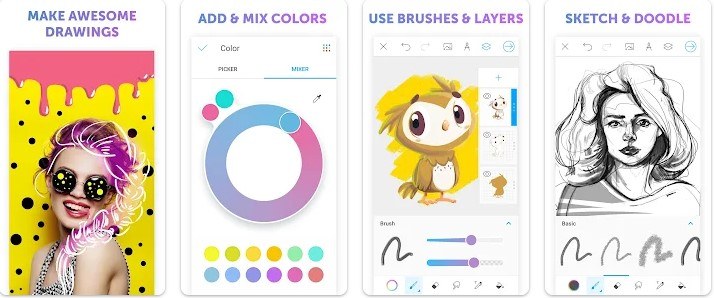 Picsart can change basic photos colors and convert them to any desired hue with a single click on its color effect and filters. You can colorize images and turn them into your favorite hues. From the warm to cool colors of the rainbow, you can play around as much as you want until you find the perfect look for you.
Pros:
1. You can expand the color range through the tonal bar
2. The replacement process only needs one click
3. Many relative filters are provided
Cons:
1. Take up a bib storage space
2. Cut and paste can be tedious with going thru the menus
3. The application may crash sometimes
This app helps you to design the appropriate hue for each element. With just a few clicks, learn to customize clothes, and change the colors of the surrounding elements.
LightX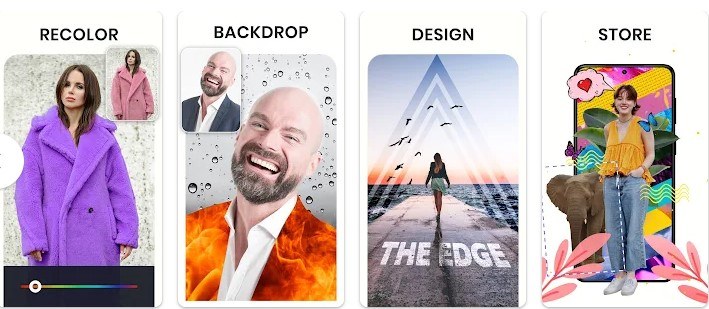 LightX is a free photo editor that allows you to create photo collages, change image backgrounds, change photos' color and apply many other tools to edit pictures. In LightX you can replace color in an image in a few seconds! You don't even need photo editing experience!
Pros:
1. Supports color adjustment
2. Changing more than one color in a picture
3. You can adjust or undone at any step
4. You can share the photo to social media directly in the app
Cons:
1. Updating materials slow
2. Network connection problem may occur sometimes
Color replacement is one of the great fun of LightX mobile photo editor because there is no limit to what you can do with it!
YouCam Perfect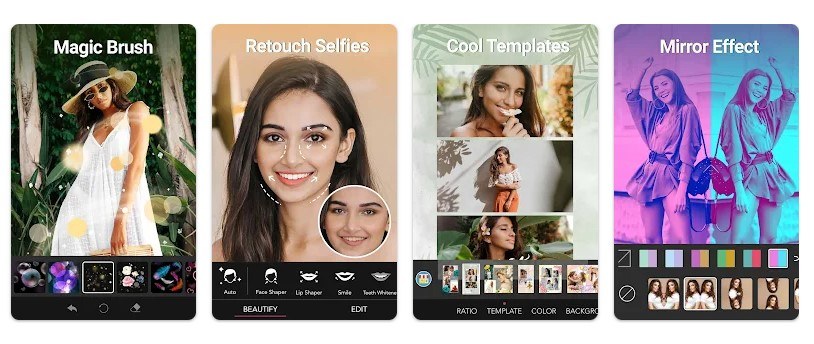 YouCam Perfect provides you with many of the features you need to make your photos look perfect. Using the Color changer application, you can partially change the color of an object in an image or change the background color of an image. This allows you to easily adjust the color of your hair, the color of your eyes, and even what you wear.
Pros:
1. It supports adding Patterns to Clothes in Photo
2. It can add other filters to the recolored photo
3. Add hue, saturation, and luminance (HSL) adjustment tools so that you can precisely change hue and saturation, and improve your photos
Cons:
1. The photo may tilt after being taken
2. When using the photo function, the application may flicker or stuck on a page
Changing the color of something in YouCam Perfect doesn't require professional skills. Its discoloration feature allows you to create unique images. All it takes is an open mind.
Color Pop Effects Photo Editor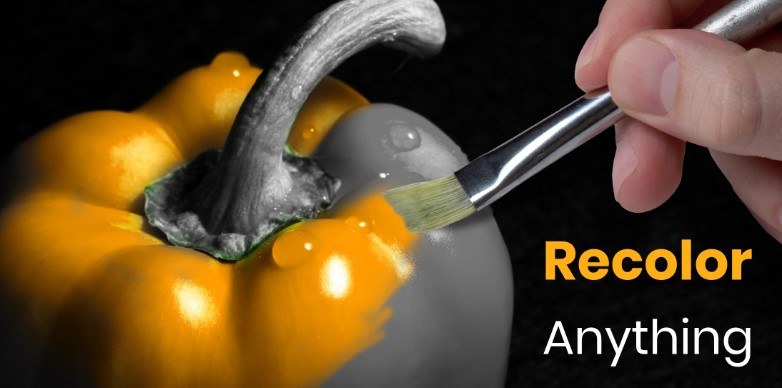 Color Pop Effects Photo Editor is an Android photo editing application that provides a large number of filters and effects, including color pop effects, color replace function and also beautify photos. Color replace function can help you to change color in an easy way.
Pros:
1. Grays out everything in the image, except for the parts you want to display in color
2. With recolor, you can change your hair color to purple!
3. Change eye's color easily
9. Combine up to 9 photos to create a collage with a creative layout
Cons:
1. Application follow-up service is not good
2. Stuck on the page sometimes
3. Can't save costumed colors
In addition to the color replace function, it also provides you with trend filters such as spiral and portrait modes to enhance and make your photos look better.
Conclusion:
Because a large number of users are used to editing pictures on their mobile phones, it is necessary to recommend some mobile color replacement apps. So that users who are not convenient to use computers or are not used to change color online can also have a good color replacement experience.
We recommended five popular color replacement apps on the market, and introduced their characteristics, advantages and disadvantages respectively. I hope it can help you when you need to change the color of your photo by mobile phone.