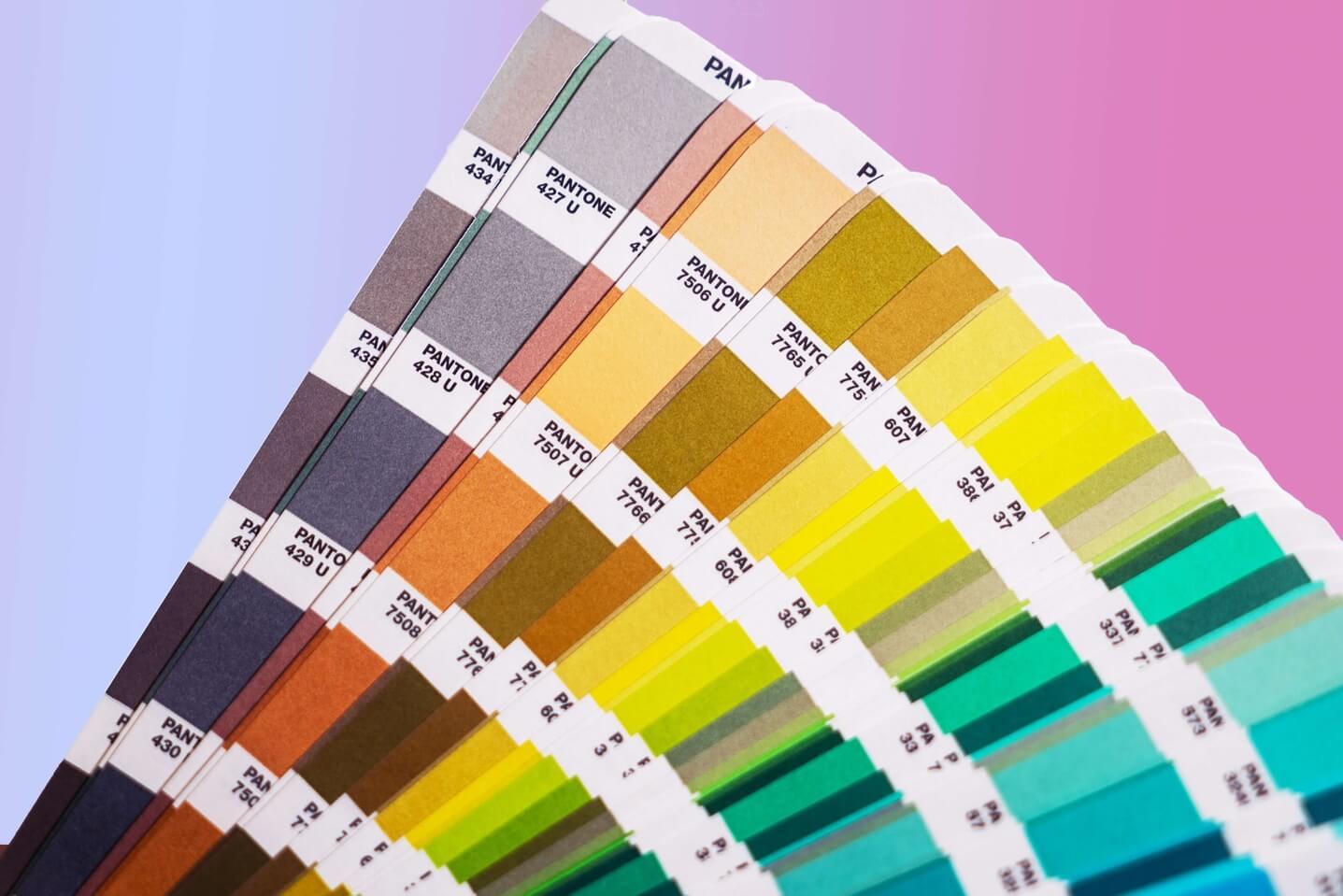 Color Palette Ideas to Inspire Your Next Design Project
Creating a color palette can be overwhelming if you're new to the design world. Fortunately, there are plenty of ways to make things simpler.
Whether you're trying to find the perfect color combination for an upcoming project or just need a little inspiration, these color palette ideas will help you get started with your next design project.
Take a moment to explore these color palette ideas to spark your imagination and get those creative juices flowing again!
Table of Contents
What Is a Color Palette?
A color palette is the combination of different colors used together in a design. The main purpose of using a color palette is to unify elements of your design and create a sense of uniformity.
A color palette can be created in almost any design software, like Photoshop, Illustrator, and Sketch. You can also use online color palette generator to create a palette from scratch.
What Is The Importance Of Color Palettes?
Color palettes are used in almost every design project, from graphic designs to marketing materials to interior designs.
The right color scheme will make your design consistent and cohesive while also conveying the right mood and tone. The wrong color palette can make your design look unprofessional or leave a bad impression on your target audience, which is the last thing you want.
Choosing the right palette can make a big difference in your design. It's one of the most important aspects of any design project.
5 Color Palette Ideas to Help You Find the Right Color Combination for Your Design Project
A color palette can make or break a design, but choosing one isn't difficult. We've compiled a few color palette ideas to help you brainstorm and find the perfect color combination for your design project.
Take Inspiration From Nature
Nature has an abundance of beautiful and colorful hues. Taking some inspiration from nature can be a wonderful way to find color combinations you might not have thought of on your own.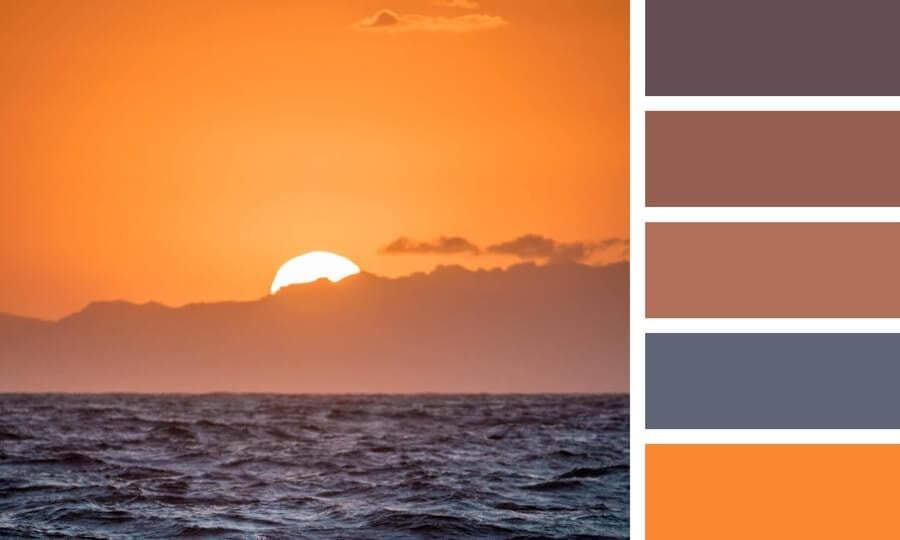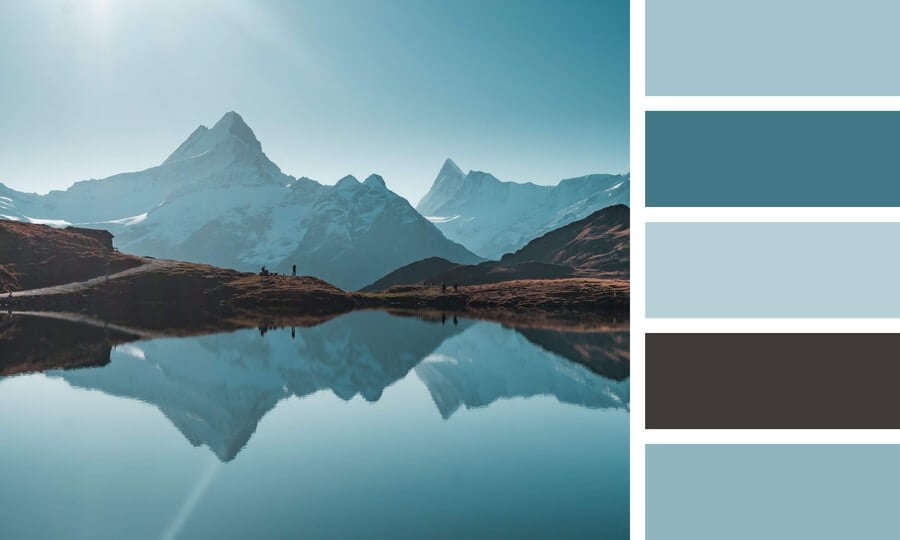 Find Inspiration in Artwork
Artwork is also a great place to find color palettes. There are so many different works of art out there that are just waiting to inspire you- paintings from the past, sculptures from modern artists, or anything in between. You'll be able to find a palette that looks great and actually goes well together.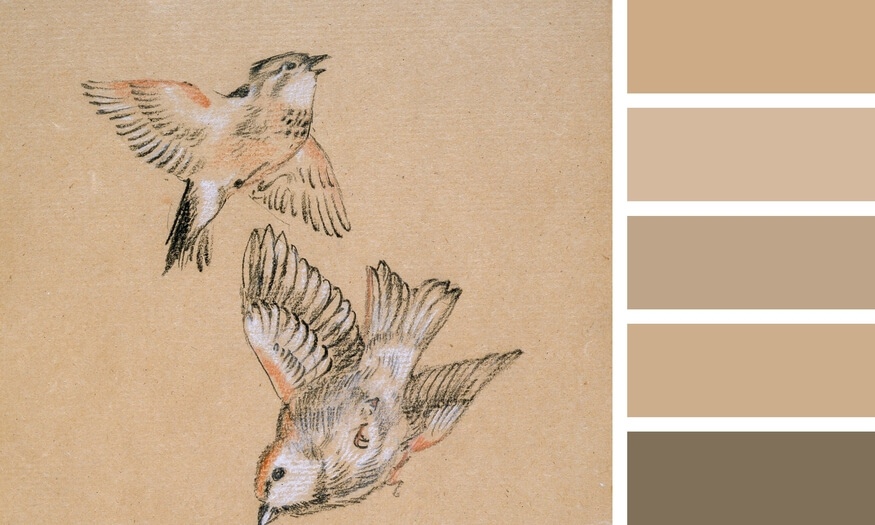 Incorporate Your Brand's Color Palette
If you're designing something for a specific company, make sure that your color palette is consistent with the company's brand. This will help you to tie your design in with the brand's message and stay on brand.
You can choose a few hues from the brand's palette you want to focus on. Then find other colors that work well together. This will help your design look cohesive and uniform.
Use a Classic Color Palette
Look at successful color schemes from the past for inspiration when choosing your color palette. These color palettes have stood the test of time and are popular for a reason.
Classic palettes may not work perfectly for your design project, but they will allow you to create an aesthetically pleasing design. Moreover, you can also tweak them to fit the needs and preferences of your projects.
Create Your Own Color Palette With Creativity
If you want a truly customized palette, you can create your own. This is often the best option when you want a palette that is completely unique.
The best way to create a palette is to start with one color. Choose one color that you want to be the focal point of your palette and build your palette around that color. When creating your palette, try to keep it simple and don't use too many colors. A palette with too many colors can look cluttered and be difficult to work with.
5 Tips for Creating the Perfect Color Palette
Experimenting with different color palettes can be a fun and creative process. But there are a few tips to take into account when choosing your color palette.
Start With a Mood or Feeling
When choosing a color palette, it's important to keep in mind the mood or feeling you want to create in your project.
What do you want people to feel when they look at your design? What message and tone that you want to create for your audience? Once you have that in mind, you'll have a better idea of what colors will work best.
If you're unsure of what mood you want your design to have, try to think about the emotions you want your design to evoke.
Think About Your Audience
One of the most important aspects when creating a color palette is knowing your target audience. If you don't know who you're designing for, it can be difficult to create the right color palette.
Try to imagine who is going to be using your design and think about what they like. This will help you create a color palette that appeals to your audience. If you're unsure of your audience, do some research to find out who your design will be targeting.
Stick to Just 2-3 Primary Colors
Now that you have some ideas for a color palette, it's time to start picking the right colors. The first thing you need to do is identify the primary colors.
The primary colors are the main colors in any color palette. While you can experiment with as many color combinations as you want, you also want to keep your color palette to a small number of colors. If you use too many colors, your design will look cluttered and messy.
Be Aware of Colour Trends
Keep an eye on current color trends, but don't let them dictate your entire color palette. Color trends are changing. Just like fashion trends and design trends, color trends also come and go.
Think about how you can use current color trends to create a palette that is both trendy and timeless for your project.
Ask for Feedback
If you're really struggling to find the right colors for your palette, you can always ask for feedback. Ask your designer friends or even your clients for advice on what colors would look best for your palette. You can also use online tools like Fotor's color picker from image to generate a color palette and then ask people which colors they like.
You can also post a question on a forum or ask for feedback on social media. Chances are, someone will be able to provide you with some helpful advice.
Summary
A great design starts with a solid color palette. The right scheme can make a design sing while the wrong one can make a design fall flat.
The variety and possibilities of colors can make it difficult to choose the right ones for your next design. Hopefully, these color palette ideas and tips will make picking the perfect palette for your design a lot easier.