Want your photos to look their best? If you are a pro photographer looking for the best photo editing software for Mac, you are in the right place. Or, if you want to edit photos like a pro looking for a free or cheap Photoshop alternative for Mac, no problem, I'll help you.
In this article, the best photo editing software for Mac will be presented to you. I will according to the price divide them into free and paid two parts with their features, pros and cons. With a thoughtful guide on how to choose the best photo editor for yourself, I think this article will help you easily catch the best photo editing software for Mac.
How to Pick Photo Editing Software for Mac

If you are struggling with how to pick the best photo editing software for Mac, let me help you find out the answer.

Powerful Toolset
An excellent photo editor must be a powerful toolset. You can find out all you need in a photo editor, such as an image cropper, sharping image, photo enhancer, basic adjustments, color tone, curve, and so on. In addition to these basic features, there must be more advanced features like AI tools, layer and mask features and more. You can deal with your photo problems with built-in functions.
Easy for Anyone to Use
The best photo editing software always has a clear operating interface, you can easily find the tool or button to fix or adjust your photos. The smooth interaction of the photo editor will help you deal with your photos quickly and easily.

Price: Free or Paid
Nowadays, many Mac photo editors need to be paid for use, such as Adobe Photoshop and Adobe Lightroom. Paid photo editing software usually contains much more advanced and latest functions that fit professional photographers.
But that is not to say that free photo editors for Mac have no advanced functions. Paid or free to use, is totally your choice, depending on what your needs.
Here are some free photo editors for Mac.
Free Photo Editing Software for Mac

Fotor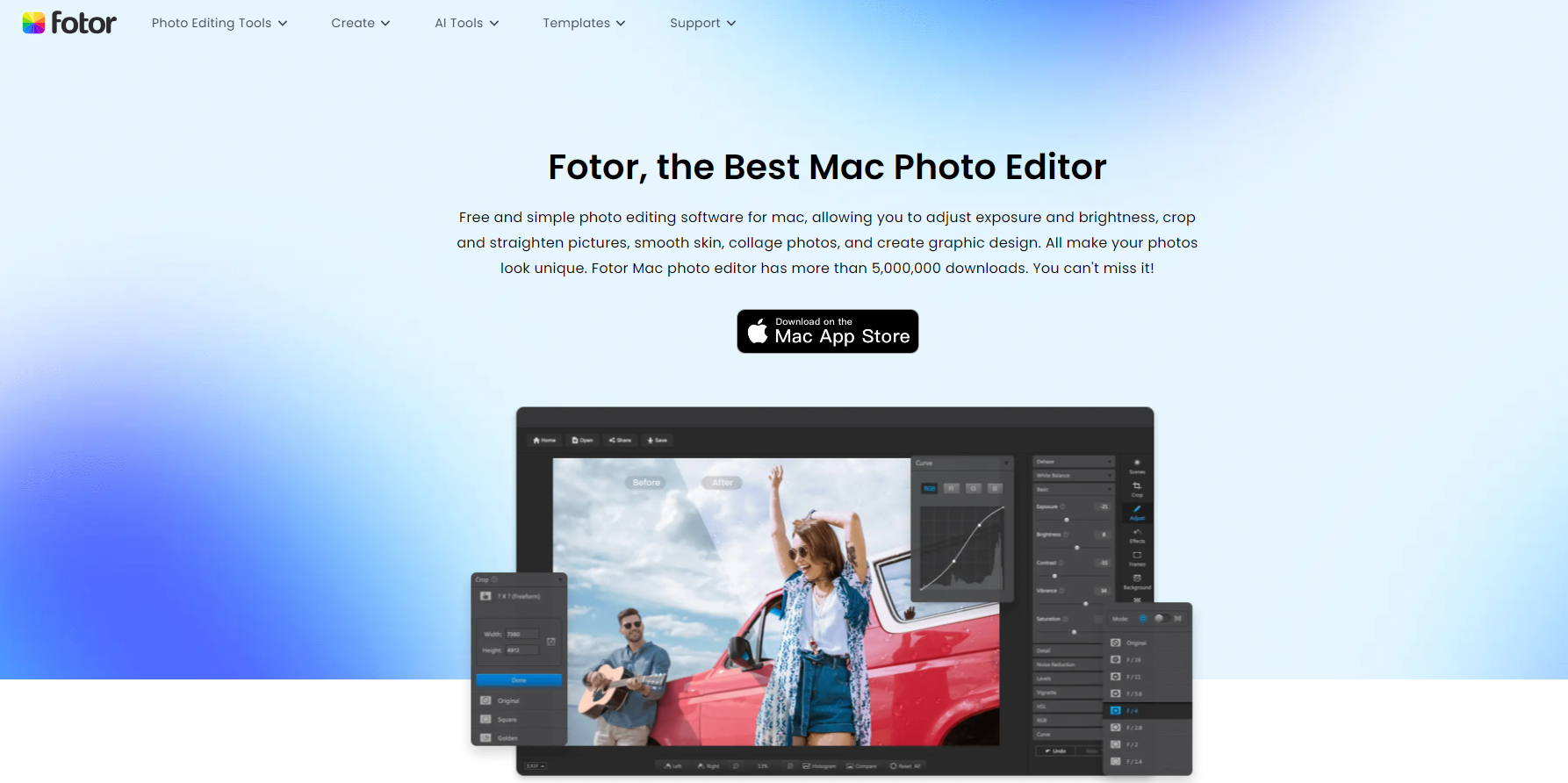 Fotor must be the first best photo editing software for Mac that is an all-in-one powerful photo editor and that has been rated as Photoshop lite. It contains massive photo edit functions and tools that receive a lot of favorable reviews from users.
Fotor in photo editing has a collection of multiple functions, such as image cropper, unblur image, image enlarger, collage maker, background remover, and so on.
But also, Fotor has creatively designed AI photo tools including AI photo enhancer, AI headshot generator, AI avatar maker, AI image generator, AI art generator, and more. These AI tools have increasingly inspired user creatives in photo editing.
With Fotor fast-speed engine, you can handle your photos easily and quickly whenever you need on your phone, Mac, Windows, or website.


Key futures
Rich and powerful editing tools: Massive editing tool will meet all your needs
Batch process: You can deal with your multiple photos at the same time effortlessly.
Various AI tools: This Mac photo editor has many one-click AI tools for you to save time and effort.
AI-Generators: Automatically generate Images, faces, art, and avatars from text.
Massive collage templates: Collage maker contains hundreds of thousands of templates for you to create your personal needs.
Pros
Versatile comprehensive photo editor
Easy for beginners to use
Free to use
Easy and clear operating interface
Available for phone, iPad, Mac, Windows, and website.
Cons
Advanced functions need to be paid
Apple Photo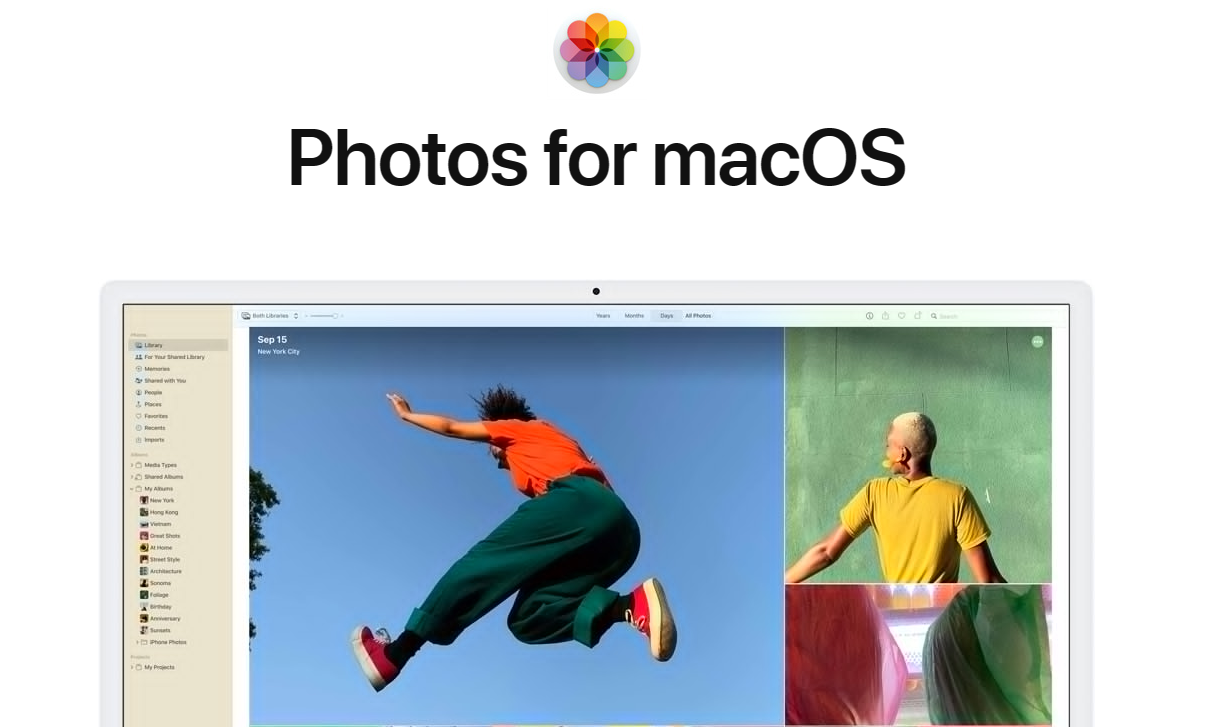 Apple Photo is a clear and simple photo editing software for Mac designed by Apple. It continues Apple's classic simplicity and provides a comfortable and clear interface.
You can easily learn how to use it to edit photos when you first open it. You can use Apple Photo Editor for Mac to adjust the basic parameters, such as color tone, highlight, contrast, crop, and so on. Also, you can click the "auto" to enhance the photo automatically.
Key future
Auto process: One click to automatically process your photos
Basic adjustments: Only simple adjustment of photo parameters
Pros
Easy for beginners
Simple and pure operating interface
Free to use
Cons
Lack of advanced photo editing functions
Poor experience with doodles, brushes, and text additions
GIMP

GIMP is a free and open-source image processing software which is fit kinds of photo editing, painting, and designing. It allows users to process basic photo editing and layer and mask functions. You can use it to create unique paintings and design and edit beautiful works. By the way, GIMP supports plugins and scripts which is convenient for users to expand functions and customize workflow which will actually provide flexibility for users to operate photo editor Mac.
Key future
Plugins and scripts: Expand its functionality and allow users to customize their workflows.
Versatility: Many functions and tools allow users to edit photos
Open source: You can customize it as you like
Community learning support: Learn and share tutorials from the community
Pros
Cross-platform software
Free and open-source
Cons
Need time and effort to learn
Complex interface
Paid Photo Editing Software for Mac

Luminar Neo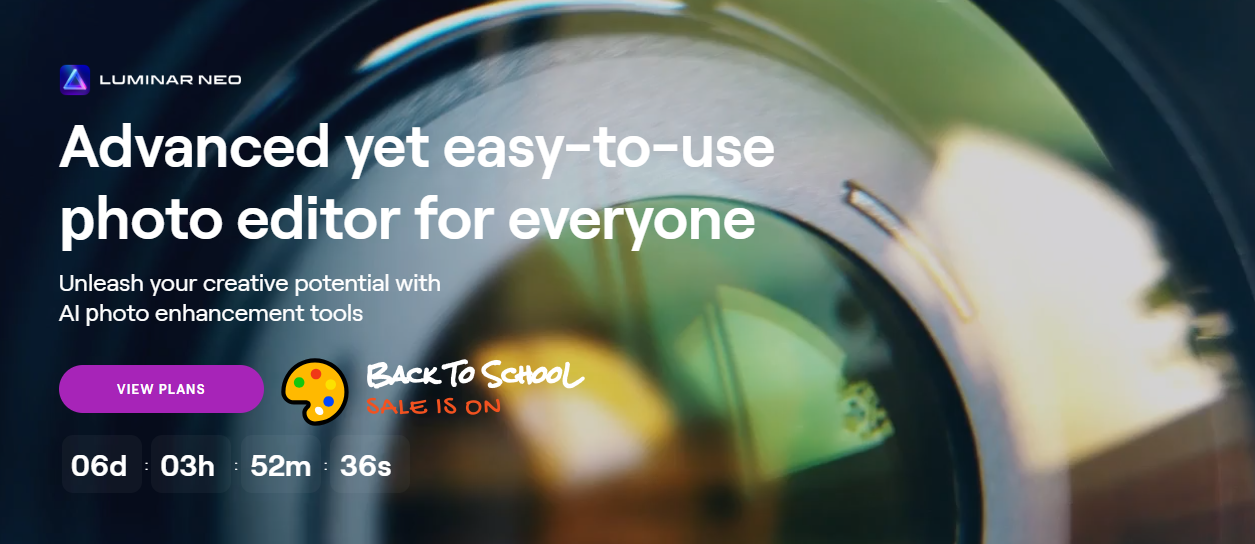 Luminar Neo is a powerful, innovative image-processing software developed by Skylum. It aims to provide a convenient and powerful post-processing and post-editing tool for photographers and designers. Luminar Neo has combined traditional photo editor with the latest artificial intelligence and Machine technology to create new innovative functions and effects in photo editing. Its intelligent selection and masking tools will make you fast and easy to handle photos in one click.
Key future
Combine tradition with AI: Enhance your photos with high-tech
Powerful AI tools: AI accent, AI sky enhancer, and AI portrait enhancer and more.
Intelligent selection and masking Tools: Easily select the image content to be processed
Pros
Intuitive and user-friendly interface
Support AI Machine
Cons
High hardware requirements
High learning cost
Adobe Photoshop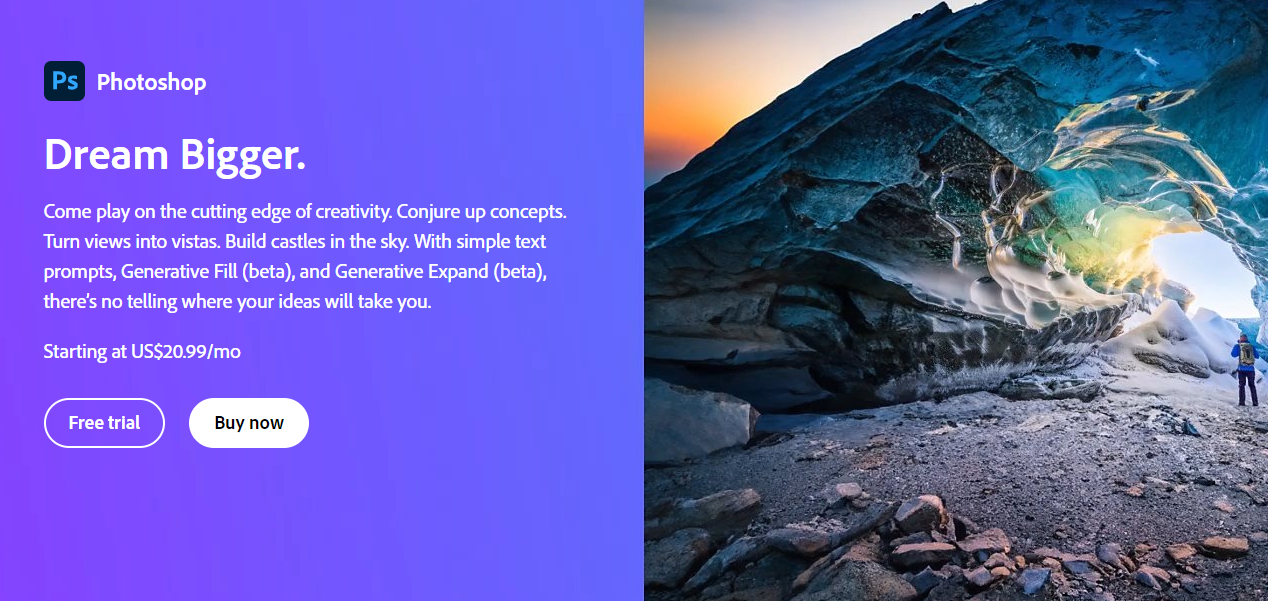 Adobe Photoshop is definitely the king of the best photo editing software for Mac. It contains massive photo tools and the latest powerful functions which allow users to operate and edit photos in an unlimited way.
Its powerful edit functions have received multiple good reputations from customers. We can find almost every photographer will regard Photoshop as the best photo editing software for Mac. You will make much more creative work and extend your innovations unlimitedly.
Key future:
Powerful photo editor: Tons of editing tools all meet your needs.
Continuous update: The latest photo editing functions can be used in no time
Professional photography studio: Easy to deal with photo problem
Layer Editing: Divide image into different layers to edit and adjust
Pros
Professional all-around photo editor for Mac
High degree of freedom in photo editing
Numerous tutorials for both using and learning.
Wide range of application scenarios
Cons
Complex functions are hard for beginners
High learning cost
Expensive for use
High hardware requirements
Adobe Lightroom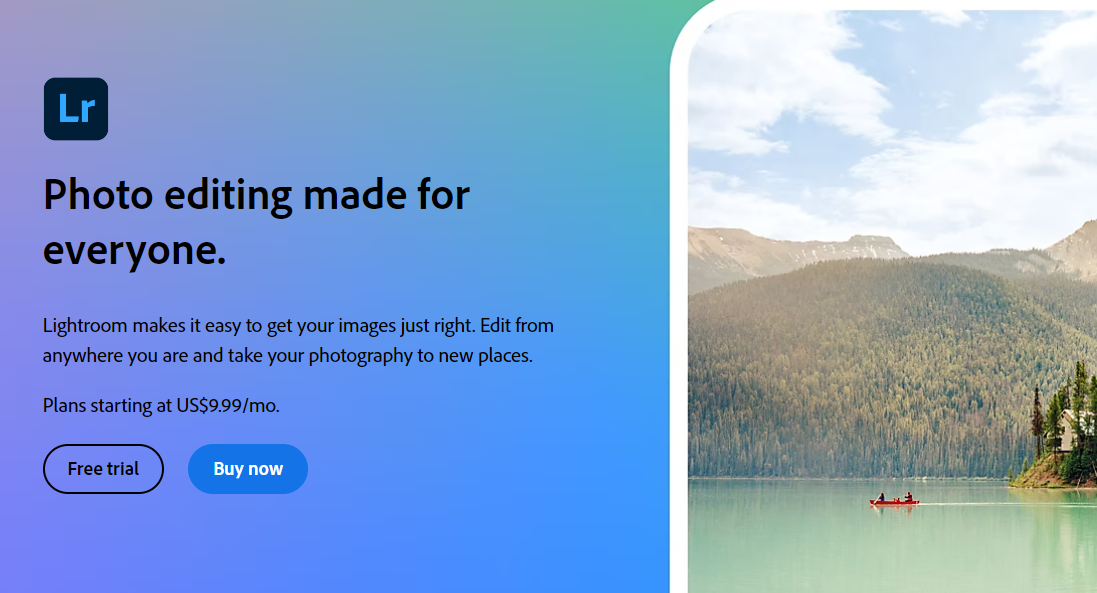 Adobe Lightroom is a professional digital photo manager and post-editing software for professional photographers, designers, and amateur photographers. Lightroom aims for non-destructive editing to adjust the color and light effect which is different from Photoshop. You can use Lightroom to batch process and manage your photos. And lightroom contains a lot of presets and filters that are easy for you to apply in one click.
Key future
Non-destructive editing: Edit photo without making changes to original photos
Basic adjustment tools: Provide you with exposure, white balance, contrast, tone, saturation, and more
Presets and filters: Apply multiple filters to photos easily
Pros
Professional post-editing
Use in combination with Photoshop
Easier to learn than Photoshop
Cons
Expensive for use
Less advanced photo editing functions
Affinity Photo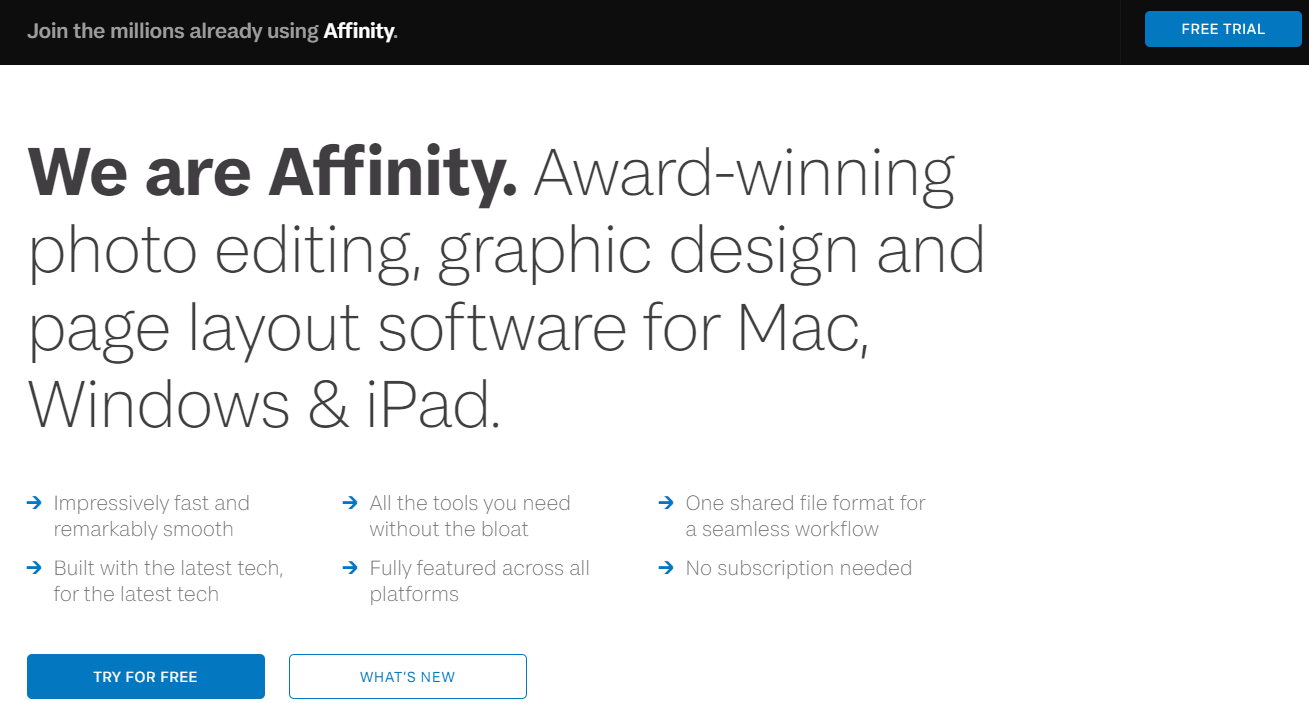 Affinity Photo is a professional-grade and comprehensive image editing and processing software developed by Serif. It offers a wide range of features and tools for professional users such as photographers, designers and artists. It provides a non-destructive editing feature the same as GIMP, you can adjust and retouch your photos Without making permanent changes to the original image. Even when you are unsatisfied with the editing, you can turn back to the beginning easily.
Key future
RAW image processing: Provides professional-grade raw development tools
Advanced selection tool: Precisely select and separate specific parts of an image for local adjustments and edits
Non-destructive editing: Edit photos without making changes to the original photos
Pros
Efficient performance and processing power
Cross-platform support
File compatibility
Cons
Some advanced features are lacking (3D drawing)
Complex interface
Hard to use for beginners
DxO PhotoLab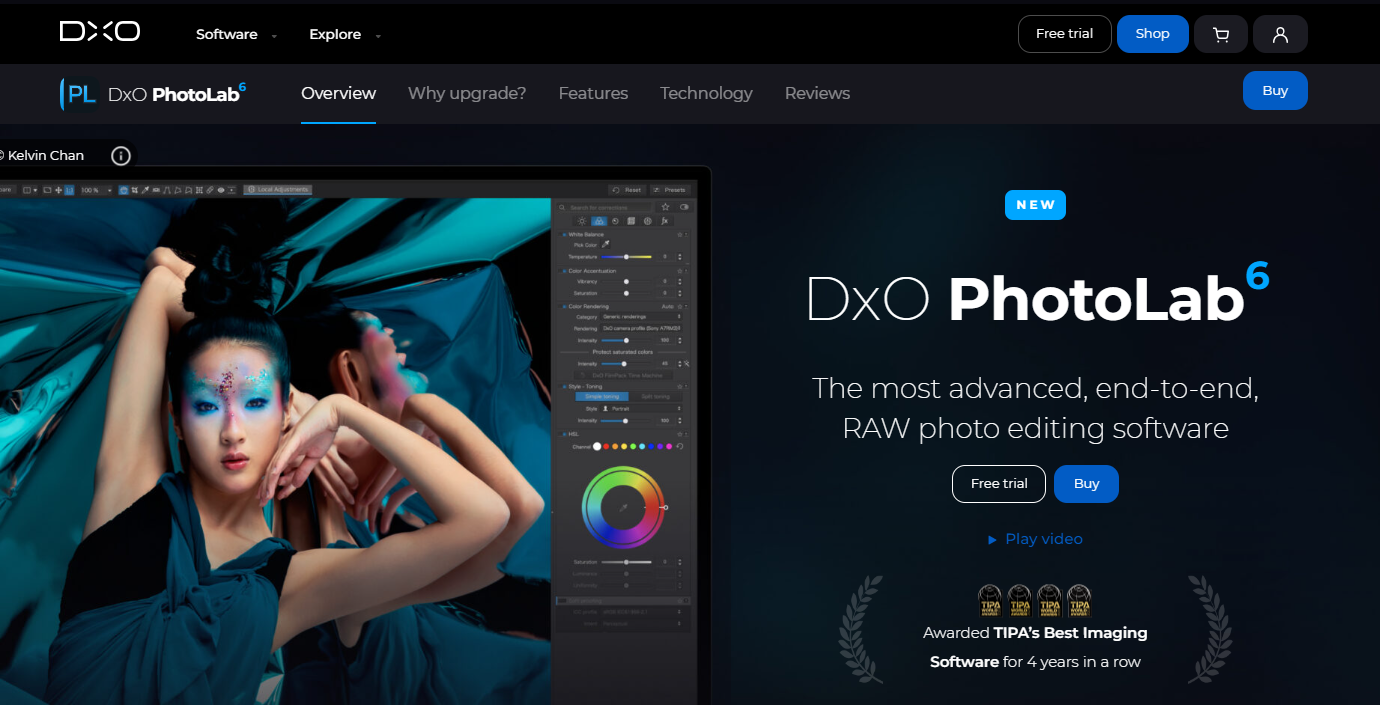 DxO PhotoLab is a professional photo processing software for Mac. It aims to provide high-quality photo editing and optimizing tools. The trump of DxO PhotoLab is its advanced optical correction features which can depend on different camera lenses to adjust and optimize photo content, such as distortion, chromatic aberration, and dark angle. And it is also famous for its PRIME feature that can significantly decrease the noise in high iso photos. These two features are favorable to many pro photographers.
Key future
Superior optical correction capabilities: Optimize photo content according to different camera lenses.
PRIME (Probabilistic Raw IMage Enhancement): Reduce color noise and brightness noise to restore picture detail
Pros
Intuitive user interface
Powerful noise reduction
Custom optimization for different cameras
Cons
Need time and effort to learn
Too expensive
Some advanced features are lacking (advanced layer editing and compositing capabilities)
What Is the Best Photo Editor for Mac?

Fotor: Versatile and powerful image processing and editing software for free
Apple Photo: Simple and pure photo editor
GIMP: Open-source image editing software with plug-ins
Luminar Neo: Best ai photo enhancement
Adobe Photoshop: All-round
Adobe Lightroom: Professional photo manager and organizer
Affinity Photo: Professional-grade raw development
DxO PhotoLab: Best optional correction and PRIME
Conclusion
In this article, I recommend the 8 best photo editing software for Mac. I also introduce all photo editing software with basic features, pros and cons in detail. Remember how to pick and select your best photo editor for Mac according to the questions. I hope this recommendation will be helpful to you.