Facebook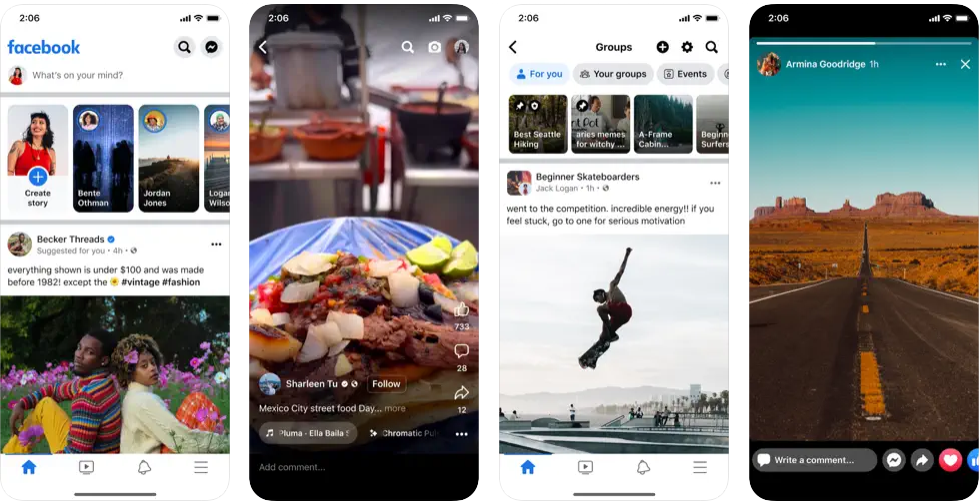 Facebook, a household name in the social media world, remains one of the most popular ways to share photos with friends and family. Creating photo albums on Facebook allows you to curate your images and share them with specific friends or family groups. For example, you can create an album that you share with family members, another one for your close friends, another one just for the other people and so on. The platform also offers privacy settings that allow you to control who can view and download your photos. With its widespread accessibility and seamless photo-sharing features, Facebook continues to be a go-to choice for many users.
Pricing: Free
Google Photos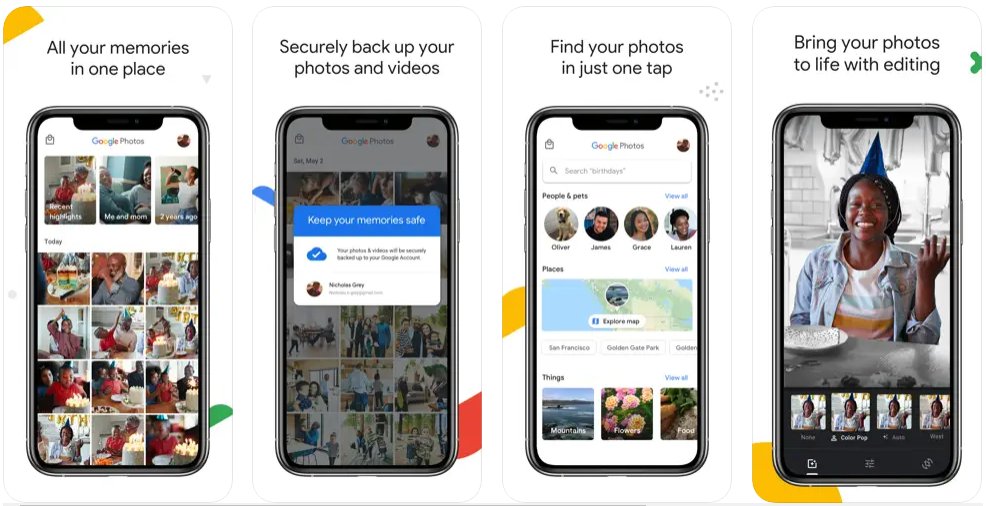 Google Photos is a versatile cloud-based service that not only stores your photos but also lets you share them with ease. One of its standout features is the ability to create albums and share them via email, links, or even on various social media platforms. You can share photos and albums on a conversation in Google Photos to a single person or a group. A Google account gives you 15GB of free storage in Google Drive that's shared crossed all Google services, not just for Photos. The generous amount of free storage offered by Google Photos makes it an attractive option for users with large photo collections. Moreover, its integration with other Google services ensures a smooth sharing experience.
Pricing:
Flickr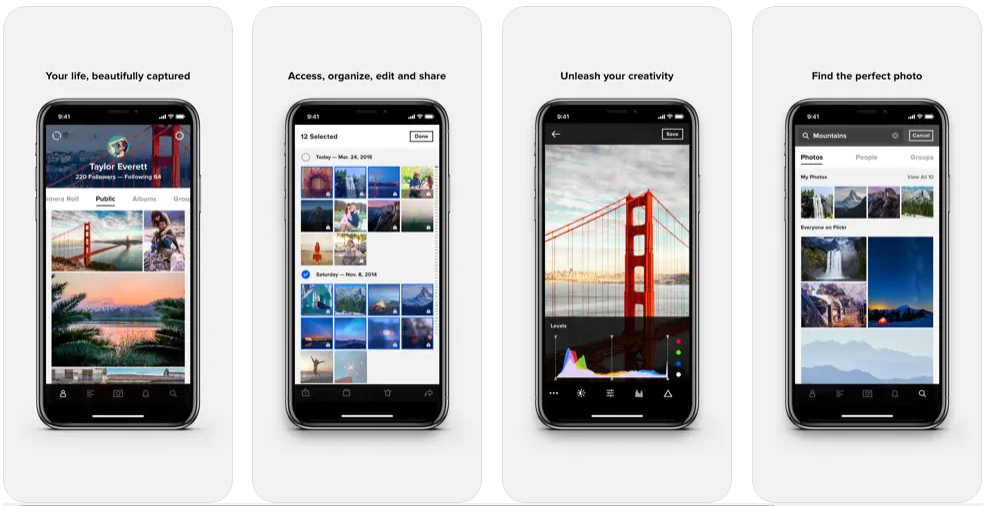 Flickr has been a longstanding platform beloved by photographers and photo enthusiasts alike. It offers both public and private sharing options, making it ideal for sharing photos with family and friends or showcasing your photography skills to a broader audience. Flickr's organizational features, such as the ability to create sets and collections, allow users to curate themed photo sets and share them with their chosen audience.
Pricing:
Apple Photos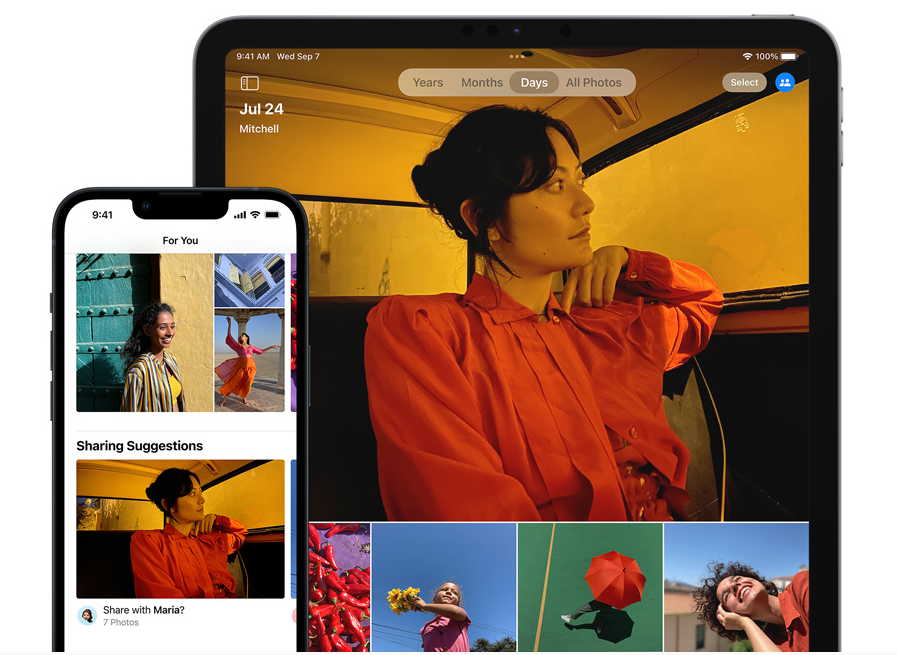 For Apple device users, Apple Photos provides a seamless way to share images across iOS devices. By creating shared albums and inviting family and friends to contribute their photos, you can collectively capture and cherish memories. Once you create a Family Sharing group, you can allow family members to view shared albums and download the photos you've added to the album. Apple Photos also fosters interaction and engagement among participants by enabling comments and likes on shared images, making photo sharing a more immersive experience.
Pricing:
5GB of storage in iCloud for free
Dropbox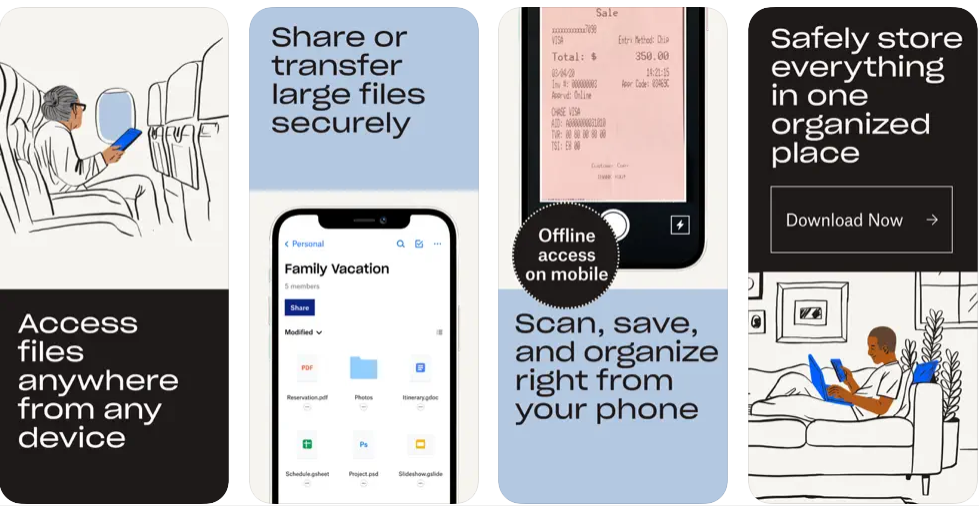 Dropbox is not only a popular cloud storage service but also a convenient platform for sharing photos privately with family and friends. By creating shared folders and granting access to specific individuals, you can control who can view and download your images. This program allows you to upload, store, share and transfer files directly through the program. Dropbox is particularly useful for sharing high-resolution photos and entire albums, ensuring your memories are safely stored and easily accessible to your chosen audience.
Pricing:
Professional: $19.99 / month for 3TB (1 user)
Dropbox One: $31.99 / month for 3TB (1 user)
Standard: $18 / user / month for 5TB (3+users)
Standard + DocSend: $83 / user / month for 5TB (3+users)
Advanced: $30 / user / month; As much space as needed, once purchased. (3+users)
Enterprise: Contact sales for pricing; As much space as needed (Customizable)
WeTransfer
When it comes to sharing large photo albums or high-resolution images, WeTransfer is a go-to platform. With a simple and user-friendly interface, you can send up to 2GB of data for free. The platform also offers options for password protection and the ability to set expiration dates on shared files, ensuring enhanced security and privacy during the sharing process. Whether you're sending photos to family or friends, WeTransfer streamlines the photo sharing experience, making it quick and hassle-free.
Pricing:
AirDrop
For Apple users, AirDrop offers a quick and direct way to share photos with nearby family and friends. As long as both parties have AirDrop enabled, you can send images wirelessly and instantly, eliminating the need for email attachments or messaging apps. It is better suited for sending a single or a small number of photos rather than for sharing massive folders. AirDrop is particularly useful for sharing photos during gatherings or events, as it facilitates real-time photo sharing with minimal effort.
Pricing: free
Best Ways to Share Photos Safely with Clients
For photographers and professionals, securely sharing photos with clients is of utmost importance. Protecting your work and ensuring only authorized clients can access and download images is crucial in maintaining your professional reputation. The following platforms cater specifically to this need, providing features like password protection, watermarking, and secure galleries to safeguard your photos and enhance the client experience.
Pixieset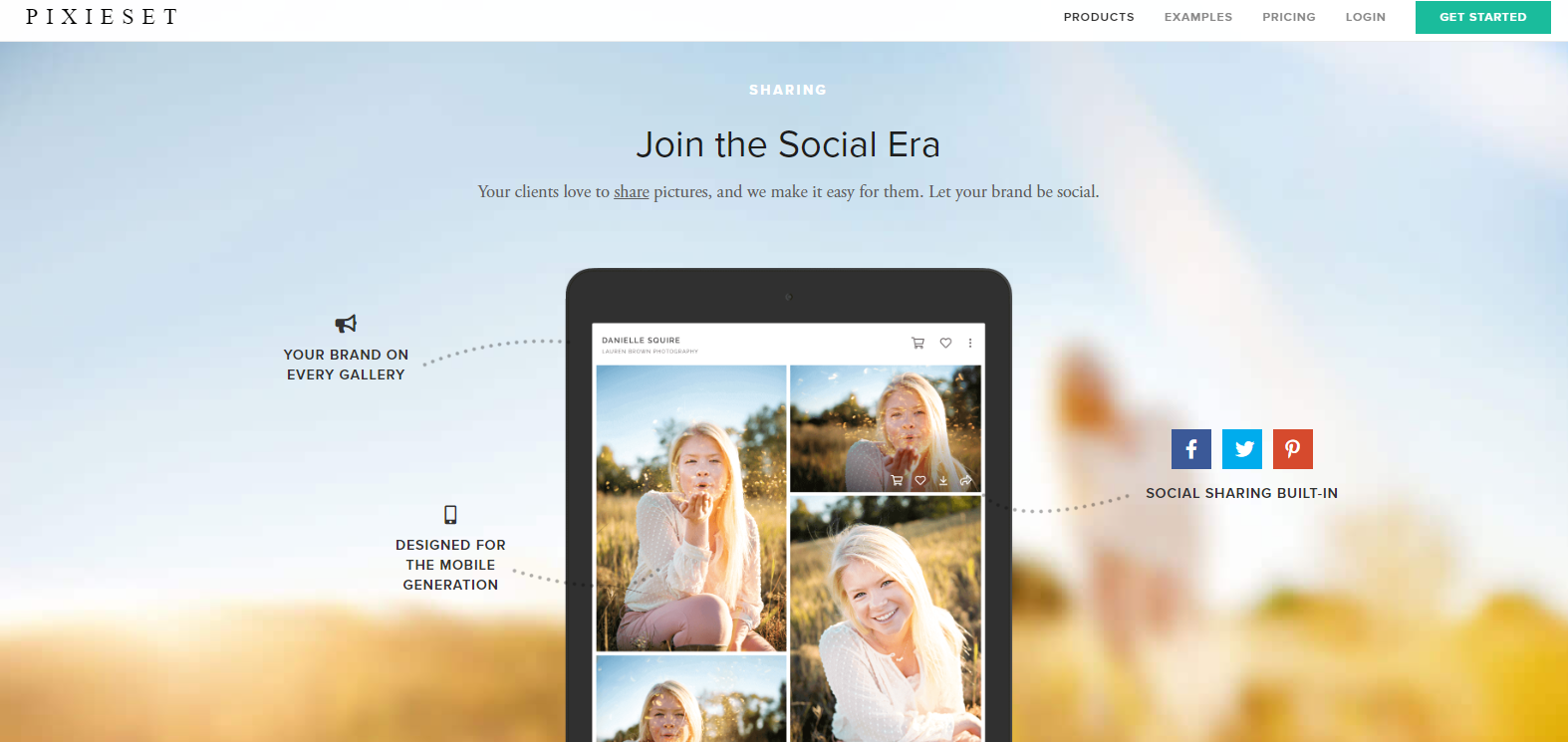 Pixieset is a specialized platform designed for professional photographers to securely share high-resolution images with their clients. It offers password-protected galleries, ensuring that only clients with the appropriate access credentials can view the photos. You'll also get a notification when the client has picked their favourites. Or if they've downloaded a gallery. Additionally, Pixieset allows photographers to customize download options and even sell prints and digital downloads through the platform, making it a comprehensive solution for client photo delivery.
Pricing:
Plus: $16/month for 100GB
Pro: $24/month for 1000GB
Ultimate: $40/month for unlimited storage
ShootProof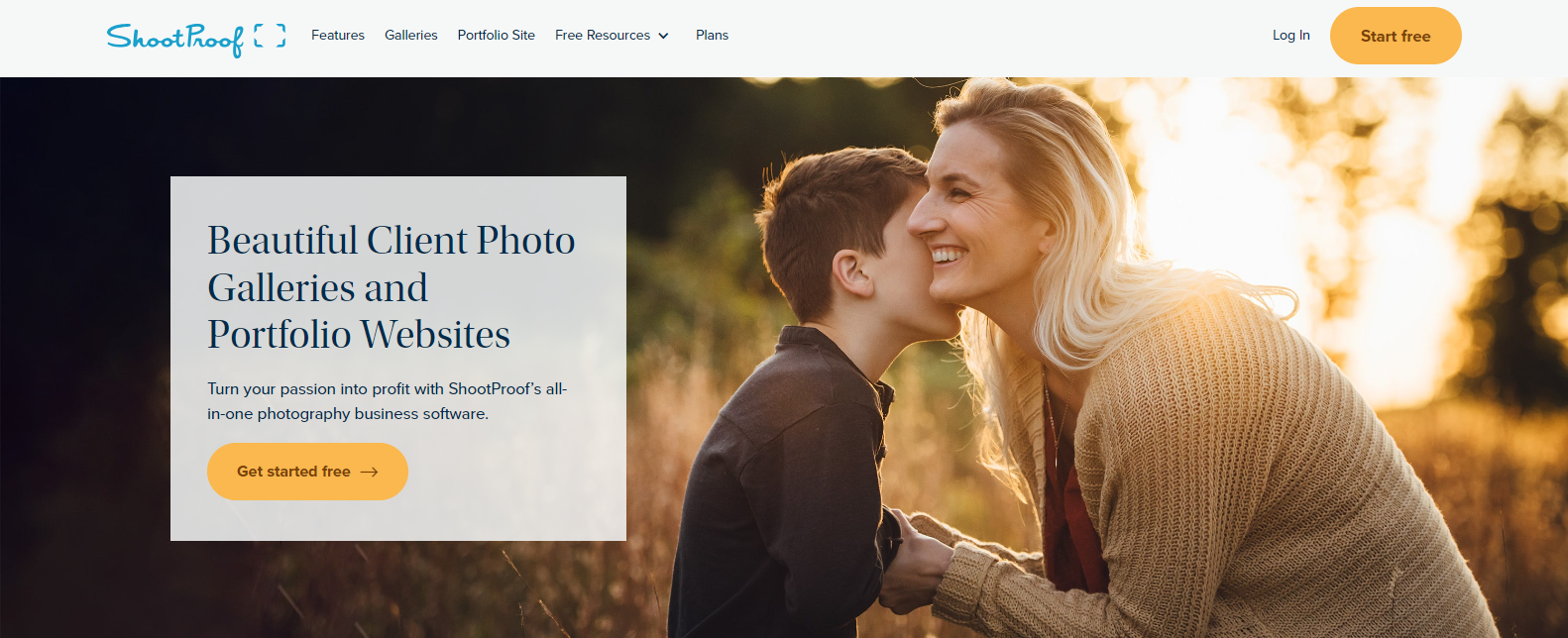 ShootProof is another platform tailored to the needs of professional photographers, offering an array of features to enhance the client photo sharing experience. With ShootProof, photographers can create visually stunning galleries for clients, complete with watermarking and image protection options. The platform streamlines the photo selection process, allowing clients to mark their favorite images and provide feedback efficiently. Alternatively, if you want to sell fine-art work, you can set up and customize your photo gallery for digital downloads with different sizes, prices and watermark permissions.
Pricing:
$8.33/month for 1,500 photos
$16.67/month for 5,000 photos
$25/month for 25,000 photos
Lightroom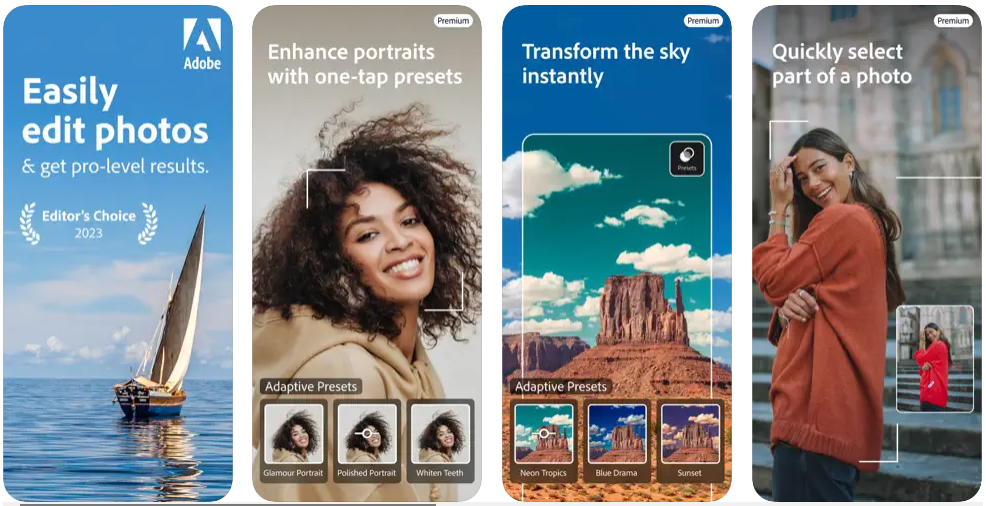 Adobe Lightroom is not only a powerful photo editing and management platform but also an excellent option for securely sharing photos with clients. Photographers can create private galleries with password protection, ensuring that their work remains accessible only to authorized clients. Lightroom's seamless integration with other Adobe Creative Cloud applications further simplifies the workflow for photographers who rely on the Adobe suite for their editing needs.
Pricing:
Conclusion
In this post, we have talked about photo sharing and recommended 11 best ways to share photos. No matter your photo-sharing requirements, these 11 best ways to share photos offer convenience, security, and enhanced collaboration, making your photo-sharing experience enjoyable and hassle-free.