With the development of photography and the design field, photo editing tools are increasingly in demand. Many photographers and designers are often asked to remove and replace backgrounds from photos during the content creation process. If you're new to the design industry and looking for an image background remover tool that's perfect for you, we've got you.
In this post, we will share two powerful background remover tools - remove bg and Photoshop, and compare the differences between them in terms of their prices, features, user-friendliness, etc., so that you can quickly know about these two tools and find the one that suits you best.
Before comparing these two programs in depth, let's take a brief primer.
What is Remove bg?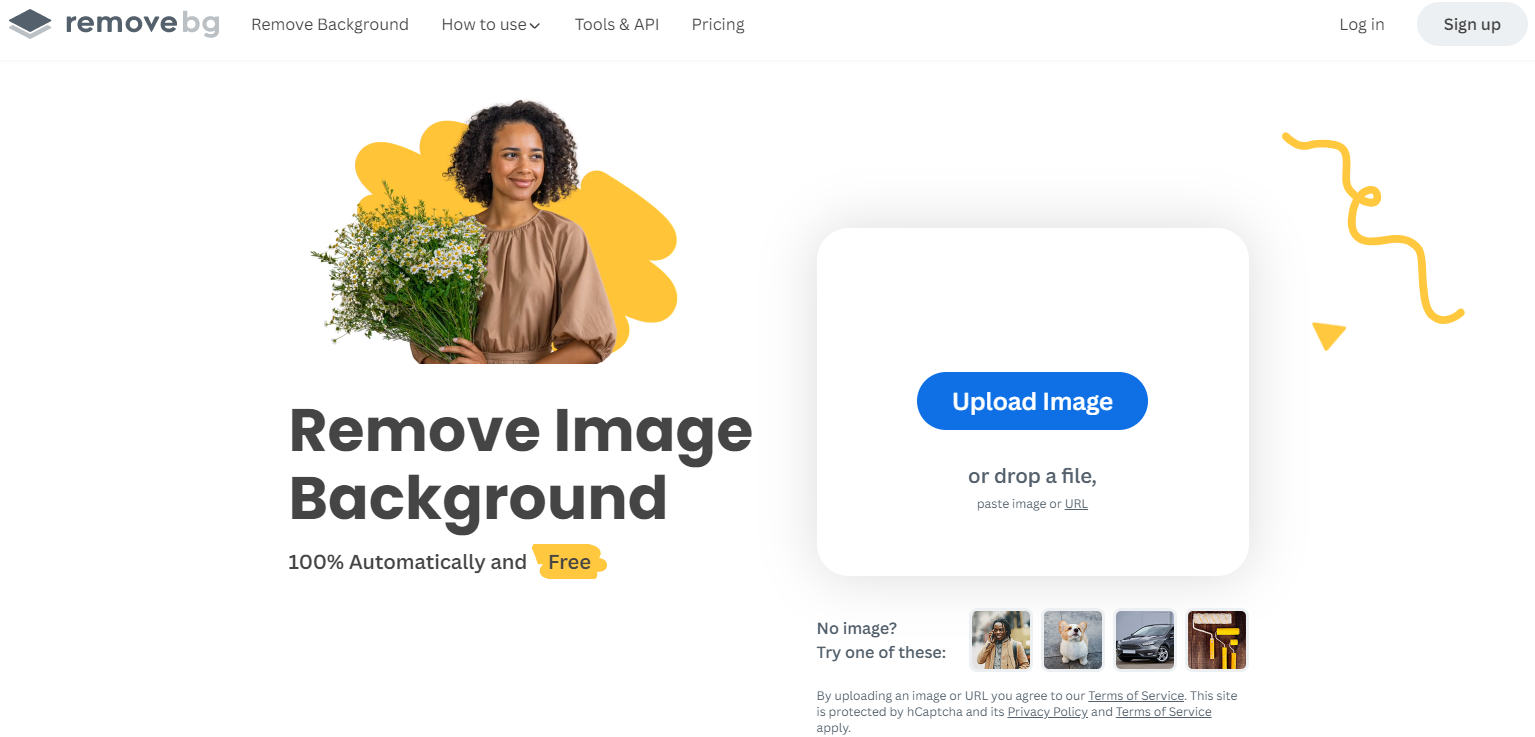 Remove bg is a powerful online tool for automatically removing backgrounds from images. Unlike Photoshop, this program focuses only on keying and has no other advanced image editing tools. It allows you to easily remove the image background online, just upload the image and remove bg will automatically identify the photo subject and remove the background, in a few seconds you will have a high-quality photo with a transparent background.
What is Photoshop?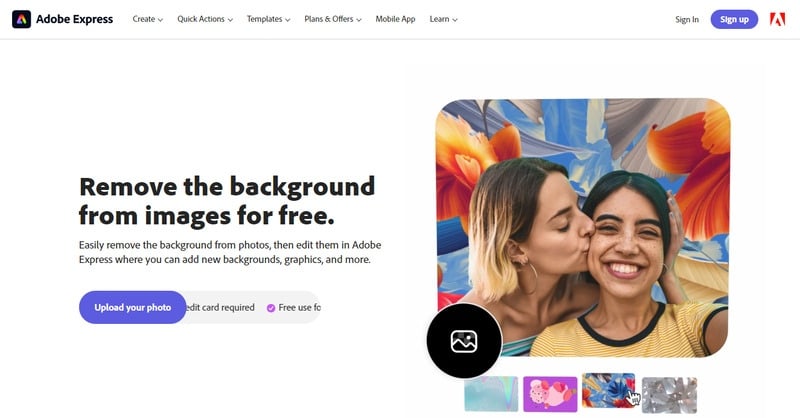 Adobe Photoshop is a professional digital image editing tool that has been described as the "industry benchmark". Photoshop allows you to create, edit and manipulate all kinds of graphics and digital art. It is a ideal tool for removing backgrounds from images, retouching portraits, and designing.
Remove bg vs Photoshop Background Remover
Although both remove bg and Photoshop are two very effective image editing programs, they still differ in many ways. We are comparing the pricing structure, usability, and features of both programs in depth here.
Let's dive in!
User Interaction and Experience
Assuming you know a little bit about Photoshop, you might wonder how easy it would be to use it for a single task, such as background removal. Or perhaps it would be much easier to use a dedicated program created specifically for this purpose, such as remove bg? To clear up your confusion, here is our collection of the differences between the two programs in terms of user experience.
Remove bg:
The background removal interface in Remove bg is very simple and user-friendly for novice editors without any editing experience. All you need to do is drag and drop the image into the program, and after a few seconds you will have a high-quality image with a transparent background, and that's it.
Photoshop:
Photoshop has a more sophisticated and professional interface than remove bg, and it offers a wide range of editing tools and options. From making quick changes with the Quick Selection tool to making precise adjustments, Photoshop has a lot of features to unpack, and many more to get used to. So for the novice user who really only needs one tool, the complexity can seem daunting, even frustrating.
However, Unlike the desktop version, the quick background removal tool in the Adobe Photoshop Express version is suitable for novices. It has a processing speed comparable to remove bg, but slightly inferior to remove bg when dealing with high-precision images.
Pricing Comparison
For many people, price is one of the most important factors influencing image processing tools. Therefore, it is essential to understand the pricing structure of remove bg and Photoshop. Here is a comparison of their prices.
| | | |
| --- | --- | --- |
| | Remove bg | Photoshop |
| Free Plan | Yes (One image up to 25 megapixels and 50 API samples are included in the free edition each month.) | No, but 7 days free trail available |
| Subscription plan | Using a credit model, subscription plans start at 9€ for 40 credits. One credit can be used to remove a background once. | $20.99/ mo, $239.88/yr |
| Whether to support pay-as-you-go | Yes, plan start at €1.99 for 1 credit | No |
Comparison of Image Background Removal Feature
Processing Speed:
Remove bg is a one-click automatic background remover tool, so it is a great time saver. No matter what type of picture, it only takes a few seconds to remove the background.
For the desktop version of Photoshop, erasing image backgrounds is often very time-consuming and complicated,but for Adobe Photoshop Express version, it has a processing speed comparable to remove bg.
Accuracy:
Remove bg is an AI-based background removal tool that is very good at detecting subjects and backgrounds, so it has more accuracy.
For design, Photoshop is certainly the industry benchmark, but for removing backgrounds, it's not as accurate as remove bg. You may still need to spend some time using the hand tools to make final corrections.
Pros and Cons
Let's summarize the pros and cons of remove bg vs Photoshop.
Remove bg:
Pros:
User-friendly interface.
Focus on image background removal, you can easily remove the background of any image.
Time-saving, automatic background remover based on AI technology can get the transparent background in seconds.
Support pay-as-you-go mode
Cons:
Single function, can't make other edits and touches to the picture.
Online version and desktop version only, can not be used on mobile devices.
Photoshop:
Pros:
With a wide range of tools, able to carry out professional image editing and design
Support in different devices such as web, desktop and mobile.
Cons:
Not suitable for complex objects
It can be time-consuming to process large pictures
Without pay-as-you-go mode, only monthly and annual plans.
How to Choose Between Remove bg & Photoshop
From the above comparison we can easily conclude that for the single task of removing backgrounds from photos, remove bg is a more cost-effective and time-saving option than Photoshop, as it does not require a professional technical background. However, for complex and professional commercial designs, image retouching, etc., Photoshop is superior.
The good news is that you don't have to have only one choice for those who need to combine different needs. remove.bg plugin is an easy-to-use and efficient assistant that will help you in your work with Photoshop.
Speaking of which, we have to mention another powerful online photo editor - Fotor. It has almost all the features of remove bg and Photoshop, so if you want to combine different design needs and don't want to spend a lot of time learning it, then this is the ideal choice for you.