The headshot is crucial to our first impression of business cooperation, job seeking, and other official occasions. Taking a professional headshot plays an important role in it. But headshot shooting is not easy, you need to pay attention to a lot of headshot tips and methods of shooting to present the final professional headshot photos.
In this article, I will tell you how to take a professional headshot and comprehensive headshot tips in the headshot shooting process. Even some tips you may not have noticed will improve your photography awareness and help you shoot better standard headshots. Let's see how to do it.
Headshot Tips: Preparation Before Headshot Taking
1. Proper Price for A Professional Photographer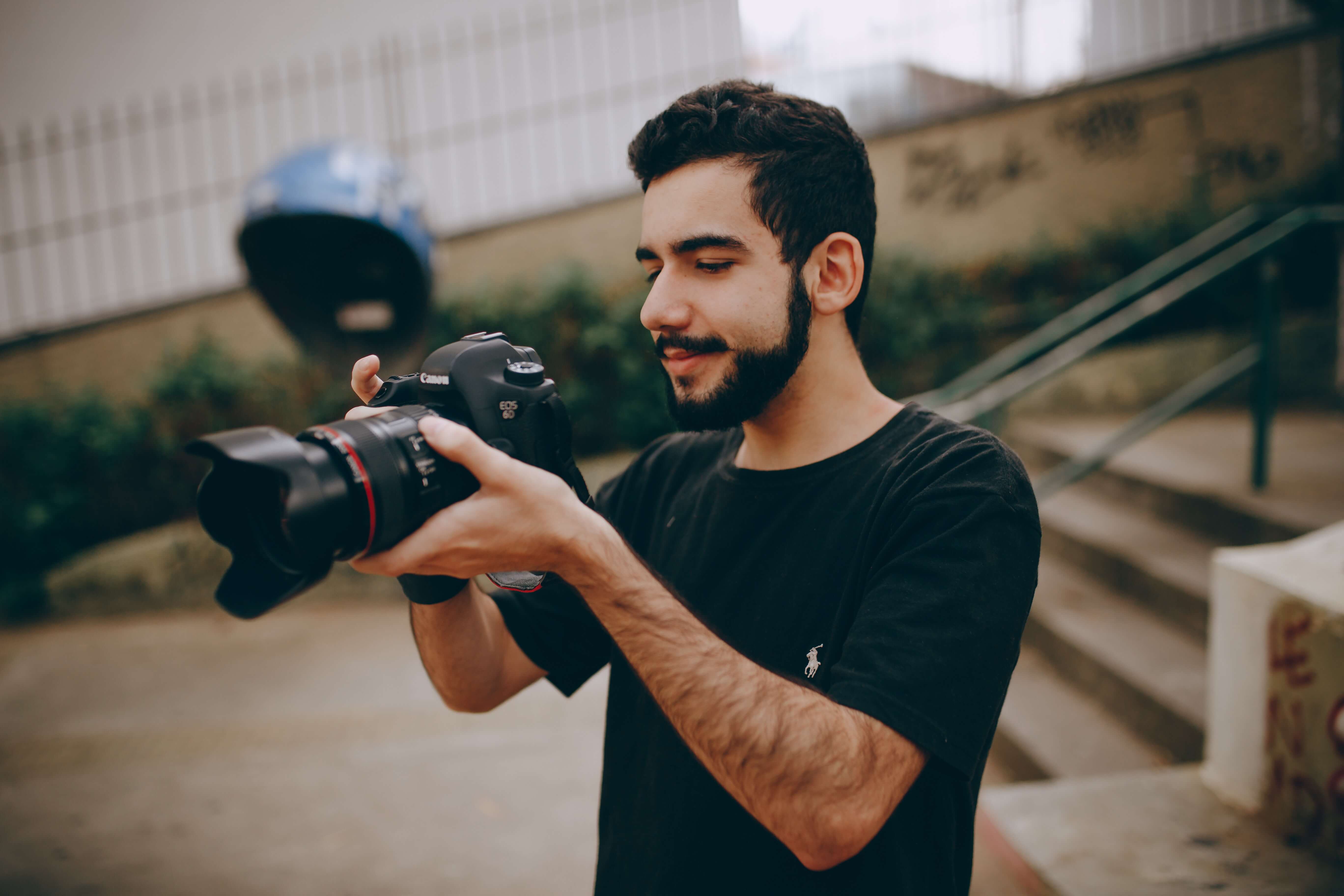 Every photographer has a personal style of shooting, and photographers have different areas of specialization, so when hiring one, you can look at their headshot photo styles and compare more photographers to choose the one you like.
2. Communicate with Your Photographer Before Shooting
Communicate with the photographer about the shooting style, shooting scenarios, and headshot background, and ask for shooting headshot tips, although sometimes the photographer's advice may be strange. Talk to the photographer in advance if you need black and white photos.
3. Enough Sleep and Water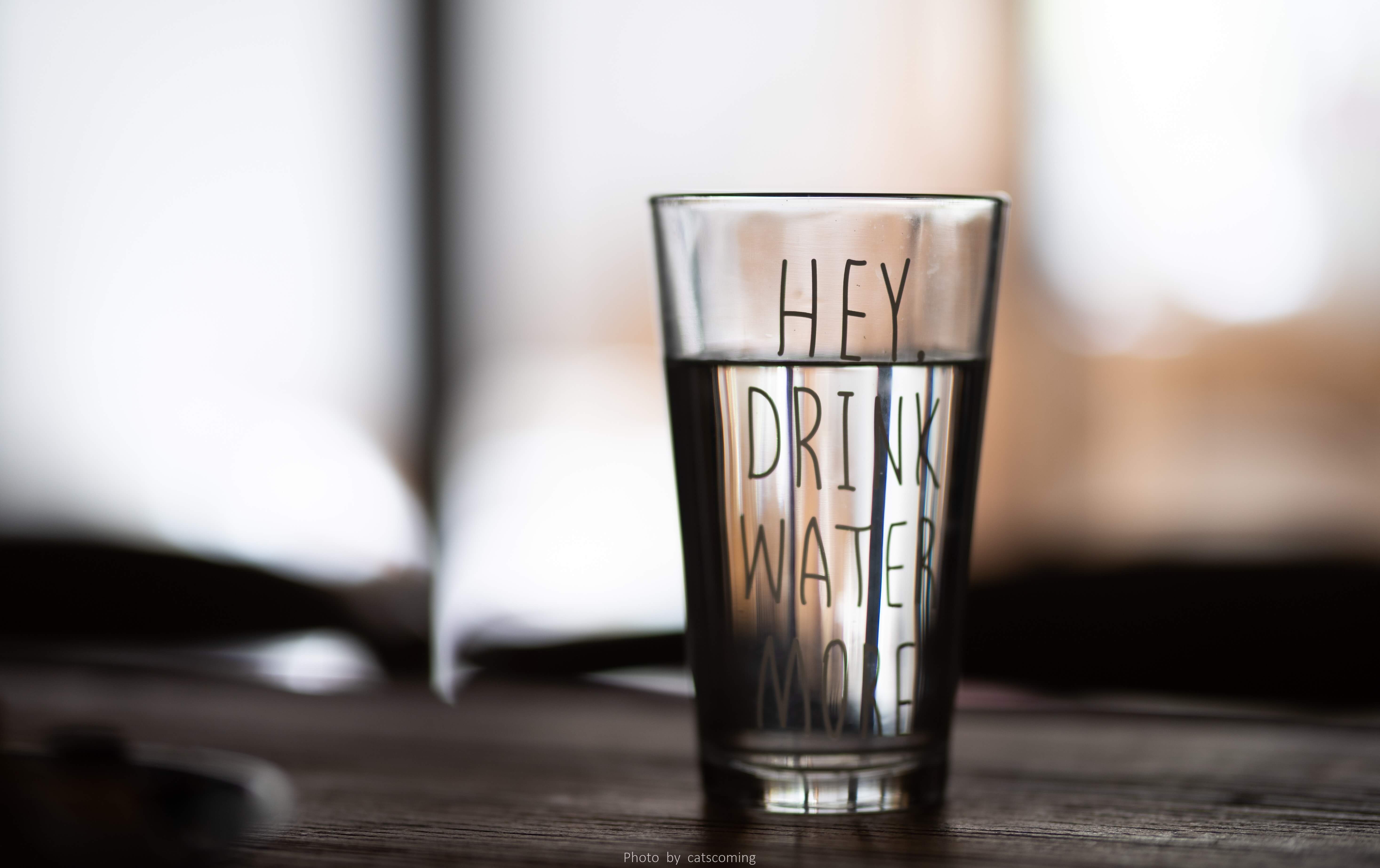 Getting enough sleep for 8 hours before shooting and water for 2-3L a day will help you feel better on the day of the shoot. If your shoot is in the afternoon, a midday nap is important too.
4. Skincare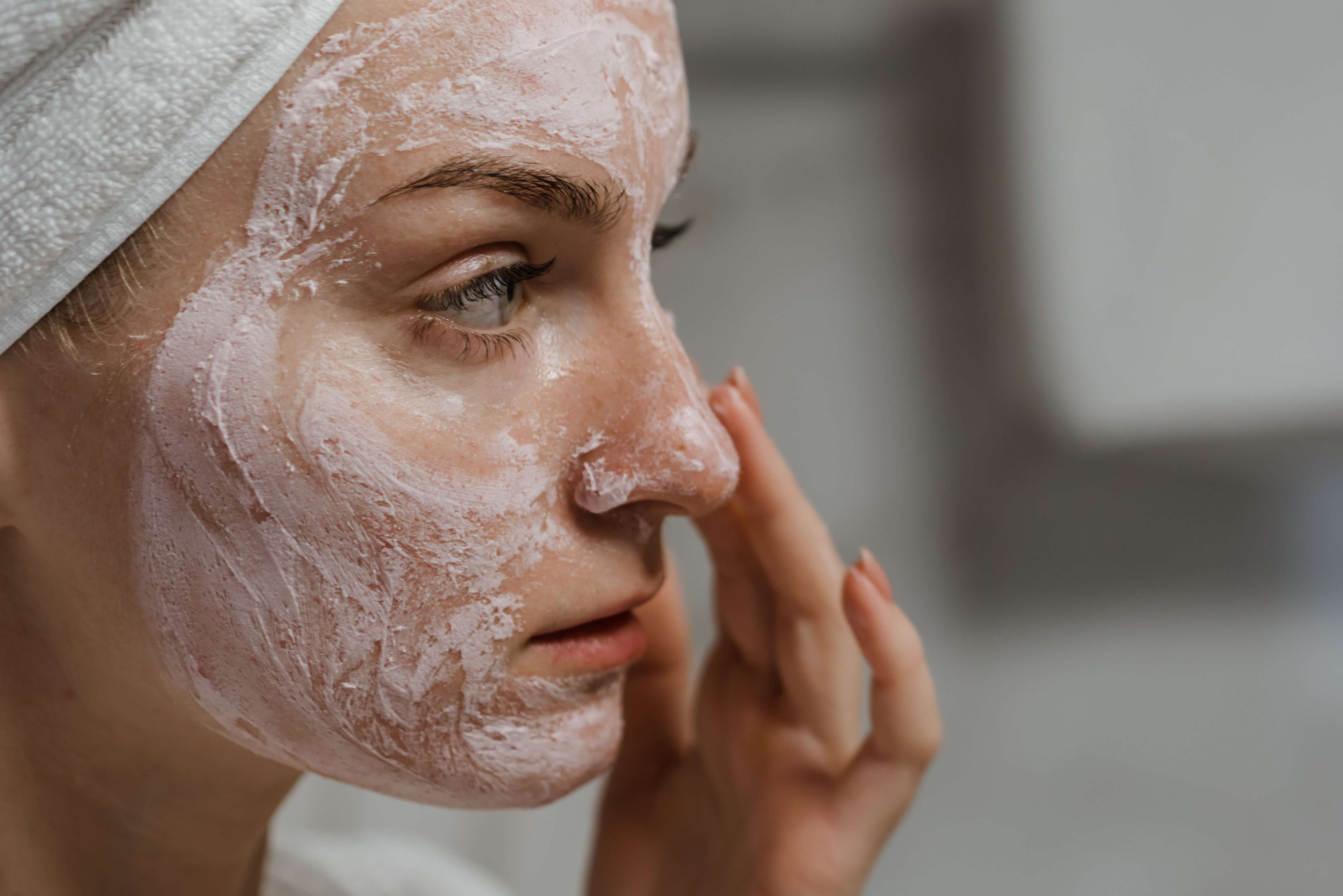 You need to prepare your skincare a week in advance, eat less medium-oily and heavily spiced foods, and eat a light diet that will keep your skin in better condition. If there are blemishes on your skin, proper application of medicines can also speed up the repair of your skin.
5. Practice Your Smile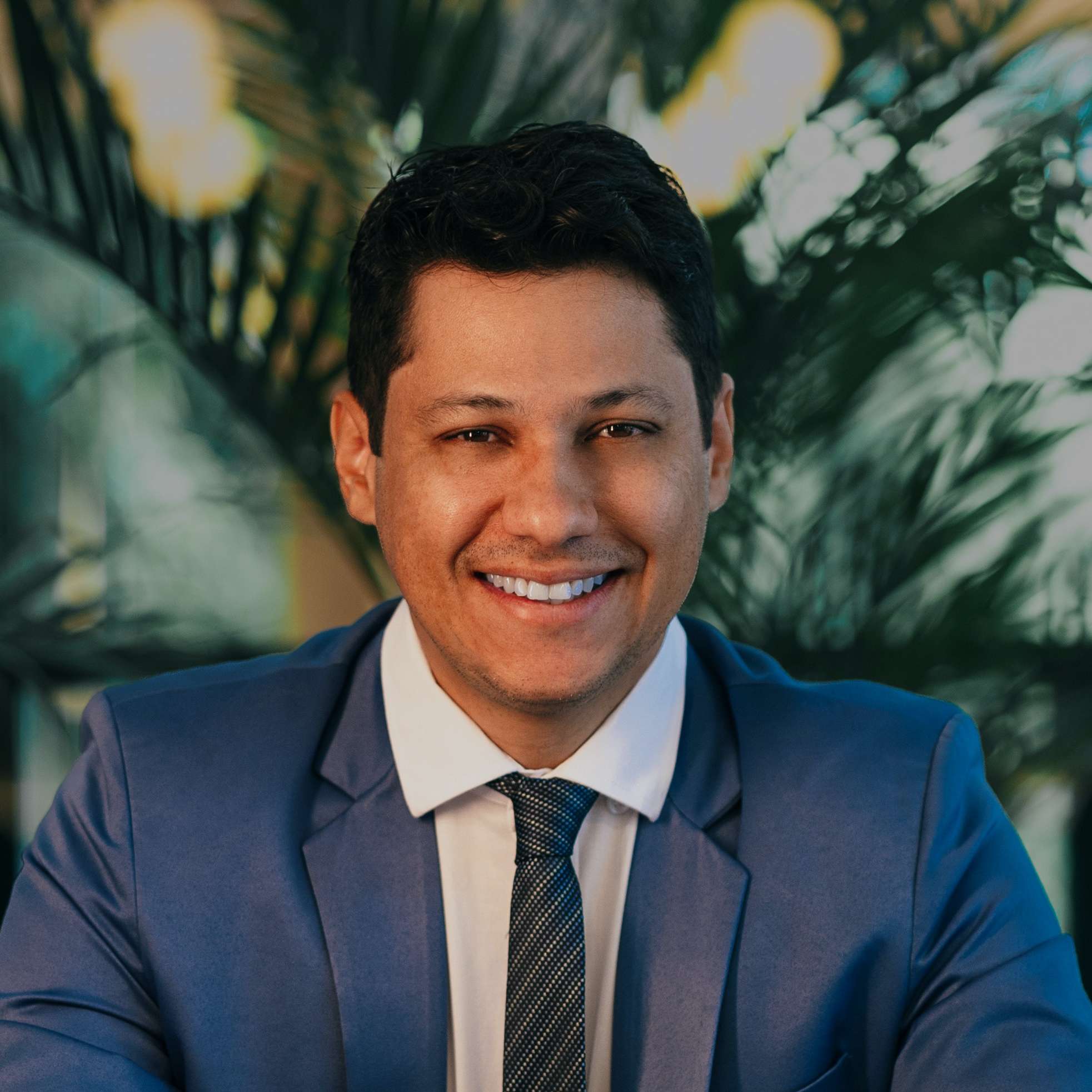 Try practicing how to smile naturally in front of a mirror ahead of time. If you can't find a natural smile, you can try holding a chopstick in your mouth.
Headshot Tips During Headshot Taking
6. Relax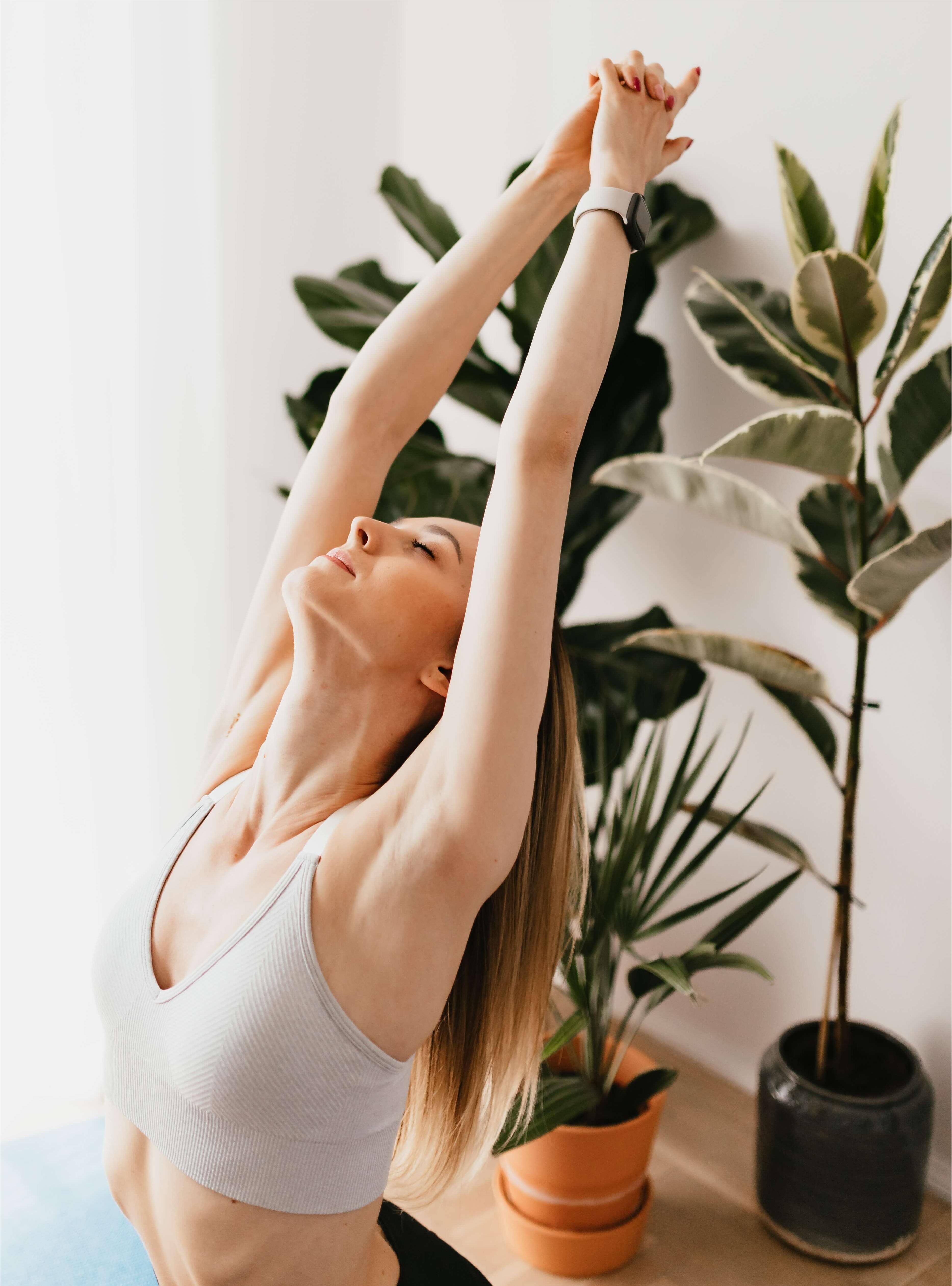 Don't be too stiff in your limbs when shooting. Try taking several deep breaths and stretching your body to relieve the tension of the shoot.
7. Check Headshot Photo
After a set of photos has been taken, you can pause the shooting to check the effect of the photos already taken, and then adjust the subsequent shots based on the photos.
8. Simple Makeup
Professional headshot photos do not require heavy makeup; excessive makeup will only make your headshot unprofessional. Try using light makeup to make your photos look more natural, but if you're afraid light makeup won't look good, you can use makeup photo editor online for retouching photos to beautify your photos.
9. Glasses
If you usually wear glasses at work, put glasses on when you take headshots photo. if you decide to take headshots without glasses, please remember there is red mark on nose from the glasses. Try to get rid of it.
10. Outfit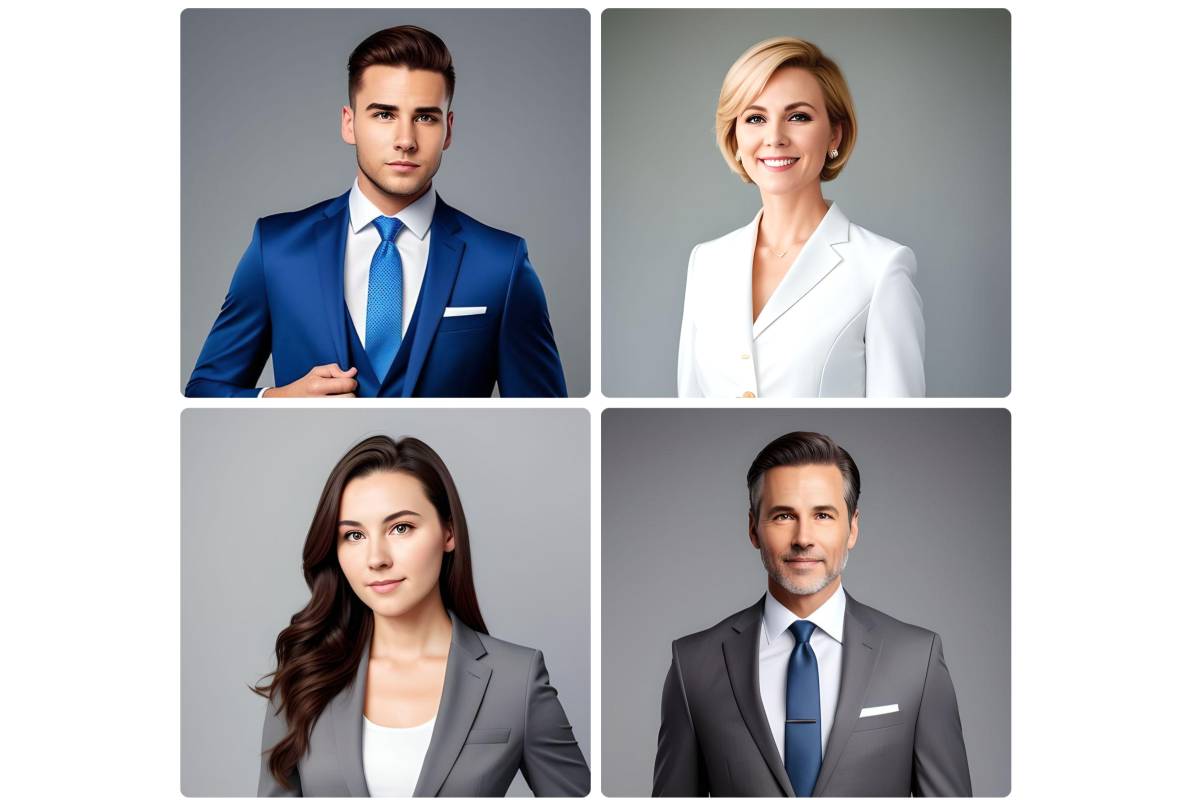 A business headshot photography requires a full simple suit, tie, and dark colors. You can also wear other clothes you like but don't be flashy, often the simpler and more decent, the more professional.
11. Hair Style
If your hair is too dry, the hair will affect the headshot effect. You can wash before the shoot and apply hair care oil to make hair smooth. If you're not happy with the length of your hair, you can use a long hair filter after the shoot, or online photo editor to change your hair style.
12. Bring A Mirror
Bring a small mirror so that you can check your makeup, hair and clothes anytime and anywhere. Make sure you look your best when you shoot.
13. Proper Headshot Poses
Choose the right headshot pose according to different photography styles. Good posture exudes confidence and professionalism. For example, if you are shooting a business headshot used for LinkedIn headshot, please stand or sit upright, arms crossed, and look serious. If you're unsure how to pose, it may be helpful to look at professional headshot examples.
14. Props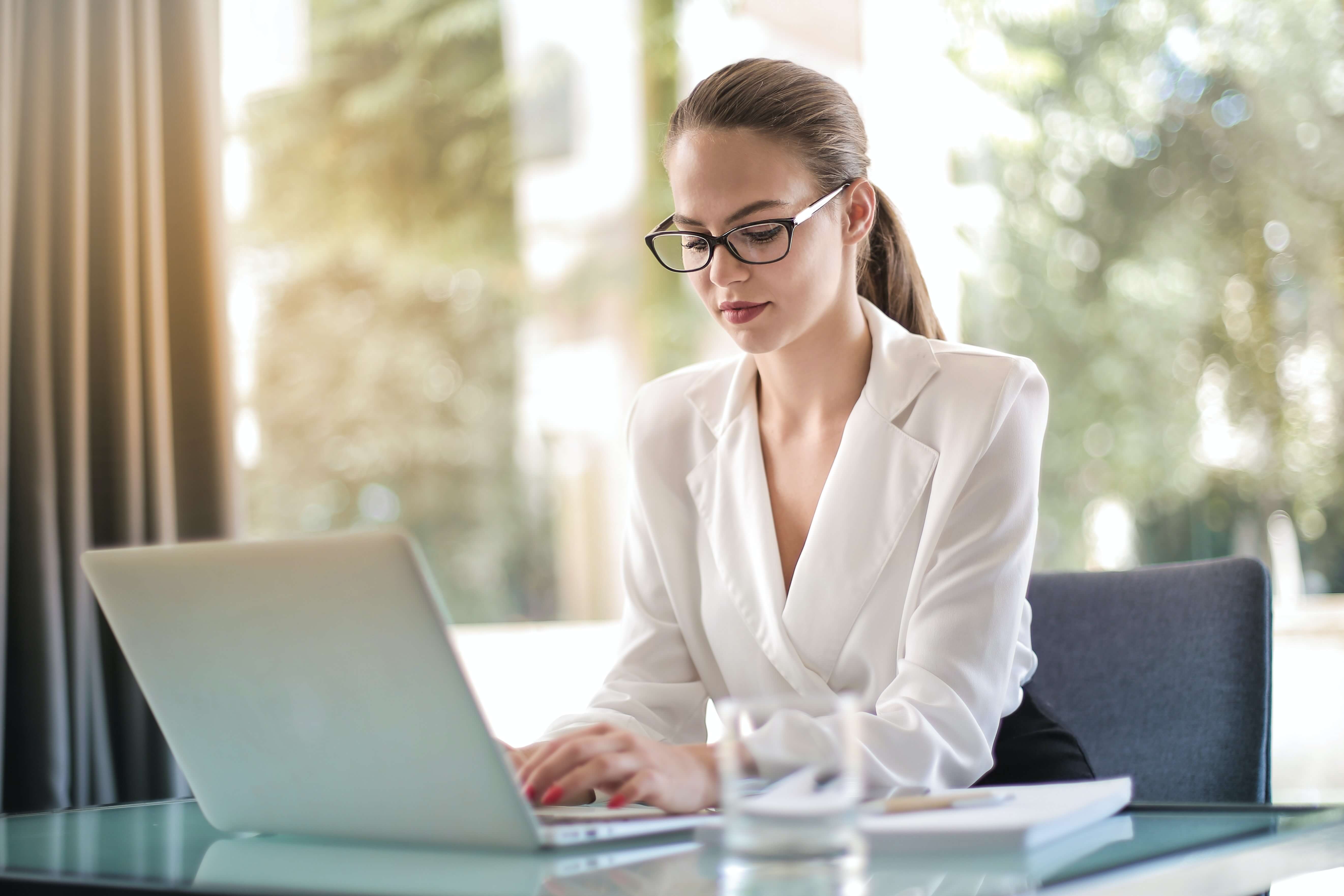 Don't obsess over shooting props and accessories. If you take a business headshot, with official desk, chair, glasses, and delicate hair will make you look more professional and trustworthy.
15. Bright Eyes
If you are nearsighted and can't focus your eyes on the lens, you can wear glasses or contact lenses to achieve better results. If you don't focus your eyes on the camera, the photo may end up looking dull.
Headshot Tips Afterward Headshot Taking
16. Multiple Headshot Sizes and Ratios
Remember to save your headshot photography and digital headshots in multiple ratios and sizes so that you can use them on different platforms in the future.
17. Keep It Updated
Update your head shot photos periodically, people always change themselves in different circumstances, and so does your headshot photography
18. Edit and Retouch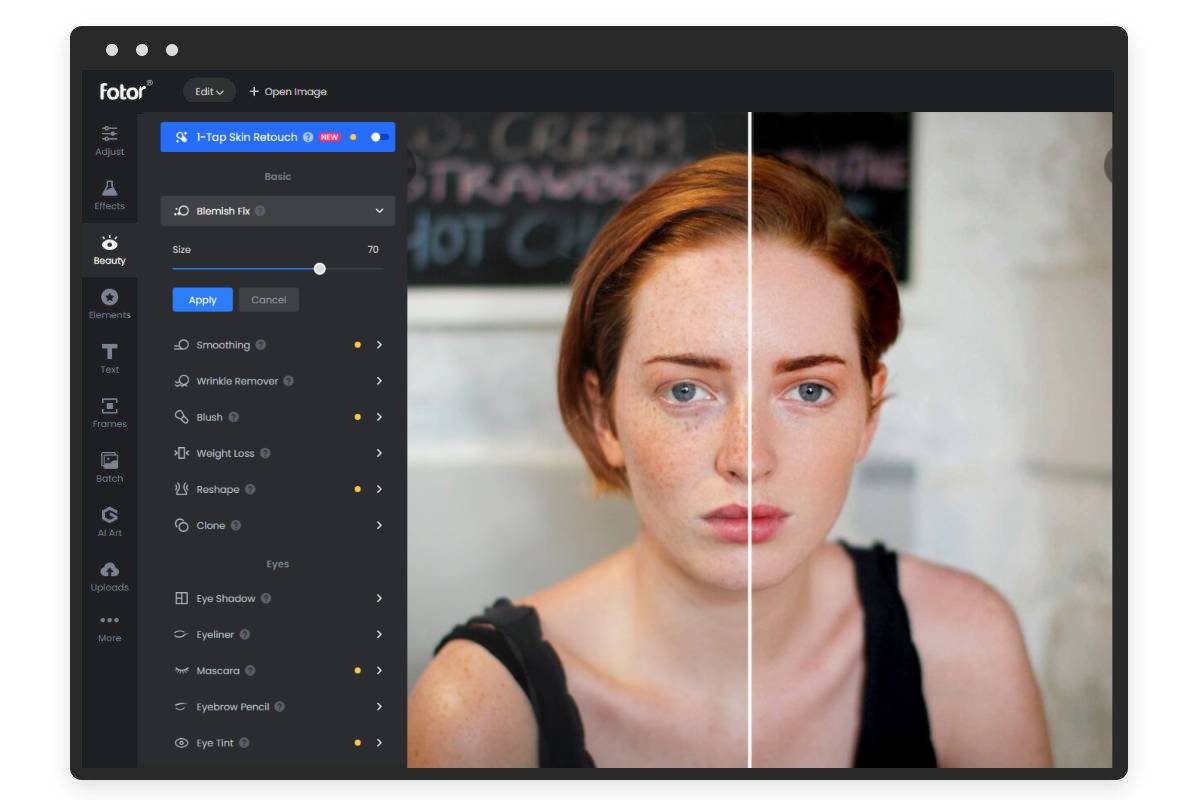 After receiving the digital headshot, if you need to edit or retouch, you can use an online image editor easily.
Headshot Tips: How to Take A Headshot Easily?