Are you uncertain about professional headshot photography? Unsure about attire and posing for business headshots? Curious about the standards for professional headshots? No worry, all your puzzles will be fixed with correct and professional headshot examples.
In this blog, we will share the top 10 headshot examples to show you what are the standard and the professional headshots for your fields. Whether it's the business headshots or the professional LinkedIn headshots, our guides and tips are ready to help you get the most professional headshots that boost your presence! Let's get started.
What's a good professional headshot?
Before taking your own headshot photography at home or studio, figuring out the requirements of a good professional headshot is necessary.
A good professional headshot is a high-quality photograph of your presence in a well-polished, approachable, and professional manner. Whether you're using the headshots for the LinkedIn page, business use, portfolio, or other professional purposes, professional headshot photos can leave an ever-lasting impression on the viewers.
Importance of Having Professional Headshots
In the era of visual-oriented digital landscape, a professional headshot is becoming increasingly important to boost the personal and business presence. And well-crafted headshot pictures make the strong first impressions and establish credibility with your target audiences.
Headshot photos are the direct presences of you and your brands, since people can observe you via the headshot images. Professional headshots present your appearances, and encapsulate the essence of an individual's personality and expertise. A warm smile, confident gaze, and appropriate attire can communicate a wealth of information about your professionalism and approach to work.
Thus, you need to check out the professional or the popular headshot examples of your fields before making your own ones. Now, let's get the professional headshot examples below.
Top 10 Professional Headshots Examples for Every Occasion
1. Male Business Headshots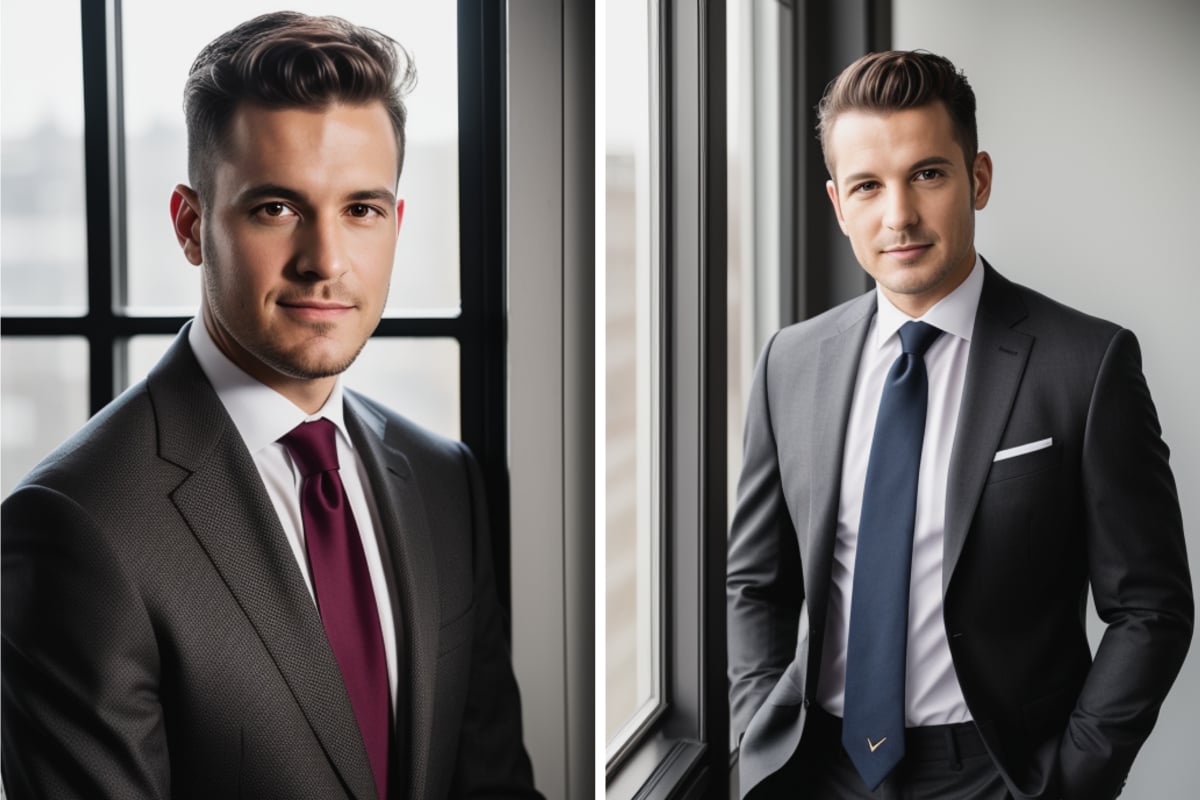 Professional Male Business Headshot Tips:
Professional attire that fits your fields and industry is preferred, including a well-fitted suite, dress shirt, and tie.
Neatly style your hair.
Wear a confident and approachable expression, especially subtle and genuine smile.
This male business professional headshot example shows that you should dress correctly and wears a confident smile to express approachability You should behave yourself to enhance your personal branding, foster credibility, and make a lasting impression in professional contexts.
2. Female Business Headshots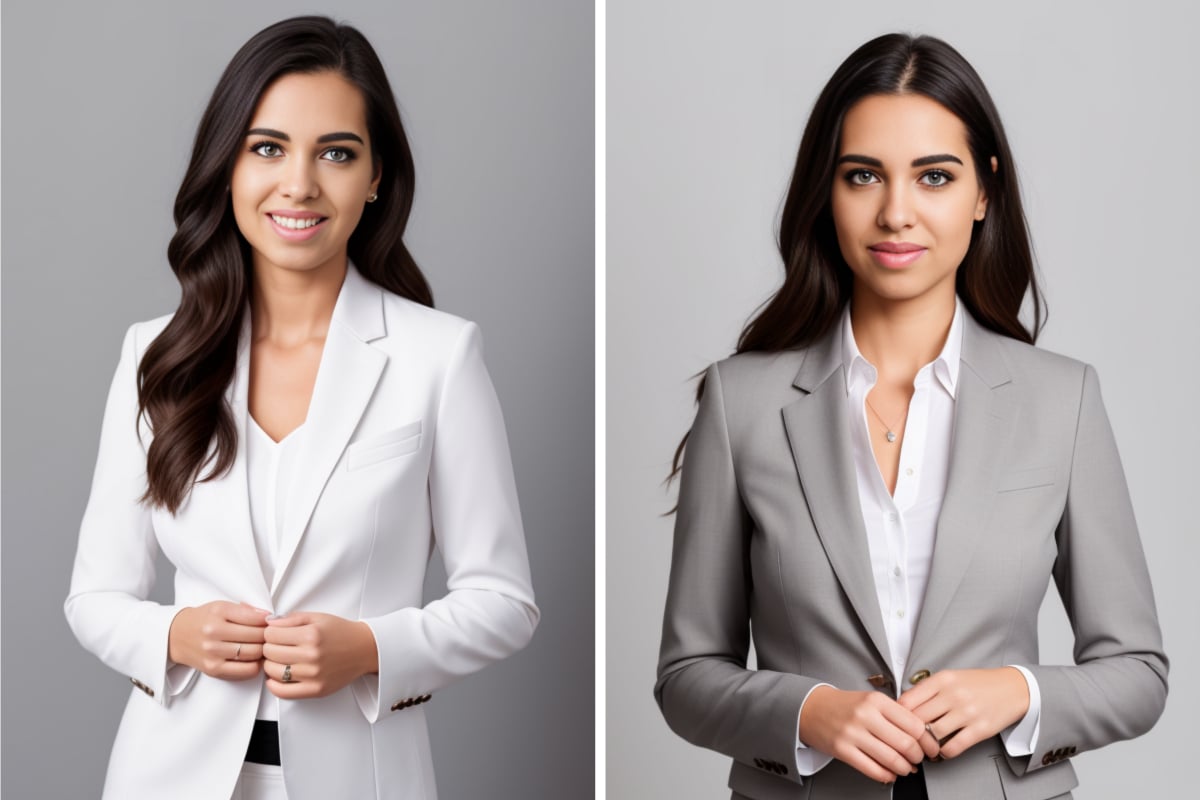 Professional female business headshot tips:
Wear a suitable shirt or professional attires that suites your industry.
Smile confidently and behave naturally.
Necessary jewelry.
Natural makeup and neatly styled hair.
A great headshot for women is up to several elements, including the outfits, makeup, background, lighting, and mostly importantly your pose or gestures. Female business headshots require a professional attire to reflect your expertise in your fields. Similarly, you should make sure the female headshot should present your confidence and approachability.
3. Modern Corporate Headshots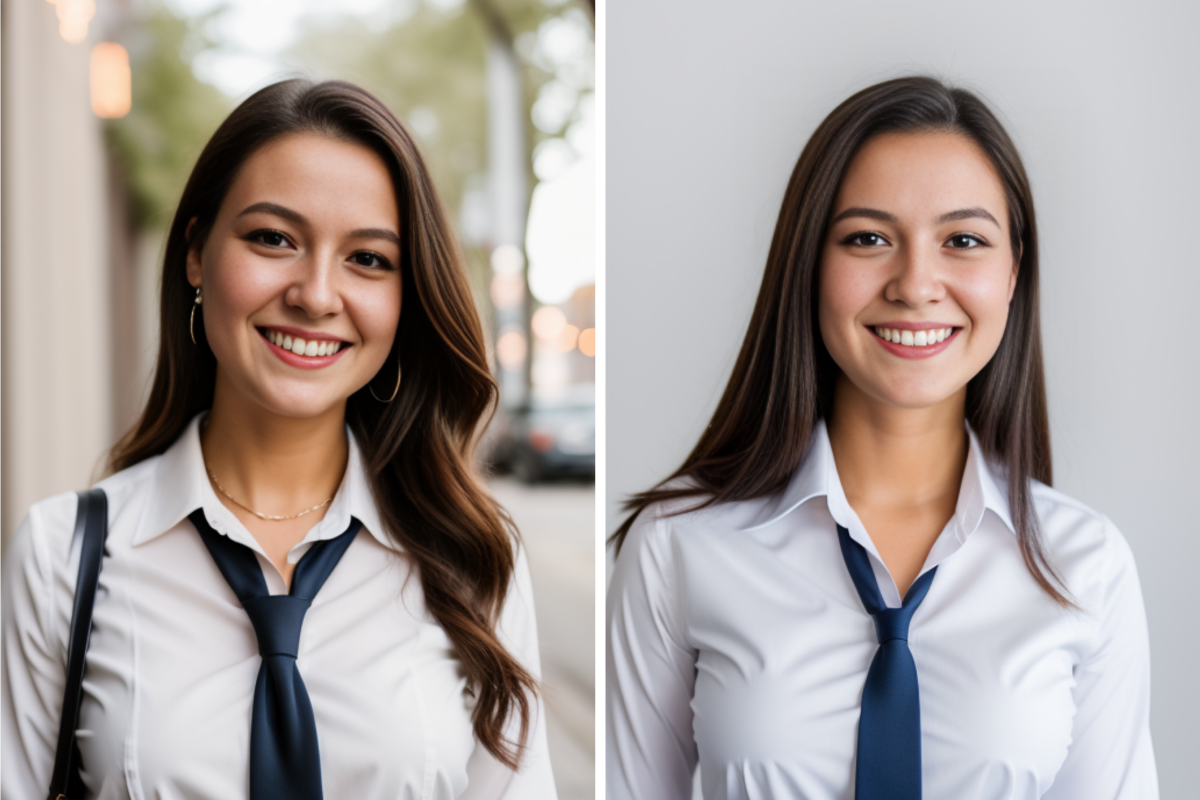 Modern Corporate Headshots Tips:
Correctly dressed, and the professional attire is a good choice.
Clean background is preferred, so you can take some modern buildings into considerations.
Also, behave yourself in the confident and subtle way.
Modern corporate headshots are the best way to show your brands and team. You can ask for the skilled headshot photographer experienced in business portraits. Before shooting, you can discuss the branding goals, attire, and desired style.
Usually, the modern corporate headshot requires a neutral backdrop and ensure proper lighting for a polished look. And grooming, posture, and a confident expression is the crucial elements for professionalism.
4. Office Headshots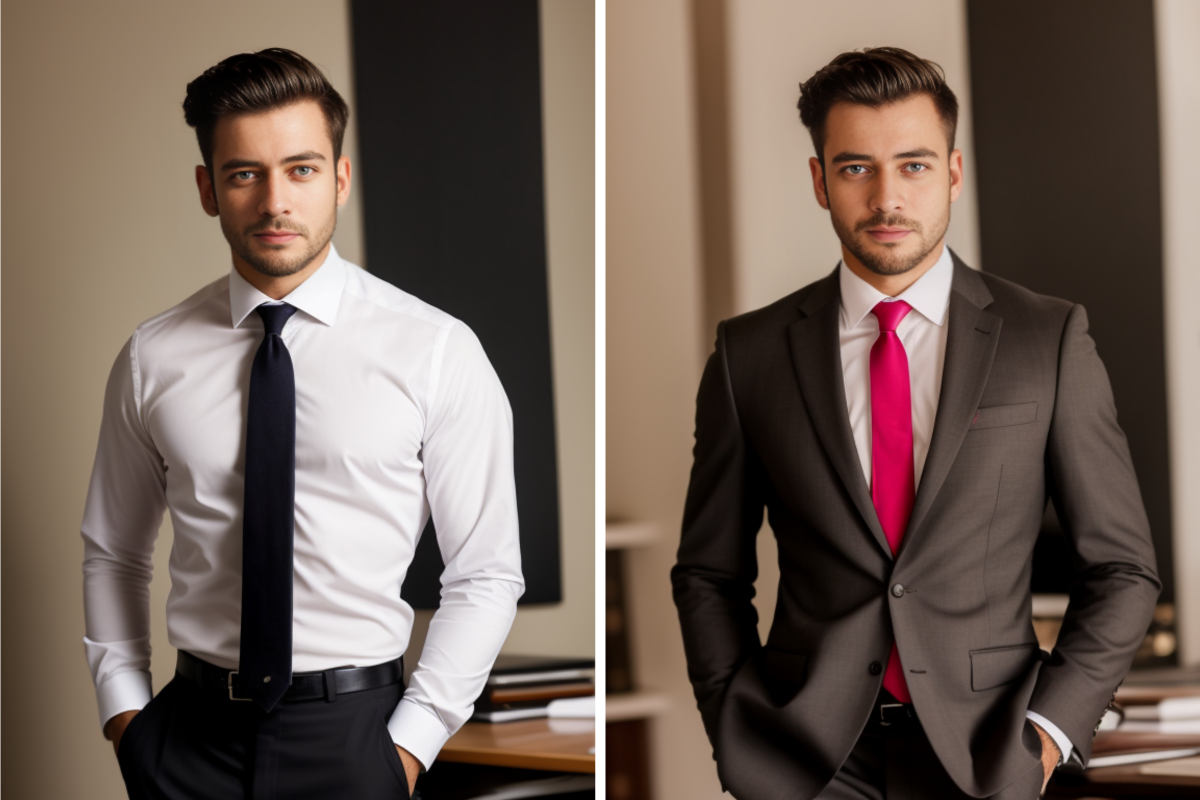 Office Headshot Tips:
Makes sure you have the clean background for the office headshot.
Your outfit can be causal or professional attire, but you have to dress correctly instead of some vacation outfits.
Confident simile to show your expertise.
This office headshot example picture reveals the importance of the backdrop, lighting and style. Generally, office headshot photo should align with your company or brand core value. Then, you should focus on proper grooming, attire, and a confident manner to convey competence and authenticity, which makes it ideal for the office's professional branding and networking needs.
5. Outdoor Headshots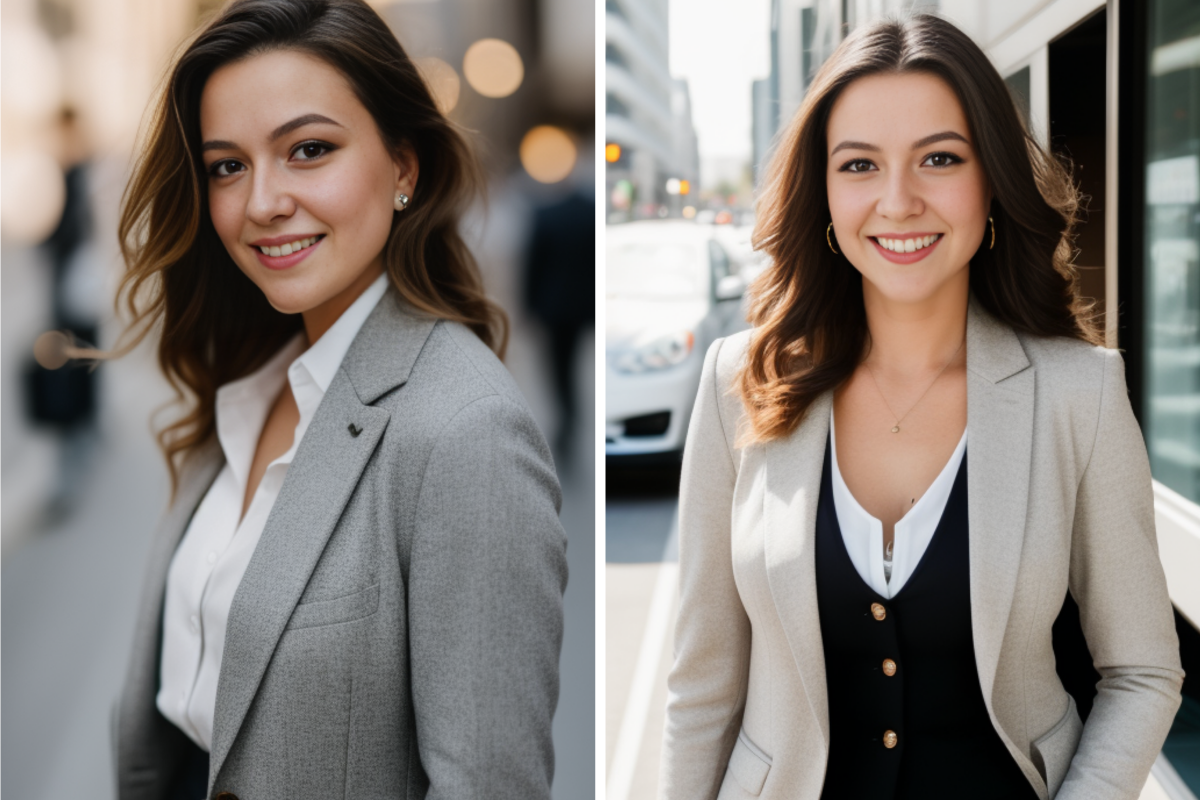 Outdoor Headshot Tips:
Get a neat backdrop, it can be a clean street or the modern buildings.
You can dress in the casual outfit or professional suits.
Simile confidently and stare directly to the camera.
The most important thing of shooting a professional outdoor headshot is to find a perfect background. Because you can't take control in the passers-by or the cars. So, you can pay for a professional or skilled headshot photographer, or you can blur background to focus on the portrait.
6. LinkedIn Headshots
Professional LinkedIn Headshot Tips:
Get the correct LinkedIn profile picture size.
Wear professional attire and correctly groomed.
Simile confidently and well behave yourself instead of standing awkwardly.
LinkedIn platform is where you should perfectly present yourself. To make a professional headshot for LinkedIn profile, you should make sure you have the high-quality portraits intended to create a positive and credible first impression. Usually, you should have proper attire, grooming, and a friendly expression. Choose a neutral background and well-balanced lighting.
7. Studio Headshots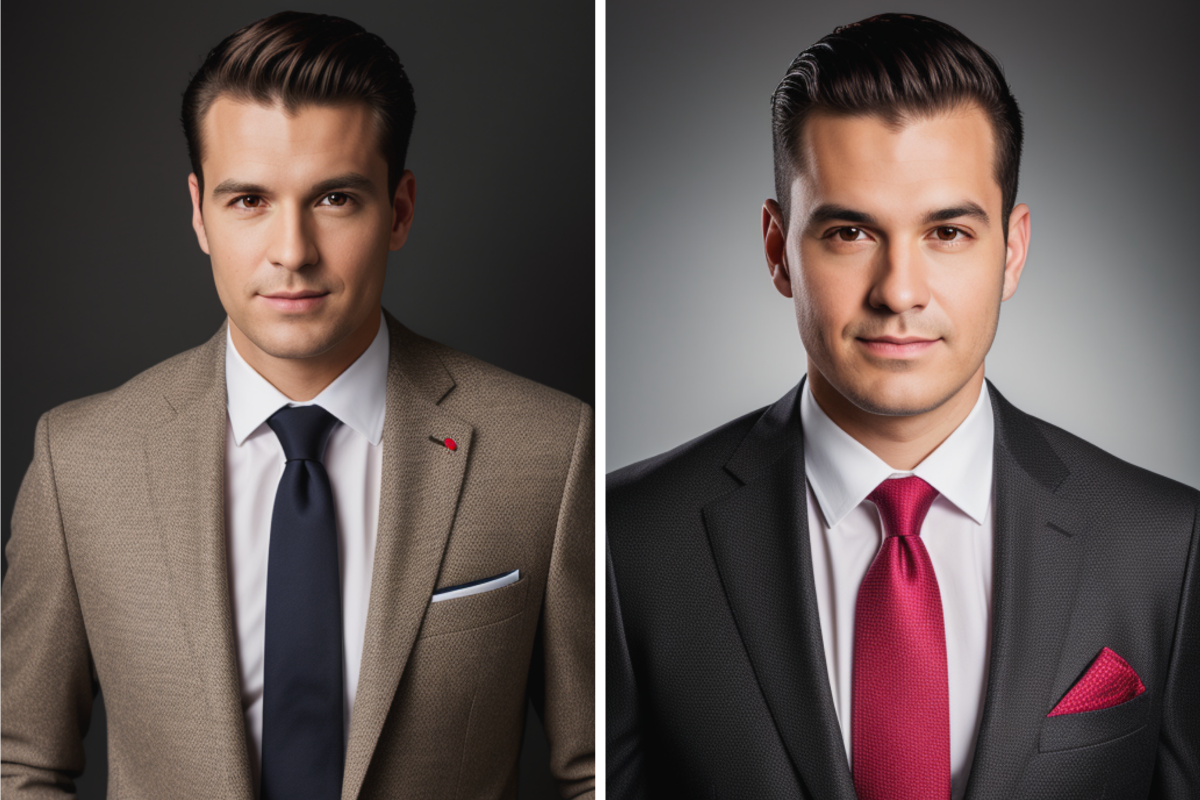 Studio Headshot Tips:
Just behave naturally and get the correct pose for your headshots.
Grey or dark backdrop is preferred.
Simile and stare directly to the camera.
If you are taking the headshot photo in a studio, you don't have to worry about the backdrop, lighting, you outfit, even the makeup. Headshot studio always makes sure everything you need for a professional headshot. You just need to discuss with them you wanted headshot style, and your specific requirements. But you have to pay attention to your pose and facial expression, remember to behave yourselves naturally.
8. Casual Headshots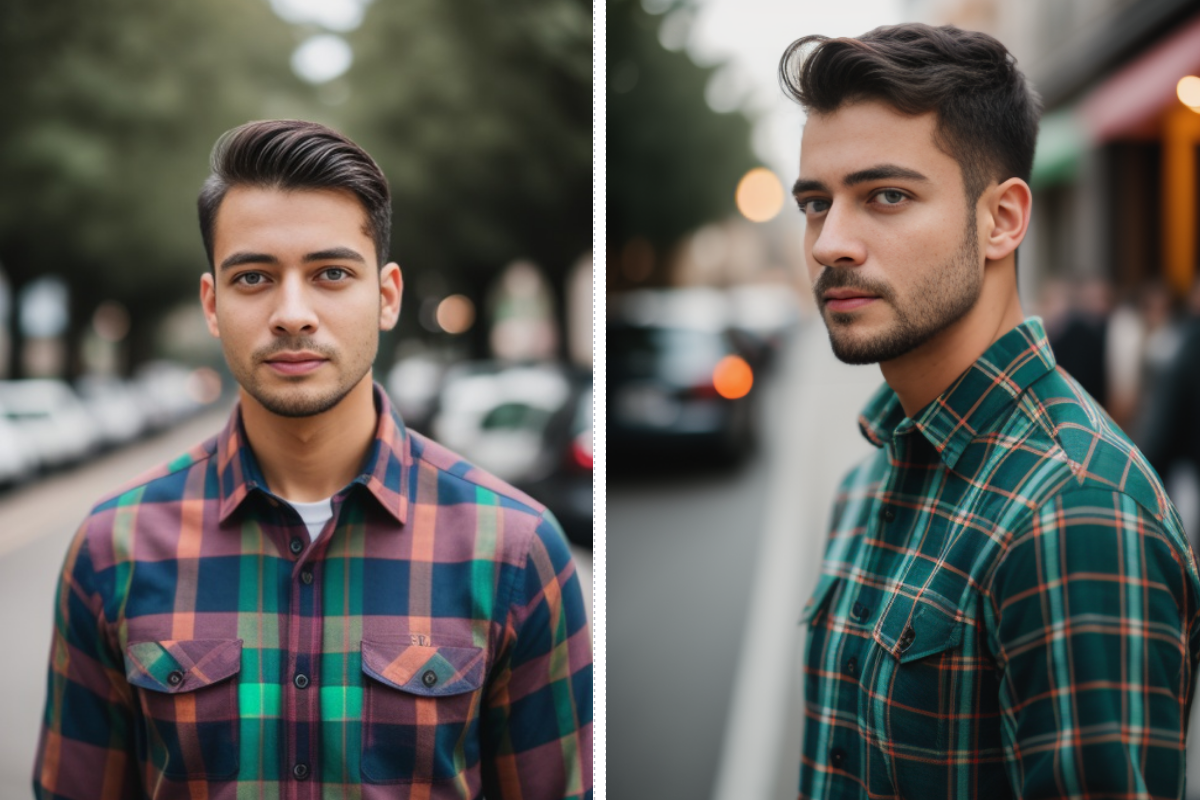 Casual Headshot Tips:
Find a clean backdrop to focus on the portrait.
Wear something minimalist.
Simile at the camera.
What makes this casual headshot successful is that it's relaxed and approachable portraits that capture your natural self. It demands the comfortable attire and a friendly expression. Casual headshots are great for industries with a more creative or laid-back atmosphere, allowing you to showcase your personality while maintaining a degree of professionalism.
9. Model Headshots
Model Headshot Tips:
Show your unique aspect.
Find the creative backdrop to align with your personality.
Present yourself to the maximum level.
Often, model headshot is the visually compelling illustration of the models, and it shows the model's versatility, features, and unique appeal. You have to exhibit different looks, expressions, and angles, highlight your adaptability. You should make sure the background, outfits, makeup, and everything under control to present the full range and potential.
10. Realtor Headshots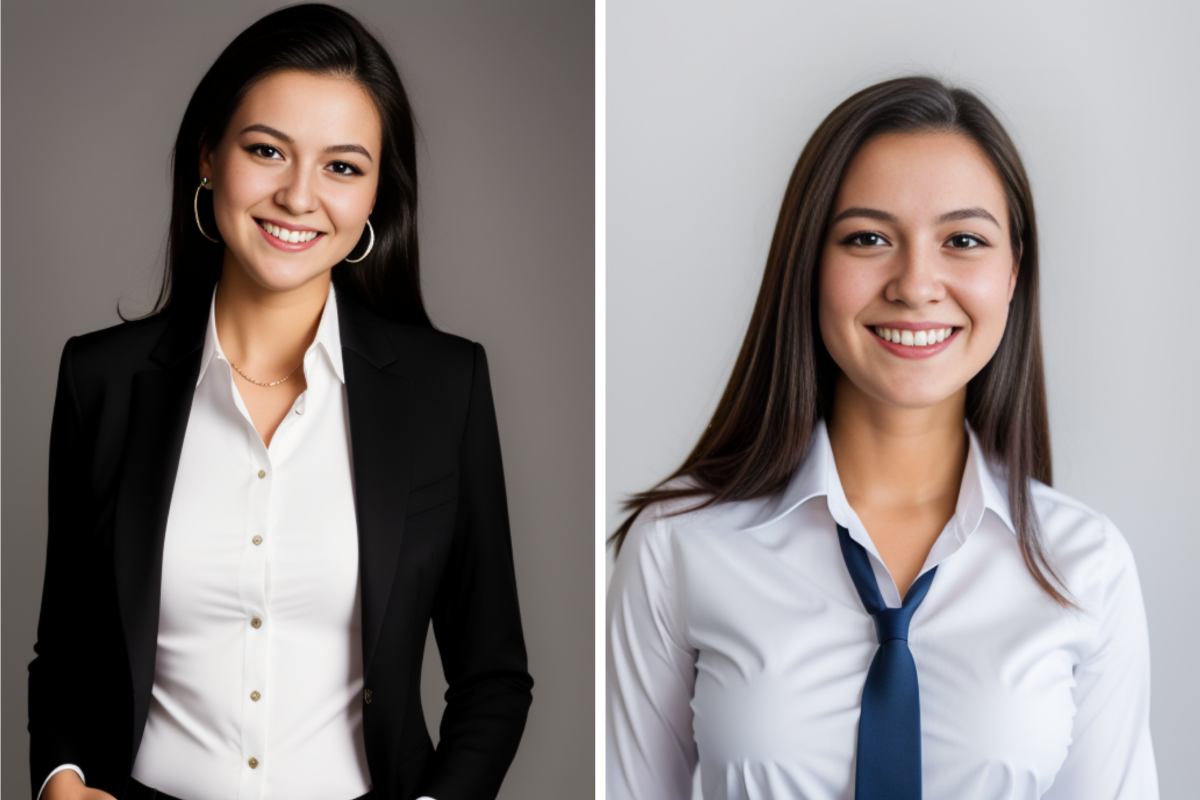 Realtor Headshot Tips:
Professional dressed in the attire.
Neatly styled hair and makeup.
Confident simile.
Clean backdrop.
Realtor headshots are professional portraits for real estate professionals, thus you have to make sure that your target audience can find the trustworthiness, confidence, and approachability via your realtor headshots. Usually, realtor headshots require a professional attire, background, makeup, and natural facial expression to encourage potential clients to seek your services.
How to Get Professional Headshots?
There are various ways that your can get your own professional business headshots. The mostly common way is to pay for the headshot studio and a skilled photographer. Sometimes, you may find it expensive and you cannot get the headshot picture in time. Thus, some of you may choose to take a headshot with your Phone and get the headshot at home. To be honest, it's hard to get a real professional headshot for business use.