What is a headshot? It's a photographed portrait of a person's face.
To make your headshot eye-catching, the proper poses are needed. The right poses can help you look professional and confident, thus leaving a good impression on others.
However, not all the poses are the same. For different occupations and occasions, the demands of poses will vary.
Today I will introduce the examples and also some tips on professional headshot poses to help your headshot attractive.
12 Best Headshot Pose Types to Make A Good Headshot
Here are some professional headshot examples you can learn to help you take best headshots.
1. The Classic: Smile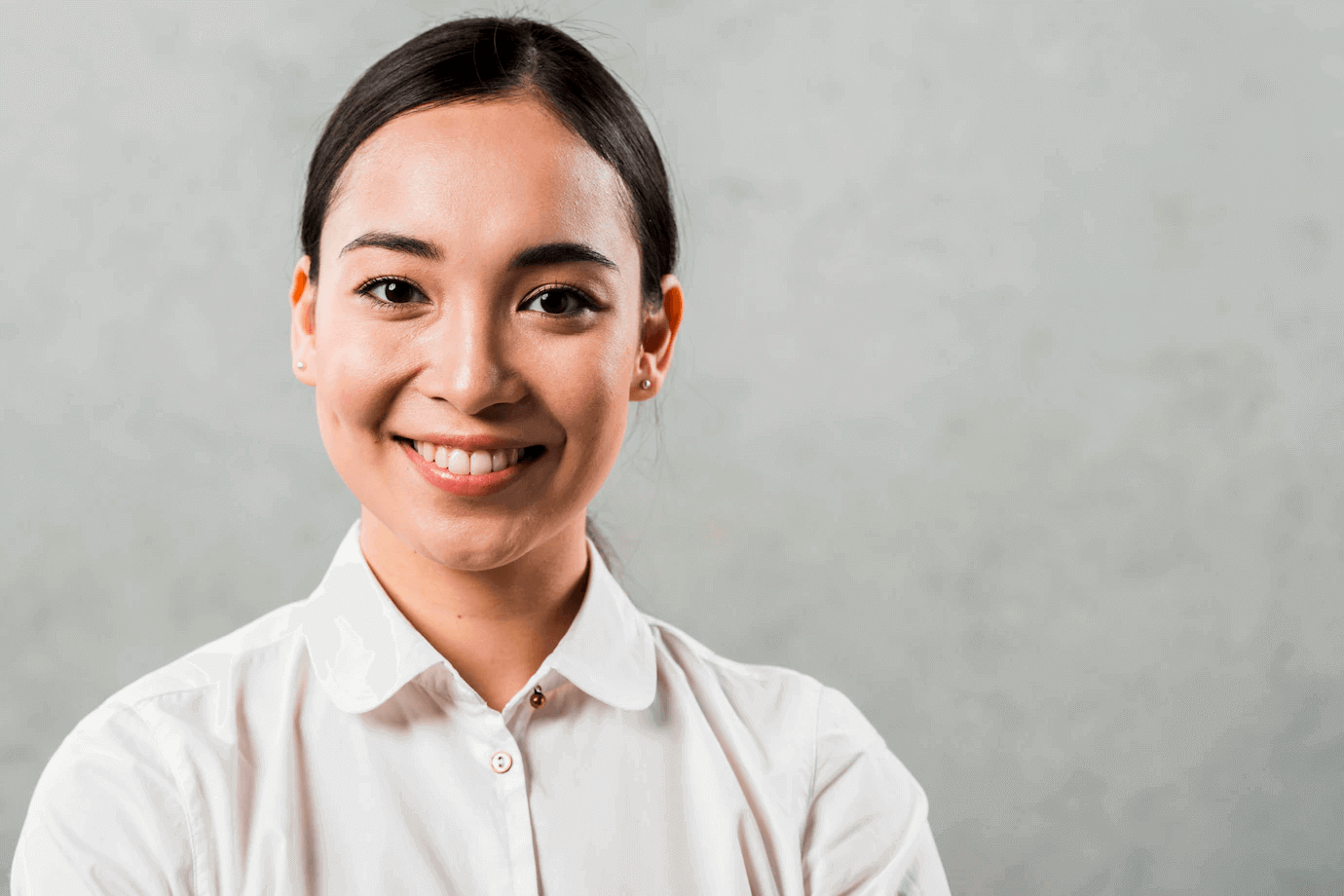 This can be used for any occasion and purpose. But mind that smile contains showing or not showing your teeth. The former one expresses your openness and enthusiasm. Actors, face models and social media bloggers can like this.
Accordingly, the latter demonstrates that you are dignified, sedated, and reserved. This is a suitable business and realtor headshots pose since it shows that they are conscientious and meticulous.
Both the two kinds can show your kindness and amiability. Therefore, smile is one of the best professional headshot poses. But actually, your smile should be spontaneous and natural. When shooting, you can think about happy or humorous memories to help you smile from your heart.
2. Cross Your Arms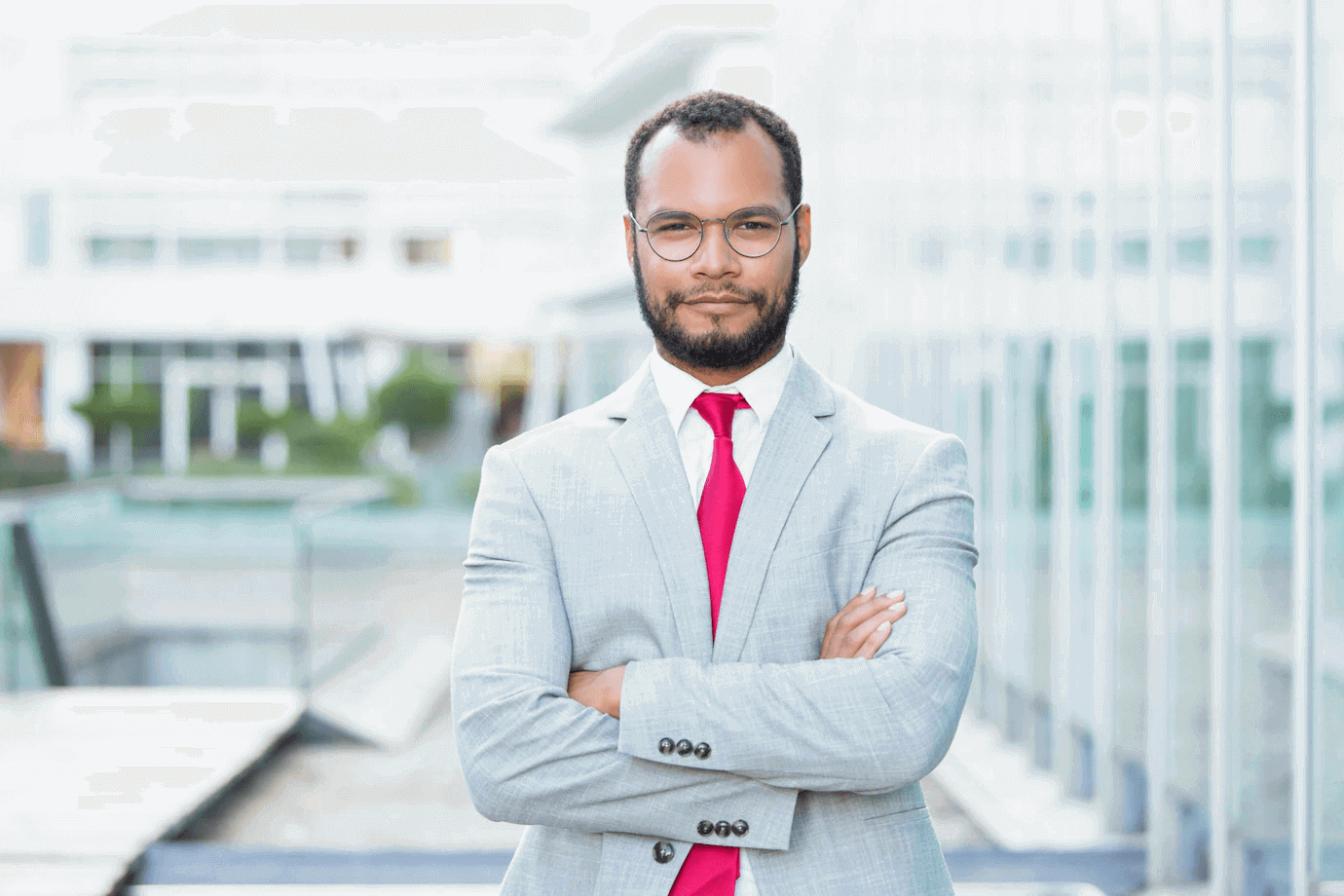 It is a common female and male business headshots pose. For those executives, it can show their confidence, power, and leadership. Just cross your arms with both hands resting on opposite arms. A slight smile can ease the stiffness and leave a friendly impression on others.
3. Rest chin on Your Hand
This pose can help you look thoughtful, and convey a sense of wisdom. You can use this pose on formal and serious occasions, such as business, resume, and speech. You need to find the most natural position for your hand and let your eyes focus on the camera.
4. Put Hands on Hips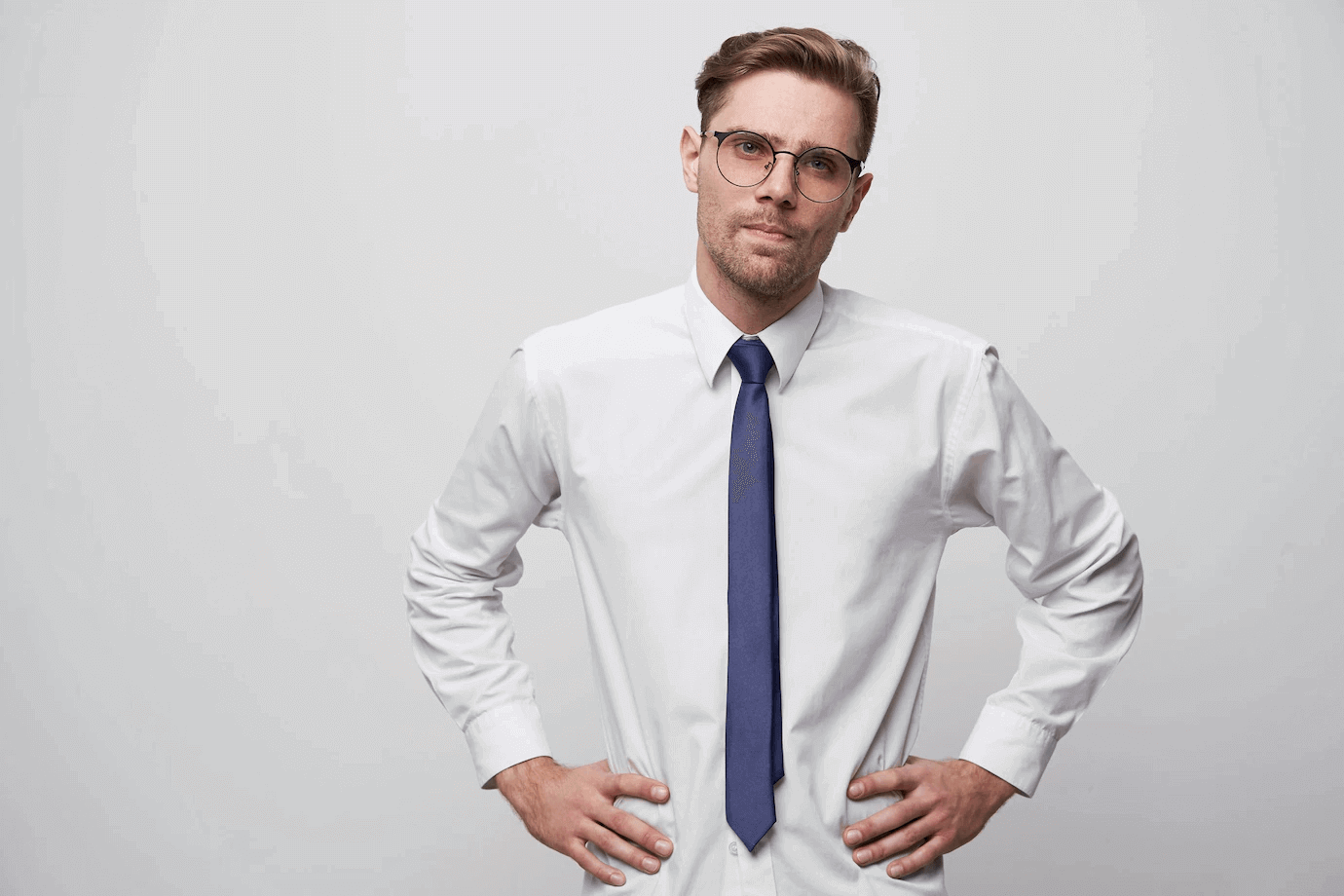 You may pose like this when you feel confident and ready for action. It's a best business headshots pose since it can show your cooperative partners that you're energetic and diligent. And this is a powerful headshot pose for men since it can show their masculinity.
5. Lean Against the Wall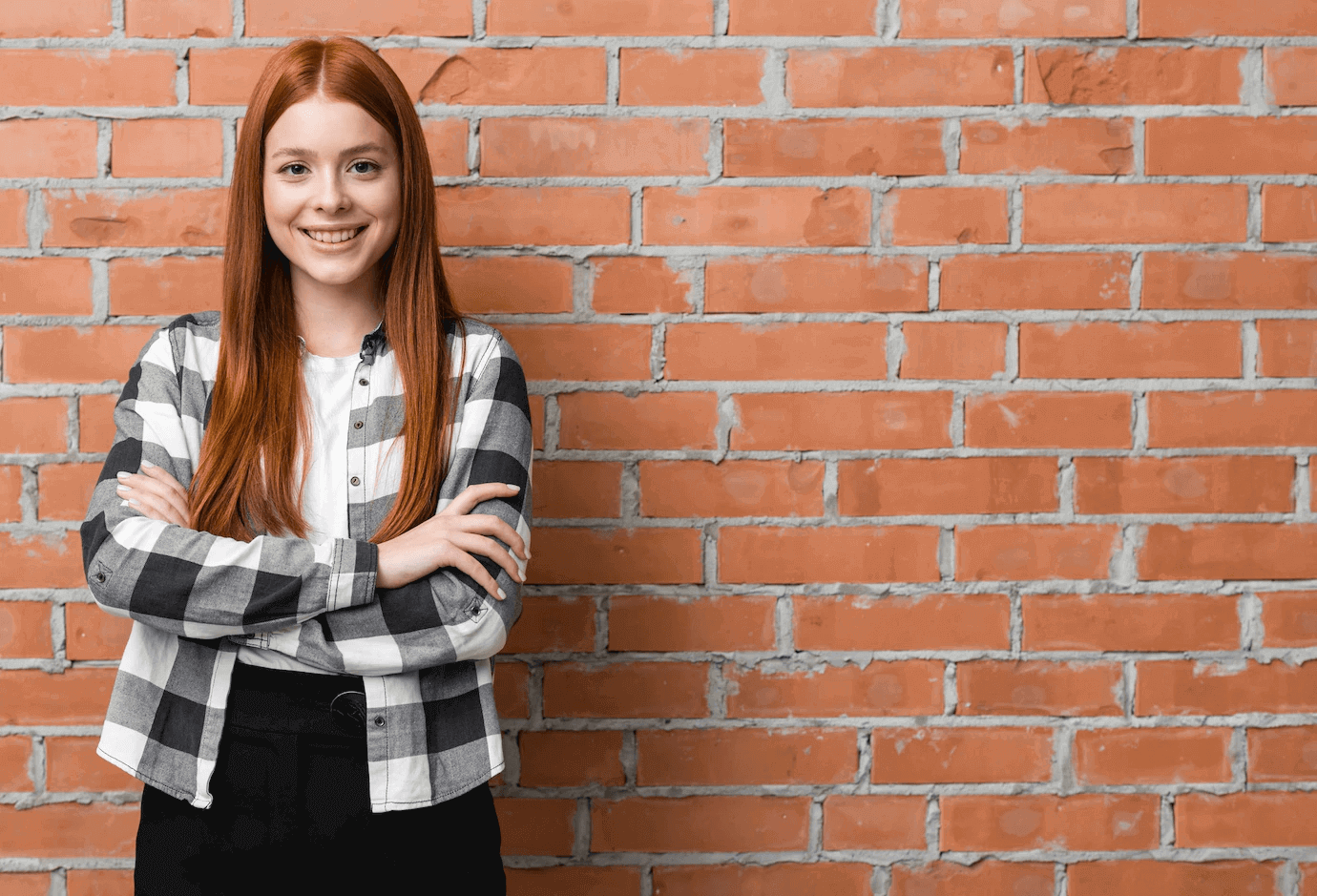 It is one of the outdoor headshots poses. It can show your candid personality. Just relax your whole body and lean against the wall. And this pose is great for social media bloggers since it's casual and close to daily life. Pay attention: the walls should be clean and tidy.
6. Look Over the Shoulder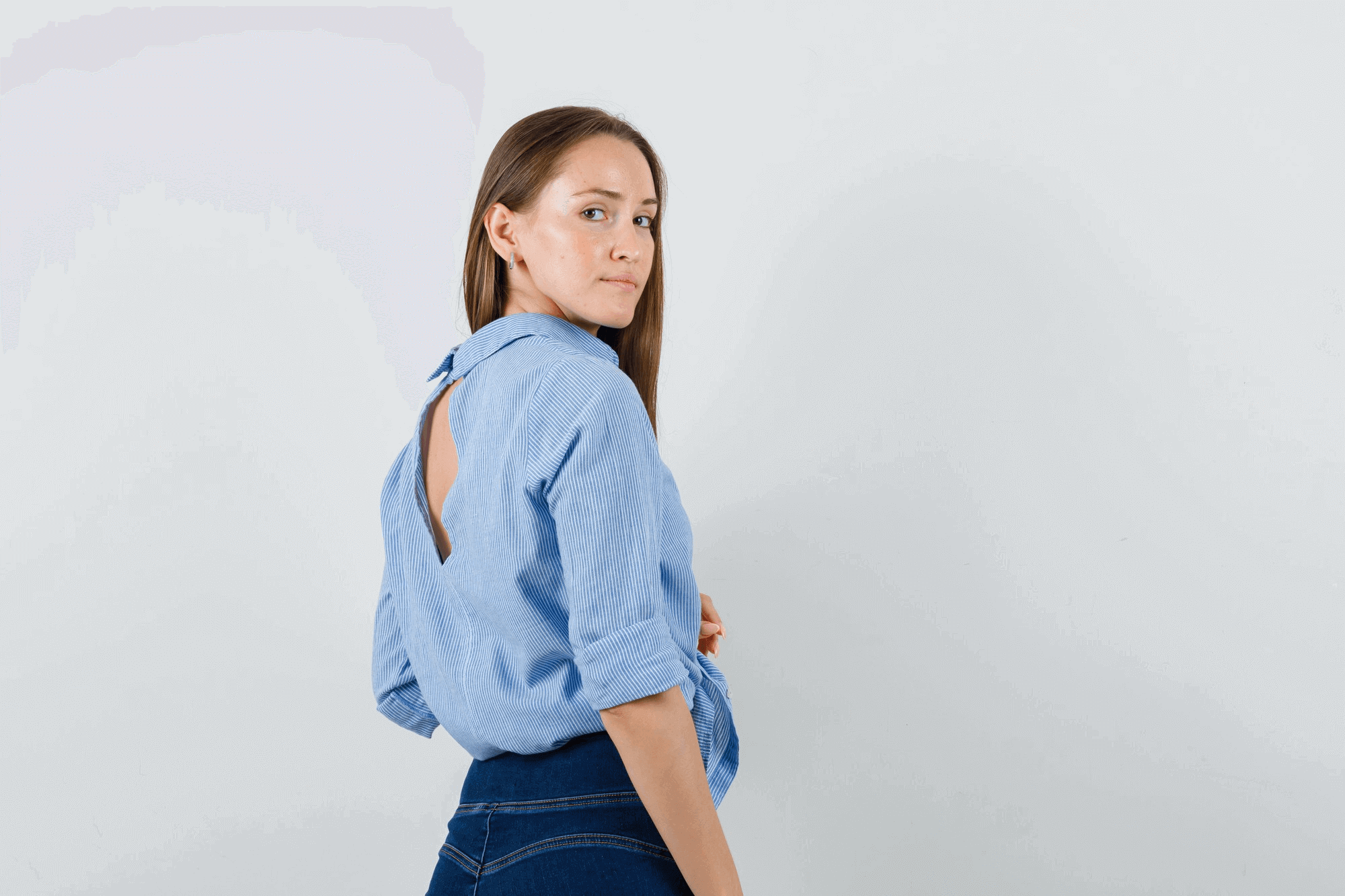 This is a vivid and funny headshot pose. It is perfect for actors and models because when you turn your back to the camera and look over your shoulder, the focus will be placed on your eyes and facial expression.
Thus it requires you to have an excellent lens expressiveness. That is, you should know how to grasp the focus of the camera with your eyes.
7. Put Hands near the Face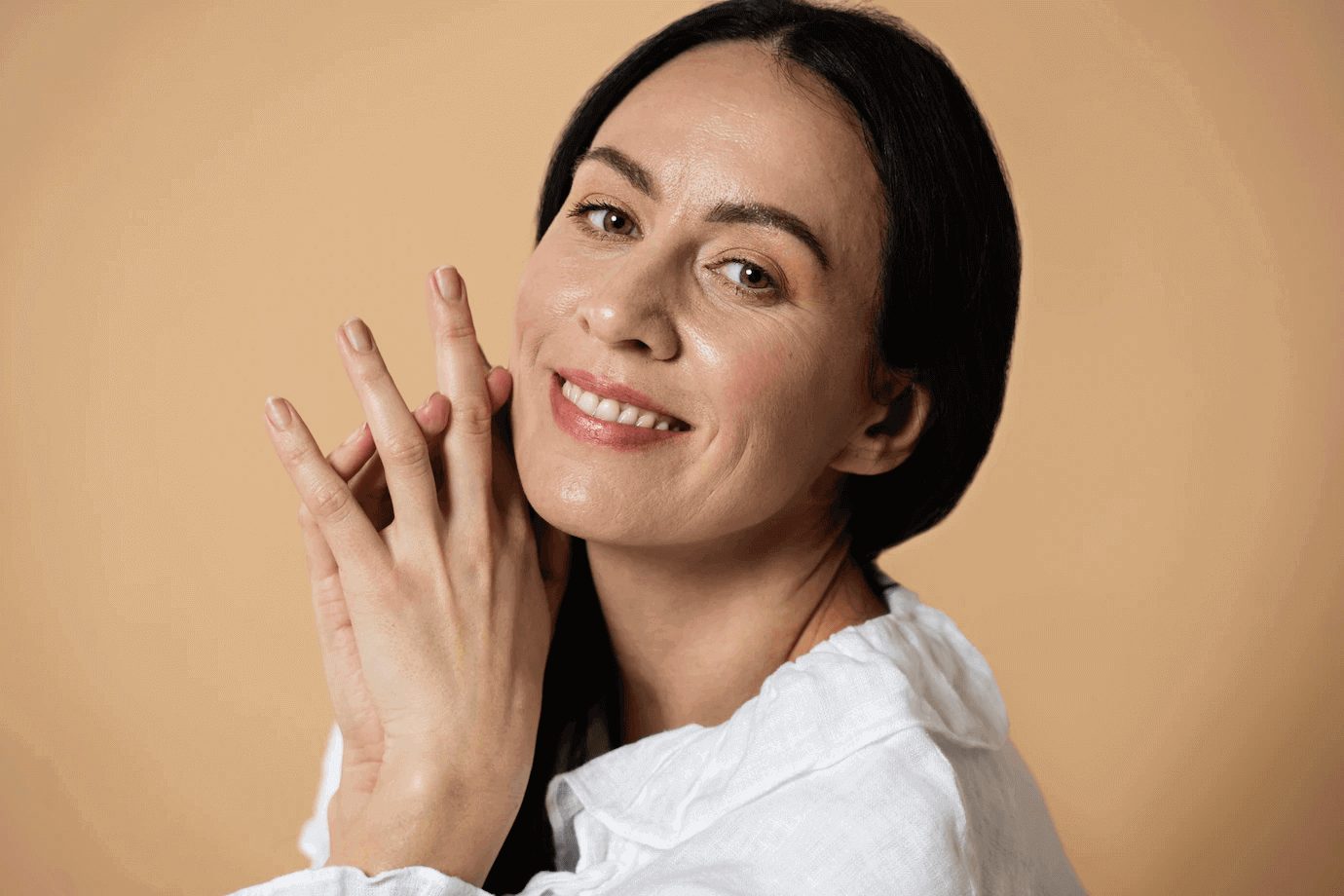 It is an elegant headshot pose. Place the fingers of one hand on the palm of the other and tilt the chin. This pose can help you look charming and it's a good model headshots pose. It's good for capturing the attention of others.
8. Frame the Face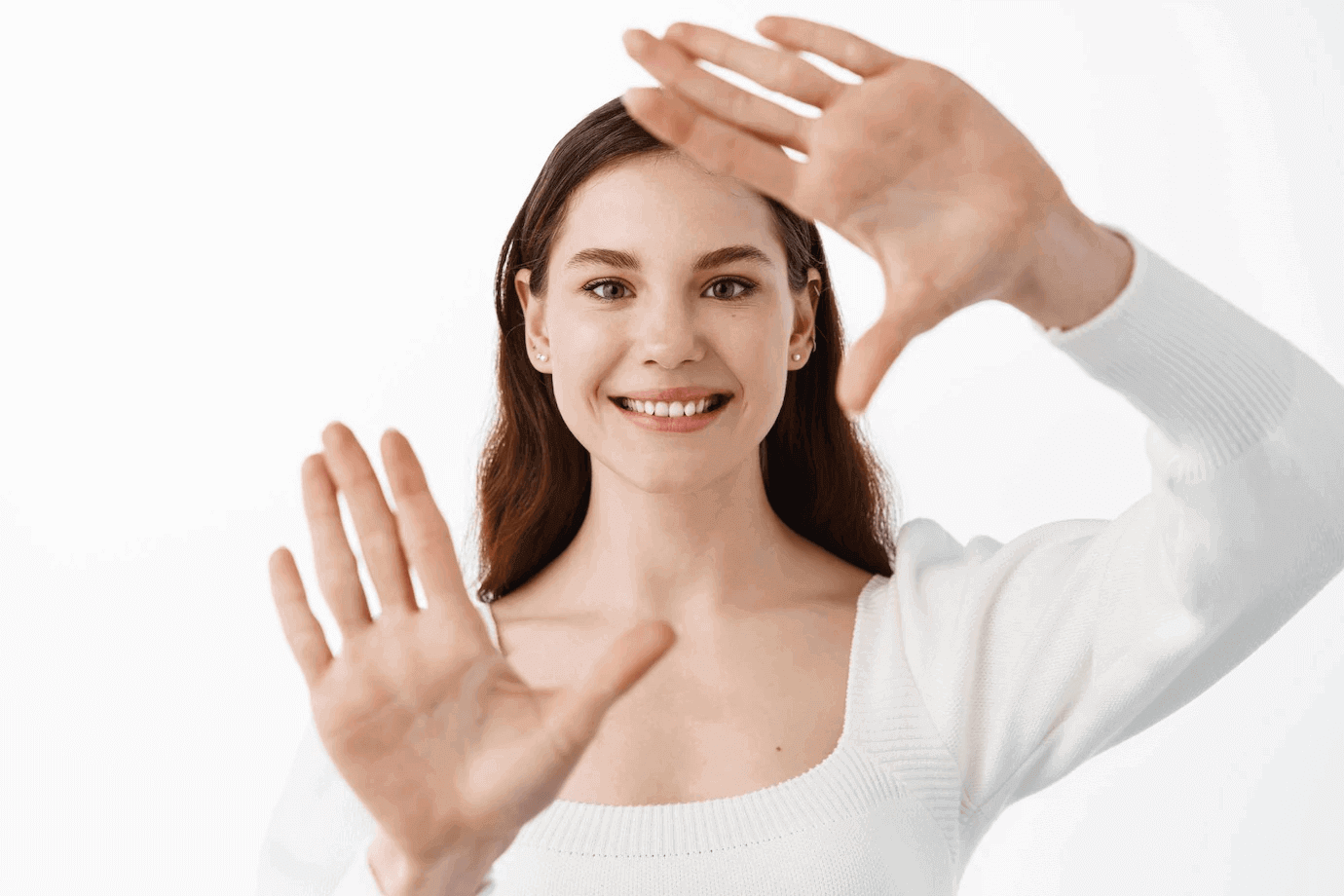 This is a creative headshot pose.Put both hands near the camera, forming a frame for the face. And this pose can generate a sense of symmetry, and is a brilliant headshot pose for women to reveal their facial beauty.
9. Slightly Raise Your Hands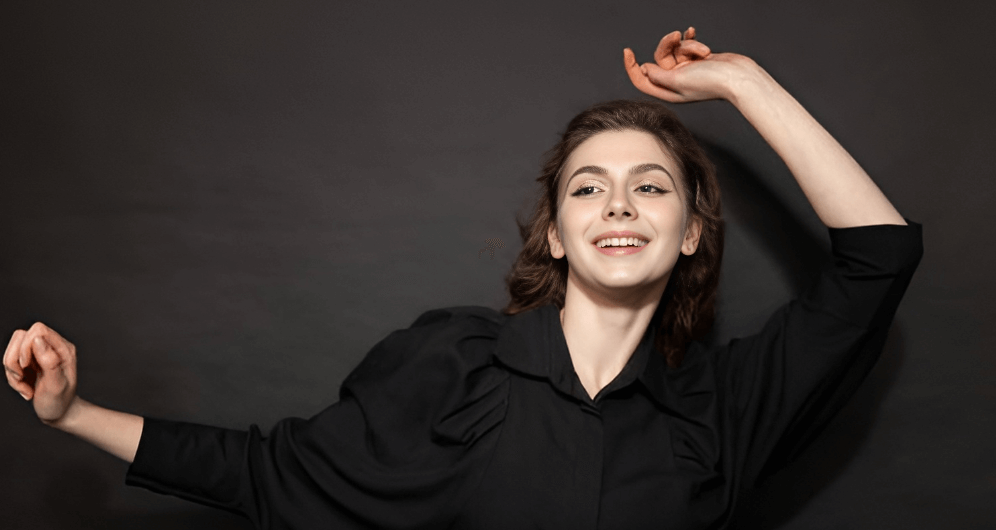 When people stand still, their hands are often pressed to both sides. But this will make them look embarrassed, and not leave a good impression on others, especially on business occasions. But slightly raising your left or right hand and touching your head can let you look natural.
10. Sit down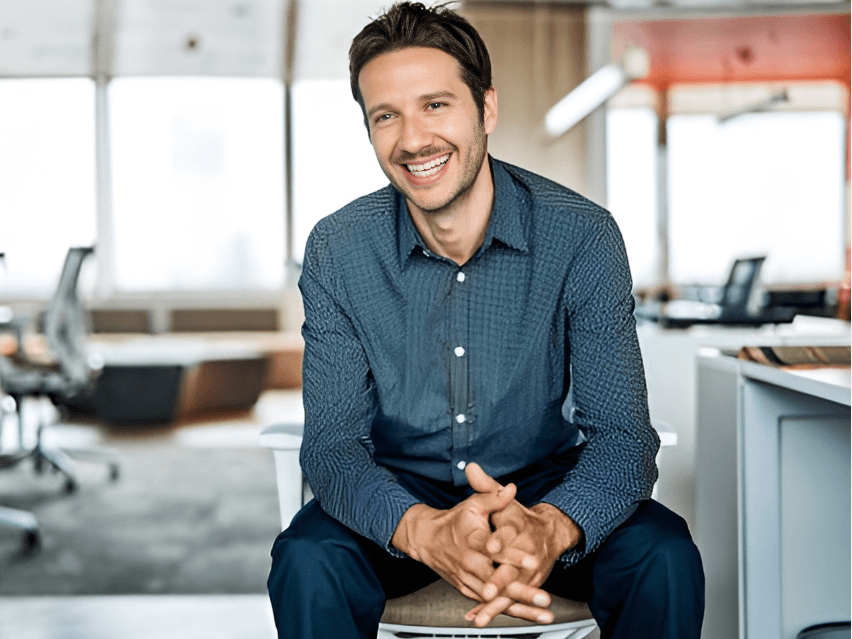 It's a kind of office headshots. This pose can show your confidence and openness. Sit sideways and rest your elbows on the knees. This pose can help you find your best angle if the pictures are shot side-on. It is a good example of model, actor, and male and female corporate headshot poses.
11. keep Head Forward, Chin Down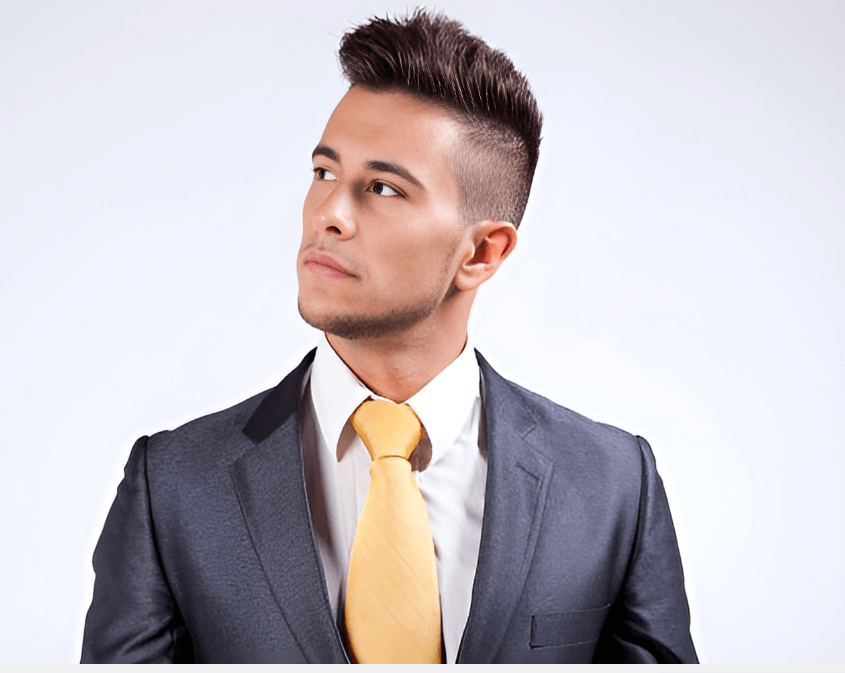 A perfect jawline is a crucial factor for professional headshots. It can highlight the overall shape of the model's face. Push your head forward with your chin down. And the jawline will be lengthened and the bone structure will be better demonstrated. Thus this is a good face model headshot pose.
But mind that, the angles of chin should not be too high or too low. If you keep the chin too high, it will show others that you are arrogant and impolite.
By contrast, keeping the chin too low is easy to reveal your double chin, apparently, this is not a decent pose. So you should: lower your chin slightly down, while moving your face straight forward a bit.
12. Stand Still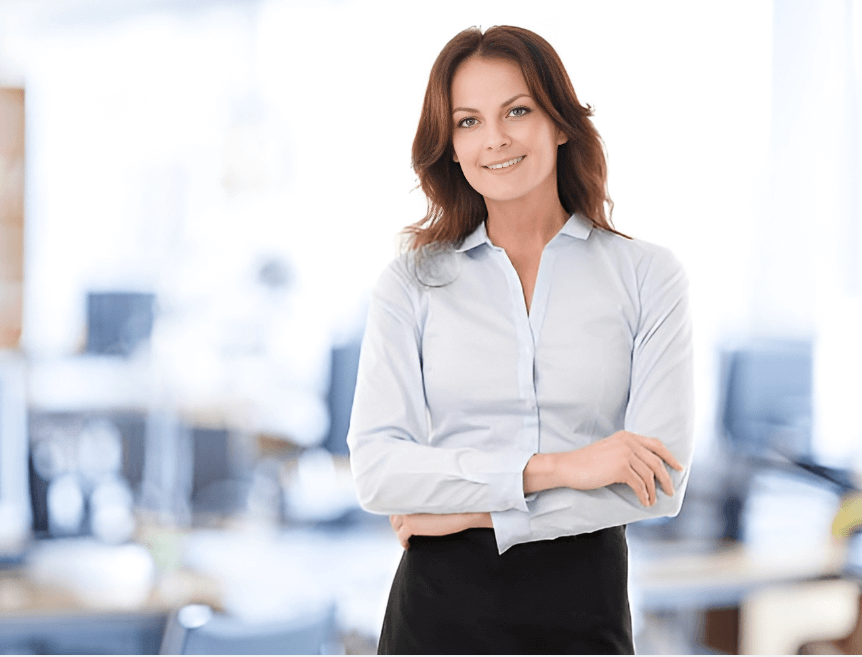 This is also a common pose in business headshots. Standing still is a kind of static beauty, and it expresses a full mental state. It is a both male and female professional headshots pose since they can use this pose to show others that they are full of energy and reliable to cooperate with.
But mind that, coordinate your whole body when you make this pose. Because, when you stand still, your body tends to be stiff. So try to stand in a way that feels natural and comfortable to you.
1. Eyes Are the Key
Eyes are the most crucial element for headshot poses. Spiritual eyes can directly tell a story to your audience. Use your eyes to convey who you are and what emotions you intend to express in your headshots.
But mind that unconscious eye contact is the key to make the best headshot poses. Close your eyes until the photographer counts to three, for this can help your eyes be fresh and alert.
2. With the Environment and Props
This means you can choose professional headshot background or use props relevant to your profession. For example, artists, creative designers, and thoughtful leaders can use glasses to show their thoughtfulness and wisdom.
And an author can use the bookshelf as his background, showing that he is well-learned. The proper and authentic environment and props in headshots can help others recognize our identities.
3. Be Aware of the Angles
The right angle can highlight your best facial features. Everyone has their flattering angles. Don't copy others, try various angles and find out the best angle for a professional headshot pose.
4. Mindful of Your Outfits, Makeup, and Hair
What to wear for professional headshots is also important. The outfit styles may vary a lot. For business headshots, a black or white suit is appropriate. Because these two colors can show a sense of dignity and professionalism.
However, for a social media headshot, daily clothes are just okay.
Besides, both makeup and hair are essential for the overall look of your headshots. They should be natural and close to your real appearance, and highlight your face shape and beautify your facial features.
5. Clean Your Face
This tip is particularly for improving male professional headshot poses. Pay attention to your facial hair, and you should: First, shave every day. Second, don't ignore nose hair, ear hair, or untrimmed eyebrows. Since making your entire face clean can leave a good first impression on others.
6. Practice A lot
Practice makes perfect. Practicing your poses can help you see how you look from different angles and ensure that your facial expressions are decent.
Generate Professional Headshots With AI