Fotor's AI art generator allows everyone to make stunning art easily and quickly with the help of artificial intelligence, like anime characters, AI avatars, AI logos, AI backrgounds, and 3D portraits. Just type your words for your wanted artwork as detailed as possible, and Fotor's AI design generator will make it come true within a few seconds.
After entering the prompts in the generating box, you can change the default sets on the right dashboard, where you can change the style, number and ratio of the AI generated artwork as needed. There are many styles for you to choose from, including Japanese anime, 3D, photography, oil painting, and much more.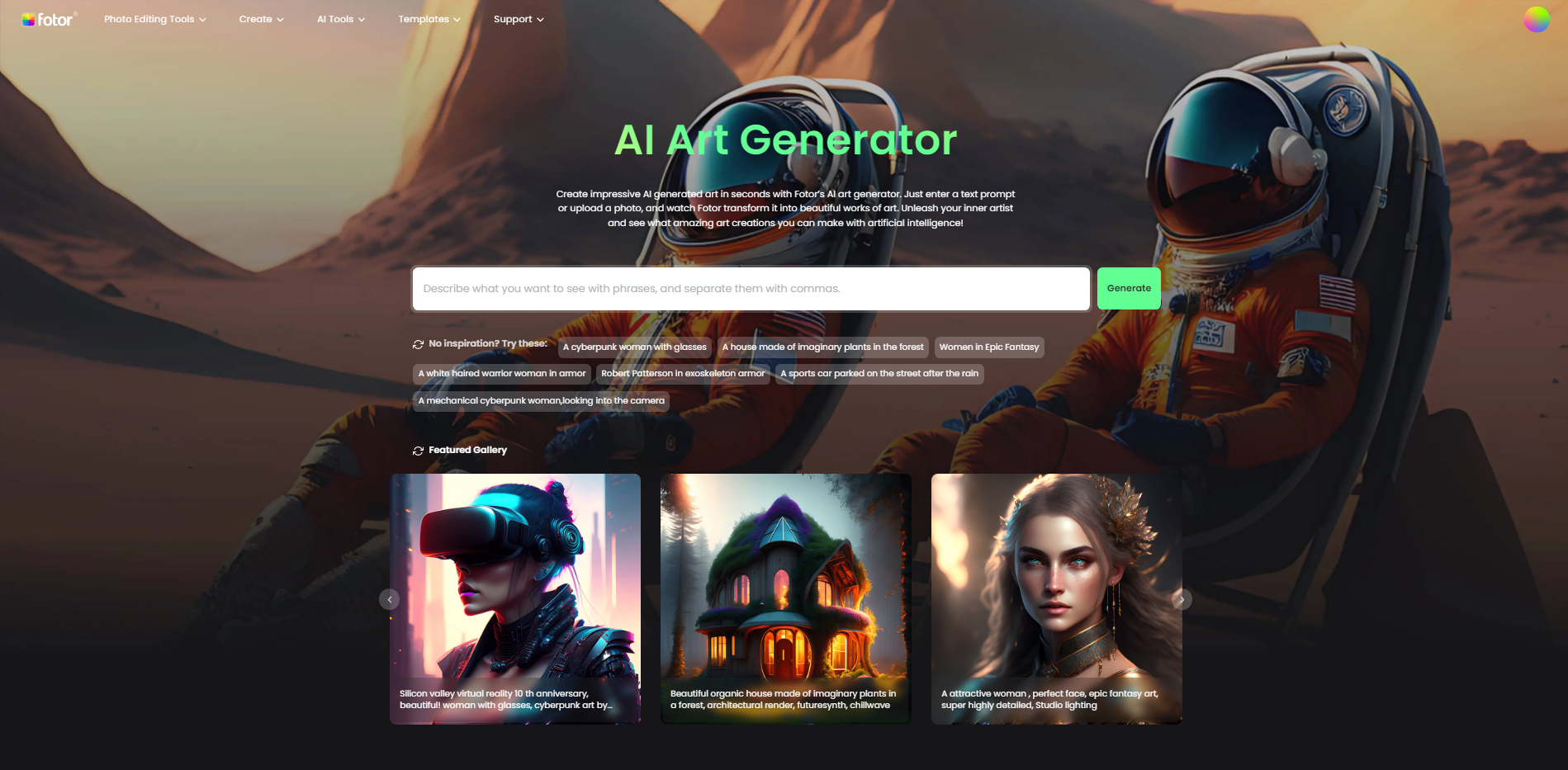 Key Features of Fotor:
Two generation mode: text-to-image and photo-to-image
Various AI effects to choose from
A variety of AI design assets
Rich AI design templates and materials
Various image formats supported
Unlimited download credits
2. Design AI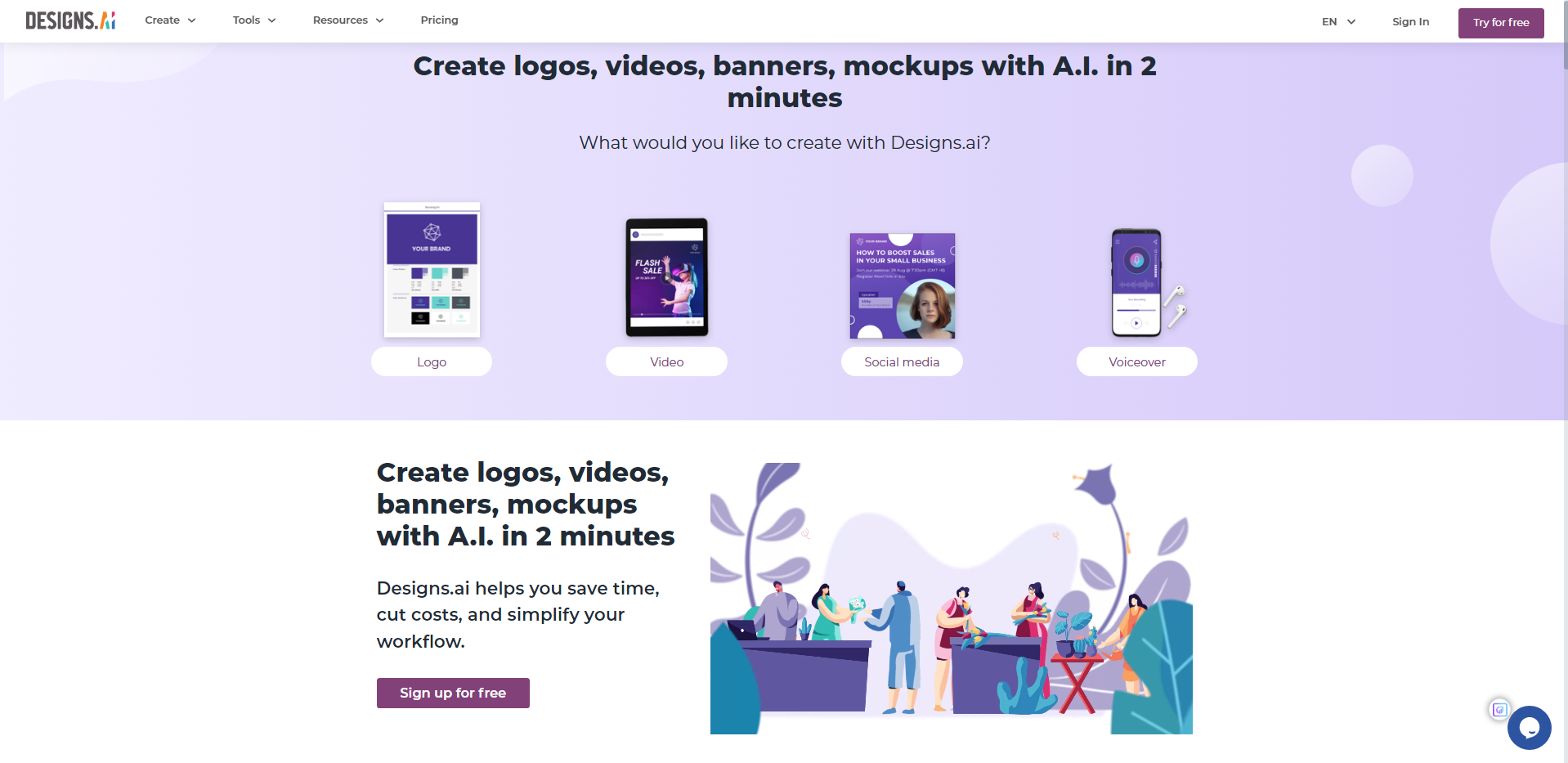 Design AI is a graphic design platform where everyone can create logos, videos, banners, and mockups with its AI design tools in 2 minutes. There are several main features you will need to make a design within Design AI.
In its AI logo generator, you can have a unique brand logo in a few clicks. Unlike other logo makers online, Design AI will ask you to finish a questionnaire to know your preference. Based on your choices, its AI design tool will process your wanted design variations from its pre-set templates.
Still, it's also an AI design tool for videos. You can turn your stories into videos by texting the words, and Design AI's text-to-video maker will make transform them into videos in a few seconds. And you can edit it with the design materials. It supports multiple languages.
Key Features of Design AI:
SVG vector image format supported
AI color matcher
Stunning font pair combinations
Collections of social media marketing calendars
3. Khroma: The AI Color Tool for Designers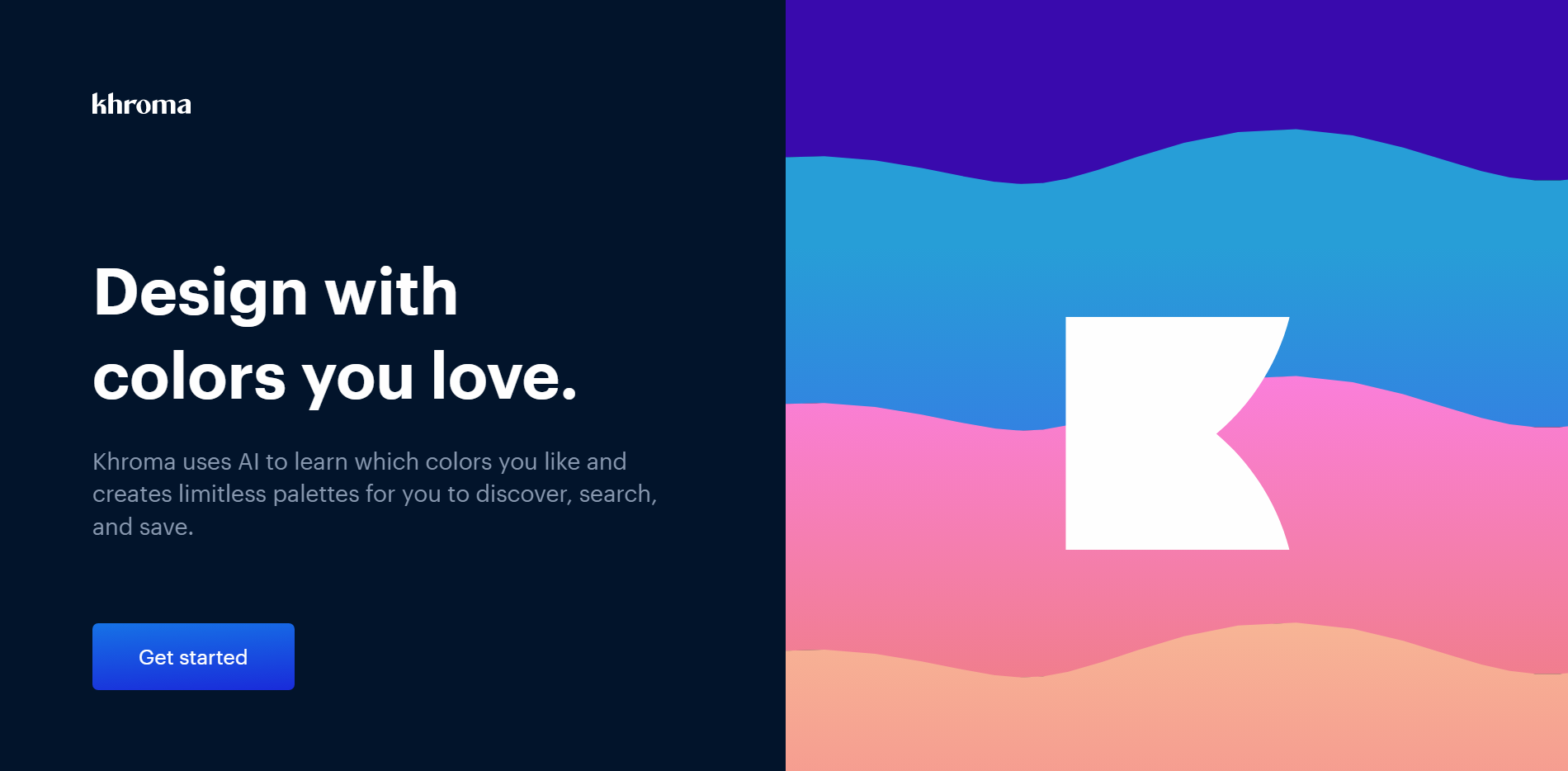 For any designer, color matters a lot to create an amazing work because color stands for what he or she conveys in the design. Thus, it's important to have nice color tools for web designers. You can't miss Khroma, which learns your color preference and create your own color palette.
Created by George Hastings, Khroma, where you can browse your wanted color combinations, generates AI-based unlimited color combinations based on your selections.
To use Khroma, you will be asked to pick up 50 colors you prefer, which is a pre-condition to train its AI to generate a personalized color palette for you. There are thousands of colors presented on the screen, but you can find and choose your wanted color by changing the way that colors present.
Key Features of Khroma:
Personalized algorithm to create a color palette
Infinite color combinations
Detailed color information
4. Uizard: AI Design Automation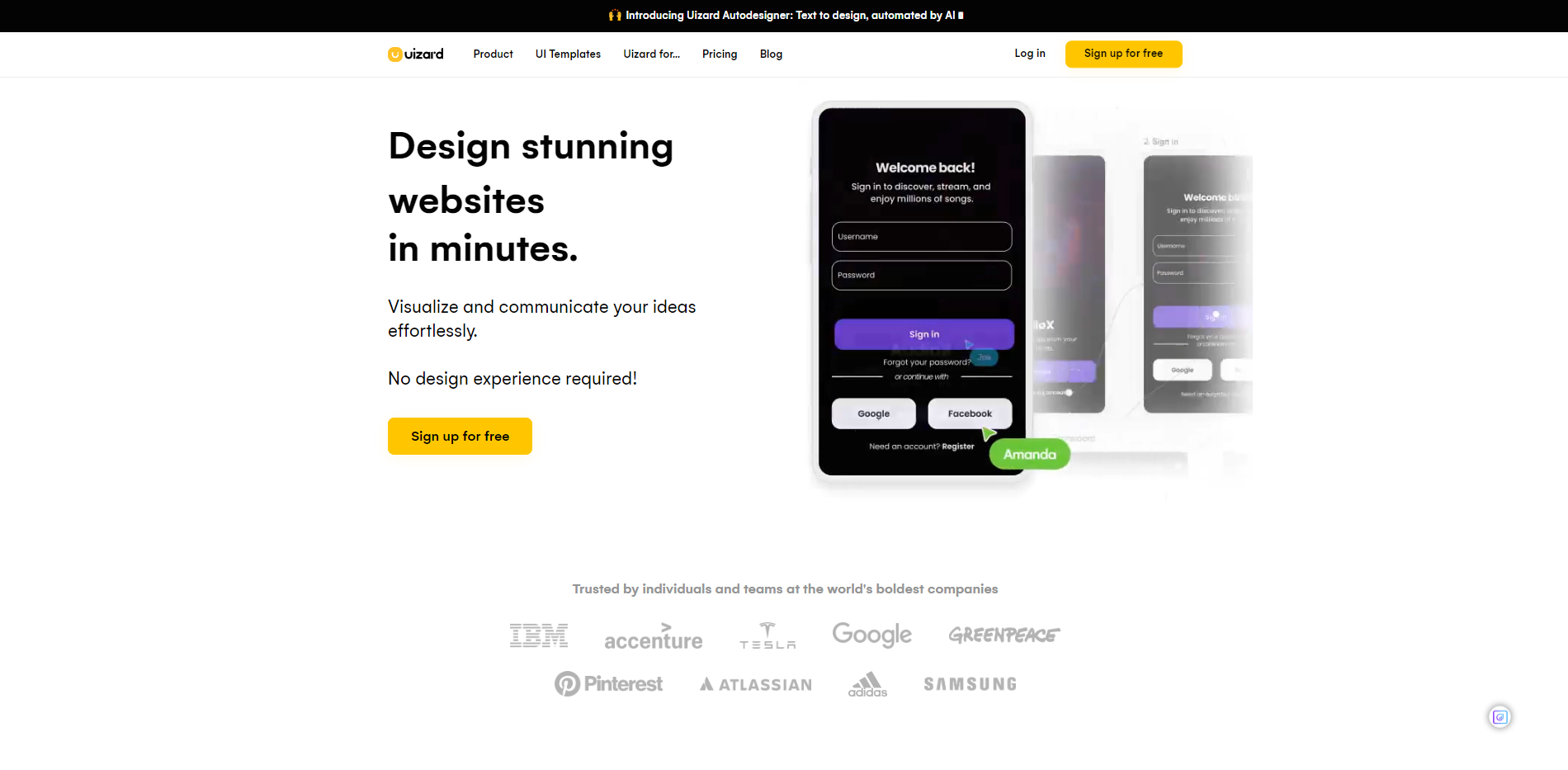 Uizard is also an online design brand with AI design tools, but it is for mobile apps, web apps, websites, and UI design rather than graphic design. In a few minutes, you can create stunning designs with powerful AI tools and templates.
In Uizard, you don't have to be a professional designer because its AI will process your scripts into a good design within a minute as long as you have formed a unique design idea. Besides recognizing manuscripts, Uizard also turns the uploaded screenshots into editable designs within seconds, which means you can get inspired by famous designs and learn from them.
With the editable designs transformed by Uizard, you can unleash your creativity with its AI design tools to make your own website, app, and UI design easily. You can change the style, typography, color theme, and much more.
Key Features of Uizard:
AI design tools for website wireframes, mobile apps, web apps, websites, and UIs
Turn screenshots into editable design templates
A variety of pre-set design templates are available
5. AutoDraw: Fast Drawing for Everyone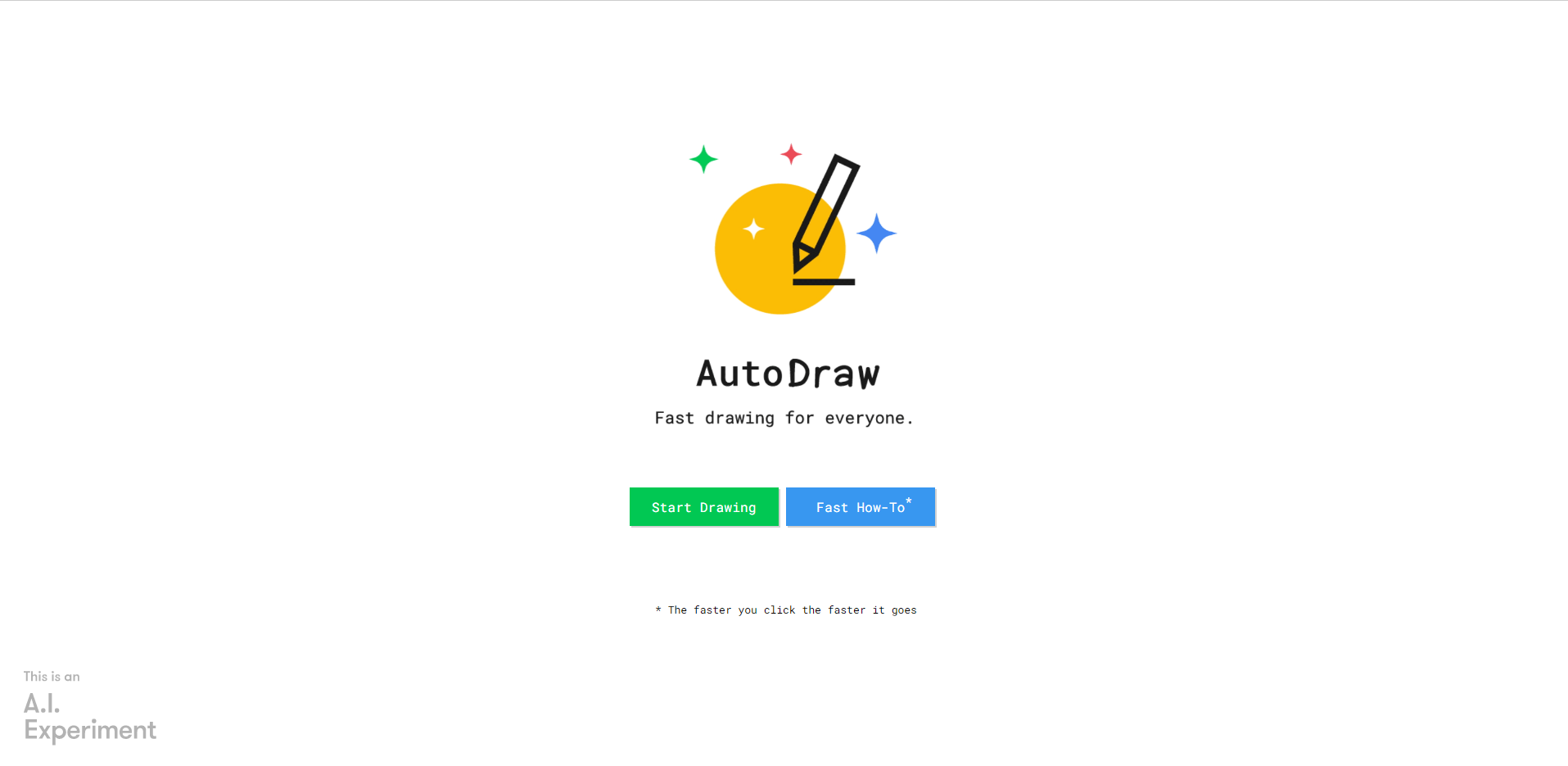 As its name suggests, AutoDraw is a drawing and design platform supported by artificial intelligence. In AutoDraw, you don't have to be trained to draw or master drawing skills because its AI design tools will process your work.
To begin with, there are two modes to draw your design: auto-draw and draw. For people who are not good at drawing, we recommend you use the auto-draw mode to sketch a basic shape and its AI design tool will recognize your drawing intention and present what you may want for you to choose.
With its color fill tool, the whole process of drawing and designing becomes easy because you won't worry about the effect of filling color.
Key Features of AutoDraw:
Turn scripts into designs in seconds
Auto color fill tool supported
AI-based suggestion section
Conclusion
In this blog, we have shared the top 5 AI design tools to simplify the way you create artwork and promote design efficiency. You can use Fotor and Design AI to finish your graphic design because they offer lots of logos, posters, banners, and other templates for you.
Still, Khroma should be your choice to enrich your design materials for its AI-generated color palettes based on your color preference. Uizard is best for a website, app, and wireframe design, and AutoDraw is for people who have little drawing skills to create designs. You can choose from all these 5 recommended AI design tools according to your own needs.