Funny Halloween is around the corner for this year, you need to get active to prepare for your Halloween costume. If you happen to be pregnant at this time, that must be a precious chance to deck your bump into a pregnant Halloween costume.
But choosing a comfortable and suitable for a pregnant woman is not easy. We need to consider safety but not lose the funny feeling of it. If you have been struggling with pregnant Halloween costume ideas, this blog will show you 20 ideas about pregnant Halloween costumes combining safety and interest. Keep reading to get more inspiration!
Cute Pregnant Halloween Costumes
Imagine that many pregnant women are walking with the big bump, maybe they can be decorated with something cute.
It is not easy for pregnant women to wear too-tight costumes. Maybe the Loose, baggy clothes are suitable and comfortable for them to stretch their bodies. Many mama will expose their bump from clothing, so it is a good way to ask your husband to paint some cute patterns on your bump. The cute patterns are presented to the crowd when the bump is out.
Young Ma Pregnant Halloween Costume: Pink Beauty
Try to use pink color to decorate your Halloween costume. spaghetti strap skirts are very comfortable for pregnant to wear. You don't have any worry about this pink costume. Just a pink hair decoration and a pink skirt will make you a pink beauty. But I don't recommend high-heeled shoes; a pair of flat shoes is a better choice.
Funny Pregnancy Costumes: Princess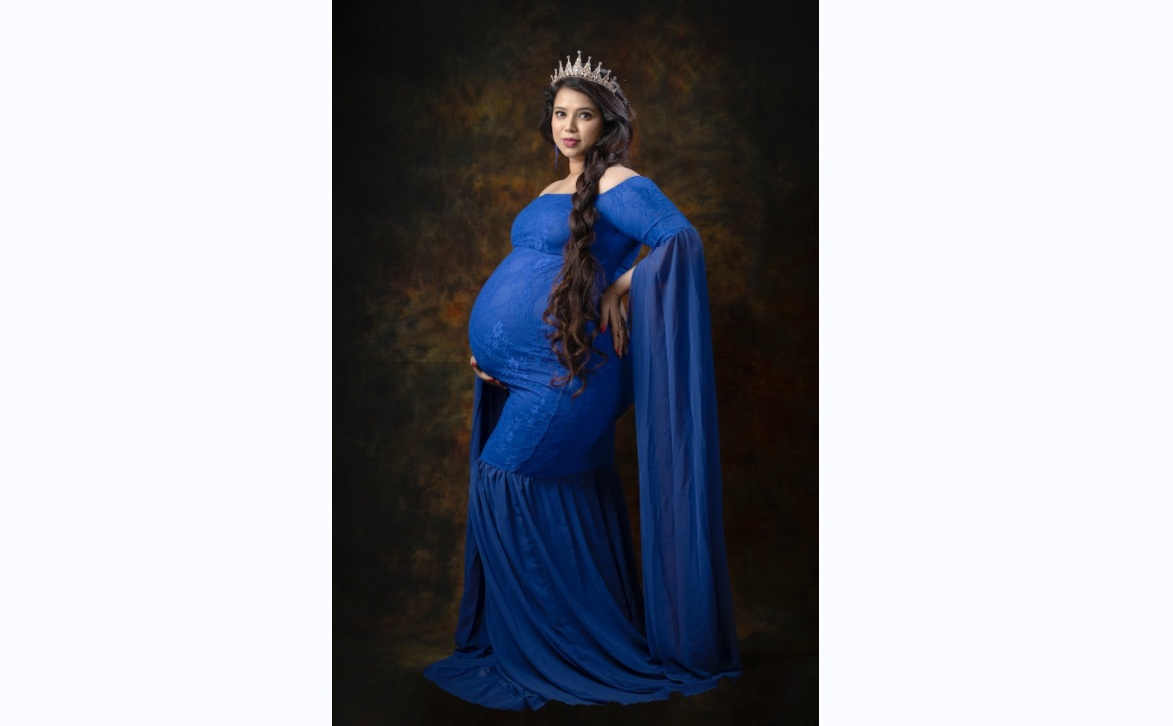 Choose a long and comfy dress and wear a dazzling crown with your long hair tied in a twist. This is a super easy Halloween costume for pregnant women. This kind of costume will make you look elegant and intelligent. When you deck yourself like this, you probably will be regarded as a princess from the castle at Halloween.
Creative Pregnancy Couple Halloween Costume: Angel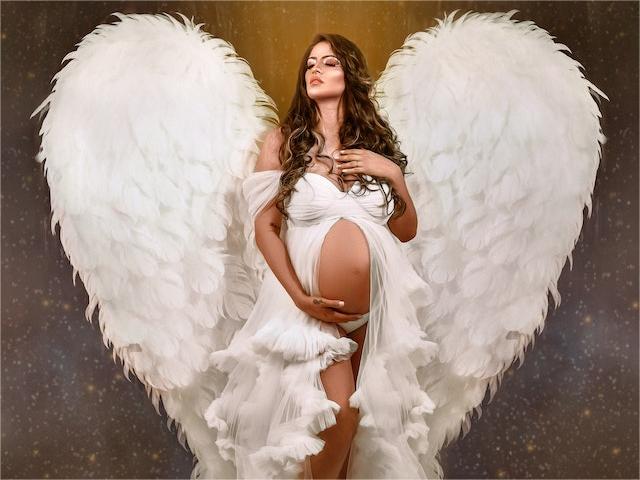 Look at this beautiful pregnant woman with this white dress and angel wings. It is like the pregnant Muse, isn't it? wearing this pregnant costume, you will be the star among all people. If the wings are too heavy, just put them down and add a virtual angel wing to photos, which will make pregnant women feel at ease.
Sexy Pregnant Costumes: Rihanna Dress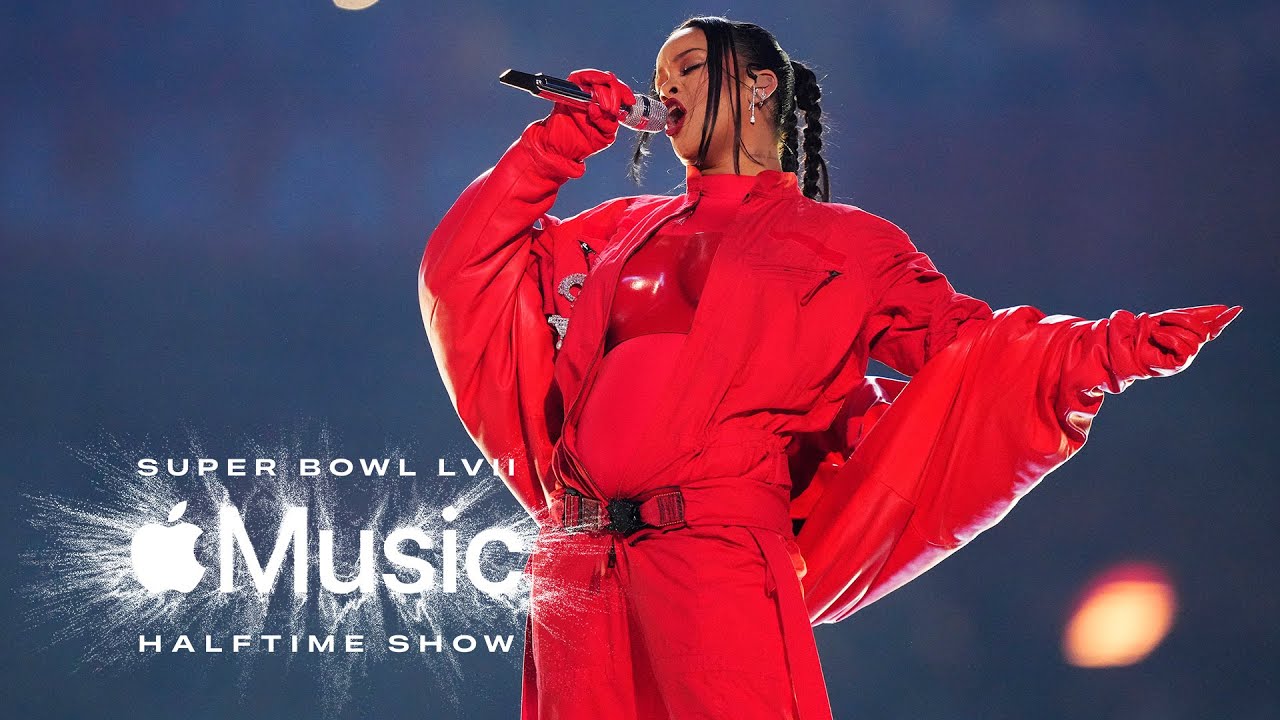 Remember Rihanna's pregnant costume at the Super Bowl halftime show? That is a super amazing stage and Rihanna wears a full red costume and a black belt under the bump. She also deliberately zipped under her pregnant belly to highlight her bump. If you are a fan of Rihanna, you can go and try it.

Easy Pregnancy Costumes: Nun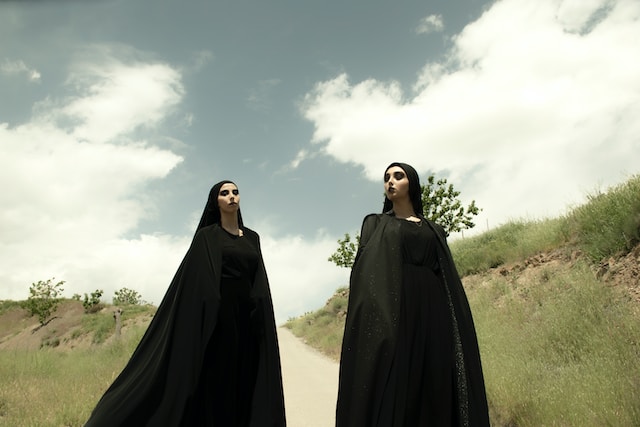 The nun's robe is fit for a pregnant woman. This must be the best pregnant Halloween costume. You can find these robes are long and loose, pregnant women can wear them in a comfy way. Super flexible cloth and easy for women to move are the great advantages of the robe.
Pregnant family Halloween costumes: Elf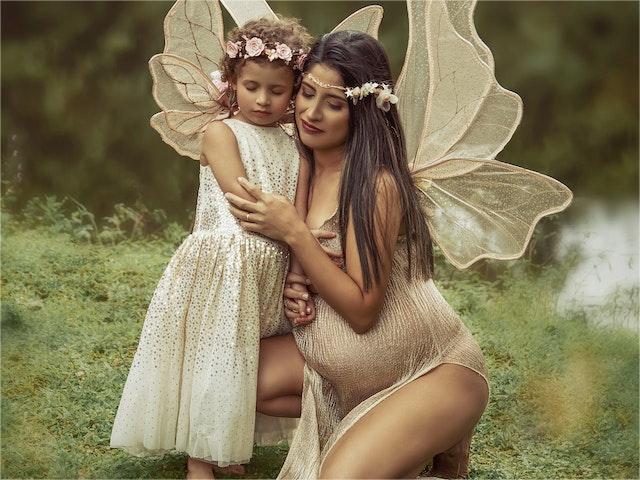 Dressing like a fairy elf with your family. This elf costume will make the bump a peri. And the costume is super light and flexible and the elf wing is also made of plastic. This Halloween costume will not burden pregnant women and is comfy for pregnant women to stretch their bodies.
Scary Pregnant Halloween Costumes: Zombie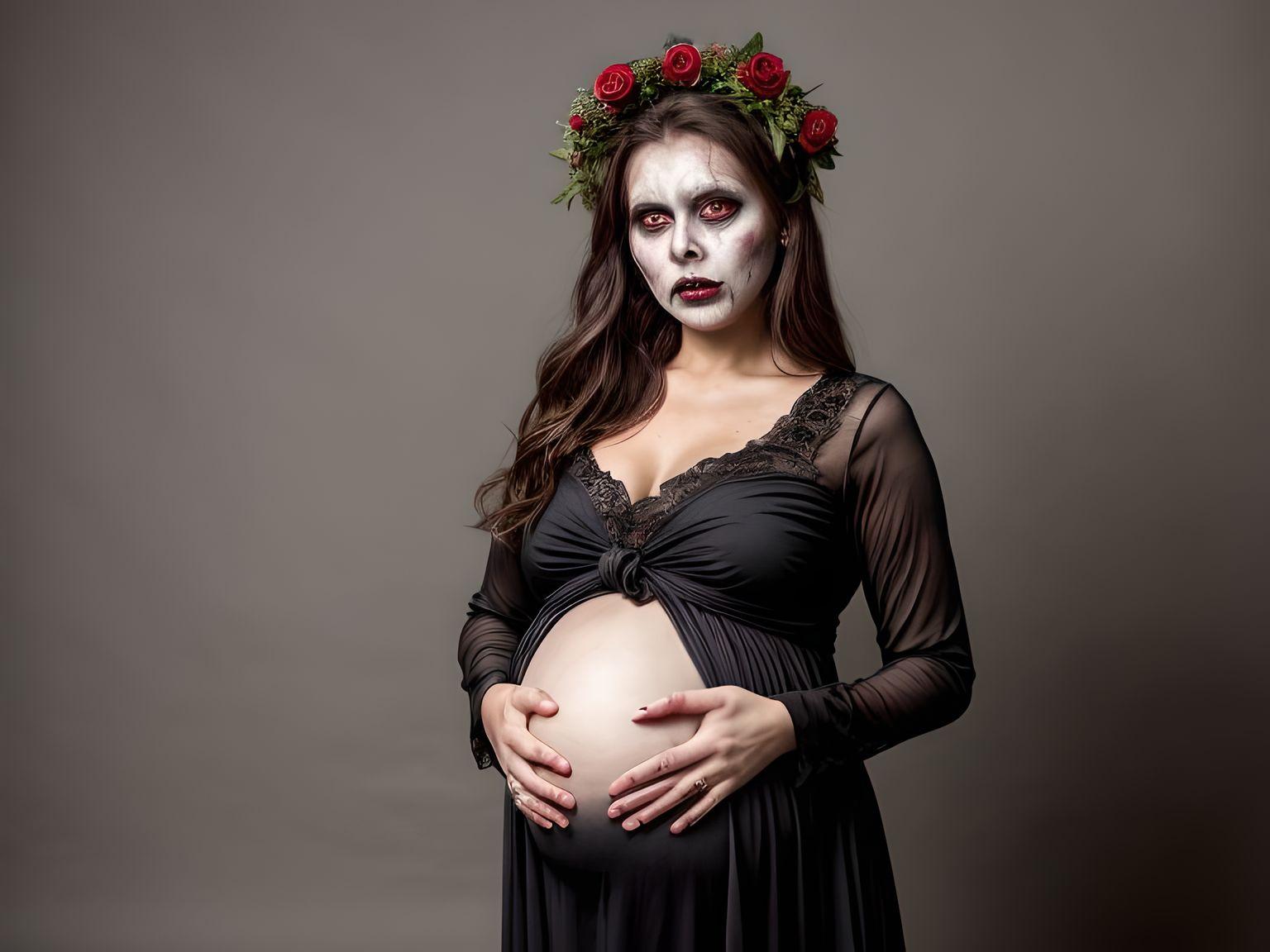 If you still want to play a trick on your friends, try this zombie makeup with the pregnant costume. And you will look like a total ghost mom for sure. You just need to paint your face white and deepen your eye shadow in black. with a red eye contact lens, you will definitely freak people out. And this costume is like black pajamas, so it is very soft and comfy.
More Pregnant Halloween costume ideas for you
Here are more Halloween pregnancy costume ideas for you.
Mummy Costume
Use white baggage to cover your body, you can add some interesting paints on the bump if you want, such as skeleton, bleeding blood, etc.
Disney Princess
There are more than 10 princesses nowadays in Disney. If you like one of the princesses, just copy their costume and makeup.
Pumpkin Theme Costume
Pumpkin is one of the symbols of Halloween, try to get a pumpkin t-shirt to join in this Halloween party.
Do It Yourself Pregnant Halloween Costume
Try to make yourself a new pregnant dress for Halloween, you are free to add any favorite elements to your dress. Just choose the soft and light cloth to lighten your burden.
Coco Theme Costume
Skeleton styles are famous in Coco. You can wear an all-black dress with white skeleton patterns.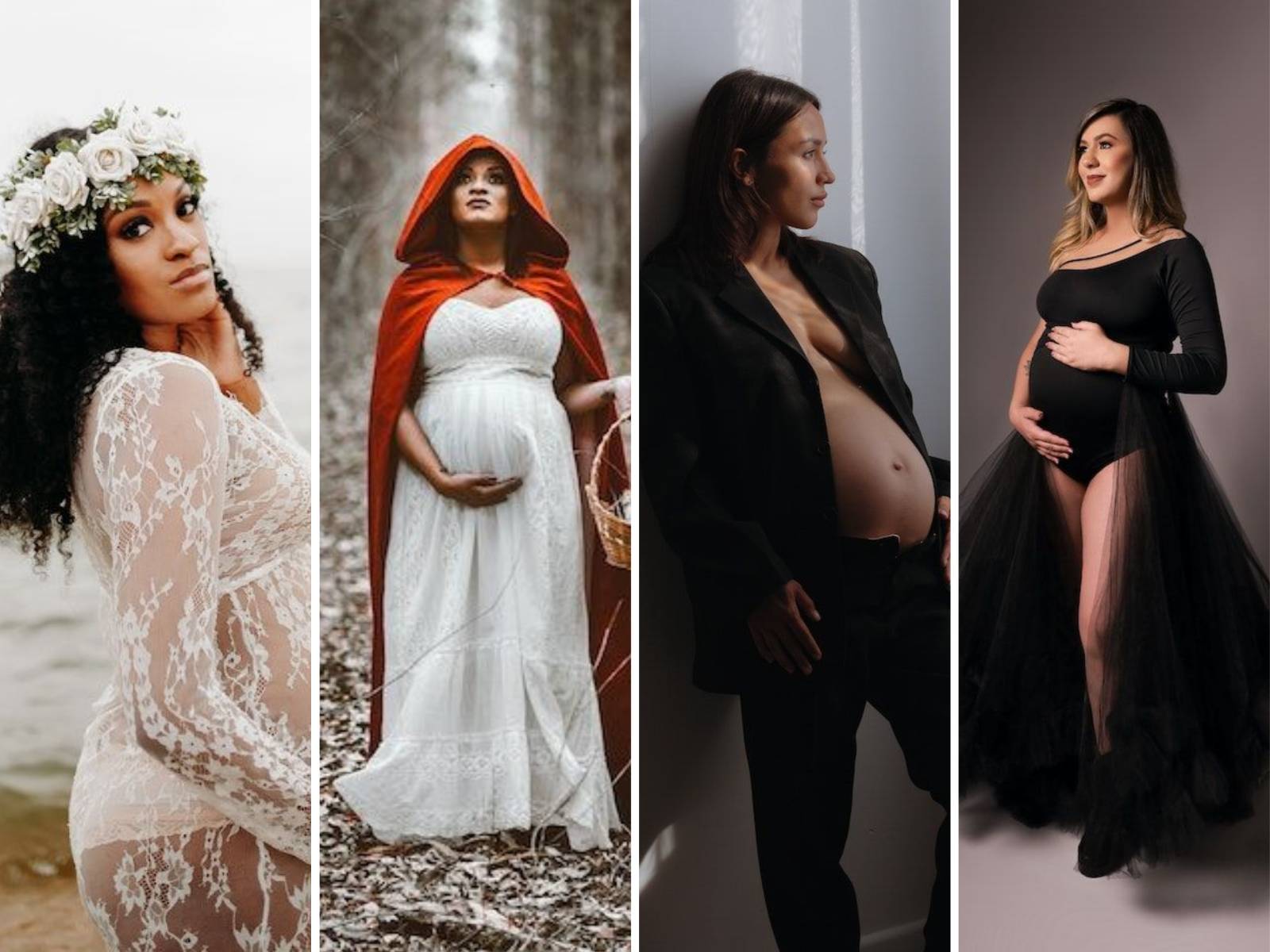 Super Large Pearl Costume
Dress yourself as a clam and open your clamshell to show your big pearl bump. It is an innovative costume but be careful for the baby.
Bird Nest Costume
Try to make a nest around your waist, and paint your bump into a white egg look. If needed, you can make up like a bird on your face to make the whole costume funnier.
Basketball Costume
Paint your belly into a realistic basketball and wear a normal sports shirt. When you walk around, just expose your bump out and put your hands on it. this will make it super real that you are hand with basketball.
Pokémon Costume
If you are a crazy fan of Pokémon, you can try on this pregnancy belly costume at Halloween. It is super easy for only a Pokémon to paint on the bump and you can wear any clothes that show your belly.
Wicked Witch Costume
Witch theme costumes are popular every year on Halloween. As a pregnant woman, maybe a long black robe and a witch hat are enough for you. You can wear your comfortable black clothes under the robe with a nice witch face makeup. And a little makeup is acceptable if you need it.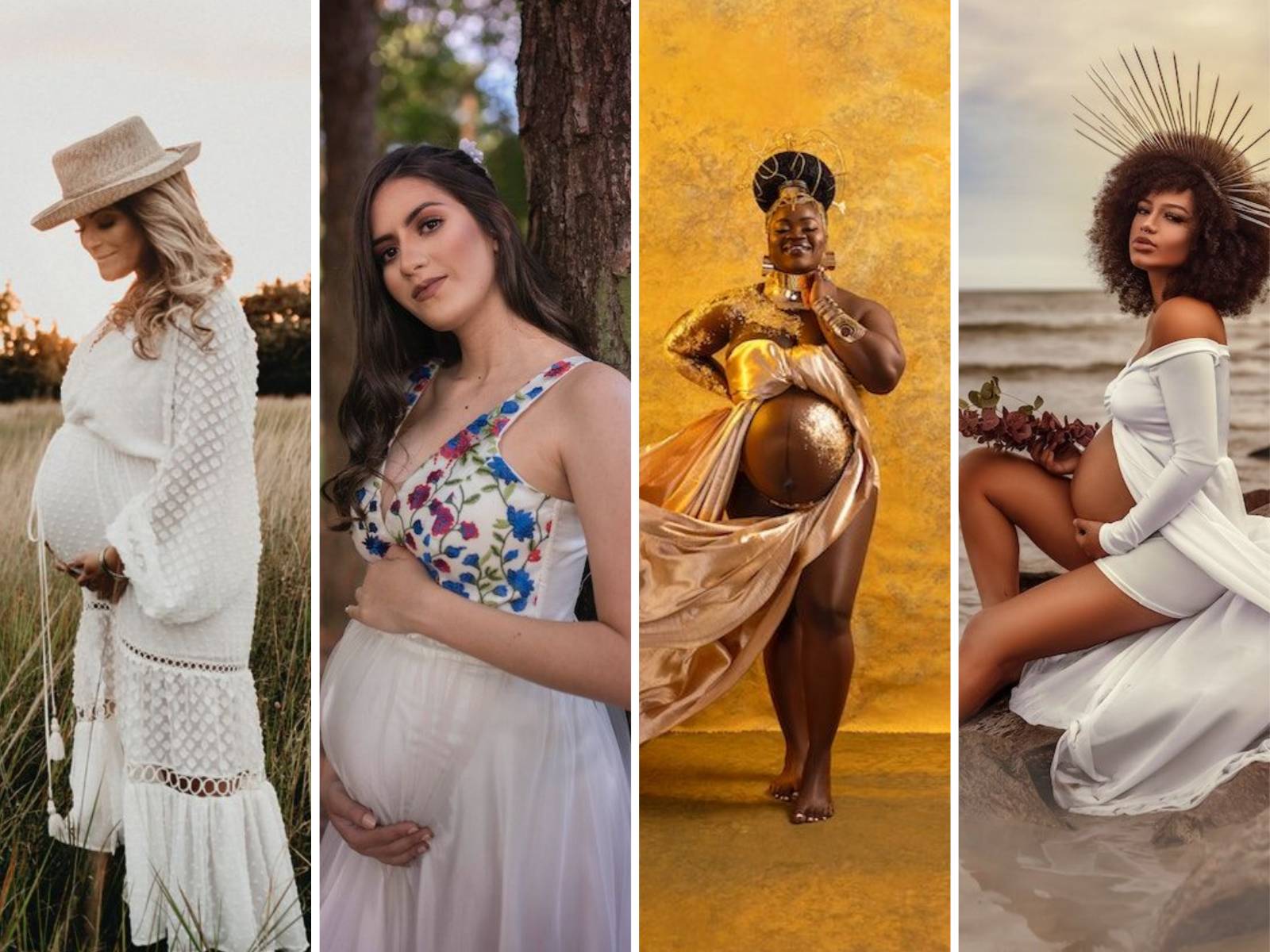 Superhero Costume
To be simple, you just need to prepare a superhero cape and a mask. You can choose a simple color cloth to wear. This is an easy Halloween costume for pregnant women.
Vampire Costume
Open your bloody mouth and leak out your sharp teeth. Try on vampire makeup and a dark long robe to be an evil vampiress.
Costume of Famous Pregnant Characters
Beyoncé, Rihanna and more famous women who are pregnant wear shining costumes for the stage. Maybe you can imitate them for a try.
Try on Stunning Pregnant Halloween Costumes with Fotor AI
If you find it hard to decide which costume to wear, you need to try Fotor AI costume generator.
Fotor AI costume generator will provide the best pregnant Halloween costumes in a virtual way, which gives you a convenient chance to try on all kinds of pregnant Halloween costumes.