As a shop owner online or traveling lover, you must want to take professional photos for promotion and selling within different settings, right? But it's hard for you to find a proper setting for your photo photography and changing places is time- and money-consuming. And it's expensive to take photos in different sceneries.
To know how to use a green screen for photos would handle all these problems. Because green screen doesn't match natural skin, tone or hair color of any kind. You could easily remove it and change the background you want without grabbing the objects in foreground. This would make your editing process much easier.
Let's know how to use a green screen for photos in detail!
Steps on How to Use a Green Screen for Photos
To master how to use a green screen for photos, there are some steps and tips you should take into account.
Know What is Green Screen and What Type to Choose
For a professional-looking photography, you should know which type you should choose. But before that, you need to have an idea of what is a green screen and how does a green screen work. Then you would know how to choose the type accordingly.
Green screen which is also known as chroma key is a kind of backdrop for photography or video creation. And usually, it presents green screen color, hence it's often called green screen background. With green screen, you could apply green screen effects to place an image over another and put your image in front scenes like the Louvre or the Eiffel Tower or even on the lake of Venice for sharing.
As there are many versions of green screen available for you, to choose the most proper one is super important for your photos. For a good editing effect, the paper roll one would be a great choice for its smooth intensity determines the editing result.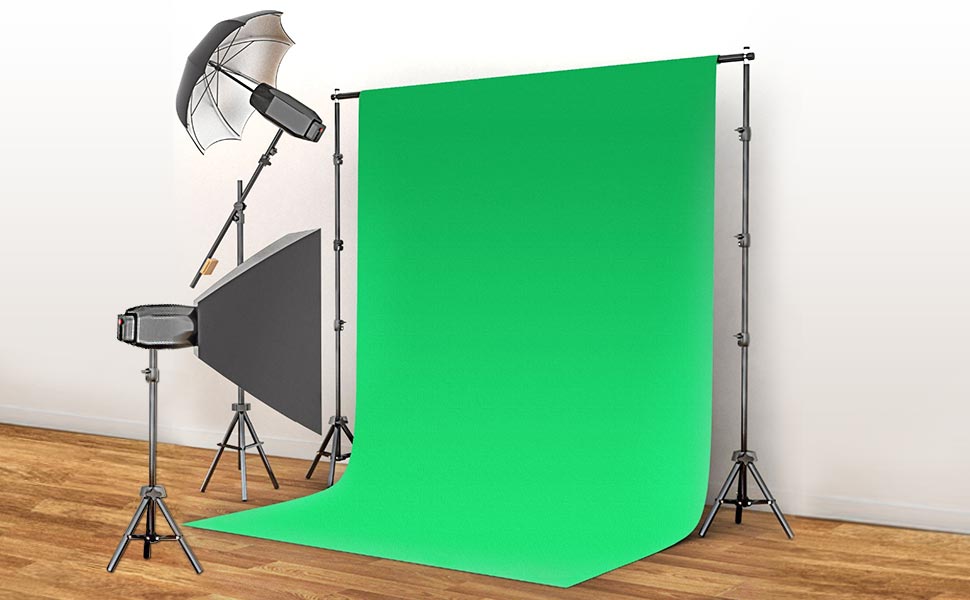 Grasp How to Use a Green Screen for Photos with the Right Location
After choosing the type, the selection of the right location for the green screen is another crucial factor you need to consider.
You should make sure the green screen backdrop is large enough to include your whole body with proper light, maybe around six to ten feet wide. When you put it under bright sunlight location, just take a diffuser with you.
Then you need to check out the green screen is tight without wrinkle. And just tape the green screen to the wall and the floor in case it should move around when you shot.
Understand the Way of Lighting a Green Screen
For the best effect of product photography, the green screen lighting is really pivotal.
You should make sure the soft light would spread evenly over the green screen background. To this end, you could resort to equipment like flash lighting or LED and use diffuser to make the light soft.
Then an exposure test should be conducted to check whether the light is spreading evenly across the background. To do this, you could apply flash lighting by pushing the remote trigger so that you are able to fire off the flashes. Then you just need to use the light meter to measure whether the light is spreading across the entire green screen.
When you apply studio lights as your accessory for lighting a green screen, here are some tips for you to follow.
Firstly, you should use three-point lighting including two side lights and a backlight. Then you need to set the side lights at a-degree angle from the green screen and set the backlight behind the subject and put it towards the green screen. This would help you lighten the screen in a more even way.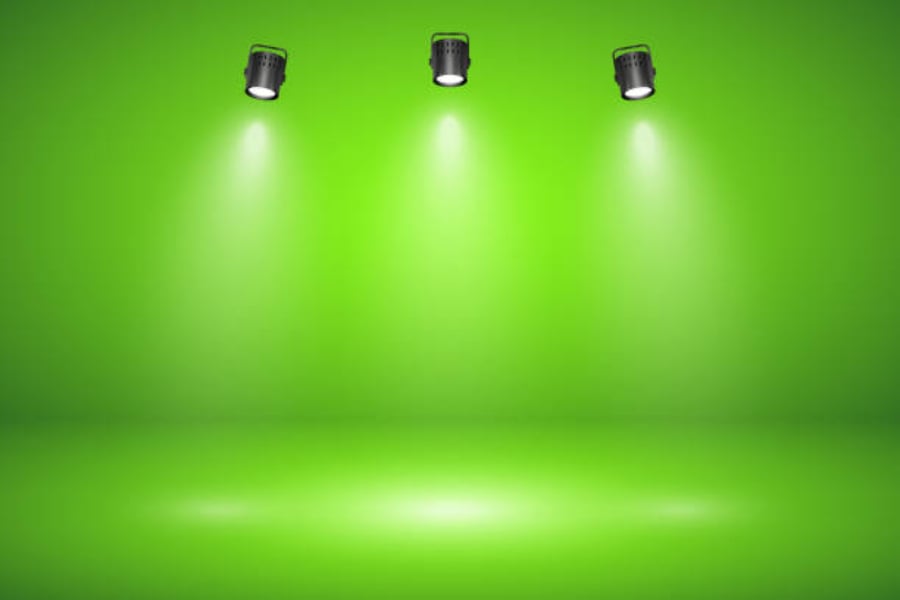 Master the Tips on How to Take Photos with a Green Screen
After settling down the material, location and lighting of the green screen background, it's time for you to know the tips of how to use a screen for photos shot in a stunning way.
Firstly, if you are shooting a model, please make sure the clothes worn will not reflect green light. And the color of dark light like black, brown or navy blue would be wonderful.
Shot the model with long dresses that could cover the feet would bring better effect with stunning green screen images.
Then you should pay attention to lighting and placing the model. The exposure of the model should be a little bit darker than the background. And then just set the model in front of the background lights and make sure the light intensity is suitable for the model by using a white brolly to product reflected light that is soft.
To prevent light reflection, a diffuser is super helpful. Besides, try to let the model wear less jewelries and accessories to prevent light reflection.
When the background light is more than half a stop brighter than your foreground light, the light reflected to the model would product overspill of light. So make sure the light setting properly is the key to master how to use a green for photos.
For proper exposure, you should adjust the location of the model and turn the light up and down to match the model.
When setting the exposure of f/8, the background is brighter than the foreground within half a stop brighter. This way would make correct exposure and avoid harsh light.
Try with different angles like 45 degree, birds-eye view and eye level and think out of box to try new angles and styles.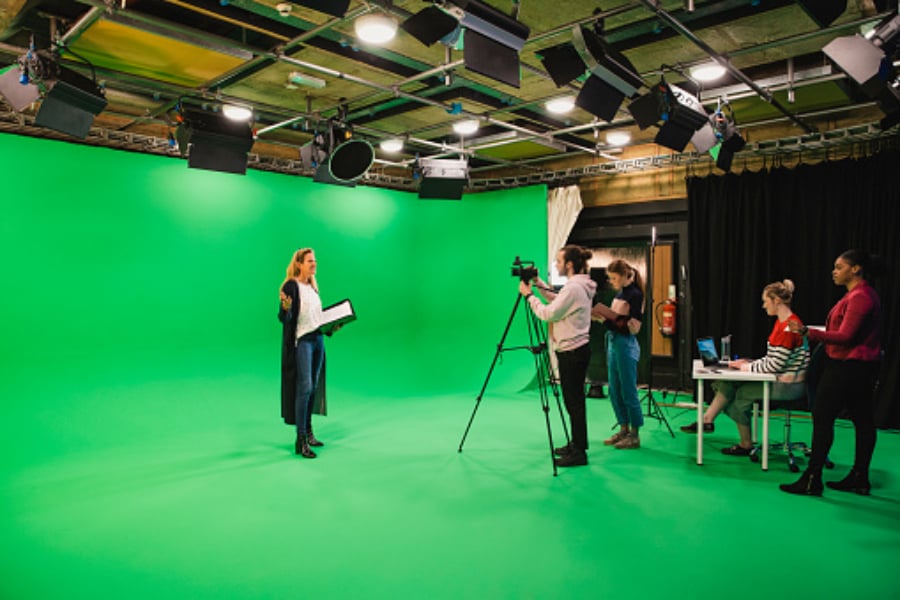 How to Edit Green Screen of Photo
After taking the high-quality photos with green screen backgrounds, you should take the most advantage of the green screen images by editing them as you imagine for sharing, promoting, selling or for fun. Fotor bears everything to help you handle the problem of how to edit green screen for free within seconds.
The Best Background Remover in Fotor would lend you the service of removing the green screen background with few clicks for free without losing the quality of the photo.
1. Merely dropping in the green screen images in the photo library
2. Wait for few seconds to get the background removed.
For different settings you wish to show for your clients or fans, Fotor's function of changing background could offer you various styles of backgrounds to make your photos more professional and eye-catching.
When the lighting of the photo still couldn't show the effect you want, Fotor's green screen editor will help you fine-tune the hue and adjust exposure properly.
What's more, to make your green screen images more stunning for selling, Fotor offers various free templates for you add to match the style you want.
In order to make the size of the green screen photo for your listing online, Fotor's photo resizer is available for you!