The concept of gender swap has undergone advancements with the integration of AI technology, and it has become more accessible than ever before with gender swap apps. These apps allowing people experience the thrill of transforming their gender virtually.
In this blog, we present you with a carefully curated list of the best face swap and gender swap apps for 2023. With these cutting-edge apps, you can embark on a journey of self-discovery, witness firsthand the power of AI technology, and gain insight into how you would look as the opposite gender.
So, let's dive into our list of the best gender swap apps and spark some fun.
Best Gender Swap Apps You Can't Miss
1. Snapchat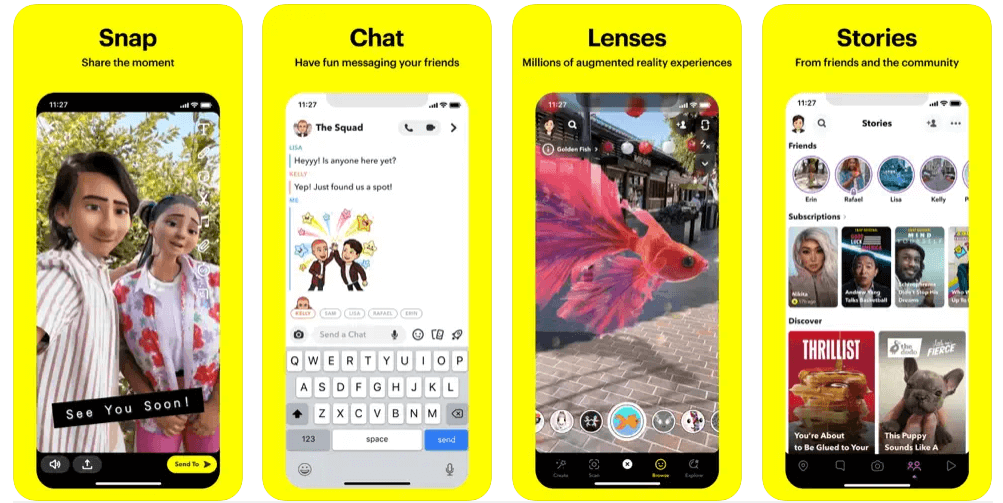 Available on: iPhone & Android
Snapchat's gender swap feature revolutionized the selfie game by offering users a captivating glimpse into their potential alternate gender. This innovative filter, introduced in 2019, instantly became a global sensation. By employing advanced facial recognition technology, Snapchat's gender swap filter seamlessly transforms the user's appearance, allowing them to visualize themselves as the opposite gender.
The filter beautifully captures the nuances and subtleties of each gender, generating an uncanny resemblance that captivates and surprises users.
2. FaceAPP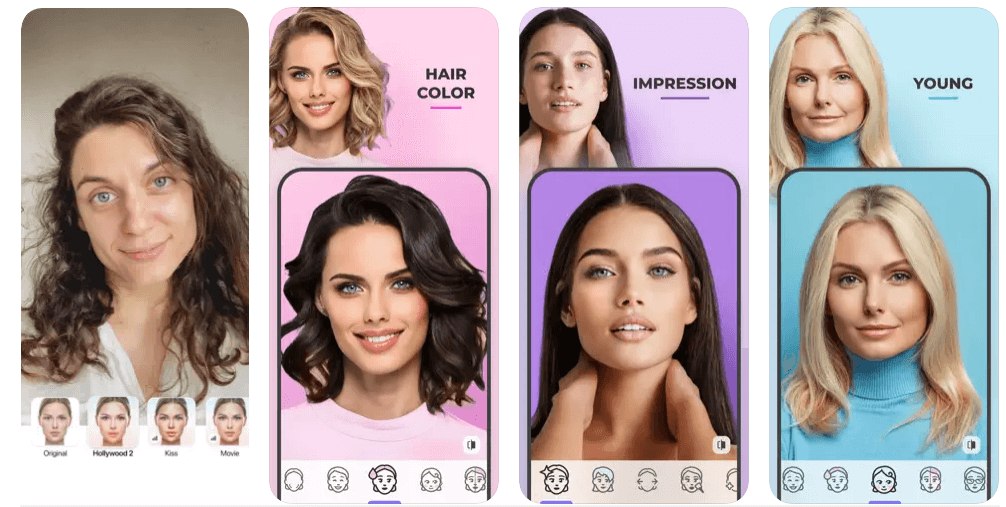 Available on: iPhone & Android
By leveraging cutting-edge facial recognition algorithms, FaceApp seamlessly adjusts key facial attributes to create a remarkably realistic representation of the opposite gender. When users upload their photos, they are in for a fascinating metamorphosis as the app effortlessly adjusts key facial attributes. The transformation extends far beyond superficial changes, encompassing intricate details such as facial structure, features, hairstyle, and makeup.
Whether users are curious to see themselves in the opposite gender or are interested in experimenting with gender identities, FaceMagic offers a platform that enables them to visualize and experience the possibilities.
3. Instagram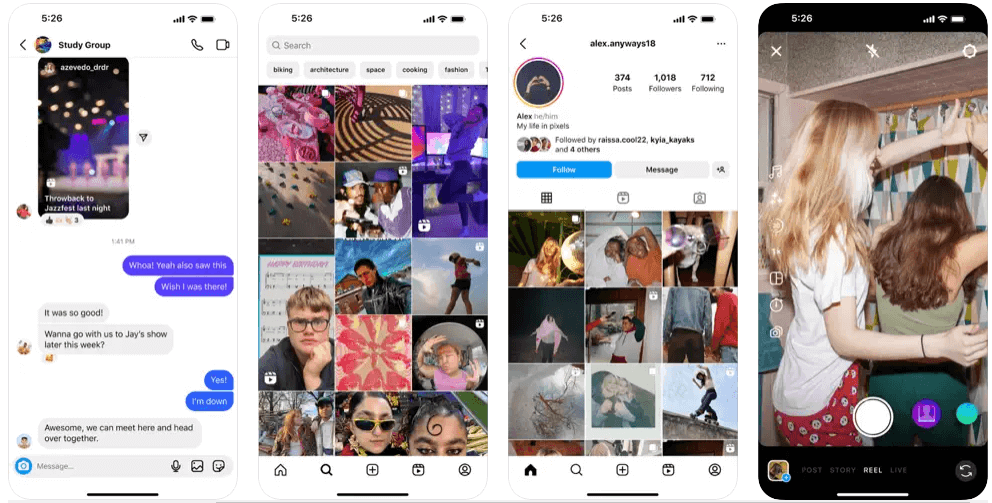 Available on: iPhone & Android
Instagram has gained immense popularity as a platform for sharing photos and short video stories, capturing the attention of the selfie generation. To cater to the creative needs of its users, Instagram has consistently expanded its features, making it even more relevant in recent years. One notable addition that has garnered widespread acclaim is its extensive library of filters, among them the highly acclaimed gender swap filter.
With this filter, users have the ability to activate it and capture a live shot, witnessing a real-time transformation into the opposite gender. The resulting photos and videos can be saved for personal use or shared with friends, allowing for a fun and engaging experience.
4. FaceMagic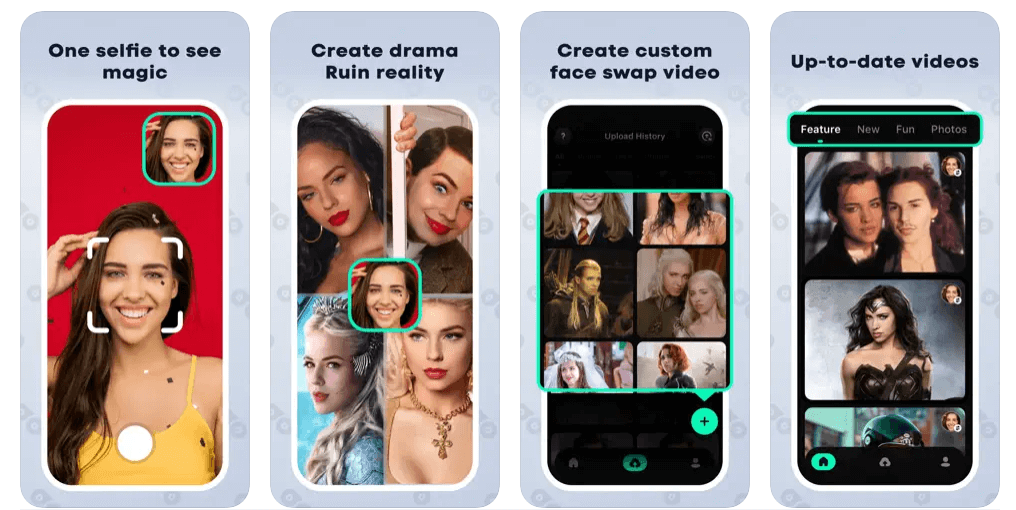 Available on: iPhone & Android
FaceMagic is an app that focuses on face swapping and gender swapping. By harnessing the power of advanced AI technology, it provides users with the ability to upload their own selfies and seamlessly transfer their faces to other individuals.
Furthermore, FaceMagic offers an exciting feature that allows users to create face-swap videos. This means that users can envision themselves with their faces inserted into various movie scenes, granting them a glimpse of what it would be like to be a movie star. By providing this capability, FaceMagic grants users the ability to fulfill their aspirations and delve into the world of cinema effortlessly.
Whether you want to do head swap or gender swap, FaceMagic is designed to cater to your specific needs. Its comprehensive range of features ensures that users can explore different transformations, allowing them to experiment and visualize themselves in various roles and appearances.
5. Tiktok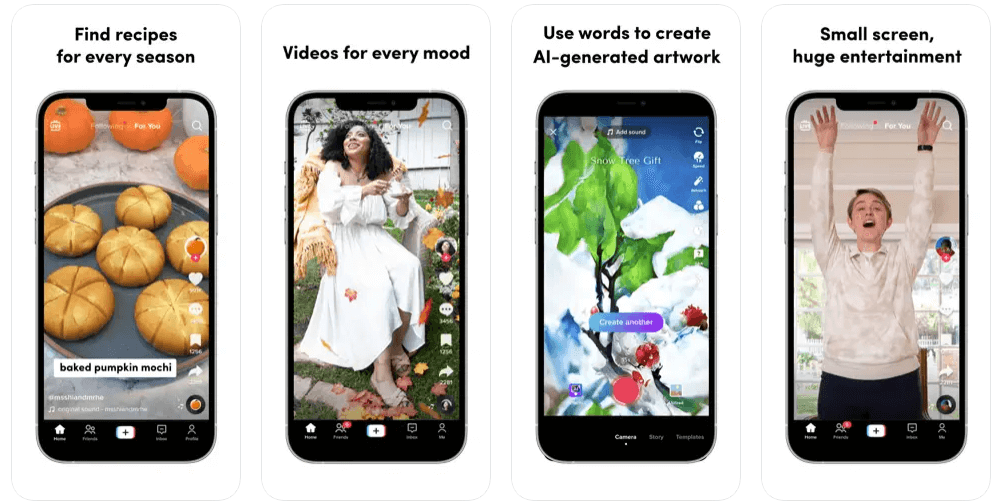 Available on: iPhone & Android
TikTok, while a popular social media platform known for its creative content, it allows you watch and shoot videos. TikTok offers a range of entertaining features, including some filters and effects that allow users to explore gender swap transformations. The gender swap feature on TikTok utilizes AI-based face-morphing technology to create the illusion of switching genders in real-time videos.
With the gender swap filter, users can see themselves with altered facial characteristics that resemble the opposite gender. The filter typically adjusts facial features such as jawline, cheekbones, and hair, creating a convincing AI replacement effect. Users can record videos or capture photos while using this filter to showcase their gender-swapped appearance.
6. Face Swap Live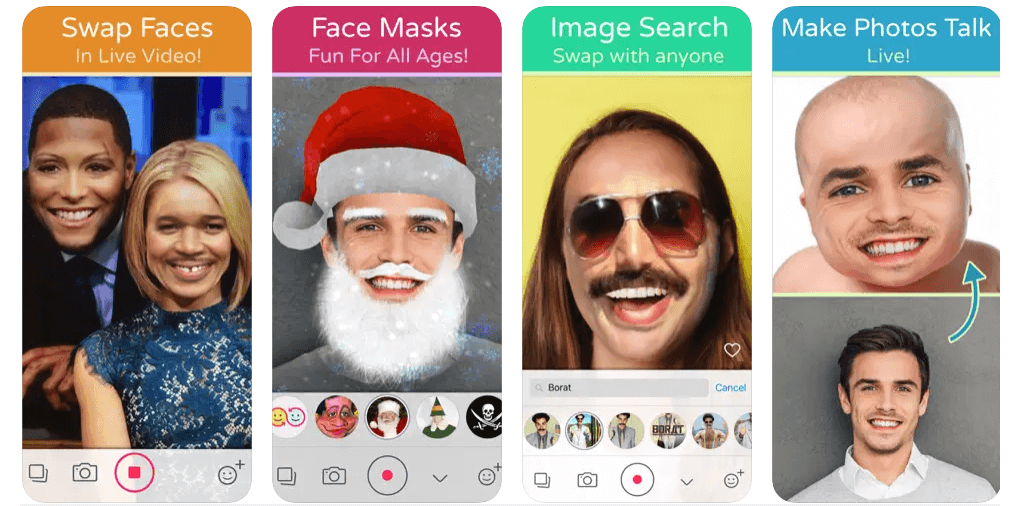 Face Swap Live is one of the best gender swap apps. With this tool, you can either choose photos from your gallery or use the app's live camera feature to swap faces in real time. The app offers various face-swapping options, including one-to-one swaps, where two faces are swapped, and face merging, where two faces are combined into one.
One of the key strengths of this face swap app is its ability to provide immediate and amusing results. Users can witness themselves or others with completely different faces, creating hilarious and sometimes uncanny transformations. The app also offers additional features such as filters, stickers, and effects to enhance the fun and creativity of face swapping.
Online App to Swap Gender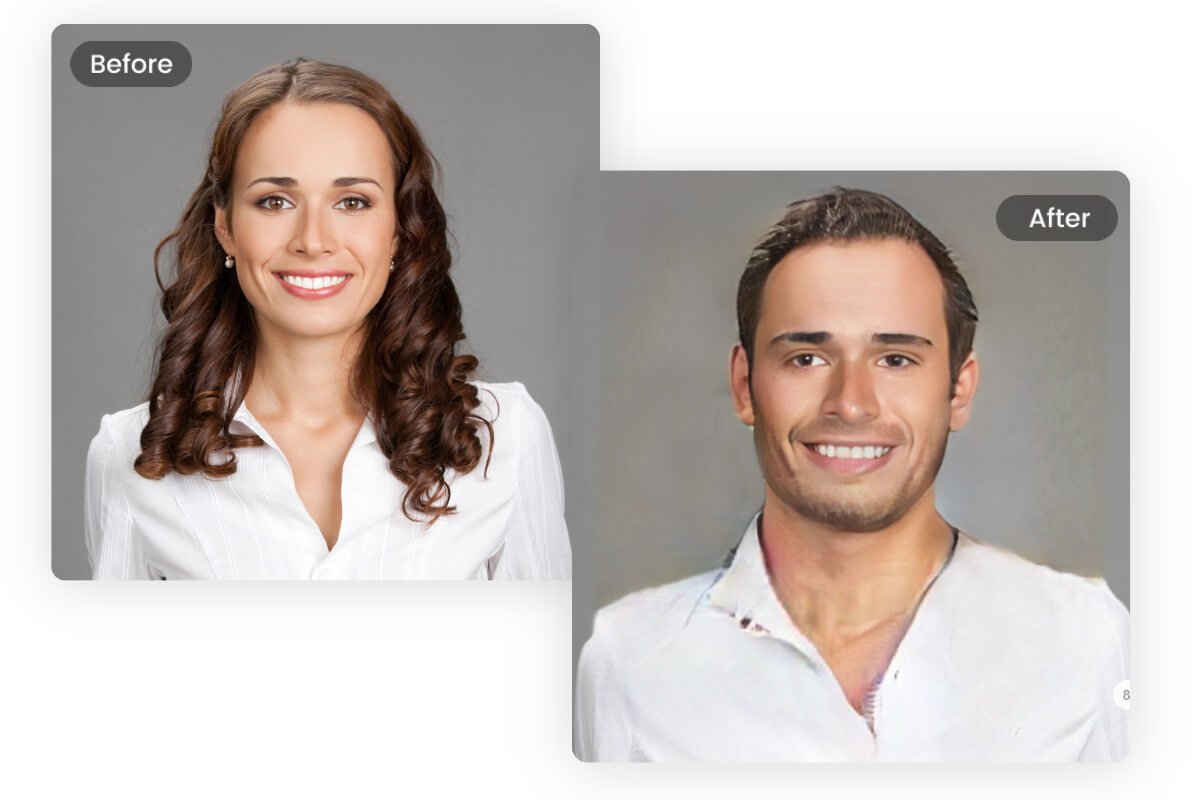 If you're looking for a gender swap app for PC, be sure to try Fotor. With Fotor's free online AI image generator, you can easily convert the genders of people in your photos. With powered by artificial intelligence technology, Fotor will automatically recognize the face of your photo, and then transfer your face to the opposite gender. All you need to do is upload your photo and leave the rest to Fotor!
Besides, Fotor also supports you to generate AI art from text descriptions, whether it's anime character, realistic AI background, oil painting, or illustration, Fotor has you covered. Just describe the image appearance you want and choose your favorite style to get high-quality AI art images in seconds.
Conclusion
Above are the 6 best gender swap apps that we have compiled. With advanced AI technologies and immersive features, these apps empower you to visualize and experience gender transformations. Each app has its strengths to catering to various needs and preferences. Whether used for personal curiosity, self-expression, or simply for fun, these gender swap apps have opened up new realms of possibilities. Try them now!