As a professional photo editing tool, Fotor also allows you to have fun swapping faces with others in its funny face swaps app. With just a few steps, you can crop your faces into one or other photos to change faces with other individuals. Besides, after swapping faces, you can change the digital image background to explore more possible access to fun and creativity of face changing in image editing.
Changing face is easy in Fotor after uploading images in the cropping face app. Our AI face replacer tool will automatically detect and process images and keep your face, which means you can upload your own images to finish the whole face replacement procedure.
Reface: Funny Face Swap Videos
Platforms: iOS & Android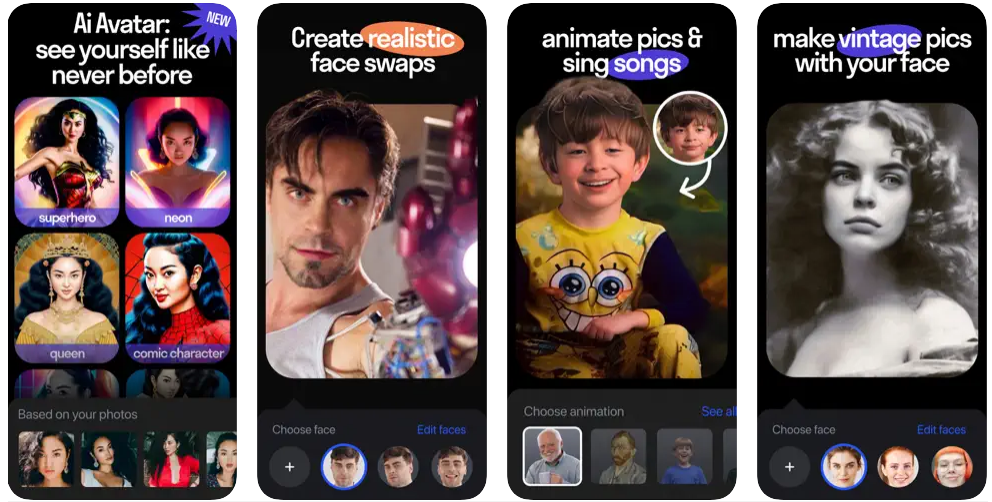 If you are looking for a face changer app that can put your face on a celebrity face, you can't miss Reface, a top-rated face swap app powered by AI. That means Reface supports precisely mapping your face onto another. There are lots of well-made face swap templates that you can use directly, from realistic face swaps to vintage pics.
Surprisingly, the Reface app allows you to crop out your face and put it into any video. Thus, you can watch a video clip or movie clip that it seems like you are the leading character, which is really interesting!
Snapchat: Face Swap Filter
Platforms: iOS & Android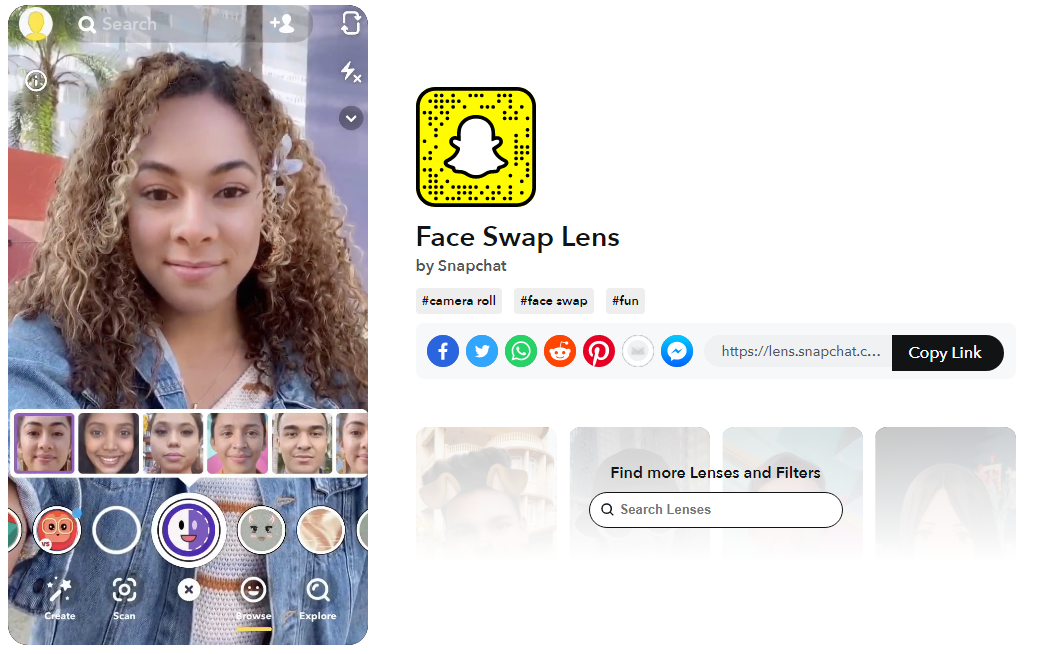 As a popular social media platform to share a nice moment with others, Snapchat also launched its face swap filter when you are taking a picture with your family or friends. With the Snapchat face change filter, it's super easy to finish face replacement if you are a Snapchat user.
Besides, you can also add another picture of your friends or family from your camera roll when you are using the Snapchat face swap filter. It can be shot into both pictures or videos using the face changer.
Faceover: Photo Face Swap
Platforms: iOS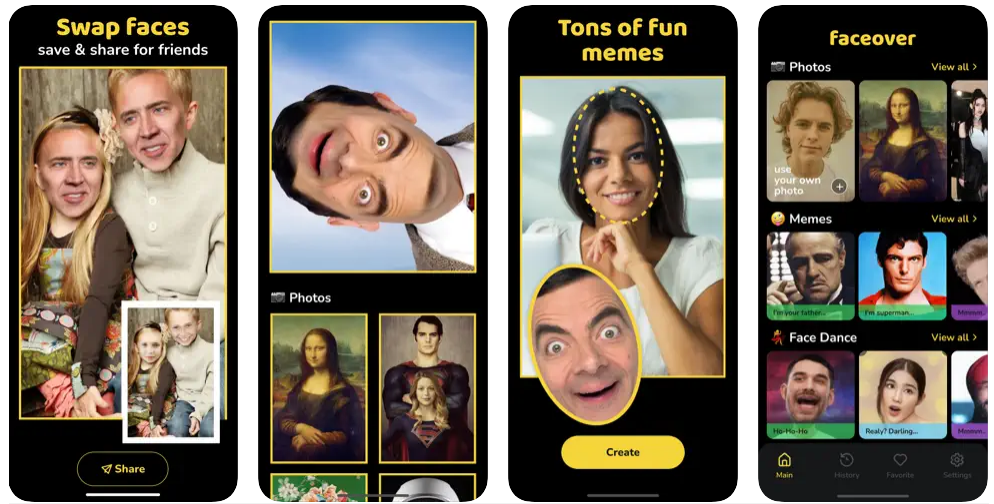 For people who are seeking a face swap to have fun with friends, you should try Faceover on your iPhone. There are lots of face swap templates for you to use, including famous paintings, memes, and gifs. Still, you can upload your own images or portraits to entertain.
Just select a face swap template, copy and paste your own face or the faces of your friends on it, and the face replacement process is done within a few seconds. You can edit it to make you and your friends laugh, and the Faceover app allows you to flip and rotate the image to endless possibilities.
Mixbooth: Photo Face Swap
Platforms: iOS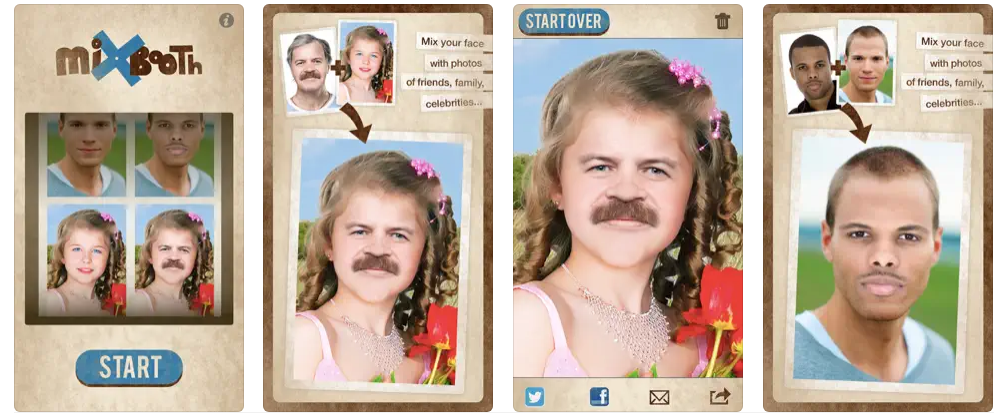 Mixbooth is a creative face swap app that combines the two images uploaded to generate a totally brand-new image. So, if you are looking for an entertaining face change app, you can use Mixbooth to see what happens when you combine two images.
Mixbooth face changer app will detect and crop automatically to create an amazing face swap effect. Still, it offers face swap templates for you to use. Upload your image to enjoy face swap now!
Conclusion
In this blog, we have discussed what face swap is and how it works when using the face swap app or app. Then we also shared the 5 best face swap apps that you can download on your mobile phones to have with your family and friends, including Fotor, Reface, Snapchat, Faceover, and Mixbooth.
Some face changer apps offer rich face replacement templates, and others allow you to shoot or make a face swap video with their own instant face-changing filter. Hope you find this blog helpful!