What You Should Know
Before you begin anything, you should make sure that whatever media you're uploading is compatible with the site. Nothing looks more unprofessional than skewed or warped photos.
Sizes for Desktop and Mobile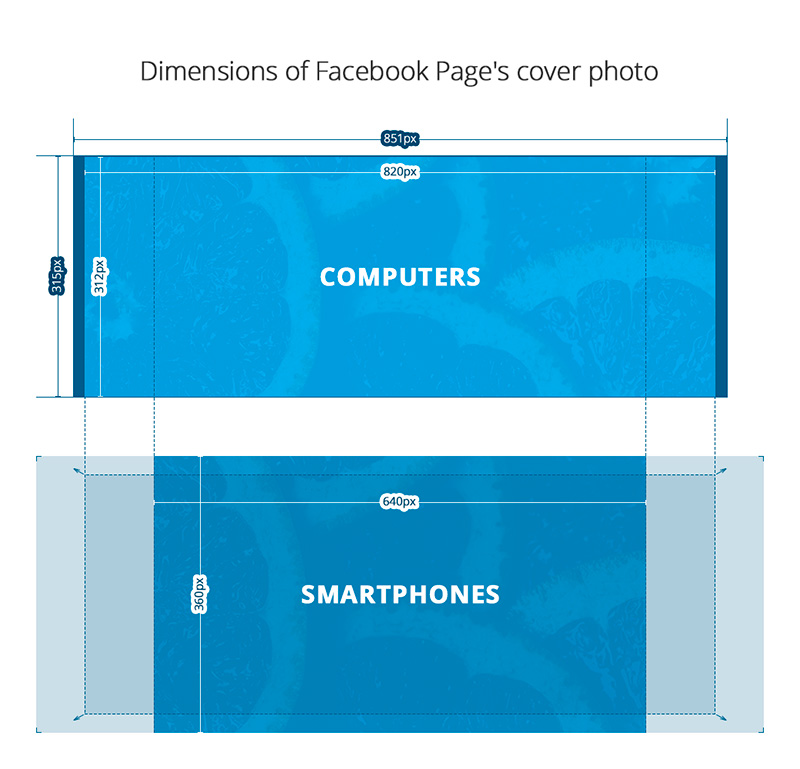 Here's a pretty easy guide that can let you know what is the best Cover Photo that fits both sizes well. Remember that you want a photo that can fill up both but still doesn't lose any of its meaning when you should resize images for Facebook cover photo to fit on your users' computers or phones.
Remember to keep that size under 100 KB!
Also, remember
Your cover cannot be misleading, misleading
Infringes on someone's copyright
Cannot encourage others to upload your cover to their timelines
Don't include third party products, brands or sponsors within your Page's cover photo or Facebook profile picture.
Resonate With What You Do
Now, to design your Cover Photo, you want to make sure that your customers can get an idea of who you are just from the cover photo alone. Remember that we process pictures a ton faster than text, so make sure your pictures are worth at least 1,000 words. Let's look at some examples to get an idea of what to do.

Shazam does a really good job of making their Facebook Cover Photo resonate with what they do. The
slideshow is easy for advertisers to use and engaging for people. Here are the details of making Facebook slideshows.

Freshly does a really good job of showing you what they're all about with a simple photo. That looks like the most picturesque meal and dinner table, and I can't wait to take a bite!
Resonate With Your Content
This can be a bit trickier, but make sure that your cover photo will resonate with what you are posting on your Facebook page. If you're using it as a way to tell folks your behind-the-scenes processes, then consider featuring your office space (if it's photogenic) or consider a picture of your team and let your audience create an emotional connection with them.
Don't forget lighting! It can make all the difference between your product looking appealing and looking downtrodden and dreary.
Don't forget context. Don't add in extra, frivolous images into your picture. If you're a photographer, make sure you have photography equipment or your specialty. Don't add in extra stuff that isn't really related to what you do.
Customize Your Cover with Stunning Templates
Let's see what Fotor has to help you out.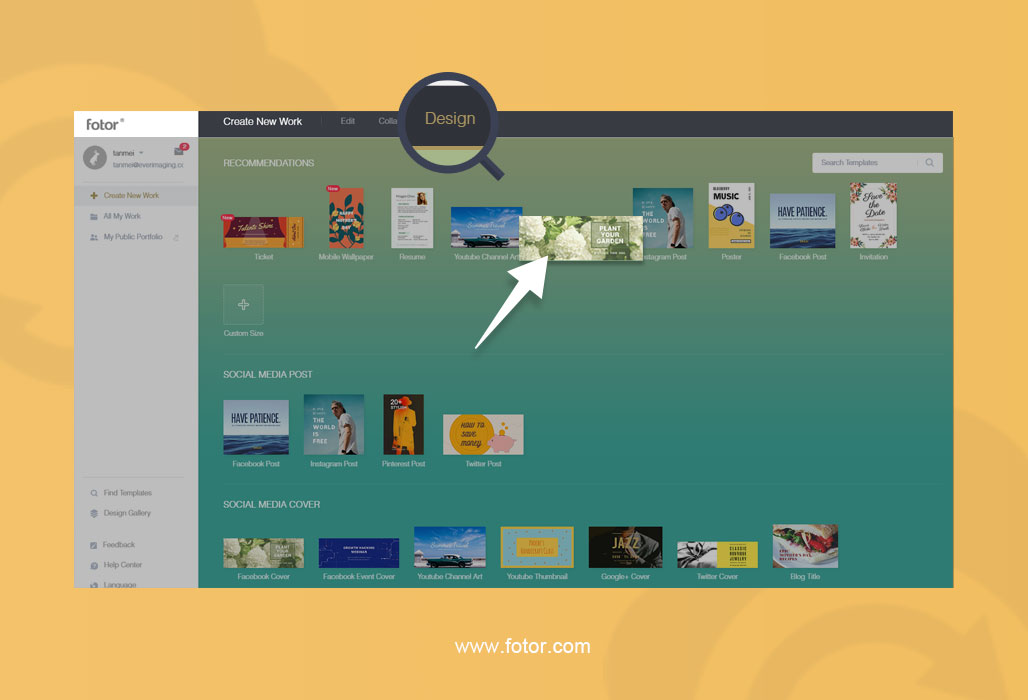 Here's Facebook Cover right here under Recommendations, how convenient!

Click the Photo to Edit
They have some great seasonal templates so you can advertise your holiday sales or other big events.

Click the Photo to Edit
Let's use this one this time around. It's good and simple, but I think we can make it pop with some additions.
Click the Photo to Edit
First, let's start by changing the colors. I've always liked how yellow and purple looked together. It's always felt very regal to me.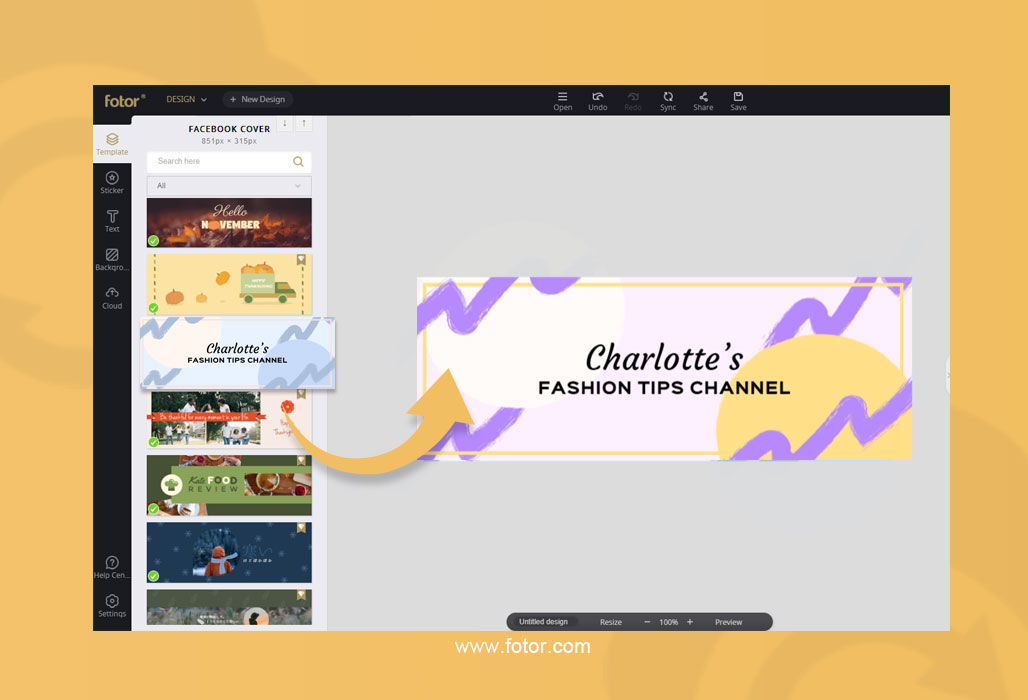 Now, let's add some stickers! Then send them to the back, change around the wording. These stickers are covering up the text, so let's send them to the back.
Much better! I think we have a winner! Who's up for a chicken dinner? (Please don't punish me. It isn't that bad of a pun.)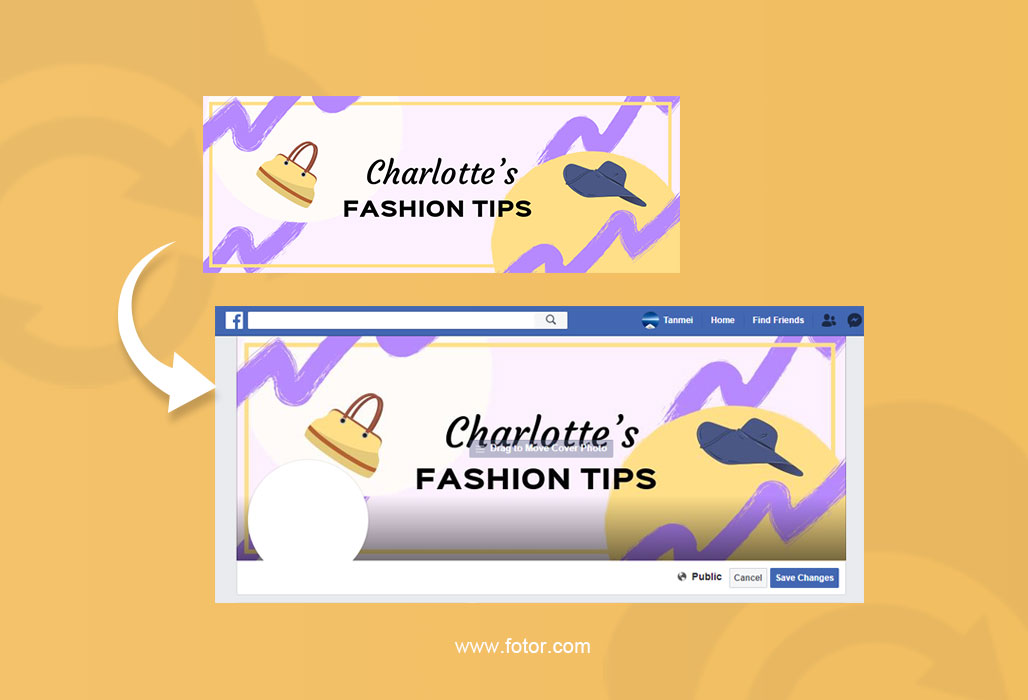 There you have hit! With just a few clicks, Fotor can help you make a Facebook Cover that will convert into views and clickthroughs!
Crop or Resize your photos with Fotor
If you want to set your own photos as Facebook cover, Fotor also can help you do that. You have to options: you can resize Facebook cover photo or crop them.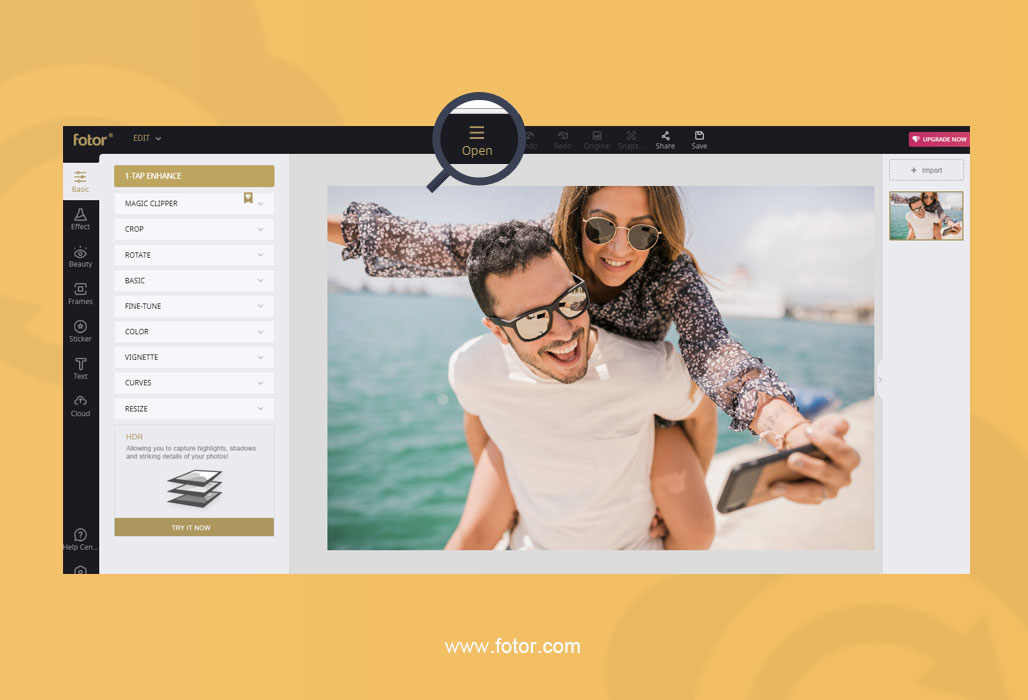 Photo from Freepik.com
Resizing is good if you have a good ratio to your end goal, because if it isn't a good ratio, it will warp, and your picture will look weird.
Ooooh, just like below resize Facebook cover photo is not that great.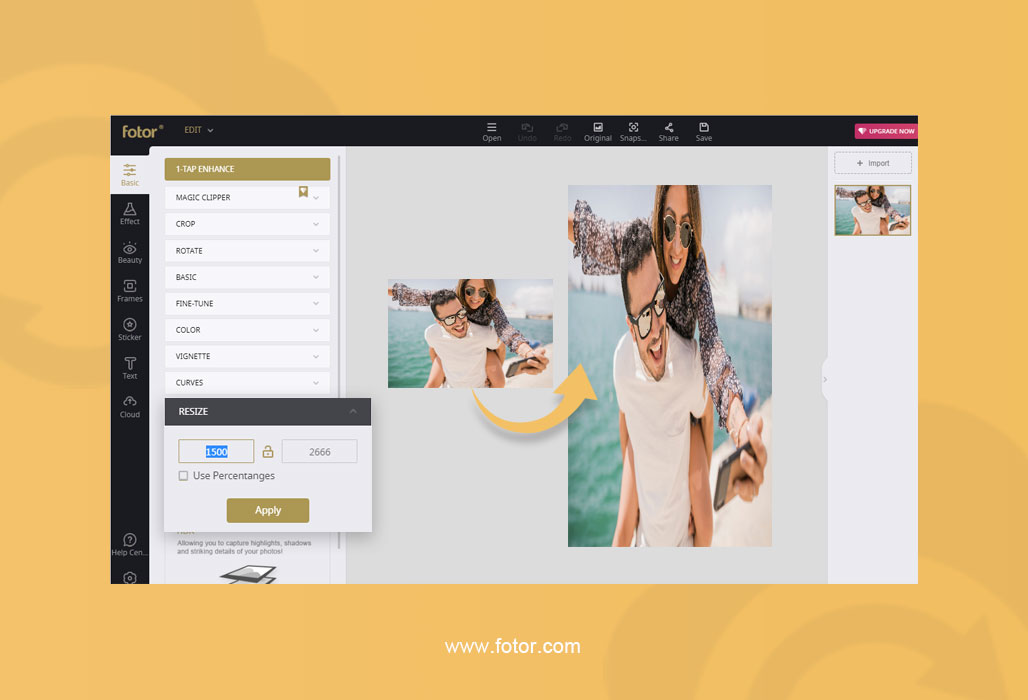 If you can't just resize, then use "Crop" function to crop pictures. They even have set templates here to make it really easy for you to use. You can circle crop images to make round profile picture in a snap. Moreover, Fotor has a profile picture maker that allows you to retouch your photo to make it better instantly.
Here you can see how you're going to position your crop with the backdrop of the original image. Then save and upload to your Facebook page.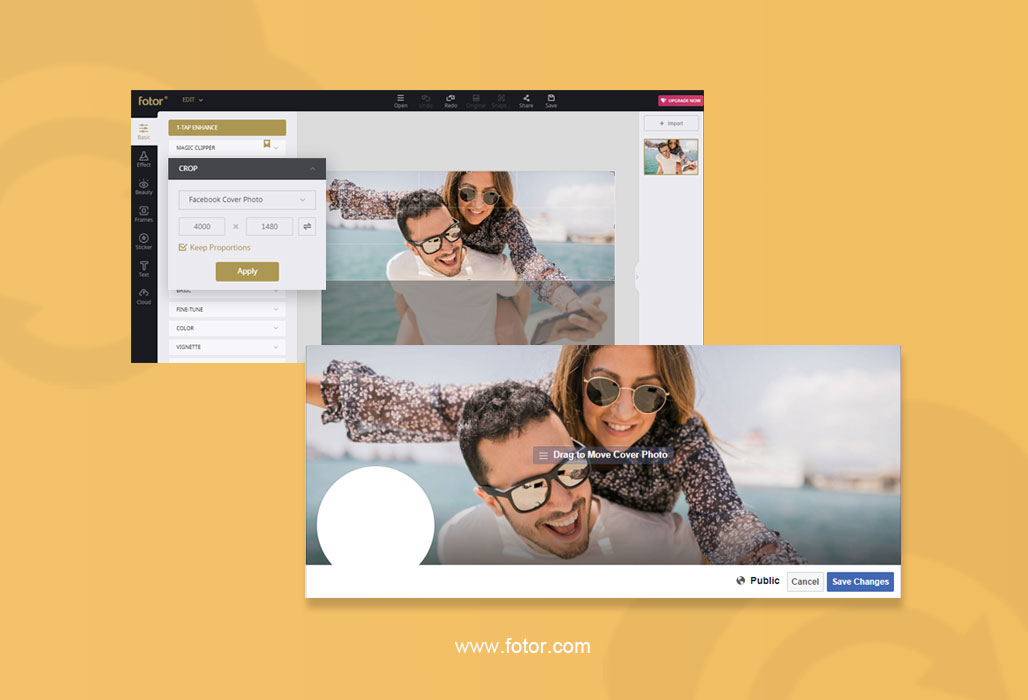 Ta-da! Resizing Facebook cover photo made easy with Fotor. In just a few clicks, you can have the perfect one that fits you and your style!
Voilà! So easy, right?
No matter what method you prefer, you always can make wonderful Facebook cover here with Fotor. Just choose a right photo or the desired template and make your Facebook cover eye-catching immediately. If you have any questions feel free to contact us on our Facebook page or send an email to support@fotor.com.