Amber color name comes from a material, also known as amber which is a transparent biological fossil, a fossil of resin. With the change of the light source and color of the surrounding environment, amber will show a completely different tone: sometimes immersed in mild, full-bodied, or fiery and vibrant. Because the amber is between yellow and orange on the color wheel, there are huge number of relative amber color, such as light amber color, dark amber color, yellow amber color and so on...
So, do you actually know what does the color amber look like and how do you incorporate it into your graphic design work? This article will take you to explore all the magic about amber color and you can use amber color in your next design.
Table of Contents
2. What Does the Amber Color Represent?
3. Common Uses of the Color Amber
6. Create Fabulous Graphics Using Amber Color
7. Conclusion
What Color is Amber?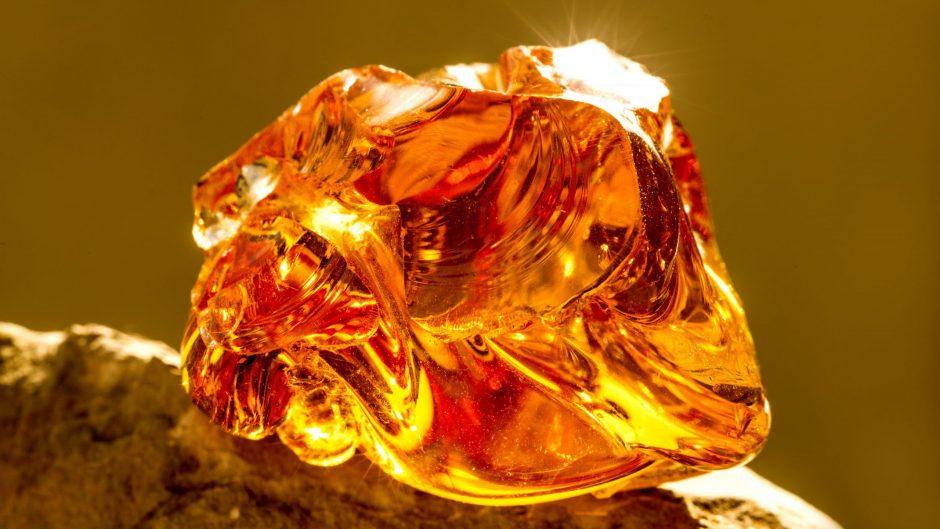 In English, amber was first recorded as a color name, rather than referring to a specific substance in 1500. It is often found in honey, autumn leaves and tree gum in nature. The warm tone of amber usually makes it look like gold color, making the color sparkle in the design and sometimes the hue may look brown. The amber color code is #FFBF00.
Amber is not a single color that usually exists in a series of yellow-orange-brown-red colors. Similarly, amber can also refer to a series of yellow-orange colors. This is a vibrant color that is widely used in the design, especially in interior decoration.
What Does the Amber Color Represent?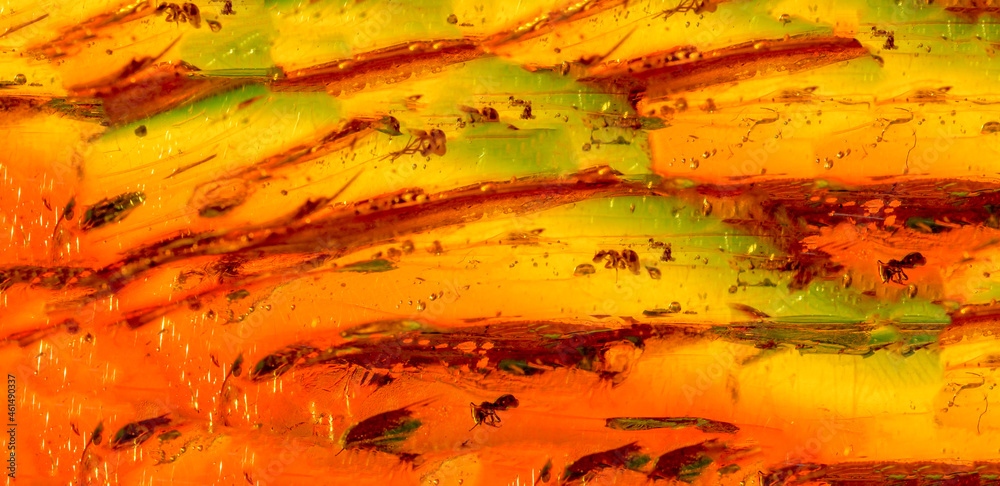 Resin amber has always been associated with magic and spirituality. These themes may also be associated with amber color. In ancient Greek and Roman times, women wore amber statues to ensure fertility, while other early cultures believed that animal souls would turn into amber after death.

Amber is used to evoke warmth, creativity, intuition and feelings that increase physical and mental energy. Given its ancient reputation, it is associated with healing energy and can dispel negative emotions, so amber hair has always been very popular.

Because amber color is close to yellow, its hue can also be associated with sunlight. It is similar in color to gold, which means it may also be associated with wealth.
In design, amber represents happiness, self-confidence, brilliance, vitality and optimism. It exudes a sense of mystery and charm, associated with sunshine, beauty and even traffic lights. If your favorite color is amber, it means you love nature, interesting, bold, creative, natural and friendly.
Common Uses of the Color Amber
Traffic signal: besides red and green, amber is one of the three colors on traffic lights. It means that drivers should "Slow down and Wait". Although traffic lights are generally considered yellow, technical guides in North America and Europe actually define it as amber color.
Theater stage lighting: Amber and moonlight blue is one of the two most common colors in stage lighting, sometimes called "asshole amber".
Interior design: the original amber room, located in Catherine's Palace in Chalkojesello, is a complete room decoration consisting of amber panels with gold leaves and mirrors behind. Because of its unique beauty, it is sometimes called "The Eighth Wonder of the World".
Jewelry: Since the Stone Age, amber has been valued for its appearance and is still widely used in jewelry.
Amber eye color: Amber is also an eye color, although it is not nearly as common as brown or blue eyes in humans.
Similar Colors to Amber
SELECTIVE YELLOW (#FCBA00)
WEB ORANGE (#FCBC00)
PARIS DAISY (#FFFF78)
LEMON (#FFFB3C)
What Colors Go With Amber?
Lively amber color palette: Amber is a flexible color that can be used with different shades of color. It combines well with bright blue and orange, as well as deeper colors, navy blue and charred Sienna.

Gentle amber color palette: Light amber color can also be paired with rose and light blue for a more feminine sense palette.

Dark amber color palette: Deep amber color is perfect for adding energy to the design. Combine its warm tones with dark brown and red to form a vivid, rustic tone.

Natural amber color palette: or pair it with dark green for a natural, autumn-inspired look. You can also use it with orange to create a warm sense in cold background.

Create Fabulous Graphics Using Amber Color
Fotor's color palette generator is an online color matching tool supported by AI technology. You can get amber color directly using the Fotor's palette generator. At the same time, it will bring up the relevant colors for you to compare and choose.