Ultimate Guide on What Is AI File and How to Use of 2023
Summary: This is a post that shares what is AI file and related information for you, containing how to use AI file, how to open AI file, Pros and cons of AI file and how to create and edit AI file.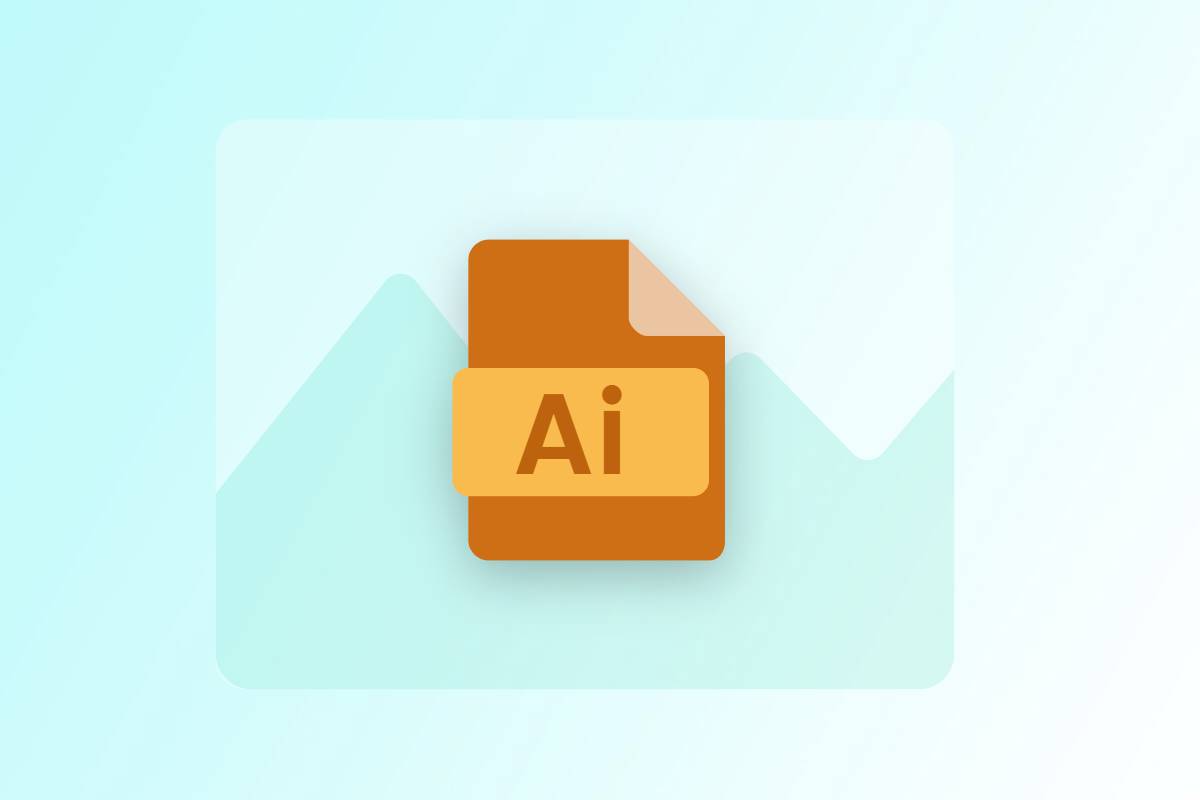 In the digital age, the AI file format has become an integral part of every industry, from graphic design to animation and beyond. However, for many, understanding what an AI file is and how to use it effectively can still be a daunting task. This ultimate guide aims to demystify AI files by providing a comprehensive introduction to their purpose and functionality.
In this article, we will explore what is AI file, containing how to open and work with AI files, the pros and cons associated with this format, and step-by-step instructions for creating your own AI files. Please read on to explore more about AI File.
What Is an AI File?
Adobe Illustrator Artwork (AI) is a vector file format developed by Adobe Systems for representing single-page vector graphics in EPS or PDF format. AI files render Illustrator drawings, logos and illustrations with a high degree of detail. Their small file size and ease of scaling make them a popular choice for many designers and illustrators.
Instead of using bitmap image information, AI files store images as paths that can be resized without loss of quality. Vector images are stored in PDF or EPS format, but use the AI file extension because Illustrator is the primary software for creating files in this format.
How to Use AI File?
Transparent background design:
Unlike Illustrator's previous EPS format, AI files allow transparency. This makes AI a great starting point for creating web graphics that need to be layered on different backgrounds. But if it's just for transparent background, you can also choose the PNG maker to make transparent background image.
Logos:
AI files designed in Illustrator make logos clearer and more scalable, so transparent background logo can be used for everything from business cards to billboards in Times Square. In addition, AI is great for typography and remains clear and readable at any size.
Pros and Cons of AI File
AI files, as one of the file formats, must have its advantages and shortcomings. A comprehensive understanding of the advantages, disadvantages and applicability of AI files can help you make better use of it.
Pros:
unlimited resizing capabilities for reproducing Illustrator drawings in print.
Simple AI files tend to be small, making them easy to share, upload and store.
AI files supports to get transparency, layering, and original typography.
Good for pixels editing, due to the vector-based feature.
Cons:
AI files are only fully compatible with Adobe Illustrator.
Can't make changes in other tools except illustrator.
How to Open AI File?
If you have access to Adobe Illustrator, you can use it to open AI files directly, and in the meantime, you can use a three-way software to open and view AI files. We will introduce two methods to guide you to open AI files.
With Illustrator
open the program and go to File > Open
browse the computer and find the file wherever it's saved, and click "open"
Then you have opened the AI file with illustrator.
Without Illustrator
If you don't have Adobe Illustrator, there are other ways to open AI files. Most vector design software can open AI files. You may want to convert the file to another format, such as EPS or SVG, before using it. Some free AI openers include Inkscape, Scribus, Fotor, and sK1.
Here we'll show you the detail step to open AI file with PaintShop:
Open Launch PaintShop Pro
Choose File > Open
Find the AI file you wish to open
Select the File(s)
Edit & Save Your File!
How to Create and Edit AI File?
AI files are exclusive to illustrator, so they can only be created in illustrator. Here are the details of how to create it:
Open llustrator and choose File > New.
Choose your document type
Click a document preset and choose your size.
Click Create to open a new document.
Once you're done creating, save your design as an .AI file type.
AI files can be edited using other programs but there are limitations. Although other vector graphics programs can open and edit AI files, they may not look like they are supposed to. This is because some of the native features of Adobe Illustrator may not be supported by other programs. Also, different programs handle files in different ways.
Conclusion
Whether you are a seasoned designer looking to expand your skills or a novice looking to understand the basics of using AI files, this guide is designed to provide you with comprehensive knowledge to empower you in your creative journey.
In this ultimate guide to what an AI file is and how to use it effectively in 2023, we have delved into all the aspects surrounding this powerful format. From learning how to open AI files to understanding the pros and cons of using them for you to level up your file knowledge and skills.