When traveling or taking photos on a daily basis, there will always be other tourists or other passers-by you don't want in your photos.

You need to take the time and effort to remove people from photos. And make sure that the photo doesn't look out of place or interfere with the rest part of your photos!

In this article, we've handpicked the 5 best remove people from photos apps for you, and they all provide you with tools to remove persons from photos. Just download the one you like and you can start your people-removing journey anytime, anywhere!

Top 5 Apps to Remove People from Photos
Here we pick the 5 best remove people from photo apps for you. Some are easy to operate. Some are accurate in cleaning up pictures' blemishes. Some are harmonious concerning each part. And some offer other tools to help perfect the picture. But each app has its different focused part. Let's take a look at the features of each app together!
Fotor-Best Overall Remove People from Photos App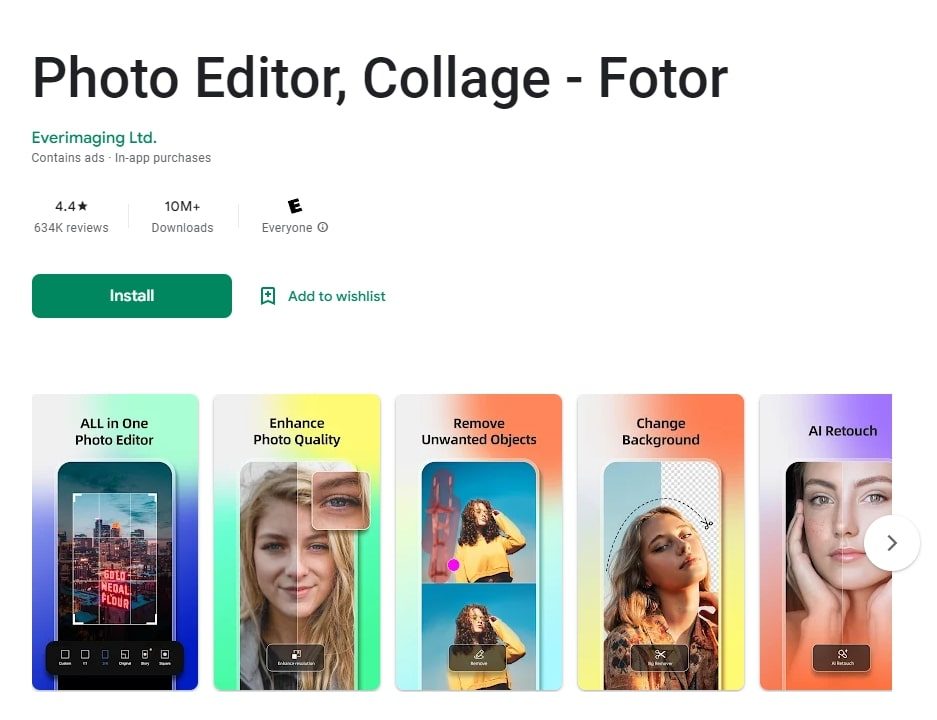 Platform: iPhone& Android
Fotor is a powerful photo editor app that you can use to remove people from photos effortlessly. It perfectly meets the four criteria we mentioned above for selecting the photo eraser app. It helps you to ensure more details while removing unwanted people. In addition to that, it can help you remove the background behind unwanted people so that your photos look more harmonious and natural.
Beside people remover, Fotor also offers you watermark remover, text remover, etc.
Pros:
User-friendly
Ensuring photo details
Professional remover features
Free
Cons:
You may need to wait for a while to load large images
How to Remove People from Pictures with Photo Eraser Fotor
Based on the four main references we mentioned above, we handpicked the Fotor photo eraser. It is easy to use. And it provides you with brush and eraser tools. Just select the details you want to remove or keep. Try this high-quality remove people from photos app! Follow the steps below!
Download the Fotor app and sign in.
Click on AI Bg Remover-Bg Remover.
Upload your image.
Use Eraser to remove unwanted parts or Restore to keep the part you want.
Download your image.
After removing unwanted people, you can also edit your images to make them perfect anytime, anywhere! Fotor also offers you more editing features such as one-tap enhancement, photo filters, background blur, and more. Explore more of this photo editor treasure now!
YouCam Perfect-Best AI Photo Eraser App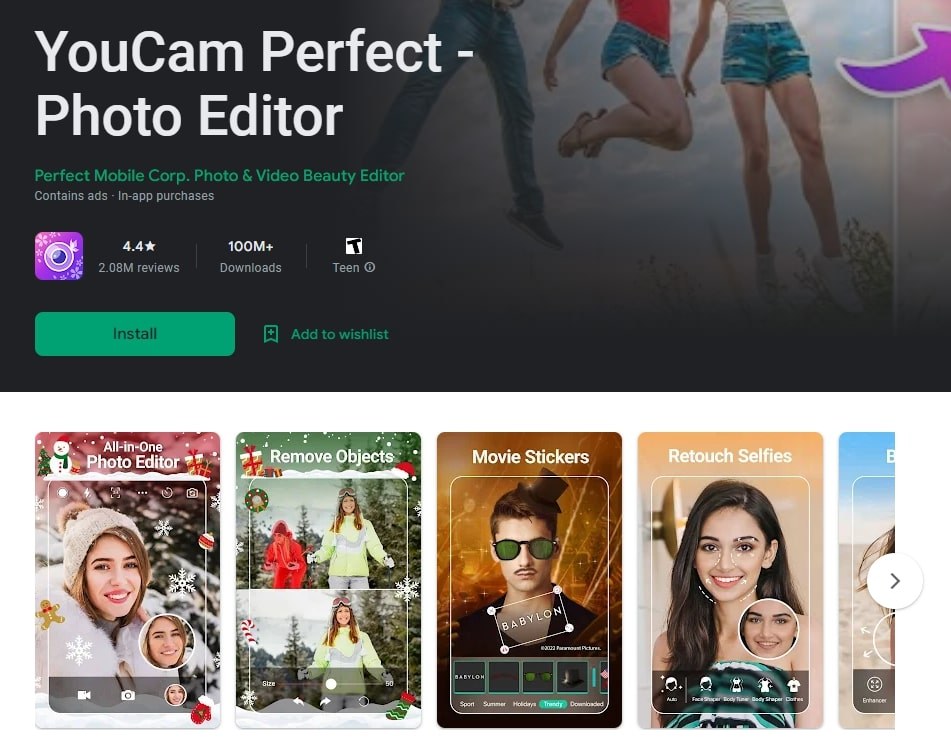 Platform: iPhone& Android
YouCam Perfect is a popular app for removing people by AI. It is very easy to use and you can use it to remove tourists, passers-by, or your ex, in a matter of minutes. The app also provides you with many other tools to prepare your pictures for beautification after removing persons from photos, none of which you need to switch between.
Pros:
Easy-to-use
Supported by a powerful algorithm
Cons:
Need to download additional data during removal.
Photo Retouch- Best Manual App to Remove People from Background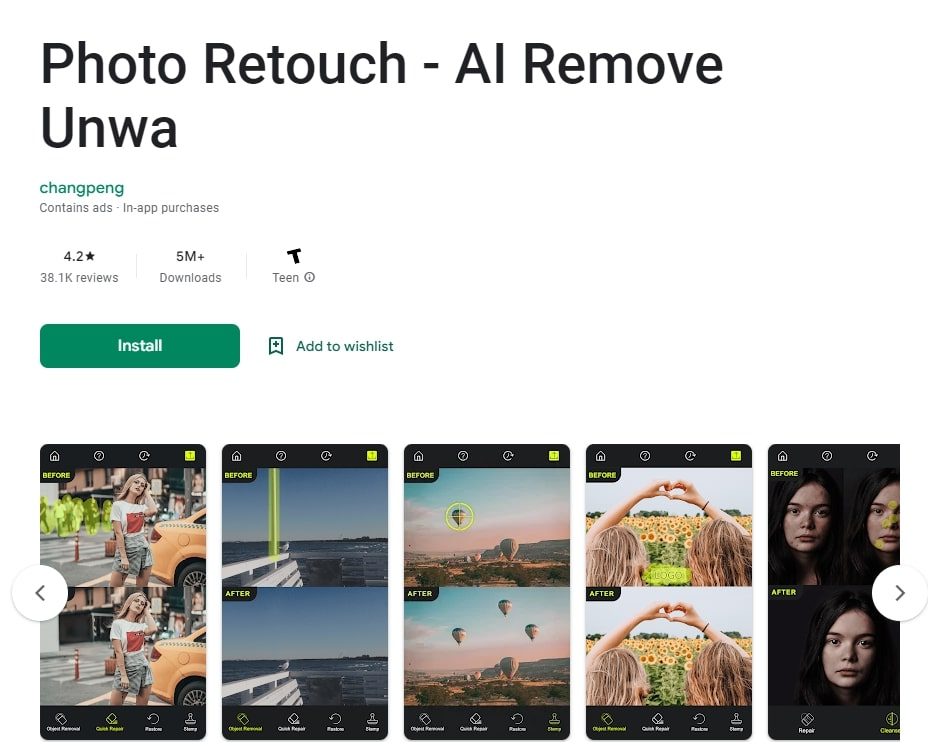 Platform: iPhone& Android
Photo Retouch is one of the high-value apps to remove people from backgrounds. It can make your unwanted objects disappear as if they never existed. It gives you a brush to paint the area you want to remove and a line to frame your unwanted objects. Line selection simplifies the process of character removal. Moreover, this software allows you to beautify the details of people left when you remove unwanted ones, you can beautify the facial details of the characters you keep.
Pros:
Simplified process
Professional object remover tool
Details ensured
Cons:
Cost some loading time
Remove Object-Most Effective Object Remover App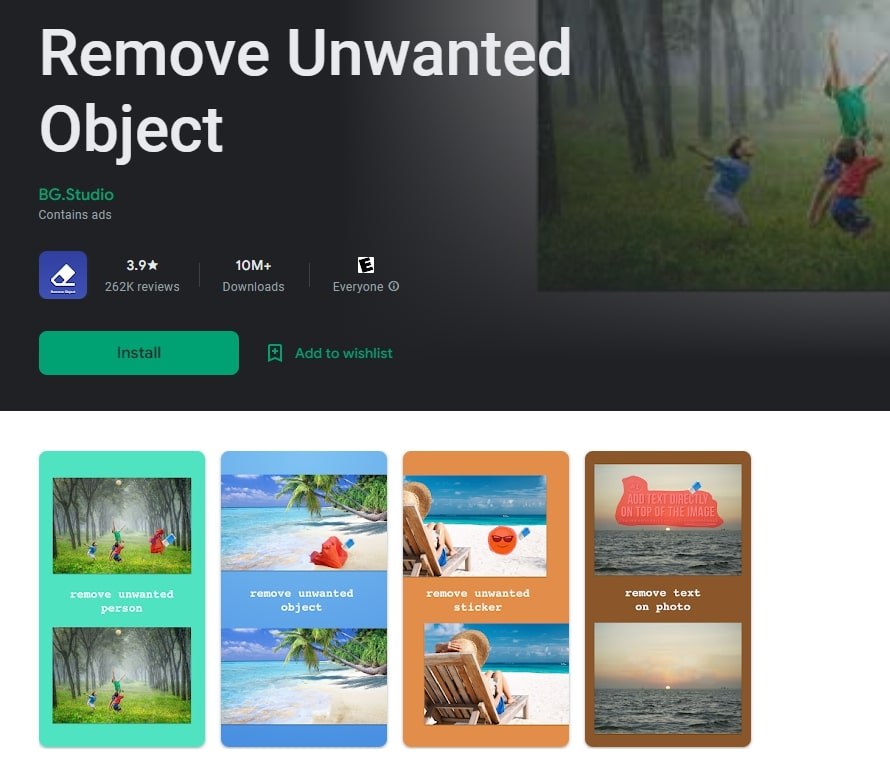 Platform: iPhone& Android
This is a very simple software and you can tell by its name that it focuses on object removal functions. It provides you with a fast and effective person removal experience. With the built-in photo eraser tool, you can get rid of unwanted people. What's more, the tones and color adjustments are available to create a better vibe. It is a good choice if you are looking for an app that has only people removing features.
Pros:
Focus on the object remover feature
Brief interface
Cons:
The removal feature might leave traces.
No other features
Picsart- Best Remove People from Photos App for Beginners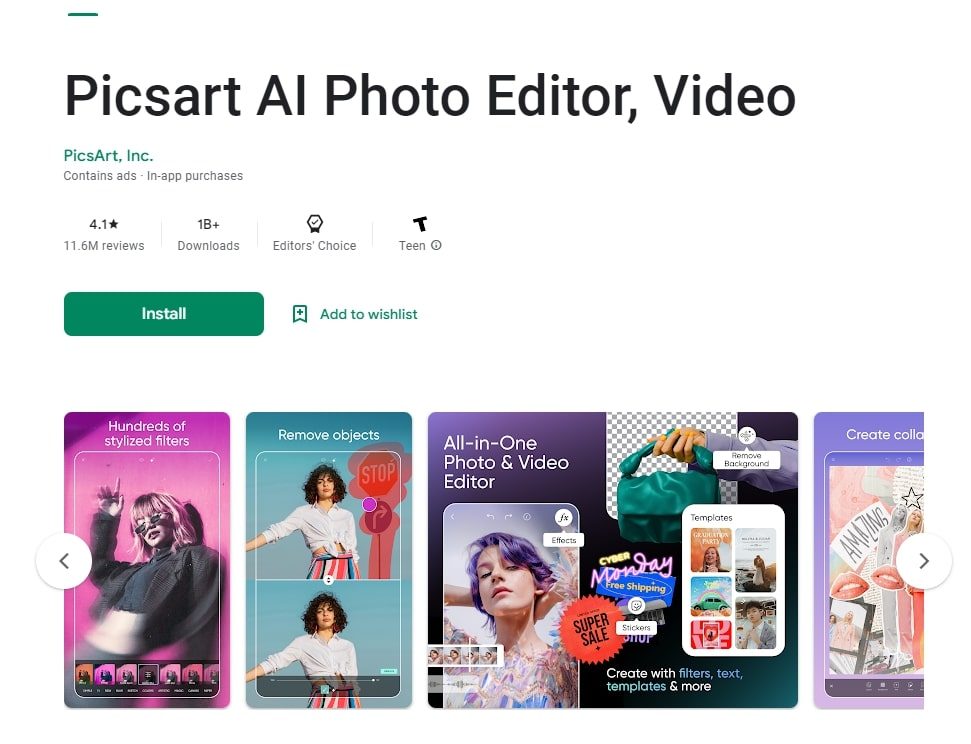 Platform: iPhone& Android
Piscart is one of the most popular and user-friendly photo eraser apps. If you don't have people removal skills, don't worry! This app allows you to remove people from photos with just a few clicks. With Piscart, you can adjust the color of the unwanted part after removing them. It also provides you with a lot of background images to add after removing people.
Pro:
No professional skill needed
Cons:
Fail to ensure the details
Tips on How to Edit People Out of Photos
Removing unwanted people is not complicated, but there are many details to pay attention to. Here we offer you some tips on how to edit someone out of a picture to help you do it better.
First, you need to make sure that the people in your photo are not too close together. If the people you don't want are too close to the people you want to keep, then processing the borders may cause some details of the people you want to keep missing.
Secondly, when removing people from photos, use the brush tool to be as precise as possible.
Finally, don't forget to zoom in on your image to check the details!
Remove People from Photos Related FAQs
1. Is there a way to remove people from photos?
Either the online version of Fotor or the app will help you to remove people from photos. You just need to open the Fotor online editor or download the Fotor app to operate. If you use the online editor, you can find the Object Remover button in the left toolbar to remove the characters. If you download the app, you can do it in Bg Remover.
2. How do I delete people from my iPhone photo app?
You can quickly delete people from iPhone using Fotor photo eraser app. Here is how:
Click on AI Bg Remover-Bg Remover.
Upload your image.
Use Eraser to remove unwanted parts or Restore to keep the part you want.
Download your image.
Conclusion
In this post, we provide you with 5 of the best remove people from photos apps. And we also show you how to use the Fotor photo eraser to remove people from photos, so you can just follow the steps in the article! There is also an online version of Fotor for removing objects from photos. Come and try it out!