Remini is an excellent app for its great AI photo enhancer. People love to use Remini online AI photo enhancer to fix blurry photos and restore old photos instantly. However, there are plenty of apps like Remini out there that can do the same with Remini web for enhancing photos, but also with more photo editing functions you can choose.
In this article, I will recommend 6 best AI photo enhancers for Remini alternatives to help you get a better picture quality. You can use them to handle your photos now. Let's explore more.
Remini Online AI Enhancer Review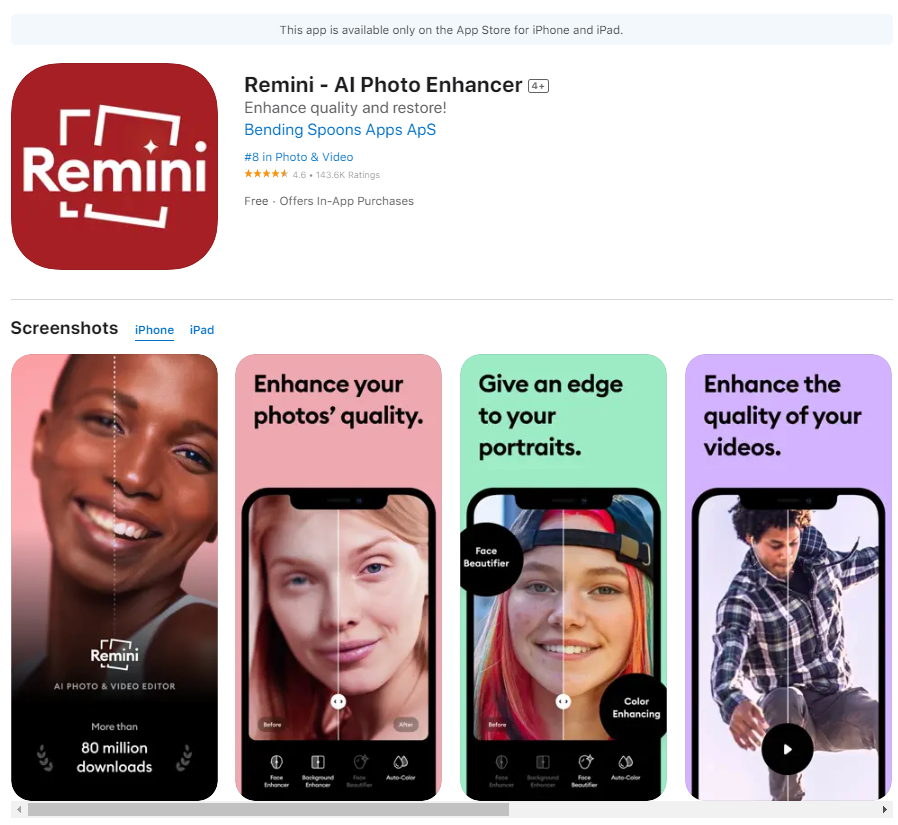 Remini AI photo enhancer app uses artificial intelligence technology to improve the quality of photos. The one-click repair of old and blurry photos has been loved by many people. Remini web AI enhancer can Increase the quality of faces, give people a new look and feel, adjust and improve colors and tone and Increase the quality of every detail.
And also, due to Remini baby generator, people fall in love with their cute appearance in the baby picture generated by Remini. But Remini web and app has few and limited functions, which means Remini photo editor is not ready. it comes out that Remini app and Remini online can hardly meet most of our photo editing needs.
Pros:
Cute AI baby generator
Wonderful AI enhancer to use
One-click to handle your photos
Cons
Lack of photo editing functions
Here, in this case, apps like Remini I will recommend for you.

Fotor
Fotor AI photo enhancer is the best Remini alternative which can significantly improve the quality of your photos, instantly restoring the quality and bringing them back to clarity. Whether it's old photo restoration or blurry photo restoration for e-commerce or real estate use, you can instantly enhance your photos easily like sharpen images, unblur images, image enlarger. And there are more adjustment tools built into the fotor photo editor to meet your various photo adjustments.
Compared to Remini's AI enhancer function, Fotor is the perfect one to be Remini alternative, which can do much more than that. Fotor is already a comprehensive and detailed photo editor, plus AI photo features. You can meet all the needs of photo editing in seconds.
You can use Fotor photo editor to crop and resize your image, or you can blur and change your photo backgrounds, even you can retouch your face in editor. All the functions of Fotor can be used online on the web, no matter where you are, pick up your cell phone or open your laptop to edit photos online easily.
Pros
Powerful All-In-One Photo Editor
Easy to use for beginner
Clear operation interface
Web-based responsive and smooth controls
Multi-platform and cross-device accessibility
Cons
Advanced functions need to be paid.
PicWish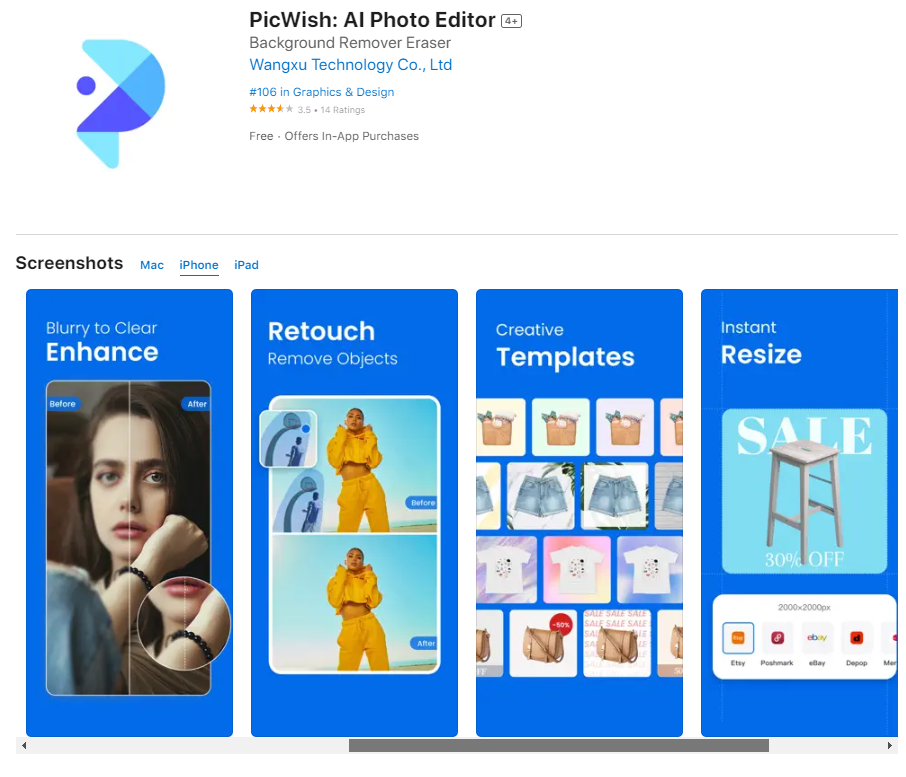 PicWish also is Remini alternative to be a helpful AI-powered photo editing app. PicWish has many AI-powered functions to make your photo more charming, such as Remove Background, Photo Retouch, Enhance Portrait, Unblur faces and etc. Of course, there are also photo editor you can use to handle your photo problems.
For PicWish AI-based photo enhancer, You can use picwish to repair the image quality instantly. PicWish Can enhance the quality of animation pictures from 480p to super HD. And portrait quality restoration can also help you touch up your photos. You can restore your photos and use them for social media, e-commerce, art and design.
Pros
Allowed to save free images without PicWish logo.
Easy to use
Cons
You need to log in to use the function
Download PicWish APP for higher productivity to use
CUTOUT.PRO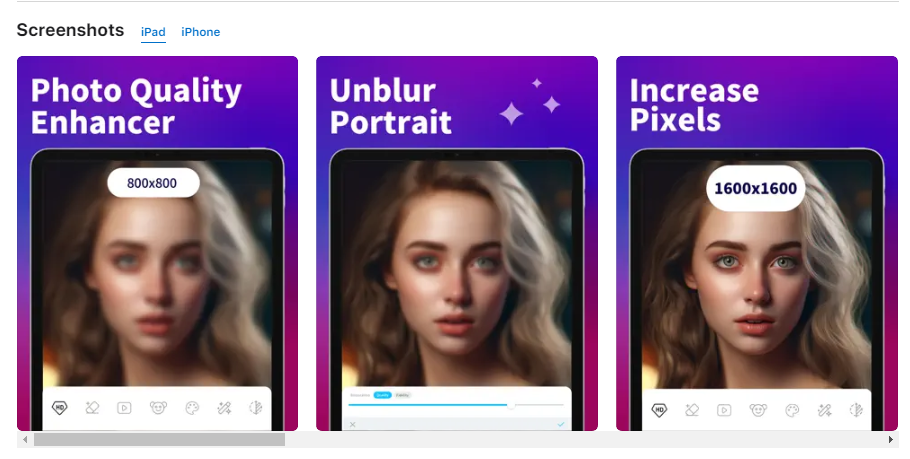 Want more Remini alternatives? Cutoutpro is a useful AI-powered app for you to use. You can find many AI functions here. Not only the photo enhancer to use, but you also can choose image background removal, background diffusion, and even use AI to bring creativity into reality.
For its photo enhancer, CUTOUTPRO can enhance your blurry photos to 200% with one click. While repairing your photos, you can also reduce the noise of your photos and improve the quality of the visible photos.
At the same time, CUTOUTPRO also supports retouching people's face in the portrait at the same time when you enhance your photos. With its smart restoration of night photos and old photos, CUTOUTPRO will help you make your night photos more visible, and old photos more modern.
Pros
Easy to use
Clear operation interface
Cons
Only 5 free credits to use.
SnapEdit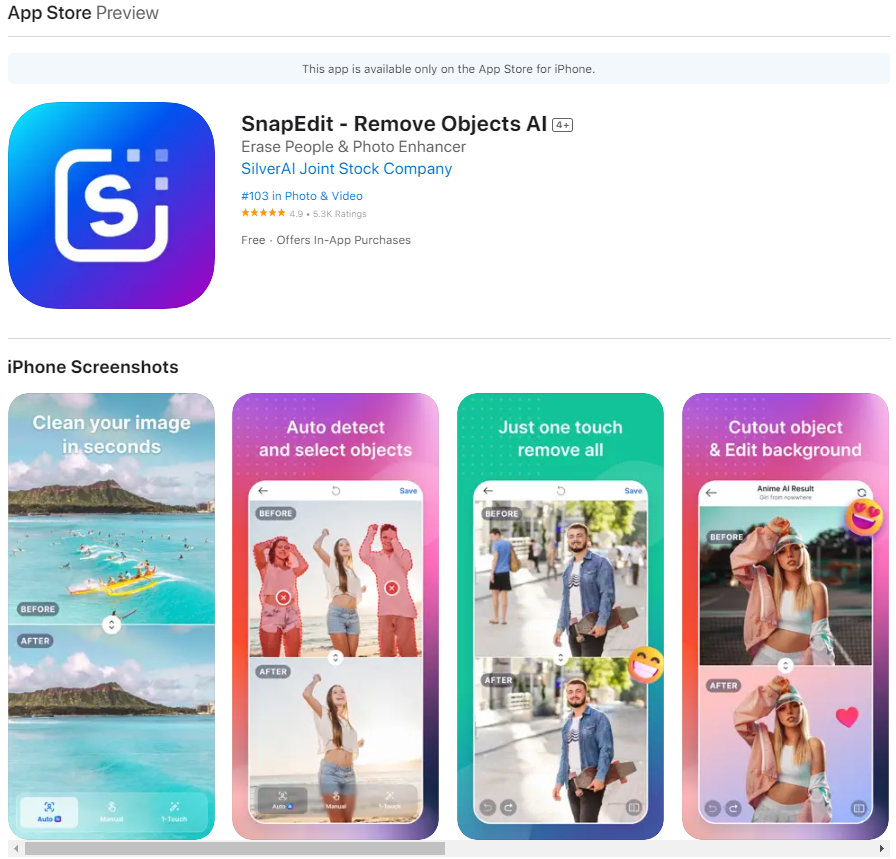 SnapEdit is also a great photo enhancer app like Remini online. Advanced AI features can help you enhance the quality of your images with one click, turning your blurry photos into super clear images.
At the same time, SnapEdit also supports old photo restoration, which can help you restore color to old photos, remove stains and watermarks, and bring old photos back to new life. SnapEdit supports multiple devices and allows you to repair your photos across different platforms.
Pros
2X photo enhancement for free
Easy to use
Multi-platform and cross-device accessibility
Cons
Few functions you can choose
Only provide higher-quality images on SnapEdit application
Letsenhance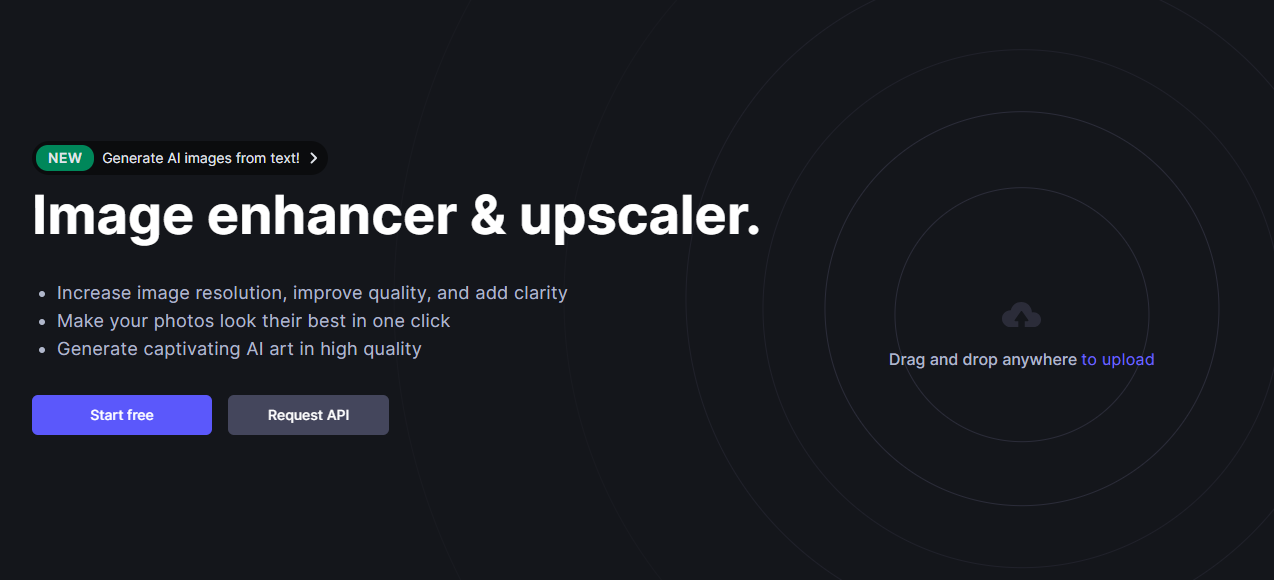 If you need more choices? You can also choose to use Letsenhance AI photo enhancer. Letsenhance will increase your image resolution and improve quality with one click, which can turn fuzzy image quality into clear image quality.
At the same time, it can also adjust your images according to natural tones and light, reducing the noise generated in your images. Letsenhance supports AI enhancement of 16x image quality, turning your photos into 4k and HD 300+dpi.
Besides photo enhancer, Letsenhance has few choices to edit your photo. There only are background removal, enhancer, upscaler, and sharpener you can use.
Pros
Upscale pictures up to 16x
API is available
Cons
Less editing functions to use
10 free credits to use
VanceAI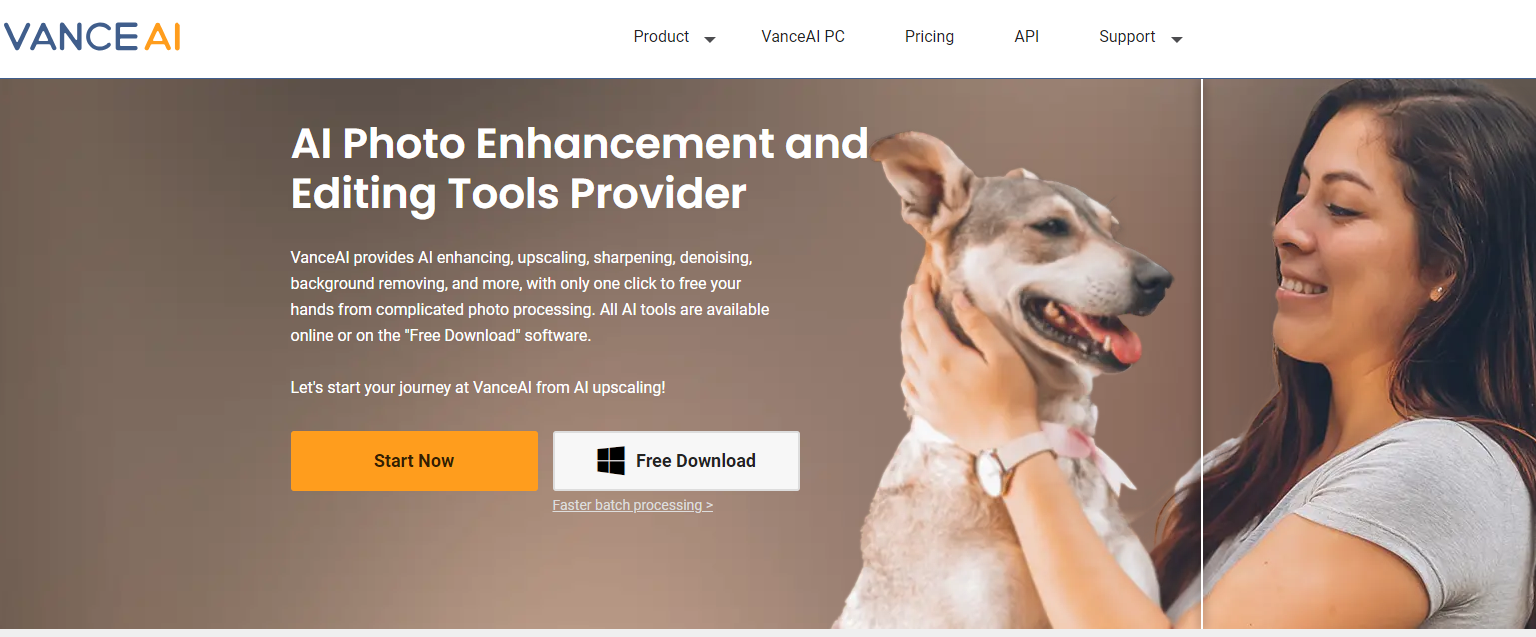 VanceAI is a relatively comprehensive photo enhancer app that provides you with AI Image Upscaler, AI Image Denoiser, AI Image Sharpener, AI Photo Retoucher and more. For its photo enhancer, you can deal with your photos conveniently. With a one-click enhancement, help you blur photos to become HD output.
At the same time, it also has security guarantee, after you upload photos to generate clear photos, automatically deletes the original photos for you, to ensure that your privacy is not leaked. You can use VanceAI to generate HD photos for social media, e-commerce, real estate, graphic design, art and more.
Pros
Easy to use
Rich parameter adjustment
Cons
Rough and simple interface
Subscribe to use
Conclusion
This article has recommended 6 best Remini alternatives of AI photo enhancers. With better photo enhancement experience combine with AI functions, Old and blurry photos can also be restored to HD with one click. Come and try these apps like Remini web and online picks now.