Fotor is also packed with incredible photo editing tools. There is a powerful and accuratebackground remover, which can remove background from your image just one click. What's more, you are also allowed to crop, resize, or unblur image. And Fotor also supports bulk photo editing. All processed photos are stored in "My Project". Likewise, you can create new folders and sort them.
Pros:
1. Advanced image-editing options
2. Wide image format support
3. Simple interface
4. Support one-click photo sharing to social media
5. Comes with some free Cloud storage
Cons:
Limited functions of free version
Pricing:
1. Free to use
2. Fotor Pro: $8.99/month
3. Fotor Pro+: $19.99/month
Google Photos: Best for Photo Storage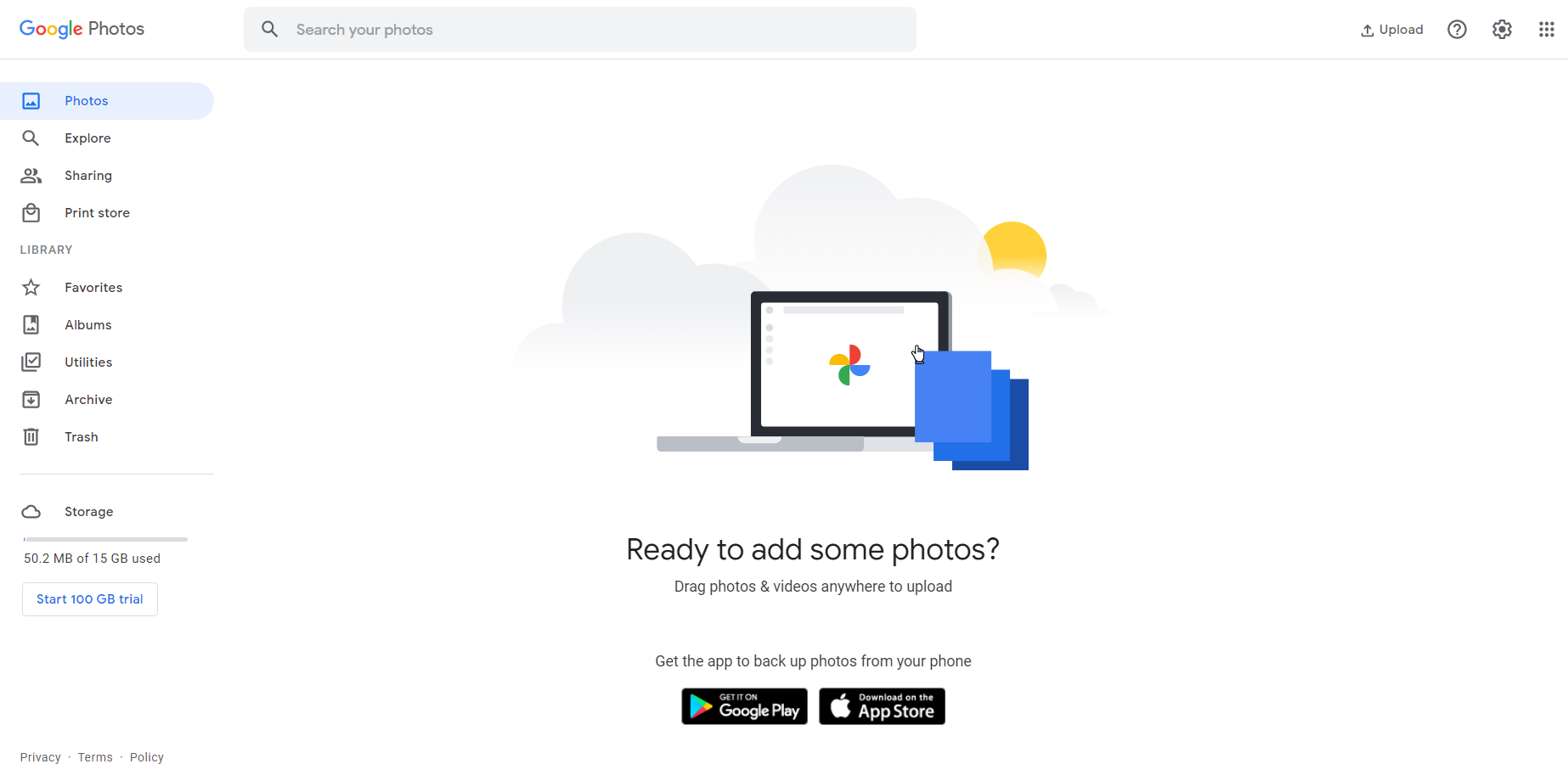 Google Photos is a cloud-based storage platform that allows you to store your photos and videos, as well as create albums. It would also sync your photos with the logged-in Google account. Therefore, images can be viewed on any device, whether using the app or online.
It will also automatically tag and categorize your photos to make it easier to find them later. At first it will provide 15GB of storage space for free. But if you want more space for more photos, there's an option to pay $100 per year for additional storage.
Pros:
1. Automatic Categorization
2. Easy sharing
3. Photos are available on any device
Cons:
1. Only basic photo editing tools
2. Limited free storage space
Pricing:
1. Free: 15GB
2. Google One: $1.99/month for 100GB
Adobe Lightroom: Best Photo organizer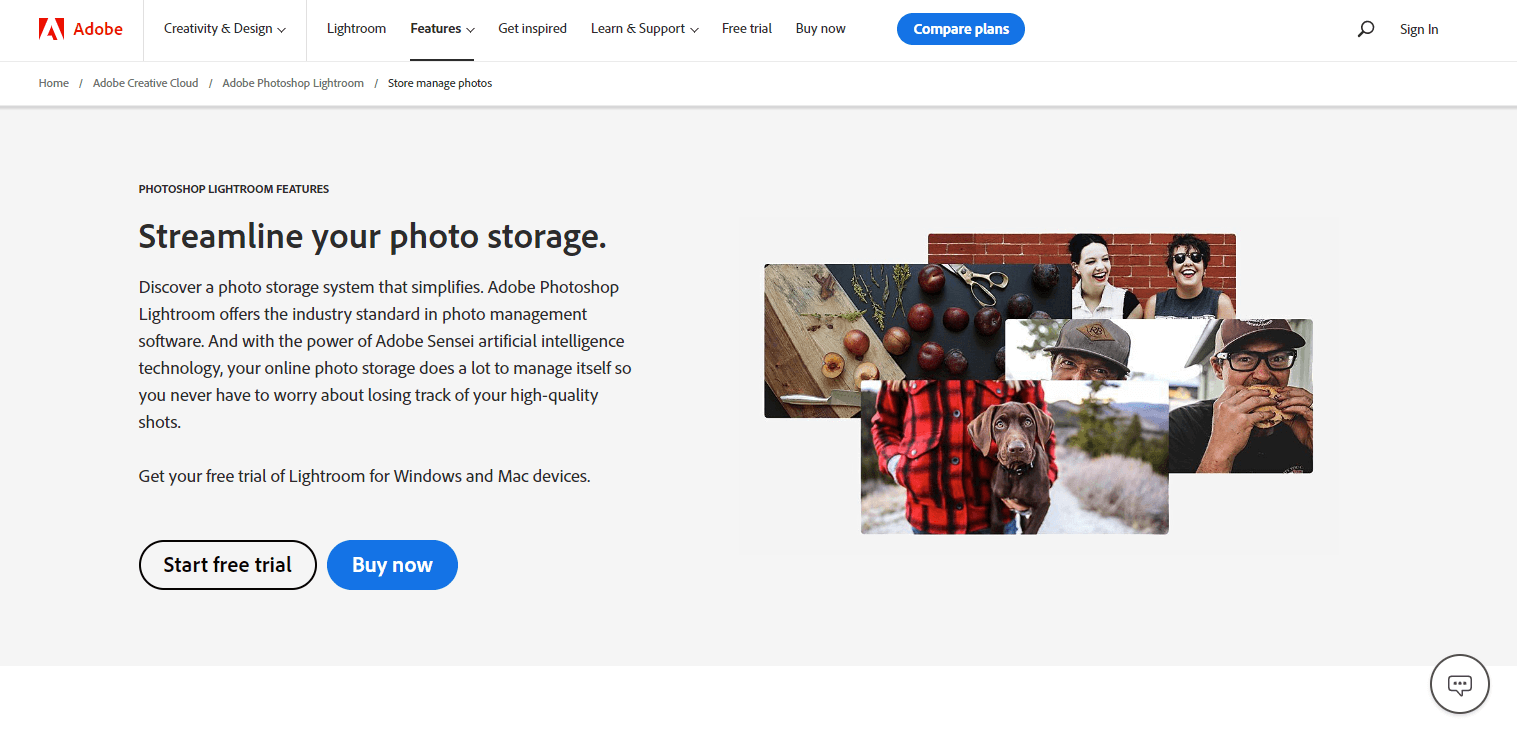 Adobe Lightroom is also a cloud-based photo management software, which allows you to organize, edit, share and store all your photos across different devices. Initially, you will get 1TB of cloud storage for free, which is enough for small businesses and individuals. After that, you can upgrade the plan as needed.
Lightroom has two versions: Lightroom CC (Cloud) and Lightroom Classic CC (Classic). The former is best for photographers who want to use their photos online or share them on social media like Facebook or Instagram.
The latter allows you to export your images as high-quality JPEGs so you can print them on paper when needed.
Pros:
1. Powerful AI tools
2. Syncs photos and edits across devices automatically
3. Same editing features on mobile, tablet, and PC
Cons:
1. Monthly fee
2. Paid cloud storage can be expensive
Pricing:
1. Photography plan (20GB): $9.99/month
2. Lightroom CC plan (1TB): $9.99/month
3. Photography plan (1TB): $19.99/month
Adobe Bridge: Best Enthusiast to Professional Photographers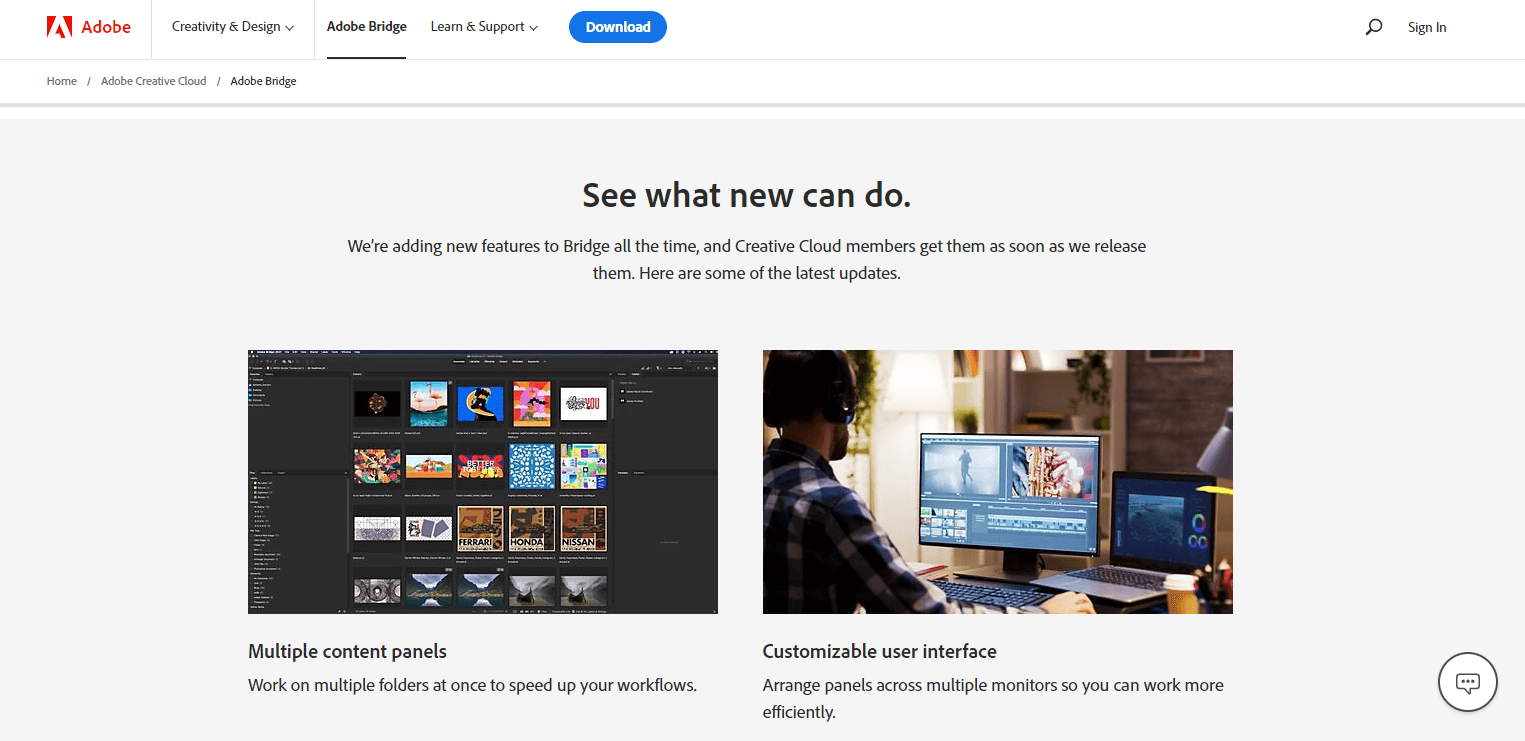 Adobe Bridge is the best photo organizer software for working across Adobe apps. It is similar to Lightroom, but without the additional complex editing tools.
Adobe Bridge is available as a resource management platform for the Adobe Creative Cloud package, but it is free to use. Bridge photo library manager enables you to categorize photos and organize folders with images using effective tagging, batch photo processing and metadata tools.
Pros:
1. Automatic cache management
2. A wide range of formats
3. Batch Processing
4. Integration with other Adobe products
Cons:
1. Basic collections
2. Cloud storage is not free
Pricing:
1. Individuals: $20.99/month
2. Teams: $33.99/month
Apple Photos: Best Image Organizer for Apple Users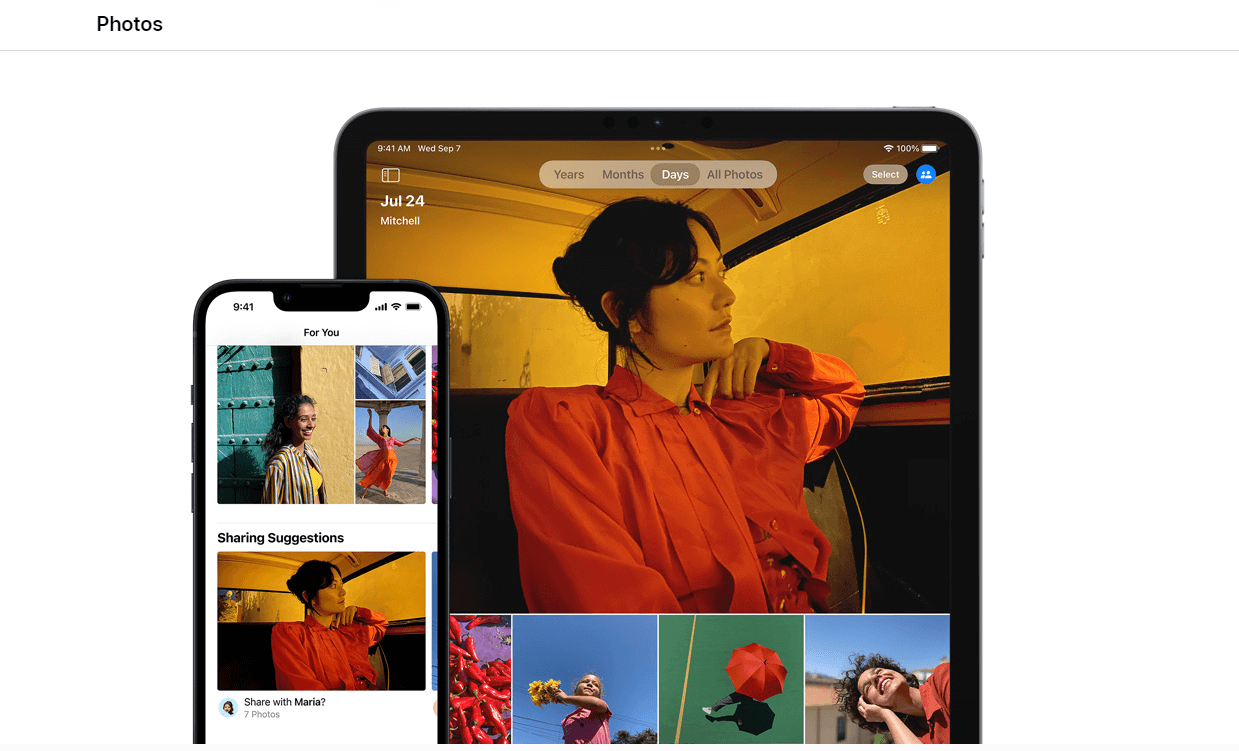 Apple Photos is the best Apple-based photo organizer. It's wonderfully integrated with a variety of Apple devices and services, which allows you to access your archives on different platforms. It's also a great tool if you want to take and tag images on different devices and upload them to the same central database.
It's exclusive to Apple devices, and if you run out of your free iCloud storage, you can pay a little morel to upgrade. You can get hundreds of gigabytes of space for just a few dollars a month, so it doesn't cost much. Still, whether you pay extra or just enjoy the free version, the file tagging and editing options on both Mac and iOS devices are excellent.
Pros:
1. Synchronizes your photos through iCloud
2. Intelligent AI-powered search options
3. Free to use with compatible devices
Cons:
Apple devices only
Pricing:
Completely free
Conclusion
In this post, we have discussed the photo management and recommend 5 best photo management software for you to select from. Photo organizing tools can help us manage our images better. Choose one of them and organize photos efficiently.