Have you seen those company Facebook post updates that constantly rack up thousands of impressions?
You know the ones that have a clever cover picture that ends up going viral all over the internet. Well, how do they get such engagement?
In this article, we will talk about how to make a Facebook post shareable, sharing with you some great tools and tips to help you optimize your Facebook posts.
Table of Contents:
How to Create an Attractive Facebook Post?
When designing your Facebook post, you need to ask yourself: what will get your audience engaged in the conversation?
The conversation can be anything from a product release to promoting your brand, but you need to make it digestible and eye-catching for the reader. Here are some methods that you can use to get people clicking:

Ask a Question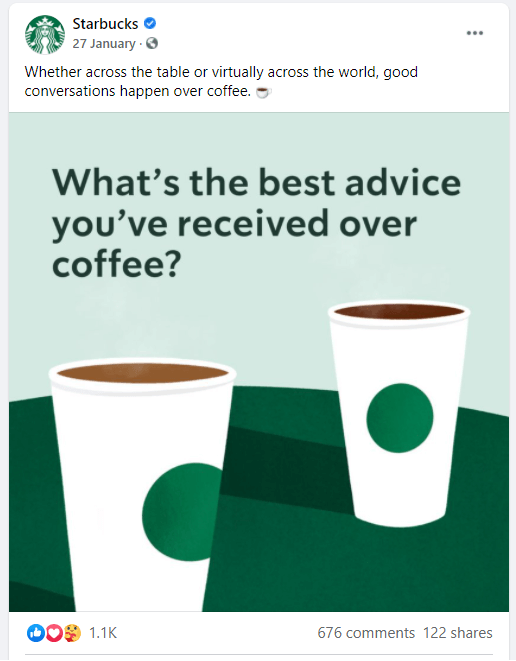 Asking a question is a simple technique but can still be an effective one if you don't overuse them. Starbucks use questions that relate to their audience and ask them to share their personal experiences. Using questions is a great way to let your readers know that you respect their opinion.
A Call to Action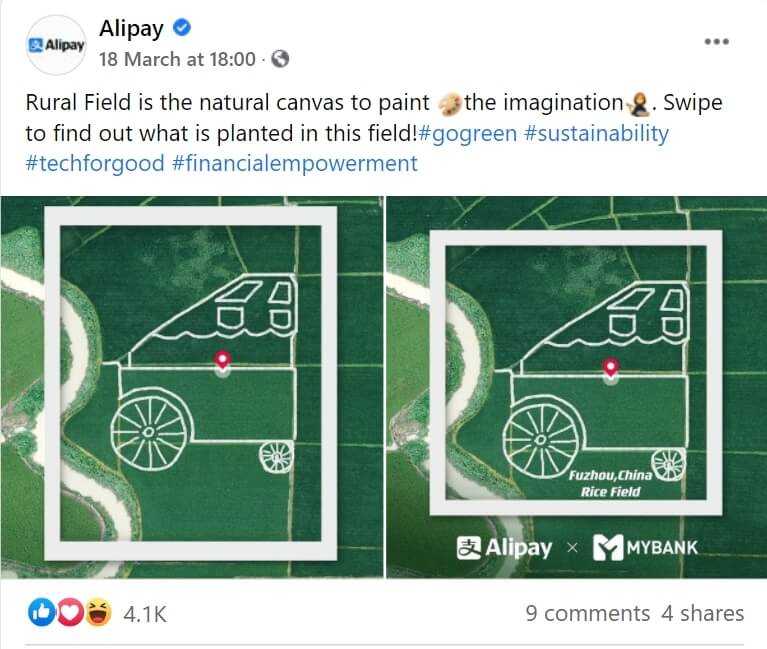 One way to get people hooked on your Facebook post is to give them an instruction to do something. Here, Alipay asks the reader to swipe to receive a reward of knowing something new. A call-to-action post demands that your audience reacts to the post instead of just quickly reading and forgetting.
Beautifying Your Visual Look With a Photo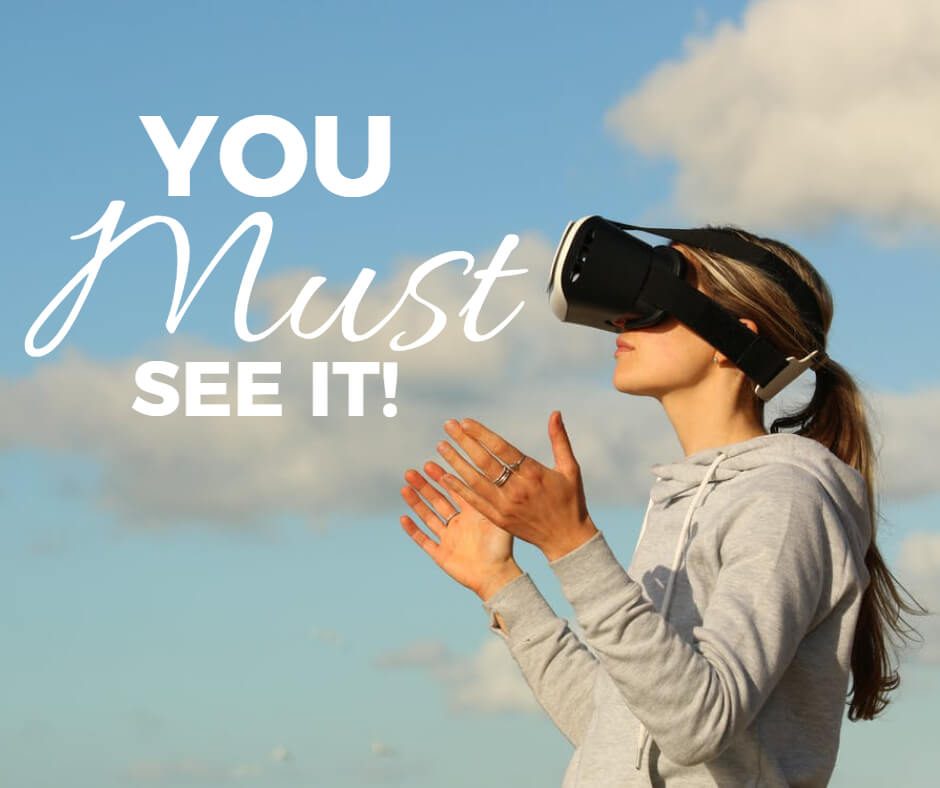 Using a Facebook post design tool to help you create an optimum photo for your post. They are free to use and can give you great ideas to get started. Various Facebook post templates from Fotor will give you much inspiration and design your own stunning Facebook post. You even do not worry about the Facebook post size.
Such as some promotion Facebook posts, sales Facebook posts, you can get them in minutes with Fotor. Try out these Facebook post templates from Fotor to start making your very own customizable Facebook post photos. Tell your readers exactly what the purpose of the post is and provides great exposure for your brand.
Offer a Piece of News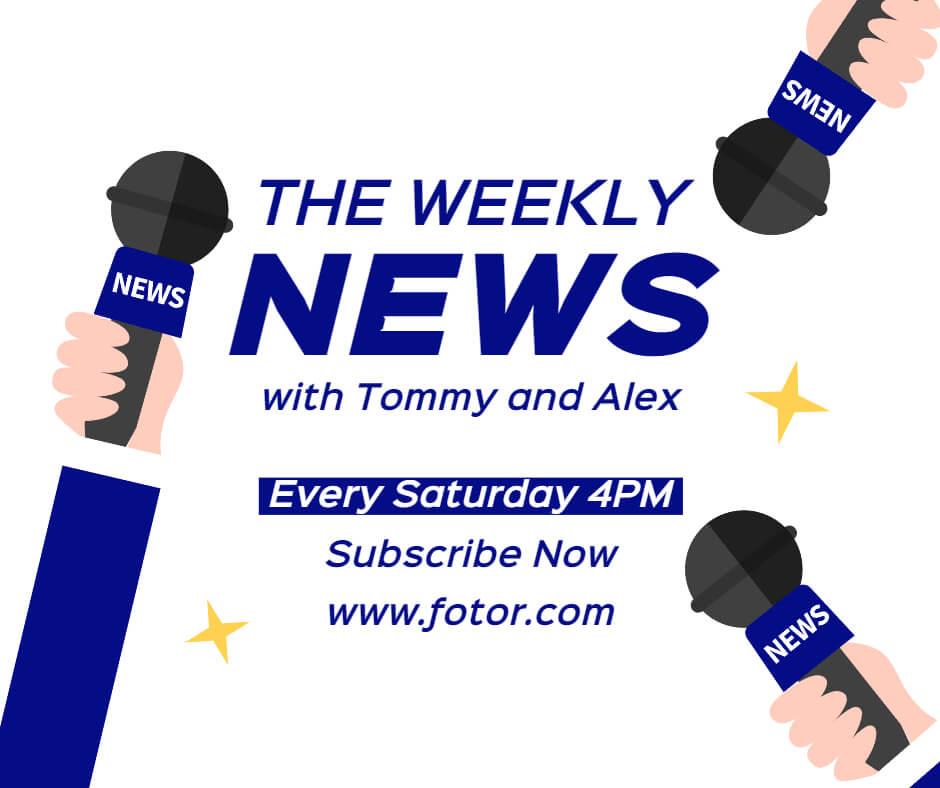 According to recent research on Facebook analytics from pewresearch.org, "around four-in-ten U.S. adults (43%) get news from Facebook". That's higher than Youtube, Twitter, or any other major social media platform.
That's why posting news pieces like this one from Amazon can bring in a huge audience.
Tell a Story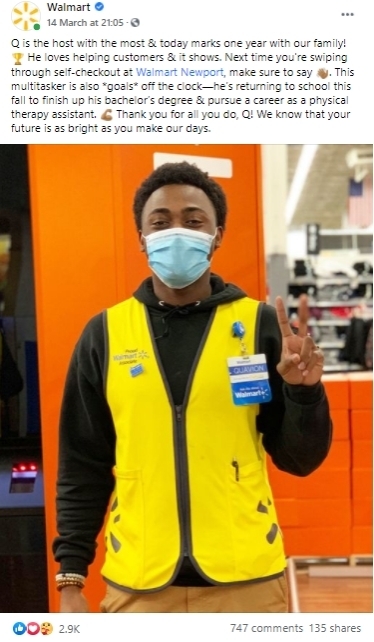 People love a story so why not give them one to read about? Walmart frequently updates their readers with stories about their employees. Topics include not just their job responsibilities but their goals, dreams, and personal relationships.
Story posts are a great way to build empathy between the company and the client.
How to Share Posts from Pages and Make Shareable Facebook Post?
It's not just your posts that can increase the viewership of your page but posts from other pages, groups, and even from your friends too.
It's incredibly easy to share a post from a page, all you need to do is tap "share" underneath the post and add a message or any hashtags if you wish. Then click "Share Now" to share the post with your friends or clients.
How to Share Posts from Friends and Make Shareable Facebook Post?
To share a post from a friend you will need to go to their page on Facebook or see their post on the Newsfeed.
You also need to pay attention to their privacy settings. If you are unable to click "Share" on the post, then it means their profile hasn't permitted you to share.
How to Share Posts from Groups and Make Shareable Facebook Post?
Facebook groups can be found in the left-hand side menu.
Groups can either be public or private. If you want to share a post from a public Facebook group, then you can share it with whoever you want. No matter whether or not they are a member of the group.
However, private Facebook groups are more restricted. You will only be able to share with members of that group.
Tips on How to Publish Your Facebook Post and Make It Shareable
When publishing your Facebook post you want to make sure it's going to get the best reach possible. After all, you've put all that effort into making your perfect Facebook post so you're going to want to make sure it gets the exposure it deserves.
Let's first look at how to simply post onto Facebook:
Open Facebook, go to https://www.facebook.com/,and sign in to your account.
Choose the right page you want to post on by clicking on either your page, a friend's page, or a group.
Click on the post box which can be found at the top of your News Feed.
Add text and your post photo, you can also tag people, create a survey, or check in at a specific place.
Click Post
Now that you know how to upload your post, let's look at some research-based tips that will give you an edge over the competition.
Post at non-peak hours
Non-peak hours you say?
Wait just hear us out.
TrackMaven analyzed over 1.5 million Facebook posts from multiple successful brands on Facebook. They posted their findings in this great infographic:

As you can see those posts published after hours received more interactions than those during the workday (8 am-5 pm). Look to post at those late-night hours when people are winding down.
Boosting a post
Boosting a post can be a great way to widen your post's horizons. You can choose what audience will receive your post and it will receive an influx of likes and impressions.
Facebook's business page has great information on how to make the most out of boosting your post. It will be an extra cost but if you apply the right strategy it can be very worth your while.
Conclusion
You should now be more informed on how to make a sharable post on Facebook. Make sure your Facebook post engages the reader in some way, maybe ask them a question, or give them a call to action.
Next, insert a cover photo that can grab the eye of the reader. Then follow the step-by-step instructions in this article on how to publish your post.
If you have any follow-up questions, please drop a comment below and I'll get back to you ASAP.