There is one thing we all have in common, we all have birthdays! And whether it's with friends and family, or the whole neighborhood there is nothing better than throwing a party for your loved ones both young and old. The first step to getting any party started is by setting up and sending out the invitations!
Buying premade invitations can not only be expensive but sometimes it can seem impossible to find the exact theme you are going for, and that's where Fotor comes in. Also, you will know how to make party invitations for your big events. Making it both simple and affordable to create completely custom birthday invitations that will let your guests know it's time to celebrate!
1. Find the Perfect Invitation for Everyone
There's a perfect party invitation for everyone, whether it's grandma and grandpa, or the new baby in the family! Let's take a look at some of the trends that are sure to put a smile on both the birthday boy or girl and the guests!
1.1 Perfect for Children
While everyone loves a party, young children are the ones who really look forward to the yearly celebration that is all about them! When it comes to children's parties there is a whole list of different themes and characters that the innovation can incorporate making them one of the more fun and creative invitations to create!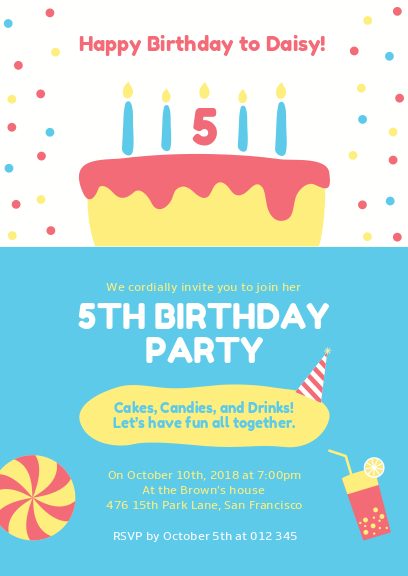 For both young boys and girls, you can't go wrong with adding a whole lot of color along with different illustrations and cartoon characters! If you are having a party in the summer, adding in fun beach accessories will be the perfect way of letting your guests know they are in for some summer fun!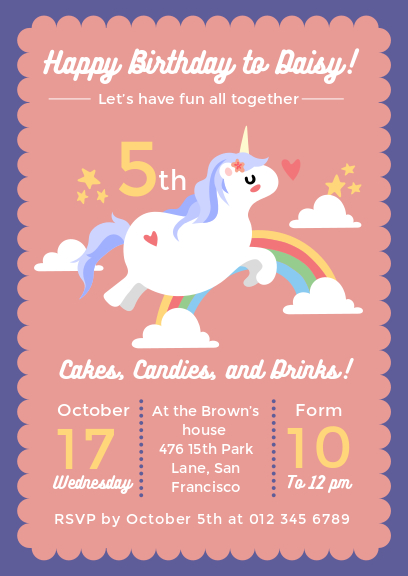 Unicorns never go out of style when it comes to little girls! Adding a unicorn illustration will be a sure-fire hit with the birthday girl along with her friends!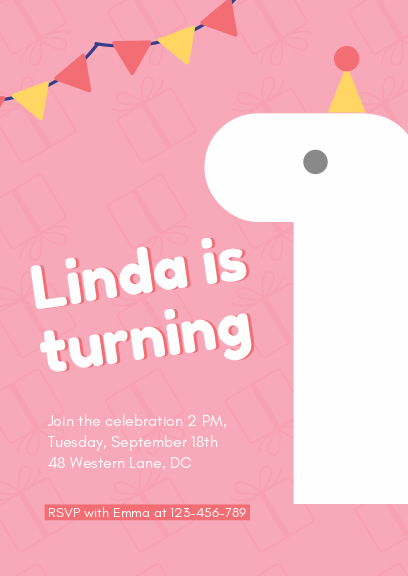 Have a little girl who's turning one? Try this ultra-cute unicorn-themed template, where the "1" is the unicorn!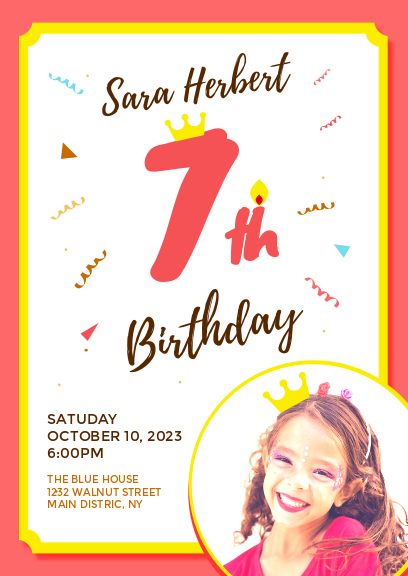 Placing your child's image on an invitation will make them feel like a celebrity for the day! And after the party is done, you and your family members can keep the invitation as a keepsake. You can also use Fotor's image editor to make the image extra special, and really "pop!"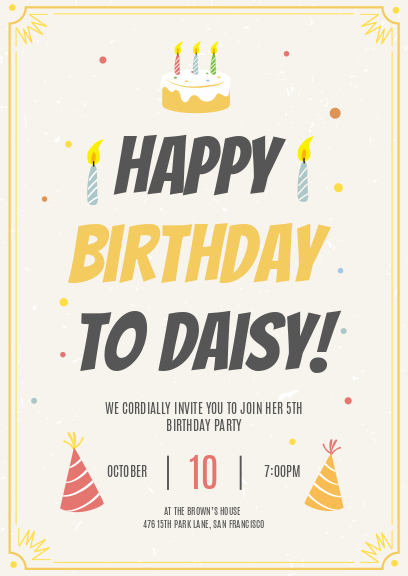 Create an invitation centered around the child's favorite color! In Fotor, you can edit the background, texts and sticker colors to make sure the invitation is tailor-made for your little one!
1.2 Perfect for Pets
Yes, even your furry friends love a birthday party! Whether it's a local dog park, or you are hosting it in your own back yard inviting over your and your dog's closest friends will lead to a howling good time!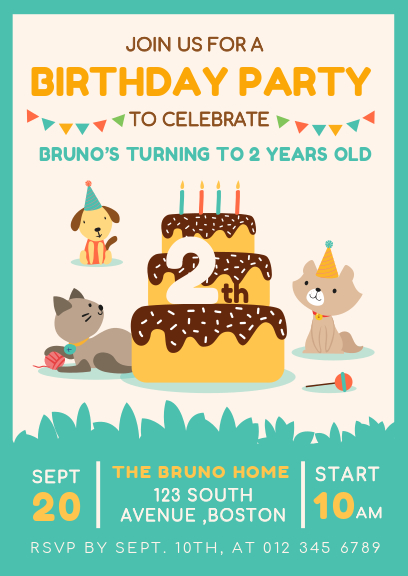 Go above and beyond by adding the cartoon faces of your friend's pup's face to the invitation turning into not only just a party invite but a keepsake to hang onto! Everyone knows you can never have too many furry friends around!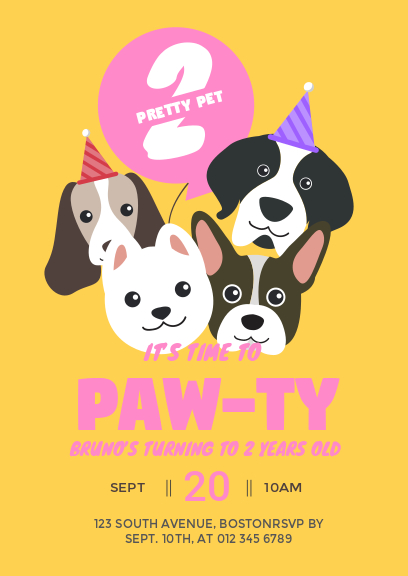 You can never go wrong with puns! Adding a fun animal-themed pun to your invitation will not only give your guest the information they need but will also put a smile on your face.
How do you know a good dog pun from a bad dog pun? The good ones make you bark with laughter!
1.3 Perfect for Youth
It's an exciting time when little ones become big ones and it's a cause for celebration! Gone are the days of cartoons, party favors, and banners, however. Now it's about party experience! Youths love inviting their friends over for games, food, and fun so it's always a great idea to let you your guest know what the activities that will be going on at your teen's birthday.
Having a party at a certain location or venue? Make that the star of the design so the parents know exactly what their teen might need to bring with them. Who doesn't love a good pizza party at the local bowling place!
Just because they are getting bigger doesn't mean they don't love presents. This tiffany blue invitation still screams "party" but with a more sophisticated color scheme. Perfect for the refined young lady who is about to get a little older.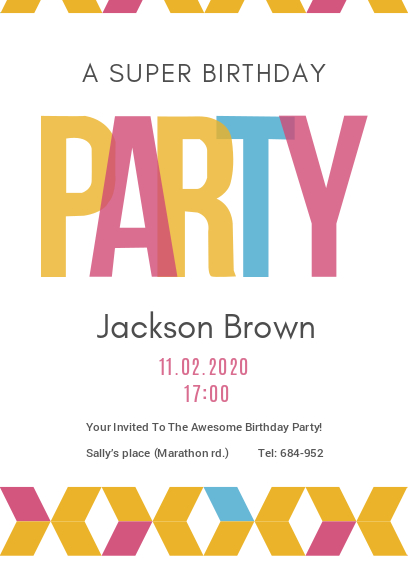 Keep it all about the party with this minimal but bold party invitation template. Letting your guests know that this day is all about one thing: the party! It may also be a good idea to let your guests know if there will be food and if presents are encouraged or not.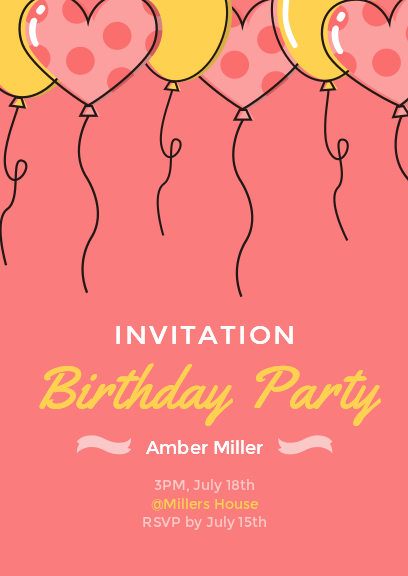 Keep it simple, but still festive, with a minimalistic design that features your teen's favorite colors or the colors of the other party decorations.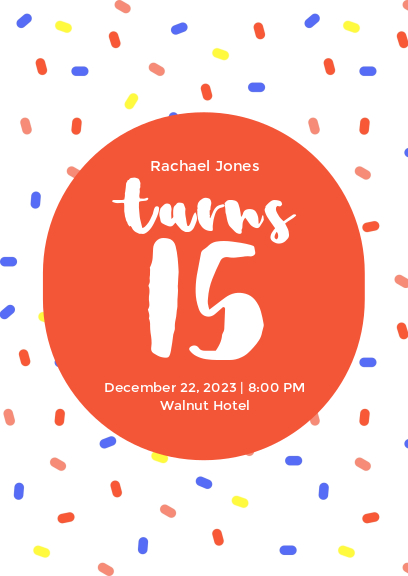 Growing up is exciting for young-adults! Make their age the main attraction with this confetti themed invitation perfect for both boys and girls.
1.4 Perfect for Adults
The young aren't the only ones who like to party! There are many more milestone birthdays to be had once you have left your teen years and they call for a celebration! When putting a party together for someone older, it's important to know exactly what they love and how they'd like to spend their birthday. It is about them after all!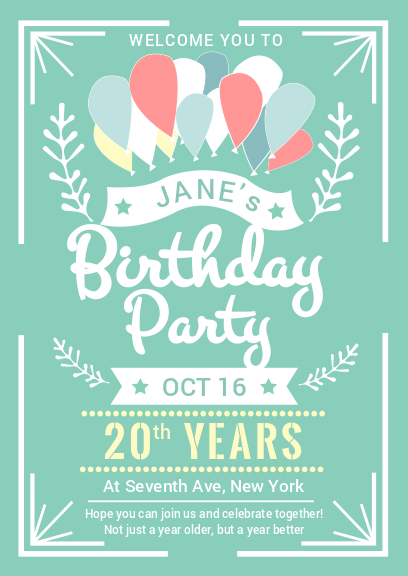 Pastels are always trendy and perfect for not only every age but every occasion! You could easily change out the balloons for something else and completely change the event!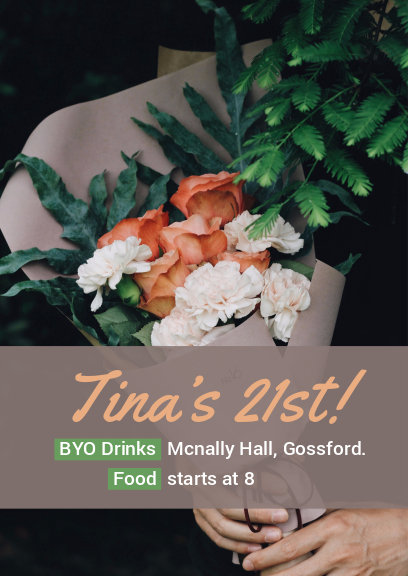 The 21st birthday is one of the biggest parties people may end up having in their life! Let's your guests know that you intend to have a good time and want them to join in by adding "BYOB", or bring your own beer, right onto the invite.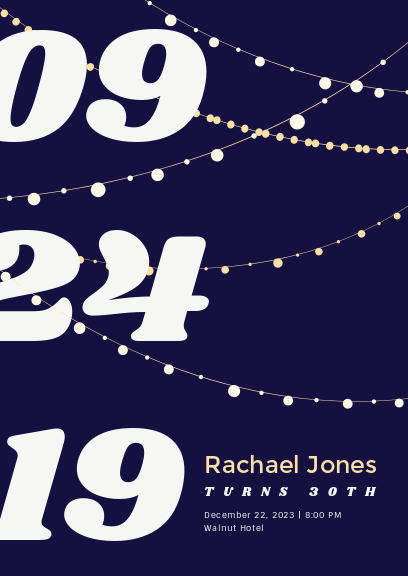 Celebrate the big "30" with a classy yet festive innovation that features romantic string lights that still give off the vibe of party and fun. You can even change the colors of the lights to the person's favorite color inside Fotor!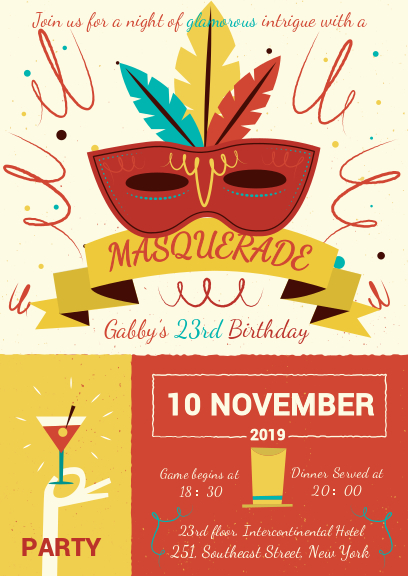 Having a themed party? Why not make it a masquerade! Add a mask right onto the invitation so your guests know to dress up and get ready for a night of drinks and fun.
Or create that vacation you have been dying for by throwing your own Hawaiian lush, of course with matching invitations so your guests know Hawaiian shirts are not only welcome but encouraged!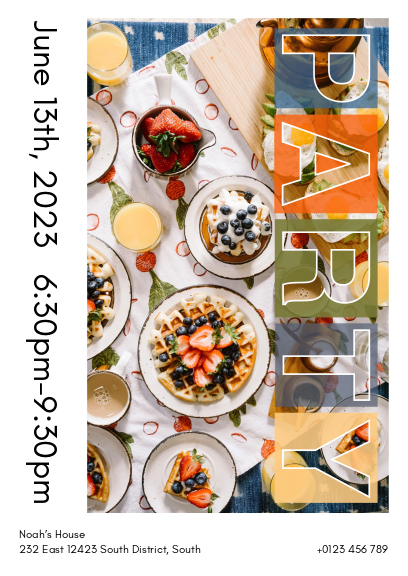 Sometimes those days of drinking and going all night long are far behind us, but you still want to get together for good food, conversation, and memory-making. This invitation is perfect for dinner parties!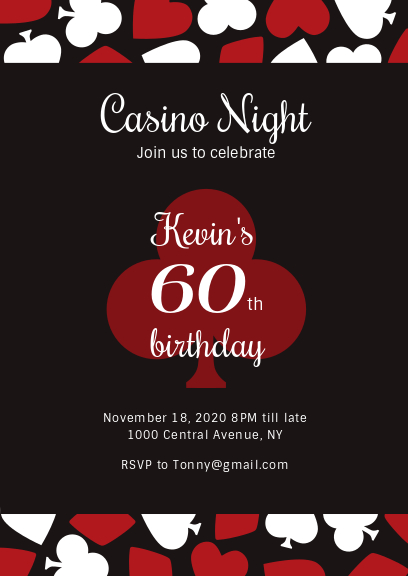 You may be entering your twilight years, but some party animals never die! Treat your guests, and yourself, to a night of food, drinks, and gambling! Let your guests know that you intend to meet lady luck tonight with the casino themed invitation!
2. Tutorials: How to Make a Party Invitation
Let's do a quick step by step walkthrough of how to create a party invitation in Fotor! First, we will look at how to customize a template and then how to create a party invitation from scratch!