Sometimes, people don't want to download increase photo resolution apps on their phones because they take up a lot of storage space. No worry, here we will share some powerful and easy-to-operate online editors for you to increase the photo resolution.
Fotor is a free and powerful resolution changer that utilizes exclusive technology to bring an unprecedented level of editing control to everyone. With Fotor's AI image upscaler, you can increase photo resolution and improve image quality easily. More than that, you are free to convert a low-resolution image into high-resolution in seconds. With artificial intelligence algorithms, Fotor can 100% automatically increase the image resolution and enhance photo details for you. And Fotor's photo enhancer works with a wide range of photos, such as portraits, landscapes, anime pictures, etc.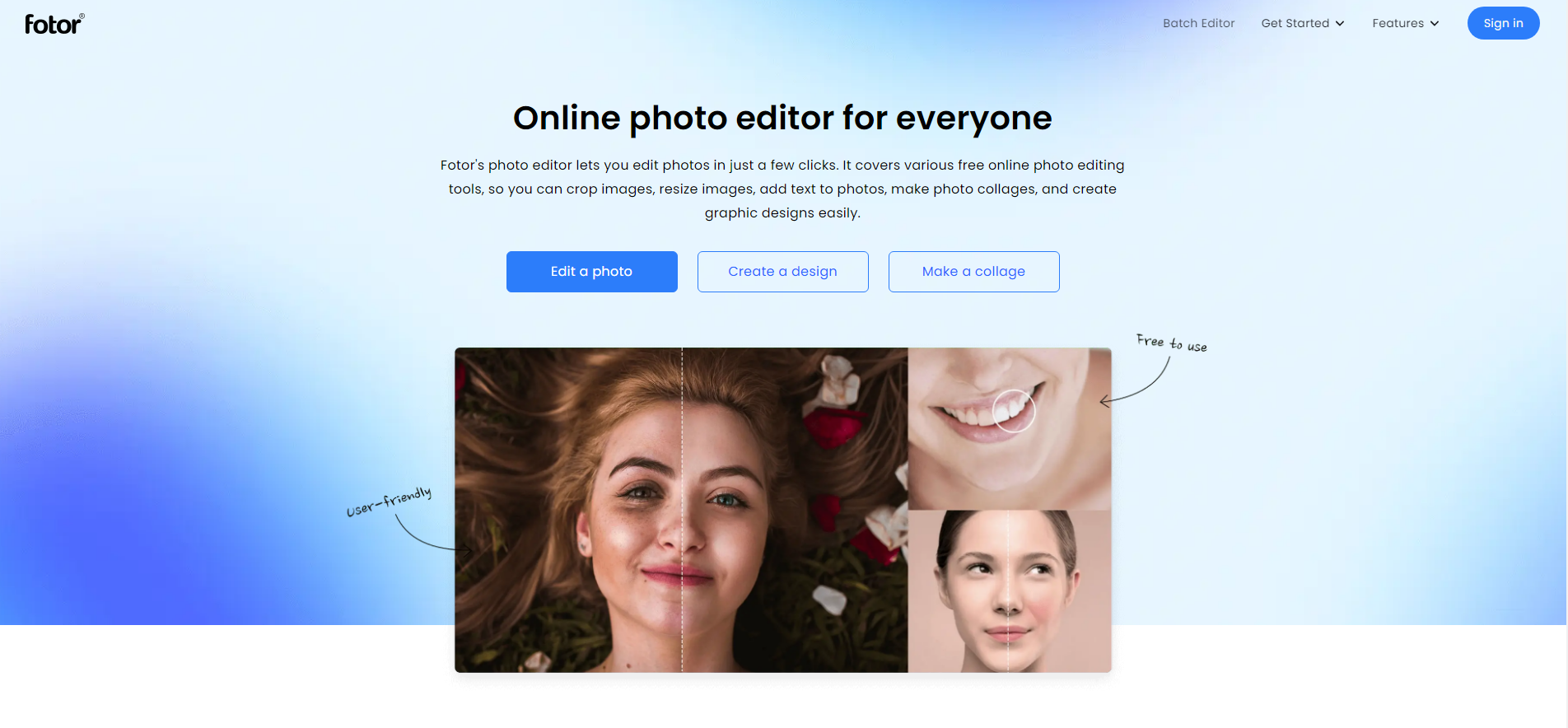 Key features of Fotor:
Various editing tools
Tons of design materials
Free of charge
How to increase resolution of image in AI Enlarger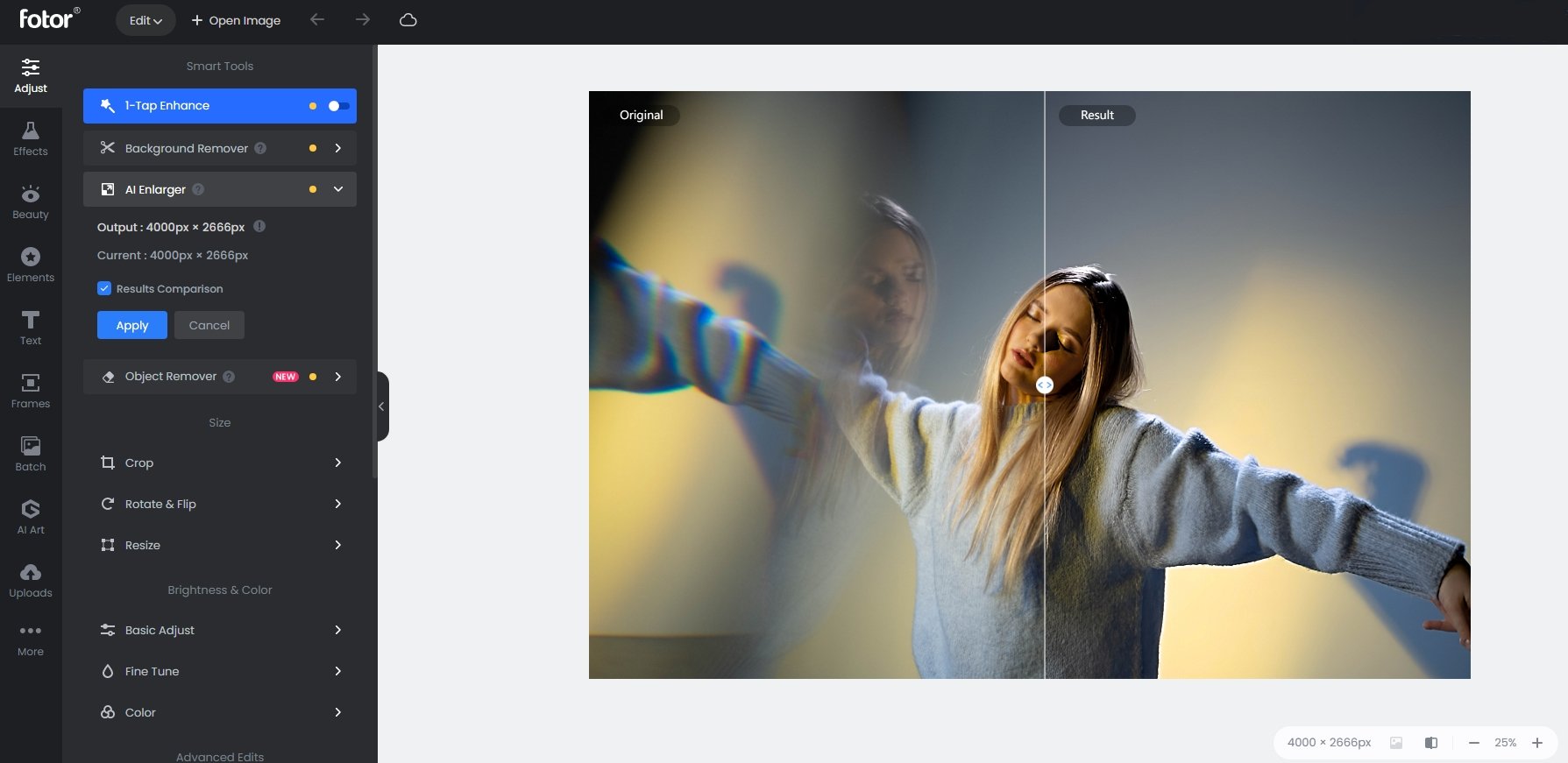 Open the image you want to edit in Fotor.
Click "AI Enlarger" from the left sidebar to increase your image resolution automatically and without losing quality.
To compare your edited photo to the original, just drag the contrast line on the image to see the before and after visual effects.
You can always additionally refine your image by using Fotor's built-in editing tools. Adjust brightness, contrast, exposure, highlights, shadows, and saturation, sharpen images, change color toneand more.
After you finish editing, save and download your edited image with the desired file type.
How to Increase Photo Resolution in Photoshop
Photoshop is a worldwide-known image editing tool that provides various powerful image editing tools for you to edit and create. It is useful to change the bad quality images to high quality ones in Photoshop.
Below you will know the detailed steps to change your low-resolution photo to a higher resolution one. With several steps, you can learn how to increase resolution of image in Photoshop without losing quality easily.
Open the photo in Photoshop
Click on preference in Edit, then follow the video to check the previews
Next, choose the image size in Image
Just change the related sizes according to your requirements
Export you photo
These 5 steps can help you fix pixelation photos quickly and easily. However, some of us are not familiar with Photoshop. Next, we are going to share some apps and online editors with you!
Best Apps to Increase Photo Resolution for Free
Actually, not everyone is an expert at operating Photoshop to increase picture resolution. So, we are going to share best apps to increase photo resolution which you can use as an image enhancer to improve the quality of pictures.
PicsArt: Increase Photo Resolution App for Beginners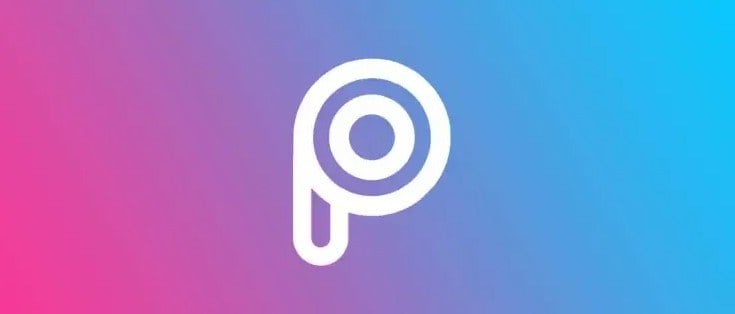 If you are unfamiliar with how to change low quality picture to higher one, you can try PicsArt to improve your picture resolution which is friendly and easy to operate for beginners. As an all-in-one increase photo resolution app, you can easily enhance your picture resolution and customize more for your artworks with it. After changing quality of images, you can post them in PicsArt's community or other sosial platforms to share your newly resoution-enhanced images with others.
Pros:
Support most social media
Cons:
How to improve image quality in Picsart
Open the PicsArt app and click on the feature on the homepage
Open the image you want to increase the resolution
Tap on the Resize tool
Input your desired width and height values according to your requirements
Download your photo with a high quality
Pixlr: User-Friendly Picture Quality Converter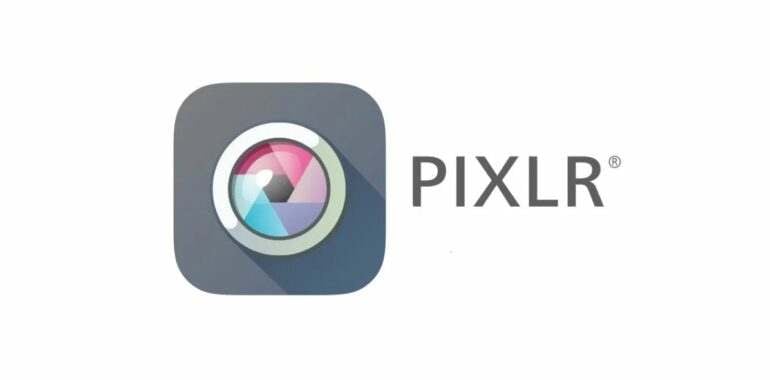 Pixlr increase photo resolution editor allows users to use intuitive image editing tools even when the network is slow even down, which makes image editing easier and faster. Pixlr is user-friendly app to increase image quality because this app is simple and convenient to operate. Moreover, Pixlr can enhance picture resolution with just one click after uploading the bad quality images.
Pros:
Support most photo formats
Cons:
Five Steps to convert photo to high resolution in Pixlr:
Open the Pixlr app and choose the image function
Upload the photo that you want to edit
Click on the box tool
Tap on the enhancer tool
Export the photo
Snapseed - Professional Resolution Changer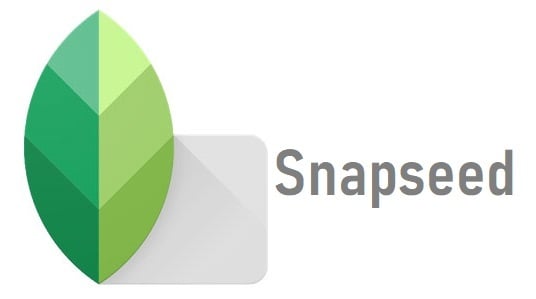 If you want to enhance image quality with the stunning effect, try Snapseed. As a professional image quality enhancer, Snapseed always help you slove the problem on how to increase picture resolution easily and quickly. What's more, it can smooth the details in the process of image resolution improvment.
Pros:
Cons:
Follow these steps and you can increase photo resolution with Snapseed :
Open Snapseed app
Open the image that you need to increase the resolution
Click on the details in the tools
Save your image
Conclusion
In this blog, we share information about how to increase resolution of image. Photoshop is a professional photo resolution increasing software. In addition, there are three apps to increase photo resolution, including PicsArt, Pixlr and Snapseed. When you don't want to download those apps, you can choose online resolution changer to improve image quality.