How to Create a Stunning Christmas Facebook Cover: Ideas, Tips & Tool
---
Have you ever updated your Facebook page for the holidays? We decorate our homes during the holiday season. Why shouldn't we do the same for social media networks?
Today, we'll be looking at how to prepare your Facebook cover photo for Christmas. Updating your cover photos is a great way to connect with your audience. Also, it is a simple and easy way for you to spread the holiday cheer and show your personality. Follow our tips for creating seasonal Facebook covers that boosts engagement and spread holiday cheer!
Let's get started!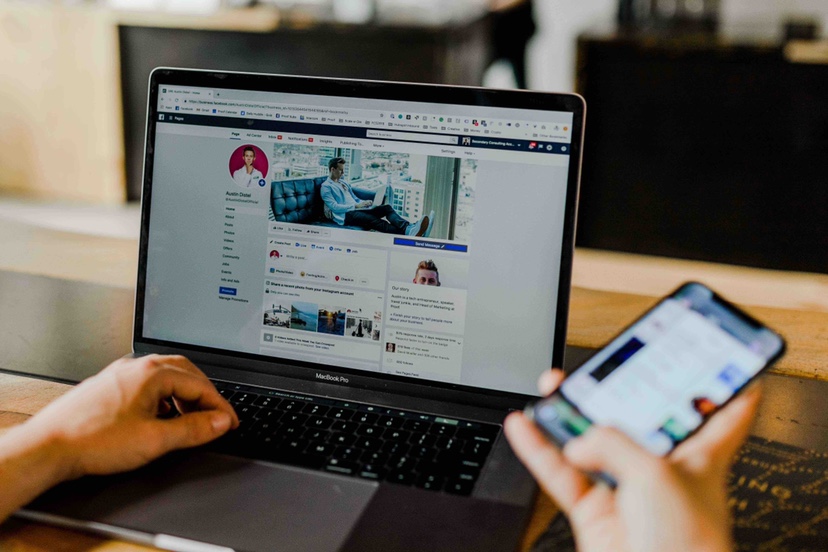 Part 1: 10 Popular Christmas Facebook Cover Ideas
Cover photo is one of the most significant elements of Facebook page. Just like the window display of your storefront. Facebook cover photo plays an important role in showing yourself. You must be also interested in creating your own stunning Facebook timeline cover photos. Here are some popular Facebook cover ideas for the Christmas season.
1. Align Right
Your profile picture is on the right side of your profile. So where are the words and images that should be placed when you are designing your Christmas Facebook cover? Yes, on the right. Therefore, placing relevant Christmas elements on the right of your Facebook cover is a pretty basic but important concept.
2. Be Direct
If you know what you want to say about Christmas, just say it. It is more authentic and personal to write some words. Fotor offers you different fonts to use. Or you can apply some simple templates and design elements on Fotor to express yourself directly. Your Christmas Facebook cover can also be attractive and popular in this way.
3. Set One Christmas Scene
There are a lot of classic Christmas scenes. Just choose what you like and combine with Facebook cover photo templates.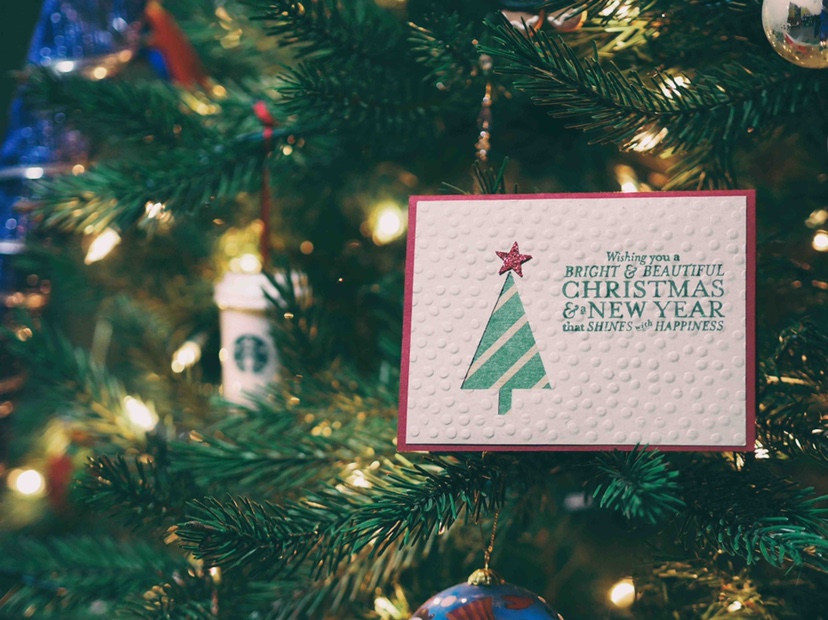 Fotor provides various Christmas elements for you to use. Choosing a classic Christmas tree sticker, cute Santa Claus, or other Christmas decorations, they can create a familiar Christmas scene for your audience and leave them a deep impression.
4. Highlight the Christmas
People change their Facebook cover photos timely to follow the trend. Highlighting the Christmas on your cover photo can be a simple but clear way to tell and attract your followers.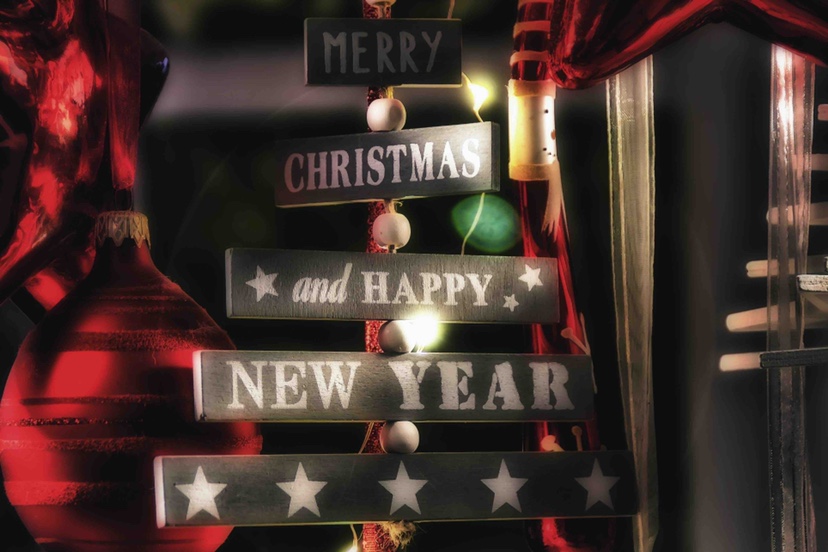 Remember to keep your colors and messages clear and intact.
5. Maintain Your Character
It's bad to change your character or style on special days. People prefer consistency and familiarity, and your Facebook cover photo is a place to strengthen those familiar messages. Your Christmas Facebook cover should not stray from that fact.
6. Design ChristmasTag To Start Conversation
A tag is a powerful thing these days. It plays a role in big events. When you add a Christmas hashtag on your Facebook cover photo, you naturally create a topic or join people's topics to gain more communication and discussion.
7. Show Yourself with Big Picture
Another way to show you are celebrating the season is by using a personalized, Christmas-themed profile picture for your Facebook page. Fotor's online profile picture maker can help you create an excellent one in no time! I believe it will make your Facebook cover photo stand out even more than before.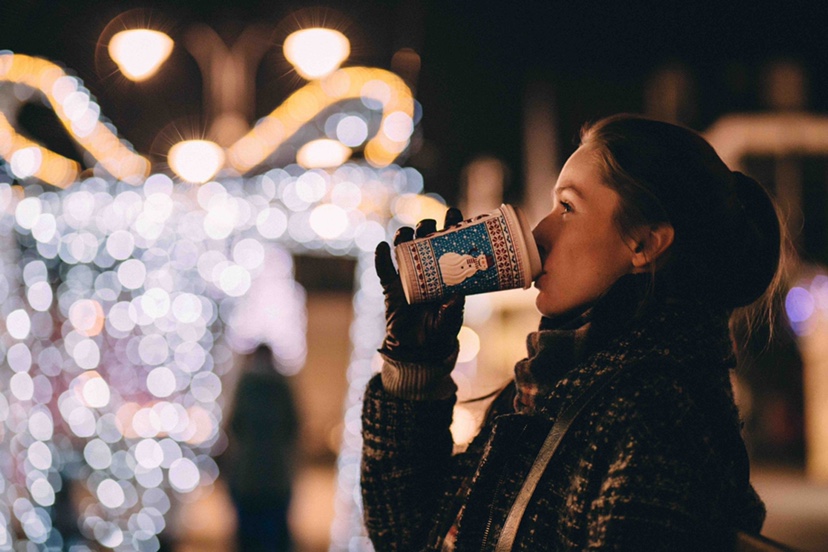 8. Add Christmas Topics
Facebook is a powerful tool when it comes to rise a topic. Just try to bring some popular topics on your Facebook Christmas cover photo. It will attract people to visit your site and gain likes.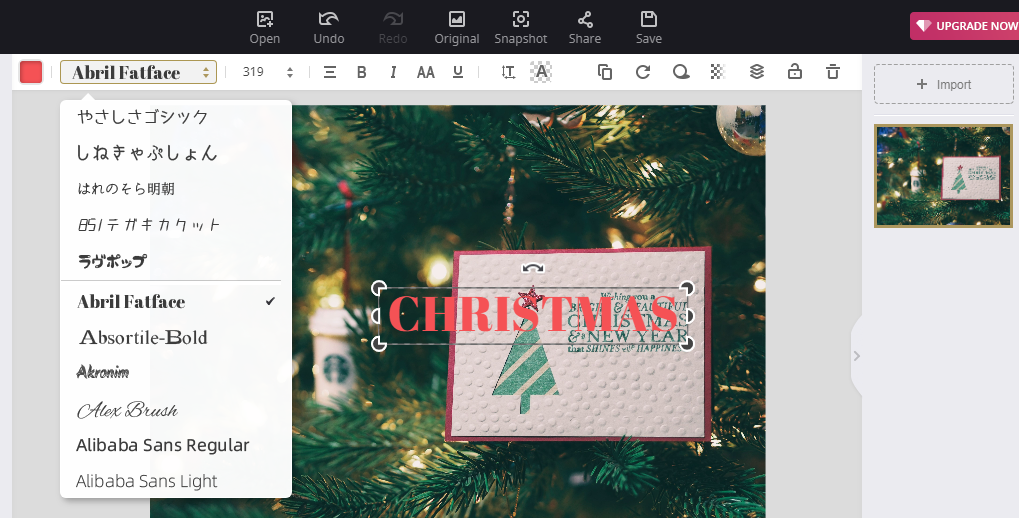 Whether you want to use powerful fonts or graphics, Fotor can always meet your needs.
9. Less Is More
You may struggle to choose photos as many artists do. A lot of artists on Facebook tend to throw all of their great works into a cover photo. But sometimes it will create a messy collage that we may just tend to skip over. So select your finest works and leave enough room to give each piece enough space to breathe and enough scale to see properly.
10. Properly Use Special Effects
Your Facebook cover is your personal showcase wall where you can show yourself and your skills. Using some special photo effects to present a texture image or 3D photograph can be amazingly useful and effective for your Facebook Christmas cover. You can choose any effect you want in Fotor.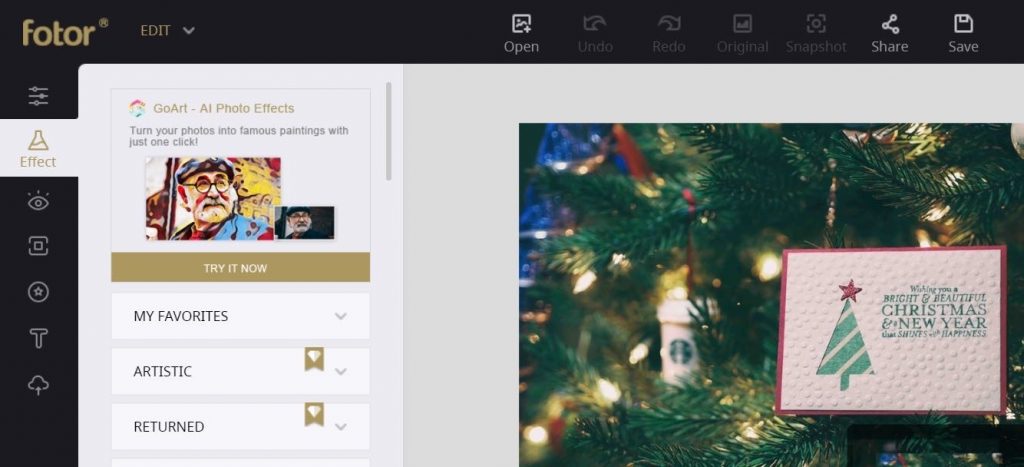 Part 2: How to Design a Christmas Facebook Cover with Fotor
How to make an amazing Christmas photo cover is an exquisite work. Featured by tons of custom templates, fonts, and stickers, Fotor provides various choices to enable you a wonderful Christmas cover photo designing experience. The following are basic instructions for making a Christmas Facebook banner.
Step 1: Go To Fotor and Click "Create a Design"
The first thing to design a Facebook Christmas cover is to go to Fotor and then click "Create a Design".

And under the "Create a Design", we have tons of various templates here to choose from, you can choose the first choice "Facebook Cover" option or directly search keywords like "Christmas Cover Photo". Then it will bring you to our template page, where you can find a suitable Facebook Cover template.
Step 2: Choose Your Facebook Christmas Cover

Template
Our pre-made templates range from cards, Facebook Covers and more, all enjoy different themes that are perfect for any occasion.
With the Pre-set designs, those templates help you to put photos in more suitable places and show you different types of text to use. After selecting a template page, you can start editing. You can upload your photos or make your own from scratch. Our text tool can help you to edit texts, size, shape, and font. Various stickers are also available. All in all, backgrounds, small photos, and texts can all be altered to you.
Step 3: Modify and Design
Then it is time to modify and design details for your Facebook Christmas banner. Base on Facebook's requirement, you can appropriately adjust the cover's size or apply strong colors and emotional elements to achieve great effects and leave your visitors a deep impression.
Step 4: Preview, Save, and Share
After finishing your design, it is time to save your work and download your Facebook Christmas cover. It can be done with our free web version. After downloading the file to your computer, you can follow the steps on Facebook to change your eye-catching Facebook cover. Whenever you need, you can always come back to Fotor to adjust your templates.
Part 3: 7 Tips to Make Your Christmas Facebook Cover More Attractive
Designing a Christmas Facebook cover is interesting. But how to make your Facebook cover photo more attractive is still a complex thing. Following those some useful tips to make your Facebook cover photo charming.
The Facebook cover photo is definitely the most noticeable part of your page for your personal profile or business brand. Designing Facebook cover and changing it timely to suit the season is a significant behavior. After knowing the basic steps to design a Facebook Christmas cover, here are some tips that may make your Christmas timeline covers more valuable.
1. Present Your Character with Christmas Photo
You are designing your Christmas Facebook cover, and your Facebook cover photo is the place to show yourself and where you can express what you want or like. It is also the first place your visitors will see. Designing a great Facebook photo is an important way to develop your image. If it's for business use, you can take advantage of this place to reinforce your brand. Therefore, you need to maintain your characters and utilize some elements to highlight your charisma. Equipped with tons of seasonal edit material, Fotor can meet your different needs.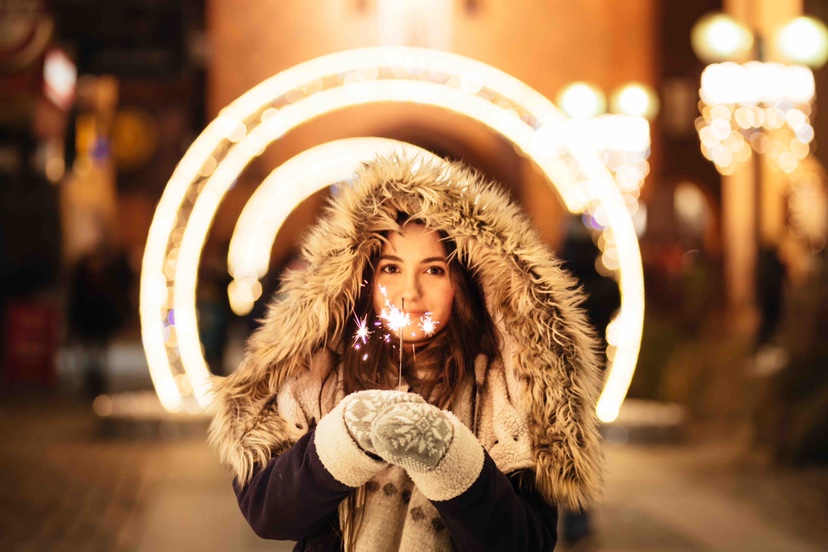 2. Strong Christmas Colors
People are always attracted to beautiful design, and color is the main factor in creating attractive Facebook cover photos. Green and red are the classic Christmas colors.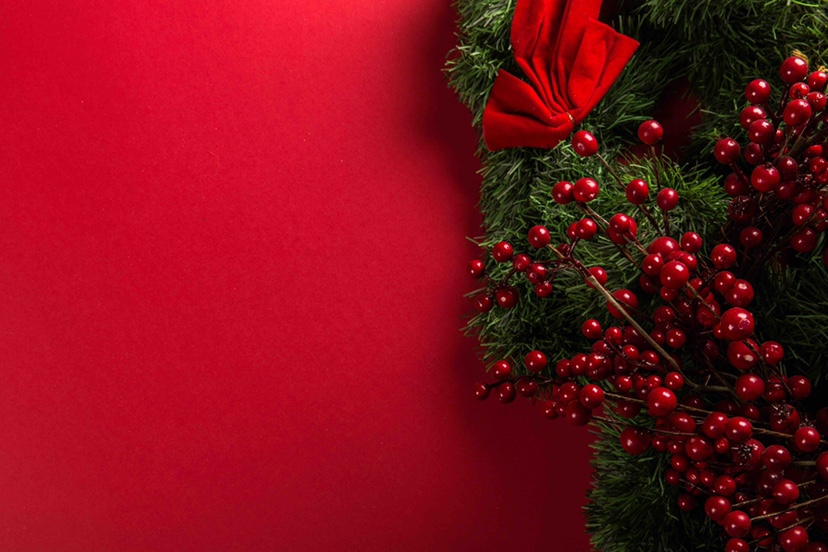 They are bright and warm which reflect the Christmas season vividly. But if you want to make your Christmas fb cover photo more attractive, why not try other creative and similar colors related to Christmas? They can present a bright and new look altogether. Fotor provides perfect background color choice where you can design your Christmas colors as you want.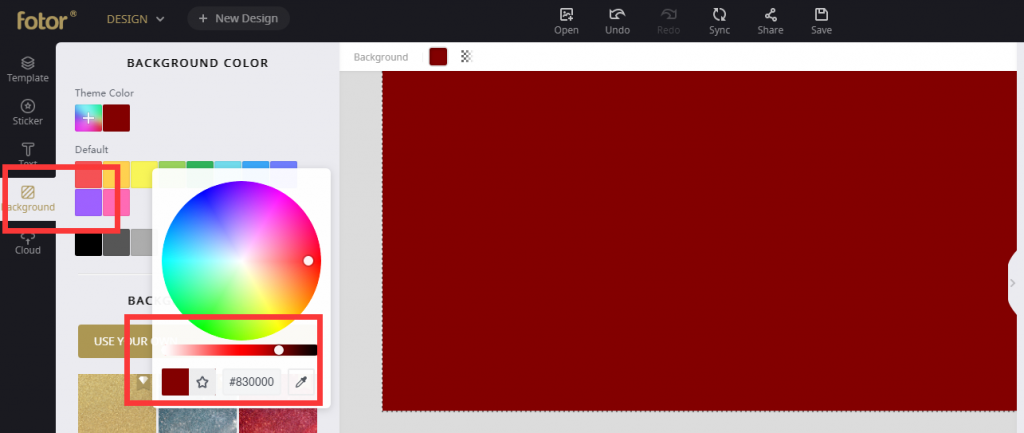 3. Properly Use Christmas Elements
Christmas Facebook cover can't without Christmas elements and it needs to reflect the Christmas theme. Fotor has a plethora of various stickers related to Christmas. You can combine basic shapes, lines, arrows with special Christmas-theme stickers to make your Christmas fb covers funny.
4. Pay Attention to Specific Requirements of Facebook
There are specific requirements of Facebook cover photo's size. The size requirements for webpage and mobile devices are different. As you can imagine, if the image is not optimized to let the main elements are in the center of the image, you will not see any image with a professional appearance. Therefore, properly adjust the size of your Facebook cover photo to achieve great effects.
5. Make Christmas Emotional Connection
A successful photo design is to make your audiences feel something and then do something, whether it is a reply, comment or sharing. So choose a cover photo for it's Christmas emotional impact. Happiness and cheerfulness are common feelings related to Christmas.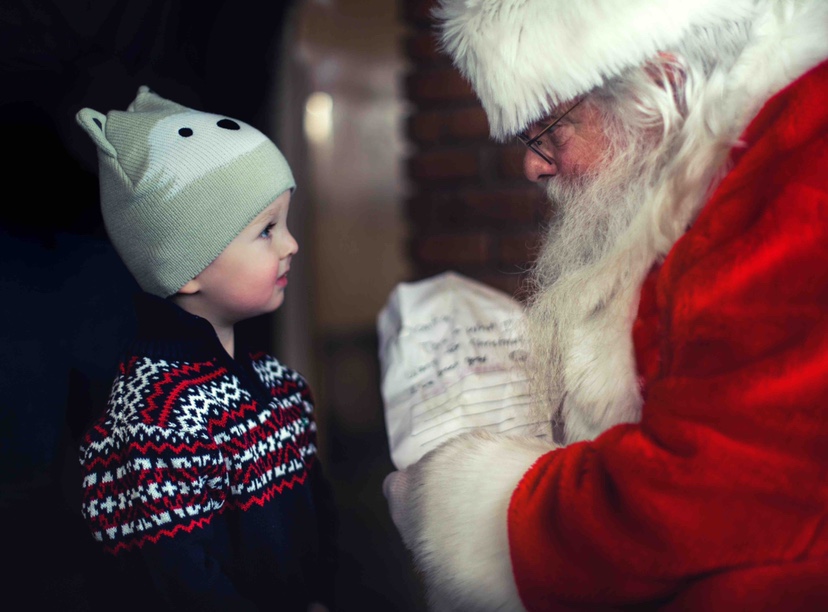 6. Tell your Christmas Story to Evoke Sympathy
Photo records the time and preserves memory. People can always know something from a great photo. You can choose a meaningful Christmas photo to design your Facebook cover photo, such as the moment of family reunion, which will share your Christmas story and evoke their sympathy.
7. The Best Time to Post Your Facebook Cover
Choosing the best time to post your Facebook cover can greatly help you reach more of your audience. However, the best time to post depends on a number of factors. If there is no specific answer, maybe you can try these two strategies. The first one is to focus on your own data. Facebook provides a ton of available data for all page owners. Understand your audience comprehensively like when your fans are online and what Christmas content they prefer can bring you more success.
The second one is to know a time when it is most relevant. Your Christmas Facebook cover may work best on Christmas Eve or Christmas Day. So set up a scheduling time and post your amazing photo covers to update your Christmas news on those relevant days can achieve the maximum impact.
Conclusion:
As we all know, the Facebook cover photo is the most eye-catching part of your page. Whether you are designing for your personal profile or for your sale, you need to brand it with an attractive look. All our Christmas Facebook cover templates on Fotor meet the Facebook cover photo size requirements. They are always waiting for you to create your own stunning Facebook cover photos in seconds. Fotor is always looking forward to your visiting!
Just please note design is the visual transmission of ideas, so be sure to know what your ideas are before you work. Then try our Facebook Christmas cover templates now without hesitation! Wish you a Merry Christmas and a Happy New Year.stand out even more
---
Related Posts :
Leave a Reply :