There is nothing better than a Christmas party with family, friends, and, of course. While we all have the traditional dishes that we love to eat year after year, sometimes it's fun to mix things up a bit and try something new. If you're looking for some winter Christmas dinner inspiration, look no further than this list of the best Christmas dinner ideas that are sure to hit the spot. From garlic-herbed beef tenderloin to pumpkin risotto, there's something for everyone on this list. So whether you're looking for a new dish to add to your holiday table or just want to try something different, look no further!
Make a Christmas Menu for Best Christmas Dinner Dishes
Find a Christmas menu template from Fotor's collection of prepared design templates that suits your style. Fotor's Christmas menu templates are fully customizable, so you can customize your own menu from every aspect. Easily customize online using Christmas decorative elements like Santa hats and snowflakes, and creative text combinations, fancy fonts, cute logos, and images.
These customizable Christmas menu templates for Fotor's menu maker will help create a Christmas atmosphere, use one of these beautiful Christmas menu templates to welcome your guests to your Christmas dinner!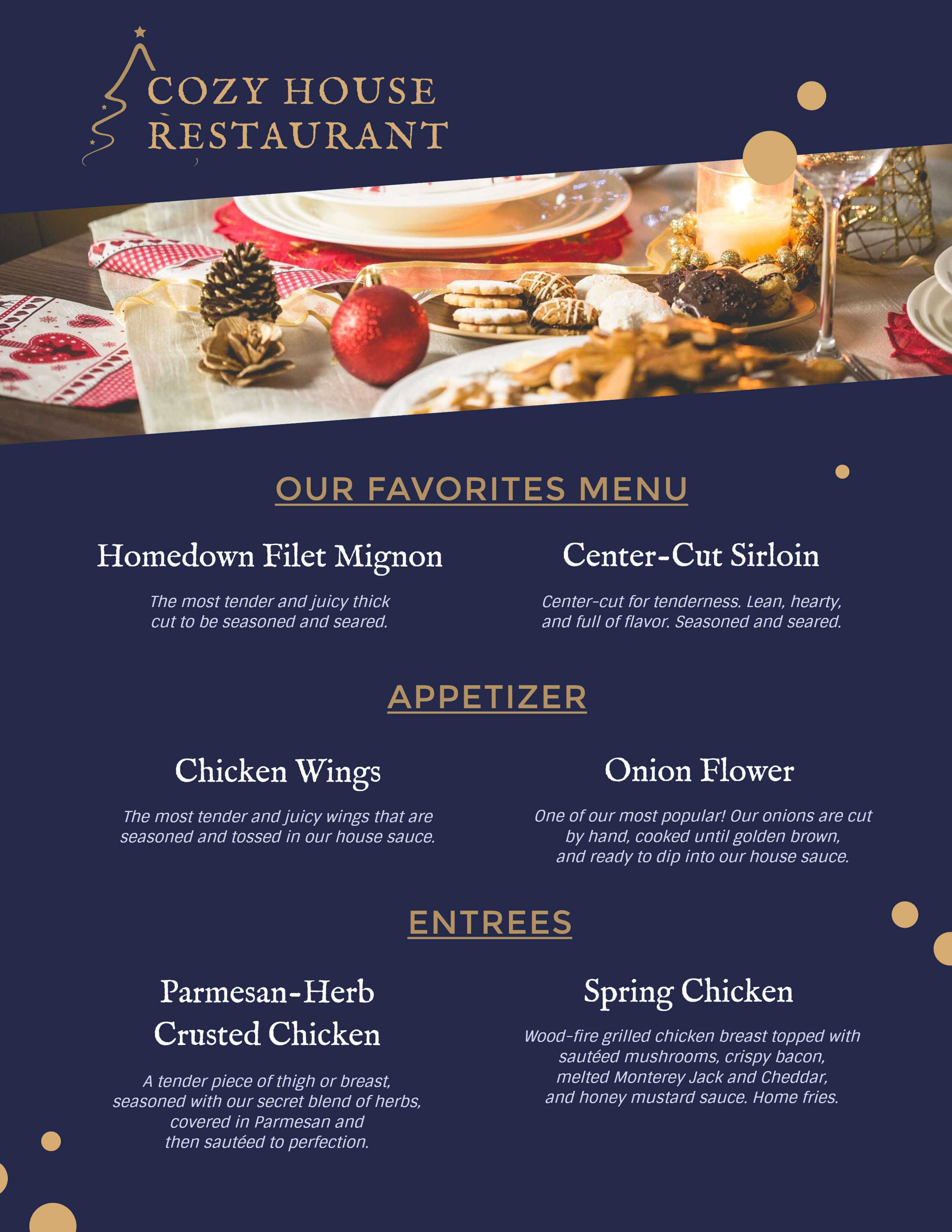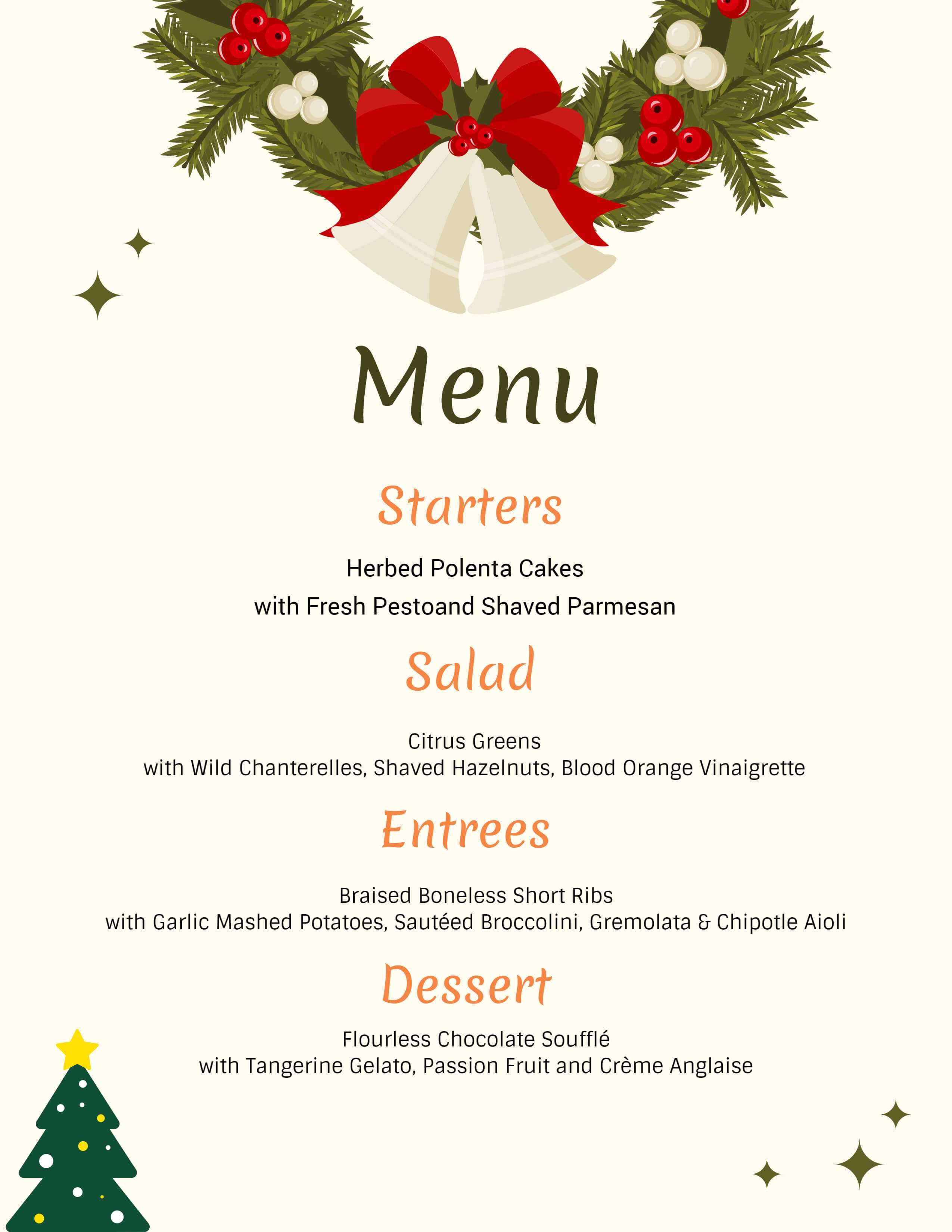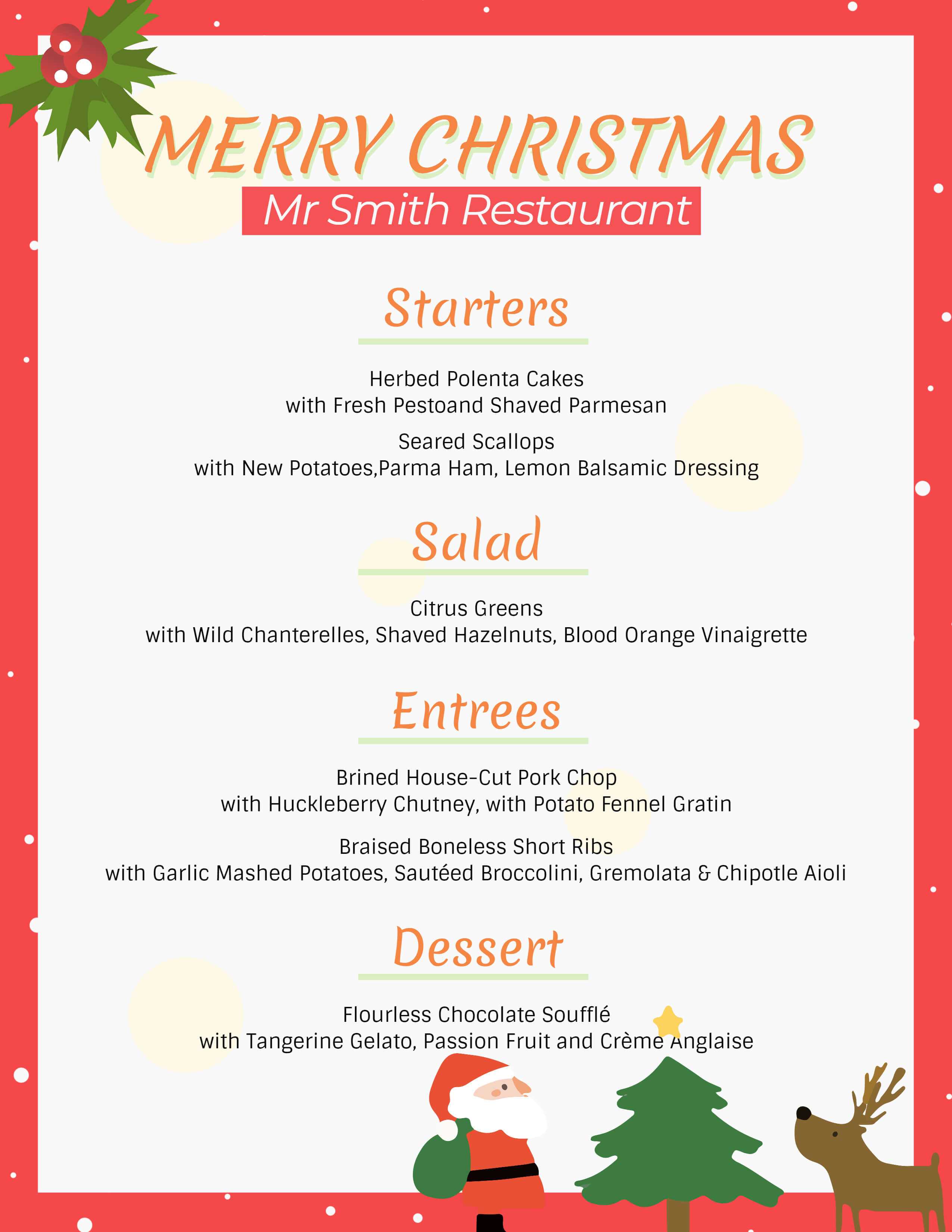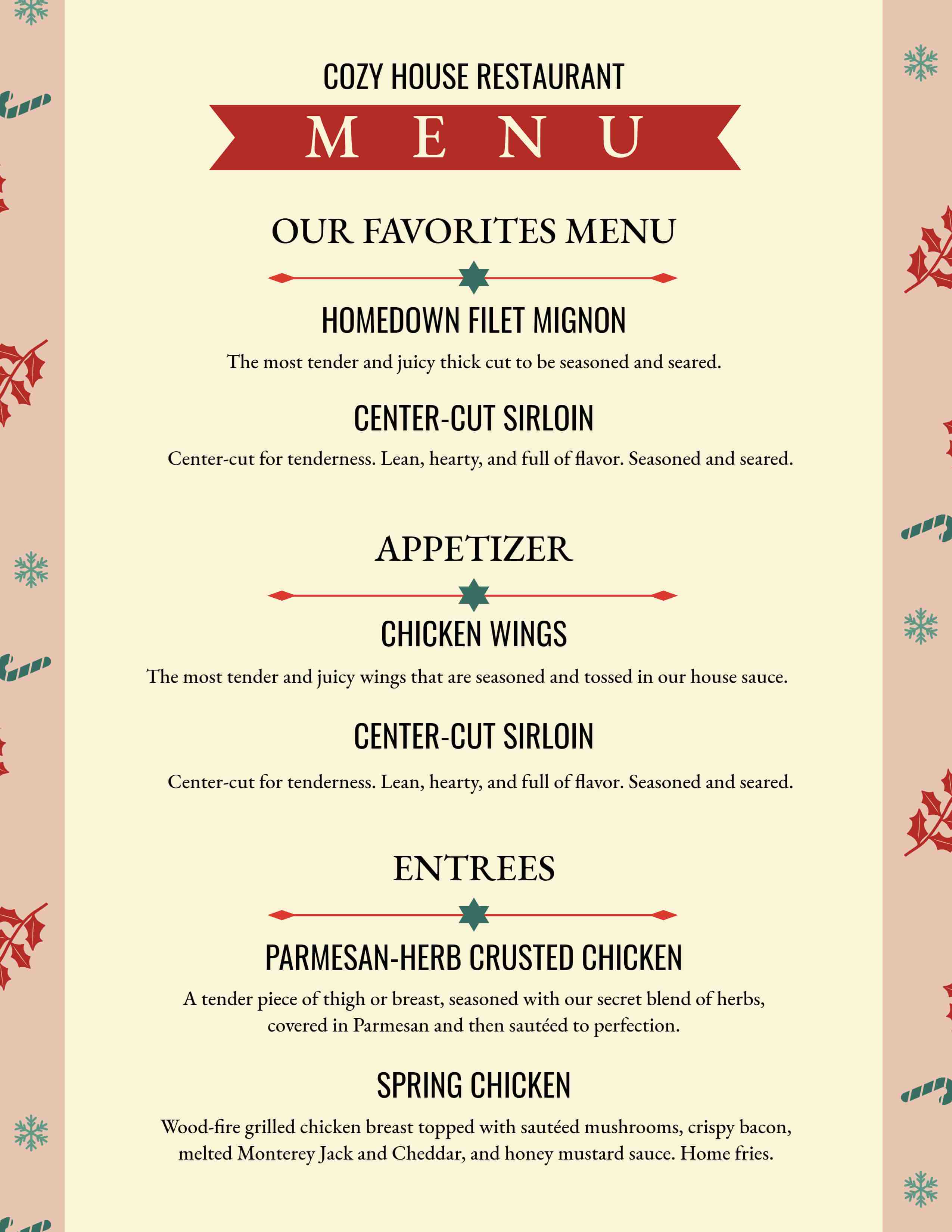 Garlic Herbed Beef Tenderloin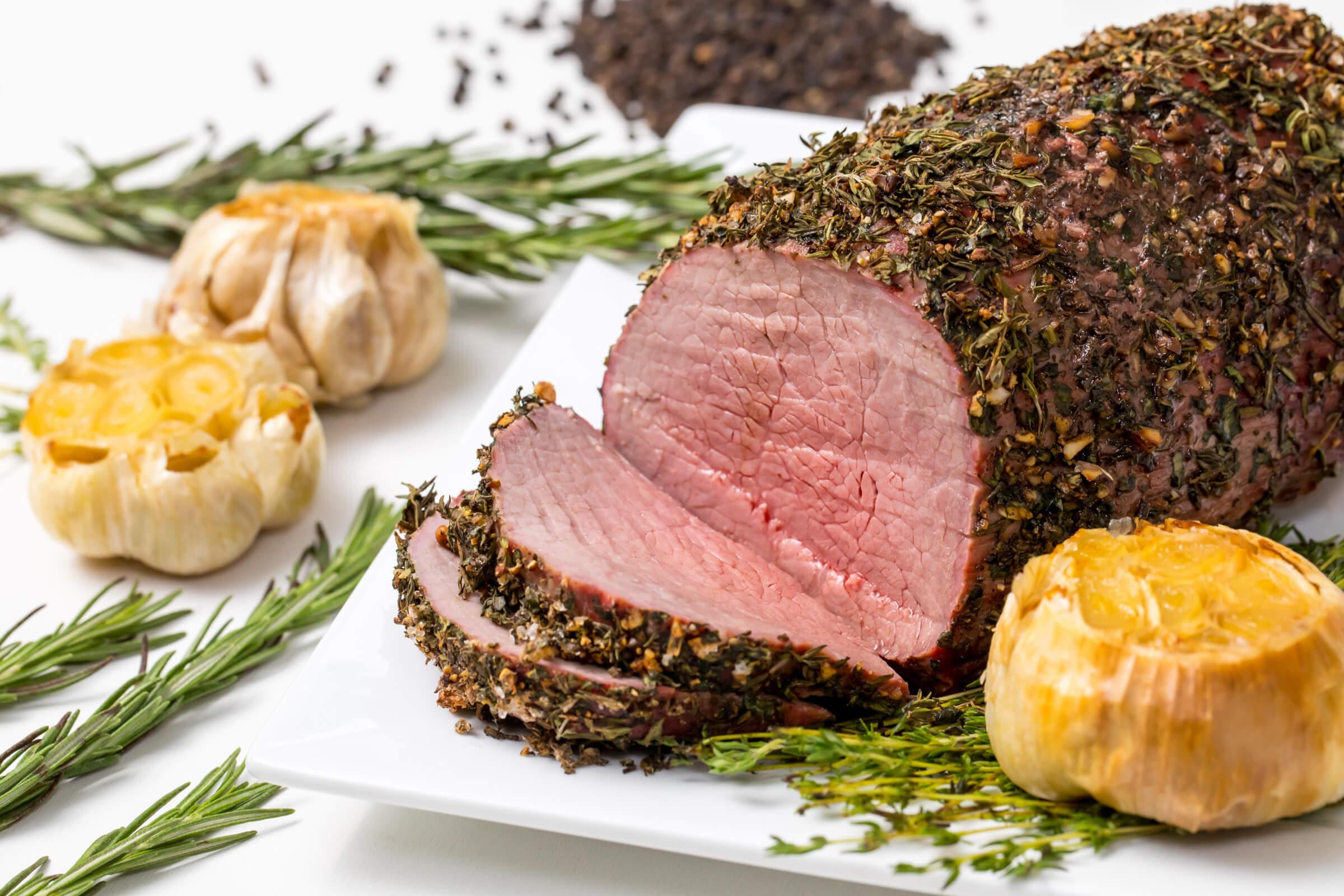 This show-stopping entree is sure to be a hit with your guests. Seasoned with a blend of dried thyme, rosemary, and garlic, this herbed beef tenderloin is melt-in-your-mouth delicious. Serve it with mashed potatoes and gravy for a truly decadent holiday meal.
Sausage and Cornbread Dressing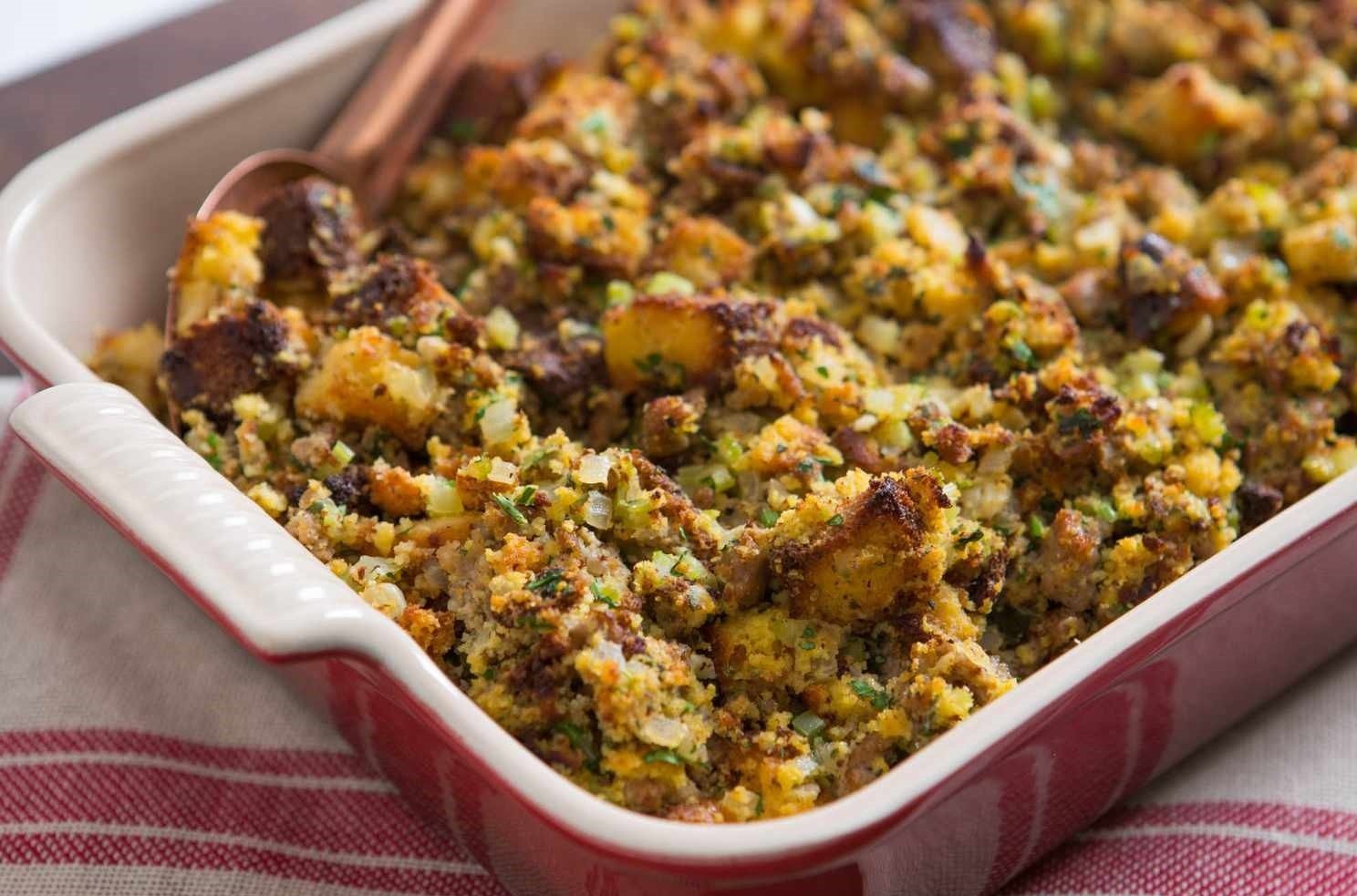 This savory dressing is the perfect side dish for any holiday meal. Made with sausage, cornbread, celery, onions, and sage, it's packed with flavor. Plus, it can be made ahead of time, which means less work for you on the day of your event.
Holiday Brussels Sprouts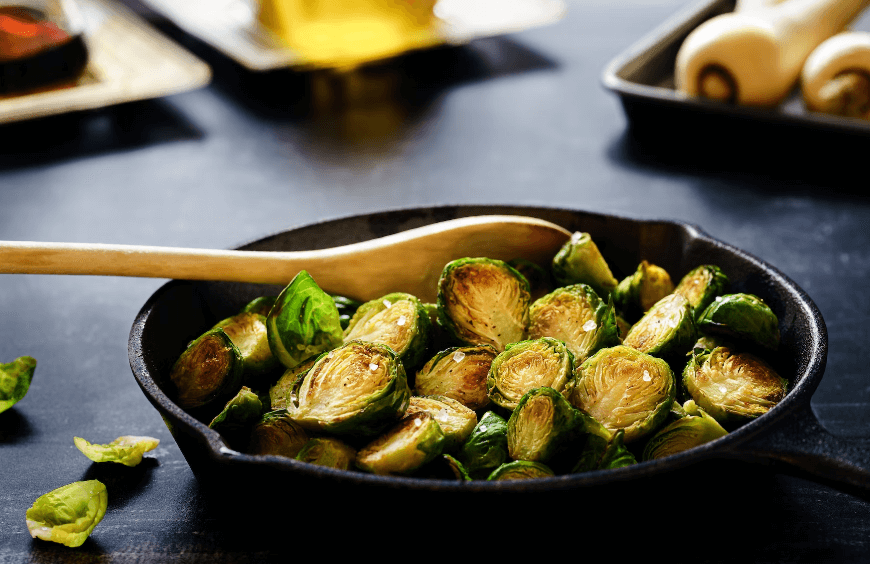 Forget everything you know about Brussels sprouts! These little green gems are simply irresistible when roasted with cranberries, shallots, and a touch of maple syrup. Your guests will be asking for seconds.
Steak Wellington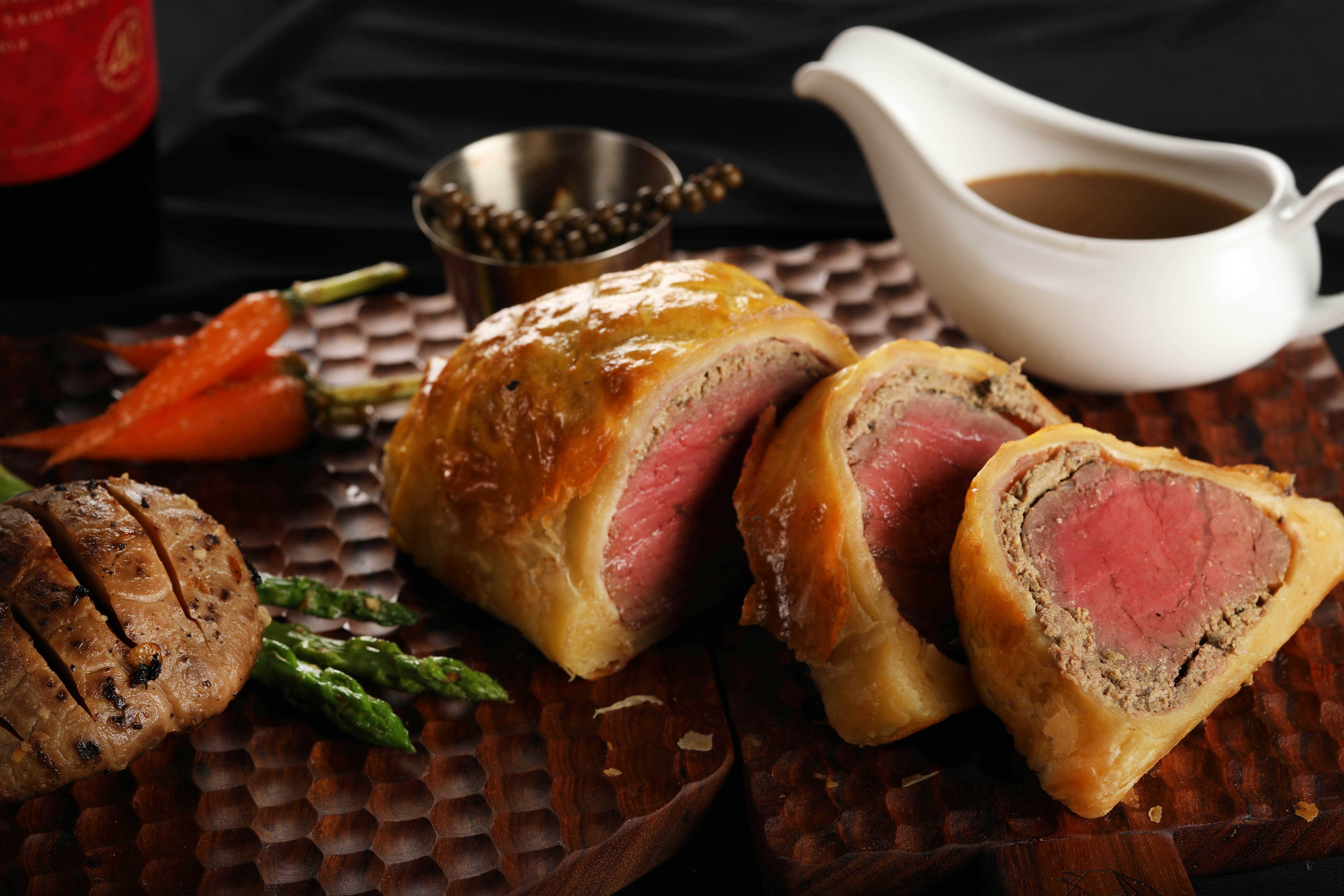 This classic dish is sure to impress even the most discerning of palates. Tender beef filet mignon is wrapped in a flaky puff pastry crust and then baked to perfection. Serve it with roasted potatoes and green beans for a complete meal. Bon appétit!
Pomegranate Margarita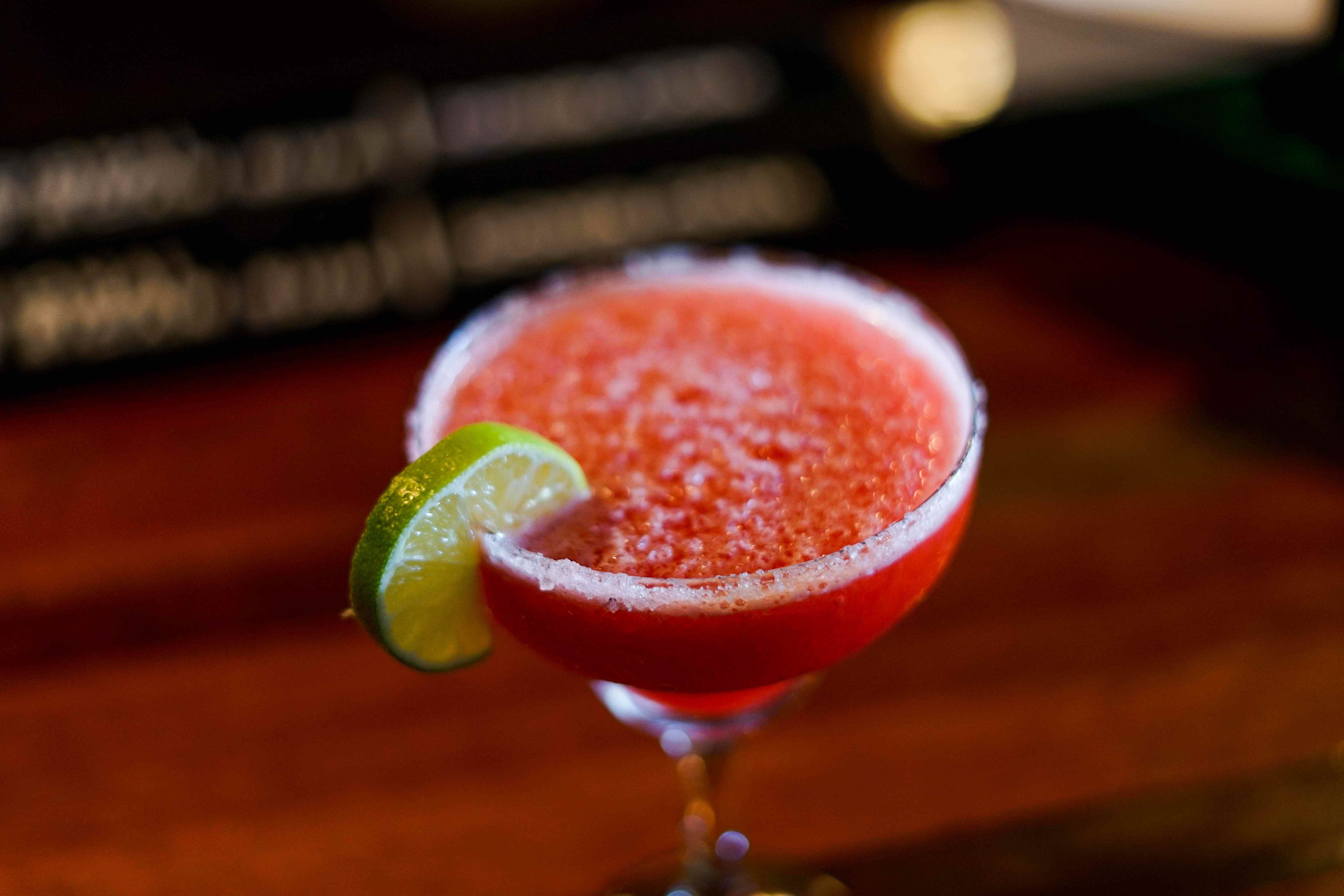 What's a Christmas holiday meal without a festive cocktail? This margarita is made with tequila, triple sec, and pomegranate juice. It's then rimmed with sugar and garnished with a pomegranate seed. It's the perfect way to add a little bit of holiday cheer to your meal!
Pumpkin Risotto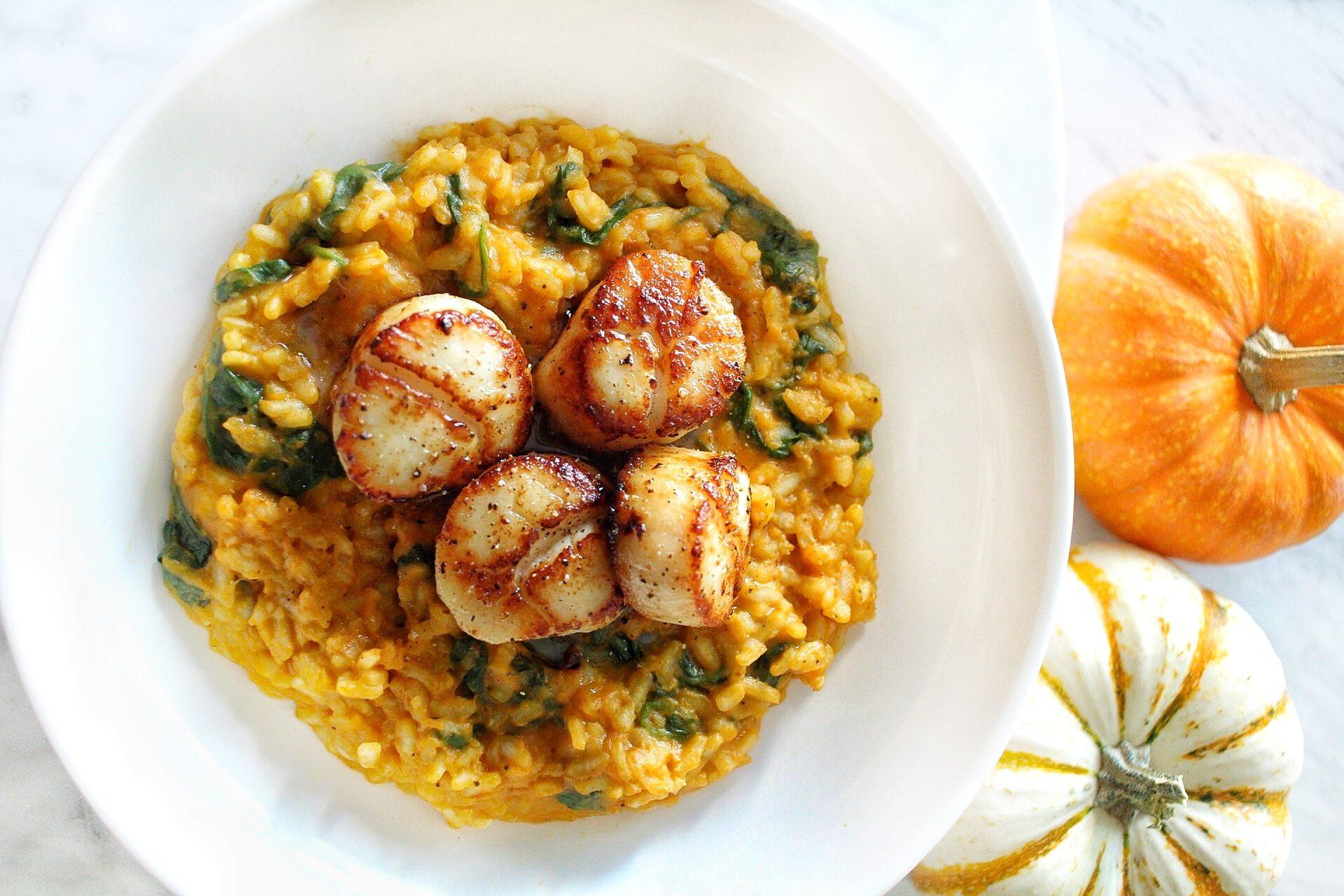 This creamy pumpkin risotto is the perfect addition to any fall or winter meal. It's made with Arborio rice, pumpkin puree, chicken broth, Parmesan cheese, and fresh sage leaves. Serve it as a main course or a side dish; either way, your guests are sure to love it. Buon appetito!
Italian Soup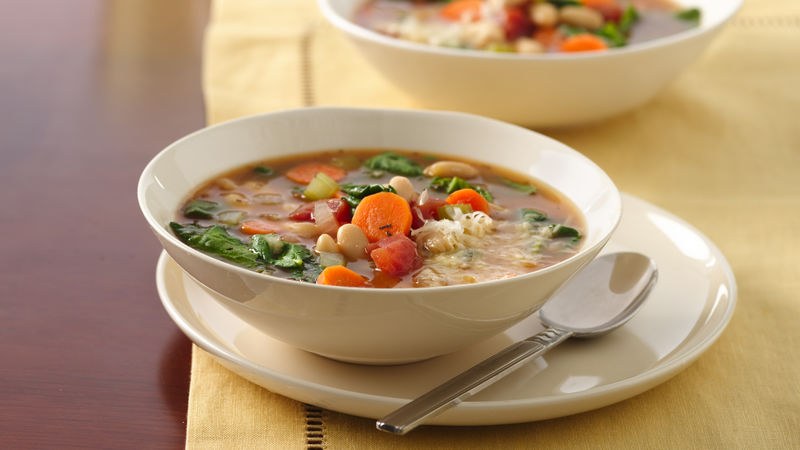 This hearty soup is perfect for a winter gathering. It's packed with flavorful meatballs and veggies, and can be made ahead of time for even easier prep. Just simmer on the stove until heated through and ladle into bowls when ready to serve.
Air Fryer Turkey Breast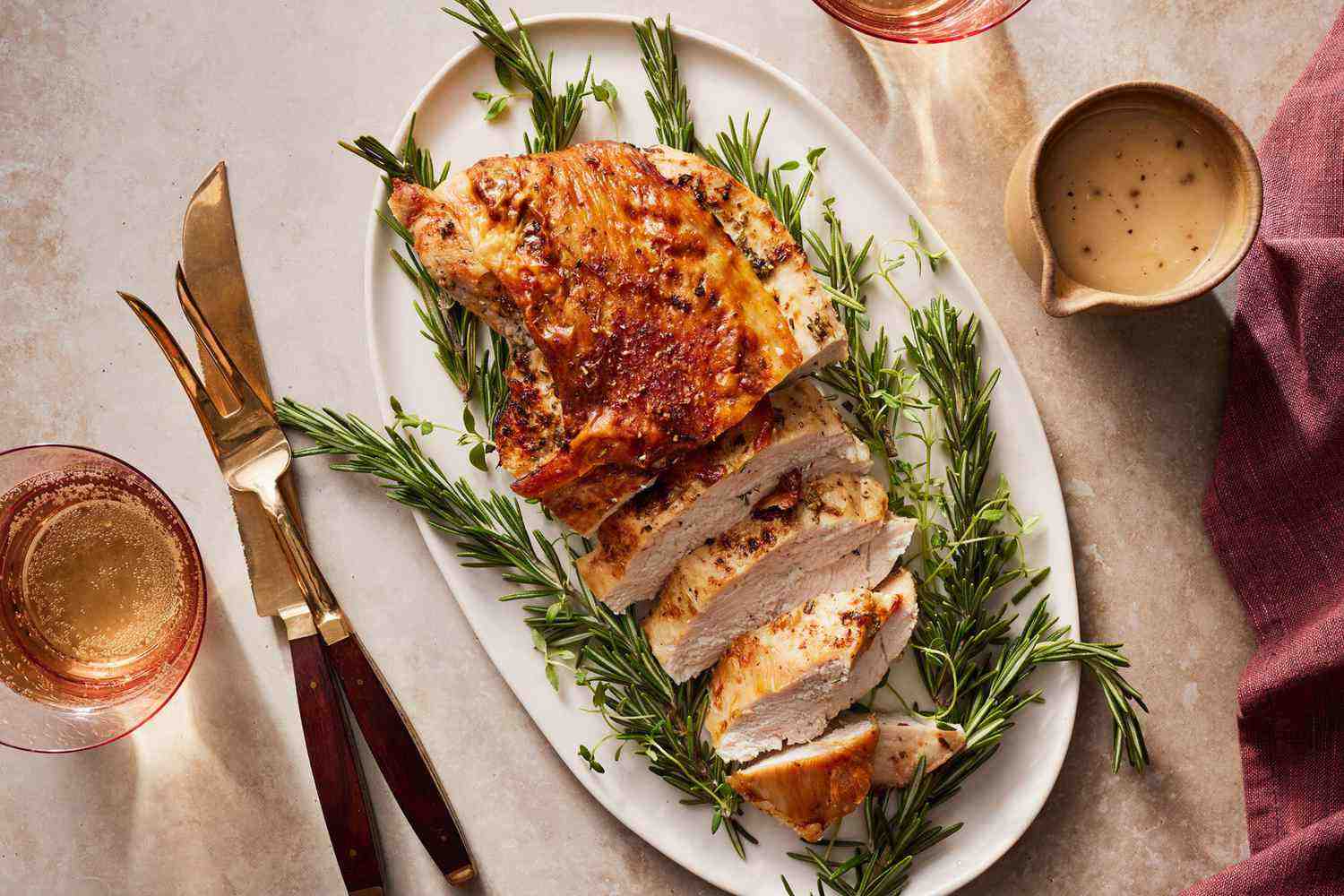 This air fryer turkey breast recipe is delicious (and it is easy to make). The key to getting juicy, flavorful meat is all in the seasoning; so don't skimp on the spices!
Creamy Mushroom Pasta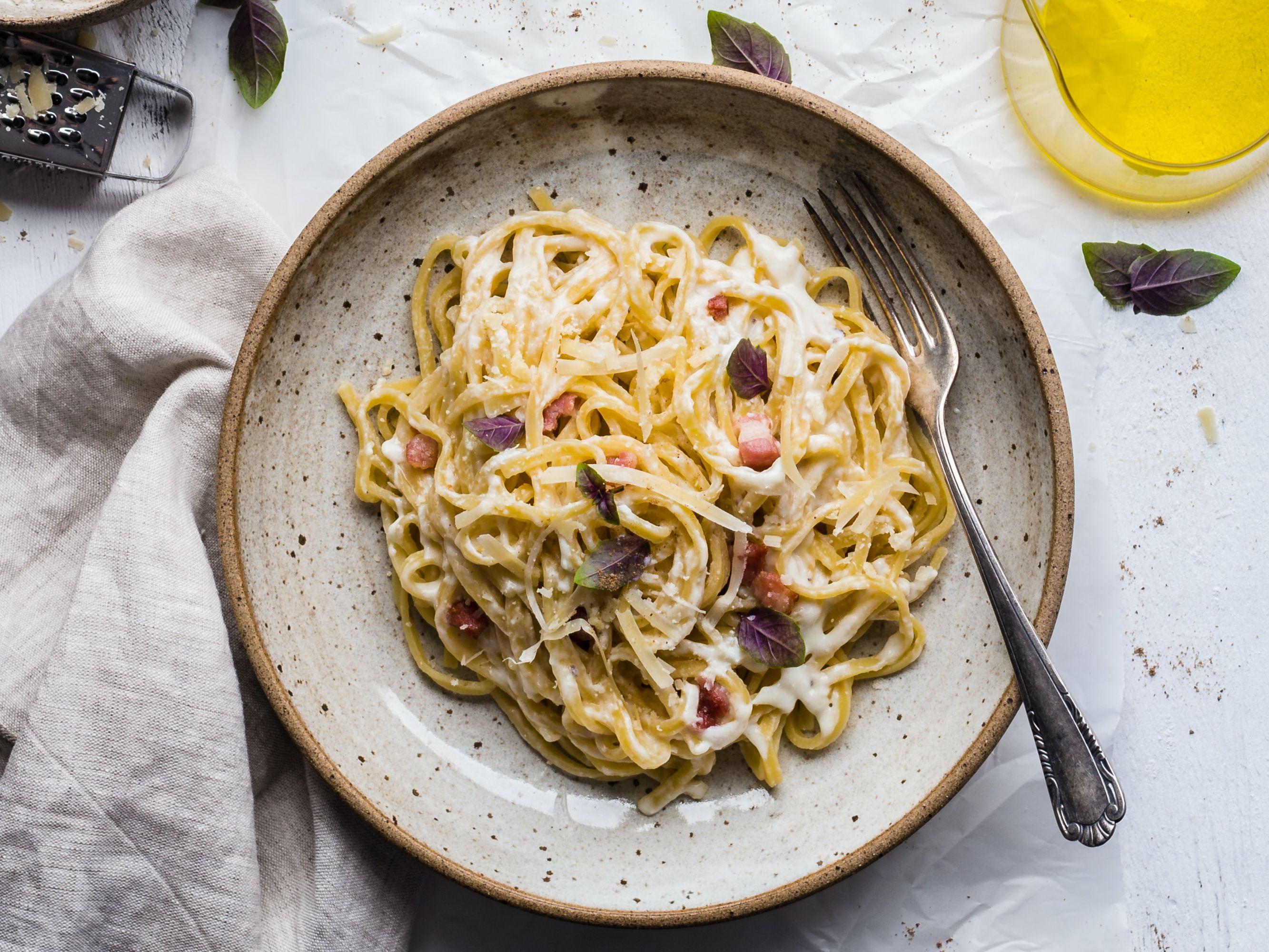 This rich and creamy pasta dish is sure to please vegetarians and meat-eaters alike. It comes together quickly and can be easily customized to your liking.
Easy Baked Brie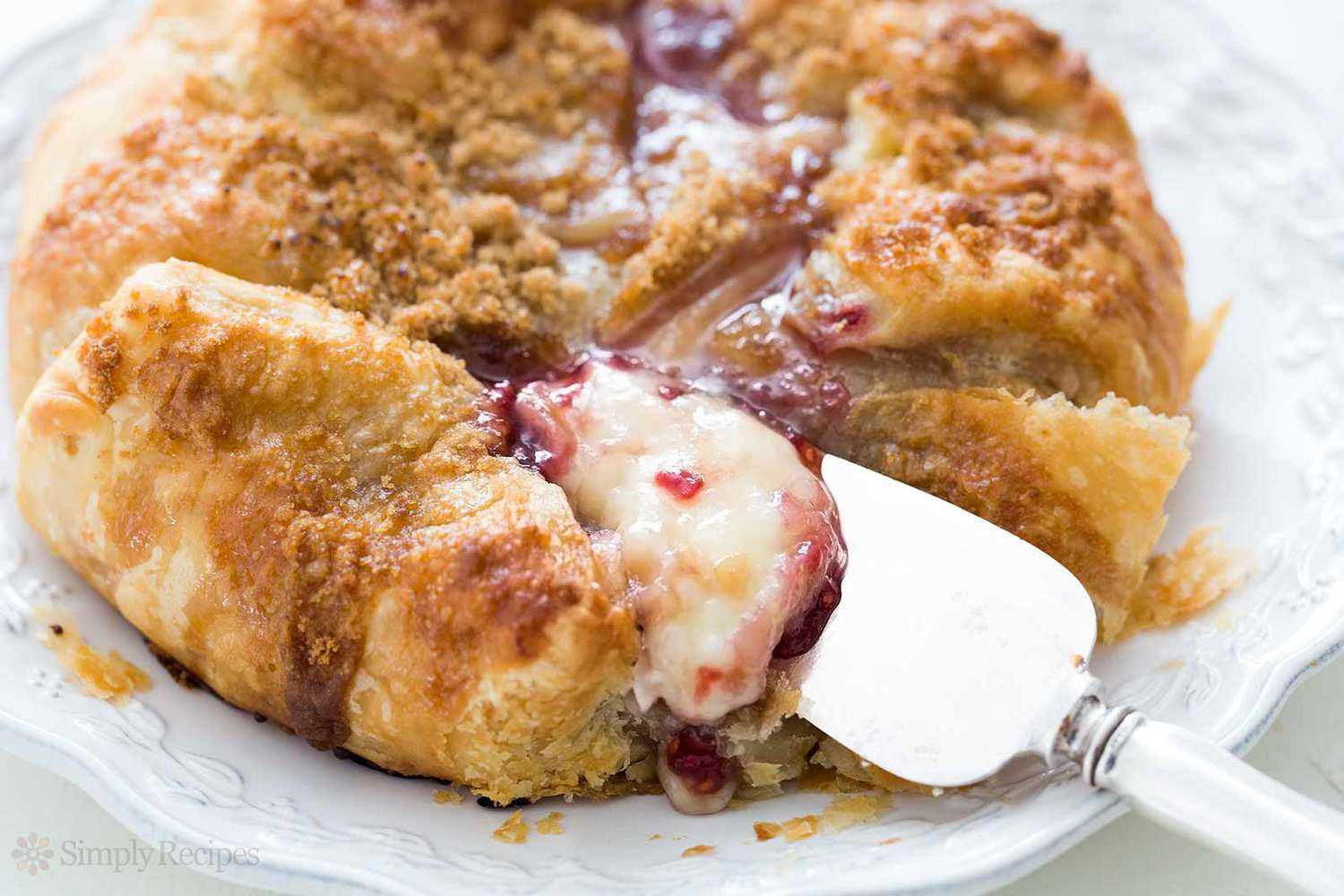 This recipe is exactly what it sounds like – easy baked brie enrobed in puff pastry dough. It's perfect for snacking on while you wait for dinner to be ready or as an appetizer before your main course. Give it a try this Christmas season!
Bacon-Wrapped Turkey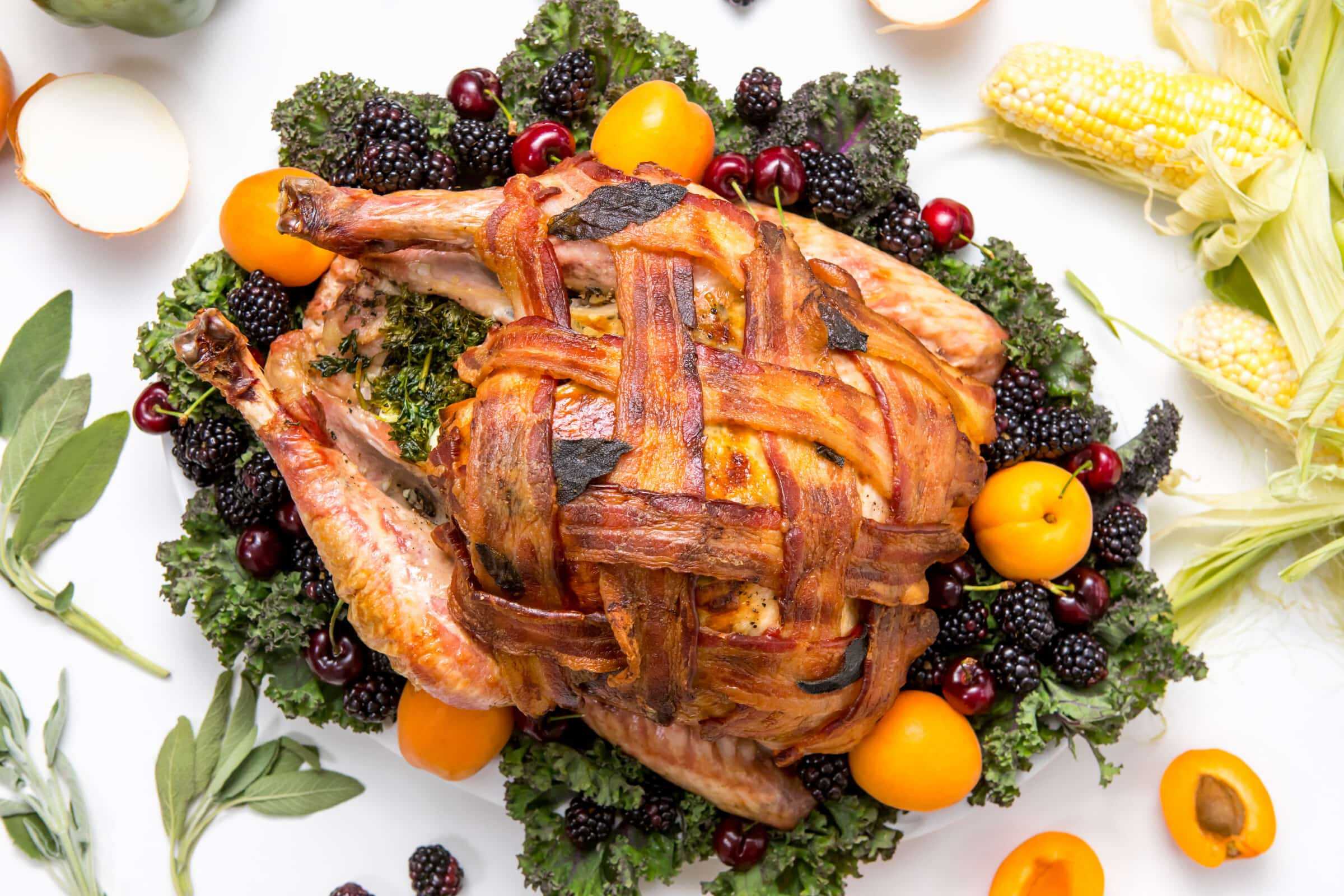 This recipe is perfect for the meat-lovers in your life. The bacon adds flavor and keeps the turkey moist, while the rosemary and sage give it a classic holiday taste. Best of all, it's easy to make; just wrap and roast!
Fennel-Crusted Roast Pork with Vegetables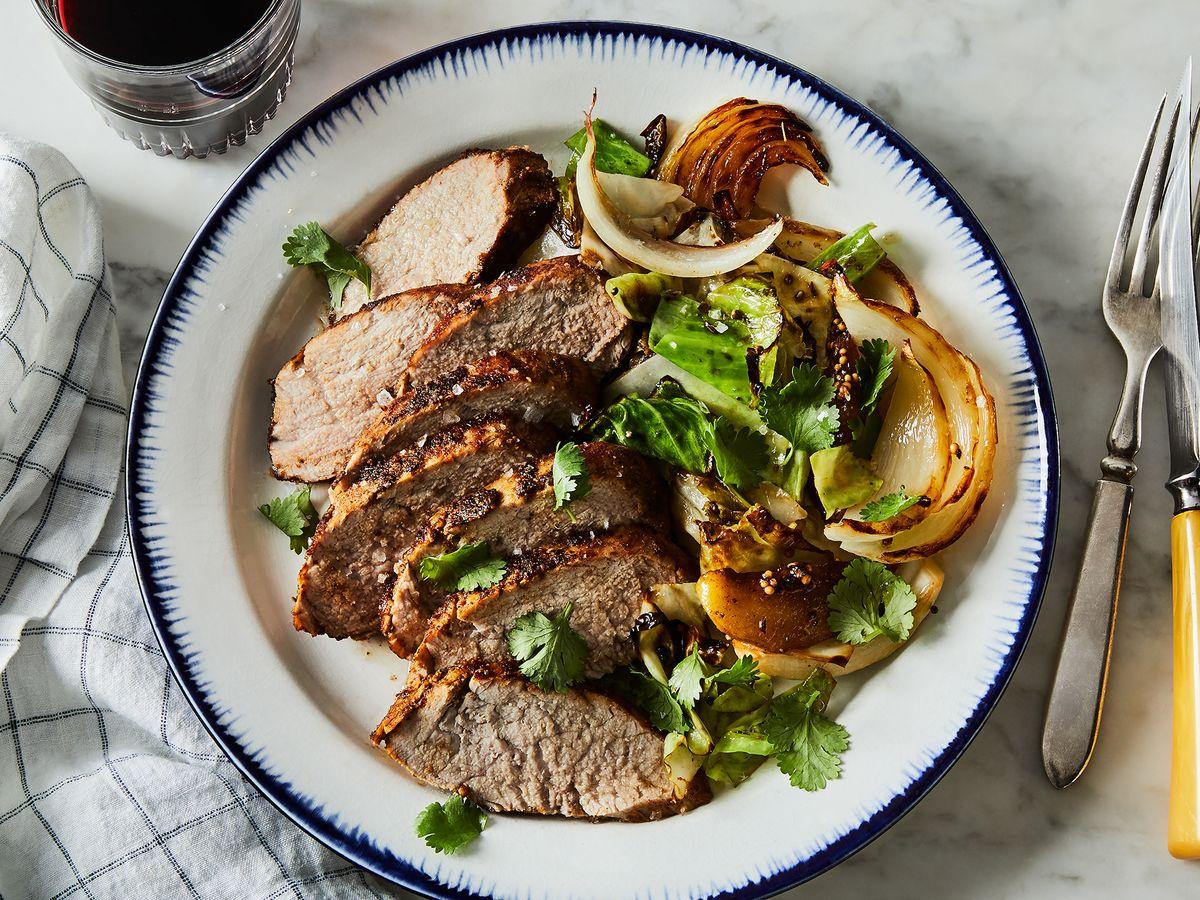 This dish is elegant enough for a holiday party but simple enough for a weeknight meal. It's packed with flavor from the fennel-crusted pork loin and roasted vegetables, and it comes together in just over an hour. Give it a try, you won't be disappointed!
Skillet Shrimp with Orzo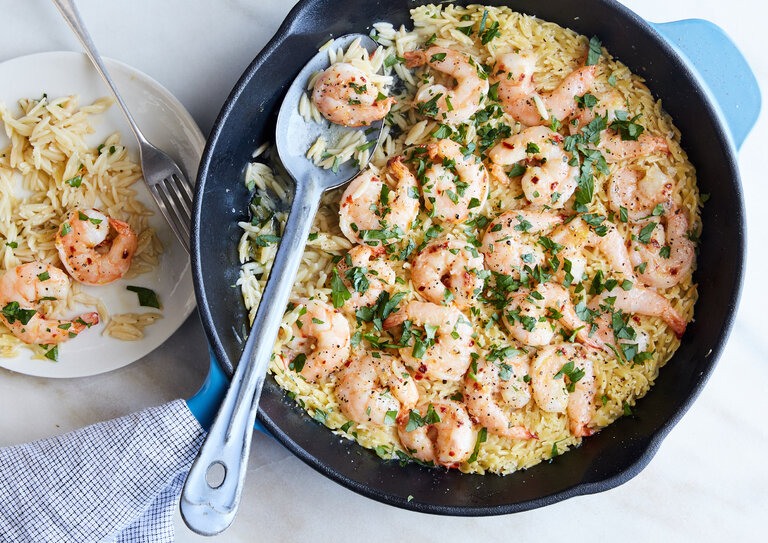 This light and flavorful dish is perfect for those who want something a little different for their holiday meal. The shrimp are cooked in a garlic-infused olive oil, then tossed with orzo, sun-dried tomatoes, and spinach. It's sure to be a hit with everyone at the table!
Delicata Pizza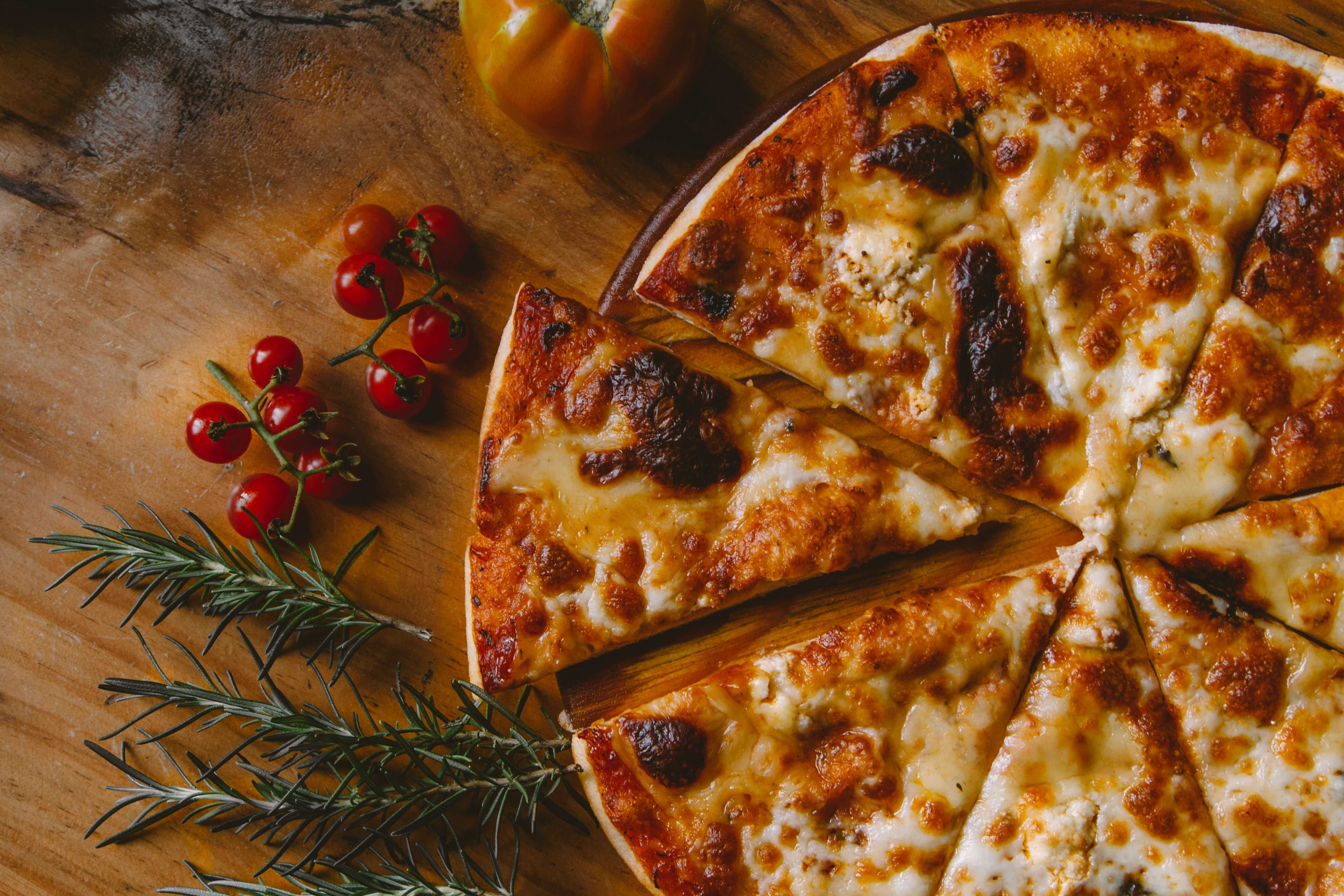 This unique pizza features delicata squash as the star ingredient. The squash is thinly sliced and placed on top of a pizza crust along with other toppings like caramelized onions, goat cheese, and cranberries. It's then baked to perfection, resulting in a delightful and festive pizza that will have your guests coming back for more.
Gingerbread Bundt Cake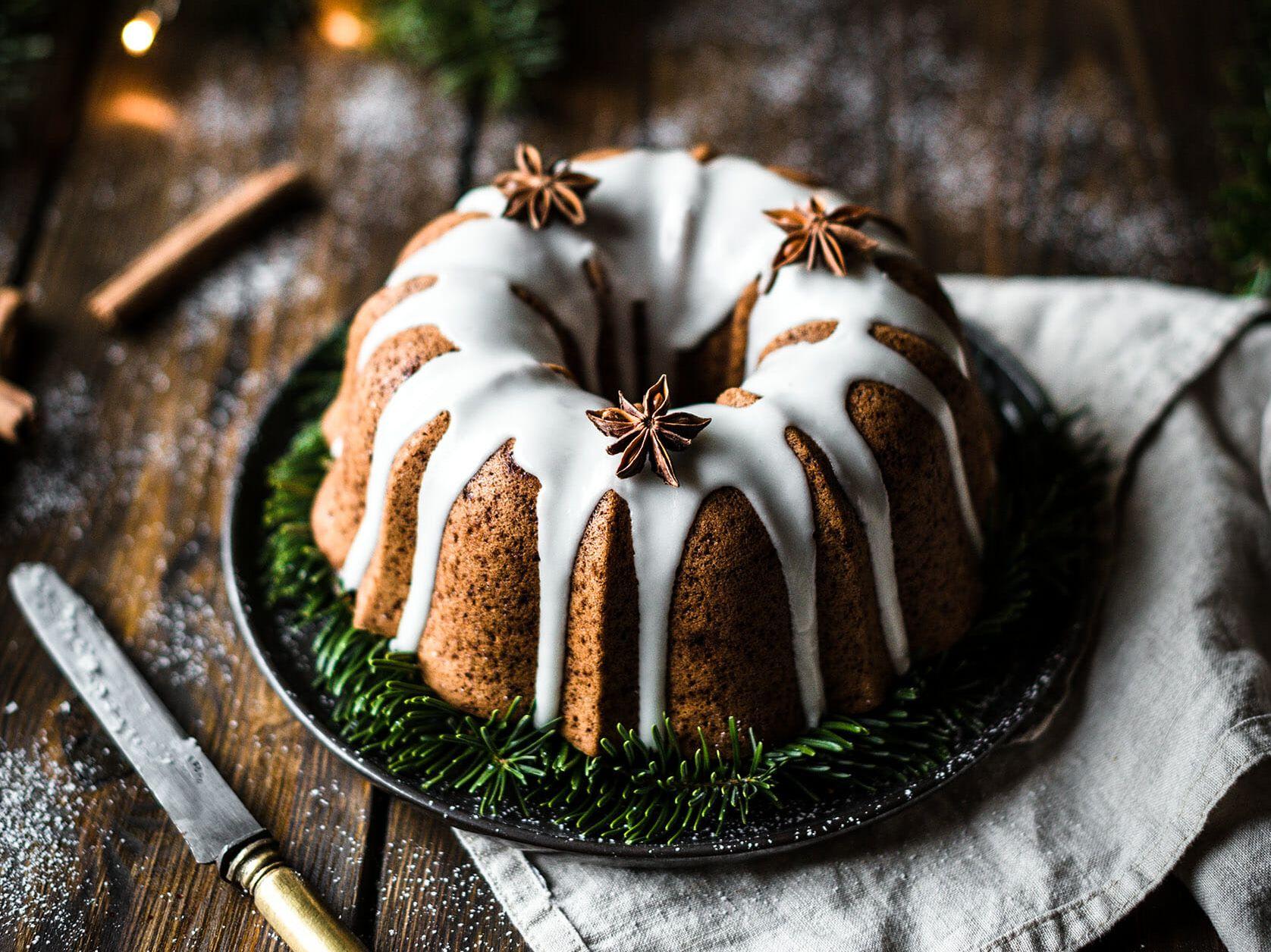 This cake is the perfect ending to any holiday feast. The gingerbread flavor is perfectly complemented by the creamy frosting, making it irresistible! And the best part is that it's so easy to make; no need to be an experienced baker to enjoy this delicious treat!
Steak Au Poivre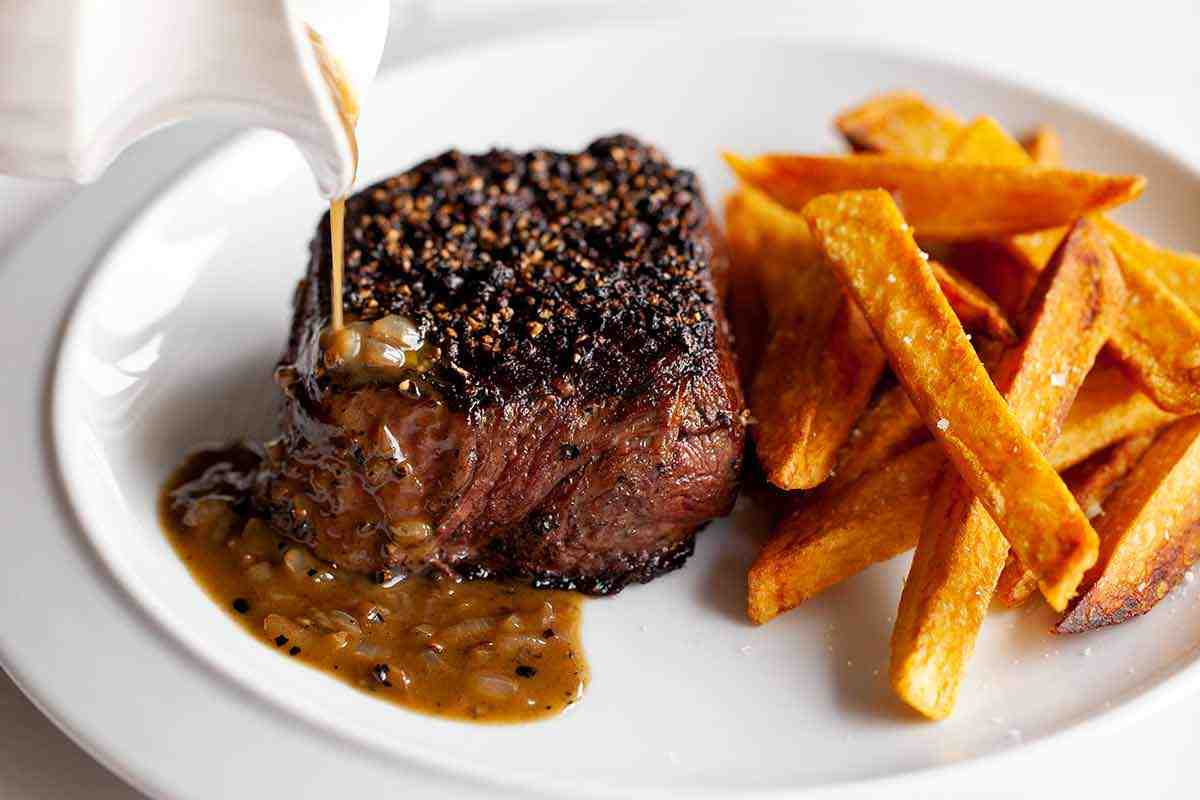 This indulgent dish is perfect for the meat lovers in your life. The steak is coated in peppercorns and seared to perfection, resulting in a succulent and flavorful steak that will have everyone drooling. Serve it with some creamy mashed potatoes and sauteed green beans for a complete meal that you will surely satisfy.
Pineapple Honey-Glazed Ham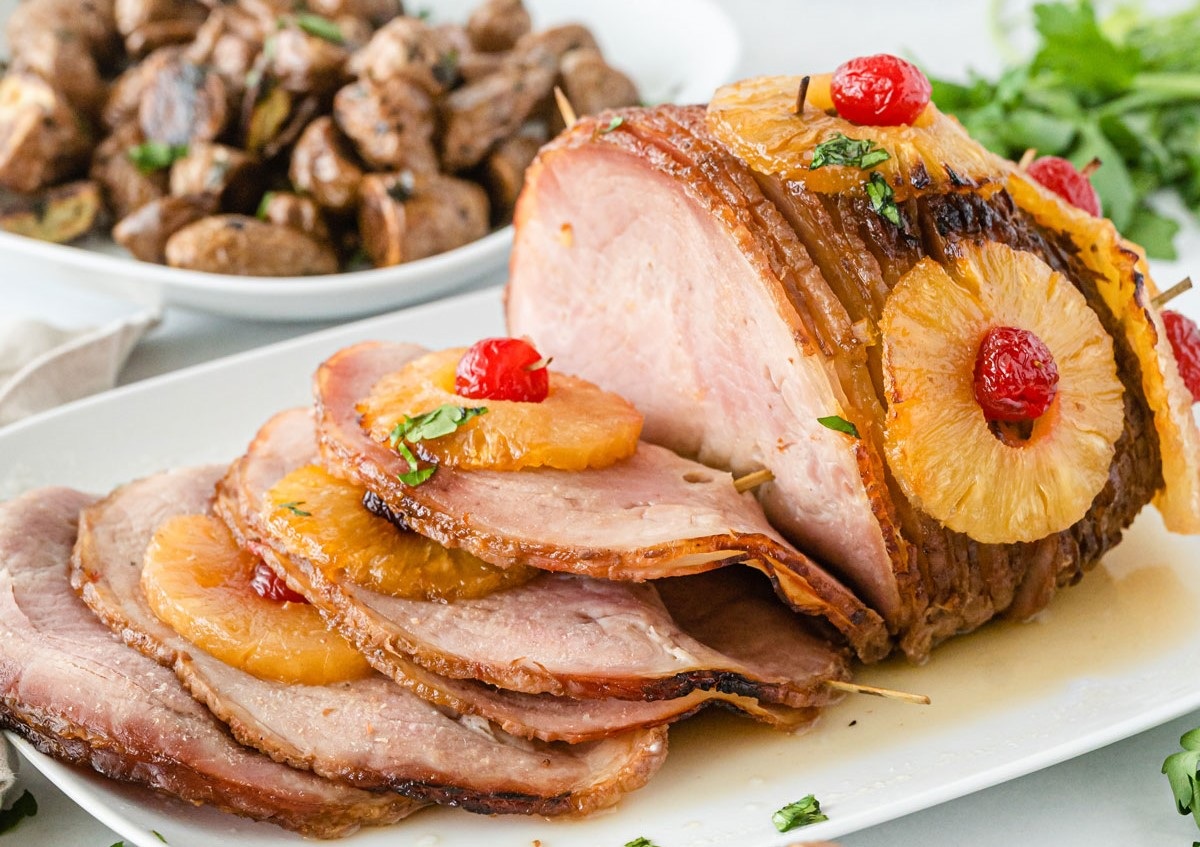 This dish is the perfect balance of sweet and savory flavors. A spiral cut ham is glazed with honey and pineapple juice, resulting in a juicy and flavorful ham that's sure to be a hit with your guests. Serve it with some roasted potatoes and steamed broccoli for a complete meal that everyone will love.
Stuffed Standing Rib Roast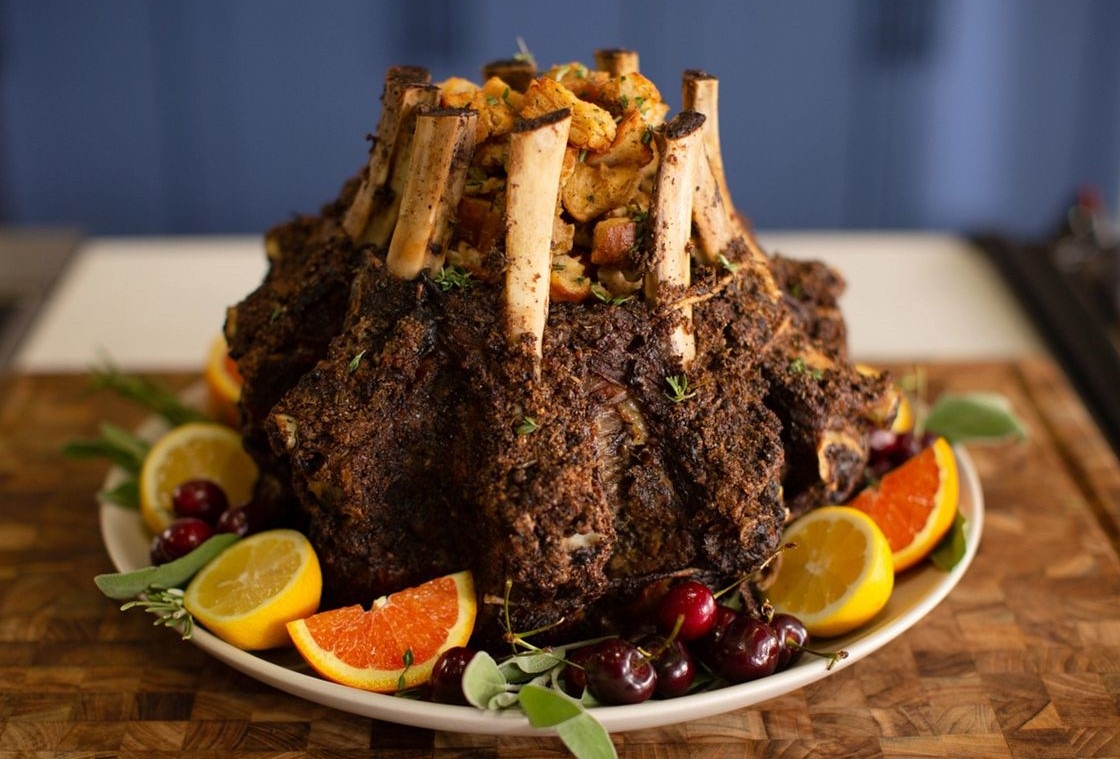 This impressive roast is stuffed with sausage, herbs, bread crumbs, and Parmesan cheese before being roasted to perfection. It's then served with a delicious gravy made from the pan drippings, making it a truly decadent dish that will have your guests asking for seconds (and maybe even thirds!).
Creamed Spinach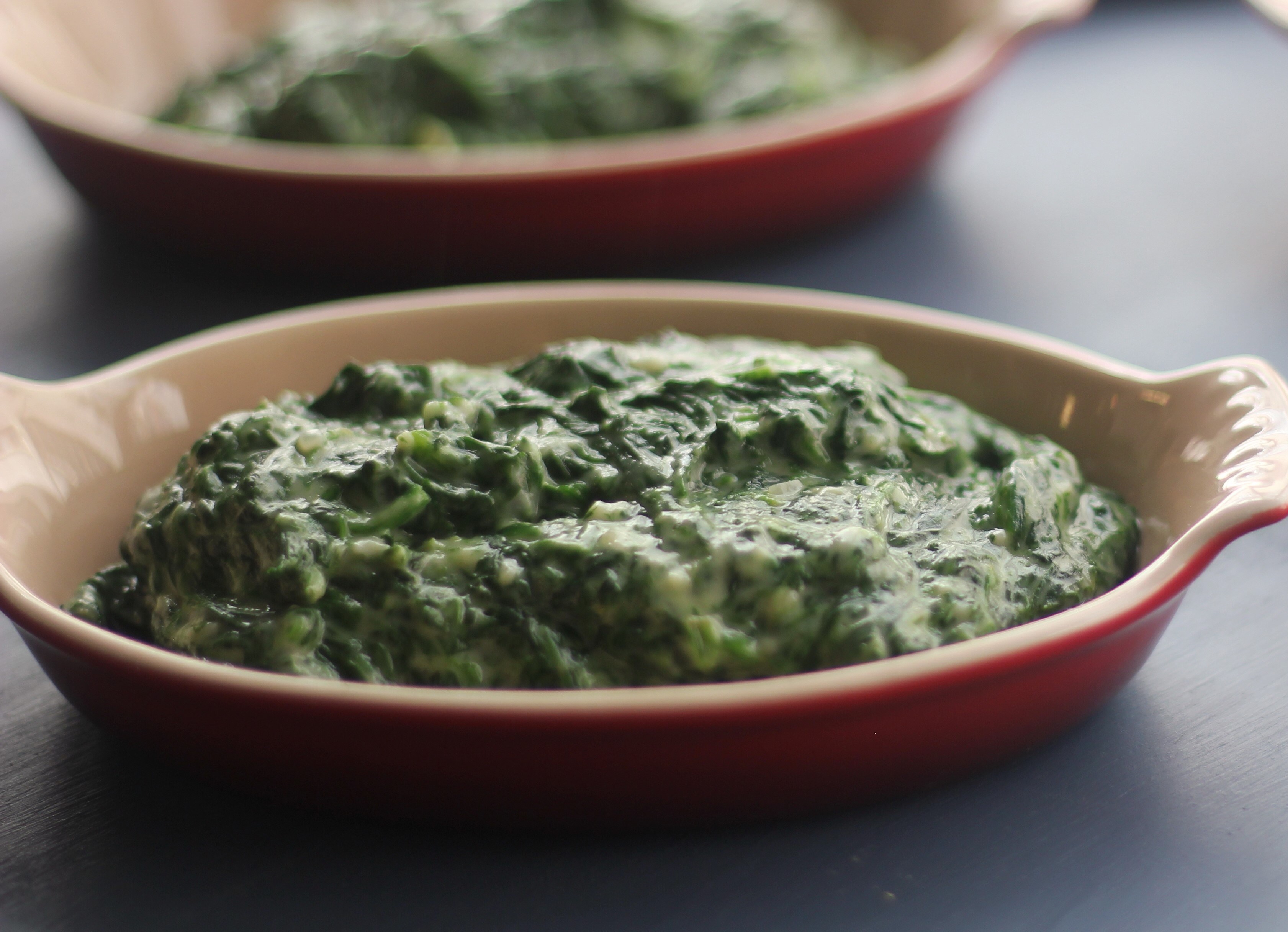 Any holiday meal will go well with this rich and creamy spinach dish. Fresh spinach, cream cheese, heavy cream, Parmesan cheese, and garlic bread crumbs are used to make it, creating a tasty meal that will appeal to even the pickiest diners. For a comprehensive lunch that is guaranteed to impress your visitors, serve it with some roast beef or chicken.
Christmas Gingerbread Pie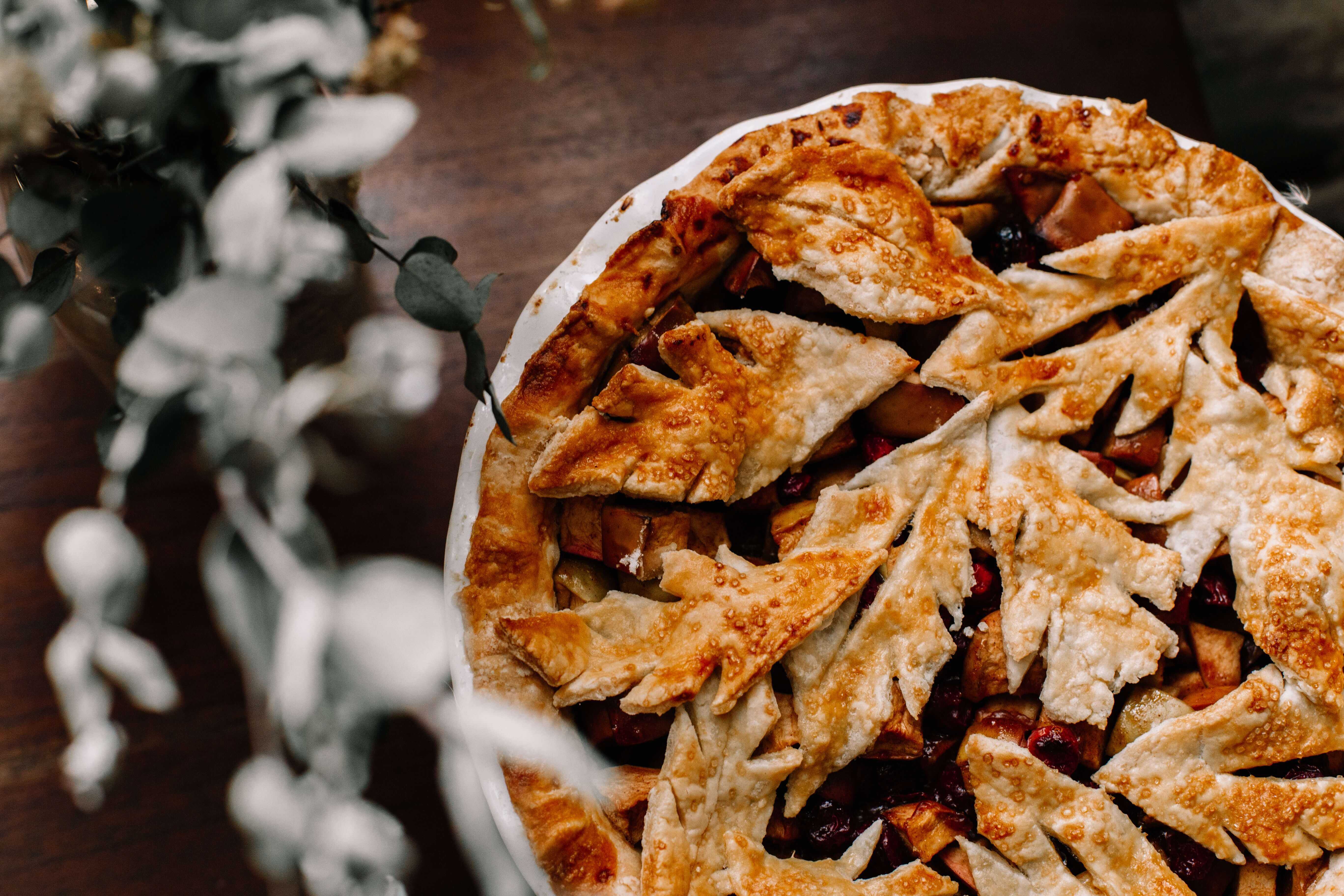 What would the holidays be without gingerbread? This delicious pie is made with freshly grated ginger,butter, sugar, eggs, dark molasses, cinnamon, allspice, cloves, ground ginger,lemon zest, evaporated milk,and bourbon whiskey.. It's then baked to perfection ina flaky pie crust, resulting ina truly indulgent dessert that's fit fora king or queen.. Serve itwith some whipped cream or vanilla ice cream for an extra special treat.
Hot Cocoa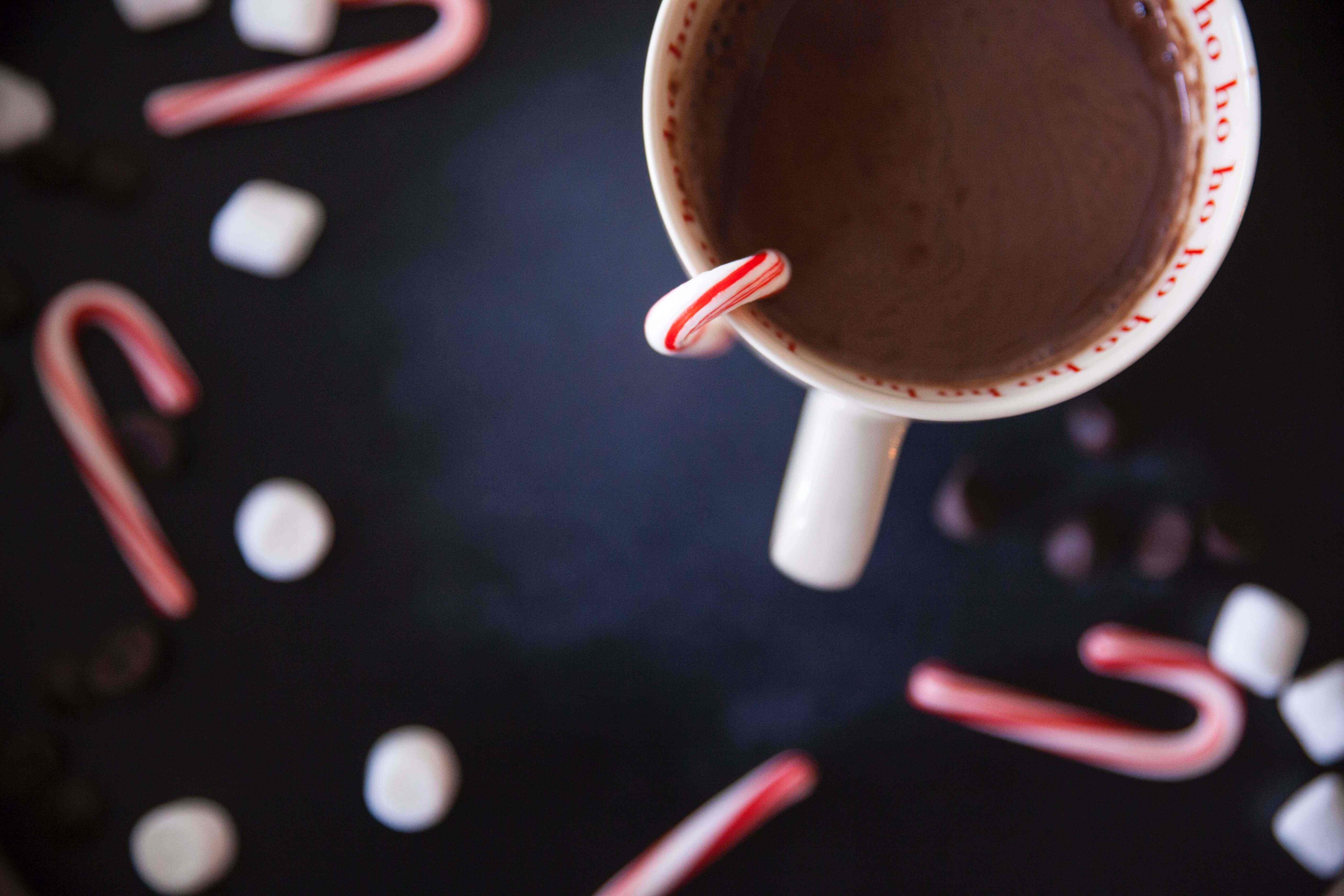 There's nothing better than a mug of hot cocoa on a cold winter day. This recipe is extra rich and creamy, thanks to the addition of whole milk and heavy cream. And if you really want to indulge, top your cocoa with some freshly whipped cream and a sprinkle of cinnamon. Yum!
Giada's Braciole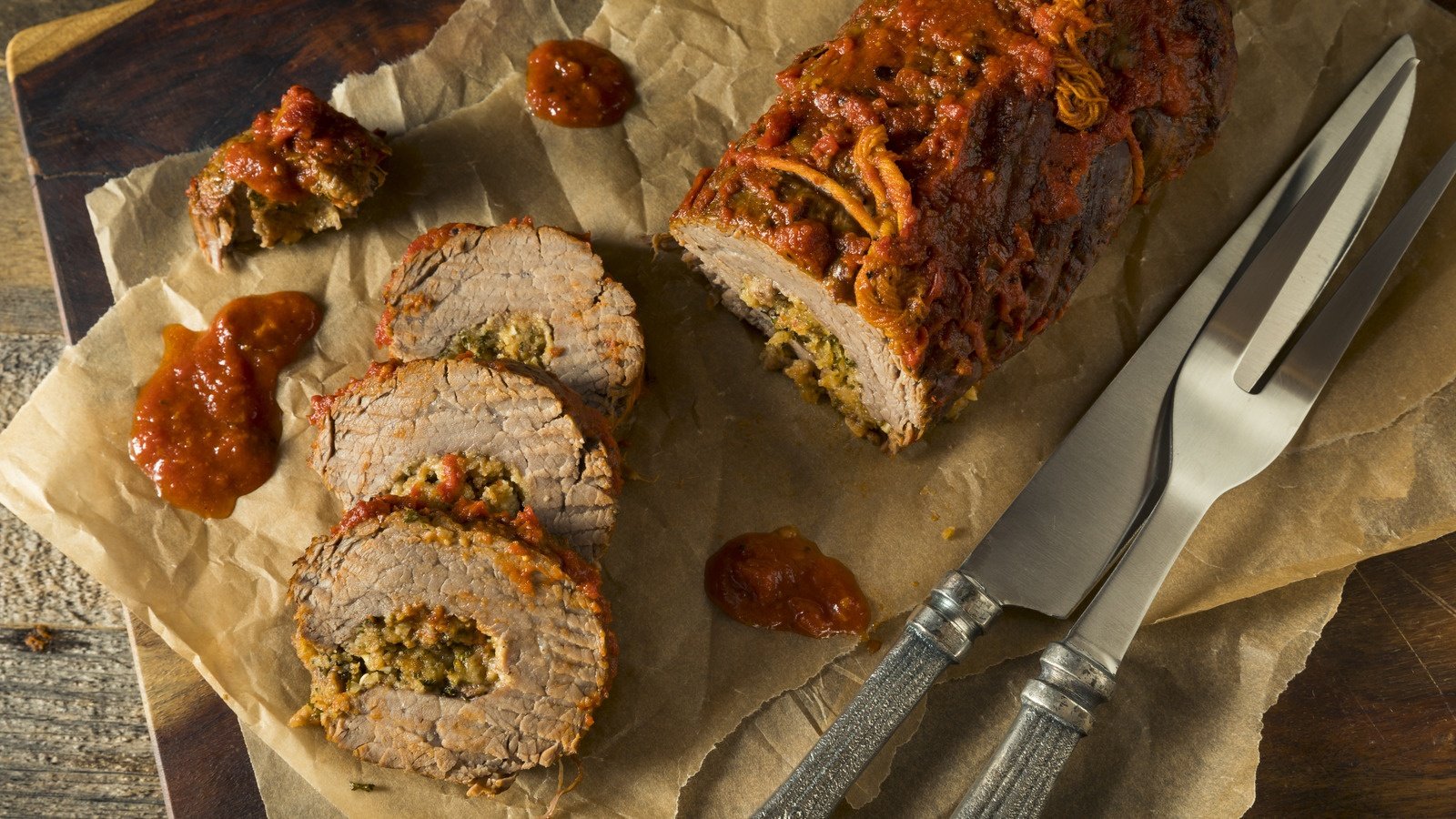 This Italian-style dish features beef that is rolled up with garlic, Parmesan cheese, and parsley, then simmered in a tomato sauce until it is melt-in-your-mouth tender. Serve it over some hearty Italian bread or alongside some roasted potatoes for a complete meal.
Vegetable Tarte Tatin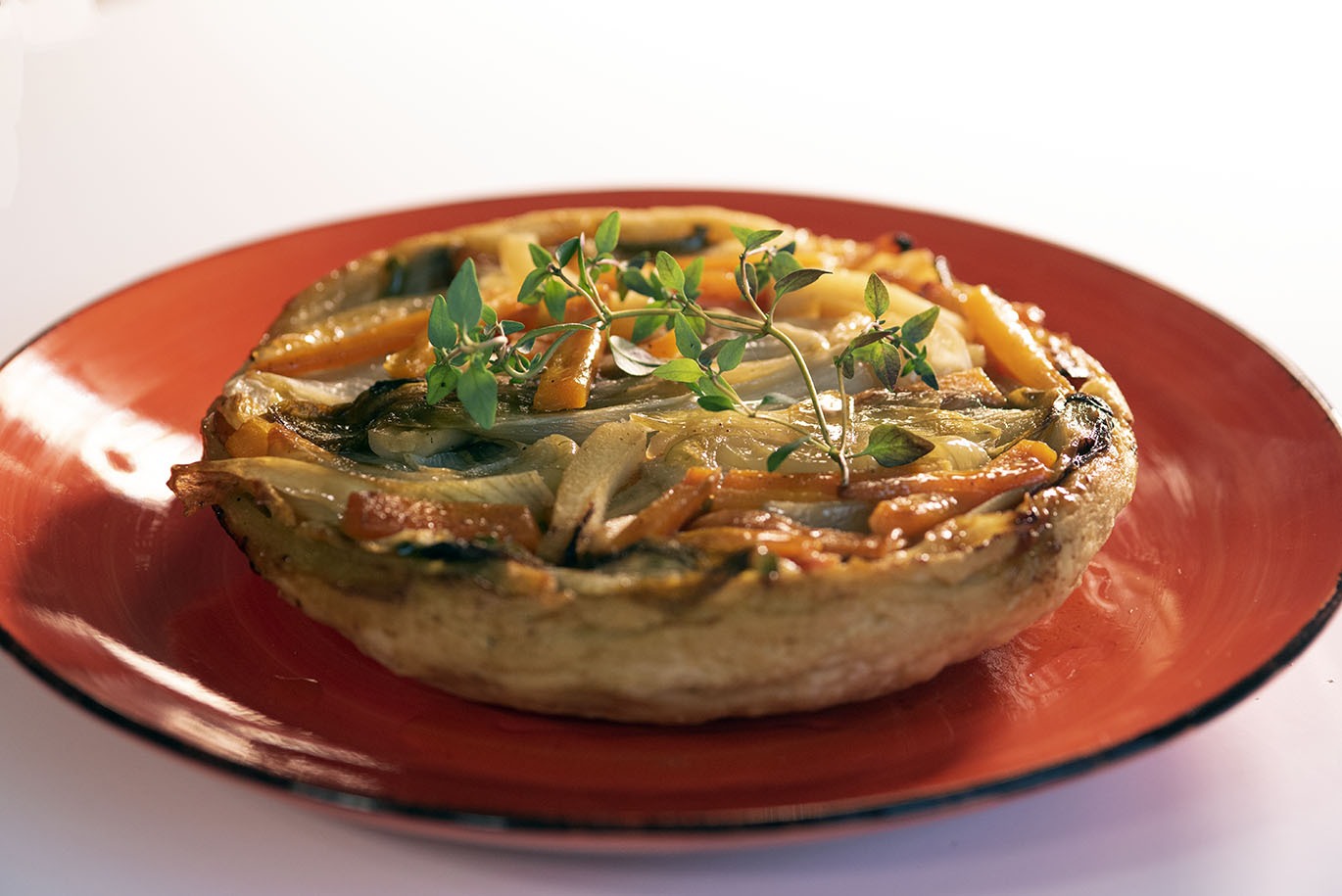 This stunning tarte tatin is filled with seasonal root vegetables like carrots, parsnips, sweet potatoes, and rutabaga. It's all topped off with a flaky puff pastry crust, making it the perfect blend of savory and sweet. Plus, it's so pretty that it would make an impressive addition to any holiday table.
Red Wine-Braised Short Ribs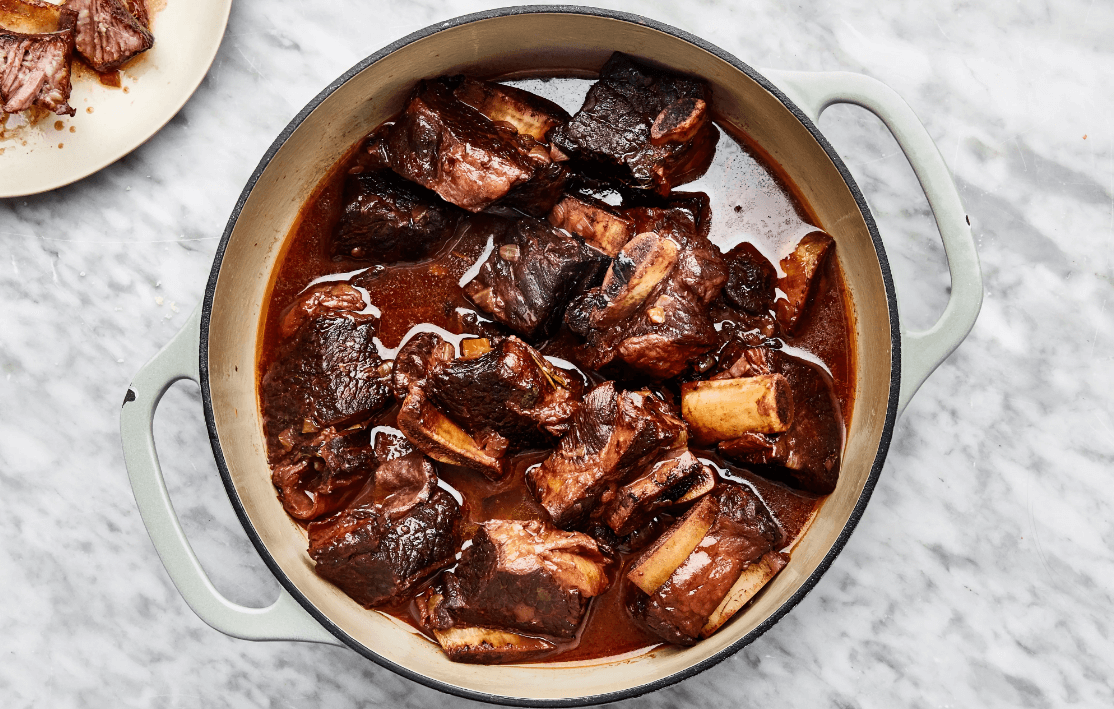 These short ribs are melt-in-your-mouth delicious. Braising them in red wine gives them an extra depth of flavor that will have your taste buds doing a happy dance.
Classic Potatoes au Gratin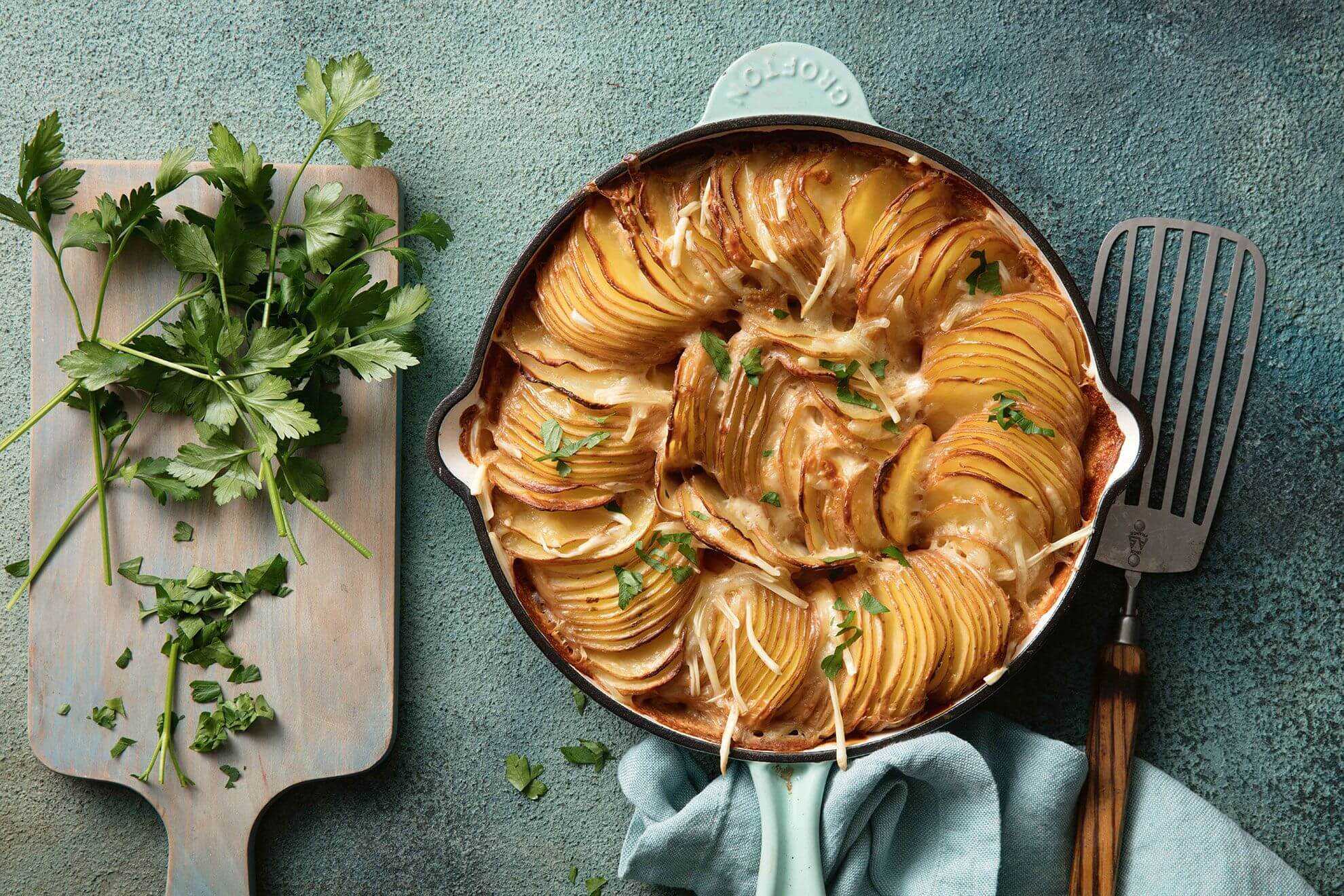 Potatoes au gratin are the epitome of comfort food. Creamy, cheesy, and topped with crispy potatoes, this dish is sure to please everyone at the table.
Cream Tomato Pasta With Burrata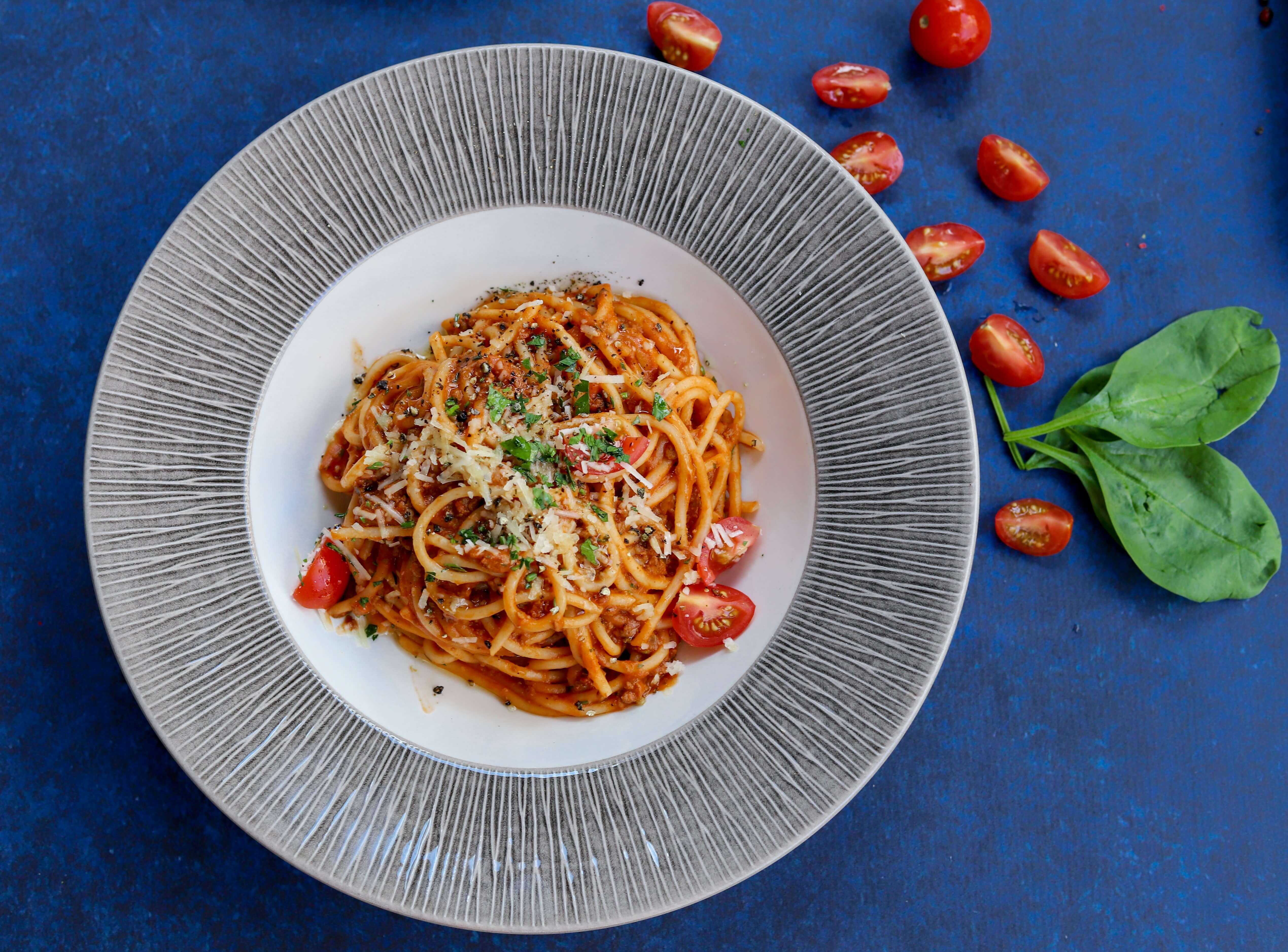 This pasta dish is packed with flavor thanks to fresh tomatoes, creamy burrata cheese, and aromatic herbs like basil and oregano. It's also relatively simple to make.
These 25+ Christmas dinner ideas are sure to keep you warm all season long, and these dishes will become your new winter favorites. Whether you're hosting Christmas dinner or attending a potluck, there's something for everyone on this list. So what are you waiting for? Get cooking!