Fotor is a photo editing app that offers various powerful editing tools. With it, you can easily blur background of photo already taken using its blur tool.
This blur tool is completely free to use and can create a shallow depth-of-field effect on your photos that makes them look like they were taken with a high-end camera.
There are several blur options you can choose from, each producing a different look and feel. Circular blur, for example, can help you quickly blur out the photo background while keeping the main elements of your photos sharp and clear. This blur effect works particularly well for portraits or product shots where you want your subject to stand out.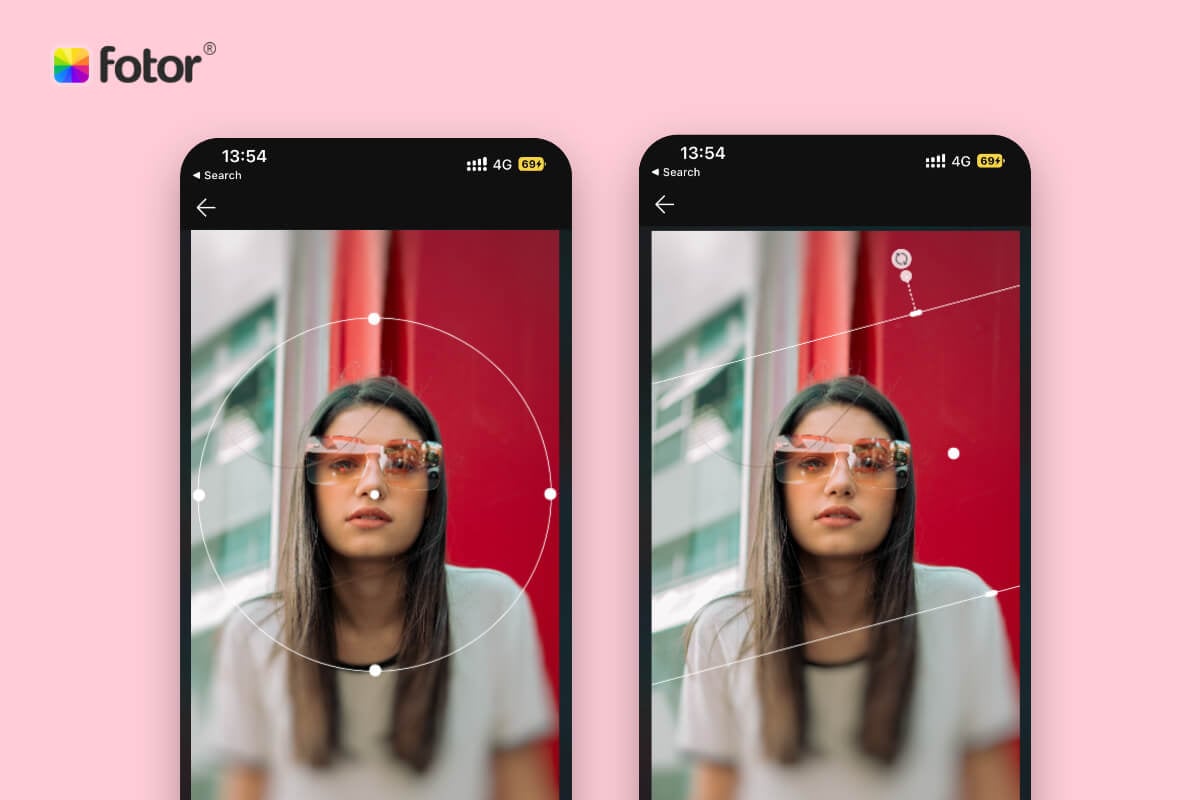 With the linear blur effect, you can create stunning tilt-shift photographs that look miniature-like in just seconds.
Additionally, Fotor allows you to adjust the level of blur to achieve your desired result effortlessly. Whether you are looking to blur a photo background to create a soft and dreamy look, or just to hide a distracting and cluttered background, you'd just be covered. With Fotor app, you can blur the background of a picture on iPhone and Android effortlessly and instantly.
Key Features:
Easy and free to use
Multiple blur effects to choose from
Blur tool with adjustable intensity and radius
A wide range of editing tools, including crop, rotate, photo filters & effects, photo enhancer, background remover, and more
Available for both Android and iOS devices
Get Fotor on App Store / Google Play to blur your photo background for free now!
2. Blur Photo Editor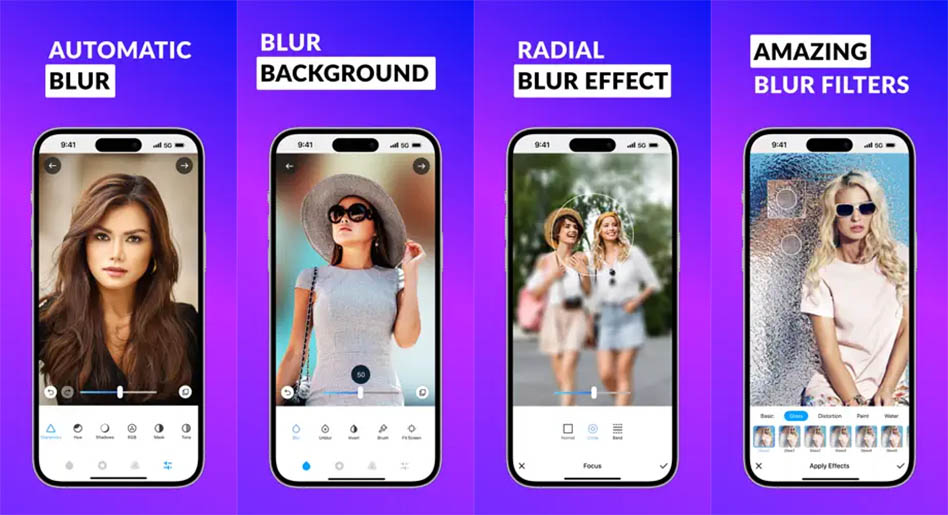 Blur Photo Editor is a user-friendly app for blurring the background of a picture on iPhone. It offers a variety of blur effects, including gaussian, bokeh, mosaic, water, glass, and paint blur. You can easily create the desired blur effects for your photos with it.
Also, Blur Photo Editor is very easy to use. Simply select the photo you want to blur from your library, choose a blur effect you like, adjust the intensity, and that's it.
Additionally, Blur Photo Editor also offers other image editing tools, like crop, rotate, saturation, mask, etc. So you can easily fine-tune your photos to perfection.
Key Features:
Extensive collection of blur effects, including gaussian, bokeh, and mosaic blur
Ability to effectively blur part of an image
Magnifying glass feature for precise editing
Available only for iOS devices
Get Blur Photo Editor on App Store
3. Phocus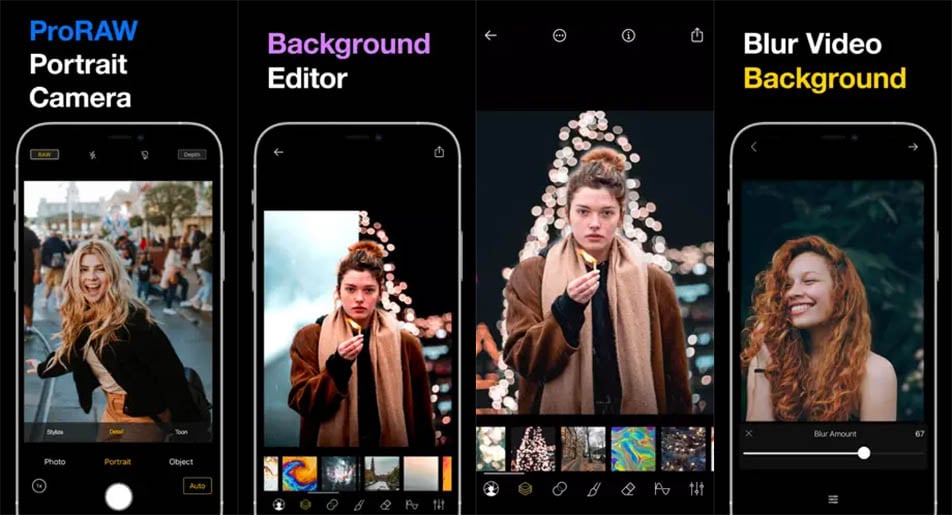 With Phocus, you no longer have to manually edit your images to create a blurred background- it does it all for you. Just select the photo you want to edit, and Phocu automatically detects the foreground and background of your photo, and applies the blur effect accordingly. In addition to blurring images, Phocus even lets you blur videos effortlessly.
The built-in portrait camera is another feature that sets Phocus apart from other apps. It allows you to shoot photos and apply the blur effect to the background in real time.
If you are looking for an easy way to make background blurry, Phocus is definitely worth checking out.
Key Features:
One tap, automatic background blur process
Manual edit mode to refine the edges of the subject in your photos using brush and eraser tools
Built-in camera for taking DSLR-like photos
Available for both iPhone and Android devices
Get Phocus on App Store / Google Play
4. Focos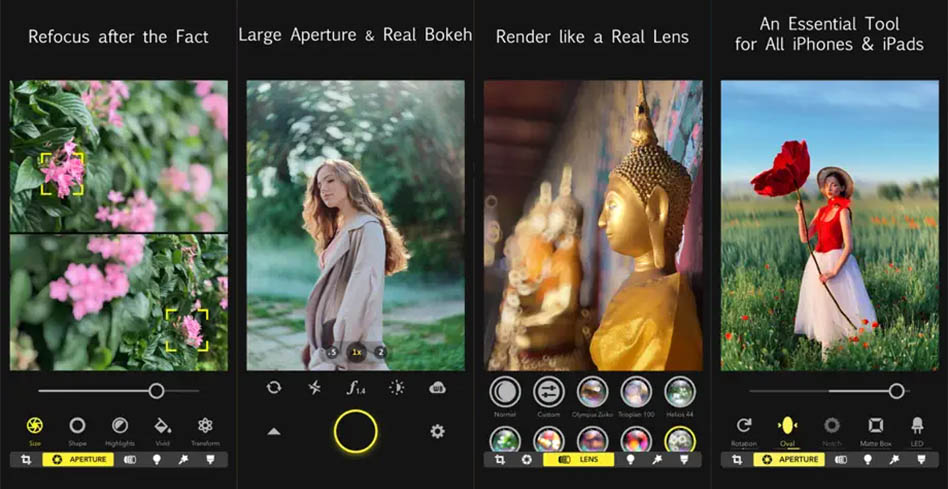 Focos is a popular camera app available on the Apple App Store. It provides users with the ability to capture stunning photographs that look like they were taken with a DSLR camera. With Focos, anyone can quickly and easily blur the background of a picture on iphone.
Moreover, Focos also allows you to re-focus photos after they have been taken. With just a few quick taps, you can adjust the focus area and the depth of field as per your liking.
The app also offers various simulated aperture diaphragms to generate different bokeh spot effects, giving you the flexibility to experiment with your photos.
Key Features:
Automatically blur background of photos already taken, and add shallow depth of field for real bokeh effects
Built-in camera to take photos with shallow depth of field
Options simulate the pro lens such as creamy, bilinear, swirl, and so on
Available only for iOS devices
Get Focos on App Store
5. Facetune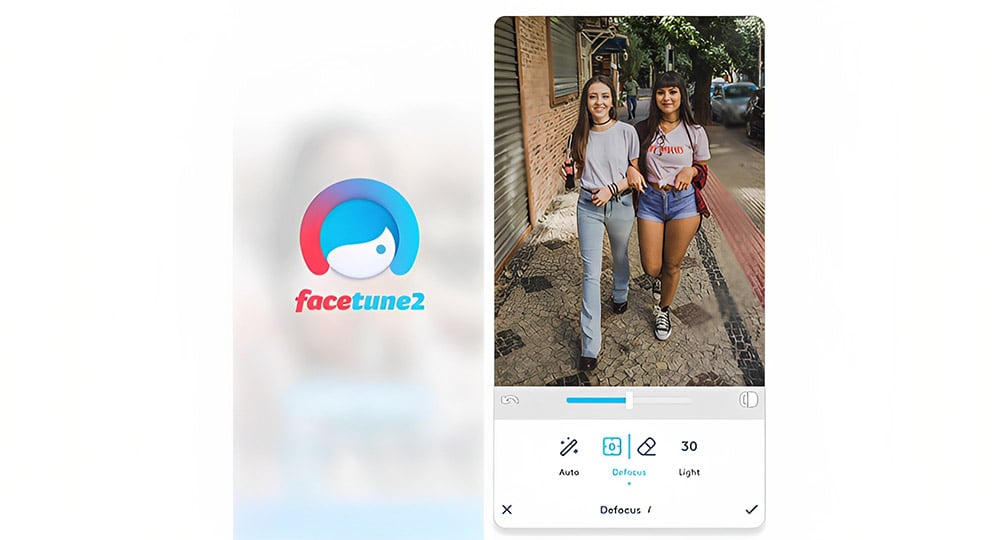 FaceTune is a powerful portrait editing app. Its powerful background blur feature allows you to defocus the background of your image while keeping the subject sharp in just one tap.
Additionally, FaceTune lets you add selective blur wherever you want it in the photo, giving you complete control over the final result. You can also change the intensity of the blurring effect to achieve a natural-looking result.
Key features:
Simple and easy-to-use background blur tool
Includes both smart and manual selection tools for custom blurring
Ability to modify the intensity of the blur effect
Available for both Android and iOS devices
Get Facetune on App Store / Google Play
Bonus: Blur Background App for PC
If you're looking for blur background on PC, look no further. With Fotor's free online photo editor, you can easily blur the background of a picture in just one click.
Powered by AI technology, Fotor will automatically recognize the subject of your photos and blur out the background. All you need to do is upload your photo, and Fotor will do the rest.
You can also customize the blur area and intensity of the blur effect applied to your photos. Adjust the brush size to add or remove blurred backgrounds as needed. Fotor gives you complete control over the image editing process.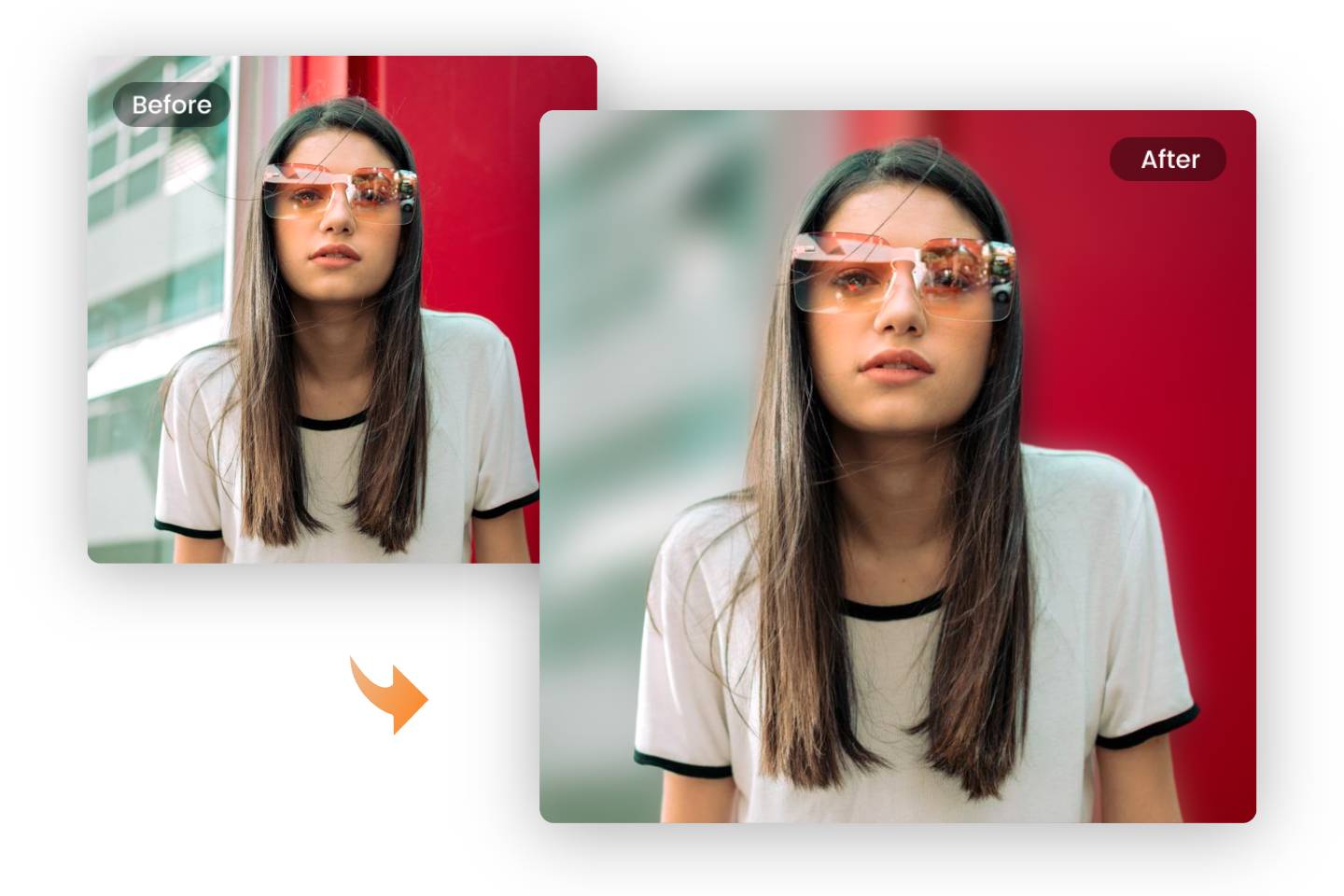 In addition to its automatic background blur feature, Fotor's free online photo editor also enables you to manually blur the background of a picture as you wish. So you can create a unique blur style that perfectly suits your needs.

There are two types of blur effects to choose from- circular blur and linear blur. Circular blur is perfect for creating a soft, dreamy effect, while linear blur is great for creating motion or directional emphasis. Both blur effects can help bring attention to the main subject while still maintaining an aesthetically pleasing background.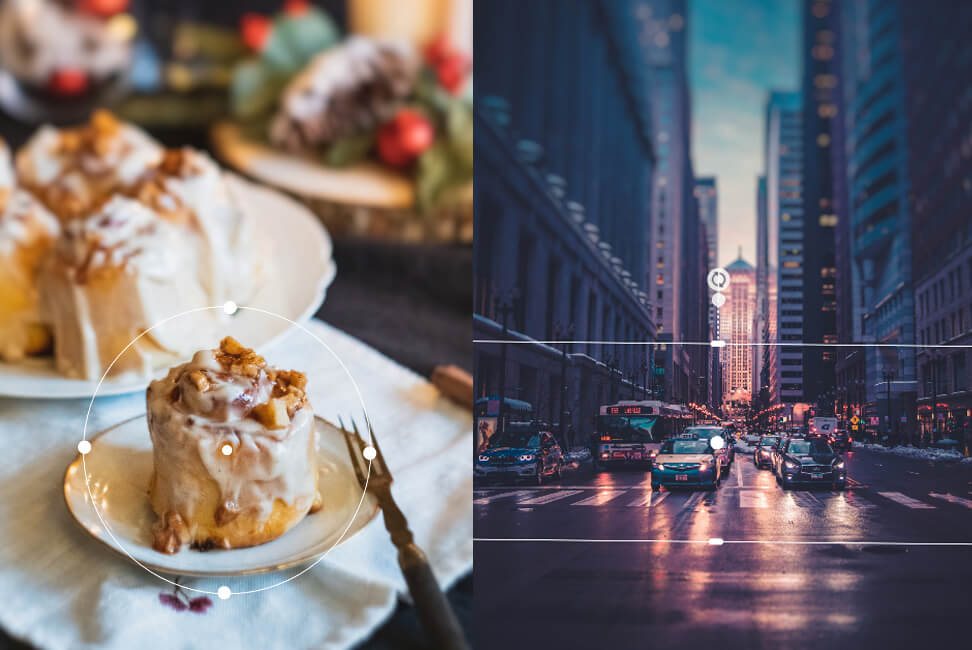 Key Features:
Advanced AI image recognition technology for precise background blur
Instantly create realistic bokeh and depth-of-field effects in photos with just 1 click
Selectively blur parts of a photo background for a more customized and professional look
Conclusion
Blur background apps offer a quick and easy way to add depth and highlight your subject. But with so many apps available, finding the right app to blur background can be overwhelming.
To help you make your decision, we have compiled this list of the 5 best blur background apps. These apps are not only user-friendly but also generate high-quality results that are sure to impress. Most importantly, these apps are available for Android, iOS, and PC, so you can create beautiful blurry backgrounds for any photo regardless of what device you are using. So, give one of these blur background apps a try and take your pictures to new heights today!