1. Open the Fotor editor, and go to the edit page.
2. Upload the image with the text you want to blur.
3. Click "Blur" to apply the blur effect to your picture. There are circular and linear blur effects.
4. Once you have text blurred, save your blurry image.
In addition to blur text message, the blur tool in Fotor is also useful for blurring background. It can blur background of image with creativity.
To enjoy a more stable editing process, you can also download the desktop app on your PC, or download the mobile version to work with your photos on your iPhone or Android anytime.
How to Blur Text with YouCam Perfect APP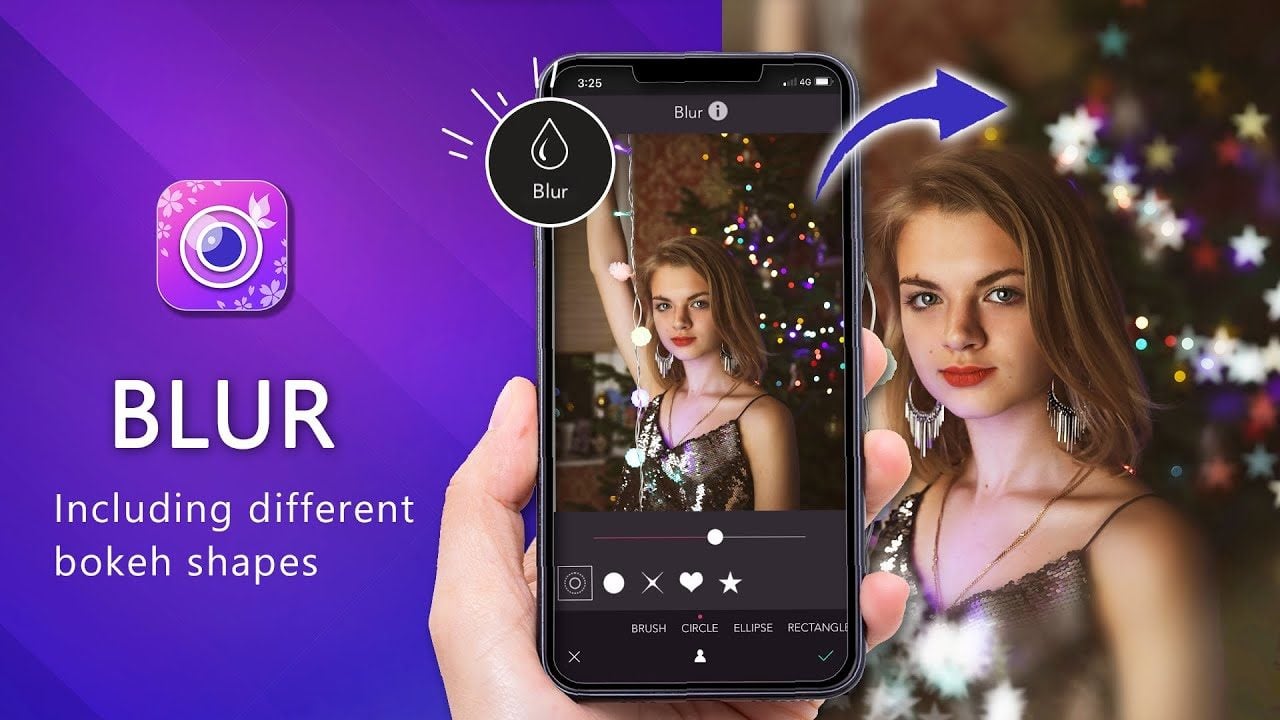 YouCam Perfect is a powerful photo editor & & beauty camera app. It offers plenty of photo editing & beautifying tools to bring your photos to perfection. Users are allowed to smudge certain text with its blur tool.
This easy-to-use photo blurrier makes blurring photos become efficient.
Let's see how to make text blurred with YouCam Perfect app.
1. Download YouCam Perfect, to start your photo editing journey. It's available for either iOS or Android.
2. Open edit tab> click tools> blur.
3. Choose the shape of the outline you'd like to use to shape the blur effect. Once you've selected the shape, you'll begin to see the effect in action.
4. Adjust the blur photo size, you can totally control the size of blurry photo. Select the part of the text you want to stain.
5. After finishing your editing, you can download and save your blurry image.
How to Apply A Blur Effect to Text on Photoshop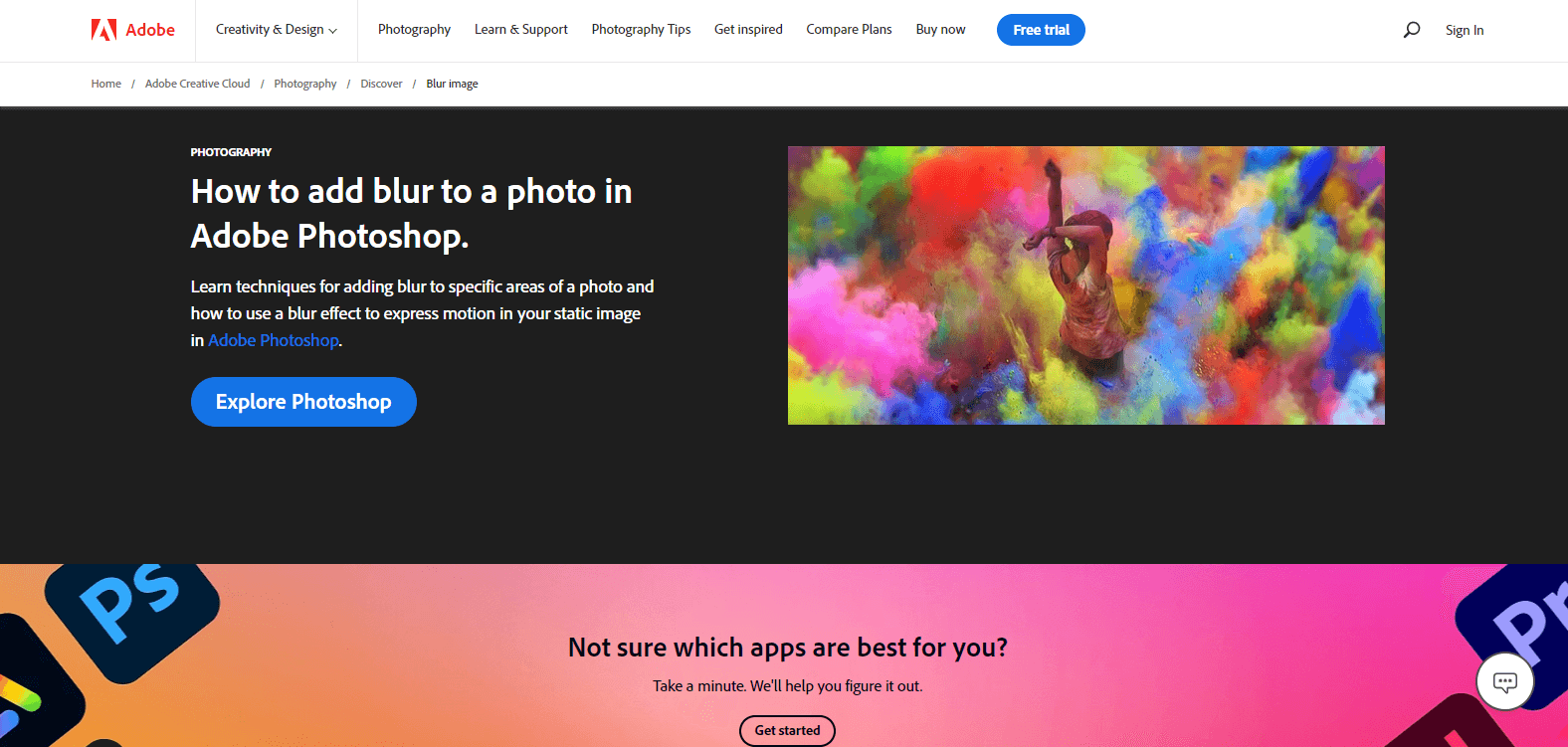 Photoshop is a popular photo editing software, which allows you to blur text with a brush or directional tool. Whether you're looking to obscure sensitive information or you want to apply an effect to your image, Photoshop's robust blur features make it easy to do.
Here is a step-by-step instruction on how to blur text with Photoshop.
1. Open the Marquee Tool (keyboard shortcut M). The Marquee Tool defaults to a rectangle, but you can change it to an ellipse, single row, or single column.
2. Drag the Marquee Tool around the part of your text you want to blur.
3. Go to Filter > Blur and you'll see 10 different types of Blurs. Some of the blur options are basic, while others will allow you to determine the strength of the blur using a slider. If you want to blur a map location or text, you can opt for Gaussian Blur.
4. Adjust the radius to blur the selected area.
5. Click apply and you can save your image now.
How to Blur Text Out on PowerPoint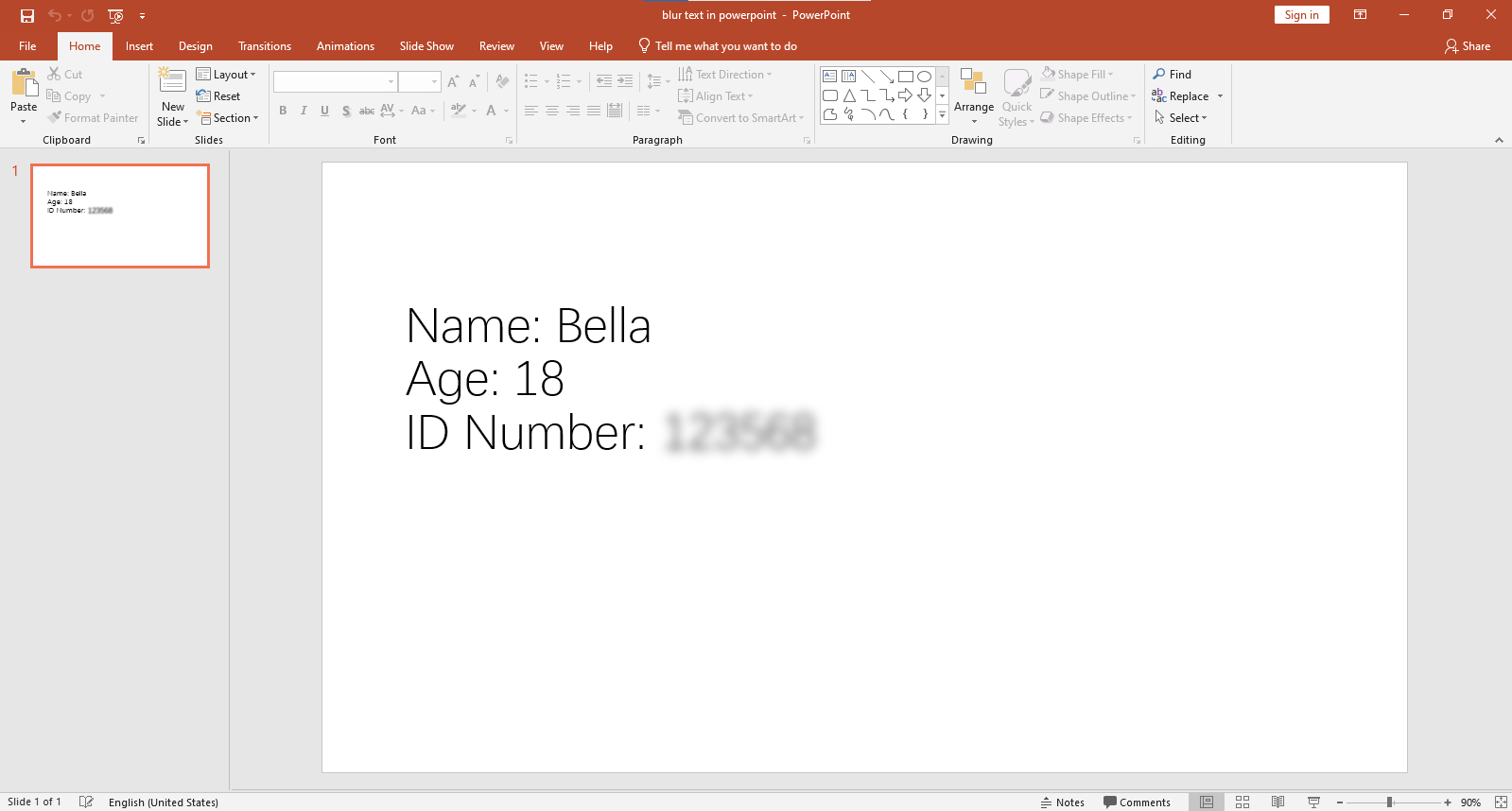 Besides using professional image editing software, there is another very easy way to smudge text, and that is using PowerPoint. PowerPoint is used to create a slide show program, but it also provides some additional photo editing tools that allow you to blur pictures, and it doesn't require you to download any extra software. In the following I will introduce how to apply a blur effect to text using PowerPoint.
Select the text box and right-click to copy the text.
Keep the cursor in the place where you want to paste the text. Then right-click and paste the text into a picture format.
Click on the pasted image and select the picture format tab under the picture tools.
Select Artistic effects to find a collection of effects.
Select the Blur effect.
From the Format Pictures Pane, adjust the Radius value.
Conclusion
In this article, we've discussed the reasons why you need to obfuscate text messages, and also share the four simplest ways to help you quickly blur text, including Fotor, PowerPoint, Photoshop and YouCam Perfect. Hope you find this post helpful!