The Best Online Free AI Image Generators for Converting Text to Images 2022
Summary: This post talks about the meaning and the work rule of AI image generator, and recommend six best online free AI image generators for you to have a try!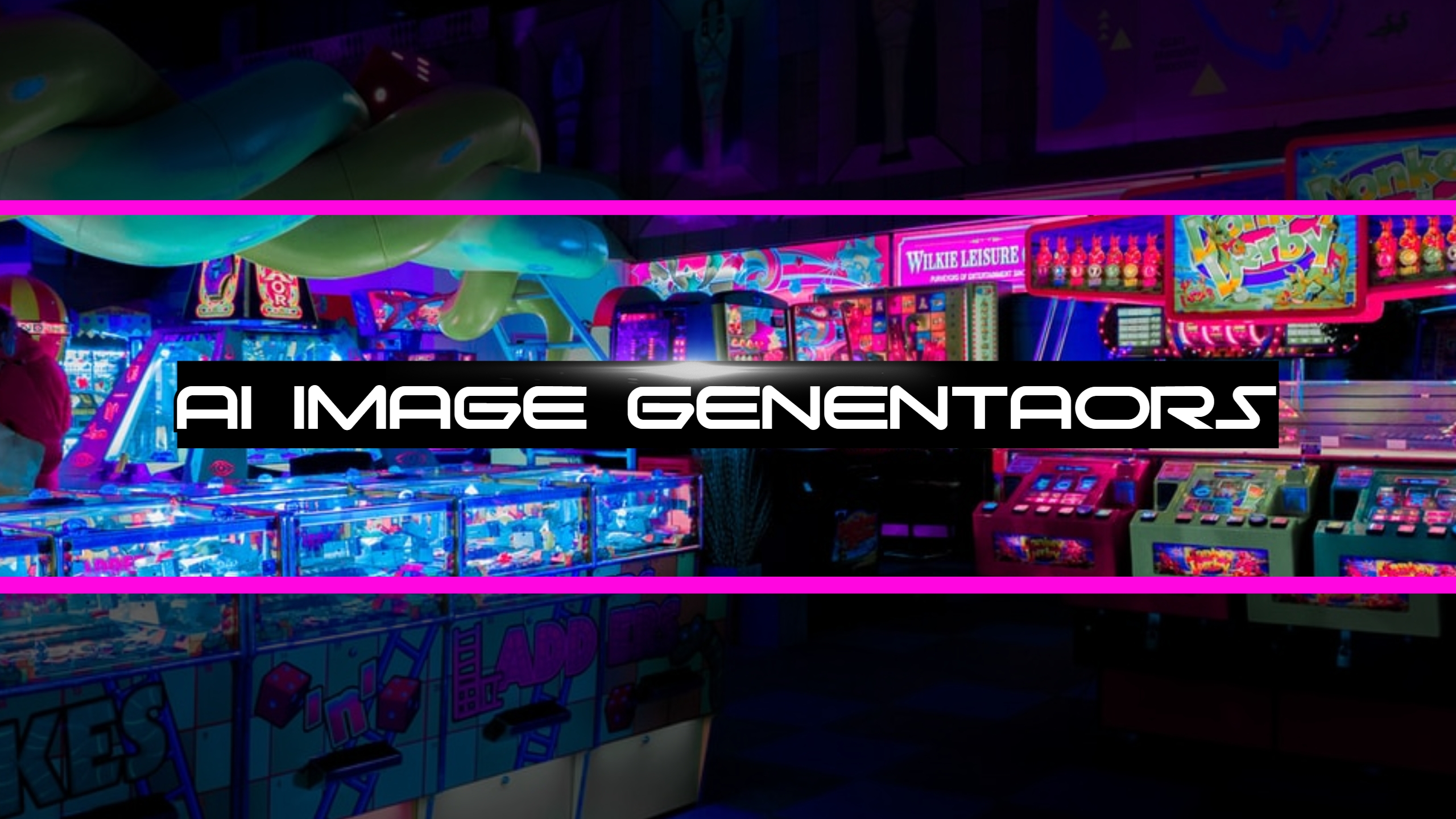 With the latest advances in AI image generator, you can create realistic images out of thin air with text input. You don't need any artistic skill or technical talent to do this! The most advanced AI art generators could change the way we create art in the future. With AI art generation software, you can generate portraits, landscapes and abstract art. You can even imitate the style of famous artists.
Using an online free AI art generator, enter text into it, and the tool will give you back a realistic style image.There are a series of text to art generators that have appeared in the market to come up with a try. This article is a brief explanation of AI text to art generator and a full review of some popular free AI image generators recommended on the market. Please read on.
Table of contents:
What Is AI Image Generator?
The AI Image Generator is a computer program that uses deep learning algorithms to create realistic images from text descriptions. This algorithm is trained on a dataset of images and their descriptions so that it can learn to generate images that match the descriptions.
The AI photo Generator is a tool that can be used to create accurate images of people, objects or scenes from text descriptions. This is useful for creating illustrations or 3D models from text descriptions, or for creating photo-realistic images for research or training purposes.
How Do AI Image Generator Works?
There are many mechanisms for creating AI art, including procedural "rules" for generating images using mathematical patterns, algorithms that simulate brush strokes and other painting effects, and artificial intelligence or deep learning algorithms such as generative adversarial networks and transformers.
AI image generators work by first learning from a dataset of images and their descriptions. This dataset is used to train a deep learning algorithm, which is then able to generate a new image that matches the description. The generated image is not a perfect copy of the original image, but is similar enough to the real one.
For example, by training an AI painter on a dataset of huge face images, it is possible to generate new face that looks real which is not identical to any of the faces in the database.
Best Online Free AI Image Generators In 2022
AI photo generator is currently very hot, resulting in a lot of free ai photo generators on the web, and many of them are not very effective. We collect 6 well-received free text to art generators on the market for you to have your first try of AI Image Generator for free.
1.Fotor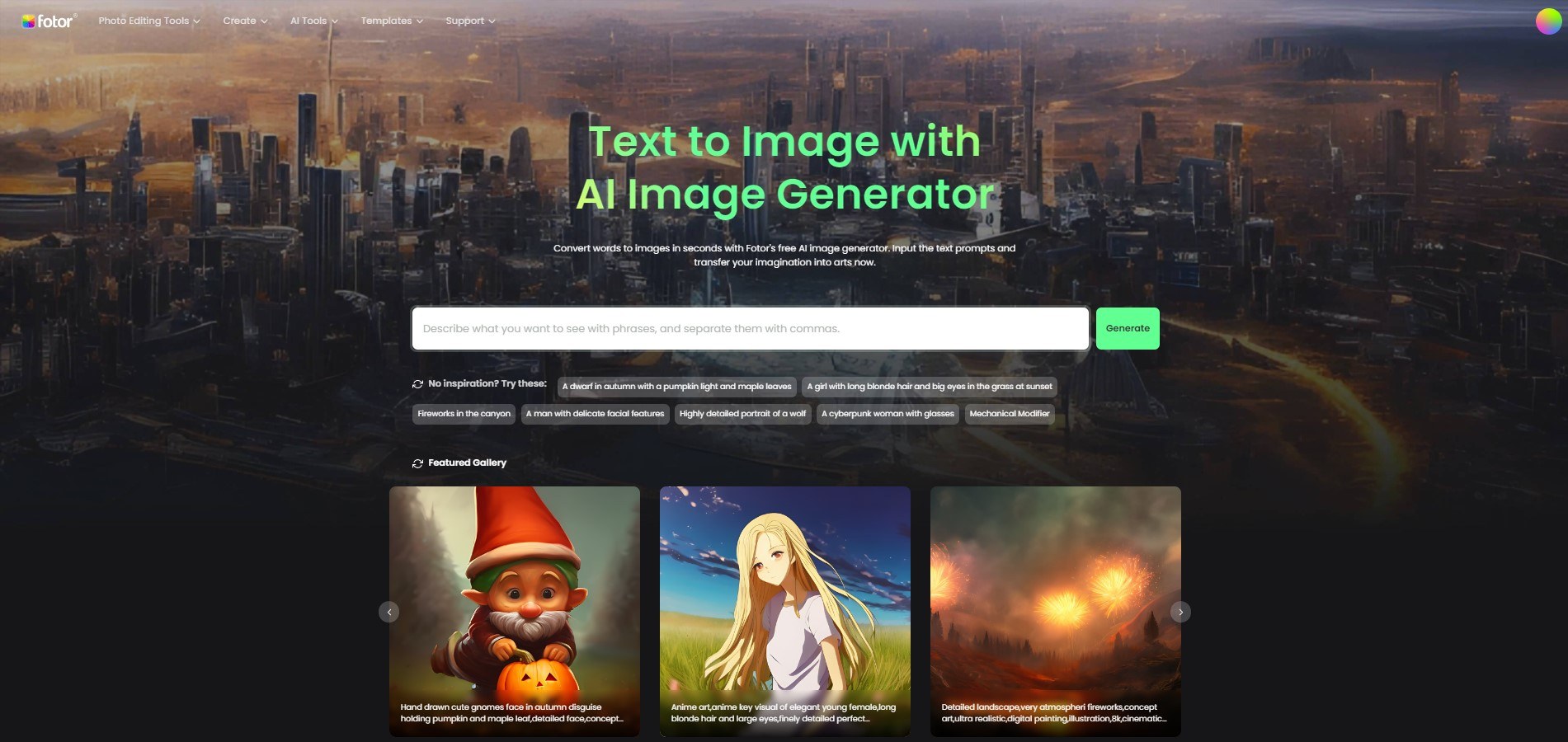 Fotor is a very versatile online photo editor, recently updated with a free AI image generator. Fotor supports text to image with AI image genator to create various stylish AI genarated images. It is a great chance for you to be an artistic master, AI painter, AI drawing creator. You can use it to create realistic images, 3D and anime characters, paintings and any type of digital art effect.

The most remarkable feature of Fotor's AI text to art generator is that it is perfect for beginnners to use, just fill in the text and select the effect you want to generate the image. If you are not satisfied with the photo you can repeat the generation several times to ensure you get the most satisfactory result.

Key Features:
10 free image generation per day.
9 different conversion styles to choose from.
9 light effects for you to choose from.
6 compositions are available.
text-to-image and image-to-image conversion modes.
Choose Details types you want.
2. DALL-E 2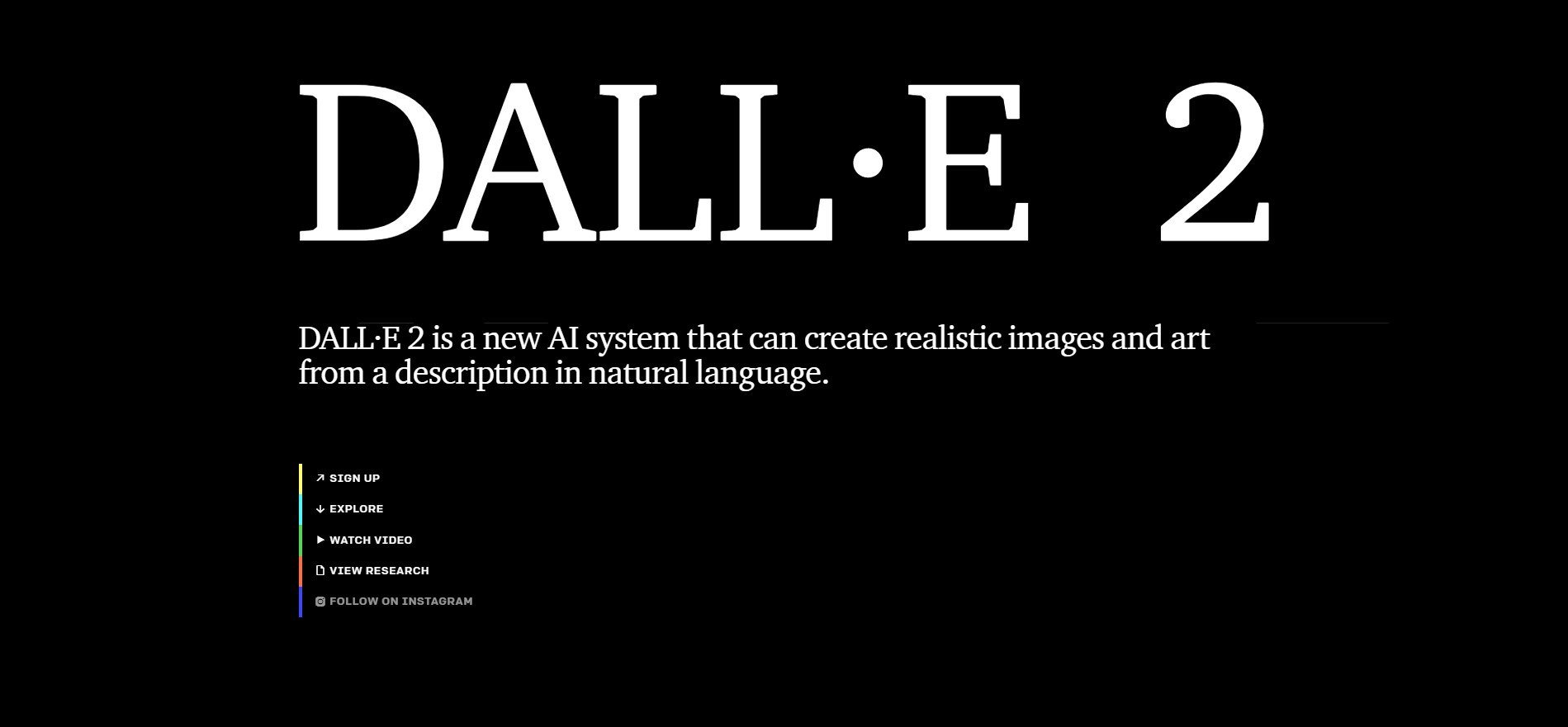 DALL-E- 2 is an AI image generator with which you can generate realistic images and digital art of any kind. DALL-E 2 is an AI photo generation model developed by OpenAI, the same company that created GPT-3, one of the best natural language processing models.
DALL-E 2 can be used to design products, create illustrations, and even generate new business ideas. This image model is easy to use. Anyone can use it to create professional designs and images.
You don't need to have any technical skills or artistic background to use DALL-E 2. One of the main features of DALL-E 2 is the paintbrush function. With it, you can make further modifications to the images you generate.

Key Features:
Great text-to-image capabilities.
Generate multiple iterations of images.
Editing and retouching capabilities.
Free trial. (although you must be invited via a waiting list)
3. NightCafe
NightCafe is another famous brand in the field of AI art generators. It can create all types of artwork, including universes, paintings, and more, with its unique preset effects.
You can use NightCafe to create images in minutes. The tool is available for free (limited use) and if you want to have AI generated artwork, you have the option to purchase it through their website. If you decide to purchase the artwork, it can be printed and delivered to you just like a painting.

Key Features:
Create images in minutes.
Option to purchase artwork.
Print and deliver like a painting.
Buy printed versions of your artwork.
4. Jasper Art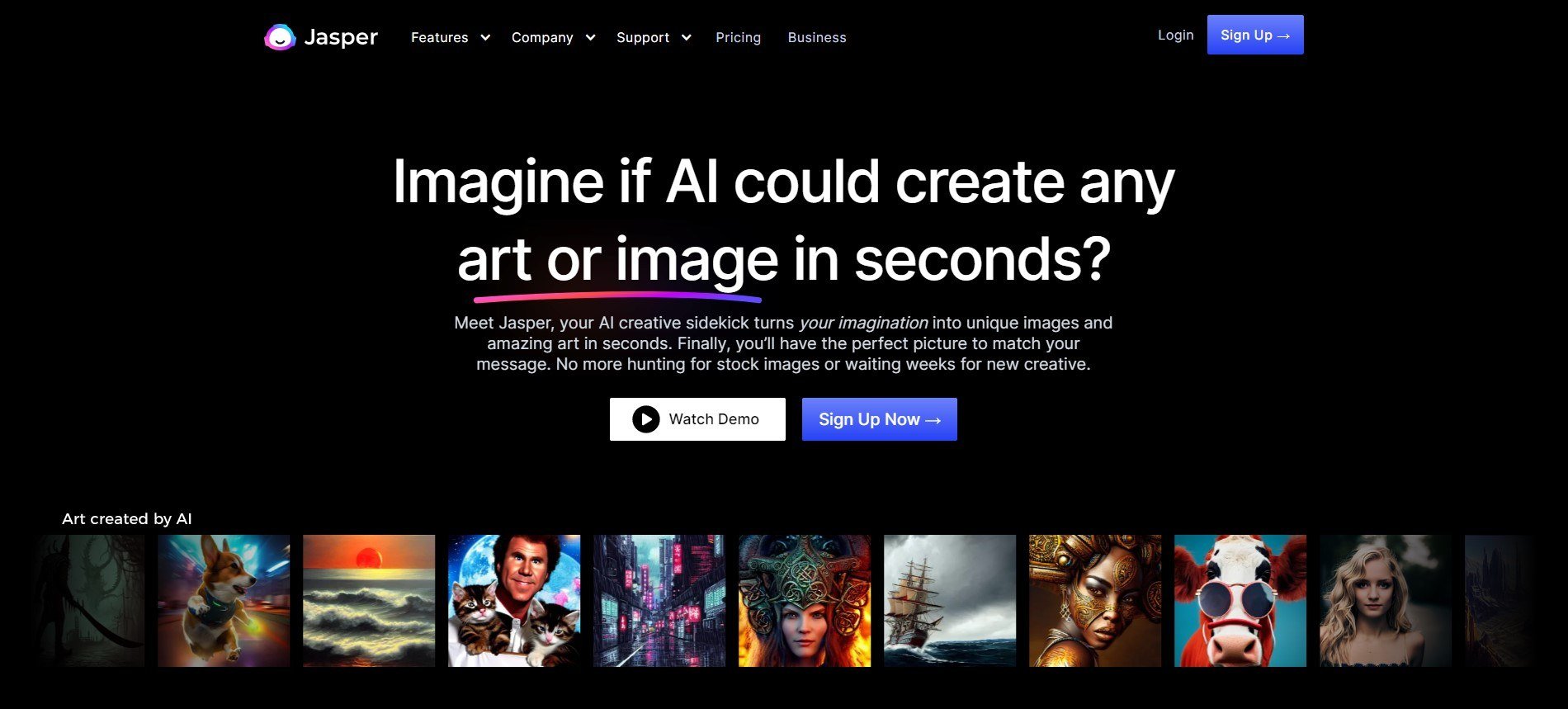 Jasper Art uses the latest advances in ai painter to produce unique digital art based on your imagination for free.
Jasper Art makes it easy for you to explore multiple art styles and try out what works best for you. Keep in mind that since this is an AI image generator, the results are very unpredictable and you need to craft your prompts in a smart way to produce something sensible.

Jasper Art is easy to use. Jasper also offers an AI writing assistant that you can use to write blog posts, social media posts, and more easily and quickily. The same is true of Jasper Art and all you need to do is register and start generating images. Literally, you can generate digital art in just a few seconds.

With Jasper Art, you can generate photo-realistic images, cartoon style photos, and every other type of art you can imagine. All you need to do is write some text to enter into the tool and it will take care of the rest.


Key Features:
Uses artificial intelligence to generate 100% original images based on simple text input.
Multiple languages are supported, so you can also create images in non-English languages.
There is a support chat if you need some help in using the tool.
There are also some copywriting templates that you can use to generate art with Jasper.
4. Midjourney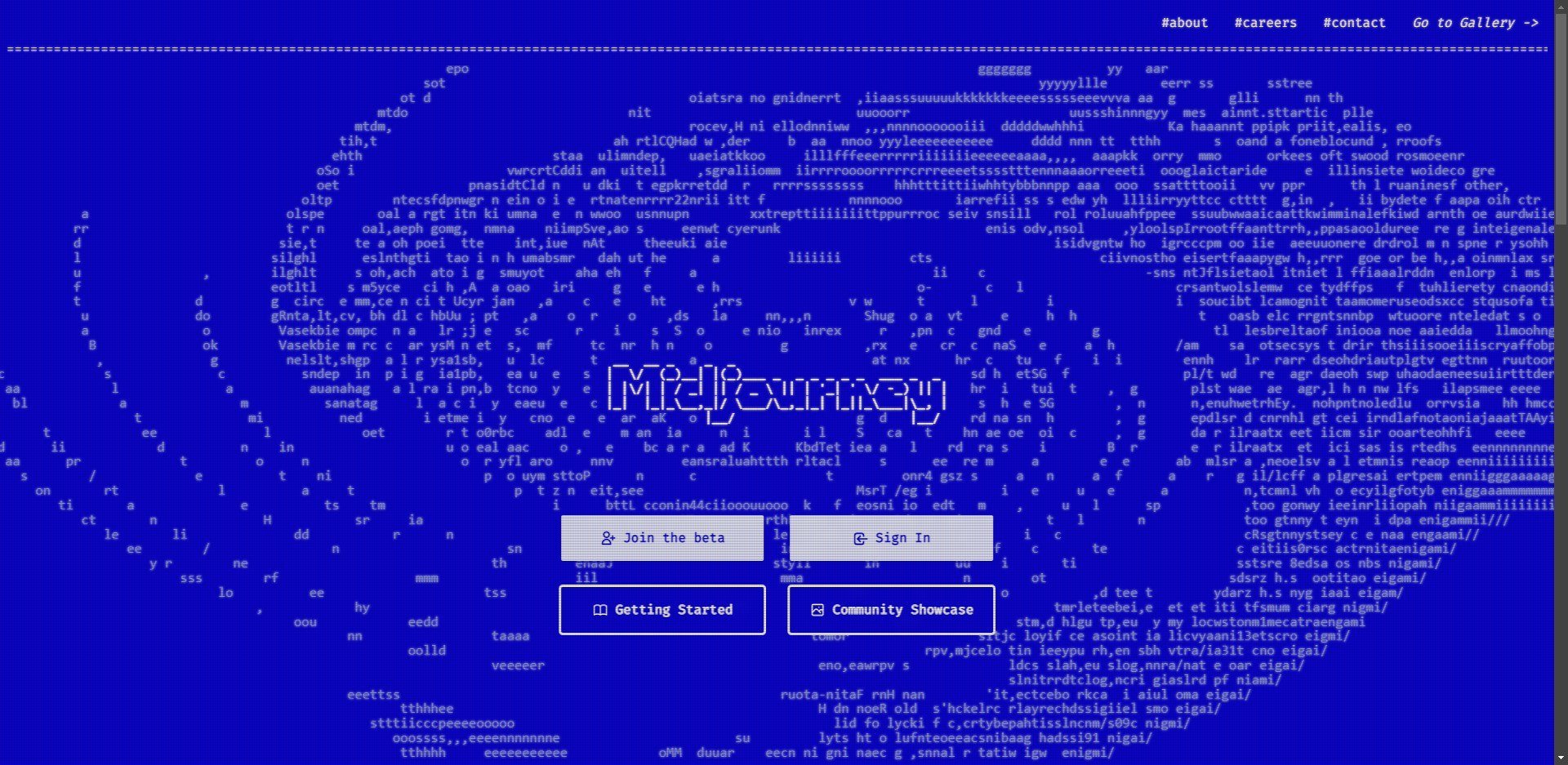 Midjourney is also ranked as one of the most popular and well known AI text-to-image generators. One user won an art contest using an image he created with the software.
Midjourney is operated through a Discord server and uses Discord bot commands to generate high quality images with a particular artistic style. Users can enter text prompts to create clear and stunning images that always seem to have an apocalyptic or eerie quality.

Once you get the hang of it, Midjourney is an excellent artificial intelligence generator that consistently produces stunning and often thought-provoking images in its own unique style.
The first 25 images on Midjourney are for free, and then the basic plan is $10 per month for 200 images. There is also a standard membership for $30 per month for unlimited use. Midjourney will allow corporate use of the generated images, especially for corporate memberships of $600 per year. Otherwise, the images belong to you.

Key Features:
Fast updating of functions.
Using third-party servers, running smoothly without lag.
Generate pictures with bold art of color composition and provides more reliable "aesthetic" images.
The initial thumbnail you get is only 256px, you need to spend points to get a higher resolution image.
5. Starry AI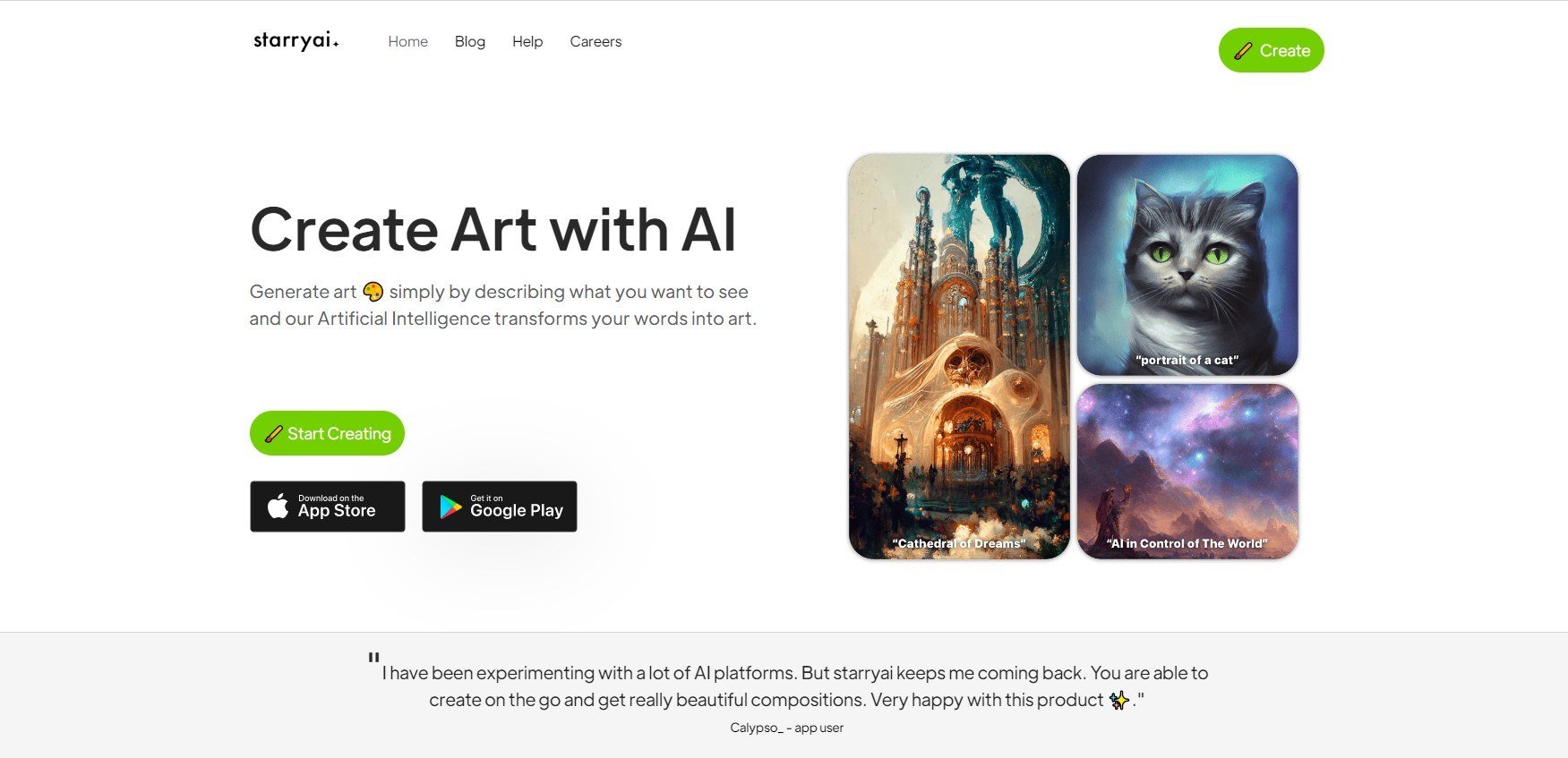 Starry AI can turn text into AI artwork images online for free. But unlike many other applications, it offers granular control over certain aspects, making the results more personalized.
starry ai has 16 art styles, canvas sizes or aspect ratios to choose from, and the option to add your own custom image as a base.

Starry AI lets you use extra credits to extend the AI runtime so you can get a better final image. Similarly, you can use credits to tell the AI how closely to fit your text.

Key Features:
Ability to select a custom image as a generated material.
Spend credits to improve the resolution of the image.
free credits every day or week by watching ads or sharing your creations on different social media.
6. Pixray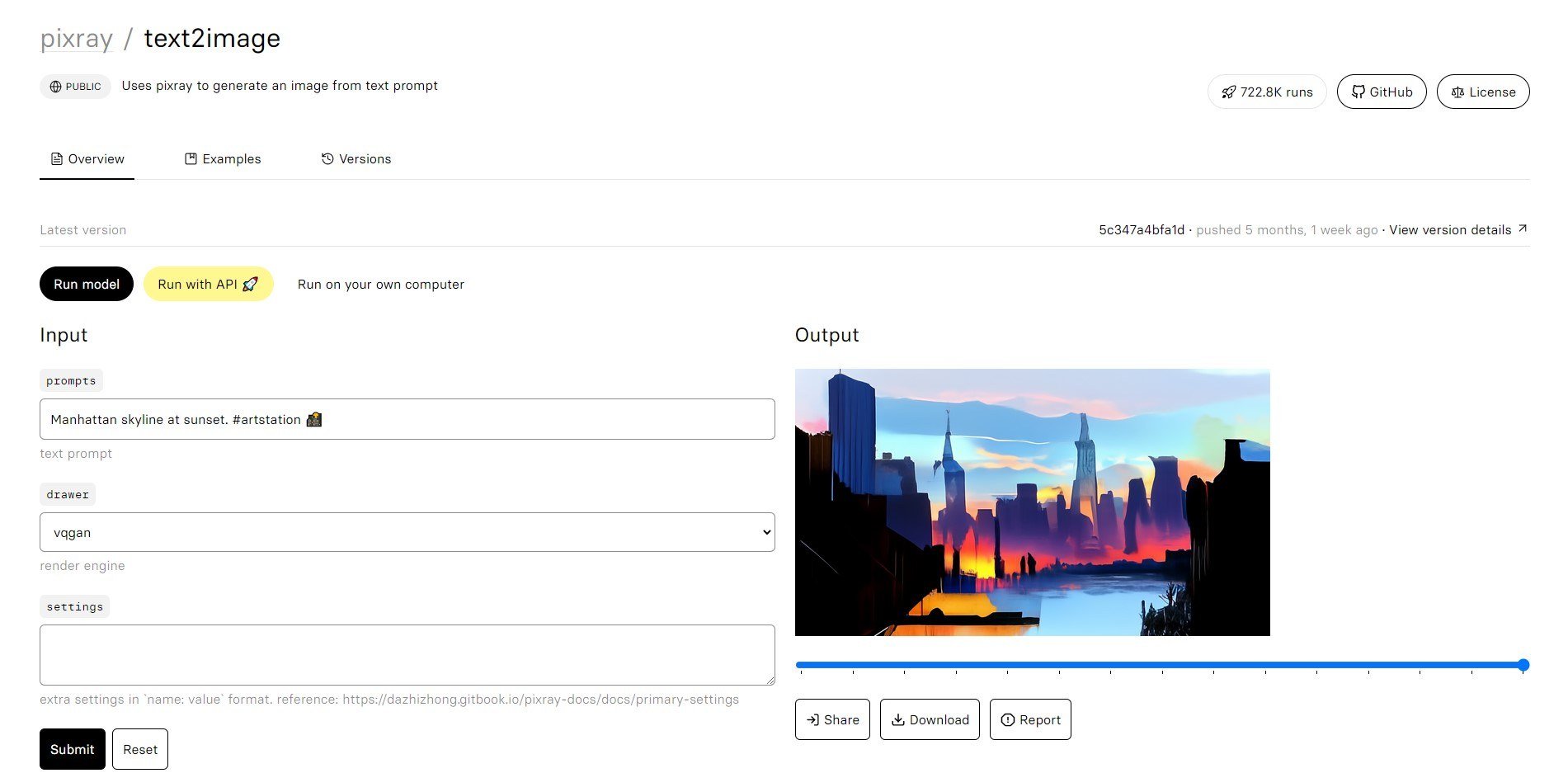 Pixray is a text-to-art generator that you can run in your browser, on your computer, or using the API, all for free. It has a simple interface, but geeks will have a good time using it thanks to its customizable artificial intelligence engine and extensive custom code documentation.
In the extensive Pixray documentation, you'll find a wide range of ways you can adjust AI settings. For example, you can add artists or styles, define quality, iteration or scale, and discover detailed ways to change your work through drawer, display, filter, video and image settings.

Key Features:
AI settings can be adjusted.
A variety of artificial intelligence rendering engines to choose from.
Custom styles can be added.
Conclusion
AI image generators are moving into the mainstream. While most of the impressive tools are limited to demos, the best free AI photo generators for art, design and branding will soon be a part of our everyday lives.
This article takes a brief look at AI art and the mechanics of how it works, as well as recommending six free AI image generators for you to try out some. Hope this article is helpful to you, thanks!