Fotor is one of the leading online design tools that provides users with a variety of logo templates and icons to design a creative logo. The logo maker helps users - whether they are professionals or beginners - to create captivating graphics and designs according to their preferences.
Fotor has an extensive library of icons, patterns and design resource, as well as hundreds of fonts, shapes and colors, so you can make the right logo for your niche. Also, Fotor's new AI image generator can generate creative and unlimited logo designs with your descriptions, freeing up your ideas.
Key Features:
Multiple types of preset templates to choose from.
Free to use.
Tens of thousands of materials to use.
Generate logos from text or images.
High quality, multiple file formats to choose from.
Logo AI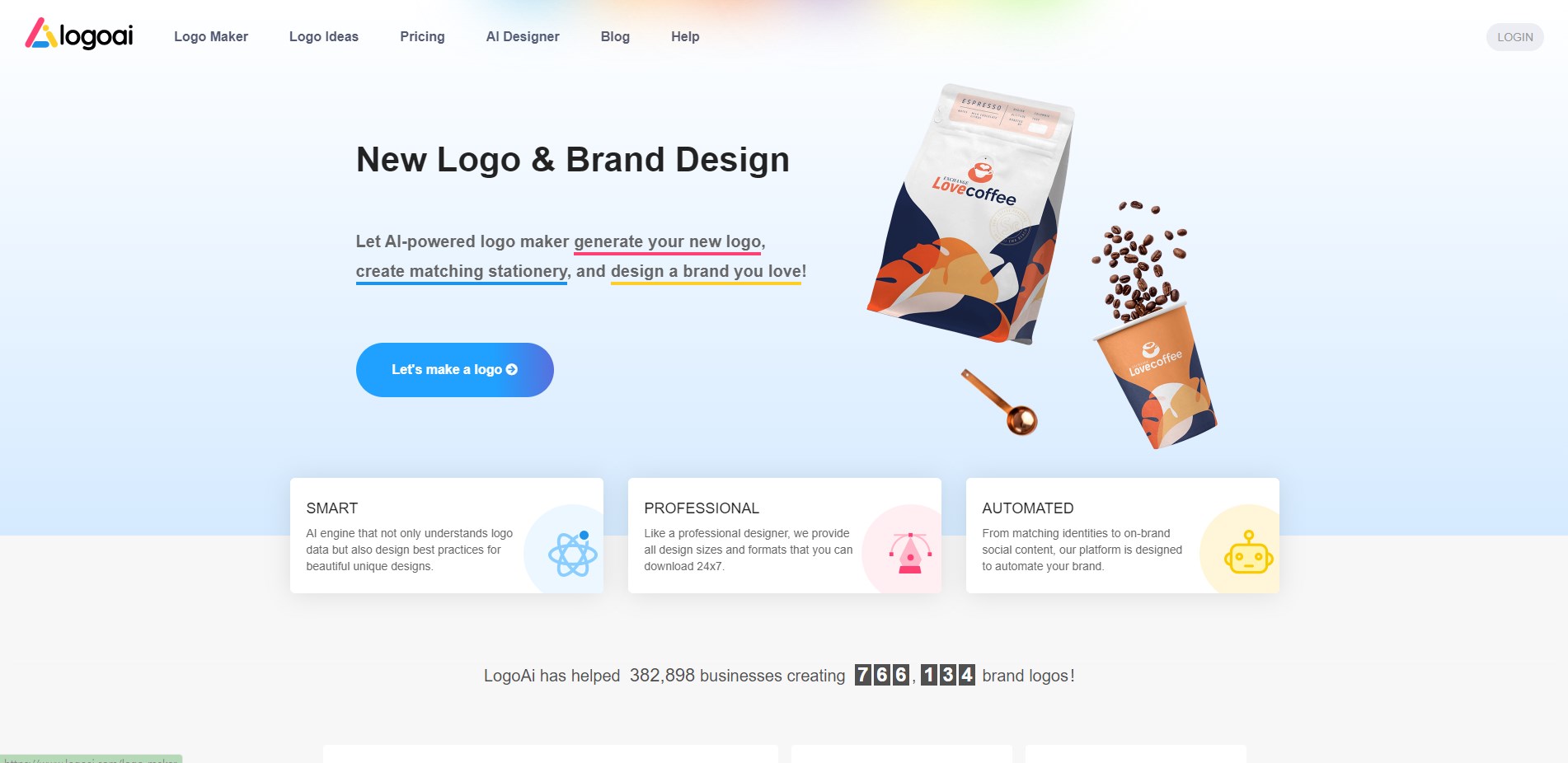 Logo AI is an all-in-one tool for creating logos based on best design practices. It uses advanced algorithms to generate unique and professional logos in seconds. It offers many logo formats and branding rules, including all colors and fonts. The platform uses machine learning and deep learning algorithms to analyze and understand users' design preferences, working with its pre-made templates to generate logos that match those preferences.
Logo AI also takes into account the industry your brand is targeting. This way, it generates a logo that matches the common logo design conventions of your industry. Logo AI codes the underlying AI algorithms so that the results are professional and communicate your brand values.
Key Features:
AI-based design capabilities.
Keep all your branding materials in one place.
Free Trial.
No download or registration required to try it out.
The quick quiz you need to complete to generate a logo for your business needs.
Logomaster.ai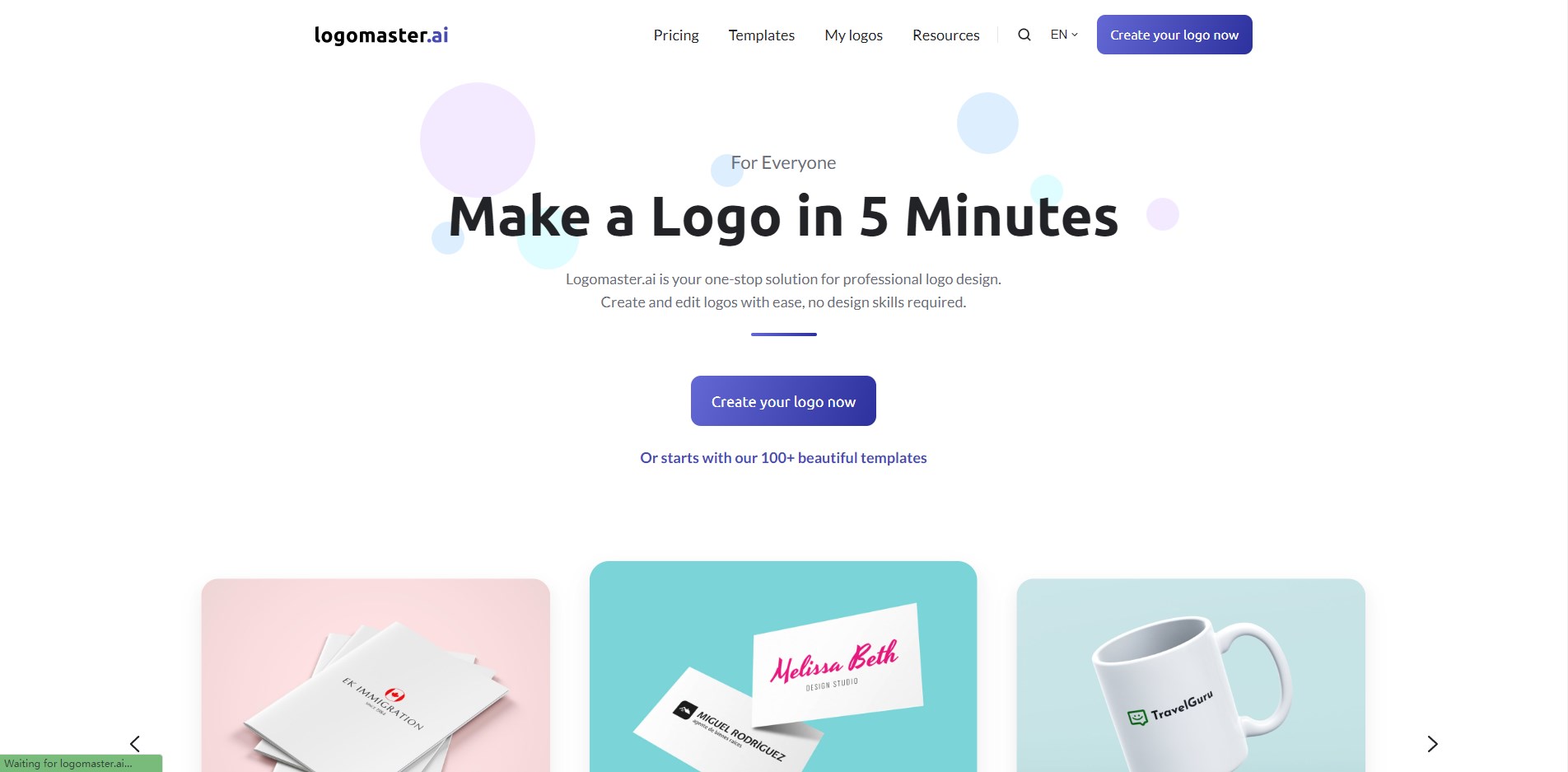 Logomaster.ai is another AI-powered logo design platform that allows users to create professional logos quickly and easily. All you have to do is provide a logo name and a bunch of unique logos will be generated for you. Its customizable templates, high-quality graphics and instant download capabilities make it a great choice for businesses and individuals who want to create a logo without investing a lot of time or money in the design process.
Because the artificial intelligence used to generate the logo is so advanced, you don't have to worry about the overuse of a single color. Most importantly, Logomaster allows you to add icons to your logo by adding some sort of graphic element to it. This further allows you to customize the logo to make it more suitable for your brand.
Key Features:
Give input to AI logo creators by answering questions.
Choose from over 100 templates available.
Create a logo with minimal cost and wait.
Looka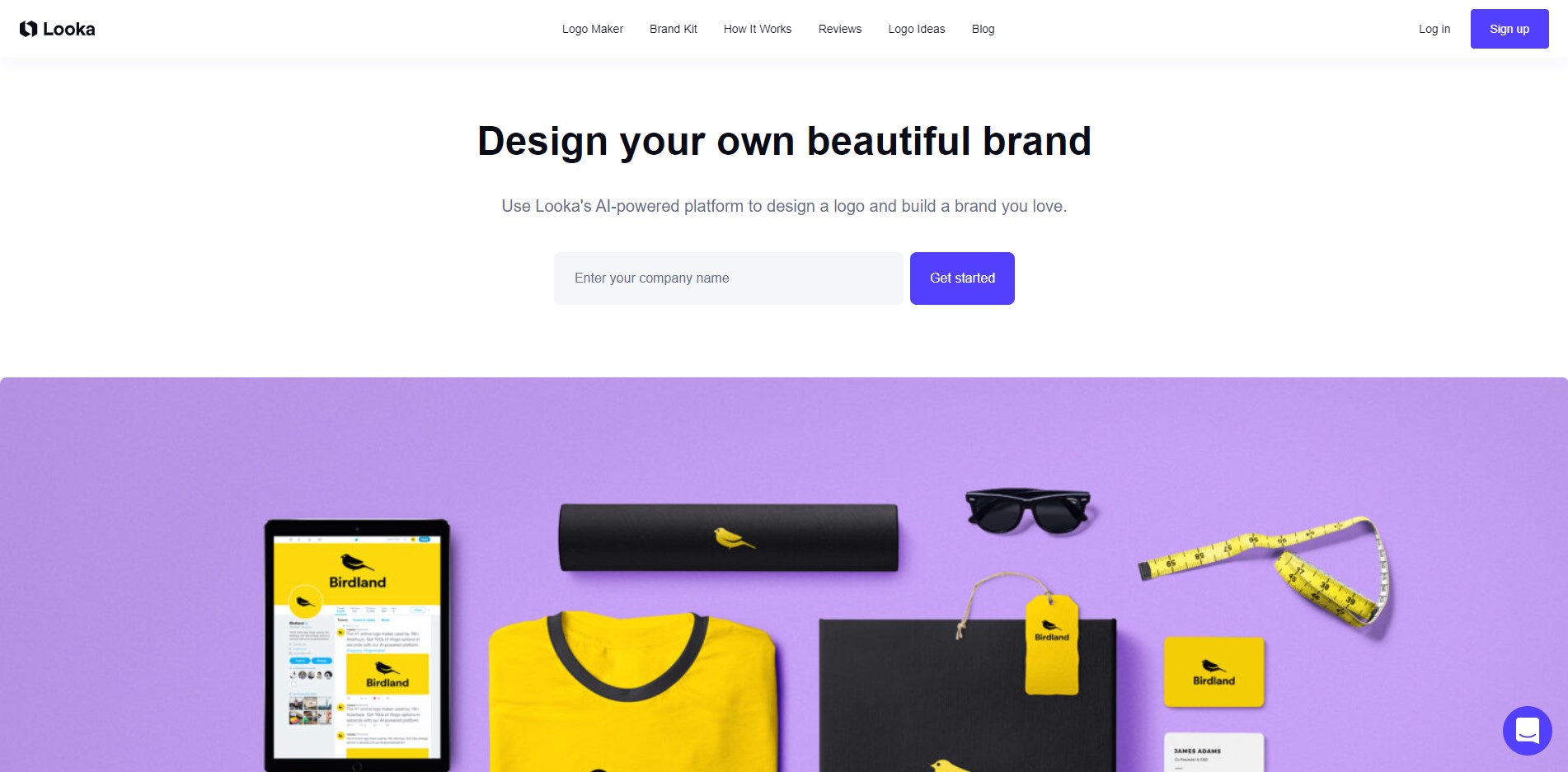 Looka is modern - logo design software that is a rich combination of artificial intelligence and creativity. This tool is ideal for generating logos that match your preferences and company needs.
Looka supports vector logo files. This means that you can export logos in a mathematical and editable format for further customization. Its most notable features are high-resolution files, social media templates, vector files, color variations, royalty-free logos and lifetime support.
Key Features:
Fill in the Q&A to generate the right logo for your business needs.
High resolution logo in vector format.
Variety of file formats.
Support for choosing different colors and color palettes.
Social media templates ensure that the logo looks good on all social platforms.
Tailor Brands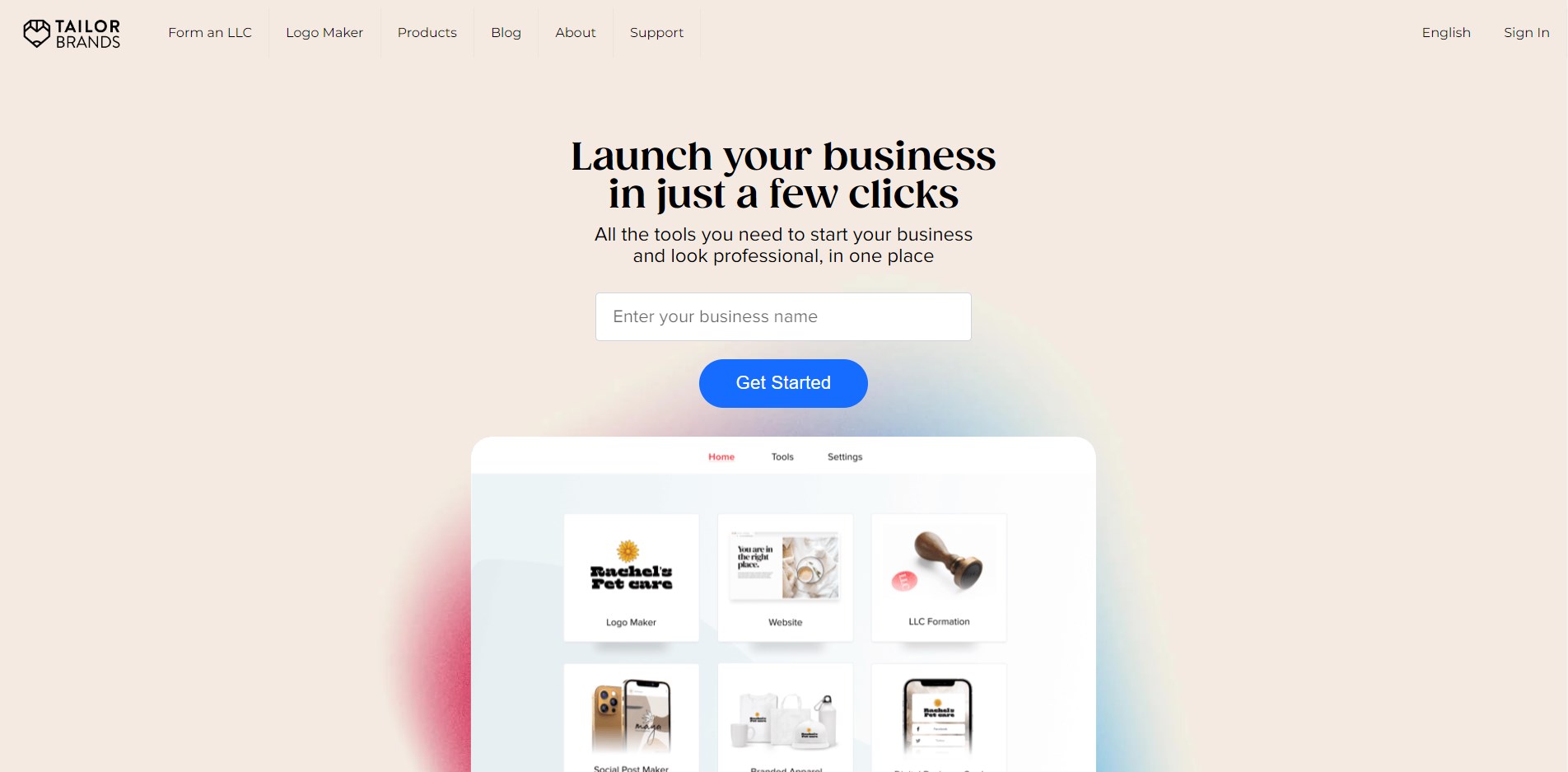 Tailor Brands is a solution for creating logos and designs for your company.Tailor Brands is designed to generate logos that best fit the theme of your business. Its easy-to-use artificial intelligence is perfect for generating eye-catching logos that are customized for your brand.
Not only can you pick from several pre-made business types that your generated logo will be based on, but you can also describe your business type in your own words. The tool is driven by artificial intelligence algorithms. The way the logo generator works is that it asks you for some input information, such as company name, favorite style, icon, etc. Based on this information, the logo generator generates a whole bunch of logos for you to choose from. The easy-to-use interface makes it seamless to start using the tool. You can get a logo and design in less than two minutes.
Key Features:
Logo generation capabilities powered by artificial intelligence.
Social media adaptability to make your logo look great on social media platforms to increase social media reach.
Hundreds of colors, icons and design styles to choose from.
Customer support with professional plans.
Free trial.
Additional business tools such as legal services and branding services for other aspects of your business.
Brandmark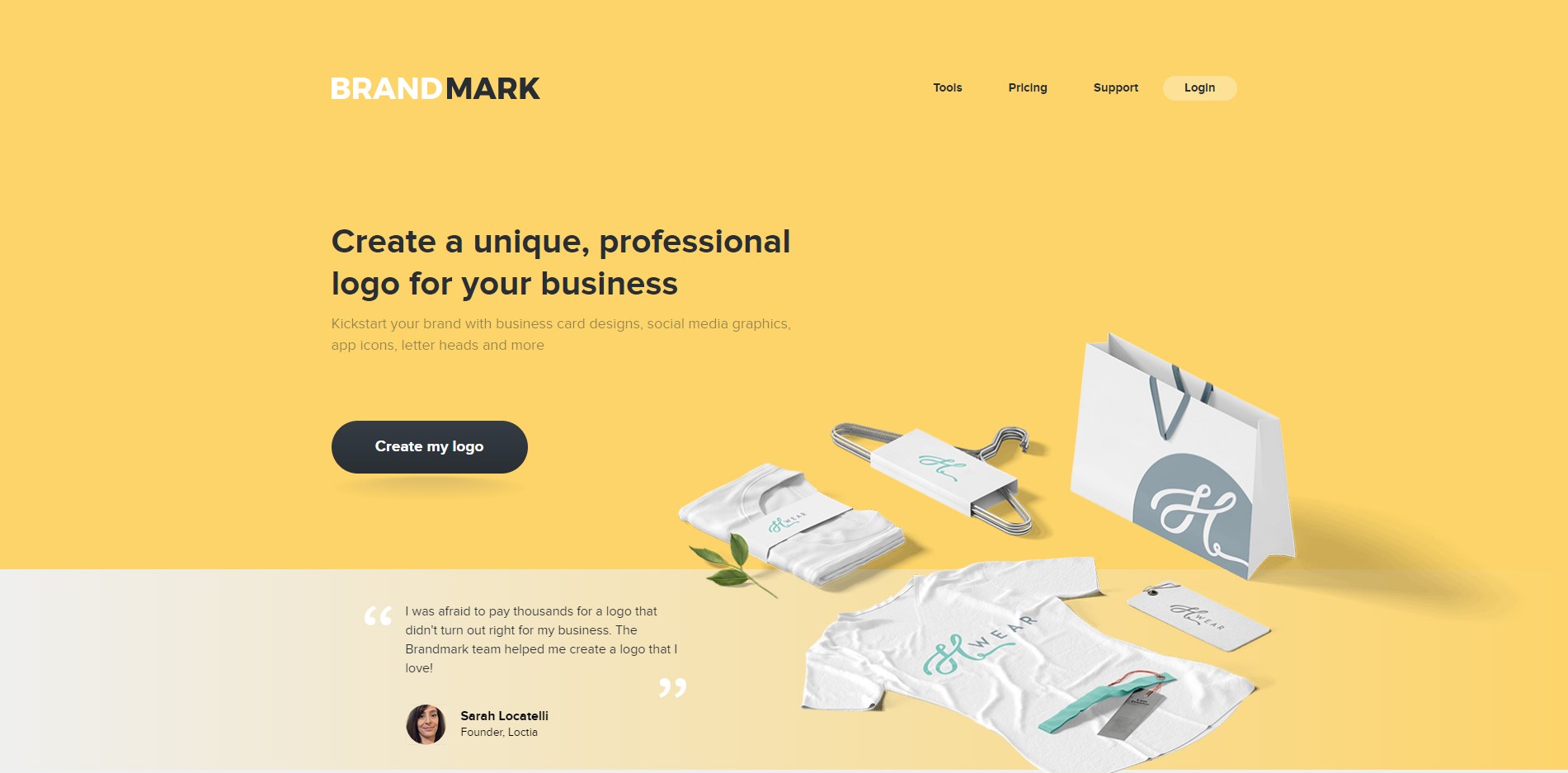 Brandmark is a great logo generator for users with no experience in brand design or logo creation. Brandmark uses artificial intelligence to generate logos based on your preferred input, which often takes just a few seconds to create unique and professional logos. Brandmark is more than just a logo maker. It also designs business cards, social media graphics, app icons, letterheads and other similar designs for you. You can try Brandmark for free to generate and preview your logos and designs.
Key Features:
Logo generation powered by artificial intelligence.
Easily fill out quizzes and let the AI know about your business.
Quick logo generation with a bunch of options.
Free to use for generation and preview.
Conclusion
The world of logo design is rapidly evolving and AI logo generator is becoming more and more popular as time goes by. With the help of AI logo generators, designers and businesses can create unique logos that stand out from the competition.
In this article, we have introduced the 6 best AI logo generators to help you decide which one is best for you. Both brief introduction and features of each AI logo generator are covered.