For companies, the logo is the part that is easily noticed by new customers, so the impact of the logo on the fate of the company cannot be underestimated. This is why there are cases where logos are better known than brand names. Companies all over the world are creating their own distinctive brand logos to gain recognition and popularity. One of the key elements of any logo is the color palette and the colors can largely determine the first impression of the logo.
Today we're going to share some information about red logos, including why many companies choose red as the primary color for their logos, 9 examples of famous red logos, and how to make your own red logo, so please read on to find out more about red logo knowledge!
Why Many Companies Use Red as the Logo Color?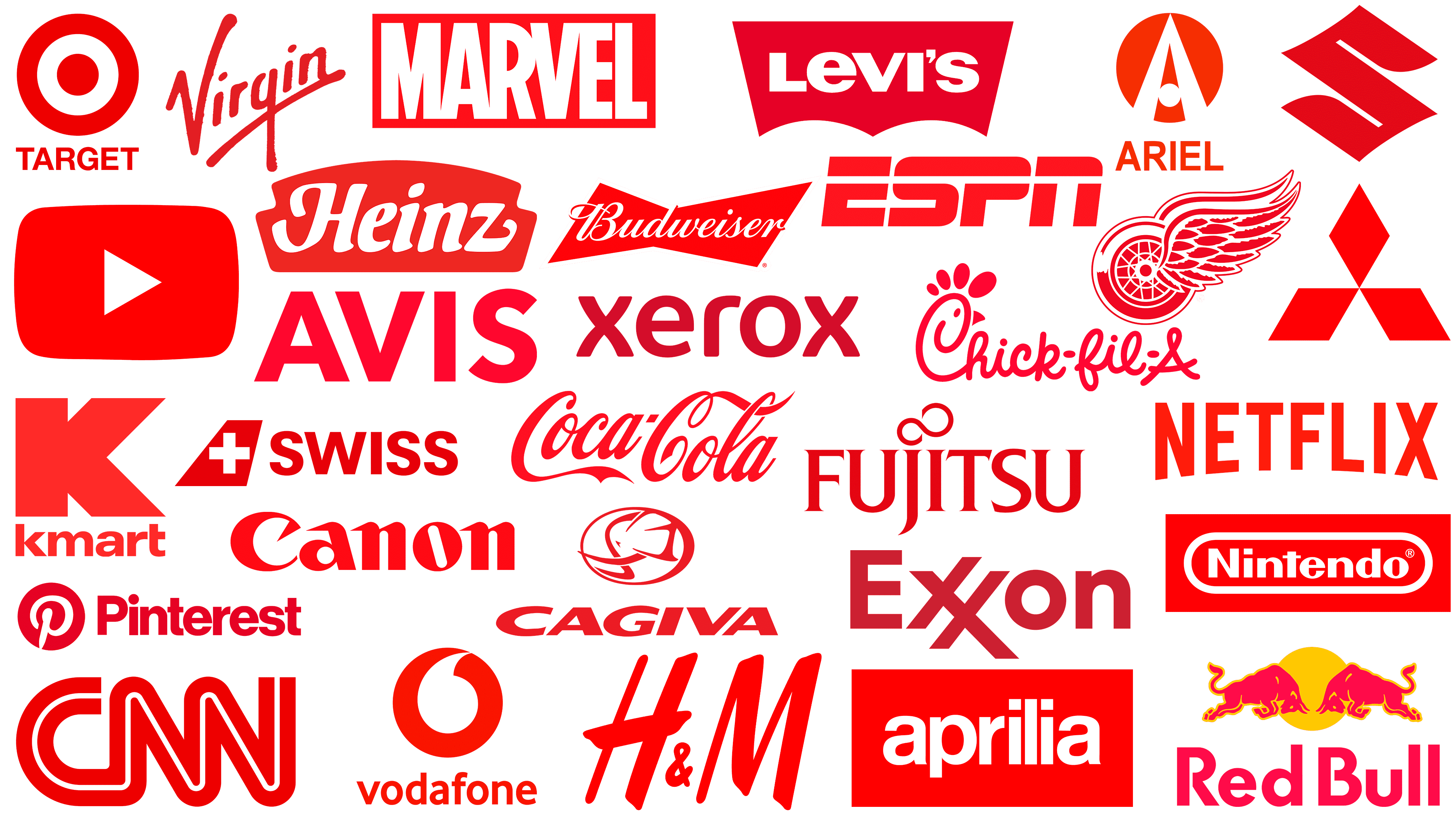 According to research, people make judgments within a minute and a half of seeing a person or an object, and up to 90% of their impressions are purely from the color. Marketing people will use specific colors in logos or advertisements to provoke emotions that encourage people to buy something. So what role does the color red play?
Red is associated with an increased heart rate and is used to create a sense of urgency. That's why you often see red tags on clearance sales. Red is also said to stimulate appetite and is used by restaurants, food or beverage brands like McDonald's and Coca-Cola.
People attracted by red color is not only because you are hungry and want to find something to eat, but the photo receiver in your eyes is particularly sensitive to light with a very long wavelength (red). Red is the most visible color, so there is a strong incentive to deliberately design red logos.
"The overwhelming evidence shows that red is a special color. Of all the colors and all the languages in the world, we have the most effective expressive communication about red." The color red is associated with both positive and negative emotions. Red can be a very angry, aggressive color on the pause light signal, but it can also represent love and seduction on Valentine's Day with love.
Famous Brands with Red Logo
Youtube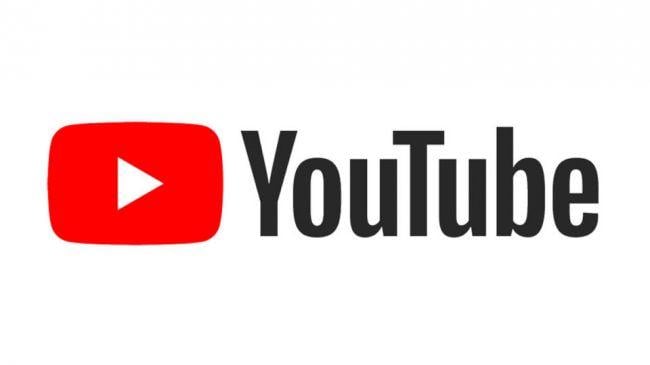 YouTube, an online streaming service with billions of users from all over the world, is one of the most recognizable logos ever. The logo is, of course, red. By using the red play button, YouTube has managed to present an actionable red logo, which somehow entices users to click on it.
The solid rectangular banner with arched, softly angled sides has a small white triangle in the middle. This triangle represents the play button, and the hue of the badge - is for passion, impact and excellence. When the logo is used with the badge, it is also set to red, having its simple sans serif characters steady and strong.
CocaCola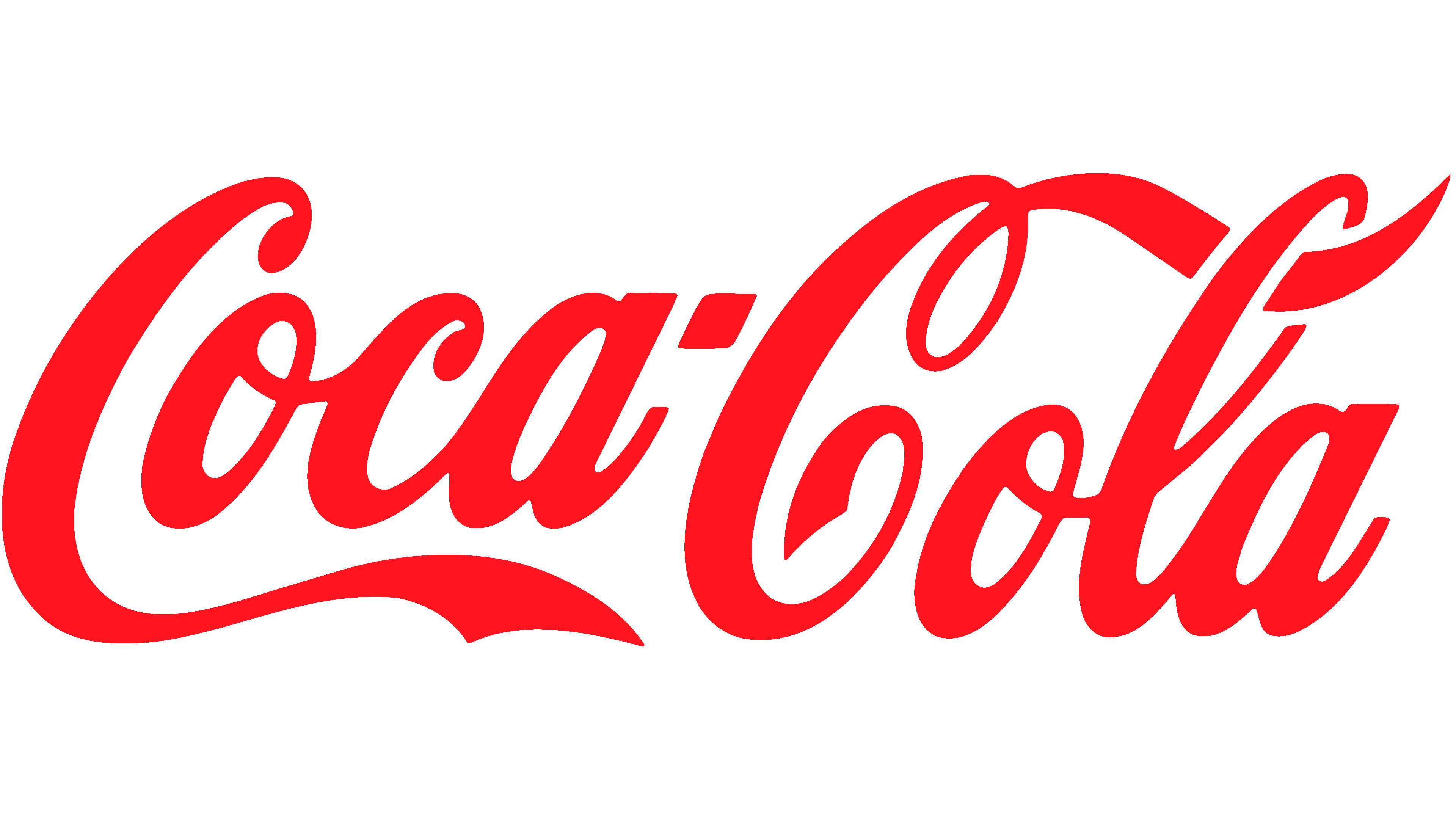 Coca-Cola is one of the top brands in the food industry. Without a doubt, one of the most iconic and recognizable logos on a global scale is the Coca-Cola emblem. The red and white color palette is designed to represent love and passion, as well as the confidence of the brand and its stability.
Often, the challenge for the food industry is that it needs a strong feeling to fill the appetite. It is said that when you feed food, it is only after your eyes have consumed it. This means that the food should be eye-catching and stick to the lips. Only then will people eat the food. This is why brand owners choose the red logo.
Marvel
The red color of the Marvel logo is about light and energy. Although the main thing here is the logo. It is written in an ultra-bold sans serif font and in capital letters that take up almost all the space of a horizontal rectangular banner.
So, the red color is only seen in the small negative space around the perimeter of the emblem and in the huge narrow letters of the inscription. The logo looks very bright and progressive, evoking a sense of joy and drawing people in to be entertained.
Lego
While red and yellow may be the colors we typically associate with food, Lego uses this palette to achieve a very different effect. The combination of red, white and yellow creates a fun, playful and youthful design designed to appeal to a younger audience.
When paired with yellow, the shade of red in this square logo is more likely to be associated with happiness and excitement.
CNN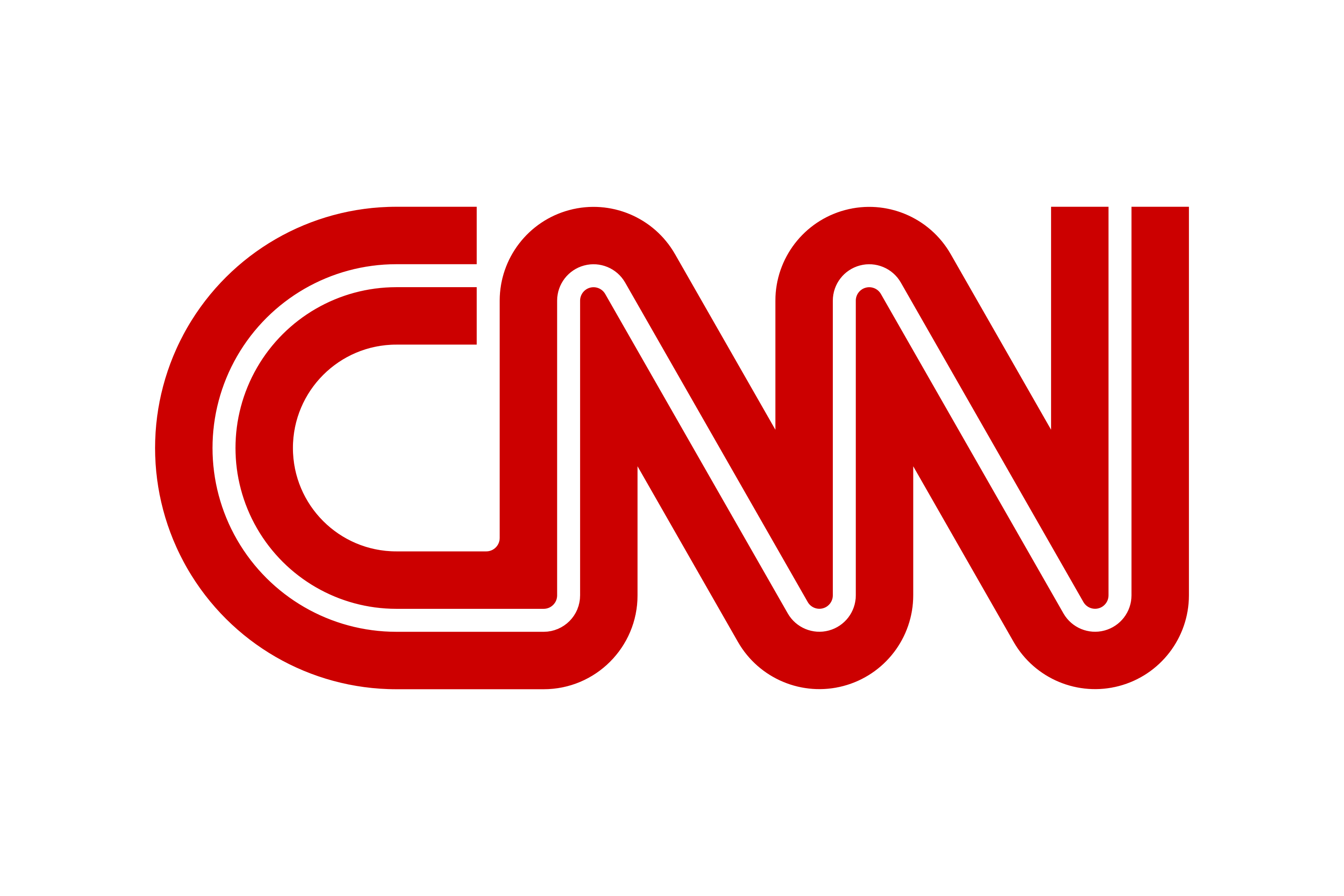 CNN is one of the most influential mafia companies in the world, providing its viewers with the latest news and analysis. Not surprisingly, the media giant chose red as the primary color for its visual identity because it looks powerful and confident.
As a media company, red has a lot of significance because we often see it on things like "danger" and "stop" signs, and it's something we need to pay attention to. So, media brands want to use the color red to capture the audience's attention and discover the passion of what is happening in the world and share it with people.
New Balance
The red color in the NB logo expresses the passion for sports. In addition, the shade also implies speed. For nearly half a century, the logo has maintained its basic structure and overall appearance, and red has been their dominant color.
Pizzahut
Red is the first color a baby sees other than black and white. You could say it is one of the most eye-catching colors! Red is exciting, energizing, and can even raise your heart rate, all of which are known to kick-start your appetite.
That's why red is actually a fairly common color in the food and beverage industry, as it helps generate hunger and enhances human metabolism. The visual identity of this famous fast food chain has always been based on the principle of bright and strong simplicity, which works very well for this brand and its recognizability in the world.
Canon

Canon is one of the world's leading companies engaged in the production of cameras and lenses. And the red shade of its bold custom logo, written as a title against a white background, is a graphic representation of this powerful, reputable and influential brand.
Canon's logo gives us a sense of warmth and potential - perfect for a company known for selling a large number of technical products. People who use Canon products are likely to be creative thinkers who take pictures of meaningful moments in their lives, or the lives of others. Let these captured moments be the dazzling "red" of life.
McDonald's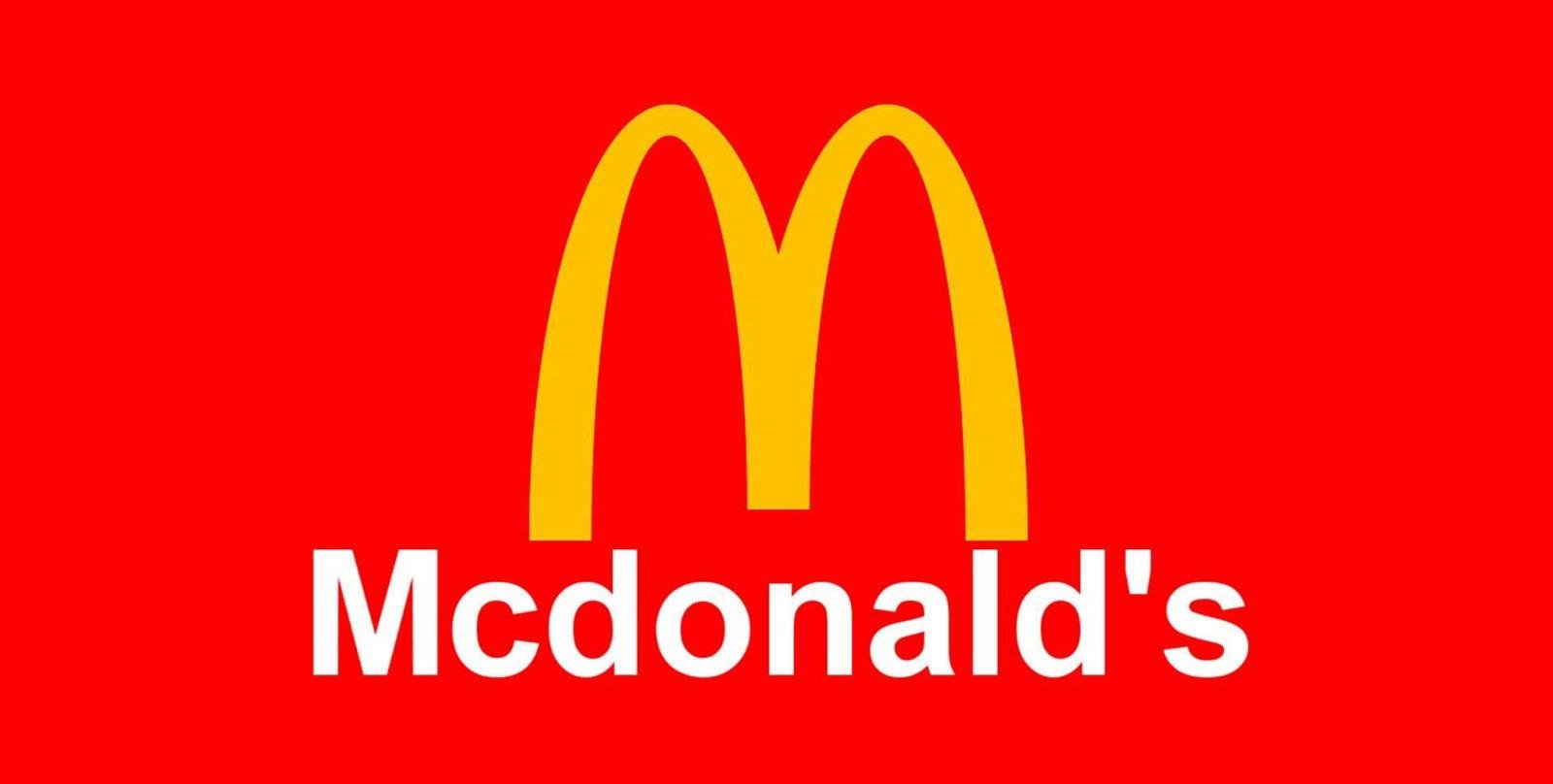 There will be very few people who have probably never tasted McDonald's. Customers prefer McDonald's, and McDonald's prefers the color red. Red" is one of the best creations in the graphic world.
The food industry emphasizes the appearance of food. The color red helps them increase their appearance and visibility. In addition, the color red stimulates people's ability to consume food. By increasing their appetite, the highly saturated color may stimulate them to buy more food also motivates them to eat faster.
Explore More Creative Red Logos
In addition to the famous red logos mentioned above, there are many red logos that can be used for reference. You can get some creative ideas, or new ideas through these red logos. Try some red logo templates to get a satisfying brand logo now!
Food Red Logo
Many restaurants use large areas of saturated red to whet customers' appetites and make them more likely to pay for food. If you are planning to start a restaurant business, you can also use red as your logo.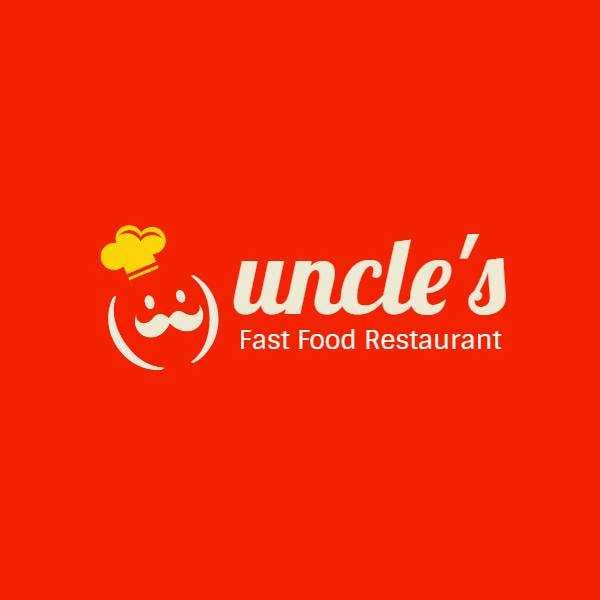 Click here to edit the template
Club Red Logo
Clubs are places full of sports passion, and red is the color that best reflects passion, so you can boldly add red elements to such logos to create a passionate atmosphere.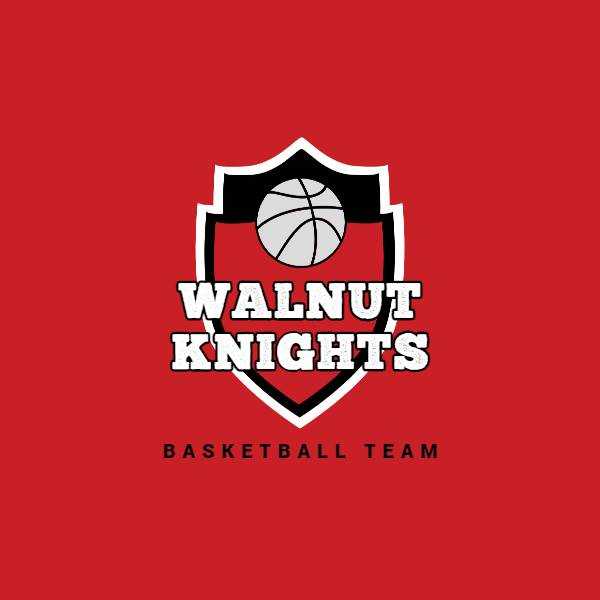 Click here to edit the template
Letter Red Logo
When you are in some formal and solemn occasions, red is a very suitable color. Logos that are made up of red and letters tend to look more formal, such as the red hotel monogram below. You can also use it in a wedding venue to create a warm and solemn feeling.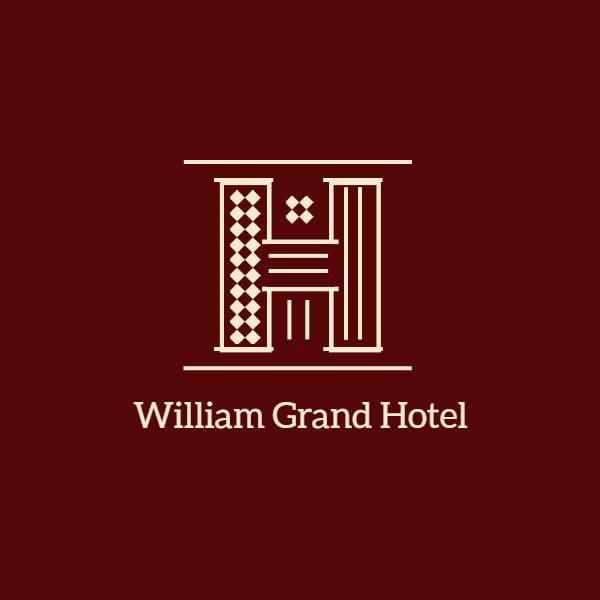 Click here to edit the template
How to Make a Satisfactory Red Logo for Your Brand?
Red logos are popular all over the world, so why not try to design an exclusive red logo for your own brand? There must be some newbies who are troubled about designing logos and don't know where to start. Here we have found a great solution for you - Fotor' online logo maker.