Don't let your Twitter banner go to waste! It's prime real estate for free self-promotion and advertising after all! When designing your Twitter banner, getting your Twitter banner size perfectly right is just as important, if not more, than the overall design.
Now, let's take a look at some tips and tricks for creating the perfect Twitter cover photo as well as how you can use a free Twitter banner maker to create your very own custom banner in the right Twitter banner size!

1. What Twitter Banners Matter?
So, why should you spend so much time getting your Twitter banner just right? Because it's basically just free advertisement! Your Twitter cover photo is not only the first image that anyone visiting your profile sees, but it's also the largest, creating an almost billboard effect.
As with all social media, it's all about branding! Keeping a consistent look between profiles and Twitter images makes you and your brand easily recognizable, and keeps your online presence contestant. A Twitter banner template is the perfect way to let your customers or fans know you are really you, and this is your official page!
2. What Is the Best Twitter Banner Size?
The recommended twitter banner dimensions are 1500×500 pixels. However, don't be afraid to design larger than the recommended Twitter banner dimensions of 1500×500 pixels! A larger image, that is still in a 3:1 ratio, will compress and shrink down with more information than an image that is uploaded smaller. A size of 2400 x 800 pixels is a great place to start when designing in a raster-based program like Photoshop.

When saving your Twitter cover photo save as either a JPEG, GIF, or PNG file format as these are the only three file formats that Twitter supports! I always recommend saving as a PNG, as the PNG file type contains more information. More information means less compression when uploading to Twitter. Also, make sure and double-check the size of your image as the maximum file size for a Twitter cover photo is 2MB.
Why You Should Use Perfectly Sized Twitter Header Image?
Making sure your Twitter banner dimensions are correct is important for several reasons! Creating a banner in the correct size will:
Help retain image clarity and sharpness
Ensure your Twitter banner looks good on all screens and mobile devices
Highlight your most important information by keeping it properly centered
Given that your Twitter banner is the first introduction to your brand, you want to make sure it looks as good as possible, even after Twitter's built-in compression. While you can not avoid image compression altogether, you can mitigate it!
How Do You Upload a Twitter Header?
1. Go to your Twitter profile and click the Edit Profile button.
2. Click the small camera icon in the middle of the header image field and find your saved Twitter cover photo located on your computer.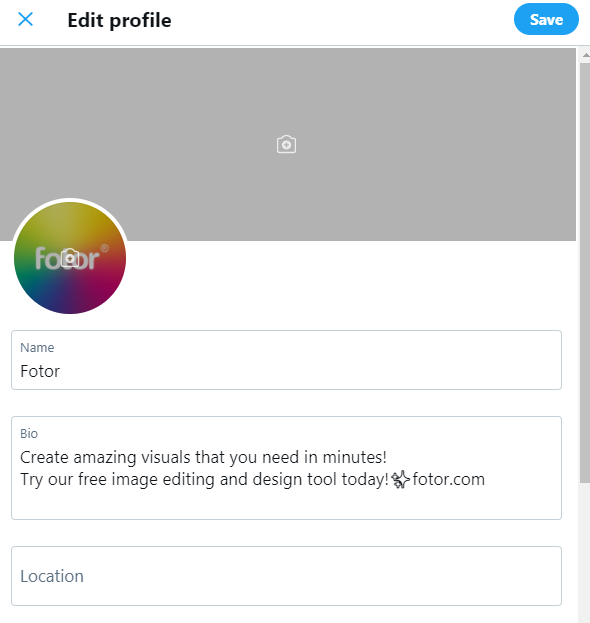 3. You can drag the slider at the bottom of the to size and position the cover photo as necessary.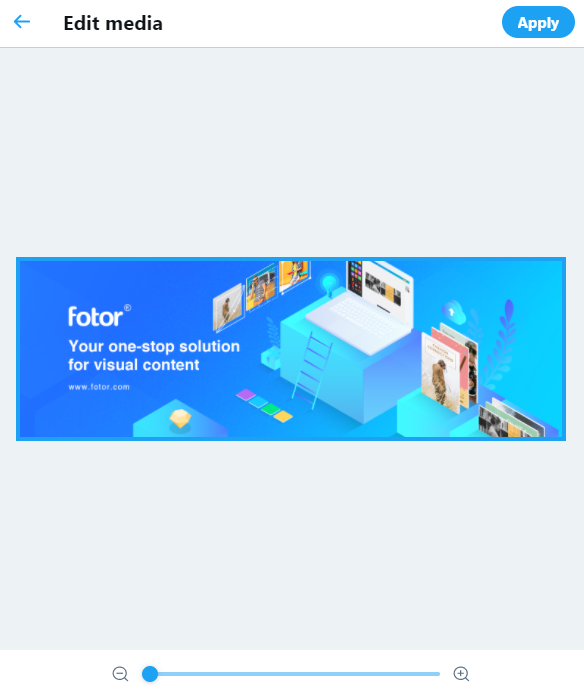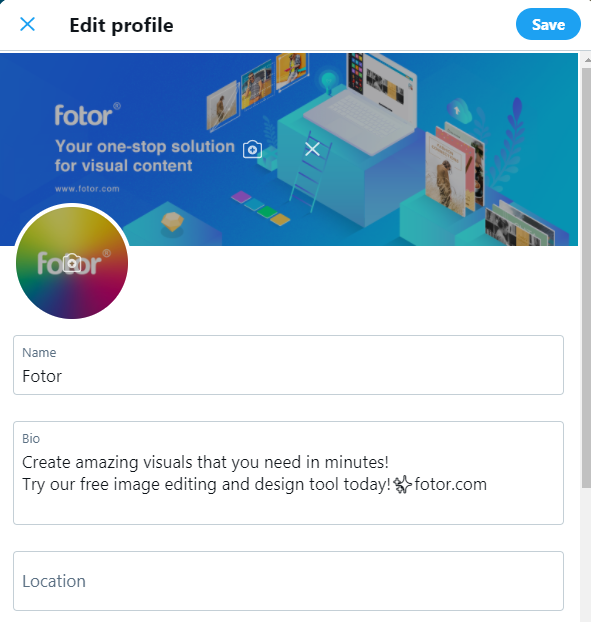 If you used a Twitter banner template then your Twitter cover photo will fit perfectly with no cropping being necessary! It's always good practice to double-check, however. While hidden or cropped design elements are fine, it's important information like logos, dates, or times that you want to make sure are visible at all times.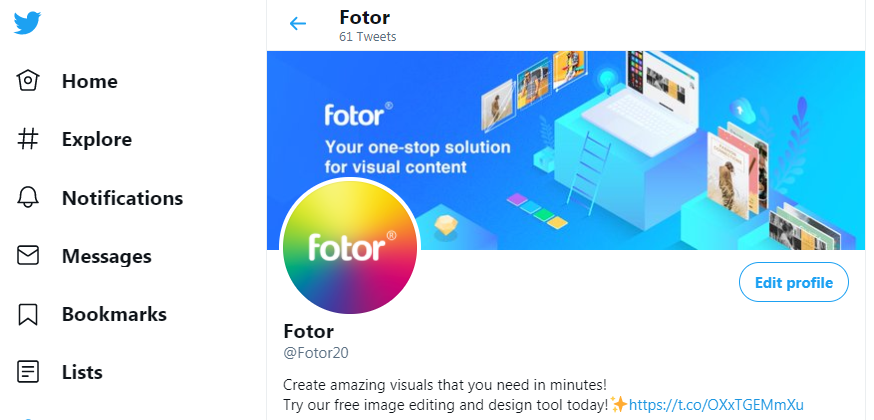 3. How to Get the Most out of Your Twitter Header?
Design with Your Twitter Profile Photo in Mind
First, when editing your Twitter banner template make sure you design with your Twitter profile photo in mind! You want to make sure your profile photo does not interfere with the Twitter banner template's design.
It's a good idea to always check how your Twitter banner looks on mobile phones, as the chances someone is viewing your profile on a phone is very high!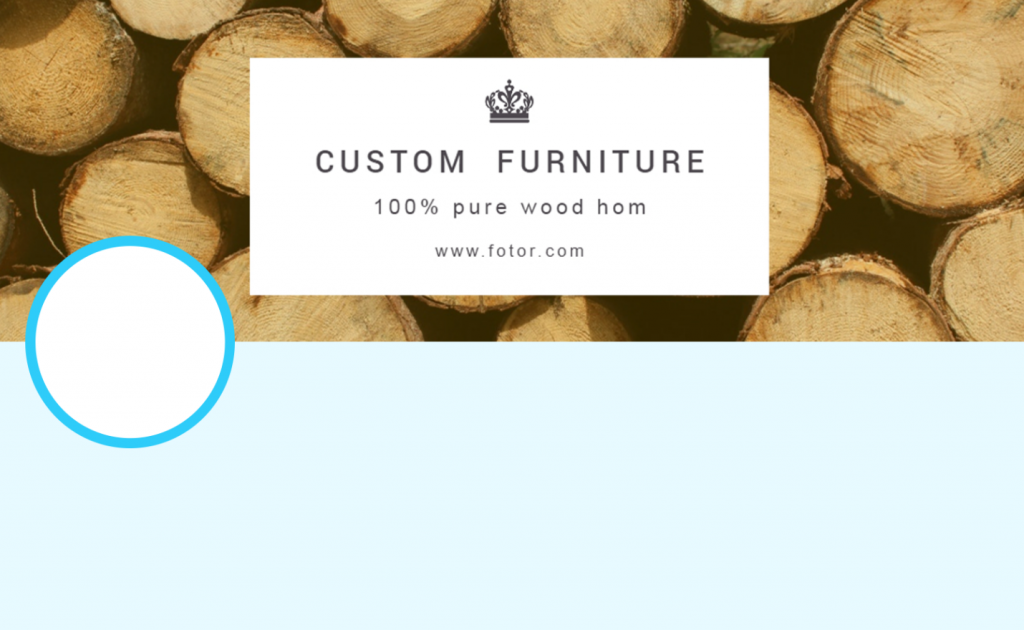 Add Your Most Important Information
Make your Twitter banner your customer's and fan's go-to place for important information. A company slogan if you are a business, or streaming times if you are a streamer.
You can even create temporary Twitter banner templates for special events, listing the time and place! Then you can change out your Twitter images once the event is over.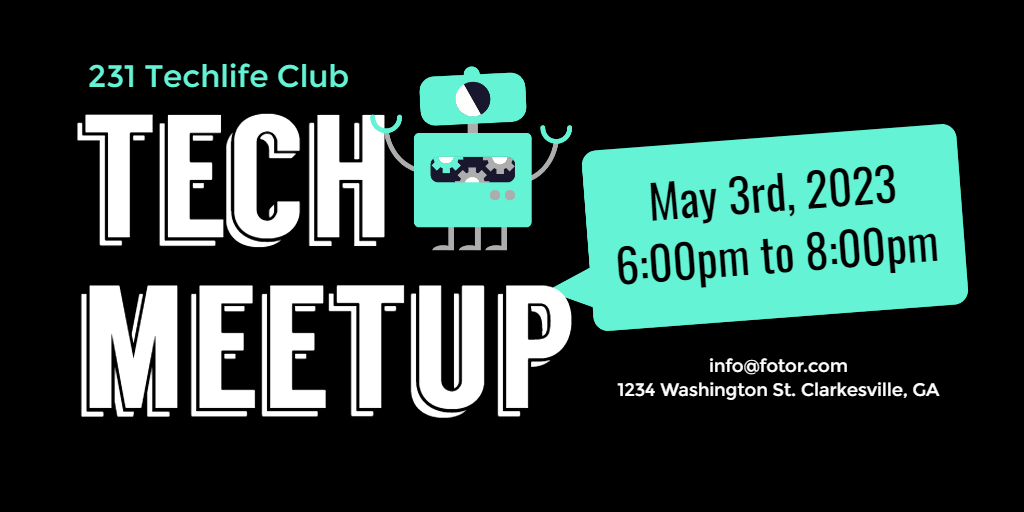 Less Is More
The more effects you add to a Twitter cover photo the more compressed the image will look. Opting for a more minimal design over heavy photo effects will give your Twitter images a high-quality look, which will give your Twitter a more professional look!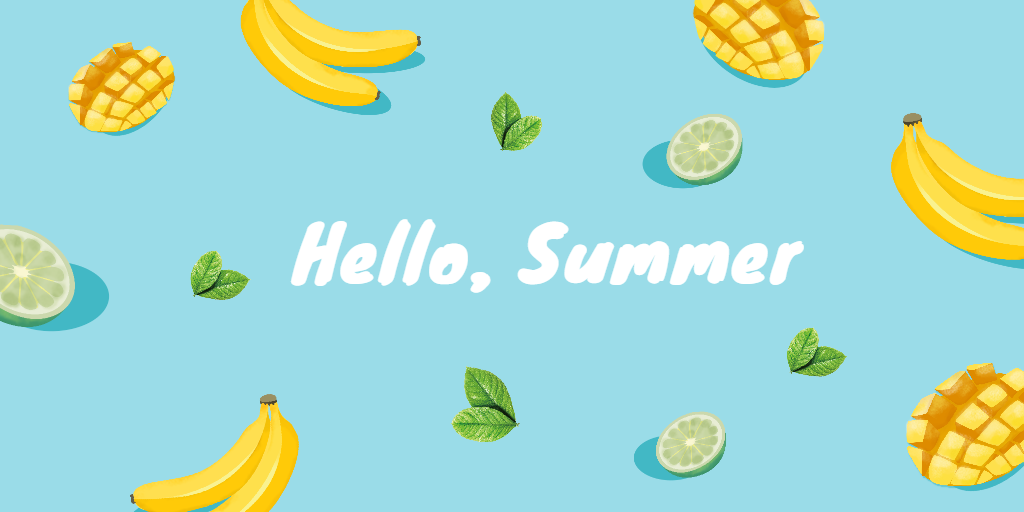 4. Twitter Header Design Tips
Keep It Centred
First, keep any important information as close to the center of the Twitter banner as possible. Remember, Twitter adapts the Twitter cover photo to different monitors and smartphones. This means some outer areas of the cover photo may end up being cropped. The good news, Fotor offers a library of Twitter header templates with the perfect dimensions for you to choose from. So you never have to worry about what size should be used again.
So with that in mind, things like logos, names, and social media profiles should always be placed away from the outer region of your cover photo!
Centering your design elements will also help keep them from being obscured by your Twitter profile photo.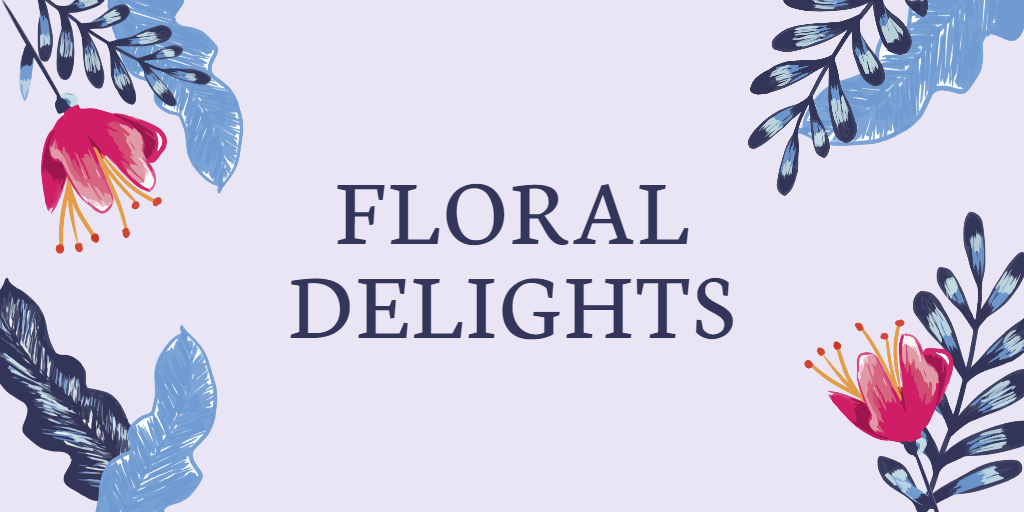 Make It Minimal
Twitter's compression is most noticeable on header images that contain lots of small details or complicated effects. So, while it might be tempting to use lots of techniques, like gradients, drop shadows, and textures keep in mind that all of that detail is likely to be lost to compression. Leaving you without all of the detail you worked so hard on, and a blurry-looking Twitter cover photo.
Simple, high contrast shapes and flat design with solid colors have fewer issues with compression and will end up looking sharper overall. Plan your Twitter images with cleaner and flatter techniques in mind if you want the sharpest possible Twitter cover photos.
And remember to never scale up design elements beyond their original dimensions! That is a sure-fire way to get a blurry Twitter background before even uploading it to Twitter.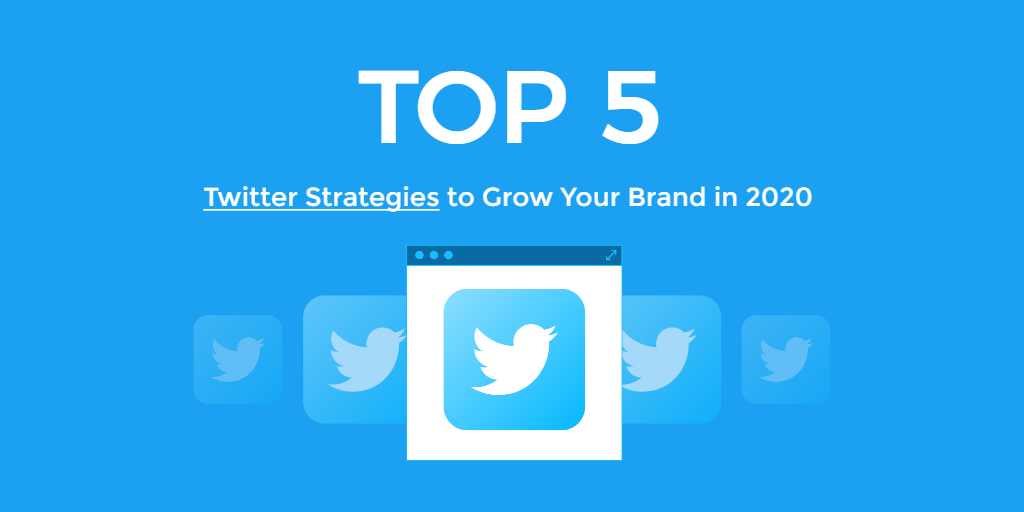 Keep It Consistent
Your Twitter header should be consistent with your brand's other social media profiles. Regardless of what you are promoting at any given time, your audience should be able to see your Twitter cover photo and recognize your branding instantly! Try to keep the same general color scheme, fonts, and of course your logo constant throughout your Twitter and other social media profiles.
This also includes your Twitter profile photo. Try and match the colors in your Twitter header and profile photo together at the very least. This will lead to the appearance of a well-thought-out and put-together aesthetic Twitter header

5. How to Create a Stunning Twitter Banner without Design Skills?
You don't need to worry about getting the Twitter banner size wrong, calculating Twitter header dimensions, or being a whizz at graphic design to create amazing custom Twitter banners! Thanks to the Twitter banner maker on Fotor you will get a well-designed and optimized Twitter header photo every time.
Step 1
You can choose a premade banner template by choosing the Template tab and choosing a design. All designs are 100% customizable, making them a great jumping-off point! However, today we will be creating it from scratch.
Step 2
Let's go to the Background tab to set your background. On the left, you can choose from a list of gradients, patterns, and solid colors.
To upload your own background design look to the right-hand side, choose Photo, and then Import.
Today, I will be going with a simple black background, as we are designing a retro gaming banner.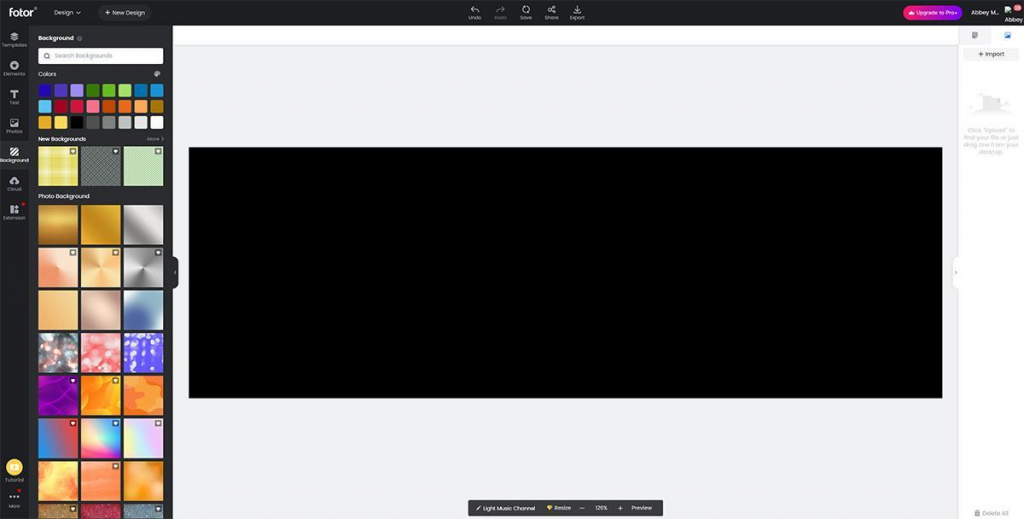 Step 3
Next, choose the Text tab and type in your text. You can choose from a number of premade text designs found on the left-hand side.
You can edit the font face, size, color, and styling by double-clicking the text you'd like to change and then using the left of the upper toolbar.
Make sure to keep your text in the middle of the banner!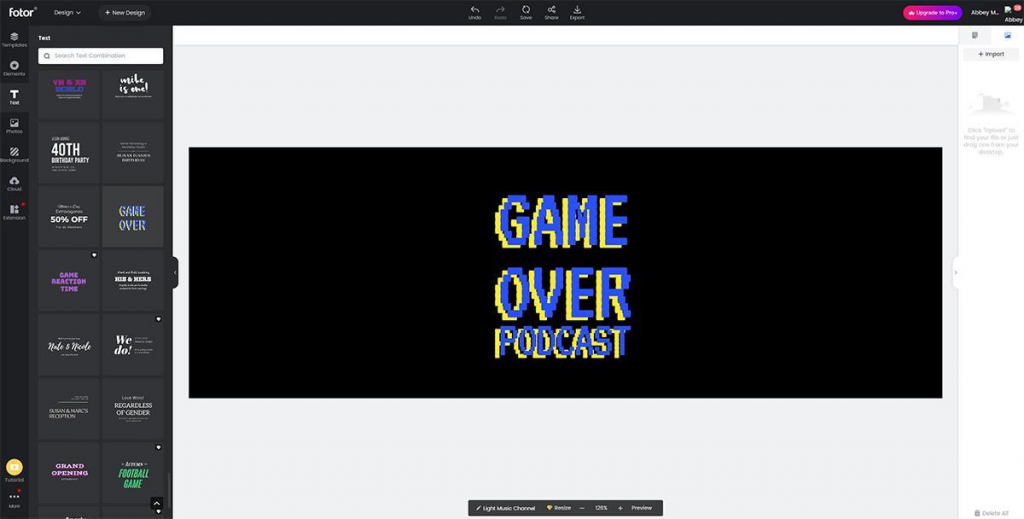 Step 4
Next, while still in the Text tab, choose the Text Effects icon in the upper toolbar. This will apply instant text effects to any selected text!
For my font, I choose the Stereo Text effect option.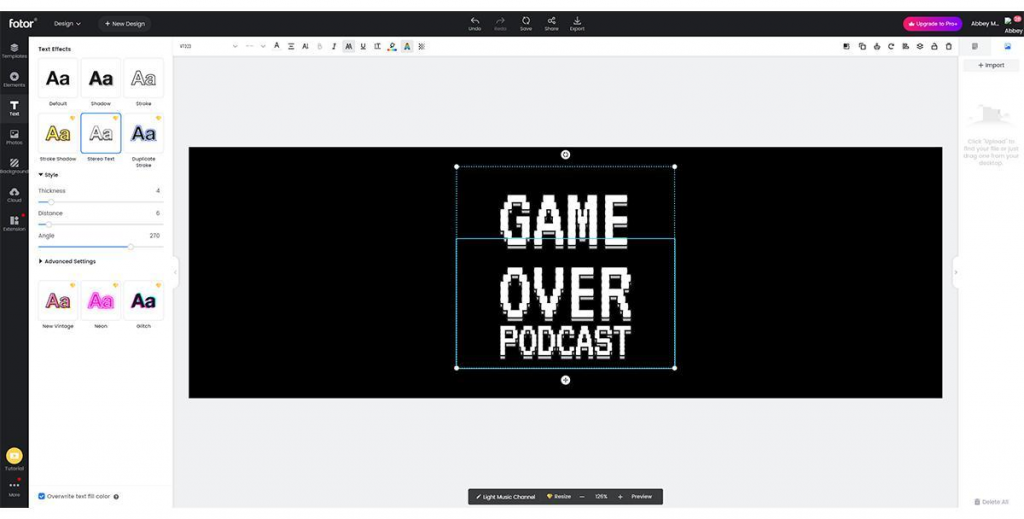 Step 5
Finally, go to the Elements tab and add any final graphics or images.
Again, you can upload your own custom logo by looking at the right-hand side, choosing Photo, and then clicking Import.
You can adjust the layer order, copy, duplicate and align using the right upper toolbar.
You can change the color of all elements by clicking the element and then choosing New Color in the upper toolbar.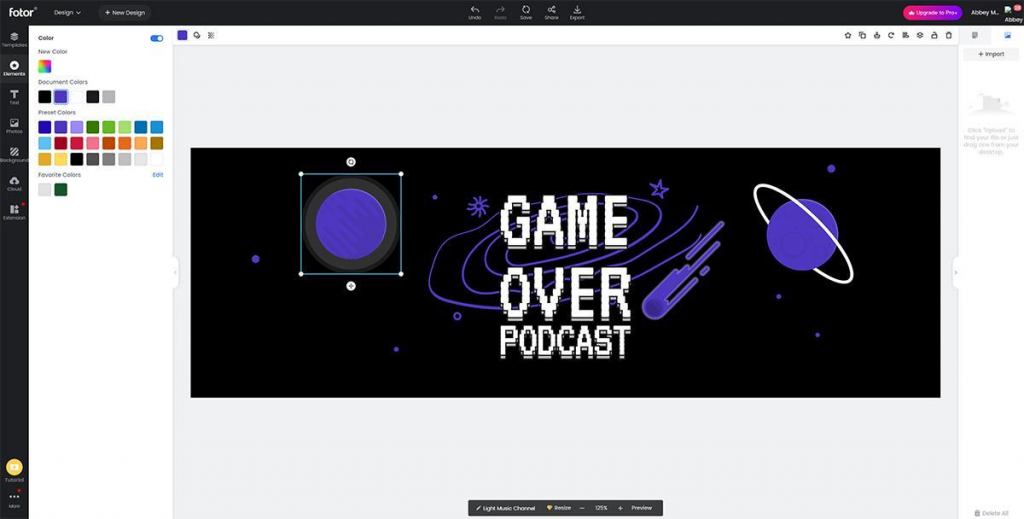 Step 6
Once you are happy with your Twitter banner choose Export, and you are ready to upload it to Twitter!

Conclusion
While it may seem easy to just grab a random image and place it as a Twitter cover photo, it's a lot more complicated than you might think! This is why we always recommend using a Twitter banner maker. With sites like Fotor, you are guaranteed not only a professional-looking Twitter header design, but you can rest easy knowing your banner will have the correct Twitter header dimensions. Guaranteed to look good on all screens, both computer screens, and phone screens!