A book cover is often the first thing a reader sees when they see a book. It should be designed to grab the attention of potential readers and make them want to pick up the book and read it. It is important for authors to take the time to design a good book cover because it can make or break the success of the book.
In this article, we'll discuss 6 creative book cover ideas, templates, and inspiration to help you create a compelling design that stands out from the crowd. We'll also talk about the importance of a good book cover design and provide helpful tips on how to create a great book cover yourself.
The Importance of Book Cover
A well-designed book cover is critical to attracting readers, selling books, and building an author's brand and reputation. Book covers are incredibly important for several reasons:
First Impressions: The book cover is the first thing a potential reader sees, and it creates their initial impression of the book. A well-designed book cover can grab the reader's attention and entice them to pick up the book.
Marketing: Book covers are a powerful marketing tool that can help sell books. An eye-catching cover can increase a book's visibility, generate interest, and make it more likely to be picked up and purchased by potential readers.
Branding: Book covers can also help establish an author's brand and style. Having consistent design elements on an author's book cover can help build recognition and a loyal fan base.
Genre differentiation: Book covers can communicate the genre and target audience of the book. This is important because readers often have specific expectations and preferences for different genres.
Elements of a Good Book Cover Design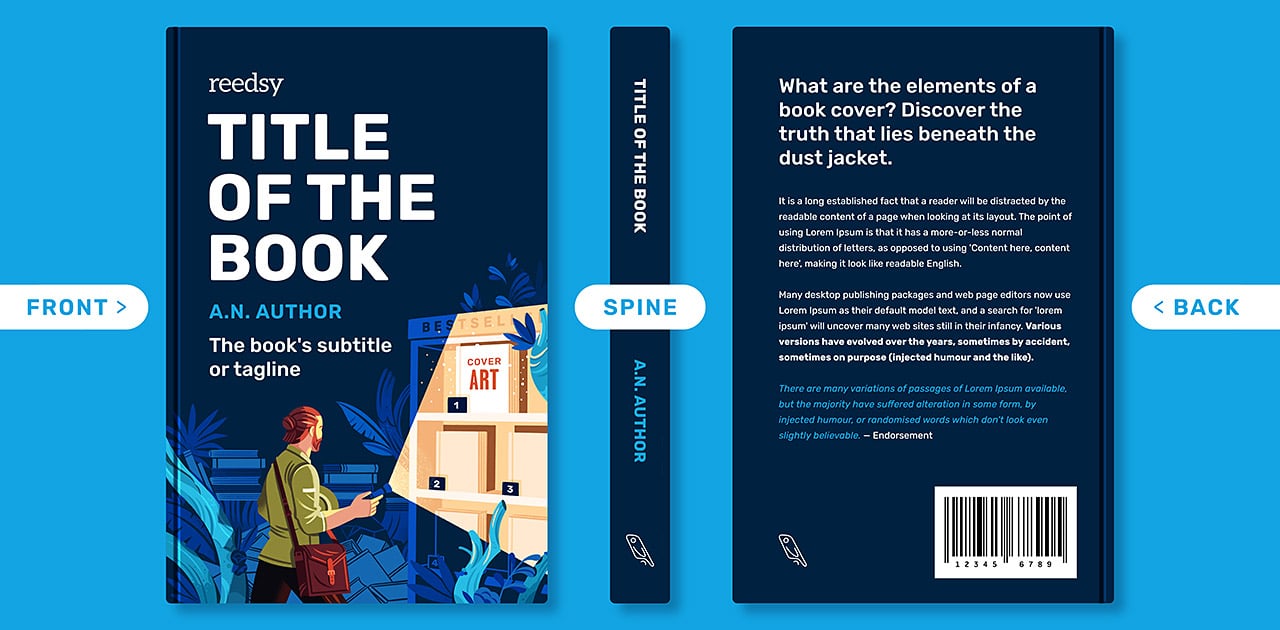 A good book cover design should be eye-catching, visually appealing, and relevant to the content and genre of the book. It should also be able to effectively communicate the title, author's name and any other important information in a clear and readable manner.
Typography: The choice of typeface and typography can greatly influence the overall look and feel of a book cover. The typography should be clear, easy to read, and appropriate for the genre and target audience of the book.
Color scheme: The color scheme of the book cover is also important because it can help convey the mood and tone of the book.
Images and graphics: The use of images and graphics can be a powerful way to visually communicate the theme or content of a book. These elements should be relevant to the story and genre, and should be of high quality and visually appealing.
Layout and Composition: The overall layout and composition of a book cover should be balanced and visually appealing. It should be easy to read and understand the title, author's name and any other important text on the cover.
Branding: If the book is part of a series or the author has an established brand, the book cover should be consistent with the previous design. This can help create recognition and brand loyalty among readers.
Six Book Cover Ideas for Inspiration
The characteristics of each type of book cover design are designed to convey the genre, tone and style of the book, as well as to attract the attention of potential readers. The design elements should be relevant to the book's content, as well as visually appealing and eye-catching. Here's our selection of six ideas for book covers that we hope will give you some inspiration for your book cover!
Romance
Romance: A romance book cover is often depicted with a couple, hearts, flowers, or other romantic elements. Many of the colors used are bright and bold, such as pink, red, or purple. An elegant and romantic feel is conveyed by the use of cursive or script typography.
Photography
Photography: Most photography book covers feature a high-quality photograph as the main feature. Depending on the theme of the book, the photograph can be black and white or colored. There is often a simple, minimalistic typography that emphasizes the photograph.
Fiction
Fiction: Fiction covers vary greatly depending on the genre and tone of the story. For example, the colors used in a thriller might be dark and moody, while those in a comedic novel might be bright and cheerful. The typography can be bold or understated, depending on the style of the book.
Novel
Novel: The cover of a novel usually includes a combination of images, graphics and typography. The design is usually based on the theme or plot of the book. For example, a character novel might have a design with elements related to the main character and a palette of key plot or content representations.
Poetry
Poetry: The cover of a poetry book usually has a minimalist design with an emphasis on typography. Typography can be bold or understated, and the color scheme is usually soft and subtle, such as pastels or earth tones. The design may also include simple graphic elements, such as feathers or trees, that relate to the theme of the poetry collection.
Children Books
Children's books: Children's book covers often feature colorful and playful designs with bold and bright colors. Images and illustrations are often whimsical and eye-catching, with cartoon-like characters or animals. Typography is usually large and easy to read to engage children.
How to Create Your Own Book Cover?
Above we have shared everything you want to know about book cover design, now you should have some ideas about your book cover, next we will teach you how to make an exclusive book cover. Here we recommend using Fotor to make your book cover because it's all-in-one, easy to use and newbie friendly.