2. Fotor AI Image Generator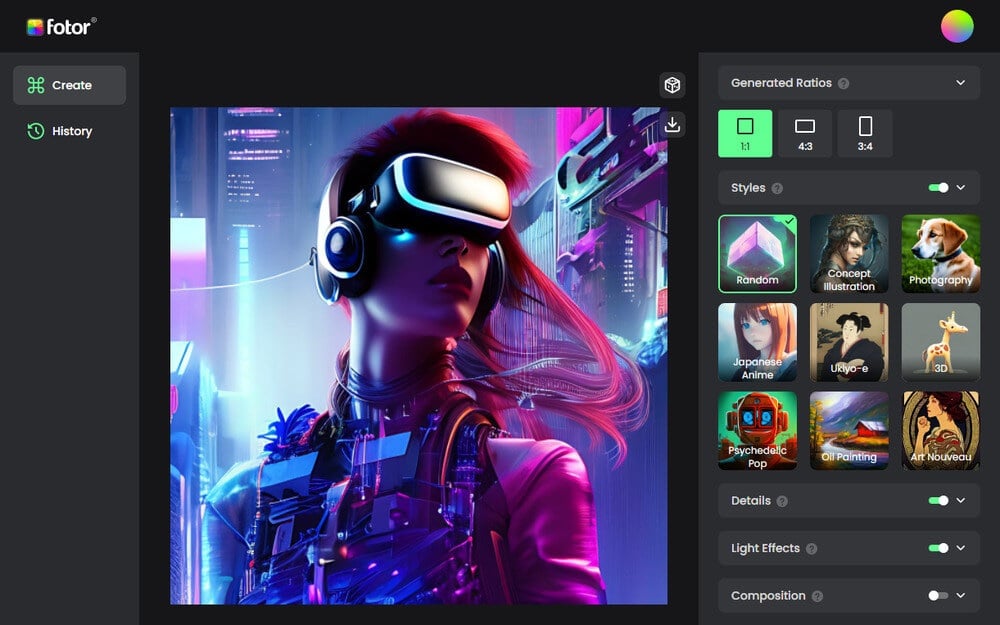 Fotor is a popular online photo editor with a wide range of photo editing tools and features. It has recently released a new feature- AI image generator.
Fotor's AI image generator offers a wide variety of art styles. You can use it to create digital AI art, photorealistic pictures, fantasy illustrations, paintings, 3D and anime characters, and much more.
Compared to Midjourney, Fotor AI image generator's interface is super user-friendly and easy to navigate. So whether you're a seasoned pro or just starting out on your AI image creation journey, Fotor would be a great option to try.
✅Pros
Easy to use interface; Good for beginner
Excellent image quality and accuracy
Various image generation styles to choose from
Text-to-image and image-to-image conversions
Built-in image editing tools
✖️Cons
Fast generation mode is fee-based

3. DALL-E 2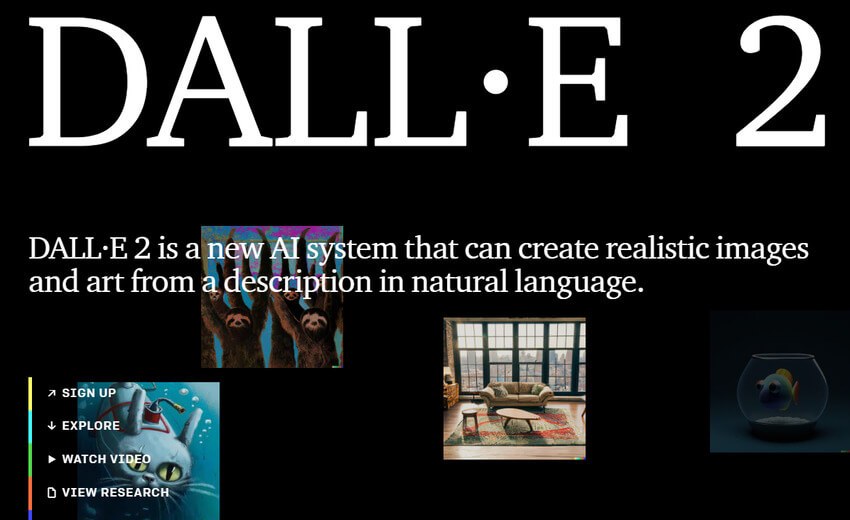 DALL-E 2 is developed by Open AI, the same team behind ChatGPT, a top natural language learning model you might have seen a lot in news recently.
It's also an AI text-to-image generator that lets you generate high-quality images from text descriptions. And one of the most exciting features of DALL-E 2 is that it let you expand the size of the generated images.
Using advanced algorithms, DALL-E 2 predicts and extends your image to build an entire scene that seamlessly matches your original image. This innovative feature gives you the complete creative freedom to edit your AI images.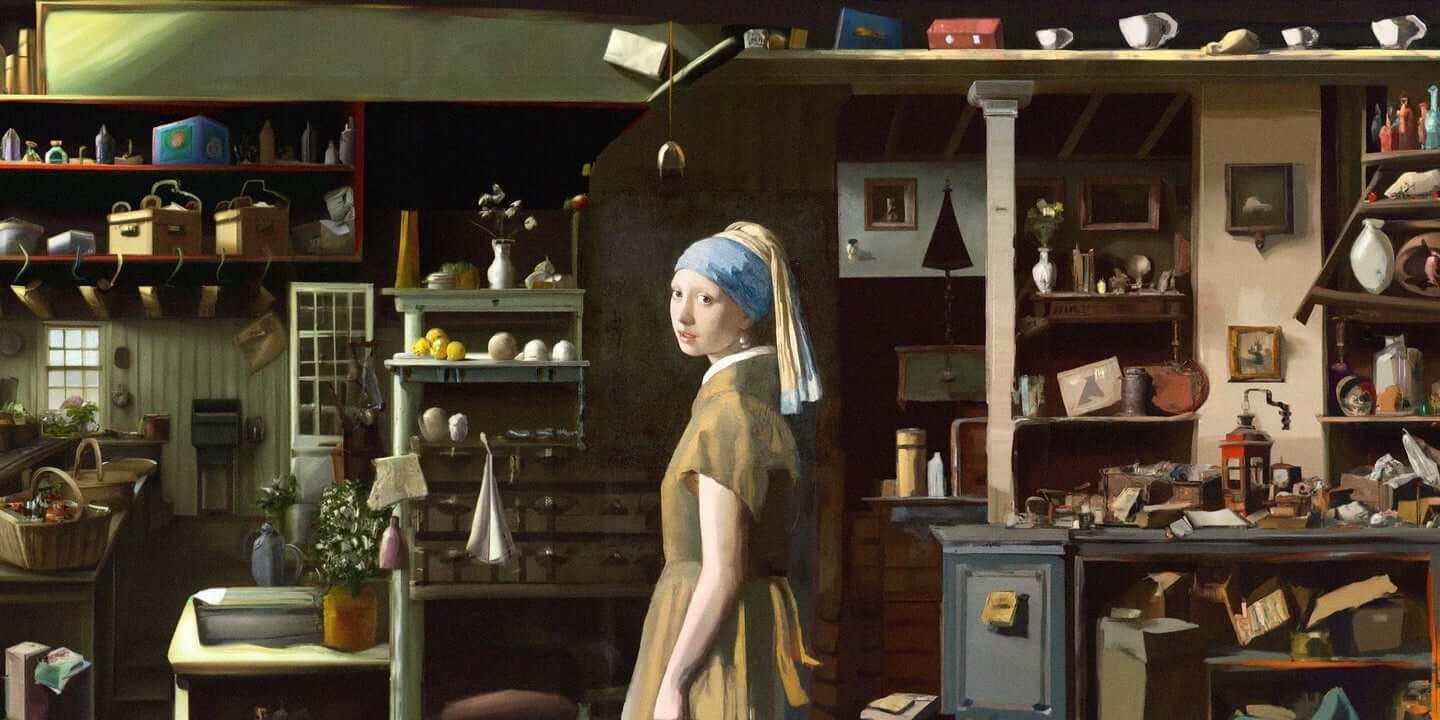 Extending Girl with a Pearl Earring using DALL-E 2
✅Pros
High-quality outputs
Lots of image variations
AI inpainting and outpainting features that let you add or change objects in an AI image, and extend the image's boundaries
✖️Cons
Signing up can take a while

4. Nightcafe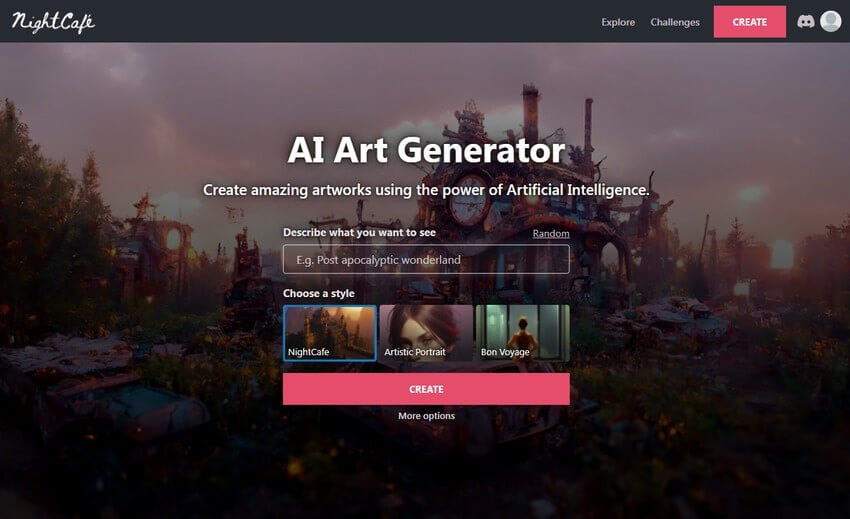 Nightcafe is also a highly popular AI art generator that has been used by millions of people worldwide. It comes with a user-friendly interface and offers a wide range of image styles, such as anime, 3D, realistic, surreal and more. There's also a " style transfer" feature, which can identify the style from one image and transfer it to another image.
✅Pros
Easy to get started; No email or credit card required
Available in both web and app versions
Vibrant AI art community where you can discover countless AI creations and text prompts for inspiration
✖️Cons
Images are low resolution. High-resolution images are needed for a fee
It can take a while to generate images

5. StarryAI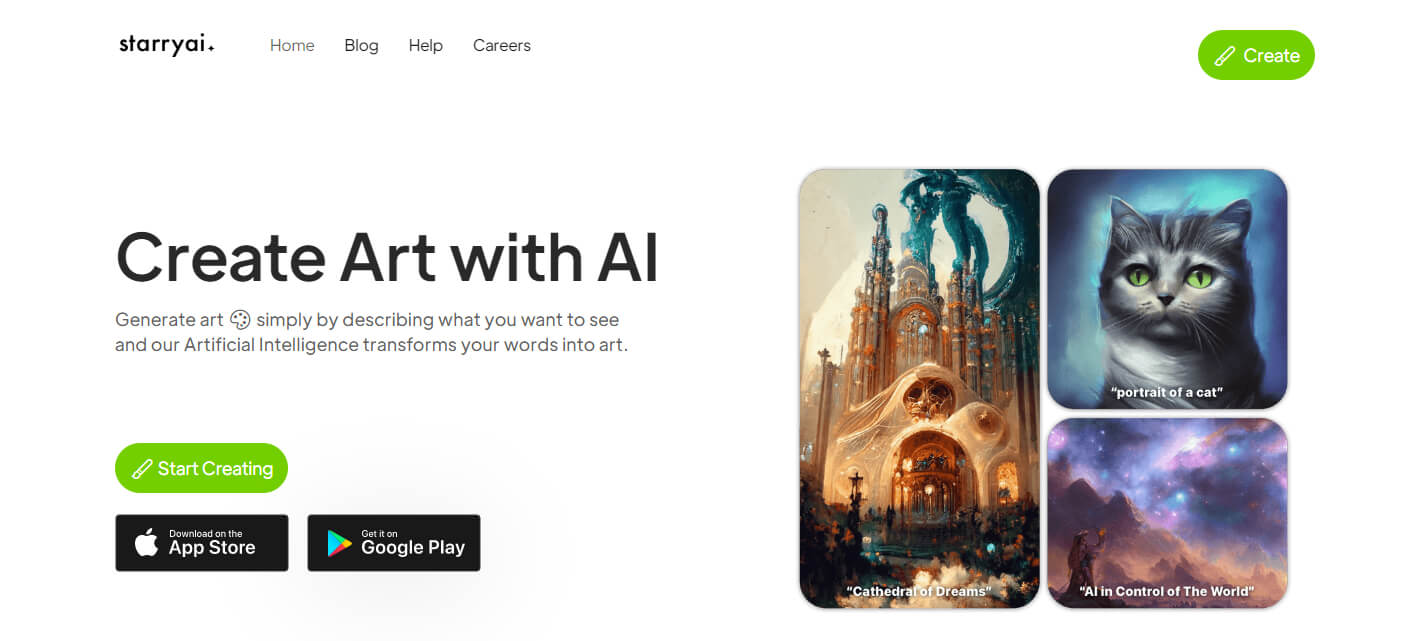 Like Midjourney, you just need to enter a text prompt, and within seconds, StarryAI converts your ideas into stunning works of art.
You can choose from a variety of different models, styles, aspect ratios, and initial images to customize your AI creations.
Meanwhile, StarryAI provides you with full ownership of your creations, so you can freely use them for personal or commercial purposes.
✅Pros
Wide range of AI art styles and customization options
Available for both web and mobile apps
Ability to use existing images as reference
5 free AI artwork generations per day without watermarks
✖️Cons
Image generation might take some time

6. Adobe Firefly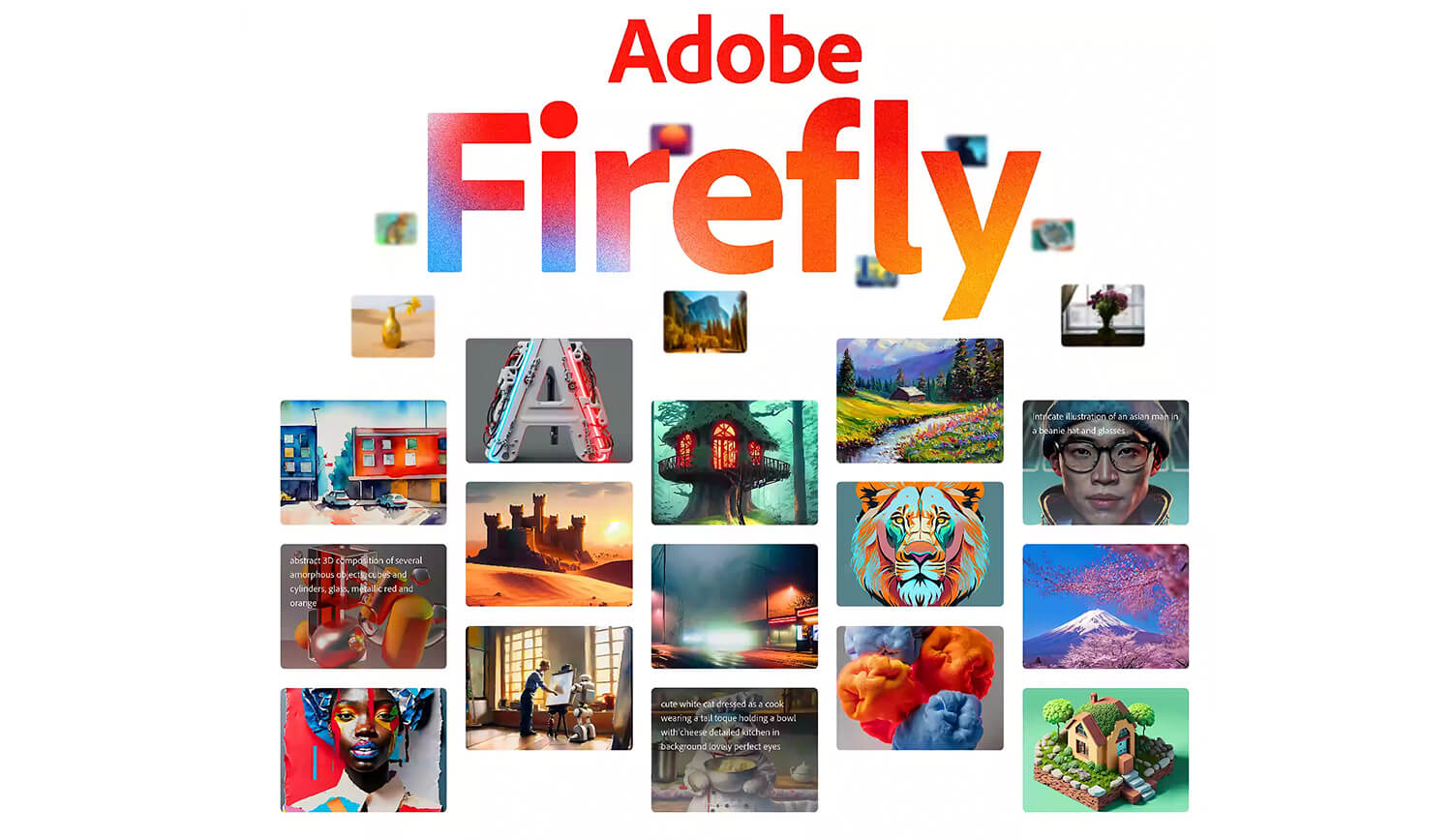 Adobe recently released its own AI image generator, called Adobe Firefly. Like Midjourney, Adobe Firefly can take a text prompt and turn it into an image. What's more, if you get a satisfactory AI image, you can recreate more images in the same style with one click. This could save you a lot of time and effort.
Plus, there's also a new extra feature called "Text Effects" which allows you to apply effects inside characters and words. Adobe Firefly is still in beta, but it is expected to have huge potential since it will be integrated with the Creative Cloud Suite.
✅Pros
Easy and free to use
Fast image generation speed
The generated image quality is impressive
✖️Cons
Firefly is in beta, so its full capabilities and features aren't available yet
The exported images carry the Adobe Firefly (Beta) watermark

7. Bing Image Creator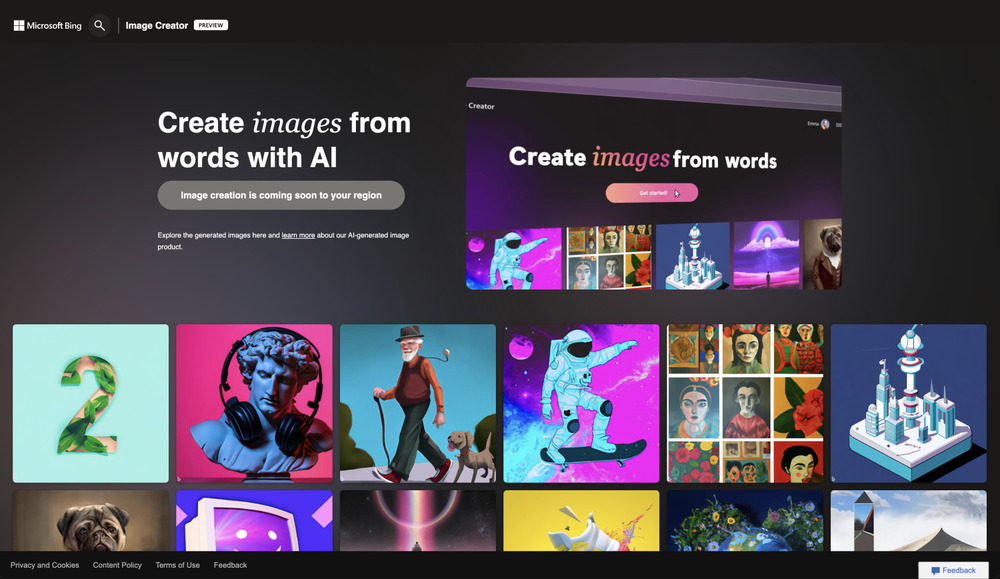 Bing Image Creator is the new AI art generator from Microsoft. It can be used easily in any web browser, and the art-generating interface is super beginner-friendly, which makes it more approachable than Midjourney.
What's unique about this Bing image creator is that you can use it right inside the Bing Chat. And you can ask Bing Chat to edit the generated image, such as changing the color, or adding or removing certain elements in the image. It's like ChatGPT + Midjourney in one place.
✅Pros
Completely free text-to-image AI image generator
Easy and fast to access- web, Android, and iPhone
Ability to use Bing Image Generator directly in Bing chat
✖️Cons
It will take longer to generate images after 25 image generations per day
Produces only 1:1 images
Results might look distorting sometimes

8. Hotpot.ai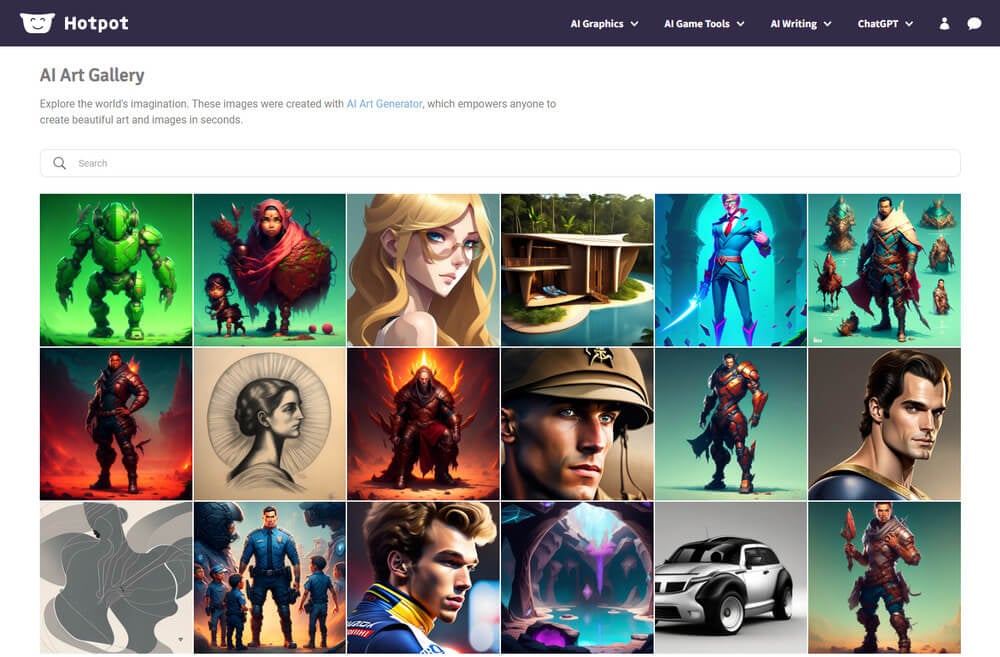 The text-to-image AI painting generator of Hotpot.ai enables anyone to create attractive paintings, illustrations, and images. Describe what you want and watch AI draw the picture for you automatically. You can also customize the colors, shapes, and styles of your artwork.
Apart from generating art, Hotpot. ai offers various extra AI tools such as colorizing black and white photos, restoring old photos, turning photos into paintings, and more.
✅Pros
Easy to use
Fast and hassle-free AI image generation experience
A number of art styles to choose from
A variety of AI tools are included for different applications
✖️Cons
Artwork quality and accuracy can be improved
Free users may experience a slower generation speed
Need to purchase the license to use the generated images

9. Craiyon
Formerly known as DALL-E Mini, Craiyon is a free online AI website that lets you create AI pictures completely for free! It's very easy to use and dones't even require you to sign up to start generating images. Simply enter your text prompt, and Craiyon will generate 9 different images based on your requirements.
You don't have the option to choose art styles with Craiyon, and the generated images are still impressive and diverse. So if you're looking for fun AI image generators to play with, you can give Craiyon a quick turn.
✅Pros
No signup required
Completely free to use- you can generate unlimited AI images you want for free
Generate 9 AI images per time
✖️Cons
Ads
Lack of styles and customization options
Outputs might be slightly lower compared to other AI image generators

10. Jasper Art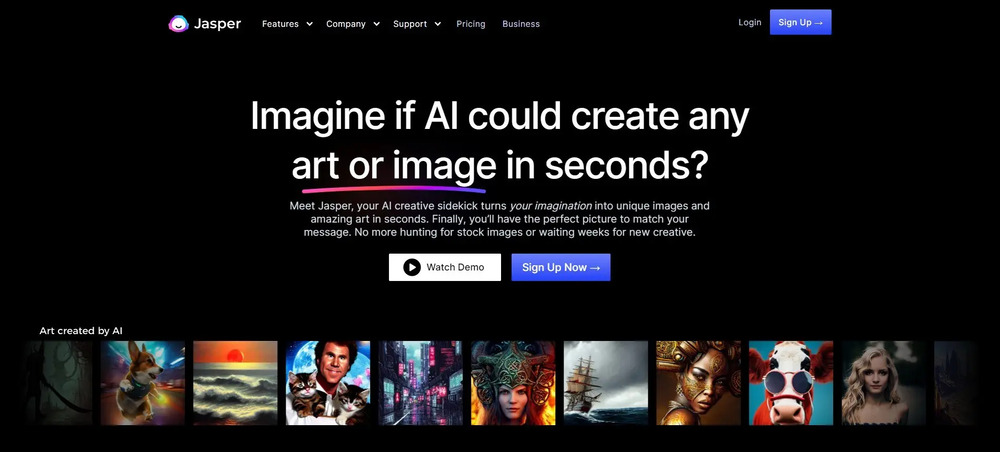 Jasper Art is a versatile yet easy-to-use AI art generator tool that can help you generate any type of image you can imagine. From photo-realistic images to cartoon-style pictures and 3D renders, Jasper Art uses artificial intelligence and machine learning to bring your ideas to life.
What's more, Jasper Art also offers an AI writing tool that can help you write blog posts, social media posts, marketing copy, and more with ease and speed.
✅Pros
Easy to use
Fast image generation
Many styles and options- pencil sketch, cartoon style, close-up 3D render, digital illustrations, etc.
4 images are generated per time
✖️Cons
Faces sometimes look distorted

Final Words
There are so many AI art generators other than Midjourney out there. If you'd like to try something new, try one of these Midjourney alternatives we listed above. By leveraging the power of AI image generator tools, you can streamline your design and creation process.
We hope that you gained a lot of clarity from this guide, and find an ideal Midjourney alternative that works for your needs and wants!