Are you looking for some creative ideas to create a birthday story on Instagram? Then you've come to the right place. We've compiled a list of 10 Instagram birthday story ideas that will surely inspire you.
Whether you're celebrating a birthday for yourself, your friends, your family, or even your pet, there is something for everyone.
Let's get started!
Happy Birthday Instagram Story Idea for Kids
Celebrating the birthday of your child? This cute birthday Instagram story template is the ideal choice. Add your child's picture, write a lovely message, and add some cute stickers to make it even more personal. It's a great way to celebrate your child's birthday and give your followers a chance to see how your little one has grown.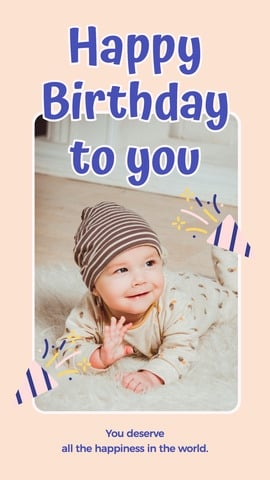 Instagram Story Idea for Friends' Birthday
Let your closest friend know how much they mean to you and how special they are by creating an impressive birthday Instagram story with this template. Include a photo of the two of you, and add a caption to wish your best friend a happy birthday and thank them for being there with you. You can also change the background color, adjust text fonts, and more to make this birthday insta story even more unique.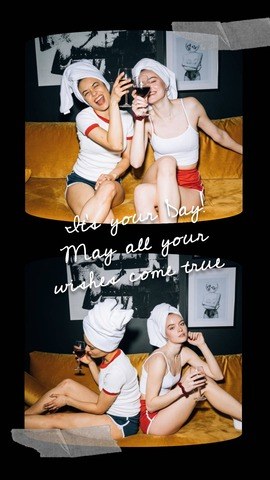 Birthday Instagram Story Idea for Pets
Our pets are part of our family and our best friends. They deserve to celebrate their birthdays too! Use this template to celebrate your pet's birthday and share it with the world.
It can be used for any pet- dogs, cats, rabbits, ferrets, parrots, turtles, etc. You can include a funny photo of your pet or a picture of your pet when they were little, for example.
It's also a good idea to share your pet's most adorable trait, something that makes your pet the best pet in the world, or a story about how your pet came into your life. This can be a great way to engage with your followers and spark interesting conversations on Instagram.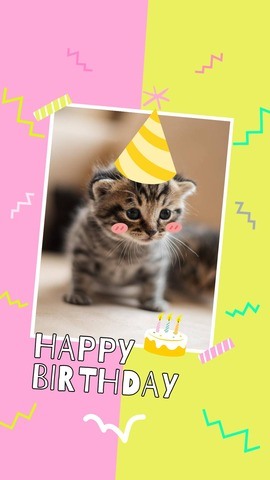 Instagram Story Birthday Idea for Family Members
You can't go wrong with this template on your family members' birthdays.
You can include a photo from their past or favorite happy memories. This way, you're telling their story, and you can also show off your relationship with them.
This template lets you add one photo along with your own text. You can make it even more personalized by adding stickers, photo frames, and more.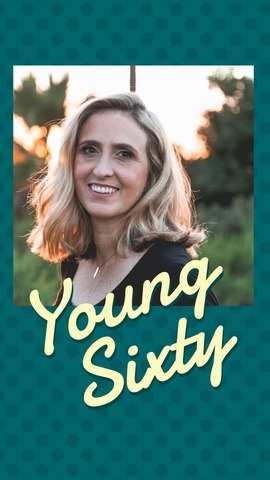 Instagram Story Idea for Boyfriend Birthday
Celebrate your boyfriend's birthday with a special insta story just for him by using this template. Include your favorite picture of him, as well as a short, touching message, to express your love for him. You might say, "Happy birthday, baby! You are the love of my life, and I am grateful to have you in my life." He will be sure to love it!
Birthday Instagram Story Idea for Girlfriend
This romantic birthday Instagram story template is perfect for celebrating your sweetheart's birthday! It has an aesthetically pleasing color scheme with a gradient background.
This template allows you to add two photos of your girlfriend, along with your own text. You can make it even more unique by using stickers, photo frames, cute emojis, and more. Use it to let your girlfriend know how special she means to you!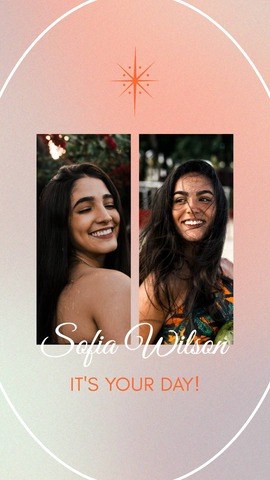 Classic Black and White Instagram Birthday Story Idea
Anyone seeking a vintage, traditional look will love this template. Don't have a black and white photo? Don't worry. Just upload your photo, and use the black and white filter. You'll be able to convert it to black and white instantly.
This template also has text at the bottom. You can easily change the message to something more personalized. Try it now to create a beautiful B&W birthday story on your Instagram.
Pink Aesthetic Happy Birthday Instagram Story Idea
If you're looking for some pink Instagram birthday story ideas, look no further! This aesthetic happy birthday Instagram story template is perfect for anyone who loves the pink and all things girly. Upload a photo, then add some fun birthday-themed stickers and text. And there you have it! A perfect Instagram birthday story that is sure to get lots of likes and comments.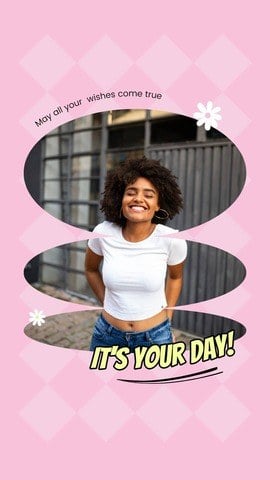 Photo Collage Instagram Birthday Story Idea
Do you want to preserve your birthday party memories in an interesting way? A photo collage Instagram birthday story is the perfect way to do it!
This template allows you to merge multiple photos in one. You can also write a caption text, add stickers, and other enhancements. Creating a collage is the perfect way to preserve and share your memories!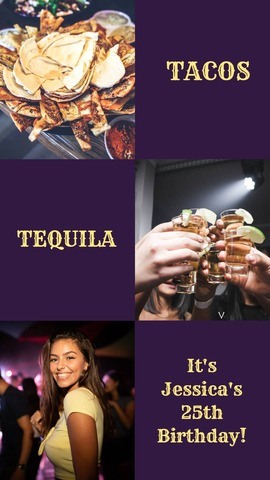 Birthday Countdown Instagram Story Idea
A birthday countdown is a fun way to get your friends and followers excited for your big day. You can use this template to create a series of insta stories, each with a short caption counting down the days until your birthday. With a birthday countdown, your friends and followers will know exactly when to expect your next post.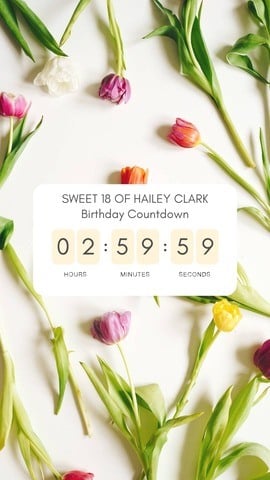 How to Create an Instagram Birthday Story?
In this digital age, there're a lot of helpful online tools that you can use to quickly make a unique birthday story for Instagram. In this post, we're sharing an online tool called Fotor's Instagram story maker.