A professional headshot is a photograph or a cinematic shot of a person's head used for one's professional life.
It is a kind of headshot that people use frequently in their work because it can help them make a great first impression on their potential employers, cooperative partners, customers, or clients. If you are a worker, professional business photoshoots are also indispensable to you.
Therefore, you may try to get a stunning professional headshot photo once and again, but find it is not easy to take a professional headshot photo, especially when thinking about how to pose for professional Headshots.
Don't worry about this. We will share with you some tips about how to pose for a professional headshot. Let's try these poses together!
Why Do You Need Professional Headshots?
Professional headshots concentrate on the individual, which allows for possible creative license. Even though they are professional, they can also be used in personal life to show hobbies and interests.
People know you through your professional portrait photos at first sight. To show your best self through these headshots, and achieve your commercial goals by using these headshots, you have to take a photo that showcases the advantages of your body and face by using all kinds of appropriate poses. Poses for headshots are different from poses for full-body shots. The former should focus on people's body parts above the waist, the latter on people's full body.
In an age when everyone seems to need a personal brand, taking professional headshots is essential for you to introduce yourself.
(1) Make a great impression on others.
Strangers know you through your professional headshot photoshoots. A beautiful professional portrait photo can make you stand out among other people and invoke people's desire to connect with you later.
(2) Increase your credibility.
We always find that we tend to trust people who look reliable. But how to make strangers trust you? Professional headshots matter a lot!
People tend to concentrate on resume which have a professional headshot. If there is no professional headshot in your resume, or you just use a picture that is download from the Internet, people will lose interest in know you further. Because they think you don't want others know more about you. If you add a professional headshot in your resume, people can make a comparation between your headshots and your descriptions to make sure the information are true.
(3) Establish a personal brand.
Professional headshots can indicate many aspects of you, your strengths, your weaknesses, your age, and your emotions. People will establish their comprehensive knowledge about you after looking at your professional work pictures. If they like your headshots, they may want to make further communication with you.
How to Pose for Professional Headshots?
Now you have some ideas about the importance of professional headshots. You may want to create a professional shot in case you require it in the future. When you begin to take a photo, you may want to know how to take professional headshots. Therefore, the next part will offer ideas about poses for professional pictures.
(1) Lean Forward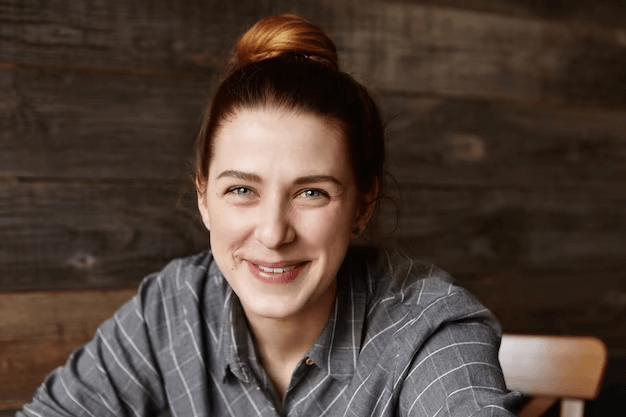 Some people, who feel uncomfortable when taking photos, may stay away from the camera. This may cause your photo unflattering.
You can try to lean forward to make your photos look attractive. This pose will give you some inspirations on how to pose to look thinner. What's more, you stretch your neck in this pose, so you can avoid a double chin.
(2) Angle Shoulders to Either Side without Turn Your Face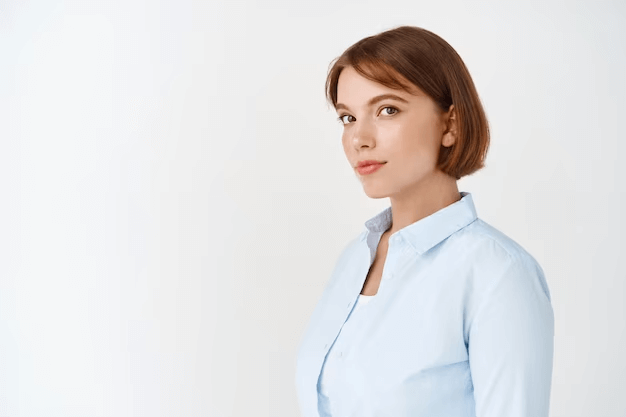 Facing the camera directly will make your headshots rigid and unnatural. Therefore, try to angle your body. You can angle your body by rotating your shoulders slightly to either side, but have your face toward the camera.
An angle pose is a great option for male headshot poses to convey a sense of energy and confidence. By angling their body, people create movements in their headshots, which injects vitality into the photo. The angle pose can also help people stay relaxed, trying their best to show their best selves and hide their flaws.
(3) Communicate with Your Eyes.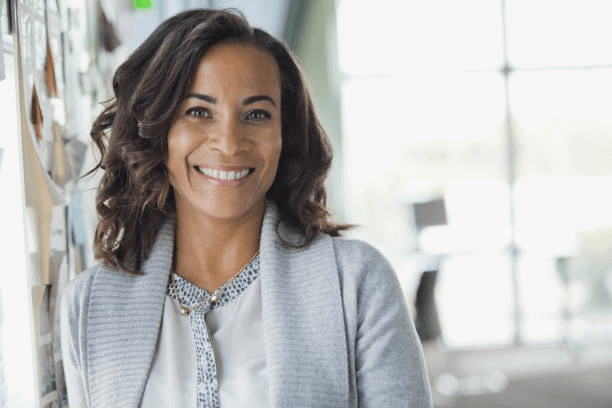 Eyes can convey much information. When taking photos, people usually avoid eye contact due to shyness or anxiety. However, avoiding eye contact may seem insincere because people may guess you have something to conceal. It may hurt your credibility and prevent people from connecting with you.
keep in mind that eye contact is of great importance in helping you get some great professional headshots. But please remember: giving eye contact does not mean staring at the camera all the time.
(4) Cross Your Arms.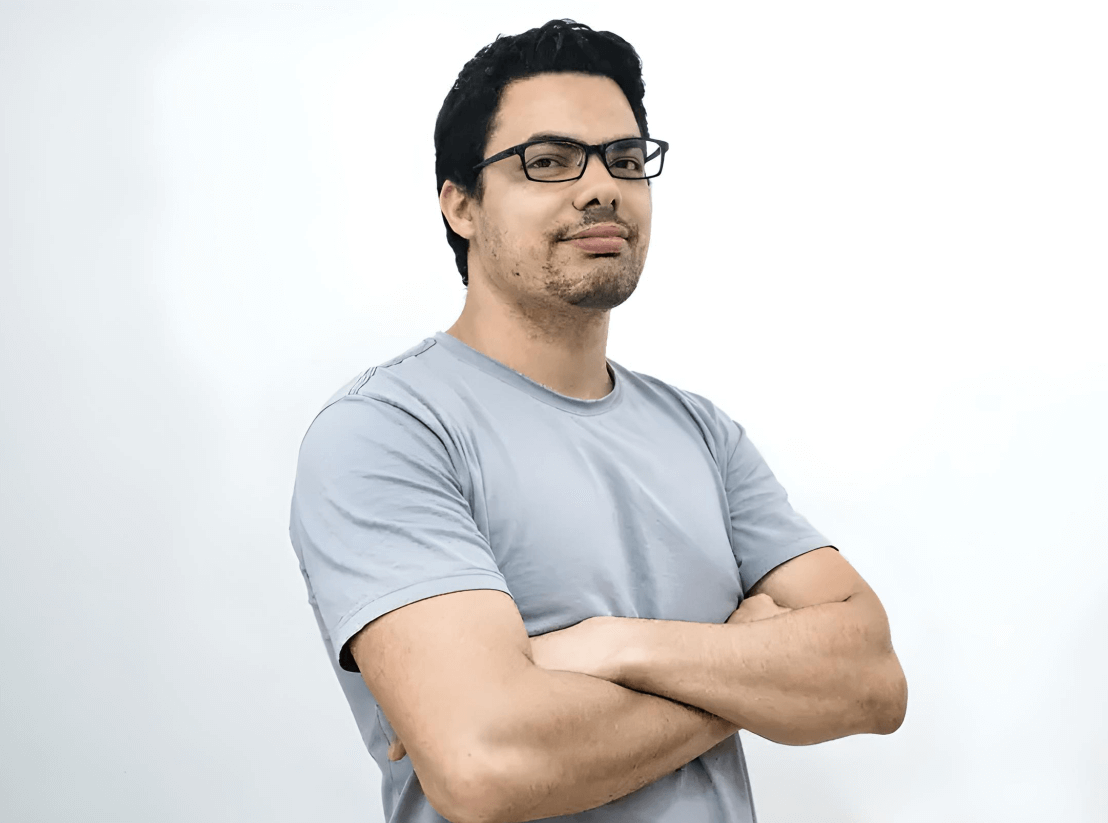 You should relax your arms when taking photos, rather than stretching your arms rigidly.
You can cross your arms by showing a sense of power and confidence. Besides, you can stretch your arms by holding your chin to avoid a double chin or pointing somewhere naturally by attracting people's attention. Crossing your arms can help you get some female modern professional headshots.
(5) Put Both Hands on The Hip.
When standing, people usually find it tricky to put their hands. They should be careful when designing gestures. Because gestures can imply specific emotions and visual power in our headshots, and some gestures may be offensive. For example, facing the back of your hand to the camera may express emotions of welcome and enthusiasm, while facing the back of your hand to yourself may indicate estrangement and indifference.
For females, putting both hands on the hip is a good option because it can give us a feeling of confidence and power. Moreover, this kind of photo can also let people trust them because it looks like they are an expert in their fields.
(6) Relax Yourself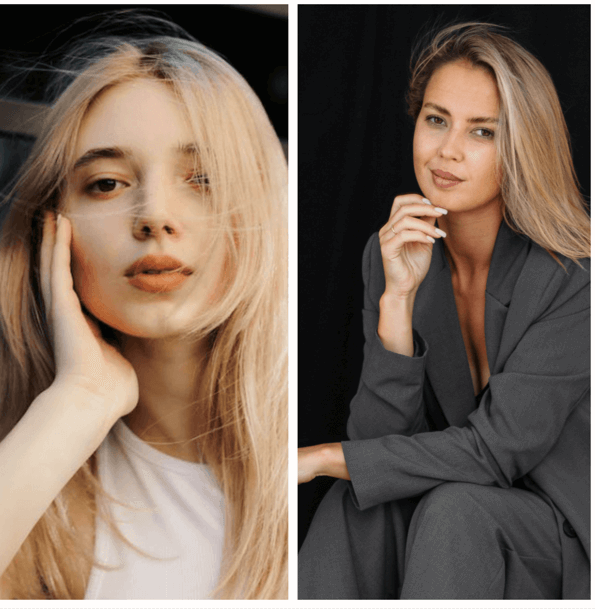 You can feel relaxed by two means.
Firstly, talk to your photographer about how to pose for professional headshots. On the one hand, you can let your photographer know your requirements about your headshots and the use occasions of these headshot images. On the other hand, you can ask your photographer to give you some tips for professional headshots about poses, expressions, and make-ups. Last but not least, you can also discuss with your photographer about how to dress for professional headshots. Exchange ideas with each other about how to pose for professional headshots can make your photo-taking sessions smoother.
Secondly, employ sitting down poses. Generally speaking, people will feel more relaxed and comfortable when sitting. people can put their hands naturally on their thighs or they can cross their fingers, which offers them a good opportunity to pay attention to their facial expressions and eye contact. Sitting also enables them to focus on their breath and try to adjust themselves to better conditions.
(7) Smile When Taking Photos.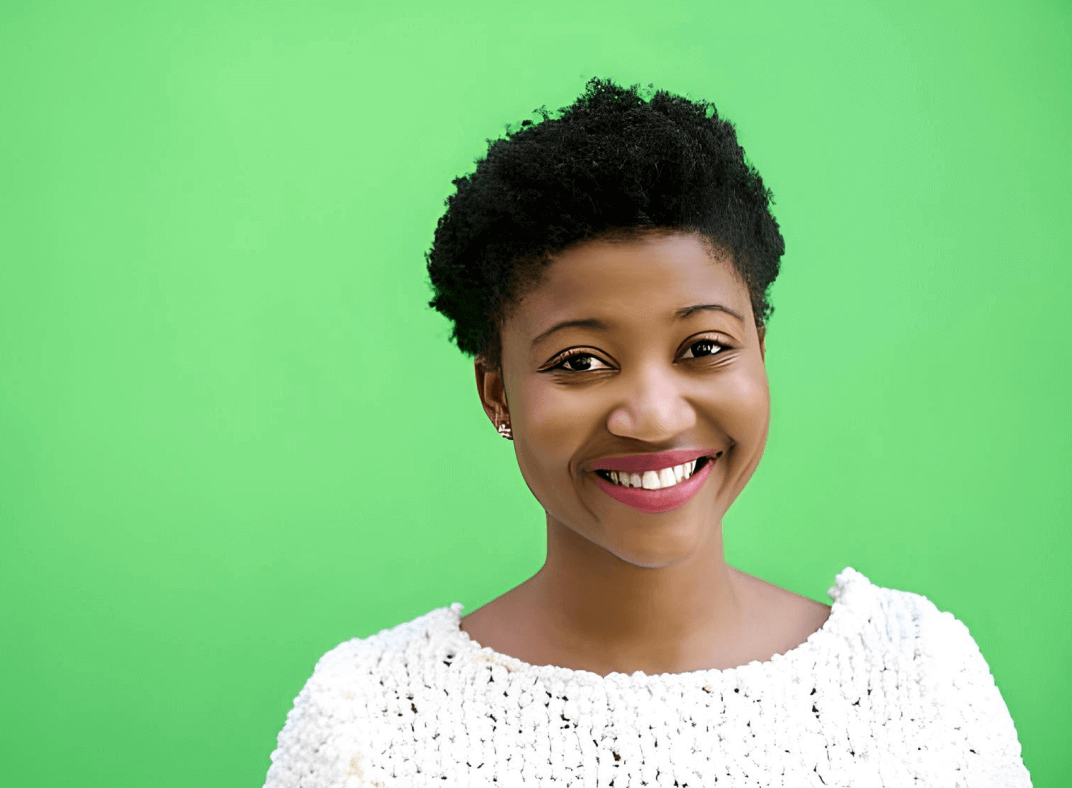 Usually, people prefer to approach someone who smiles. Smile can also be a great female headshot poses. In terms of some occupations, such as waiters and real estate managers, smile can help them obtain customer satisfaction. Therefore, the question about how to smile for headshots deserves careful consideration. You can be more approachable with smile.
(8) Play with Your Glasses.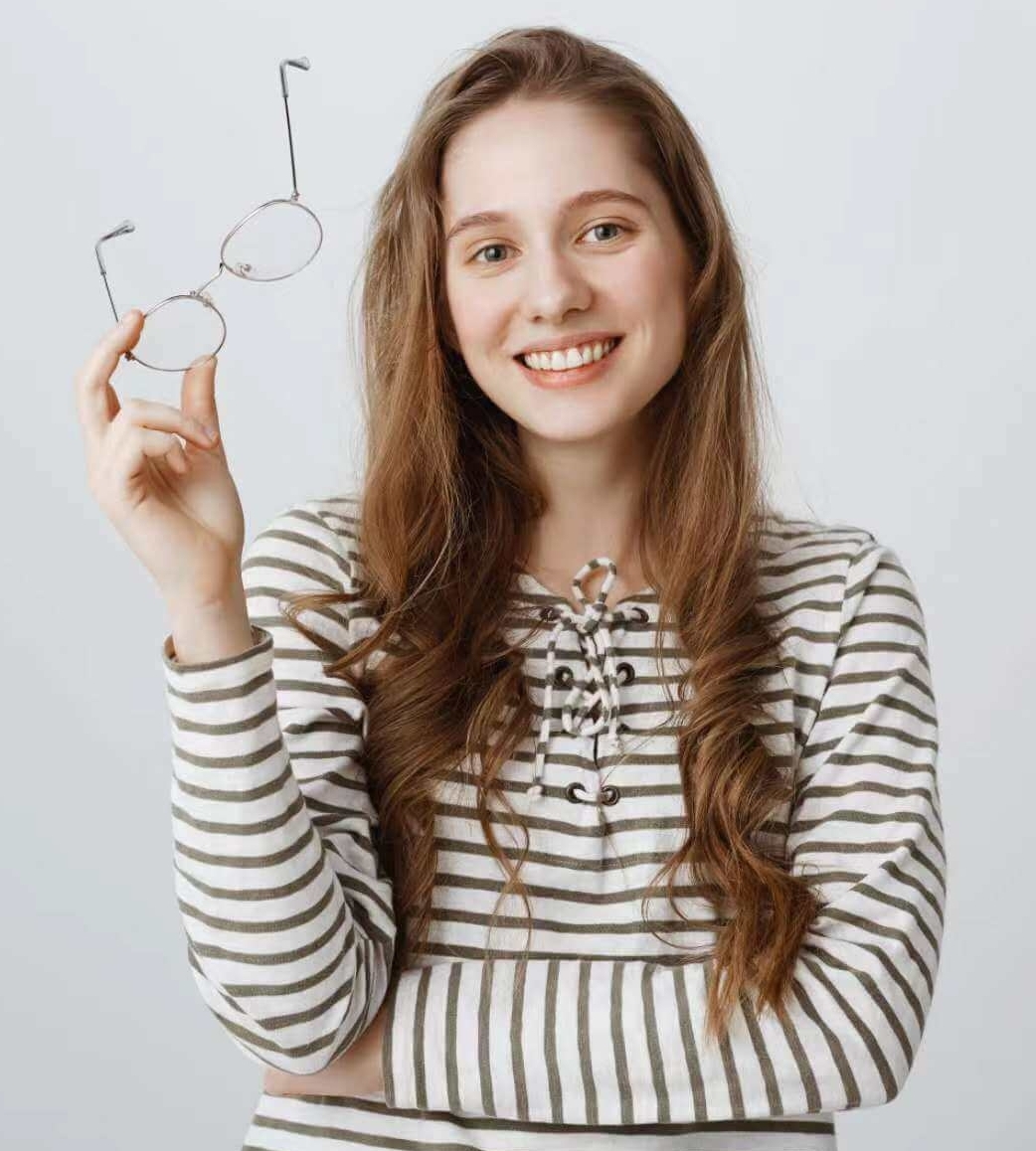 If you have something in your hand, you will feel relaxed and confident. In most cases, people will feel nervous before camera. They don't know how to put their hand and what to look at when taking photos. Taking photos by holding glasses can help you fix this problem. You can use your glasses to add more elements in your photo. This can make your headshots seem personable.
(9) Make Emotionless Look.
People may think it is the same as everyday pose. No, it isn't. Emotionless look requires you control muscles on your face without showing anxiety and rigidity. This pose can help show that you are a strict and reliable person, so you will work carefully.
How to Create AI Professional Headshots by Yourself?