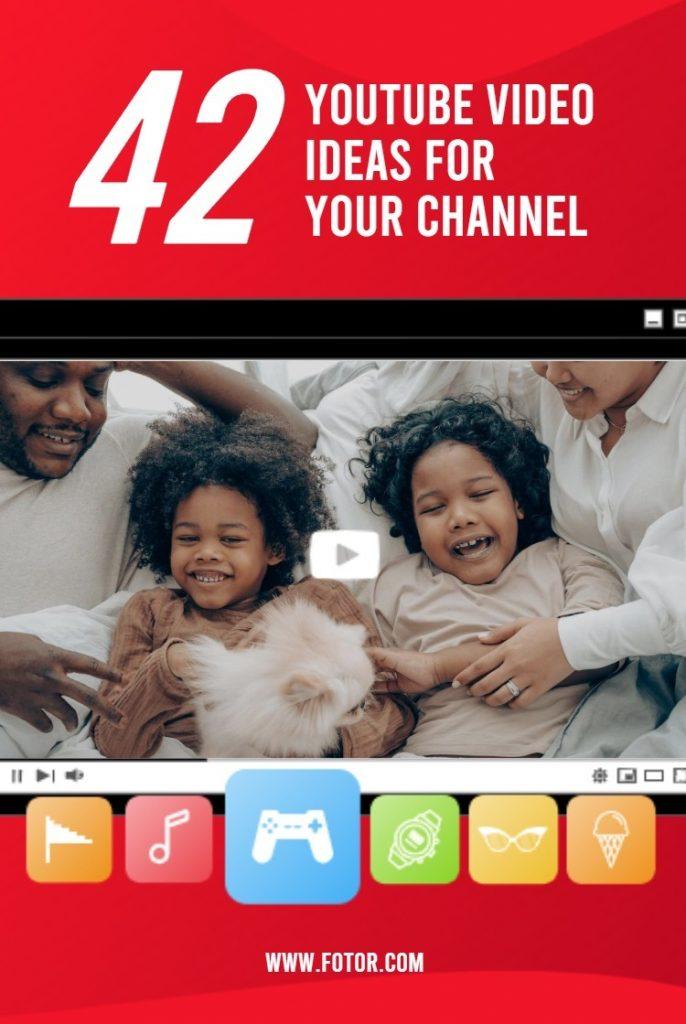 On YouTube, one minute is equal to 300 hours. A bit twisted? Right, because it is. Every minute 300 hours worth of content is uploaded on YouTube. Starting from the year 2005, when the first video was uploaded on the 23rd of April 2005 till now when 5 billion videos by 1.3 billion users, who use this platform.
Think about it? If you are to upload a video on YouTube it will definitely be watched by someone across the globe. It has also been found that by the year 2025, 6 out of 10 online TV users will prefer watching content on YouTube. But what are the best YouTube video ideas for beginners?
Lets's dig it deeper now!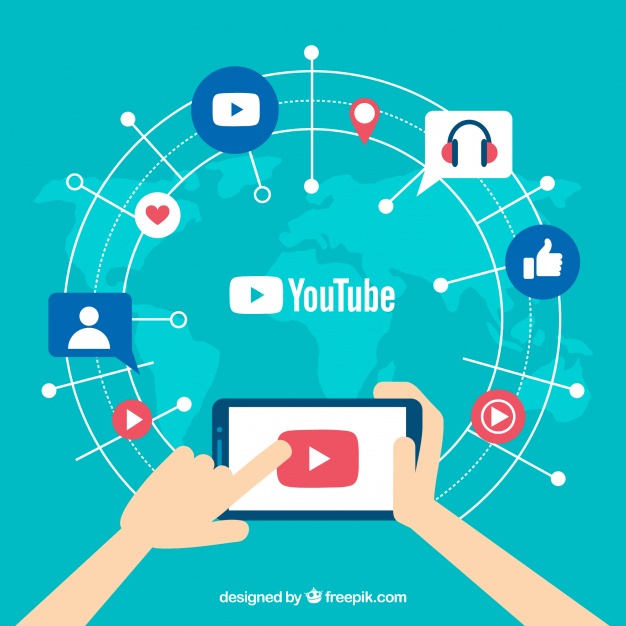 What's Your YouTube Journey?
If you are also thinking about posting videos on YouTube under your name or banner, then it is a great thing to do. However, the key is to first know which kind of videos and content you should go for. Some of us have a clear idea about what to post and how to start a YouTube channel. For others, there are some trending ideas and topics on which you can start your YouTube journey. So stay tuned for some amazing YouTube channel ideas and YouTube video topics.
Before we move on, As per Mediakix, three types of videos will get you more subscribers and also help earn money. They are:
Product Reviews
How-to Videos
Vlogs

42 Popular YouTube Video Ideas for Beginners
YouTube Creator's academy has also provided us with some trending niches. These are Entertainment, Games, Food, Beauty and Fashion, Sports, Science and Tech, Music, and Travel.
We will be discussing all of these niches and also help you know what types of videos you can create under these domains.
Some say that music is the fodder for the soul and for others music is a way to stay motivated. Singers, musicians, and everyone who is even slightly related to the music niche can make and share music videos on Youtube.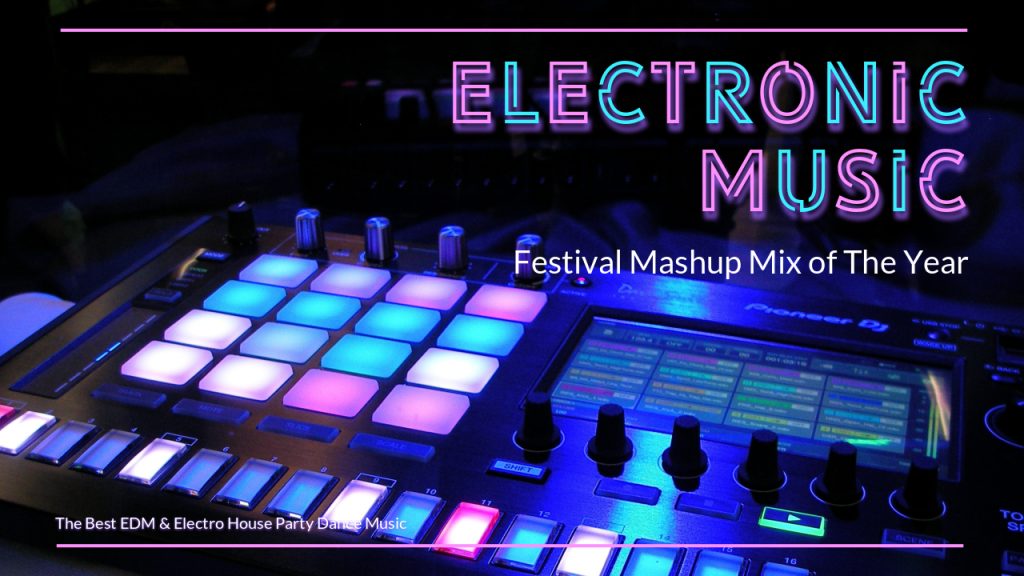 Click the Image to Edit
If you represent the budding talent, then you can upload your videos while playing an instrument, singing, tutorials, song covers, teasers, and others.
Singing Videos: Budding talent can upload their singing videos and share it with everyone on the web. If you are a good writer, upload your original songs to build your own audience.
Singing Tutorials: Established and learned singers can also help people learn music by uploading some tutorial videos.
Instrument Playing: If you are good at playing any instrument, upload your videos while playing it. Artists and musicians can also get some gigs via YouTube, if the right person watches your video.
Top-Songs: People love to hear songs and they need readymade playlists of their favorite songs. It can be jazz, blues, country, hip-hop, etc. Create some playlists and share it with the users.
Mashups: If you have some creative editing skills, you can also make mashups and upload them on your channel.
Music Covers: Upload your song covers on Youtube. If you can successfully build a fan base, you can get a big jumpstart in your career.
Unplugged: Popular songs sung on a guitar or a couple of instruments is truly nostalgic. Unplugged versions of selected songs are also preferred by the audience.
This niche encompasses a wide gamut of video content that you can share on this platform. Almost everything is somehow related to technology today. Be it the food we eat or what we study, how we work, how we live and whatnot.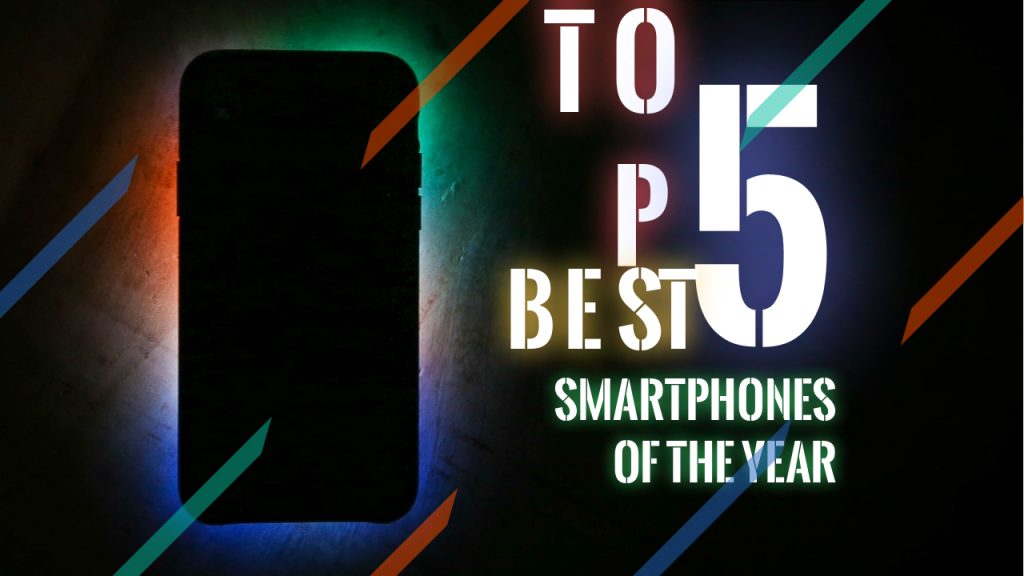 Click the Image to Edit
In this scenario, you can work on a wide variety of videos and start uploading them on Youtube.
News: Share what's latest in technology around the globe. Talk about it benefits, impacts, disruptions and everything.
Gadget Reviews: A ton of gadgets pop up in the market on a daily basis. If you can get your hands on some of them, start posting their reviews. Down the line, the brands may contact you themselves to review their products.
Testing: Test new products. It can be mobile phones, appliances, and any other tech equipment that people use on a daily basis. Mae a video while explaining how it works and let your users know how to operate them optimally.
Top-10: Help the users make an informed buying decision. Give suggestions for different products in a segment. Like, top 10 phones under your budget. Top 10 printers for a big office, or top 10 microwaves for your kitchen, etc.
Trends: Talk about how some technologies have evolved. You can also post videos in science trivia, unknown facts, innovations, among others.
Further, you can talk about different types of technologies and also take classes related to subjects of science. You can also add tutorials that help people learn the complex and hard to understand software and tools.
This also comes under the Technological domain, but gaming has become a separate niche in itself. To this end, you can produce videos about the gaming industry that includes reviews and walkthroughs. These are some of the most popular categories in this niche.
Click the Image to Edit
Walkthroughs: Make videos of games while you are playing them. Some users who are stuck on a stage may need help completing it. Suggest ways and methods to clear these levels.
Live Gaming: Host live gaming events. If you are working on a professional level, conduct live gaming events of the most popular games.
Gameplay Streaming: Streaming is a competitive category. So try to make your videos engaging and catchy. Add some humor, make it interactive. Add some new elements to make your videos more attractive.
News and Trends: Add videos that portray news and latest. Moreover, you can also talk about glitches in games. Run discussion on the future games.
Top Games: List 5 to 10 games in your videos and help the users know which one is the best for their consoles or PCs. Game of the year videos, talk about obscure games, and talk about mods.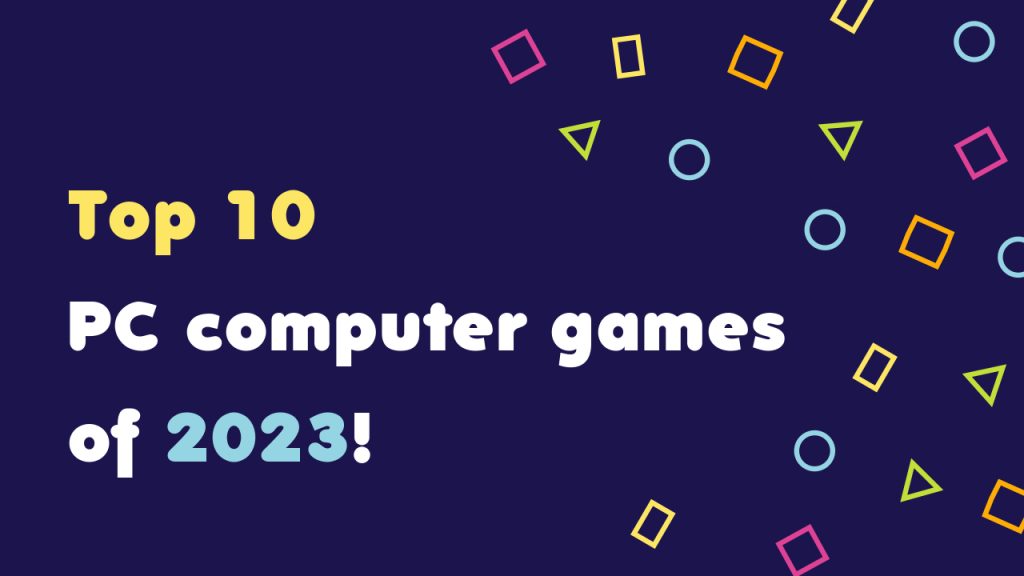 Click the Image to Edit
Other than this, within the sphere of gaming, you can also include that talks about different types of games, the industry news (announcements and events), and other such stuff.
Educational:
Youtube has become a great tool in the hands of the students and learners helping them with self-education. As an uploader, you can upload some lessons pertaining to your subject.
Tutorials: Provide educational content to the viewers. Add videos about your favorite subject, talk about concepts and methods.
How to Start: Add videos explaining helping the viewers how to start preparing for a subject or for an exam.
Tips and Tricks: Give tips and tricks for students about studying. Suggest some good habits, study music, patterns, methods to enhance, and optimize their time. Plus, give suggestions about going to college for the first time and such stuff.
Study Plans: Suggest study plans in your videos. Add study plans for summer breaks, for the holidays.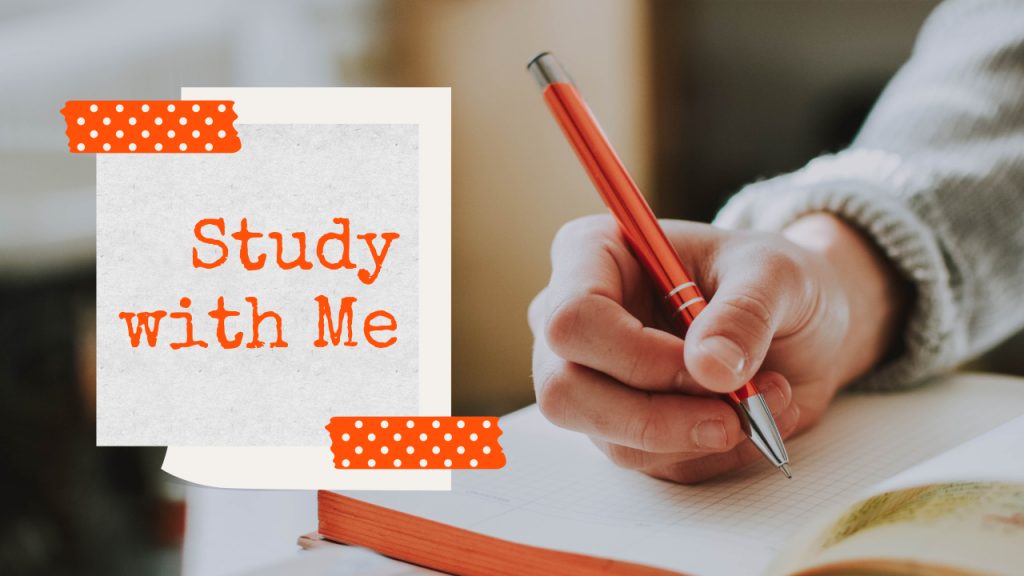 Click the Image to Edit
Live Classes: You can also conduct live classes for your students via Youtube.
Fashion and beauty tips and tricks are an amazing way to start your own vlog in this domain. Starting with some ways to do make up or keep your skin fresh all day long, there is a lot you can do in this domain.
However, understand that the Fashion and Beauty niche will have a targeted audience, as not everybody would be interested in them. So, you will have to curate content keeping a certain audience in mind.
Makeup Tutorials: Make videos about getting ready for an occasion. Suggest products and materials for best results in these videos. Help the viewers with styling videos.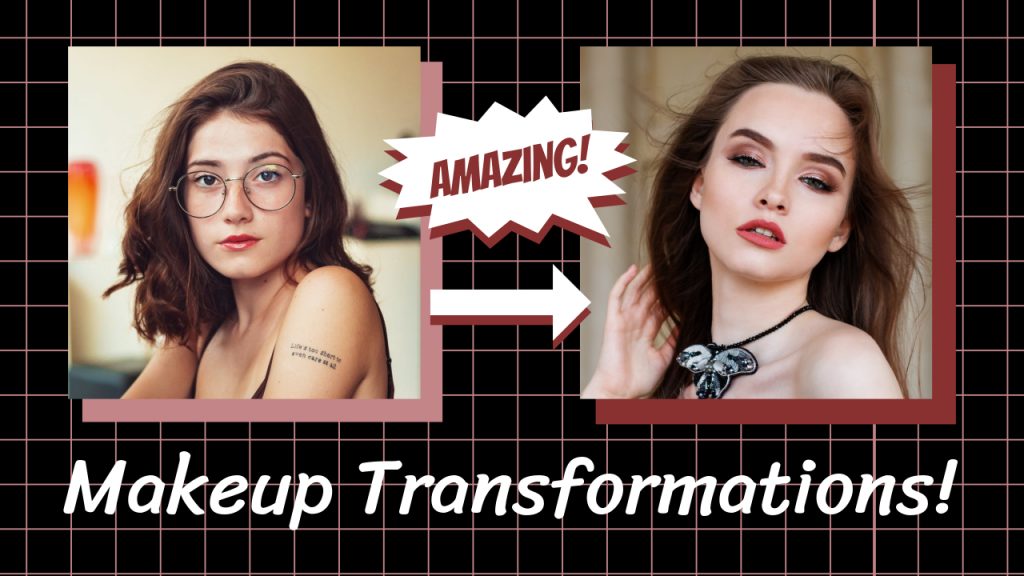 Click the Image to Edit
Influencer Reviews: If you are an influencer then you can make product review videos for your fan base.
Hair Styles: Tell the viewers how best they can style their hair. Help your viewers to understand and learn how to make difficult hair styles.
What to Wear: If you are good with clothes and have that talent, use it to help your viewers decide what they should wear on different occasions. You can also talk about winter wear, summer clothes, going out apparels, etc.
Myths and Facts: Bust some myths and talk about facts in these kinds of videos. Talk about home-made makeup remedies. Add Do's and Don'ts videos. Add some educational videos too to bring in diversity of your content.
Health-conscious individuals who are only interested in keeping fit and living a healthy lifestyle will be your primary target. And today, you can include the majority of the population in this niche. As more number of people are getting aware of the need to maintain their health
Workouts: Home based workout is all the abuzz today. Make your workout videos and share it with the viewers. Add some information of the different exercises that you are doing.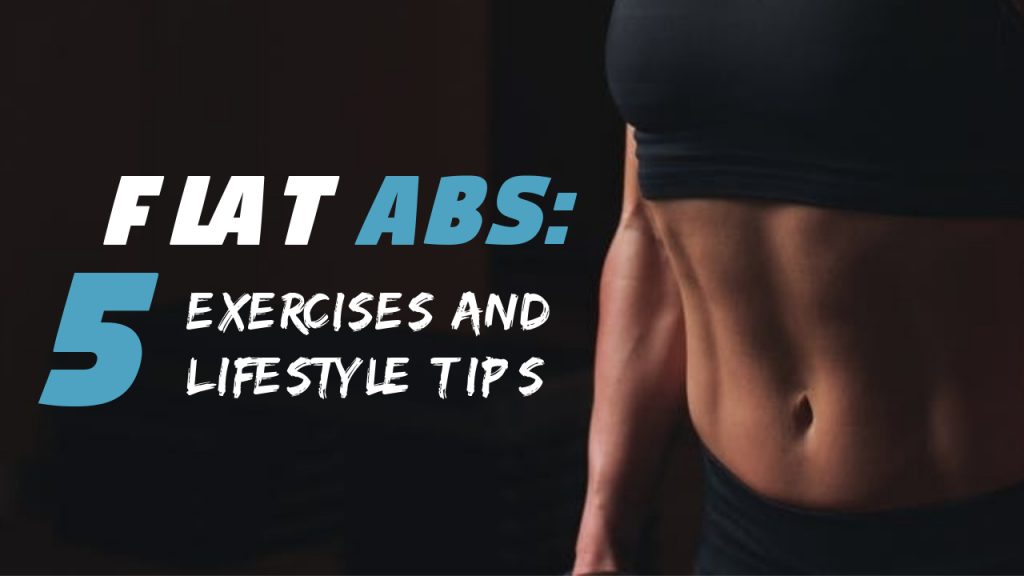 Click the Image to Edit
Exercises: Add exercises for the viewers that are specific to a condition. Like exercises for diabetics, for arthritis, for cervical, for joint paint, and so on.
Diets: Suggest foods and supplements for healthy workouts. Suggest supplements, provide information, healthy snacks, etc.
Yoga: Train your viewers in Yoga. Perform different asanas and upload your videos.
Weight Loss: Suggest a weight loss regime. Add exercises, diet, healthy practices, and anything else that helps the viewers to reduce weight.
News and Trends: Videos about breaking the myths and counter fake news also works very well. Provide authentic information to your users.
Youtube content that is related to Food will also have a specific cohort of individuals. Assuming that you have created a cooking tutorial channel wherein you are explaining how to make different Indian cuisines. Only those people who want to know how to make some Indian dishes will come here.
Recipes: Choose your niche and start making recipe videos for your viewers. Start with some simple dishes. Add your own elements in a dish to make it more attractive.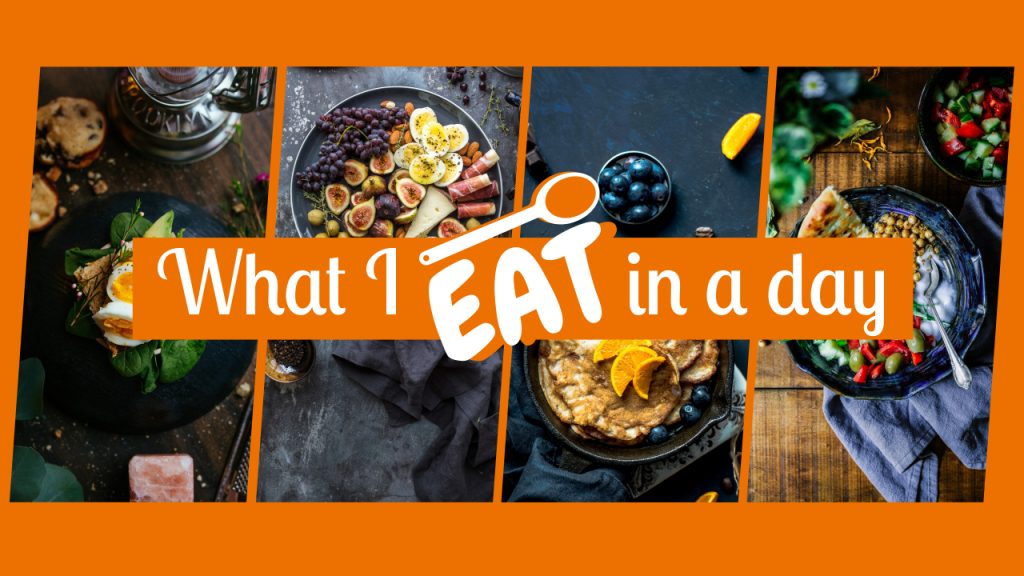 Click the Image to Edit
Trivia: Add videos talking about food trivia and unknown facts about different kinds of foods and ingredients.
Diet Blog: If you know about different kinds of diets, add videos about the origin, different kinds of recipes, benefits, and ingredients of that diet.
Health Plan: Run some health challenges via your videos. Try and send a message across to your viewers. Videos that motivate and suggest innovative ways to give up sugar, fats, carbs, among others are popular.
Nutritional Values: Make videos talking about the nutritional facts and information of food ingredients. Help the users with tips of what types of dishes can be made with different ingredients.
Secret Recipes: Find out some grandmother recipes and explain how to make them.
If you want to share your creative side with the world, then this niche is for you. And being creative does not have a limit. You can add any type of video in this. If you are a painter, photographer, videographer, dancer, or you have any kind of skill, you can add videos related to your domain here.
DIY: If you have a unique skill set make videos while you are making some stuff. It can be anything from nail art to making scultures from wood, metal. Or anything else. Suggest ways and methods for making home based utilities. It can be storage racks, shelves, baskets, lamps, and whatnot.
Painting: Make videos to help the viewers learn the art of painting. Suggest tips and tricks to use brushes, mix colors, and canvas.
Home Decor: Videos about how to decorate your house, rooms, gardens are also a hit with the viewers. If you have a creative eye and can DIY, make videos about it and share them on your channel.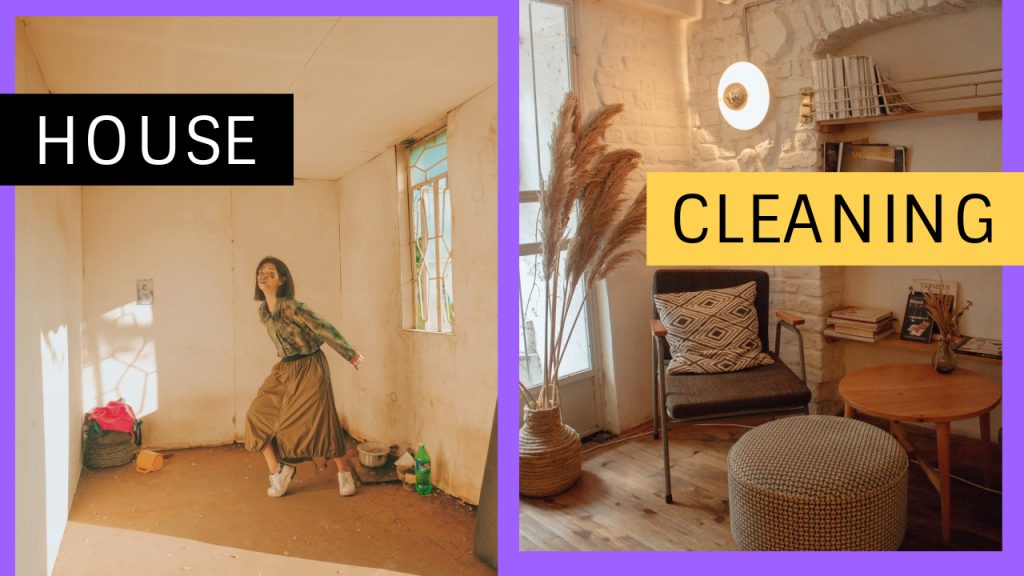 Photography: Start your own channel of professional photography. Add your pictures in a video, make a collage, share it with the viewers.
Photo Editing: Add tutorial videos about photo editing. Help the users learn how to use editing tools like Fotor or Photoshop among others.
YouTube Video Trending That You Can Try
Apart from the above video ideas that you can try, there are some new trends that can get your videos viral on the web. Some of these ideas are listed below:
Shop With Me Videos: Shopping hauls, Gift guides, shopping or a wedding, birthday, or even a corporate event videos are also becoming popular these days. Users basically run around with a camera in hand and helping the viewers pick up the suitable dresses or clothing for an occasion. These can also be related to some vlogs and make it simple and easy for the viewers to pick up good and trendy clothes.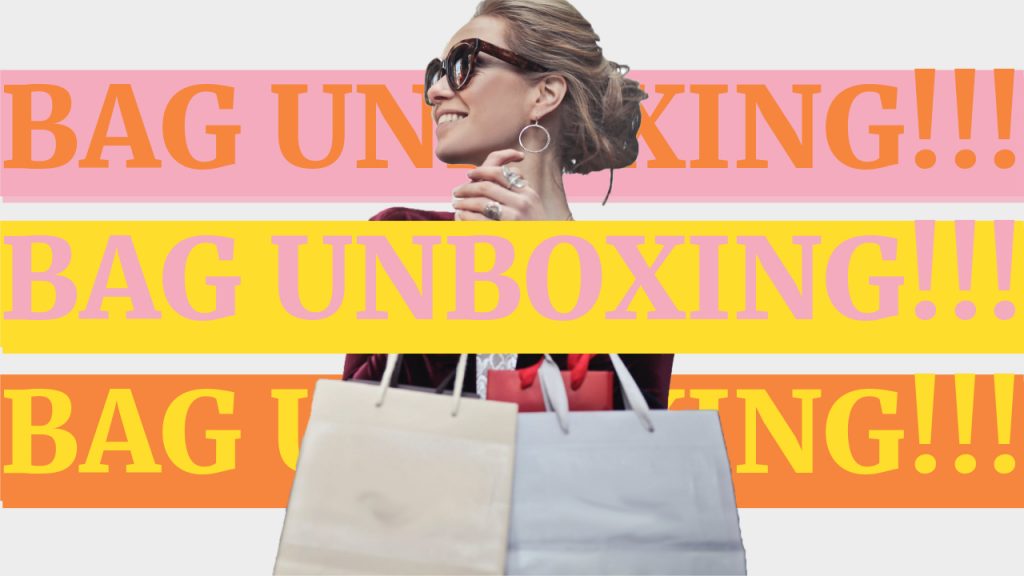 Click the Image to Edit
Follower Decider Content: Some famous Instagramers have been making videos about what their followers want them to do. For instance, a girl may ask her followers whether she should cut her hair short or not. They perform some challenges and make videos about to make their viewers happy.
Transformations: Social media channels like Instagram or Tiktok are flooded with transformation videos. You can also make your own transformation videos. In them, the viewers get to see instant transformation from "Ugly to Pretty". Other challenges are like "Don't judge me" Challenge.
Life Hacks: 5-minute craft videos have been at the top of the trending list on Youtube for a long time now. From videos like "best hacks" to "what to do when stuck" have been taking the Youtube video library by a storm. Choose your niche and start giving some innovative ideas to your viewers about some unique hacks.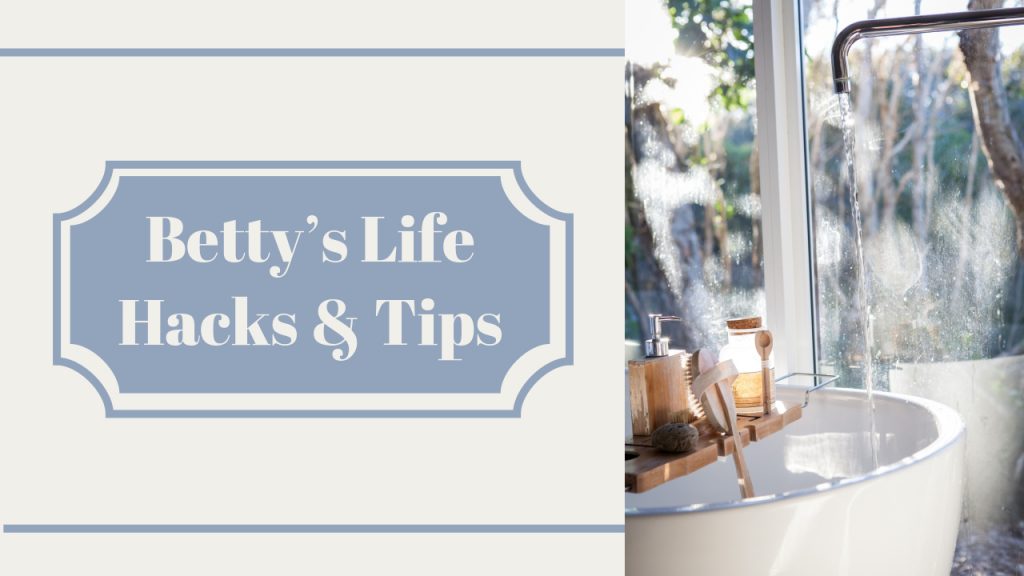 Click the Image to Edit
Pranks: Couples, friends, siblings do pranks on each other and make videos about it. This type of content is also a hit today.
A few factors that have been identified to bring your video in the trending section are:
Longer Videos (> 5 Minutes)
Sticking to your niche
Number of videos on your channel
Your Popularity
Consistency
What Type of YouTube Video Ideas Goes Popular?
The top categories of content that have been gone trending in the past are:
Entertainment
Music
How To Style videos
Comedy
News and Politics
People and Blogs
Sports
Science and Tech
Film and so on….
Every day the Youtube viewership has been growing exponentially. Even though these are the broad categories that are becoming popular and gaining more traction on Youtube. But among these categories, there are some specific types of videos that have the potential to grow and get more viewers on a daily basis.
Here are a few of these videos types:
Funny Animals: We all have some love for animals and an animal video on Youtube will rarely be missed.
Video Game Walkthroughs: Yes, people love to play games too and they do want to learn how to pass a certain level or some stage.
Unboxing videos: Before making purchasing decisions, people like to get a virtual sneak peek into the product so that they won't have to regret the decision later. This can also include product reviews.
How-to Guides: The how-to guides and tutorials are also becoming popular on Youtube as the individuals want to learn, grow, and educate themselves.
Challenge Videos: Challenge videos get a lot of views especially some famous personalities get involved in it.
Other than this, you can also consider making comedy or skit videos, vlogs, parodies, and pranks. If your selected niche comes under the domain of any of these videos, you should make them and aim to get a higher viewership.
And to make your videos famous and popular, use other social media channels to share them across.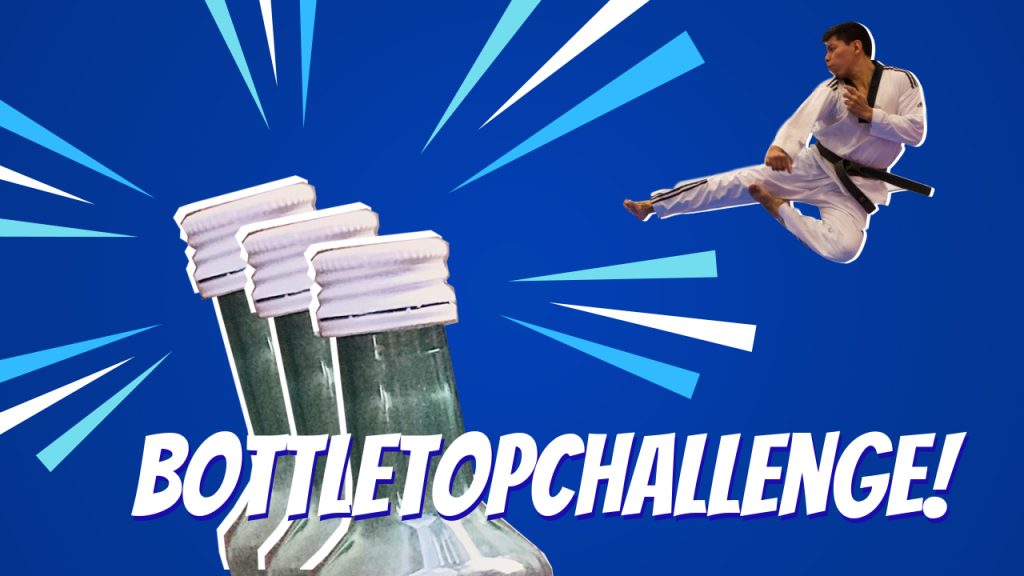 Click the Image to Edit
FAQs:
How do you come up with youtube ideas?
To come up with good and worthy youtube ideas, you need to do the following. Be proactive and capture ideas consistently. If you want to be a successful Youtuber, always be on the lookout for ideas, and this means 24/7. Get a journal and keep writing ideas on it. And don't just stop at a few ideas. Keep on capturing them. Read books and use the Youtube Search bar to get some amazing and new ideas about your videos.
What are good youtube video ideas?
Popular website Entrepreneur has identified a set of traits that must be present in your Youtube videos. This includes originality, creativity, interest, thought-provoking, full of entertainment, and informative. But after all of these traits, it is also essential that your videos must be of direct interest to the viewer.
How long should your youtube video be?
It all depends on the niche in which you are making the videos. Music videos have an ideal length of 3 minutes. And when it comes to tutorials, you cannot explain anything substantial in just 3 minutes. So, the difference lies in the niche and domain.
How often should I post on my YouTube channel?
Your proportion of posting videos on Youtube is directly proportional to the number of clicks that you can generate with your titles and thumbnails. So once you have got an understanding of these two metrics, you will automatically get the answer to your question.
Does it matter what time you post on YouTube?
As per the experts, you need to check the Realtime analytics of your Channel. You will find the Realtime analytics in your Youtube creator Studio. It will show the 48 hours bar graph pertaining to your videos. Check that graph, and just as the number of views starts to spike, wherever you see that spike, that is the right time to post the videos on Youtube.
Conclusion:
YouTube has become one of the most proactive channels to popularize your skill set. It does not matter what skill set you possess, as long as you are providing entertaining content that keeps the viewer glued to their screens, your content will be a hit. And the best thing is that Youtube's user base is highly diverse.
There are people from all age groups and cultures who are present on the platform. The good thing is that your content will find its unique viewership and fan base. Come to provide valuable content to the users with those popular YouTube video ideas for beginners.
About Us:
Fotor is a free online picture editor and graphic designer, allowing you to use online photo editing tools, such as add filters, frames, text, stickers, and effects…and apply design tools to make creative photo designs and graphics. Online photoshop and graphic design software have never been so easy! Also, if you want to get more helpful and inspirational tips, please visit our blog home page to extend your reading.