Inspiration for Making Family Photo into Christmas Cards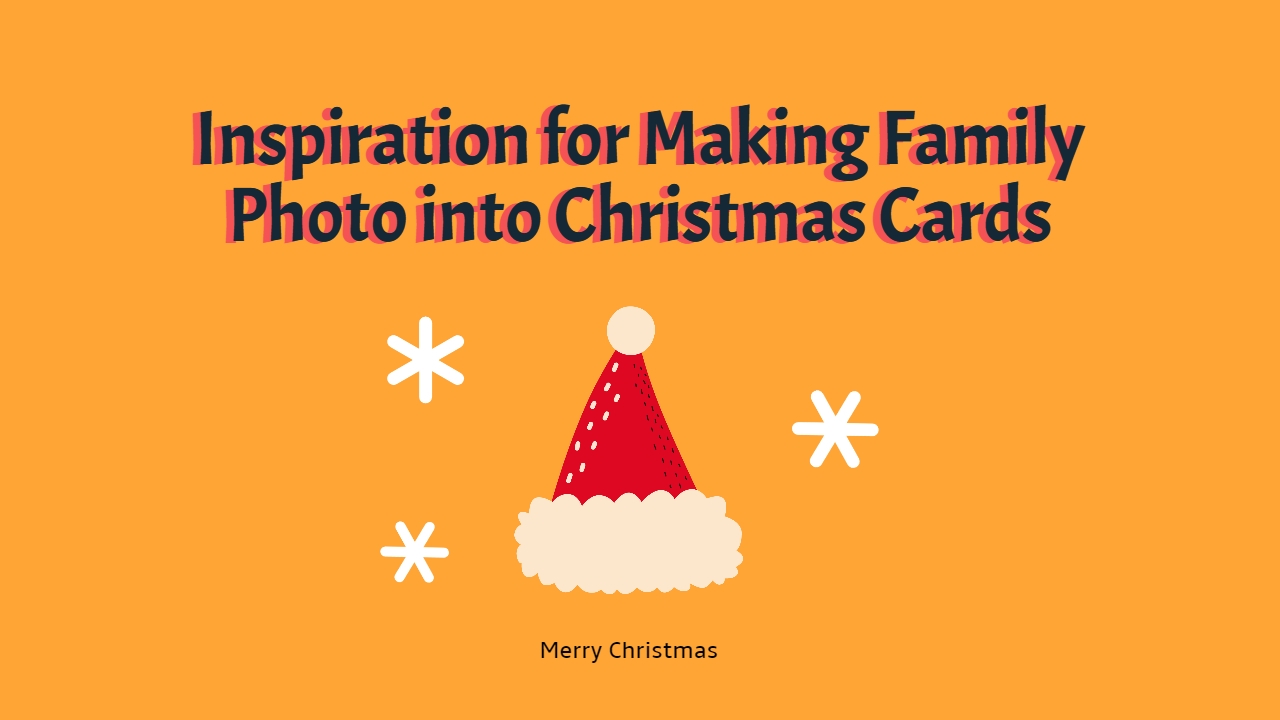 Making a family photo into Christmas card is a time-honored Christmas tradition for many families. From sweet holiday photos of the whole family in matching sweaters to some of the odder and funnier themes, we all know how difficult it is to get that perfect family photo. But once the family is finally together, it's time to start thinking of ideas, so we put together this list to make things easier for you.
Add some lights or other Christmas decorations for a fun shot that also shows that Christmas spirit and Christmas celebration! Hang some ornaments from your ears or something. Be creative because this doesn't have to be a chore if you find some interesting and funny ways to show what kind of a family you are.
Capture a moment where your little helper picks out and picks up the family Christmas tree! One of my favorite moments was picking up the tree and decorating it. So, you have a lot of moments where you can take some photos. Picking it out; fitting it in the living room; standing it up; or decorating it.
Show how warm and inviting your home is by dressing (up? down?) in Christmas pajamas and have a casual photo shoot around the house. Don't forget the classic dressing up in bad Christmas sweaters. Have a gift exchange where you try to get the worst one you can find for the other.
Dress up your furry friends to show that everyone in the family is enjoying the Christmas spirit. I love nothing more than taking pictures of my little guy trying to pull off the costume I put him in. Reindeer is a good look, but I've also had a lot of fun dressing mine up as an elf. Play around with it!
Capture a sweet moment of childhood innocence for all of your friends and family to enjoy. Try and get the perfect picture that captures their excitement when they open that one present they've always wanted.
Take a family photo with your little ones as the focal point while you cherish the moment in the background. Since your children are probably more adorable than you, it's a great centerpiece to any photo and will have anyone who receives your card saying, "Awwwww."
Put your little baby front and center for their first ever Christmas card appearance. There are a few things that are more precious than baby's first Christmas. So, take advantage of that and make everyone jealous of the bundle of joy you've got.
Black and white photographs have a timeless appeal that is cherished. Turning photos into black and whites is easy with our "Edit" feature. Give your family photos that classic look.
Add a wintry touch by incorporating snow into your family photo. There's nothing more beautiful than a winter wonderland, so take your family outside and take pictures of you all sledding, ice skating, getting into a snowball fight.
Family photos don't always need to be staged. Natural and candid photographs work great and, who knows? Maybe the bloopers will end up being the best shot of all. Get out that camera and be a ninja, sneaking into emotional moments and get that perfect shot!
These photos will be perfect to add on your holiday greeting cards. If you need some pre-set card design templates, Fotor's card maker is here to help.
Fotor - Online Photo Editor & Graphic Designer