QR code minimum sizes are printed to save places for small business cards. To avoid being unscannable, it couldn't be designed too small. But How small can a QR code be? What is the minimum QR code size that ensures it is scannable?
In this article, I will tell you the QR code minimum size and the best minimum QR code size and pixels for you. Follow this passage, more QR code details are available for you.
What Is a QR Code?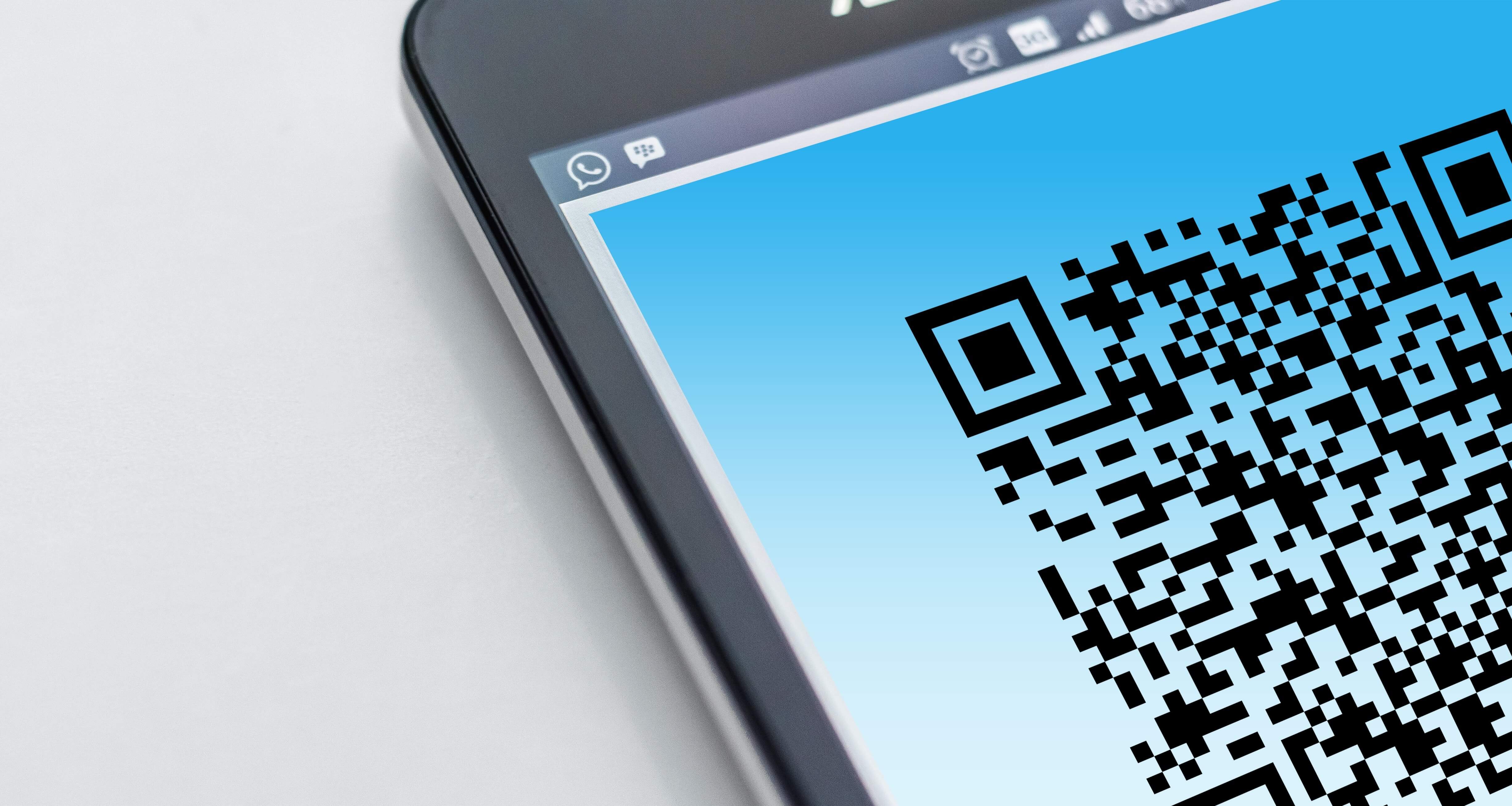 QR code stands for "quick response code" which holds data information in a square. A QR code is a two-dimension square code that encodes a maximum of 2953 bytes of data, 4296 alphanumeric characters, 7089 numeric characters, or 1817 Kanji characters (character set according to JIS X 0208)
QR codes are used for ordering, payment, business cards, advertisements, data transmission, and more. The most famous QR code advertisement maybe the Calvin Klein. A super big QR code with the words"Get Uncensored" quickly captures lots of customers walking by.
QR Code Minimum Size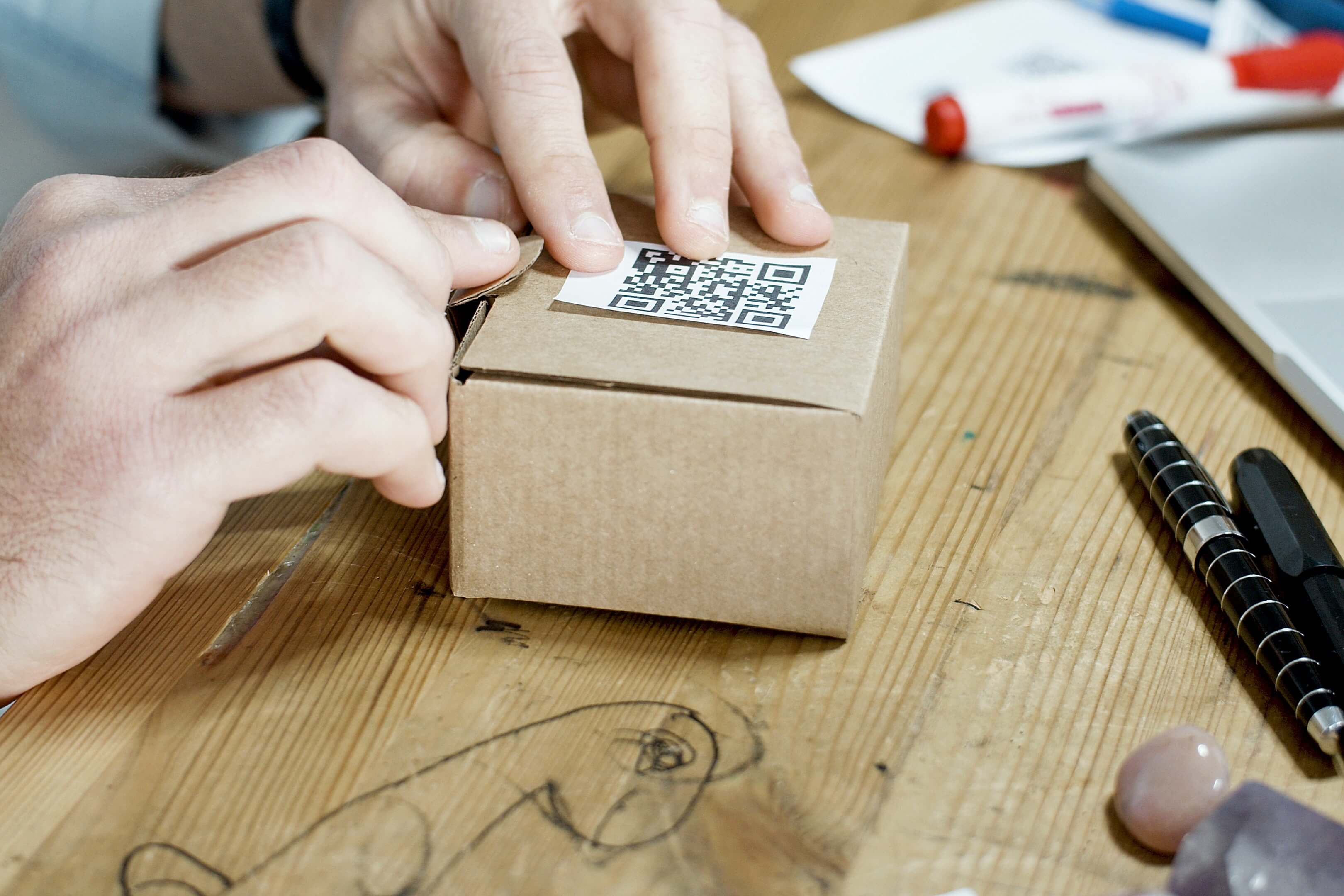 How small can QR codes be? According to the QR code ISO/IEC 18004:2015 standard, it regulates the QR code minimum size is 1x1 cm 38x38 pixels, also 0.4x0.4 inches, which means the smallest QR code can be scanned is 1x1 cm. Of course, you can use the minimum QR code size, but this is actually not the best minimum size QR code for us to use, especially for the mobile device.
1x1cm size is too small for a mobile phone to capture, maybe sometimes the scanner doesn't work on the QR code. So, the best QR code minimum size is 2x2cm 76x76 pixels, also 0.8x0.8 inches. I recommend you make a QR code size depending on your usage scenarios, if you want to know how to use the right size, just keep reading.
By the way, pixles is also curial for QR code. If your QR code get pixled or blurred, it is also a problem for moblie devices to scan. What is QR Code Blurry and How to Avoid Blurriness? I think you should konw this to make sure your QR code perfect.
How Big Does a QR Code Need to Be in Print?
Some people may wonder "How big does a QR code need to be?" Frankly, there is no QR code size minimum, if you need, you can make it infinitely big. But the QR code size for print is not the bigger the better. So, how big does a QR code need to be in print?
According to your needs, you can enlarge the QR code by at least 1x1 cm so that it can be printed perfectly. But actually, we don't need to make QR code as big as possible, sometimes too big is also inconvenient for people to scan. Why? I will tell you the answer to the scanning distance-to-QR-size ratio.
The scanning distance-to-QR-size ratio is QR Code Size (width/length) = Scanning Distance/10. It means when you are 50cm away from the physical QR code, the QR code dimensions are meant to be 5x5 cm at least. Of course, you can make it 10x10 cm as you like, but maybe those who are close to QR code will find it a little hard to scan the whole code.
So, you can depend on your QR code usage to print it to the correct size you need.
How Small Can a QR Code Be Printed?
The QR code minimum size is 1x1 cm, so the smallest QR code size for print is also 1x1 cm. But usually, this QR code size is not the popular size. The QR code for commercial or personal use is usually 3x3cm to 5x5cm.
How to Reduce the Size of QR Code?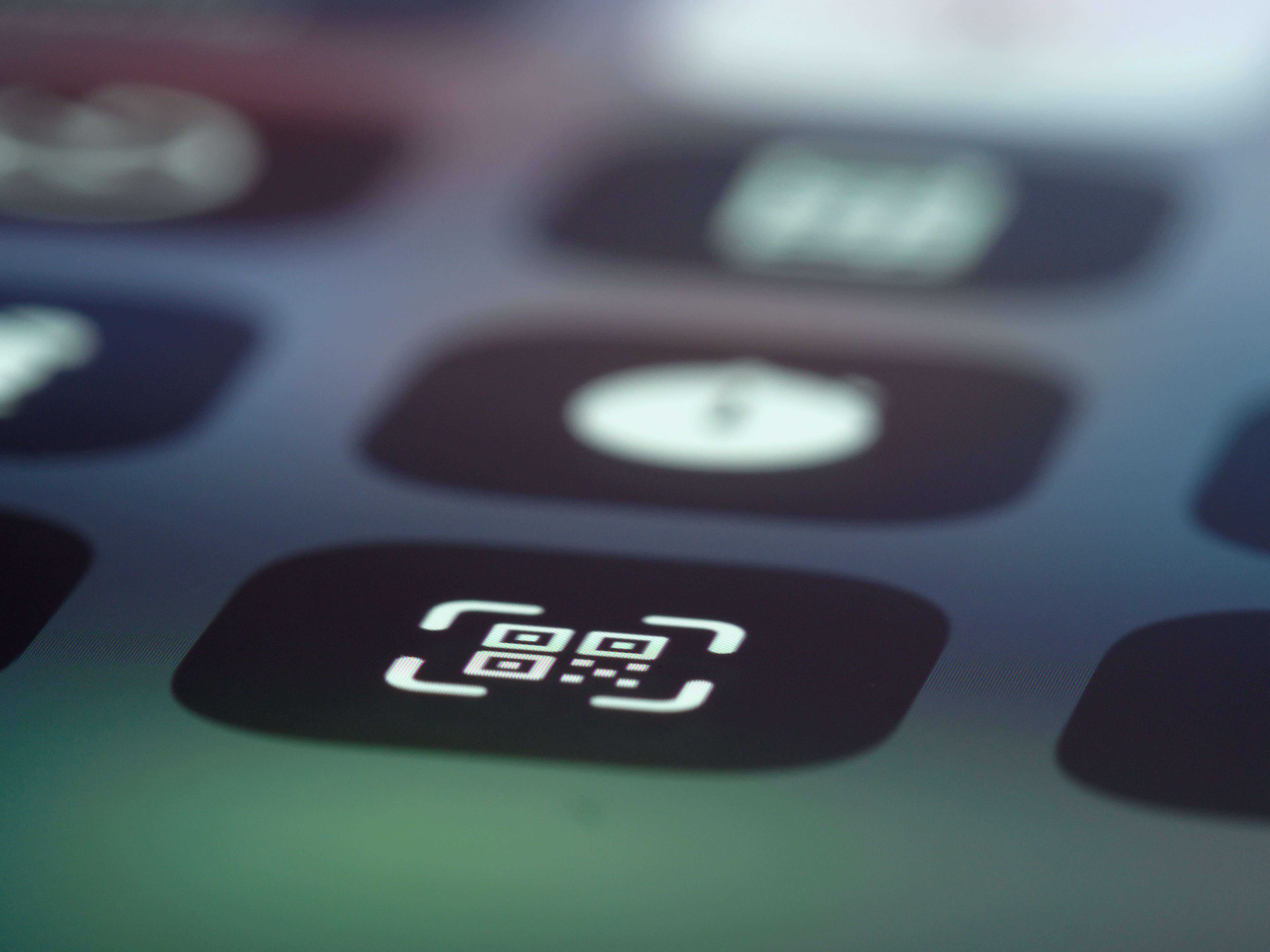 Reduce Data Capacity
When a QR code contains more data, it will become more complex and bigger. If you want to control the size, you need to simplify the content and shorten the URL in it.
Choose a Lower Error Correction Level (ECL)
QR code has an error correction capability to restore data when it is dirty and damaged. There are four types of Error Correction Levels,
Level L: 7% of data can be restored.
Level M: 15% of data can be restored.
Level Q: 25% of data can be restored.
Level H: 30% of data can be restored.
With the higher error correction level, the amount of data QR Code size will become larger. In general, the QR code generator will default to Level M to make the QR code.
Optimise QR Code Design
QR codes require a "Quite Zone", and you can find every QR code has a white margin. The "Quite Zone" is the white margin. As per regulations, the "Quite Zone" need to be 15% of the entire QR code dimension. If your QR code is 2x2 cm, the white margin needs to be at least 0.3 cm.
And others will add more decorations fully around the QR code, which definitely will increase the size of the code. If you need the simply small QR code, just keep the white margin and get rid of other decorations.
What's the Best QR Code Size for You?
First, you need to confirm your usage scenario. For example, if you want to know QR code size for business card, 1x1cm or 1.5x1.5cm is the suitable size. QR code size depends on what you propose.
And then you need to imagine how far people will see your QR code, and imitate the scanning action which help you estimate the distance between QR code and people.
Once you confirm your usage scenario and distance, you can know the minimum QR code size according to the scanning distance-to-QR-size ratio. Just make it right now.
Tips for QR Code Design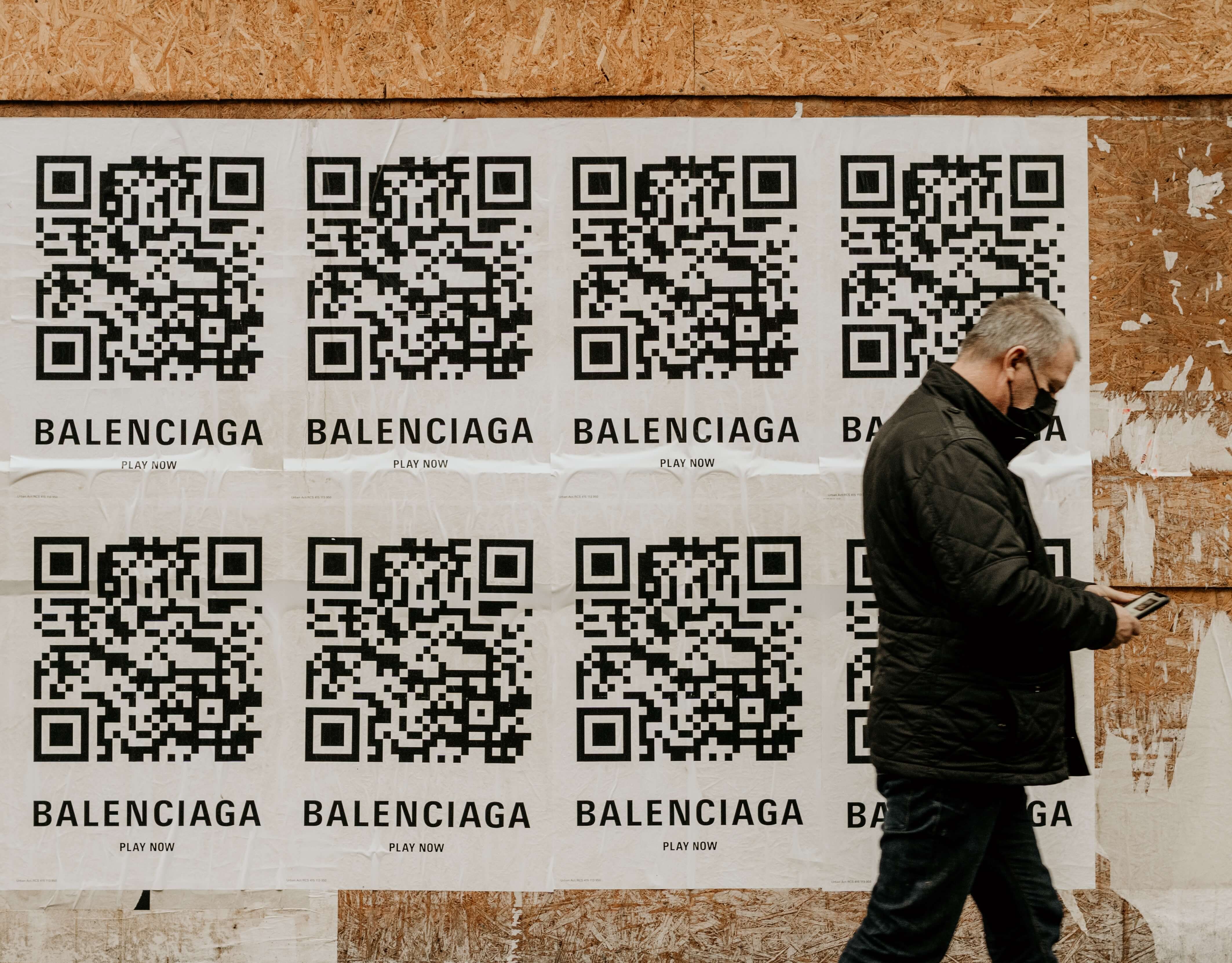 Vector Format
If you need to send or print your QR code frequently, please use vector format such as EPS, SVG, PDF. Vector format will make sure your QR code won't get blurred.
White Background
White background and black points are a common style of QR code. It has high contrast and is easy for scanner devices to recognize.
The Image in the Middle
Many people like to add images in the middle of the QR code. When it comes to small size, it is hard to see clearly what the image is and also it will increase the amount of data QR Code size. You can add it in medium and large sizes to expose your brand to people easily.
Create a QR Code Online Easily and Quickly
Fotor's QR code generator let you make QR codes online for free. Easily create custom QR codes for your business or personal use. You can upload your brand logo in the middle of the QR code and customize your QR code in pattern color, background color, eye style, frame and more.