Have you ever dreamed of having a perfect photo like the models in magazines? Models in magazines always have flawless skin and their photos are always exquisite and perfect. Actually, it's easy for you to have such perfect photos too.
The photos in magazines are processed, especially the portraits will get further processings. Professional photographers do more than basic editing of portraits. Retouching is the most common method. We will share the basic knowledge of retouching and how to retouch a photo in Photoshop.
What is Photo Retouching?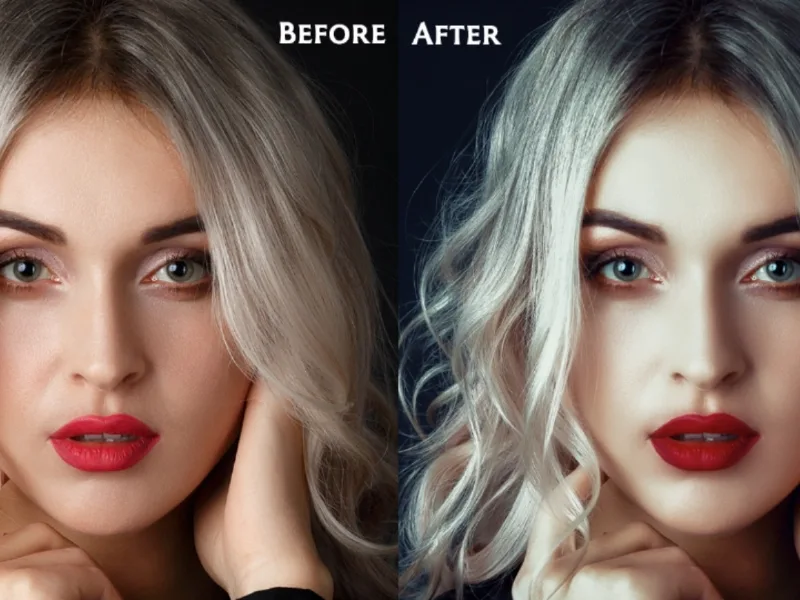 Photo retouching is a creative and subjective process. It implies an elevated improvement in the appearance of a photo to achieve a better visual effect.
The act of photo retouching refers to the elimination of all defects and beautification of photo details, usually including color and tone correction, removal of blemishes and eye bags, and adjustment of brightness, contrast and saturation. There are two types of retouching pictures: basic retouching and extensive retouching.
Basic retouching is defined as the simple changes made to an image. Basic retouching features include teeth whitening, blemish removal, skin smoothing, interference removal, brightening etc. Extensive retouching usually transforms the entire photo into a perfect effect.
What's the Difference between Photo Retouching and Editing?

Editing a photo means spending a few minutes making partial changes to the photo, preserving the composition of the photo. Photo editing is a very simple process. You only need to make simple edits to the image, such as cropping adding stickers, applying filters, resizing, adjusting the brightness and contrast of the image etc.
When simple editing can not make it, you need to retouch the photos. Basic retouching takes more time than photo editing. You may need to remove facial wrinkles from a portrait, beautify the portrait, plasticize the body, adjust the features, and even remove or add a background. Retouching means making more changes and manipulating the photo.
How to Retouch a Photo in Photoshop?
As we have described above that retouching is the next step of editing, which means that your photos need to be improved for imperfections. So during retouching, you need to focus on the skin, facial features and hair.
Adobe Photoshop, or "PS" for short, is an image processing software developed and distributed by AdobeSystems. Photoshop mainly deals with digital images made up of pixels. With its many tools, you can edit your images effectively. It has many features that cover all aspects of image, graphics, text, video even publishing etc.
How to retouch a photo in Photoshop:
1. Duplicate the image layer to avoid damaging the original layer.
2. Use the Patch Tool to remove wrinkles. Click and drag the Patch Tool to draw around a wrinkle, then click inside the selection and drag it onto another part of the skin to replace the wrinkle.
3. Use the Clone Stamp Tool to eliminate eye bags. Define a point where the eye bags are and set the opacity of the brush to 20%. Paint over it a few times with the brush until the puffiness is eliminated.
4. Use the Spot Healing Spot Tool to remove blemishes. This tool automatically removes spots marks, dirt and dust quickly and easily.
5. Save and export the image.
How to Retouch a Photo Instantly and for Free?