To leave an ever-lasting impressions on your target audience, professional corporate headshots are essential for everyone, including the executives, entrepreneurs, and job seekers.
Corporate headshots can be widely applied everywhere to show your professionalism, approachability, and credibility. From the LinkedIn profiles to company webs, professional corporate headshots help make a strong first impression.
If you have are puzzled about how to photograph a professional corporate headshot, or you're just seeking the professional tips for personal corporate headshots, you've come to the right place.
In this blog, we will share everything you need to know before shooting your own corporate headshots. From what the corporate headshot really is to how to get a professional corporate headshot easily and quickly, we'll get you all covered. Let's get started!
What is the Corporate Headshot?
A corporate headshot is a professional and essential business portrait for every creator and professional. Usually, corporate headshots are these professional business headshots instead of those casual headshots.
Corporate headshots are widely used in the company websites, business cards, email signature, and especially LinkedIn profiles. It is a visual presence to leave the first impressions on your audience, clients, employers, and business partners. It carries the aims to establish credibility, promote branding, and boost business.
Thus, a professional corporate headshot should convey your personality – professional, likable, and approachable. Besides, it should be your best and compelling visual image on any business activity, such as marketing and social media promotion.
What's the Importance of Professional Corporate Headshots?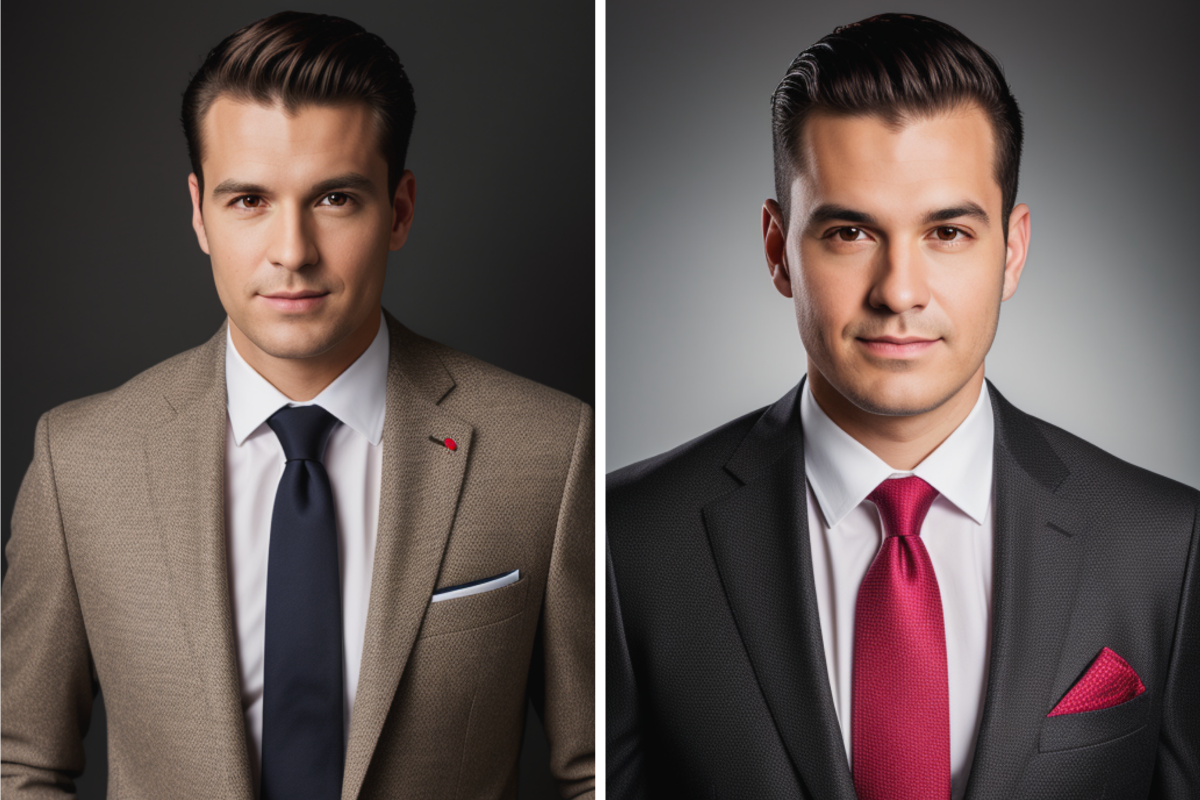 Taking a professional headshot is essential. Whether you are seeking a job on LinkedIn platform or doing the branding online, a professional corporate headshot holds a significant role for individuals and businesses.
Professional corporate headshots help make gentle and trustable first impressions.
Sometimes, the employers or your target clients get the first impression on you basically from your corporate headshots or the business headshots. They will have their own judgement on you based on your look, appearance, and behavior that you show in your headshots.
And the consequent business activity starts or ends. It's just because of your presented personalities on your business headshots. With a professional corporate headshot, you can then establish credibility, carry on the business activities, and boost business.
Things You Have to Consider When Taking Corporate Headshots
To help you establish your professional online presence with a corporate headshot, you should take all these followings into considerations. Whether you plan to take your headshot at home or go for the studio to photograph corporate headshots, you have to make sure all your preparations cover the followings all!
What to Wear for Corporate Headshot?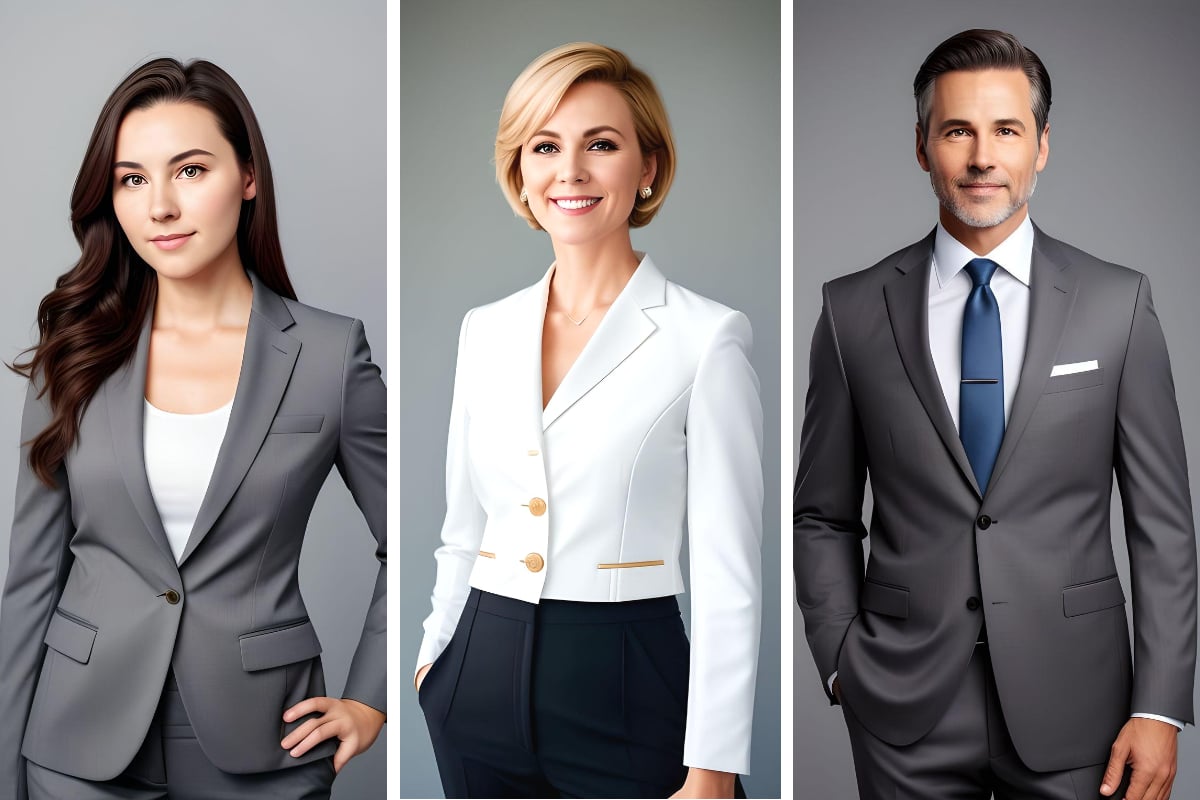 Your outfits for the corporate headshots mainly depend on your industry and then your own personalities.
You should think about the popular outfits in your own industry. Take the finance or the real estate industry as example, you should wear the professional suit-and-tie attire for the headshots to convey the professionalism and expertise to the viewers.
And as for the visual design industry, you should wear something that can directly reflect your personalities to show your artistic and photogenetic professionalism. Choose something minimalist for your corporate headshots!
The best way to decide what to wear for your corporate headshots is to learn from those successful professionals. You can check out their LinkedIn profile pictures to know what's preferred in your industry!
Can I Have Makeup for the Corporate Headshot?
For female who wants to have the perfect corporate headshots, you can have makeup when you are taking your headshot photography.
You have to figured out, having makeup is to help you level up your presence in the corporate headshots. Thus, remember, never go too far from the real you when putting on makeup.
So, avoid glowy foundations or highlighters. You can try the natural makeup or learn from the makeup tips for headshot photos to boost your presence.
How to Pose for Corporate Headshot?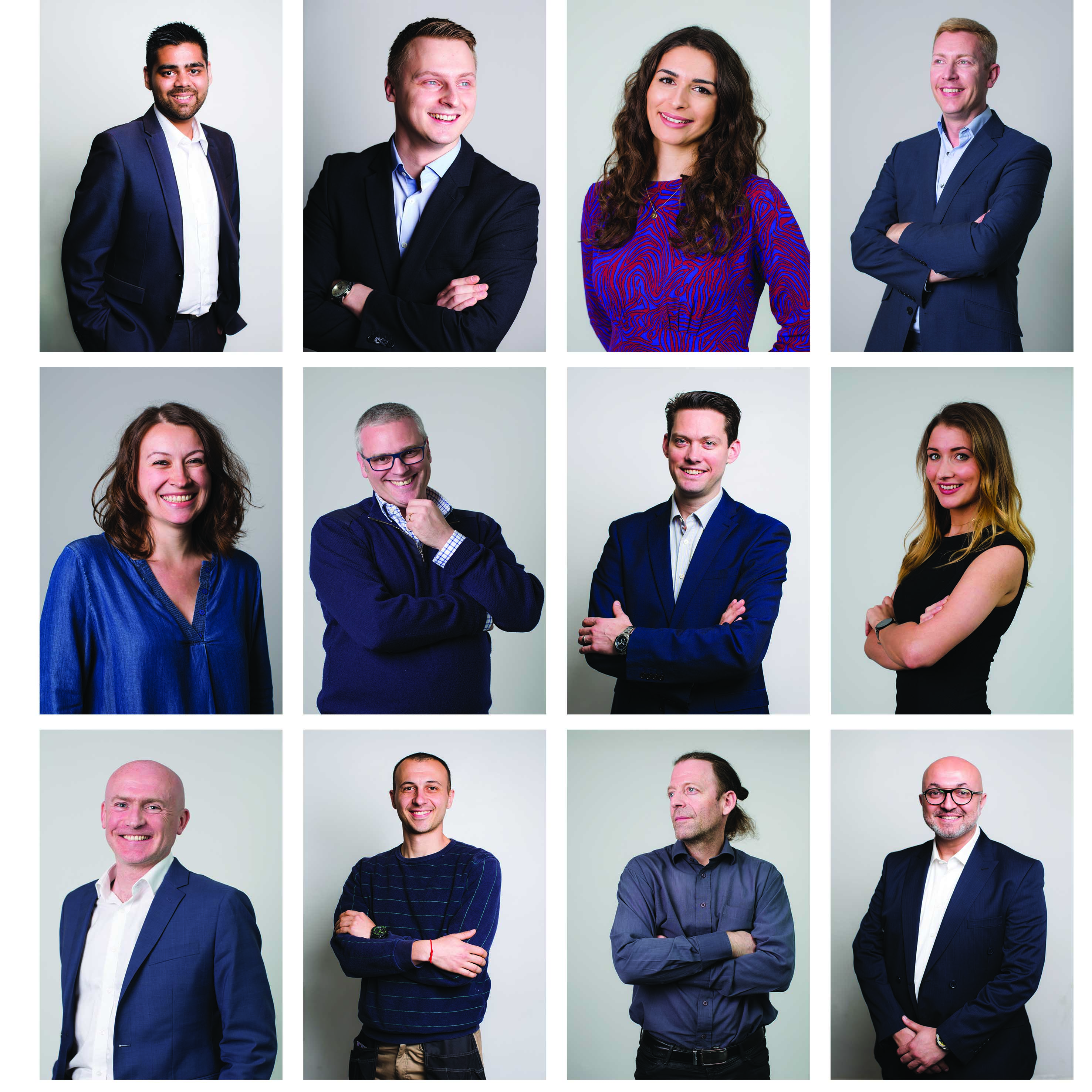 Finding a right pose for professional headshots will add extra professionalism to your corporate headshots. You have to pay attention to your facial expressions, your gestures, and your manners.
You can stand in the relax way. This makes sure you can behave naturally in the headshot photo. If you find it hard to be relaxed, just take deep breath in and out until you are in that mood.
Then, a confident and gentle smile highlights your corporate headshots. It is a good way to show your professionalism, and a great way to make you trustable and reliable.
What's the Preferred Backdrop for Corporate Headshot?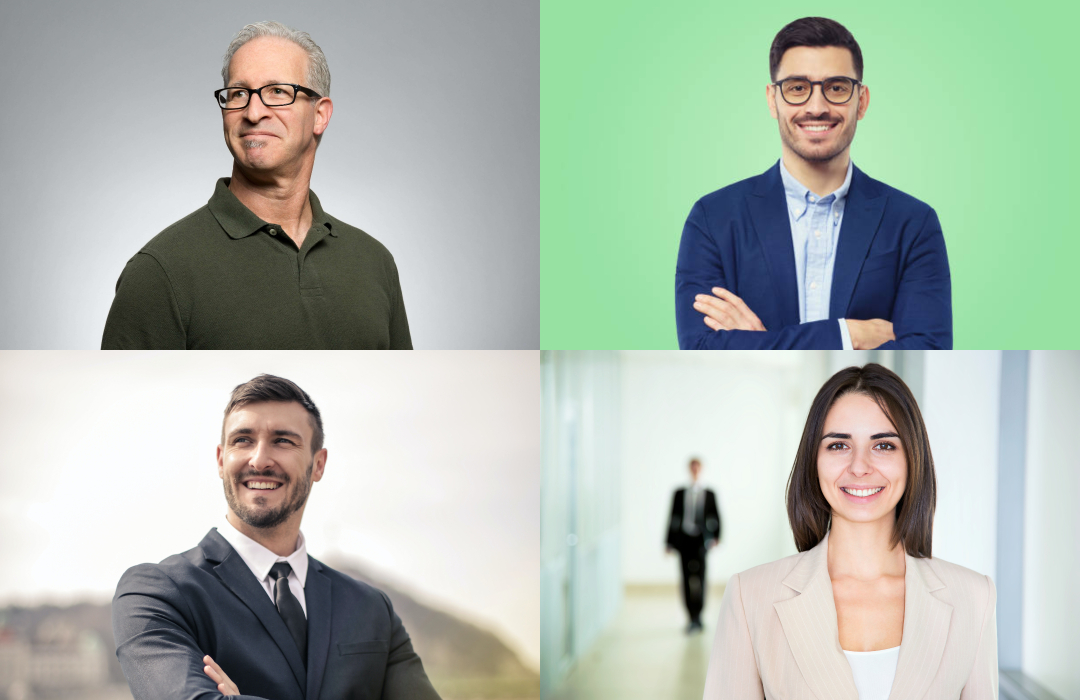 Whenever talking about the headshot backdrop, you have to think about your profession and industry.
For the finance industry, you can get some dark background, like grey or dark blue. This makes your corporate headshot conform to your industry styles.
As for the real estate professionals, you can choose the light or bright background as your realtor headshot backdrop.
If you are seeking something won't go wrong when choosing the best backdrop for the corporate headshots, choose your office or workplace as the photographing backgrounds.
Professional Corporate Headshot Examples and Helpful Tips
Here are some well-crafted corporate headshot examples, you can take a look at them to know what are preferred in the corporate headshot photography. You can learn from their background, attire, pose, and facial expressions.
Helpful Tips for Professional Corporate Headshots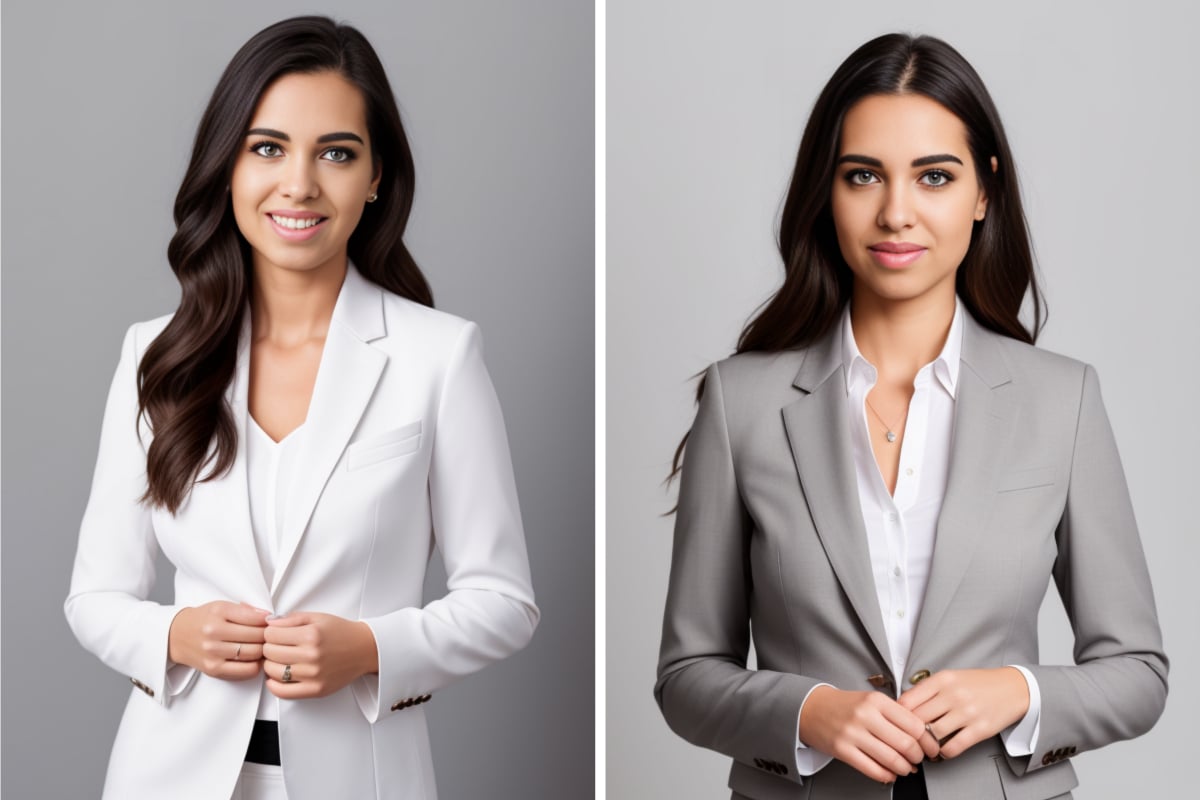 1. Dress correctly, and you can learn from the successful professionals in your industry.
2. Wear confident smiles.
3. Photograph in the suitable places, and office or the work place is always the first choice.
4. Stay relaxed and calm when photographing corporate headshots.
How to Make Professional Corporate Headshots Easily and Quickly?