The Fotor font generator is an intuitive online design tool that offers a vast library of font styles, including serif, sans-serif, decorative, and handwritten options, catering to diverse design needs. With its user-friendly interface, this generator allows for seamless customization of size, color, letter spacing, and line spacing, all while providing real-time previews to ensure design accuracy.
You can easily create fancy fonts with transparent backgrounds and add your text into photos or other projects. It is a convenient resource for graphic designers, content creators, and anyone seeking to enhance their visual projects with unique typography.
Furthermore, Fotor provides a cutting-edge online AI font generator that enables you to generate exceptionally imaginative and tailored text effects using textual descriptions, such as butter bread style, moss style, balloon style, etc. Effectively transforming the creative concepts in your minds into tangible and visually appealing text!

2. Font Struct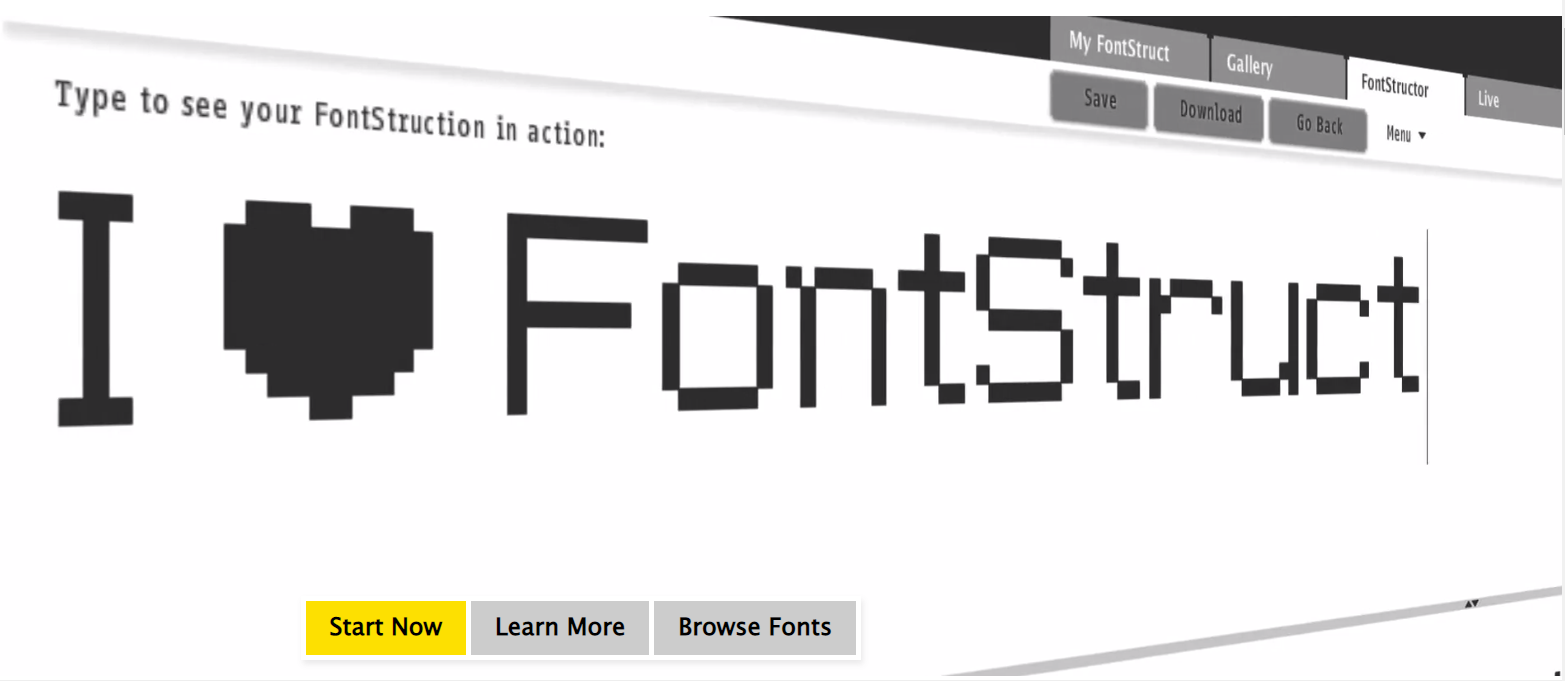 FontStruct is a popular online platform that allows you to create and share custom-made fonts. Developed by Rob Meek and launched in 2008, FontStruct provides a user-friendly, grid-based interface where you can design their unique font characters using geometric shapes called "bricks." The platform is suitable for both beginners and experienced designers, as it offers an intuitive environment for designing typography.
3. Font Meme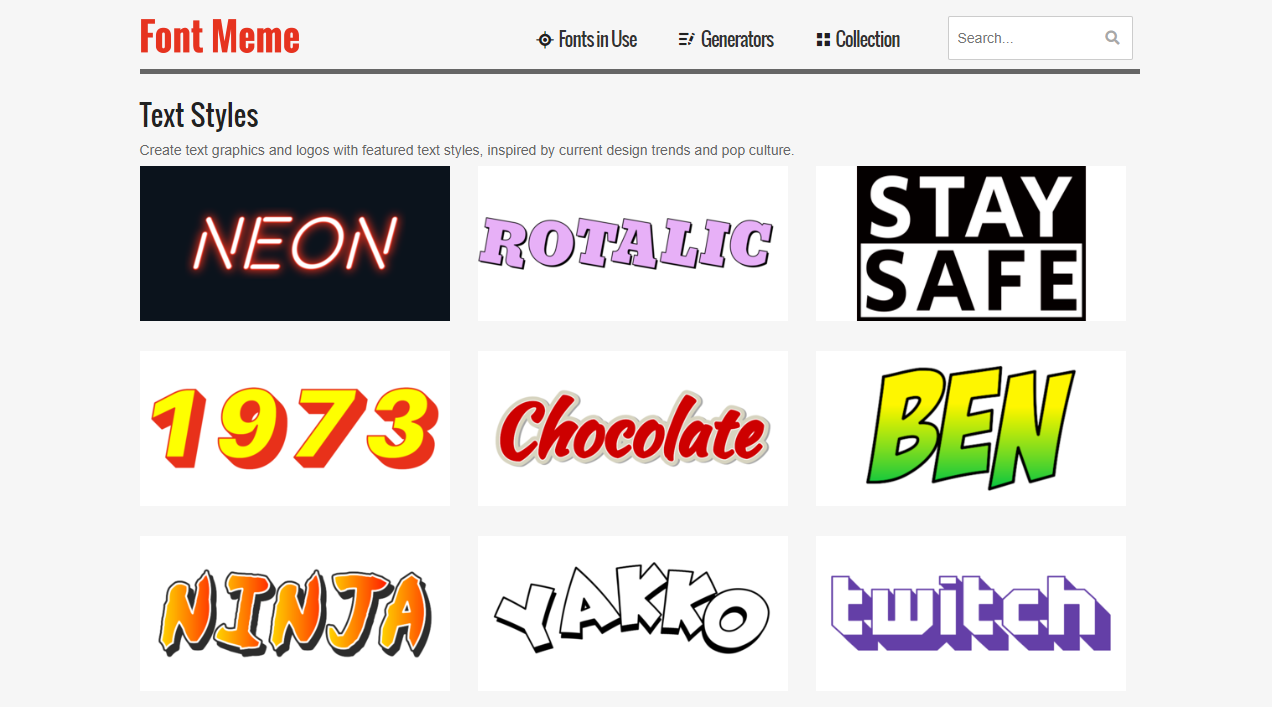 Font Meme offers a diverse collection of fonts, text generators, and typography resources to meet various design needs, such as crafting striking text for logos, social media, marketing materials, and more.
The platform features several exciting tools for font lovers and designers, including the ability to explore fonts used in pop culture and access free font options. Font Meme can identify fonts used in various pop culture contexts, such as James Bond-style designs or the Netflix hit show "Bridgerton," guiding you to sources for purchasing fonts or suggesting free alternatives.
4. Fontself
Fontself is a user-friendly extension for Adobe Illustrator and Photoshop that simplifies custom font creation. You can easily design fonts by dragging and dropping characters, adjust kerning, create ligatures, and set font metrics. Created fonts can be exported in various formats for sharing or use across multiple platforms, making Fontself an essential tool for designers and artists seeking unique and personalized fonts.
As Fontself is designed for Illustrator and Photoshop, it may not be suitable for novices. However, if a unique typeface is essential for your design projects, Fontself is worth taking into account.
5. Calligraphr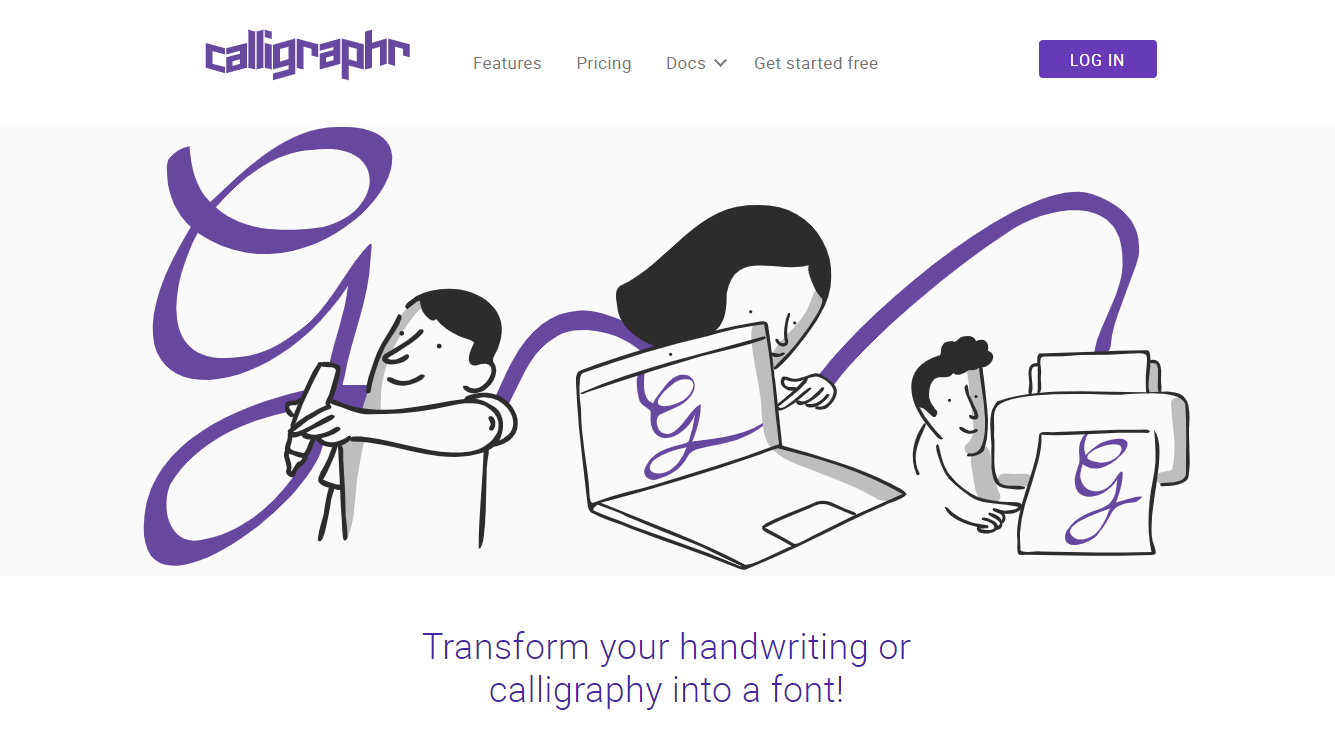 Calligraphr is a web-based font creator designed to assist in creating TrueType fonts for use on websites or mobile apps. Although it provides a paid version with additional features, the complimentary version includes all the essential tools for enhancing your site's typography.
With the ability to create an unlimited number of fonts, incorporate up to 75 characters, and randomize letter designs, you can produce authentic handwriting-style fonts, giving each letter a subtly distinct appearance from its predecessor. This flexibility allows for a more natural and visually appealing text experience across various platforms.
6. Flaming Text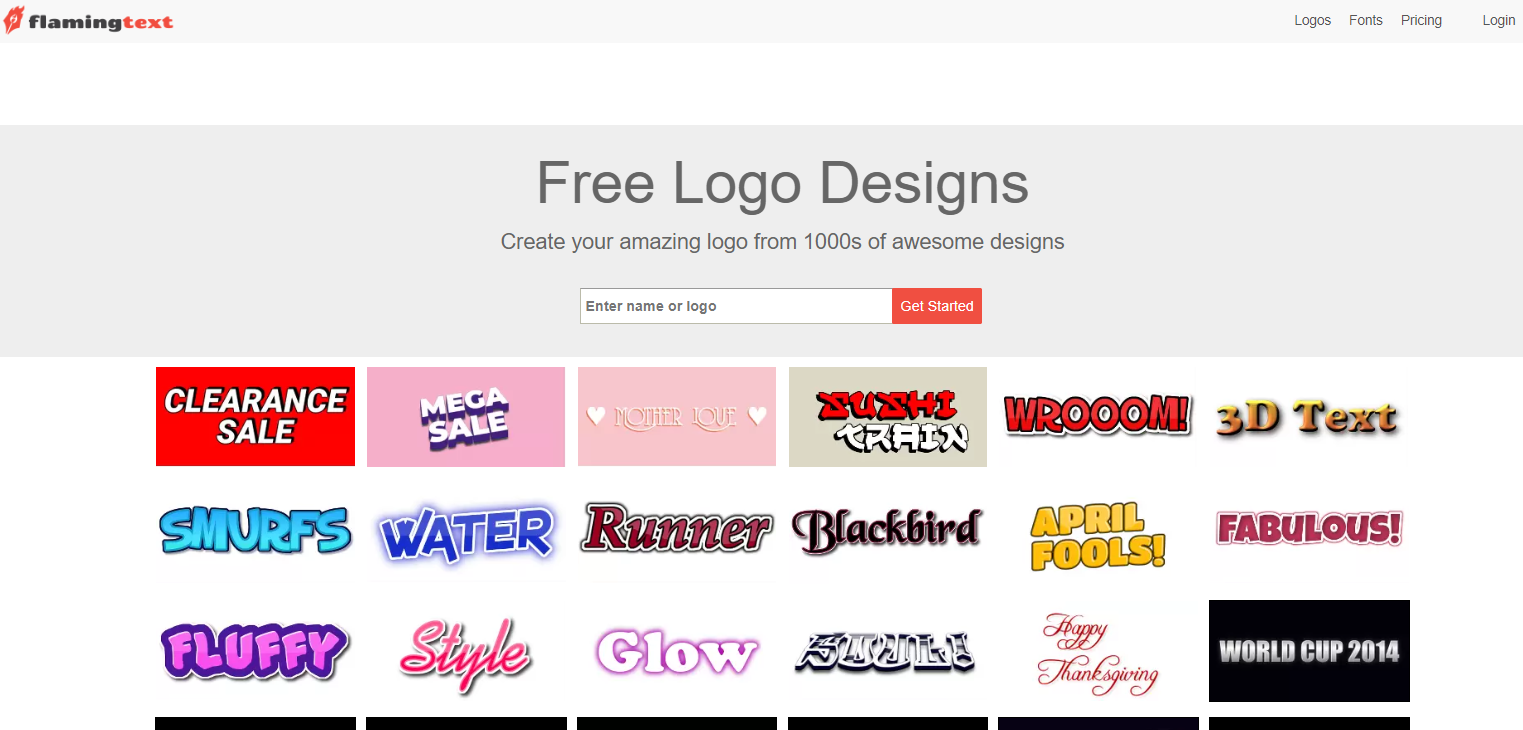 Flaming Text provides an extensive range of templates suitable for crafting straightforward logos or banners. With an intuitive interface, you can effortlessly personalize their typography, selecting from a vast array of pre-designed font styles featuring various colors, gradients, and background hues. Once customization is complete, the finished design can be easily saved as a PNG file, providing a seamless and straightforward experience.
7. Font Space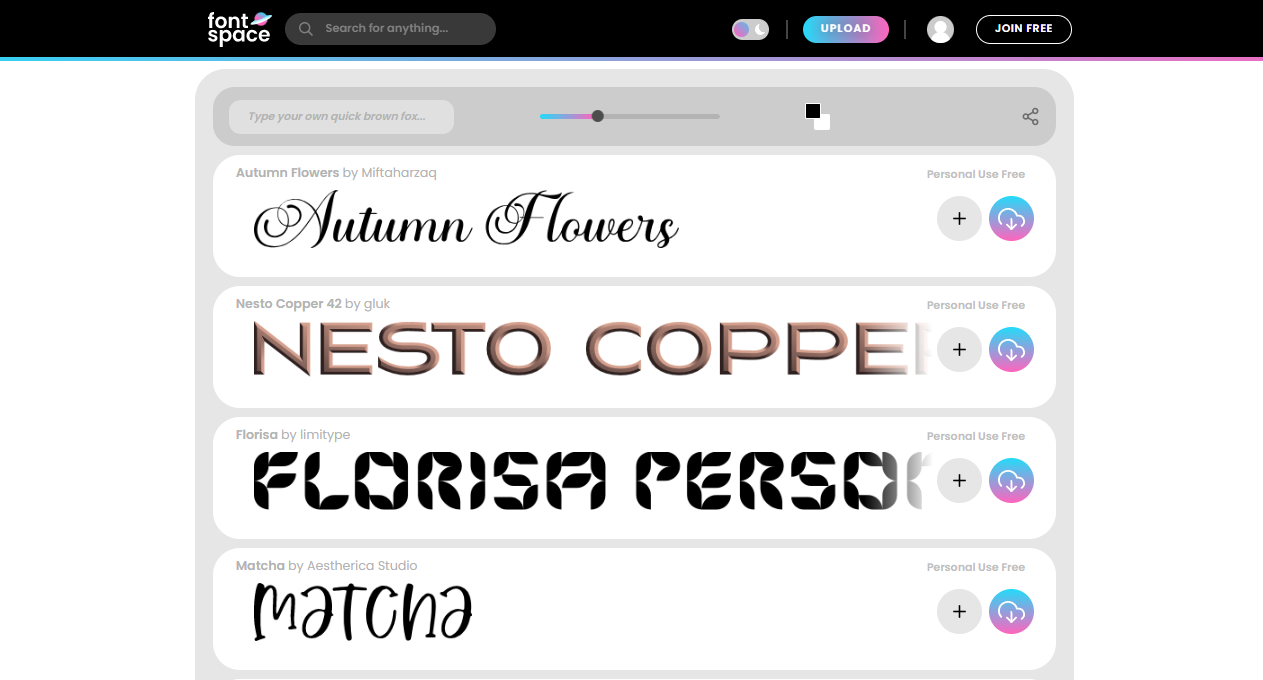 FontSpace is a user-friendly website that offers a vast collection of free fonts for personal and commercial use, including handwriting, decorative, serif, sans-serif, script, and more. It allows you to input your text and choose from a range of preset font styles that can be directly copied and pasted onto your website or any other project.
8. TextFX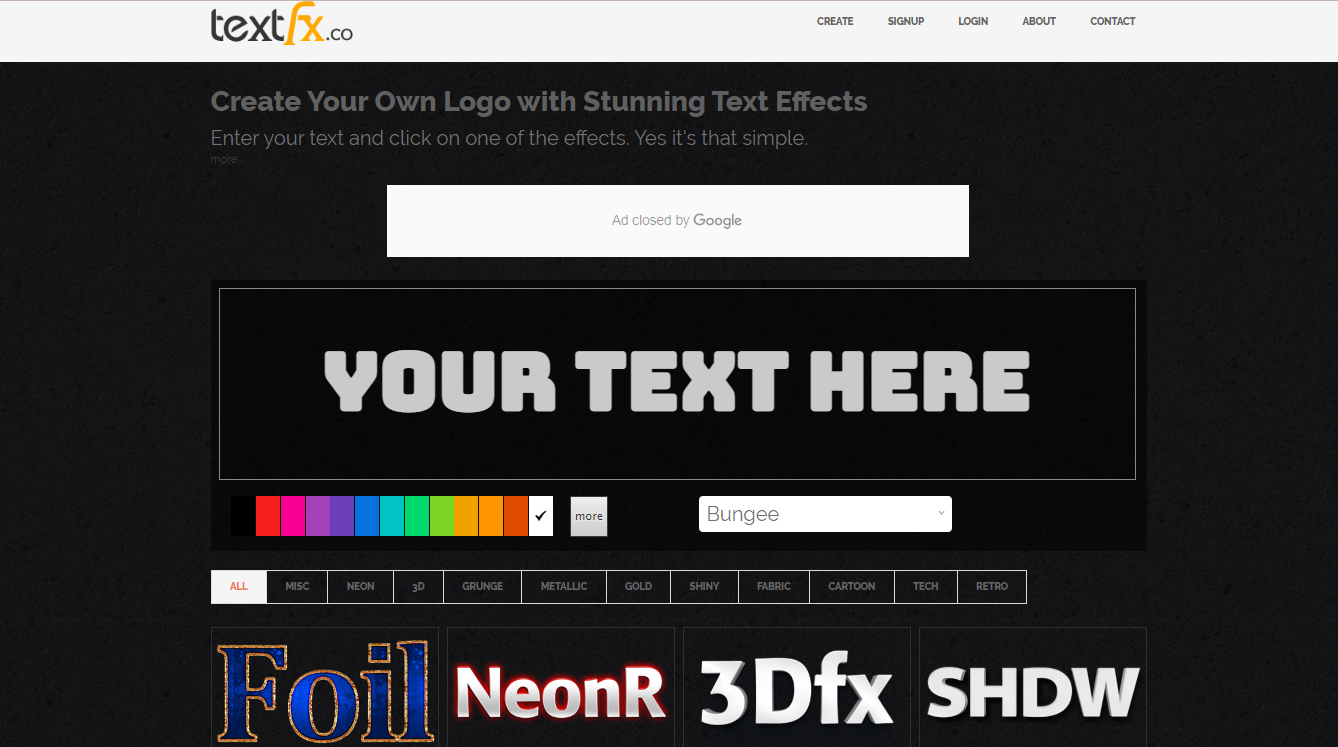 TextFX.co is an online font creator that enables you to create custom logos or banners by selecting fonts, styles, and background patterns. You can choose a font from a drop-down menu, type in the desired word or phrase, and customize the color. After that, select a style and a background pattern before downloading the image as a JPEG or PNG file. As it offers some highly impactful fonts, it is best used sparingly on websites and marketing materials.
Conclusion
Our top 8 picks showcase the diverse capabilities and features available in font generators, catering to various needs and preferences. No matter your project's scope or your level of expertise, there's a font creator out there to help you elevate your typography and make a lasting impression.
So go ahead, unleash your creativity, and let the best font generators of 2023 help you make a lasting impression with your designs!