Fotor is a free online AI background remover that automatically identifies photo subjects and quickly removes photo backgrounds. Includes removal of portrait backgrounds, product backgrounds, vehicles, animals, artwork and even signature backgrounds for all types of images.
One-click, 100% automatic background removal removes bg in a smooth cut without any manual work. Easily handle hair, animal fur or complex edges in seconds. Save your time and effort making high quality transparent PNG or adding white backgrounds to photos.
Fotor supports use on Windows, Mac and cell phones. Install our desktop app or remove bg from the photo app, drag and drop images, get AI-powered cutout automatically anytime, anywhere, and improve your workflow efficiently.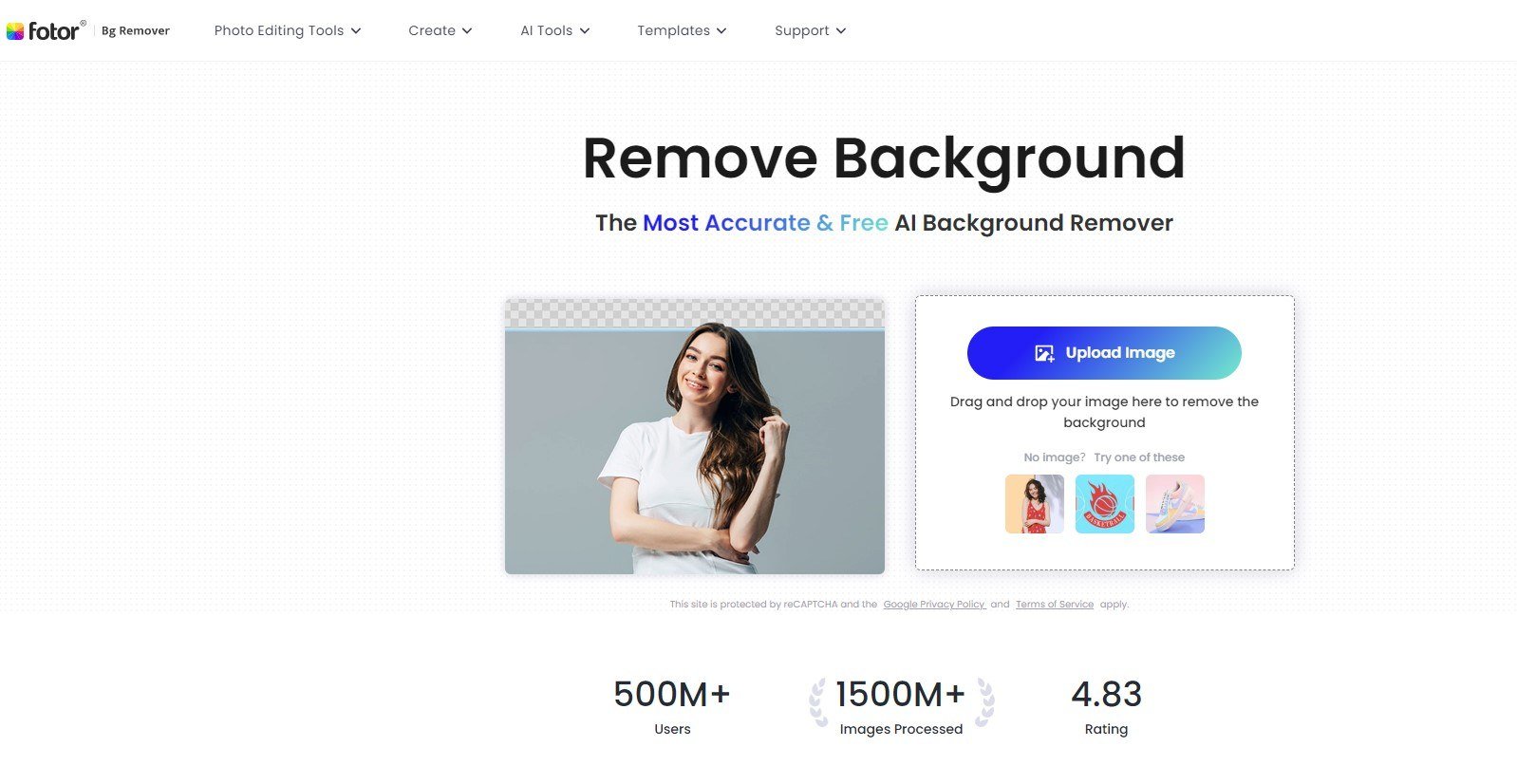 Key Features:
Support mac and Windows system free download.
Automatically recognize image themes to clear backgrounds.
AI-powered, very fast.
Magic brush tool to retain content manually.
Ability to replace and change backgrounds.
Built-in photo editor to continue editing images.
Design tool supported, such as logo maker, collage maker, etc.
Multiple download formats to choose from.
Adobe Photoshop - Start from Profession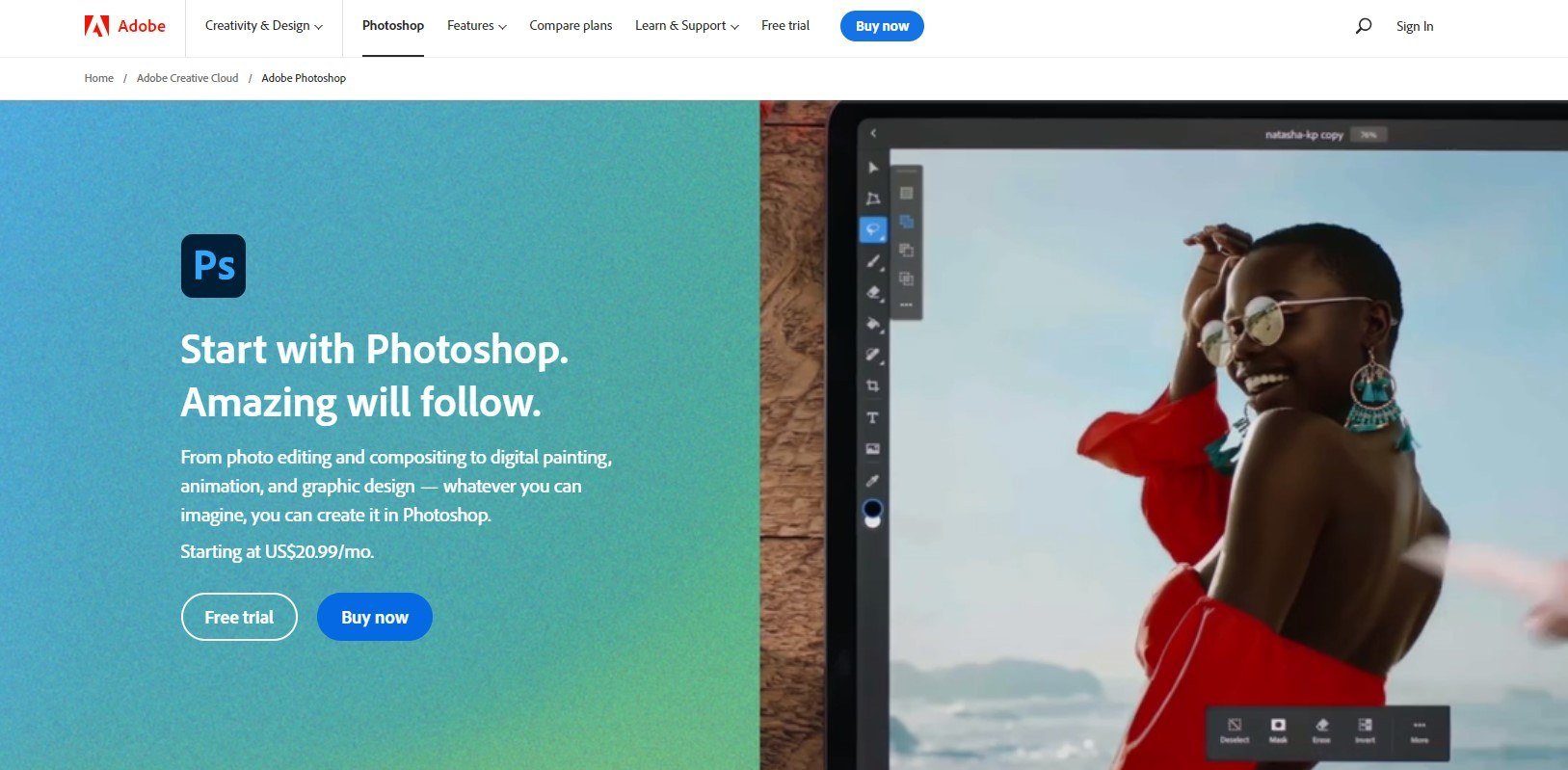 Adobe photoshop is the most famous image editing software, perfectly suited for professionals, but may be too complicated for novices. The complex interface and various professional tools can be confusing for novices and it takes quite some time to get familiar and learn how to use it. However, for professionals such as designers who have high demand and expertise in photo editing, Photoshop must be the right choice.
The editor allows you to remove the background of your photos in many ways. You can create a new layer, split your image into front and background, and then delete the layer you don't need. The professional tools that Photoshop has inevitably lead to it being fee-based, but if you don't need it every day, it's too expensive.
Key Features:
Free 30-day trial.
Access from all your devices.
Multiple methods and tools for removing backgrounds.
Steep learning curve.
Destructive editing.
No ads.
Remove. Bg - Integrates with softwares
This is a widely used image background removal tool that helps you to remove backgrounds automatically. The tool supports batch processing and has multi-platform support - Windows, Mac and Linux. images can be simply dragged and dropped onto the program interface and there are options to keep the background transparent, white or colored as desired.
It is possible to remove backgrounds from different types of photos - people, products, animals and also graphics, which allows you to create a new custom design. Another advantage is that Remove.bg can be integrated with other applications. It is really fast and accurate in separating images and backgrounds In its free version without an account, you can only download output images of average quality. But you need to register to get the best quality images.
Key Features:
Automatic batch image background removal.
Driven by artificial intelligence.
Integrates with software workflows.
Available for Windows, Mac and Linux systems.
Allows selection of white, color or transparent backgrounds for processed files.
Image processing requires the purchase of a subscription plan with credit.
Removal.ai - Online Background Resolution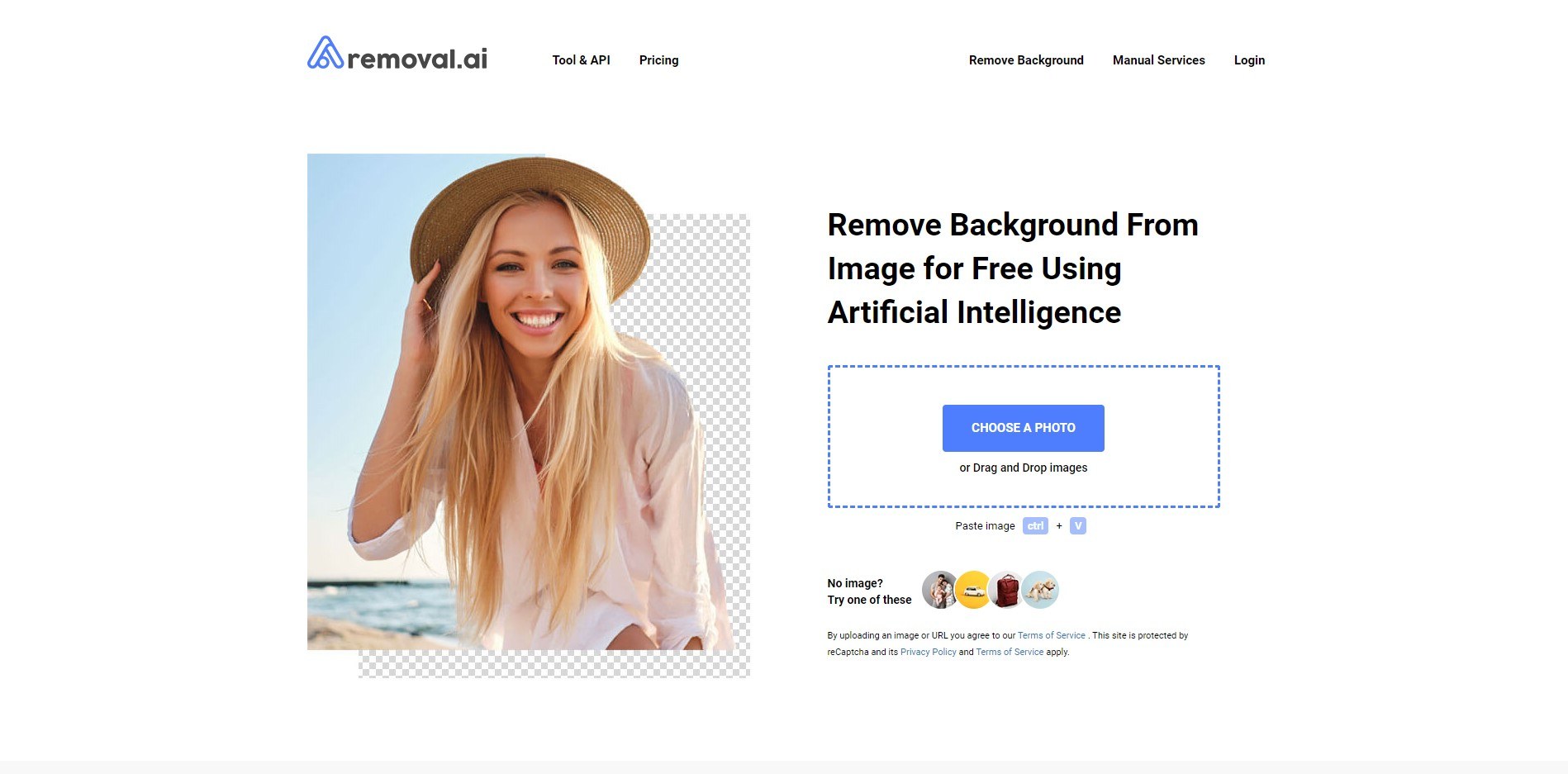 This is a fast and uncomplicated tool that automatically removes the background of an image using AI. The image to be processed can be browsed and added, or simply dragged and dropped into the interface. Images with a resolution of 1500x1000 can be downloaded for free using this tool, while for higher resolutions there is a fee. There is also the option to preview the original file and the processed file.
Key Features:
Automatic detection of subjects on photos.
Neat, clear and smooth cut edges.
Ability to process the edges of hair or any other fur.
Processes over 1000 images in a single upload
Bg.Eraser - Get Your Background Clean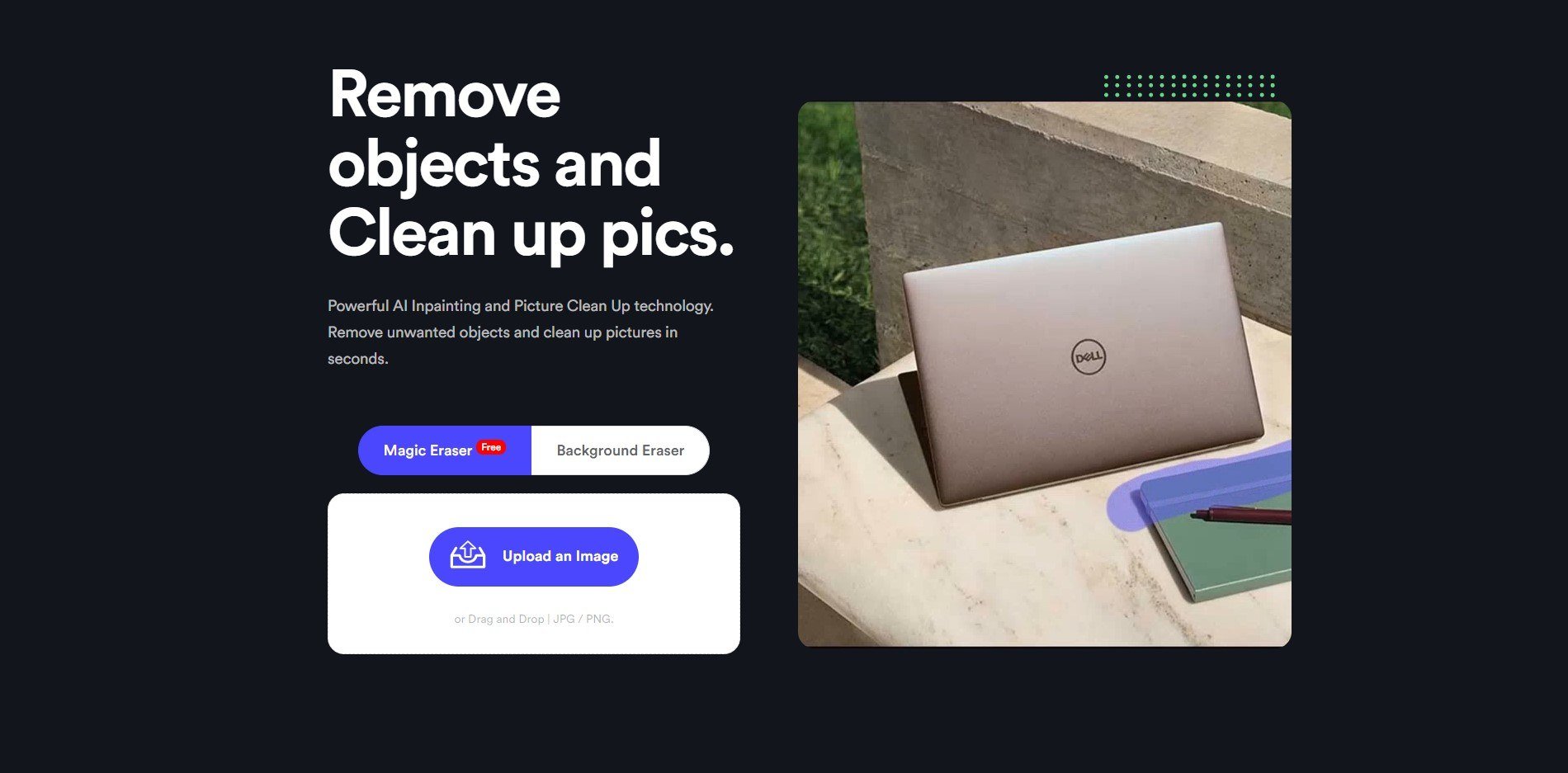 This Windows and Mac-based tool is based on artificial intelligence and can quickly remove backgrounds. The software is free to use and also supports batch processing. The software allows you to remove objects, faces or people from images and get transparent backgrounds. It will detect the subject on the photos you upload on your website and provide you with neat, clear and smooth cut edges. You can even choose to process more than a thousand images in a single upload.
Key Features:
Free and easy to use software.
Automatically process and remove backgrounds using AI.
Small software size for quick download and installation
Gimp - More Than Photo Background Remover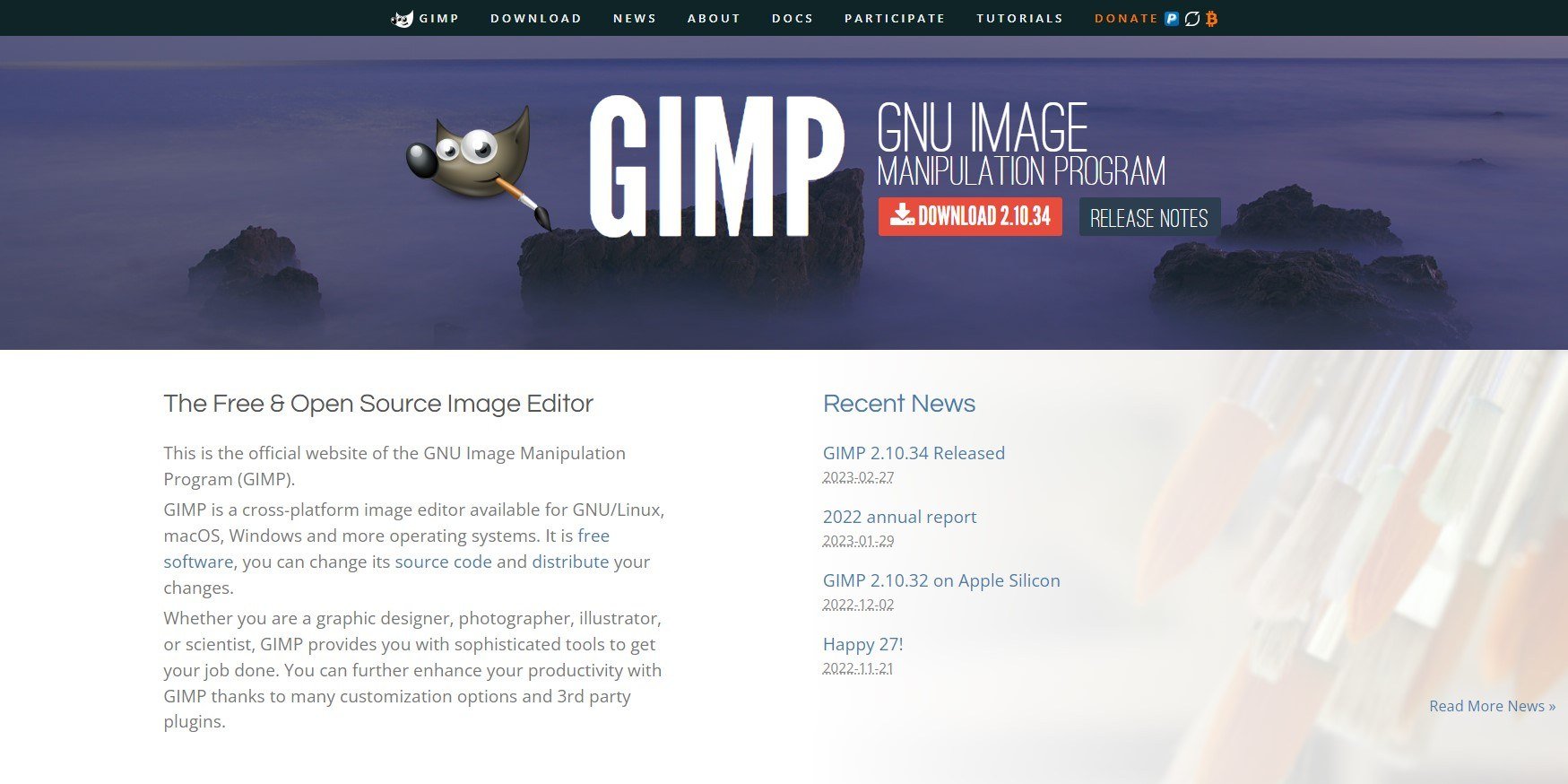 GIMP is a free photo editor that includes the ability to remove backgrounds. It comes with a large number of handy tools. If you need free software to remove backgrounds from your photos, you'll love this option. The free selection feature will help you to quickly select any object manually or using straight lines. It may be helpful when you need to edit out a basic shape object.
By using Smart Scissors, you can draw free borders with high precision thanks to special algorithms that allow you to select an object more precisely. This tool is suitable for objects with complex shapes that are clearly visible in the background.
Key Features:
Rich set of options.
Easy-to-use interface.
Convenient layering tools.
Advanced editing features.
Does not allow saving files in CMYK format
Clipping Magic - Smart Background Remover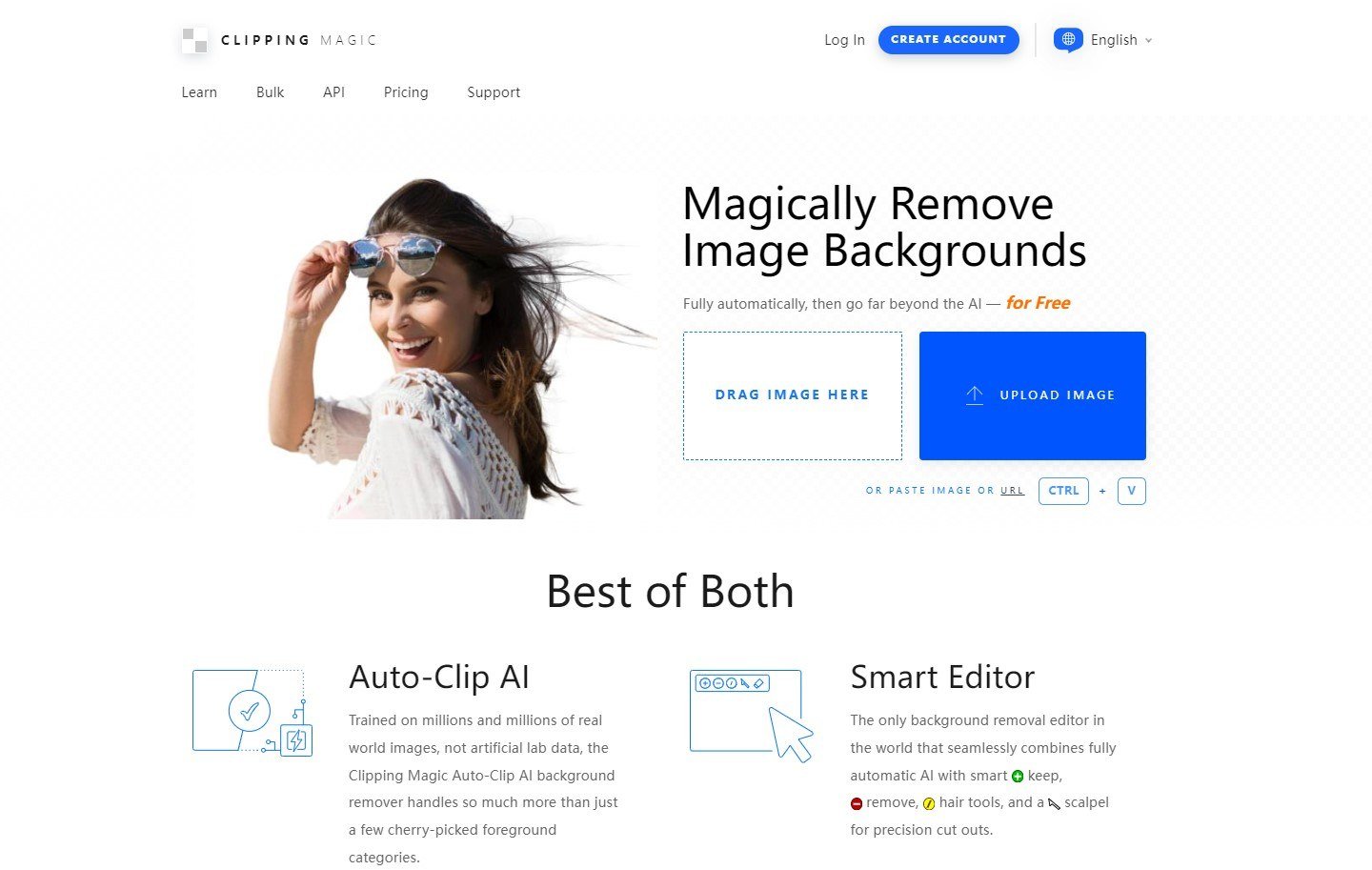 Clipping Magic is an amazing free tool that allows you to remove a background with almost no effort. You need to upload any image and the service will automatically edit it. If you don't have any design skills, you may find it difficult to remove the background of an image precisely, but Clipping Magic helps in this regard. Its Auto-Clip AI is trained on millions of real-world images to perfect the removal task for you.
To improve accuracy even more, Clipping Magic offers an intelligent editor that relies on tools like "Keep", "Remove", "Hair" and "Scalpel". This way, you can do some retouching and get everything you need out of it.
Key features:
Smart editing.
Scalpel tool for precise cropping.
Hair cutting tools.
Smart auto-crop.
Does not support a large number of formats.
Cutout.Pro - Batch Remove Background Resolution
Cutout.Pro is an efficient background removal tool. It is very popular among photographers and image makers who need to work with different types of images. Cutout.Pro can be used in any modern browser and allows you to cut out objects and place them on a transparent background.
If you are looking for an image background remover, then this might be just what you need. The service is very easy to use, all you need to do is upload an image from your computer and you're good to go. The artificial intelligence will process your image and you will be able to download it. Of course, you can crop the image to better select the theme. Additional adjustments can also be made with the existing tools.
This means that you can manually remove the background or restore certain elements deleted by the AI. Overall, it's a great and incredibly simple service that allows you to easily change the background of your images.
Key Features:
Beginner-friendly program.
Process up to 10K photos at a time.
Large selection of backgrounds to choose from.
Allows you to paste images from the clipboard.
Crop function.
Ability to modify results.
Conclusion
Background remover for pc is effective for those who need to quickly and easily remove backgrounds from images.
In this article, we have shared the top 8 programs for pc that can help you remove backgrounds from images with ease. We have also discussed the features of each software, along with their pros and cons so that you can make an informed decision about which one is the best fit for your needs. Hope this post can be helpful to you.