The music industry is growing at a fast pace with new music albums and singles being released every day. With more than a million album or cd covers worldwide, it can be challenging to make your album cover stand out and be unique and memorable.
If you are looking for how to make an album cover, or you want some creative album cover ideas from the web to spark your creativity, then you have come to the right place. Let's get started!
Top 9 Stunning and Creative Album Ideas and Examples
Below we will list the top 9 album cover ideas and corresponding examples for you to browse through the world's most famous or representative album cover examples and their cover art to form your own initial ideas. Start checking them one by one now!
1. Starry and Cosmic Album Cover Art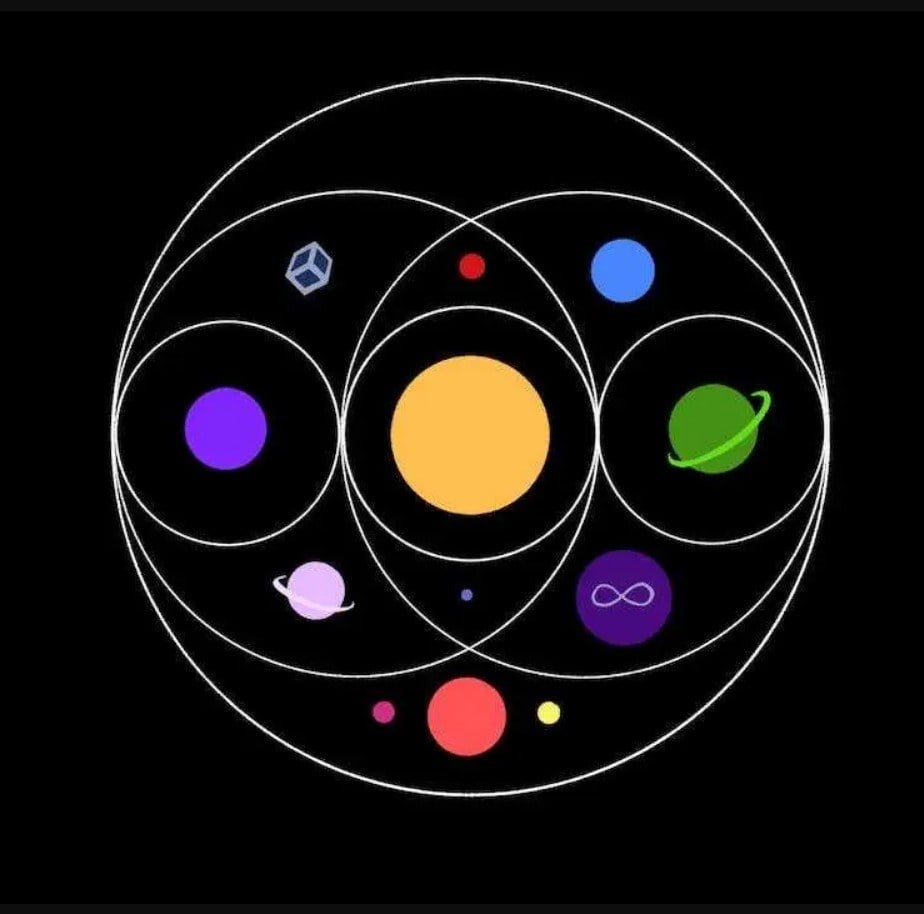 When it comes to the universe, people always aspire to its mystery and desire to explore its miracles. If the track lists in your new album or ep are dreamy and mysterious in tone, or if the genre of your new album is dizzying, you can try to integrate elements of the universe into your album cover design, from planets to nebulae.
As you can see from Coldplay's album Music of the Spheres released in 2021, there are many elements related to the Universe, especially since many of the tracks are named after the Universe, the stars, and the planet. Thus, its music album covers are sketched with several circles that various cosmic elements are placed in each circle separately.
2. Simple Album Covers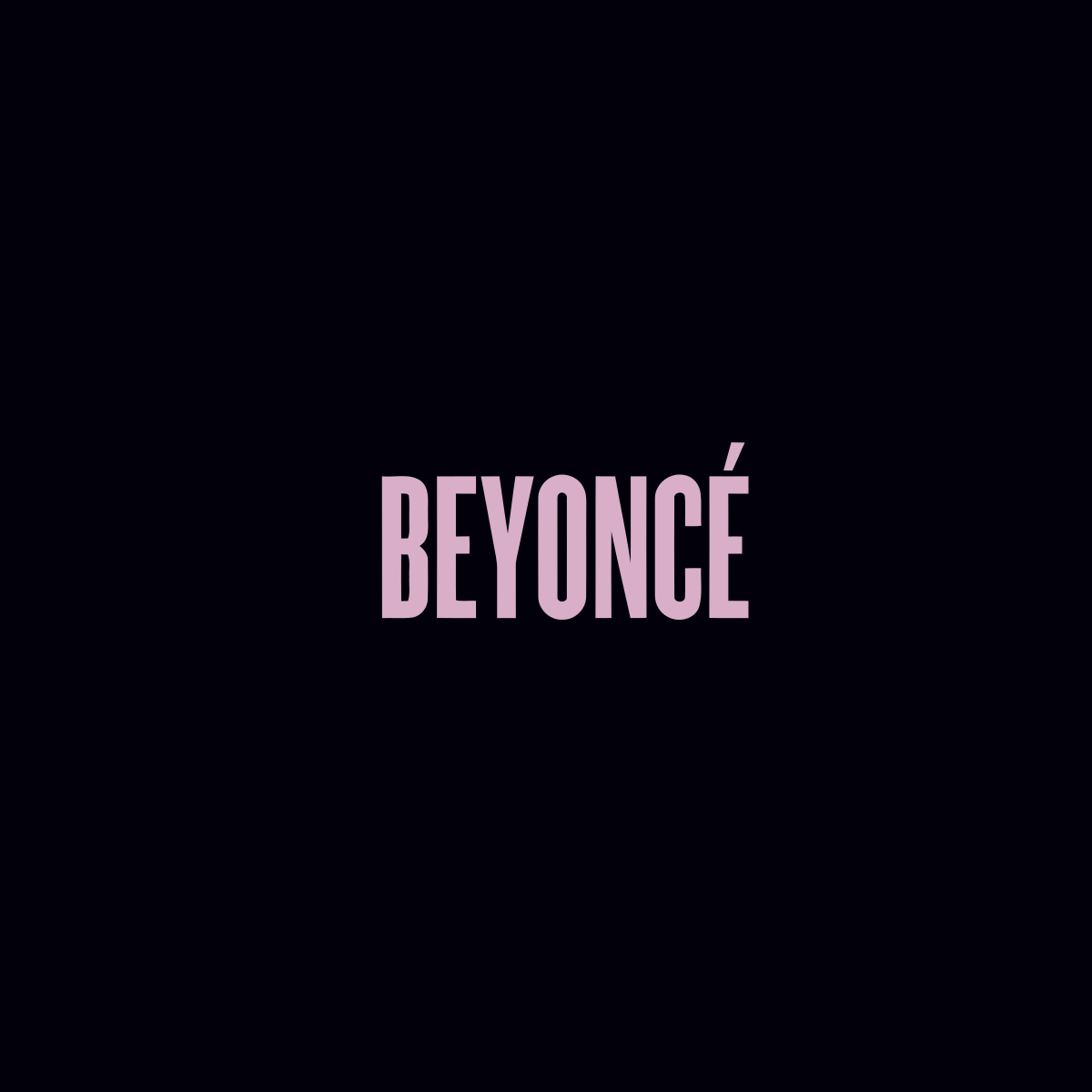 Everybody knows that being simple is the most difficult thing. For most cd cover designers, it's not hard for them to design album covers with complicated colors, shapes, and typography because complexity confuses people.
Remember that the simpler we keep things, the more successful we will be. With her worldwide known name on the album cover, Beyoncé's hit self-titled fifth album Beyoncé let everyone know her when her songs were played on the streets, on mass media, and on social.
3. Oil Painting Arts for Music Album Covers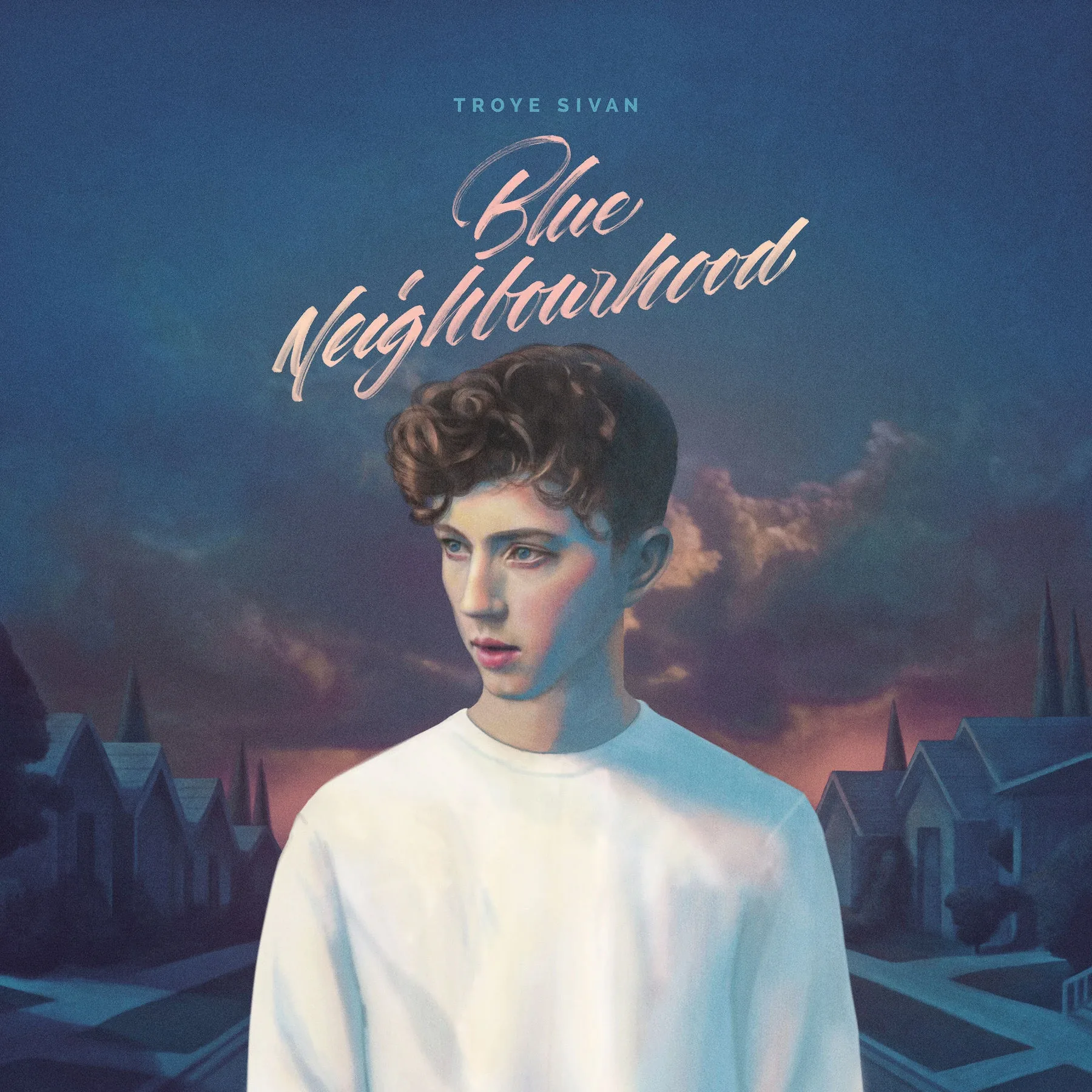 As the realistic art form grows, more and more singers are using their own well-shot photos as their album covers. Given this situation, following the trend of using realistic art may not be a great choice for most artists at the start of their music career, as listeners might know very little about you. If you want to make your album cover design unique, you may try oil painting to enrich your cover.
The most famous examples of successful cover art ideas using oil portraits are New Zealand singer Lorde and Troye Sivan from Australia. The covers of their albums Melodrama and Blue Neighborhood, which made their music careers take off, were designed using oil paintings.
4. Vintage Album Cover Filter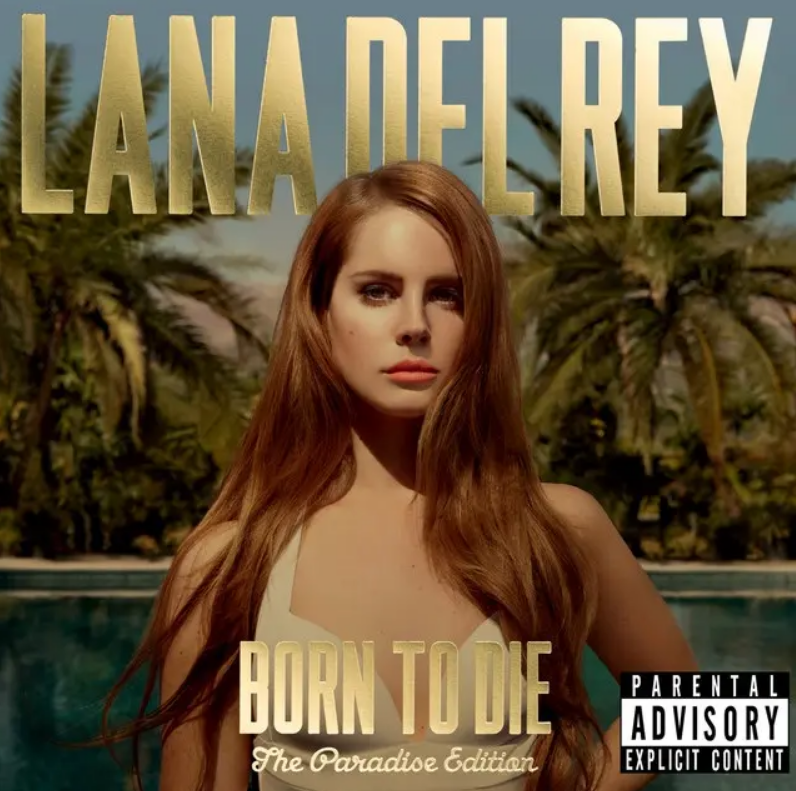 Nowadays there is a growing number of people who can't find their identity in modern life, so retro nostalgic style returns to real life again. By using vintage filters, the album cover art pops out even more.
As the performer of the Great Gatsby theme song Young and Beautiful, Lana Del Rey has used vintage filters on her every album cover, from Born to Die to Blue Banisters, which are tightly connected to the style of her album tracks.
5. Black and White Album Art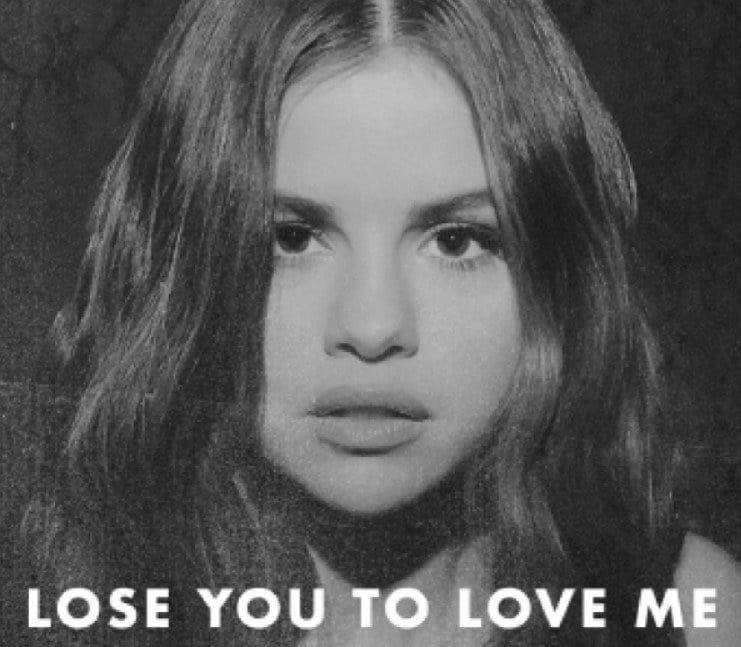 Since we just mentioned vintage filters, you can't miss the black and white effects. The black and white filter cover art idea is great for expressing negative emotions and feelings.
Check out the cover of Selena Gomez's hit single Lose You to Love Me, which uses a black and white filter to express her growth from adversity. In fact, there are many album covers that are mainly in black and white, so if you don't want to mess up the album design, a black-and-white filter is the best choice.
6. Add Film Grain to Album Cover Quality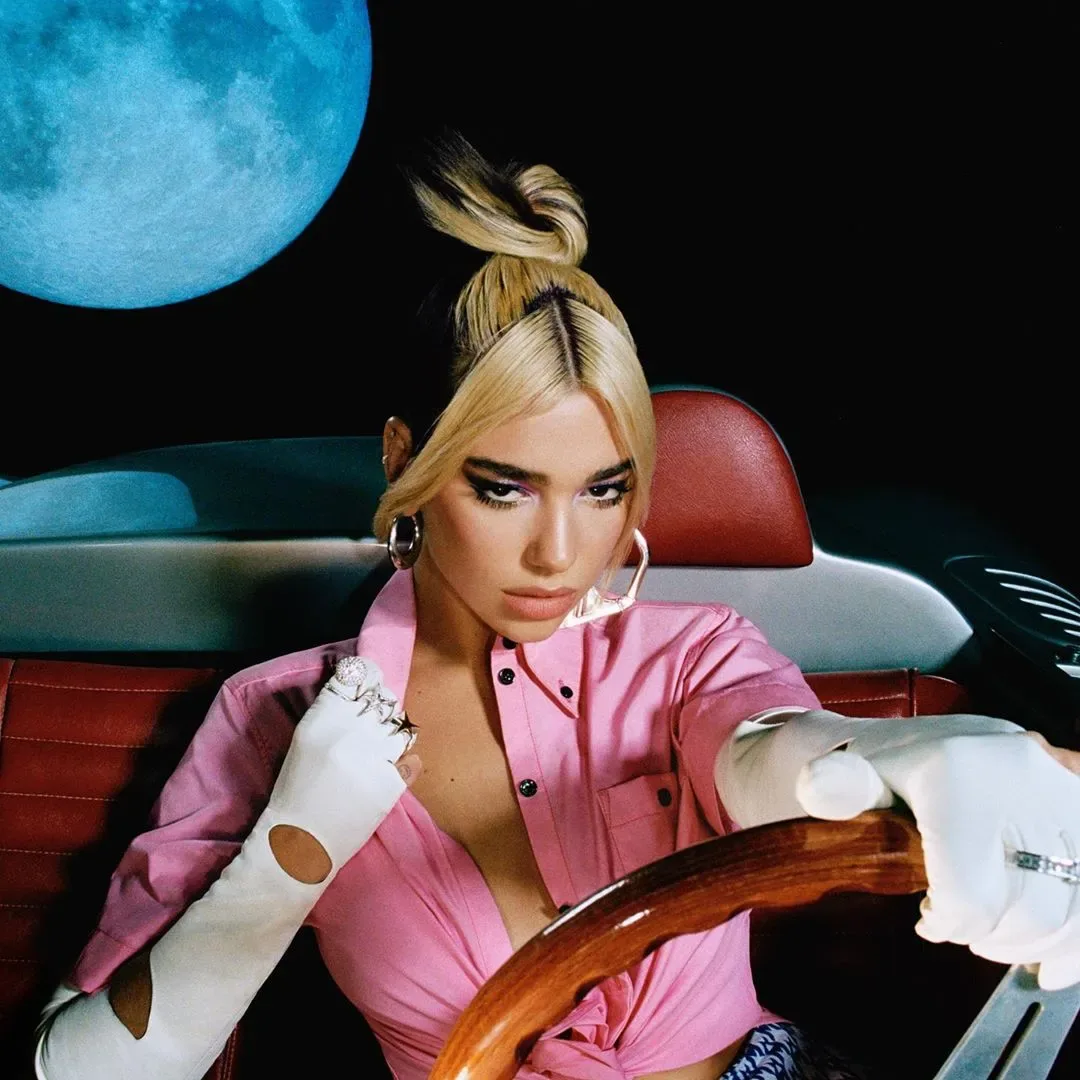 If you have studied some of the very textured album cover designs, zoom in and you will find a special texture on their cd covers. In the professional image field, we call this image texture film grain, a textural component of the photochemical film.
You can see film grain on the art covers of Birdy, Dua Lipa, Ariana Grande, and many other artists. With this unique texture, the whole album cover artistry goes up even if it is a single portrait.
7. Cool Album Cover Ideas with Text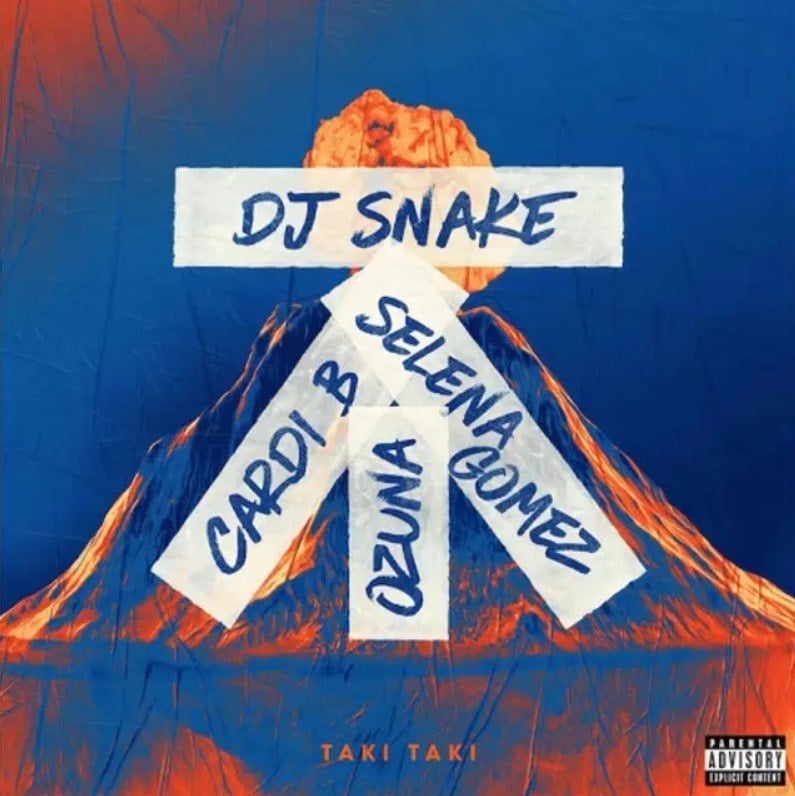 If there is any other design that can make an album cover stand out, why not try to add text to your album cover? Whether it's your lyrics or your words, text can make the album cover design new and fresh.
One famous and representative use of text on the album cover is DJ Snake's hit single Taki Taki featuring Selena Gomez, Ozuna & Cardi B. The most prominent part of the album cover design is to put the names of the artists in the center. If you're collaborating on a single, you can try incorporating text cover art into the design.
8. Create Album Cover with Portraits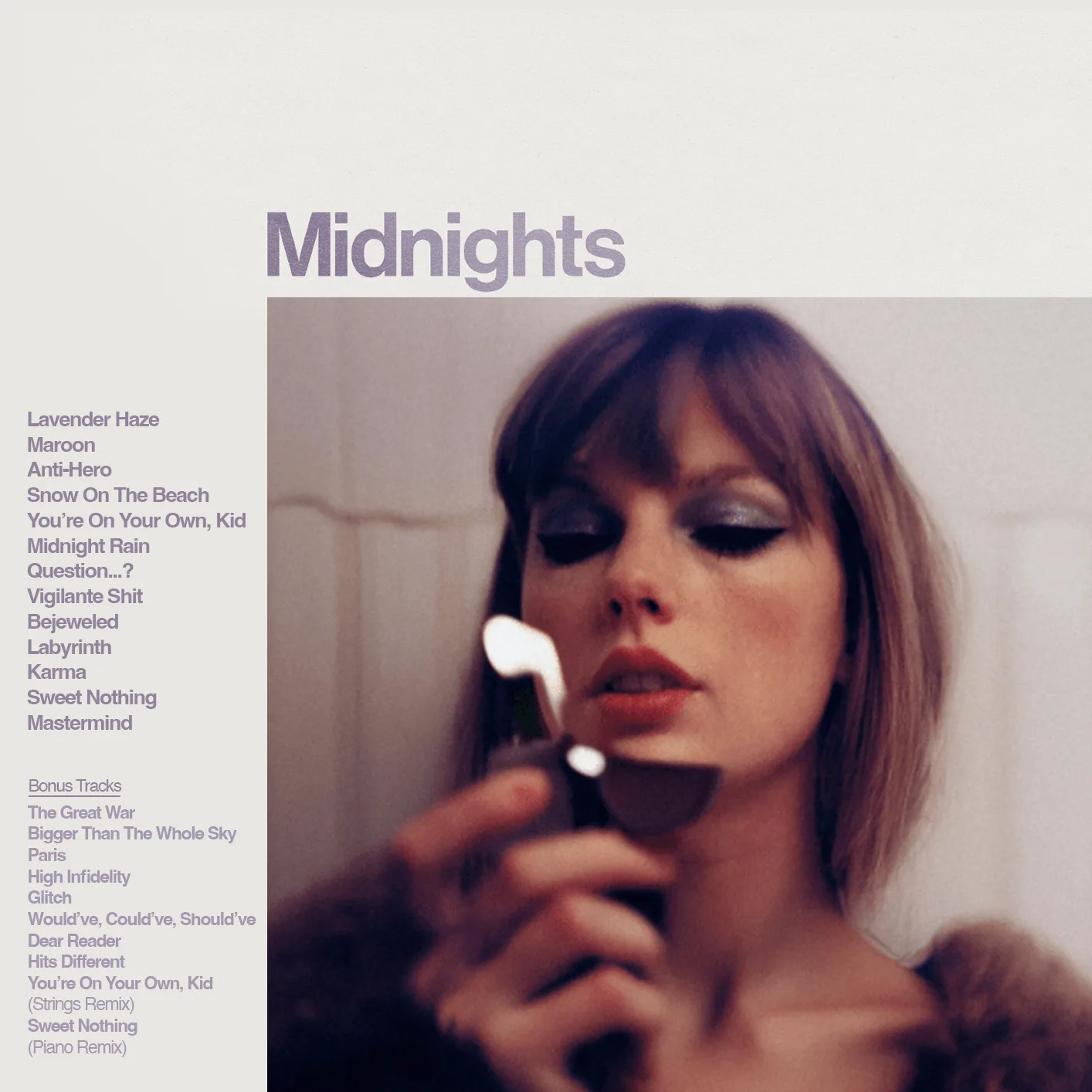 Actually, if you look at albums and CDs around the world, you will find that a majority of them use portraits as album covers and CD covers. If you are planning to design an album cover, you can also consider using portraits. In this way, when the songs in your album become popular, listeners will get to remember you through the album cover portrait.
When it comes to using portraits as album covers, you can't miss Taylor Swift, who has used her portrait on every album cover. The application of her portraits on every album cover, from her debut album to her latest release Midnights, has made her famous. There is a statement that maybe you have never heard her songs, but you definitely recognize her face and name.
9. Album Cover Design Based on Metaverse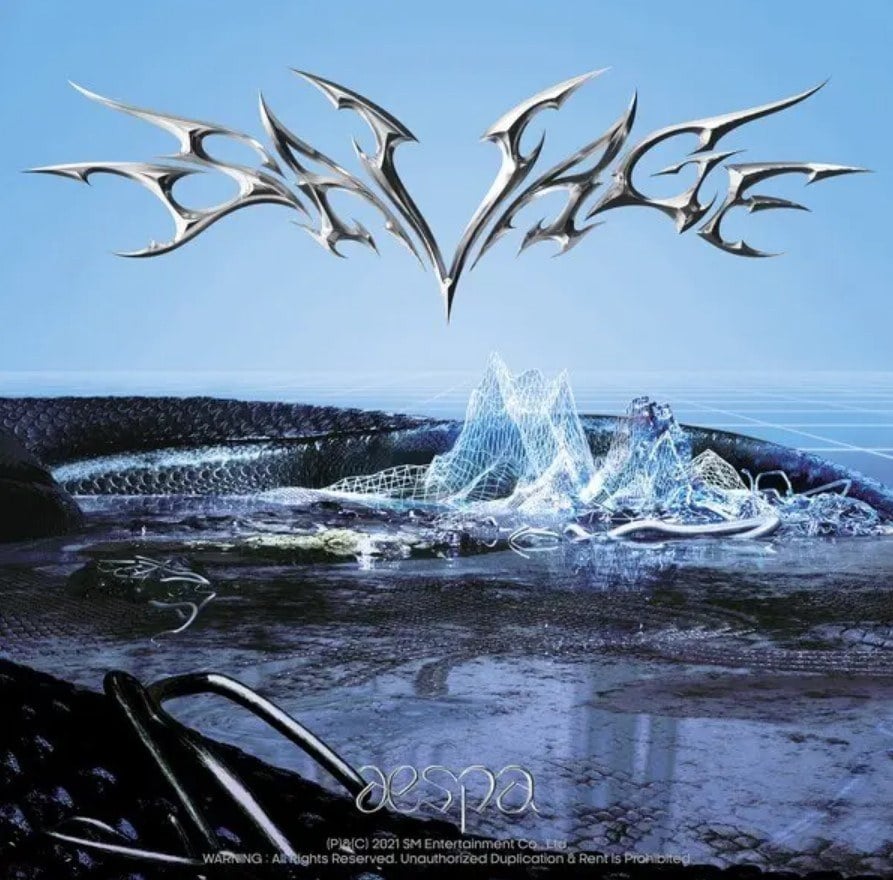 One of the hottest themes in today's hit albums is the concept based on the Metaverse. The buzz of the Metaverse has led many artists and record companies to focus on the use of virtual characters and 3D technology. The album cover is full of technology and will definitely catch your eye in the crowd.
This unique album cover design is representative of the K-pop girl group Aespa, which has been focusing on the Metaverse concept since its debut, which also gives their album cover a strong sense of technology. This is different from other K-pop groups' concepts, and their first album was a big success.
Useful Tips on How to Make an Album Cover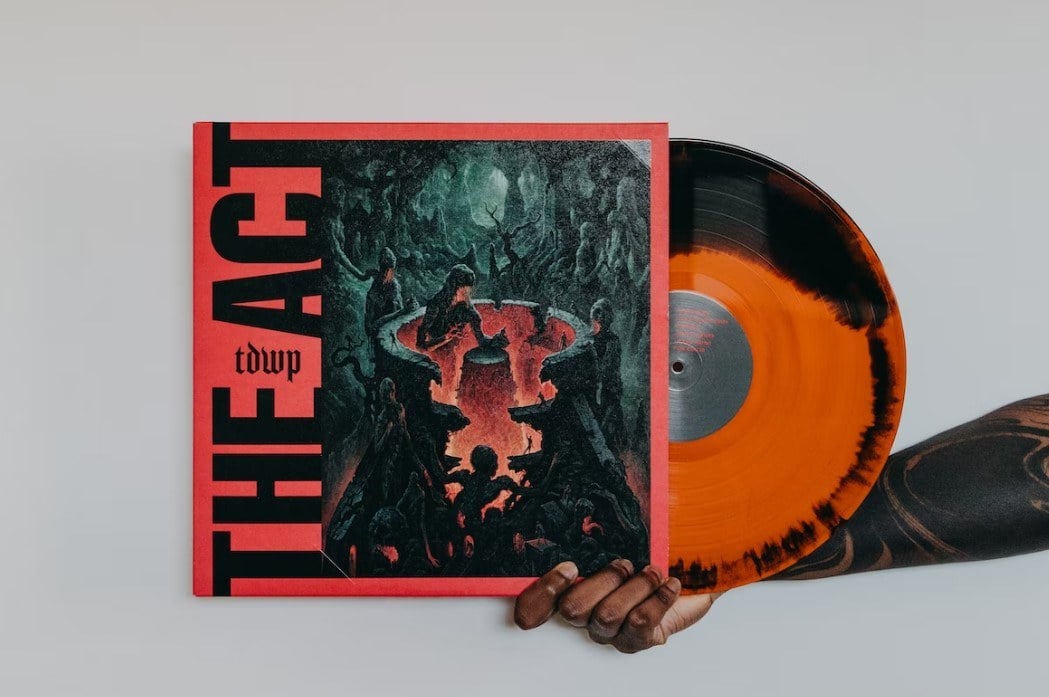 You've seen the unique album cover ideas we've shared with you above, and I'm sure you have already got an idea of what you want to do with your cover design at the moment. In this section, we'll give you a list of tips on how to make an album cover when designing your new album cover to help polish your design to perfection.
Step 1: Understand the Mood of Your Tracks
The first thing to know is that considering the album cover design should be a step after all the tracks in the album have already been made. At this stage, you should have a very insightful and unique understanding of your album concept and thematic art.
Is the album in a positive or emotionally depressing mood? Is there a unique story in the background of the song's creation? Is the theme of the album about family, love, or friendship? These are the questions that must be considered when starting to design an album cover.
Step 2: Clarify What's My Color
When it comes to color, we all know that color is also an important way to express emotions. The psychology of color is also an important part of what you learn when designing an album cover. Red represents passionate emotion, blue represents a sense of loss, and black may be a representation of decadence .... Once you have identified your album mood, you can start working on your color choices.
Step 3: Pay Attention to Typography
Album cover design, like any other image design, need to take typography into consideration in addition to color because a very small placement can affect the entire design. You have to consider what you want to highlight and what you want to weaken in such a limited design space.
Usually, the part that people will definitely notice at first glance is the middle part, so it is important to make the center the core of the design part and not to let the edges take over.
Step 4: Be Creative
The most important point of the design is originality. Good artwork is created innovatively based on your own inspiration, not by copying other great works. When it comes to design, you can look at and learn from the works of famous artists to help you understand the current hot album cover art. Take a look at the top 9 album cover ideas and examples we shared with you above and you might find something that inspires you!
Step 5: Go for Professionals
When you hit a bottleneck in your design or are at a loss for a certain part, don't hesitate to ask for help from a professional album cover designer right away. Tell them what's your plan and what you've done, ask them if there are any changes you need to make, and let them give you some suggestions. Remember to write down these valuable suggestions!
Step 6: Polish to Perfection
After getting the suggestions, immediately make targeted changes to the problematic parts, and then show the new edition album cover design to the people on your team and ask if there are any deficiencies. Remember to repeat the steps, and the revised collective design will be very different from the first draft.
How to Make Your Own Album Cover with Online Album Cover Maker