2. Find and tap "Create with AI" section in the screen.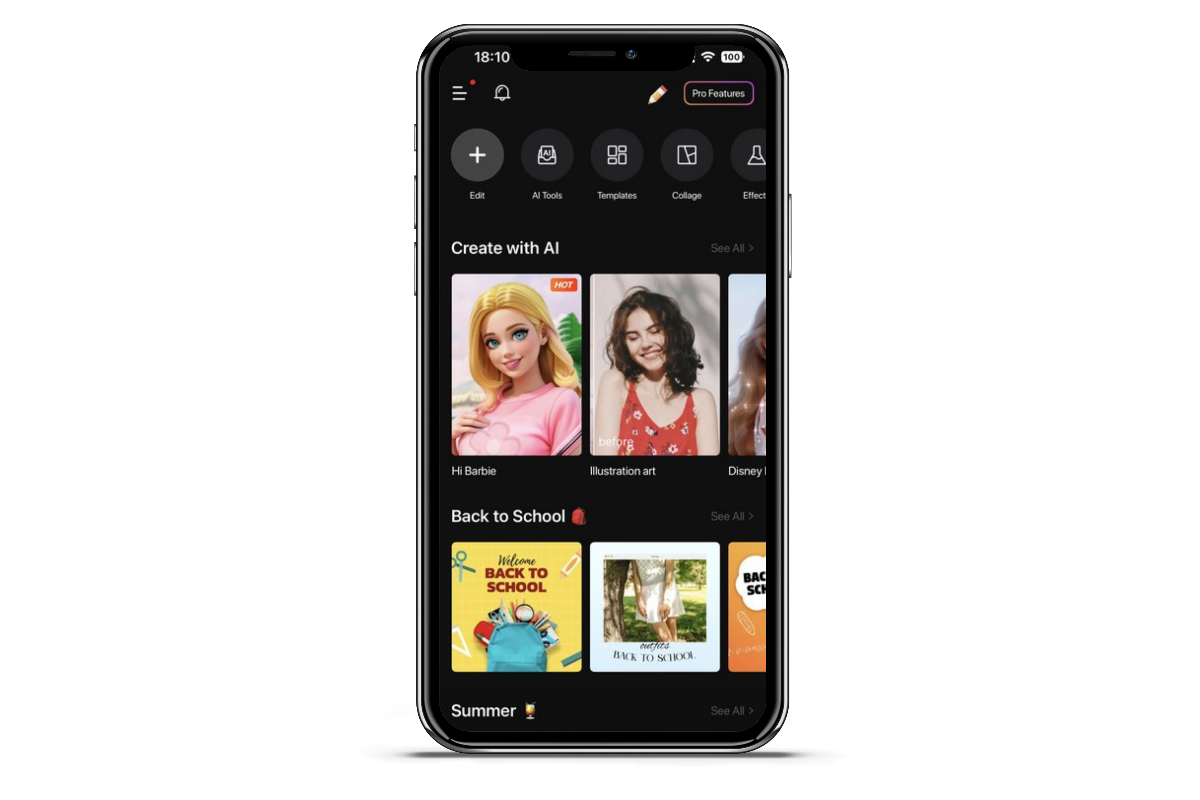 3. Tap any AI tool in the "Create with AI" part, and then you are in the image-to-image AI generator of Fotor app.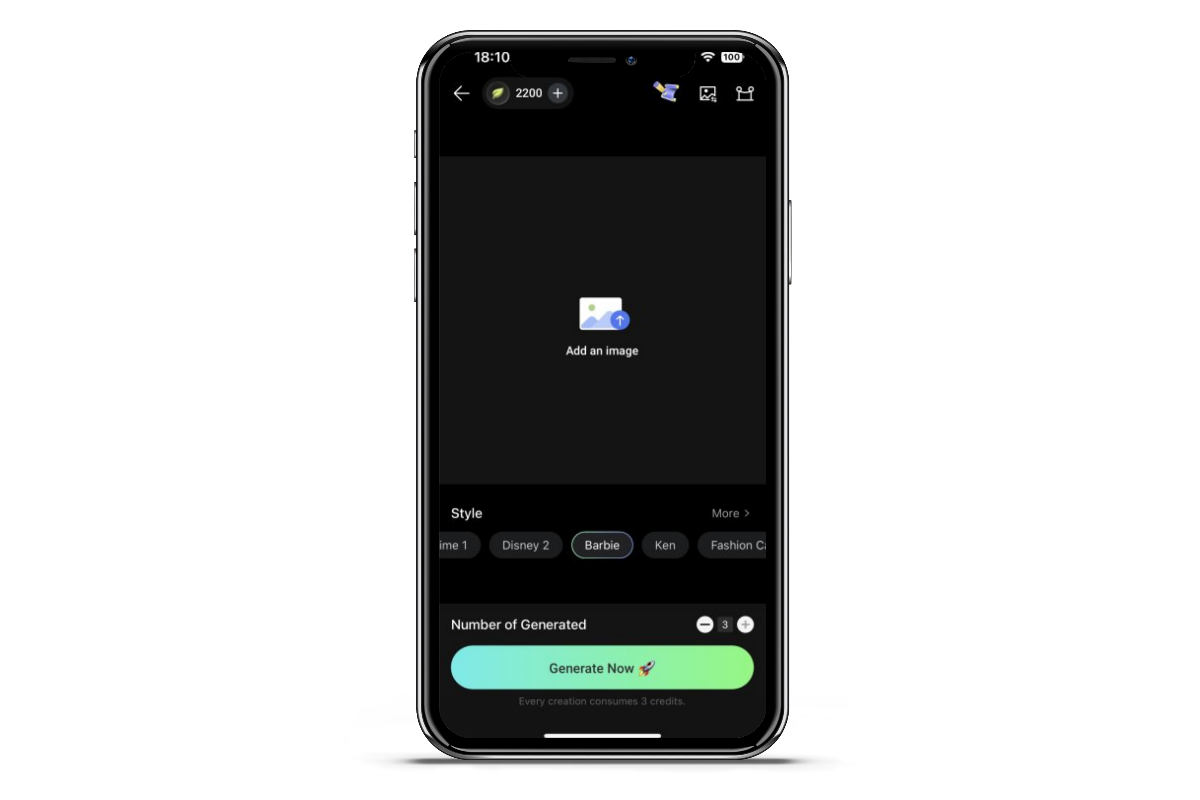 4. Tap "Add an image" on the screen to upload your images from your camera roll.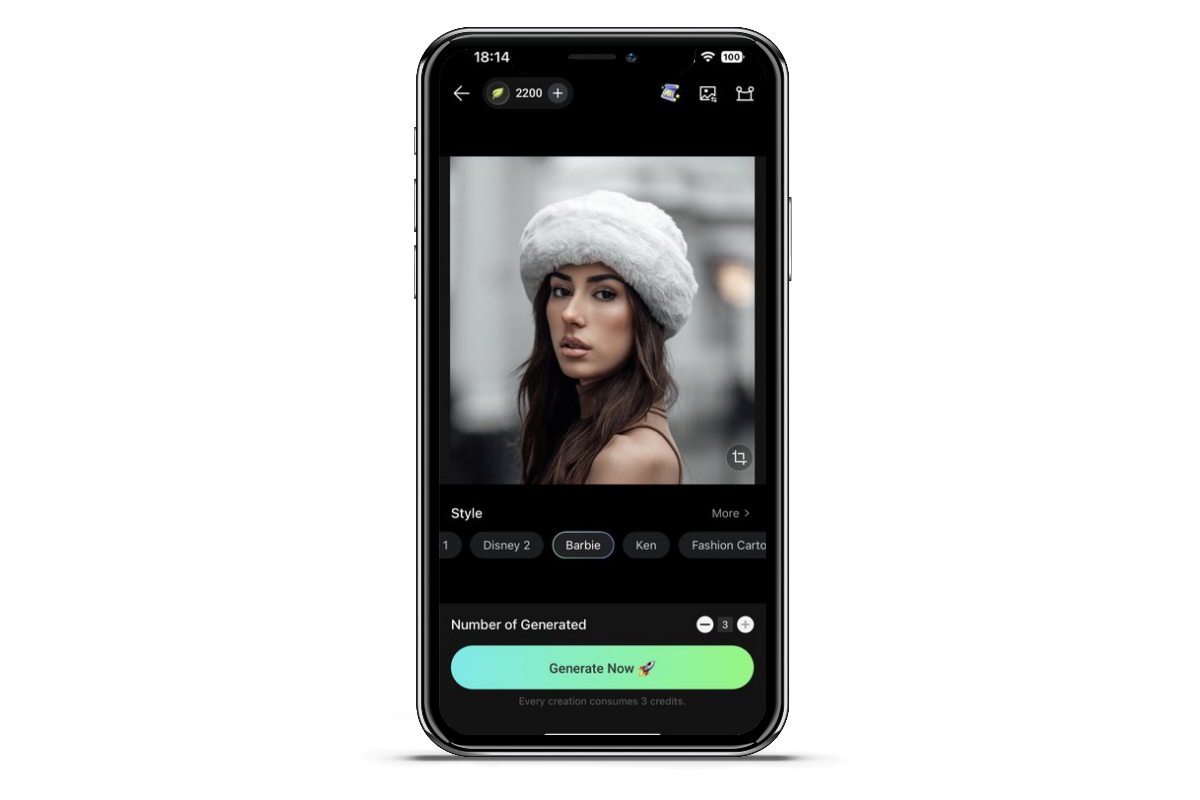 5. Then, you can scroll the screen form right to left or tap "More" to find "Baby Filter", "Be Young", and "Be Old" style.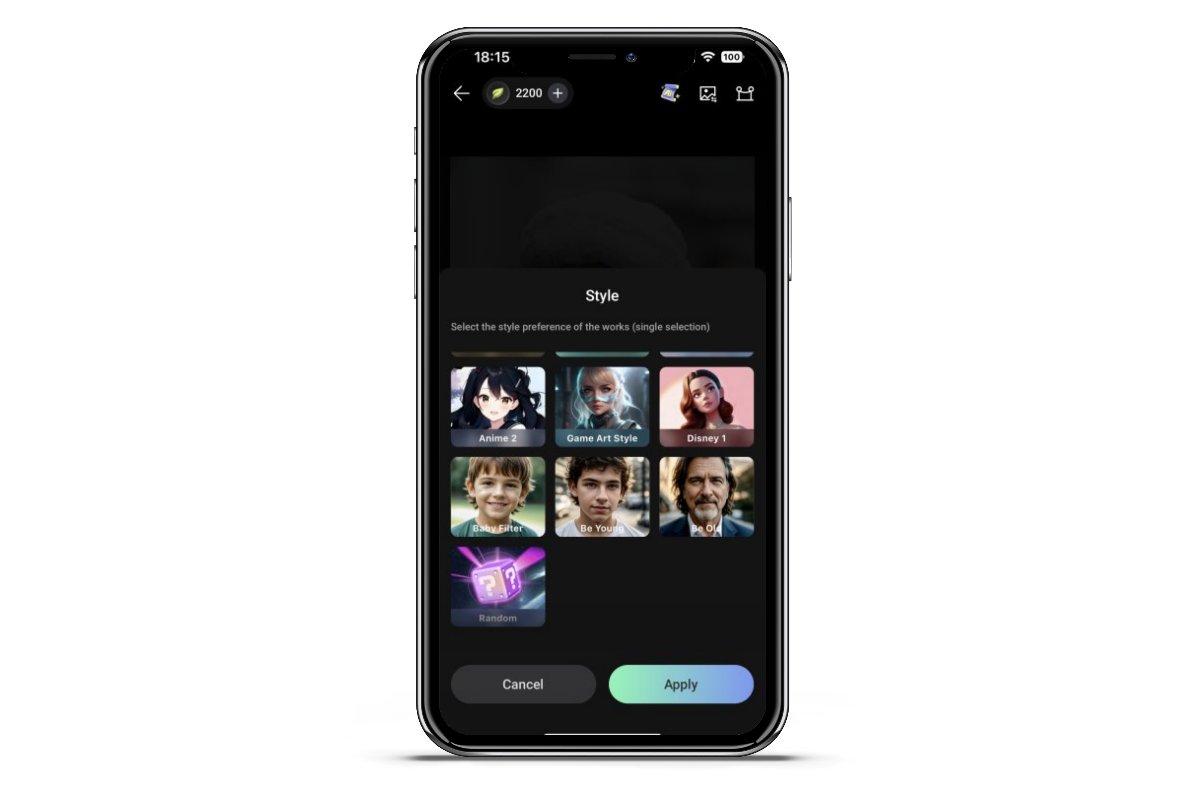 6. Apply any aging filter and adjust the "Number of Generated".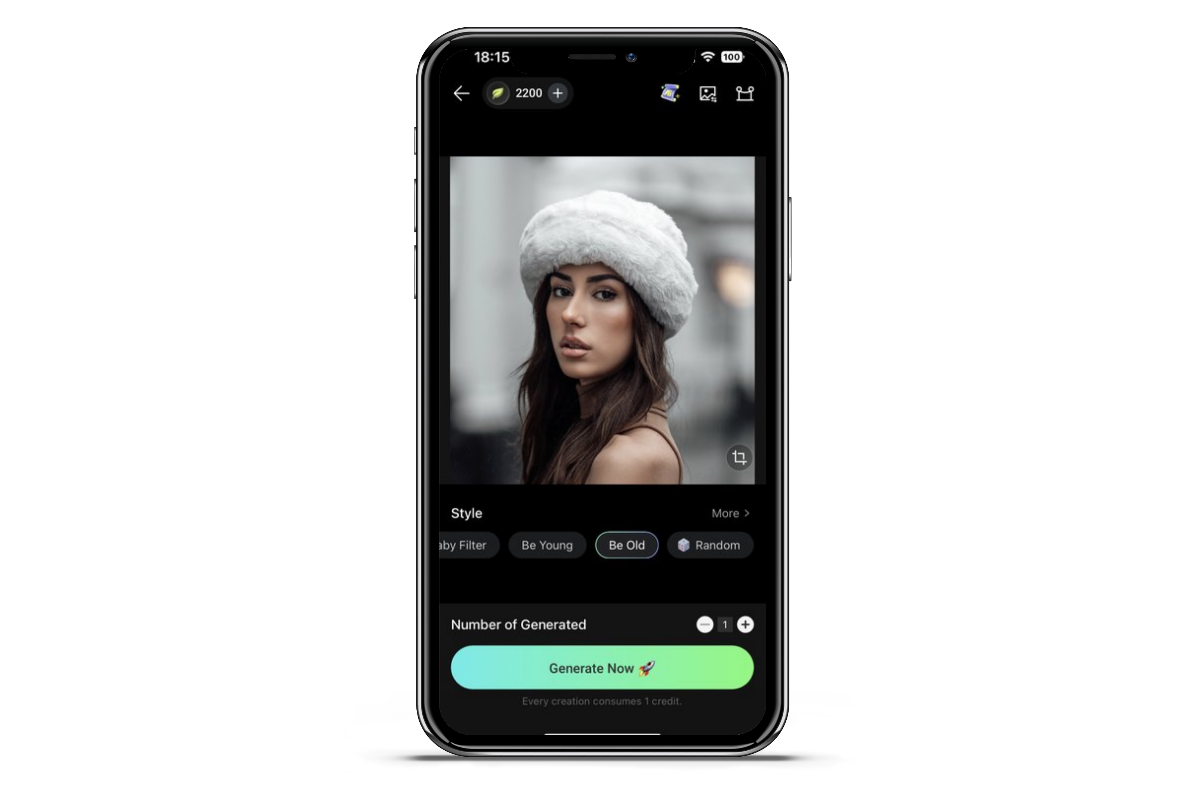 7. Then, tap "Generate". Wait for a few seconds, and you can see a younger or older you.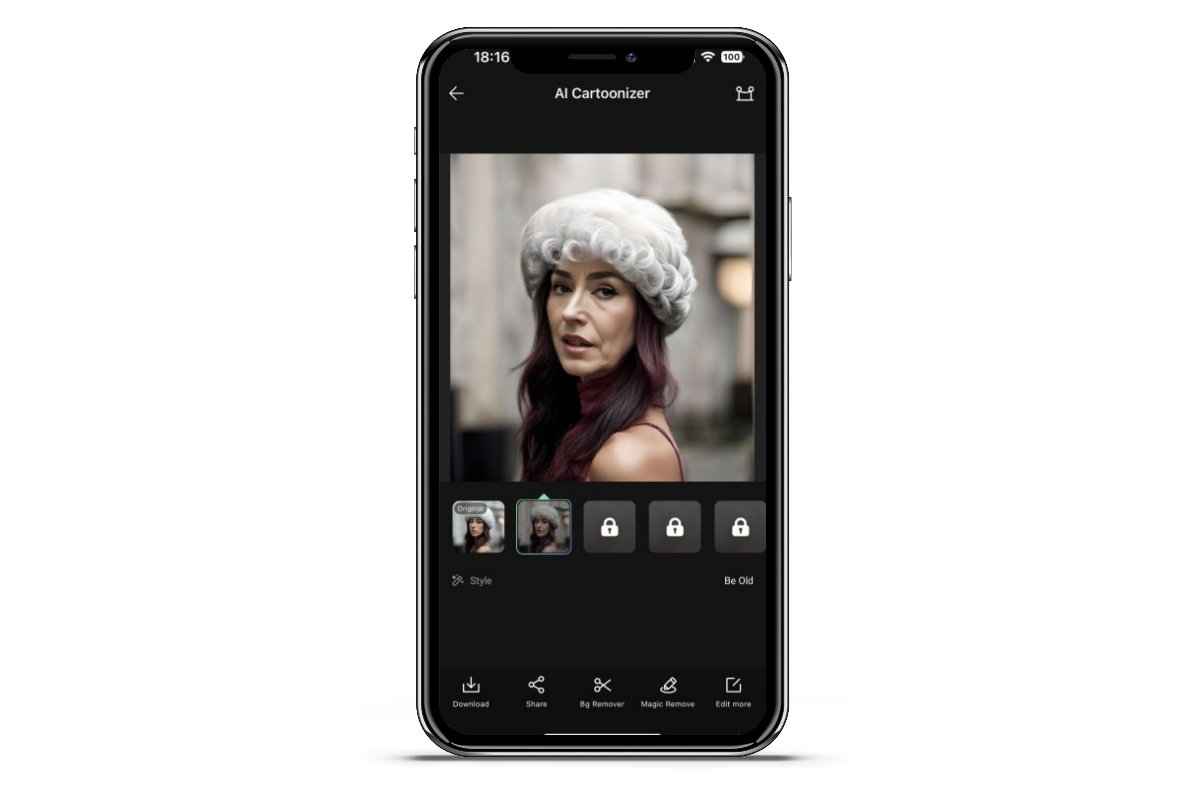 2. Oldify: Old Face App
Platform: iOS & Android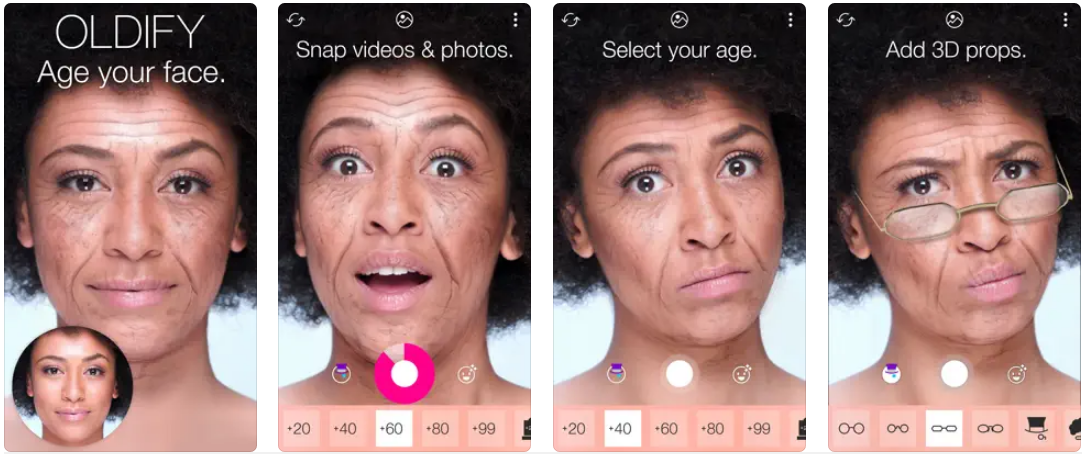 Oldify is one of the popular aging apps where you can see your appearance in different ages by uploading a picture of yourself or your friend. You can easily see a younger you or older you in photos or videos, as Oldify offers two modes.
Oldify works as you choose the number of your age, including "+20", "-40", "+70", and much more age options. Just pick up your wanted choice, and you will see you in the future or past in the screen.
Besides changing your age and your appearance, you can enjoy some stickers to add extra reality to the photos of you in the chosen age. Glasses, hats, wigs, and much more props are available to let you have fun!
3. FaceApp: Perfect Face Editor
Platform: iOS & Android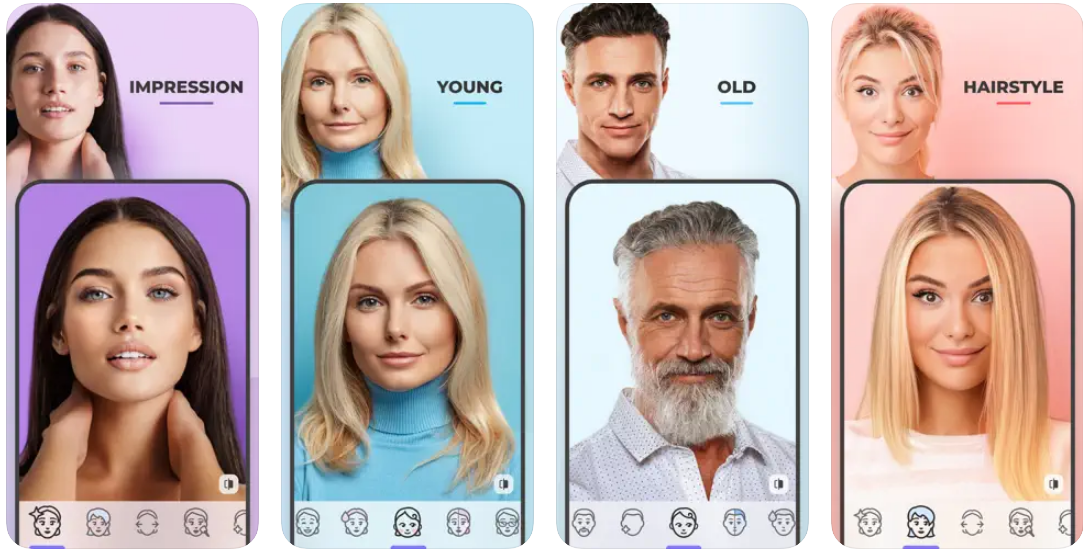 As a professional face editor app, you can easily discover any face change by using its AI tools offered, so does your appearance change. FaceApp offers you both the young and old effect to see how you look when getting older or being younger.
This aging app works to see your age progression by uploading images of you, your friend, and even a celebrity. Within a few seconds, you can get the image of you in the chosen age. Then, you can download your images of being young or old and share them on your Instagram or WhatsApp!
4. AgingBooth: App That Makes You Old
Platform: iOS & Android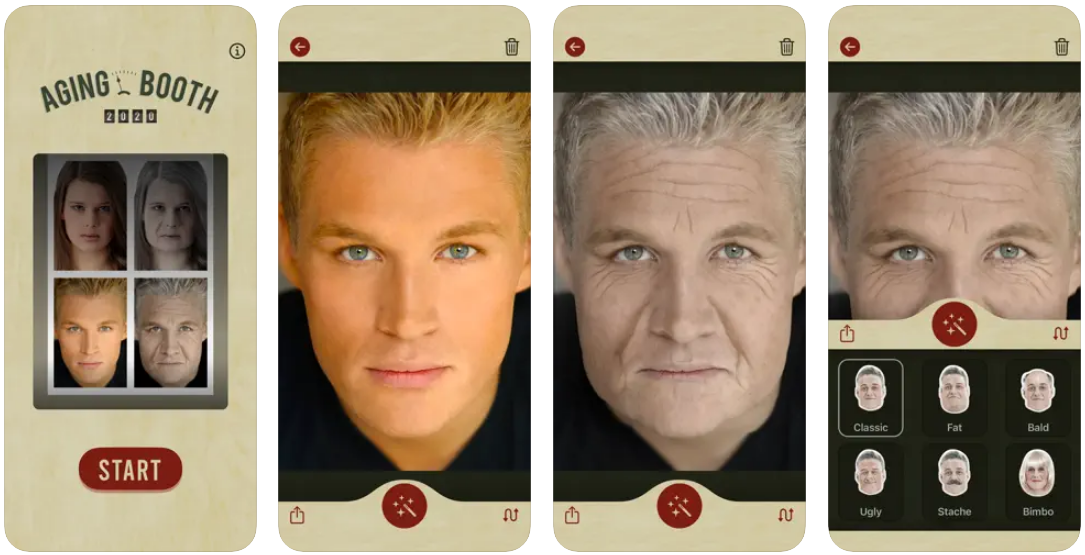 If you want to have fun in seeing your appearance in the future, just try AgingBooth app to discover the older you. This free aging app allows you to upload a picture of portraits, just tap "Start", and you can get the picture of older you in a few seconds.
You can swipe the screen to see the before and after effect of being old, and you can discover more effect available in this age progression app. This app works even you have no internet collection. After aging yourself to 70, share older you picture via iMessage, Instagram, Snapchat, Facebook, and more platforms!
5. FaceLab: Face Editor, Aging
Platform: iOS & Android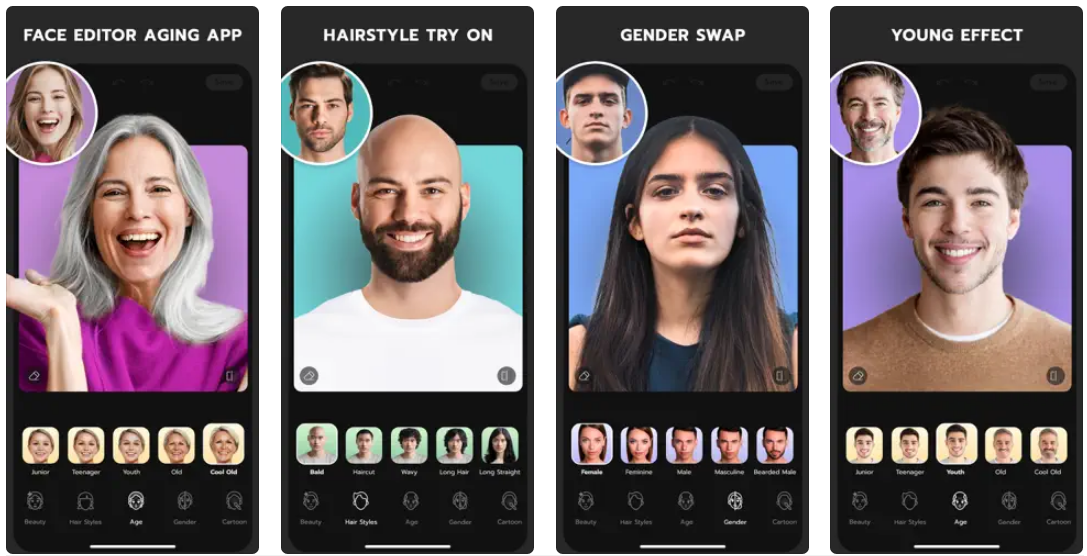 FaceLab app is where you can change age of uploaded portraits easily and quickly. It offers a special tool called "Age" in the app, and you can use it to discover you in the different ages, including young, old, and other periods.
These aging filters available in FaceLab's aging app can quickly transform you or your friends into the old and young look. Discover you with gray hair and wrinkles or vice versa are super easy in this free aging app!
6. FaceTrix: AI Face Editor
Platform: Android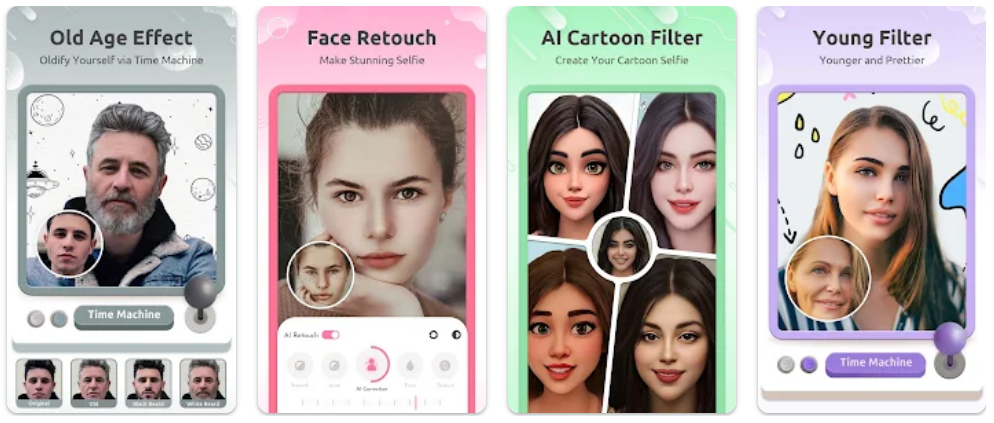 Powered by AI, FaceTrix is a powerful aging app where you can use its age changer to discover you in different ages. From youth to old, you can easily transform you into the look of chosen age in Facetrix's aging app within a few seconds.
You can easily oldify yourself of your friends via its Time Macgine tool, and you can add xtra fun prop "White Beard" to see the old face. Similarly, female can use the young filter to discover the younger self without wrinkles via its Time Machine of FaceTrix's age progression app.
7. Snapchat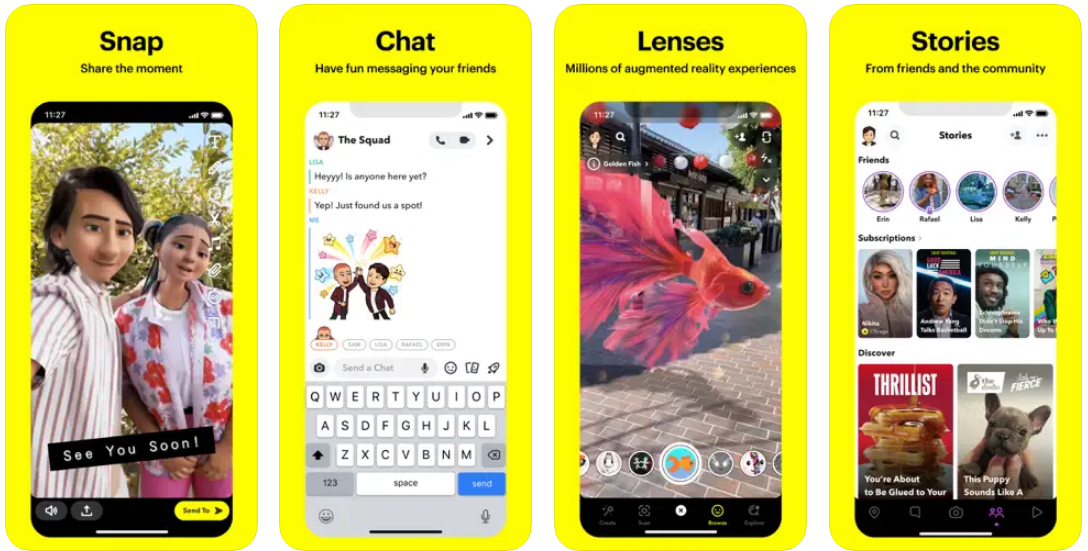 Snapchat also allows you to see how you look when you are old and young with its Snapchat filters and lens called "Old Lens" and "Baby Lens". Just open your Snapchat, and search for the two lenses, and see your magic transformation to older or younger appearance in the camera.
Plus, you can even get the "Old Cartoon Lens" to see the cartoon old face of yourself. Just apply these aging filters and post them, and even make it a Spotlight on your public profile page on your Snapchat!
Conclusion
Everyone may have wondered what will I look when I'm older. Now these aging apps allows you to see the magic transformation from a young to the older look or the vice versa. Our list of 7 best aging apps are the platforms where you can discover a younger or older you. Whether you want to see you in the future for fun or you in the begone days for precious memories, these age progression apps can make it come true easily and quickly! Hope you find this blog helpful!