TikTok filters have raised a popular trend these days. The same to Instagram filters, TikTok filters have multiple choices for us to share with friends. Different TikTok filters and TikTok effects have driven people to fall in love with them. But do you know how to use filters on TikTok?
Follow my pace, I will guide you on how to use filters on TikTok. Don't worry, you can learn it easily with picture tutorials. And I will help you use TikTok effect and find more interesting filters on TikTok. By the way, popular TikTok filters and an AI filter tool are waiting for you. Keep reading to find out more!
How to Use TikTok Filters
It is not hard to learn how to use TikTok filters, you just need to follow my steps and pictures. Easily do it well.
1. Open TikTok app and tap the "+" icon.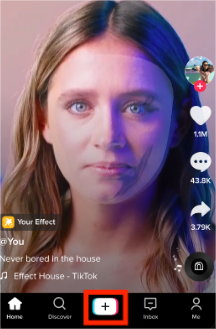 2. Tap the Filters icon on the right side.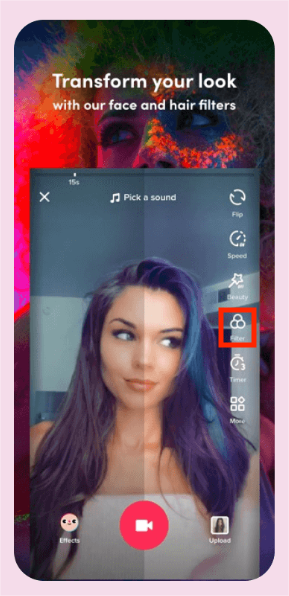 3. Choose the filters you like.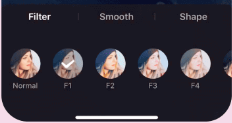 There are different types TikTok filters you can choose from, you can depend on different usage to adjust filter intensity
How to Use TikTok Effects
TikTok effects have been favored by many TikTok users. There are many fantastic effects you can use, such as tending effects, Halloween effects, interactive effects, appearance effects, and more.
Many funny and ridiculous effects are popular among young TikTok users, you can use these TikTok effects to entertain with your friends. furthermore, you can create interesting TikTok effects by yourself in TikTok effect house if you are willing to.
Let me show you how to use TikTok effefts.
1. open TikTok app and tap the "+" icon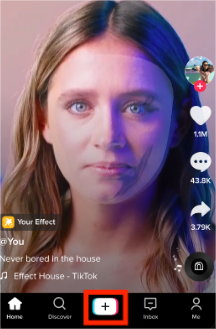 2. tap the Effect on the bottom left side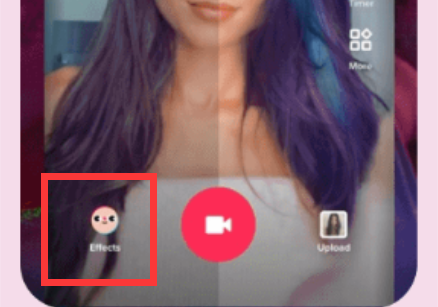 3. choose the effect you like.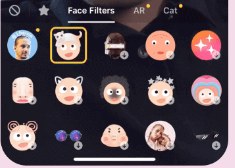 How to Find Filters on TikTok
There are 2 easy ways for you to find filters on TikTok.
First, if you are watching others' TikTok videos, you are interested in their filters. Just tap the box above the username, and you will enter the filter center to use that filter in that video.
Second, if you can remember the filter name, it's much easier for you. Just tap the search bar on the top and write the name of TikTok filers. And then you will get it. If you cannot remember the TikTok filter's name, write the key features to search it.
Popular Filters on TikTok
There are some popular filters on TikTok widely used by people's TikTok videos. Try to find your favorite.
Portrait F2: Enhance the brightness and dark details in your portrait photos.
Vibe V2: A classical and old filter that brings you to the 1900s.
Food G6: Immediately add a slight red color to your food photos which makes your food look delicious.
Vibe V11: An old movie filter with a slight pink shade takes you into a cinematic mood.
Bonus: Free Online Tool to Explore More AI Filters