You may construct the ideal Valentine's Day card with the Fotor design tool. Fotor's professional design tool covers beautiful Valentines cards templates. Don't know how to make a Valentine's day card? No worry, Fotor will walk you through the process of making the ideal Valentine's Day card.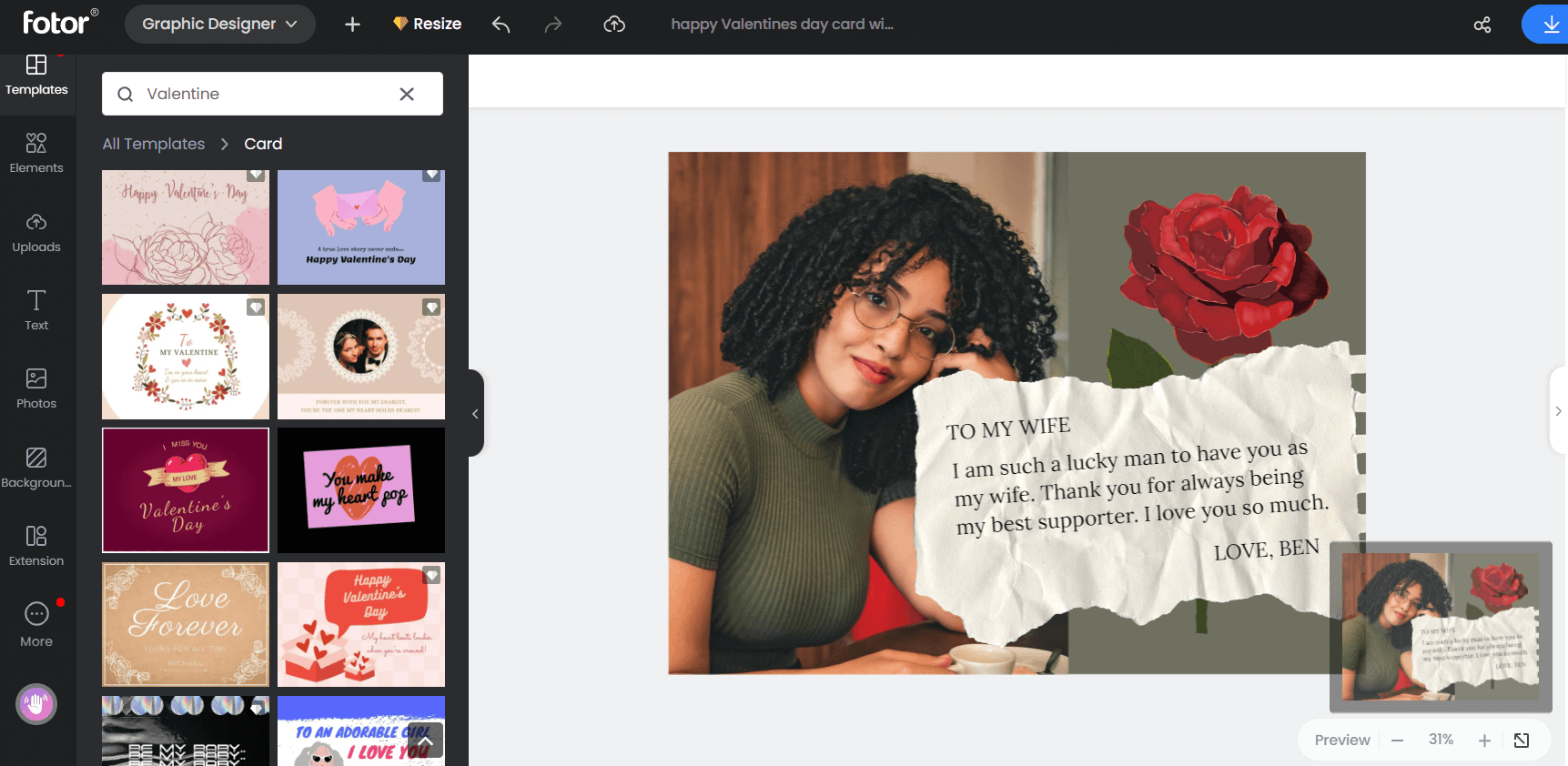 Step 1: Open the Card templates center, search for the keyword "Valentine's Day", you will see a lot of templates for Valentine's Day cards. Then, choose a template you like.
Step 2: Utilize your creativity and substitute your favorite images for those in the template. Additionally, you can embellish it with stickers, borders, and other things, and even alter the background color.
Step 3: Finally, match your Valentine's Day quotes, a beautiful Valentine's Day card is ready!
Conclusion:
This article lists the different types of Valentine's Day messages that you can get the results you want from this article, no matter what your relationship is. Make Valentine's Day cards for your loved ones, whether your card is trendy, traditional, or funny, we're sure your special someone will be impressed!