If you want your impressive Valentine's Day moments to be recorded forever, you may try to take a set of celebration photoshoots with your loved ones. Or maybe you are looking around for Valentine's photoshoot ideas all around, then you have come to the right place.
In this blog, we will share 8 unique and creative Valentine's Day photoshoot ideas for you, which can definitely make your Valentine's Day record eye-catching. Let's get started!
Creative Valentine's Day Photoshoot Ideas You Can Try
The following ideas for Valentine's photoshoot focus on creativity and novelty, which can make your Valentine's images stand out from others. Keep reading and explore what's your favorite one!
Couple Valentine's Day Photoshoot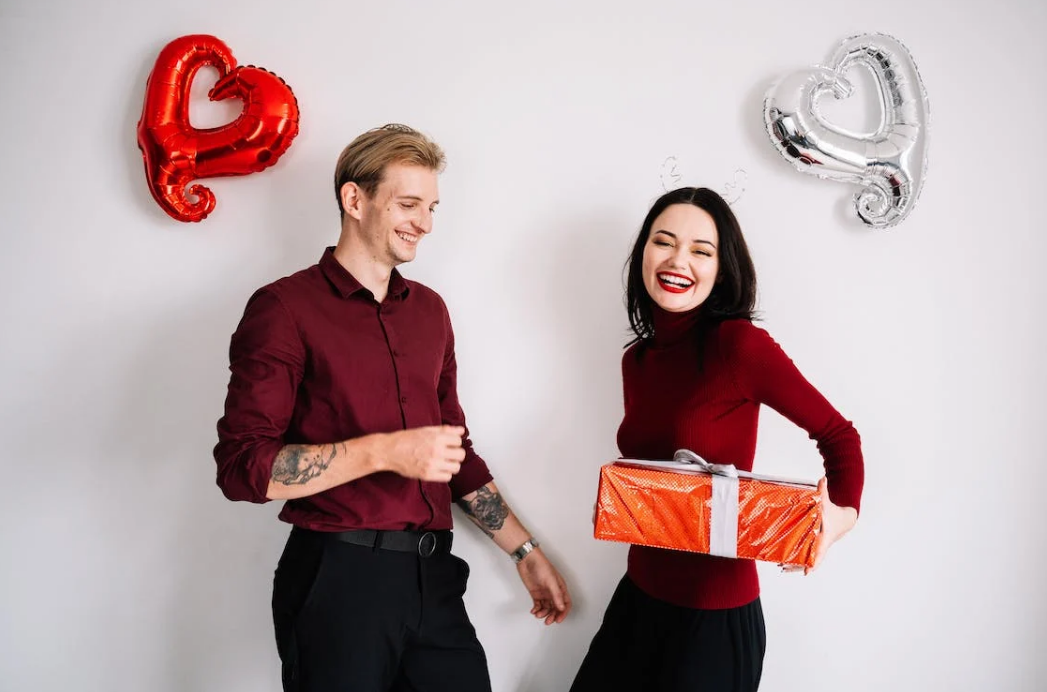 Valentine's Day is a holiday for couples, spouses, or partners to express their love directly. If you have a reserved personality, what better way than to take Valentine's day shoot?
For couples, there are a wide of options to have Valentine's day pictures, including indoor, outdoor, and studio Valentine's day photoshoot ideas.
Take a look at the couch in your house, where you may spend lots of time relaxing. You can decorate your couch and the backdrop wall, such as Happy Valentine's Day images, Valentine's hearts shaped by lots of red balloons, or some Valentine's roses in the vase. Just remember to relax yourselves to show your best, which makes your Valentine's day pictures gorgeous!
Still, if both of you prefer to have your Valentine's photoshoot outdoors, you should take the lakes, seas, mountains, and grassland into account. It's up to you where to have your shoot. And you should make sure that there are some Valentine's elements or decorations around you, too. We highly recommend you have some heart balloons that will make your Valentine's day photoshoot perfect.
Family Valentine Pictures Ideas
Valentine's Day is to express your love and affection, so don't forget your family. To make your family's Valentine's pictures amazing, you can prepare some outfits for a holiday, which not only makes all of you lovely but also spices up the holiday atmosphere.
To make your family's Valentine's day photoshoot stunning, it's a nice option to organize some family activities while the photographers are recording your family's cozy moments. For example, all of your family members can bake some Valentine's day cakes in the shape of hearts or handcraft activities.
Don't forget to make your family Valentine's day shooting locations decorated with hearts, roses, and some colored ribbons, which definitely spices up the holiday atmosphere of your family Valentine's pictures.
Baby Valentine Photoshoot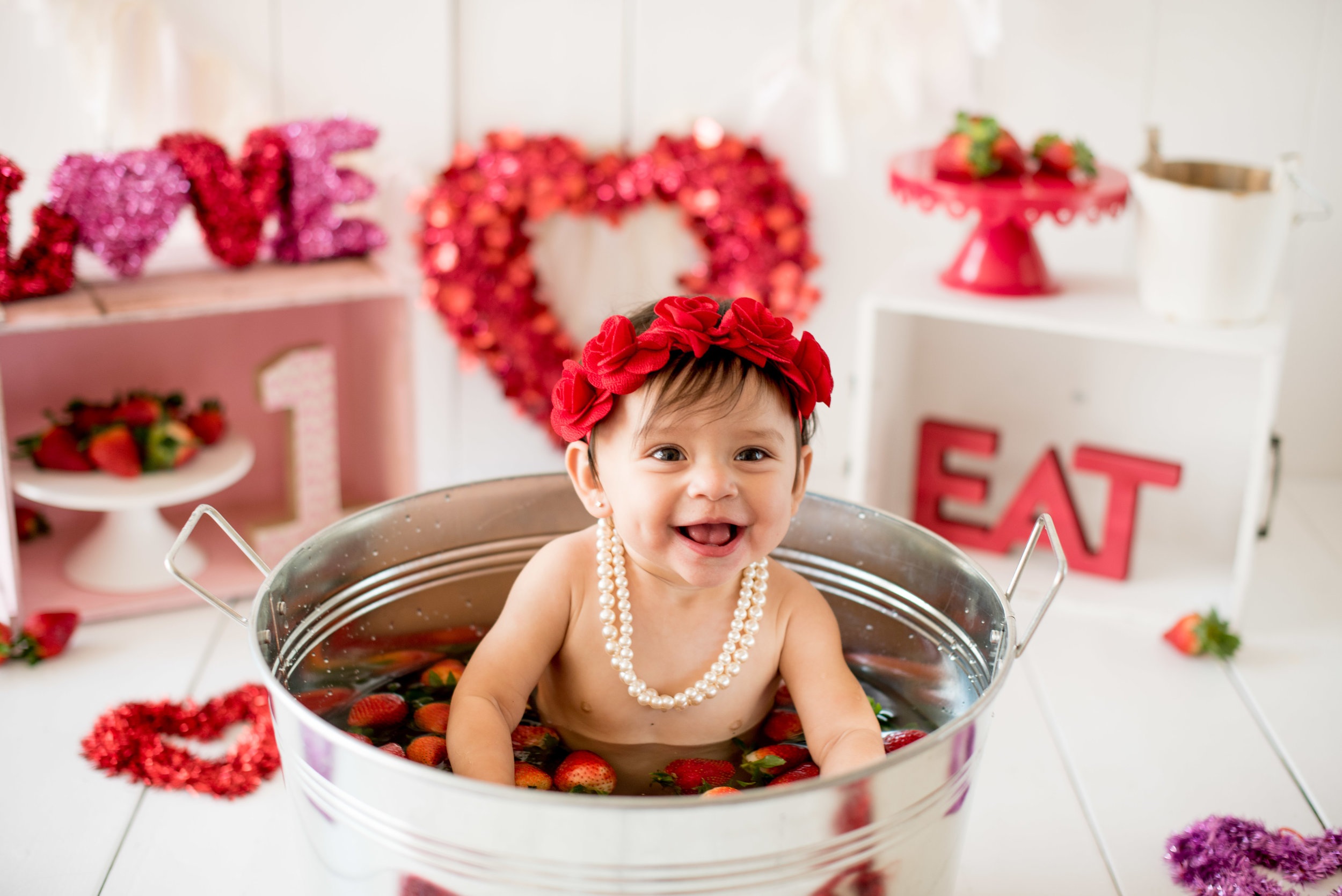 Making your Valentine's Day special is a simple matter if you have a baby. Your baby is the fruit of your love, so you can have Valentine's Day themed photo shoot specifically for your baby, which will become an unforgettable highlight in your baby's growth record album.
To make your baby's Valentine's Day portrait perfect, you can prepare some cute baby clothes, with red hearts on them. You can also prepare cute hats, bows, and little ties for your baby. Don't forget to pack your little one's favorite toys such as teddy bears, Barbie dolls, cars, etc. This will make your baby more relaxed and natural during their photoshoot.
If you have a girl, you can try our pink photoshoot ideas. Decorate your Valentine photoshoot locations with some pink ribbons, and pink toys, and dress up your girl in pink, which makes your girl lovely. For a boy, you can prepare some cars around him, or have Cupid's arrows beside him.
Solo Valentine's Day Photoshoot Ideas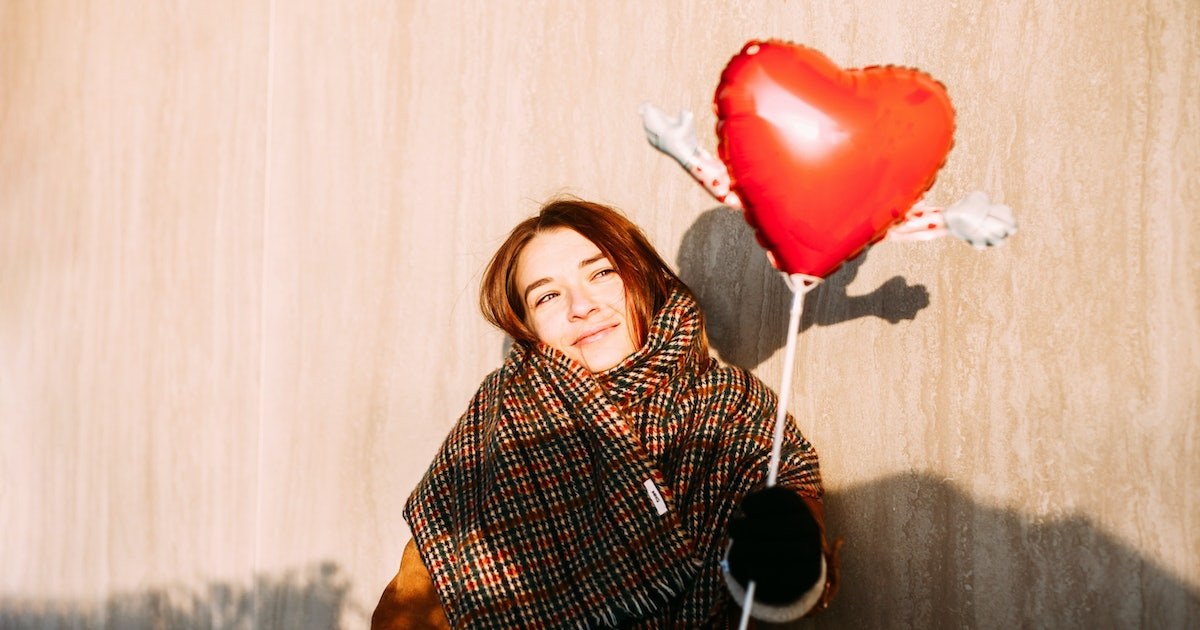 Who says Valentine's Day is just for couples or spouses? Every single person can document his or her life perfectly by taking a set of solo Valentine's Day photoshoots. First of all, dress up and make up to make sure you are the prettiest in this world, which makes your solo Valentine's day pictures have the best visual effect.
Then, check out which place is your wanted Valentine's Day photoshoot location. The balcony, windows, and mirrors in the bathroom are great options if you prefer to stay indoors to shoot your Valentine's pics. Landscapes, the seas, and gardens should be your first choices when you want to enjoy your Valentine's Day in nature.
Next, prepare for your shoots. Decorate the backdrop with some roses, or just shoot your Valentine's Day pictures somewhere full of roses. Have some balloons around you, or you can just hold them. Wearing a blossoming wreath is a great idea, too.
Finally, ask the photographer to guide you to where you should stand to have the best composition. Remember to tell your photographer to be creative when they are filming.
Fashion Valentine's Day Photoshoot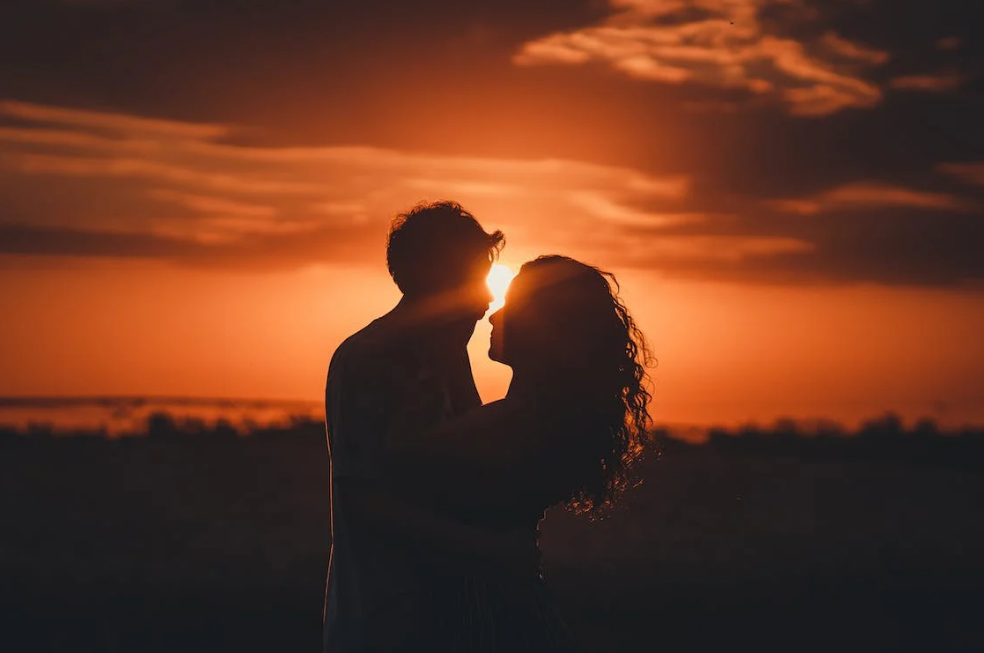 If you want to take a stylish set of Valentine's Day photos, you have to be creative in every aspect which will make your photos stand out when you want to post them on social media. The location, props, outfits, and decorations should all be well-considered and planned.
Before the shoot, you should check if there are any great places around your home that you can use as locations for your Valentine's Day photos. It is always best to find a place with unique features. You should also decide on the timing of your shoot depending on the style of the location. If it's by the sea or in the mountains, sunrise and sunset are the best options.
Then talk to your photographer about what kind of effect you want for your Valentine's Day images. You can express whether you want to film or Polaroid pictures. The pose for the shoot is also something you need to get someone to help you determine if the pose is okay for Valentine's pics.
Conclusion
In this blog, we have shared the top 5 Valentine's Day photoshoot ideas that will definitely win over the likes on the social media platform. From couples to solo Valentine's Day photoshoots, it's easy for you to be inspired. And we still share some tips in the blog for you to spice up the Valentine's Day holiday cheer.