Just like there will be a turkey on Thanksgiving, you will definitely take some photos on Thanksgiving, whether it's food, Thanksgiving decorations, or family group photos. It is very memorable to share your Thanksgiving photos on Instagram to show off your holiday moments.
While we know your photo-taking skills will certainly be good, you may still need a little help in determining a Thanksgiving caption, as a proper caption can make a difference to your entire photo. In this post, we've selected 100+ Thanksgiving captions that are of various different types of styles to help you when you're not sure what words to use to tag your Thanksgiving photos. Read on to choose the best Thanksgiving caption for you!
Table of Contents:
Funny Thanksgiving Captions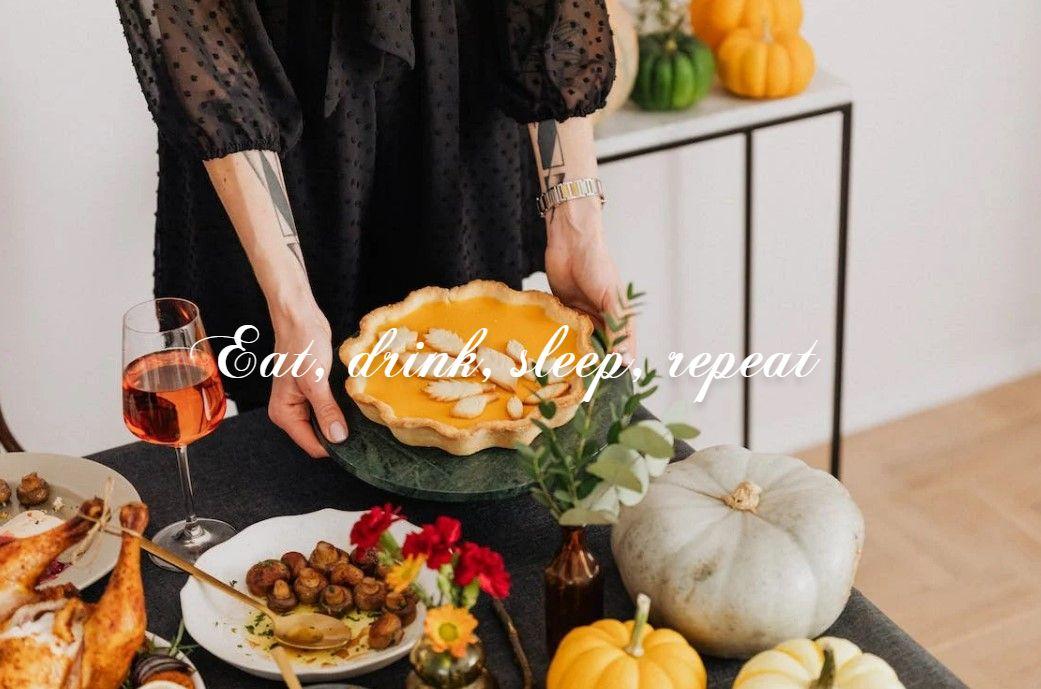 Funny caption always makes photos and content easy and interesting and leave deep impressive, we have collected loads of funny thanksgiving captions for you to choose from.
I couldn't eat another bite...is that pie?
Thanksgiving to-do list: Eat, drink, nap, repeat.
Zero plucks given.
You butter be kidding me.
Parade > football.
I'm thankful to have a family who takes eating as seriously as I do.
Is it time for leftovers yet?
Pumpkin kisses and harvest wishes.
Spice, spice baby。
Pies before guys.
Thankful for stretchy pants.
Winner, winner, turkey dinner.
If you need me, I'll be on the couch.
Eat, drink, sleep, repeat.
Stop, drop, and pass the rolls.
My job today: Official couch potato.
Happy Piesgiving, folks!
Every year I say I won't overdo it on Thanksgiving, yet here we are.
I can't button my pants, but it was worth it.
Pies before guys.
Cute Thanksgiving Captions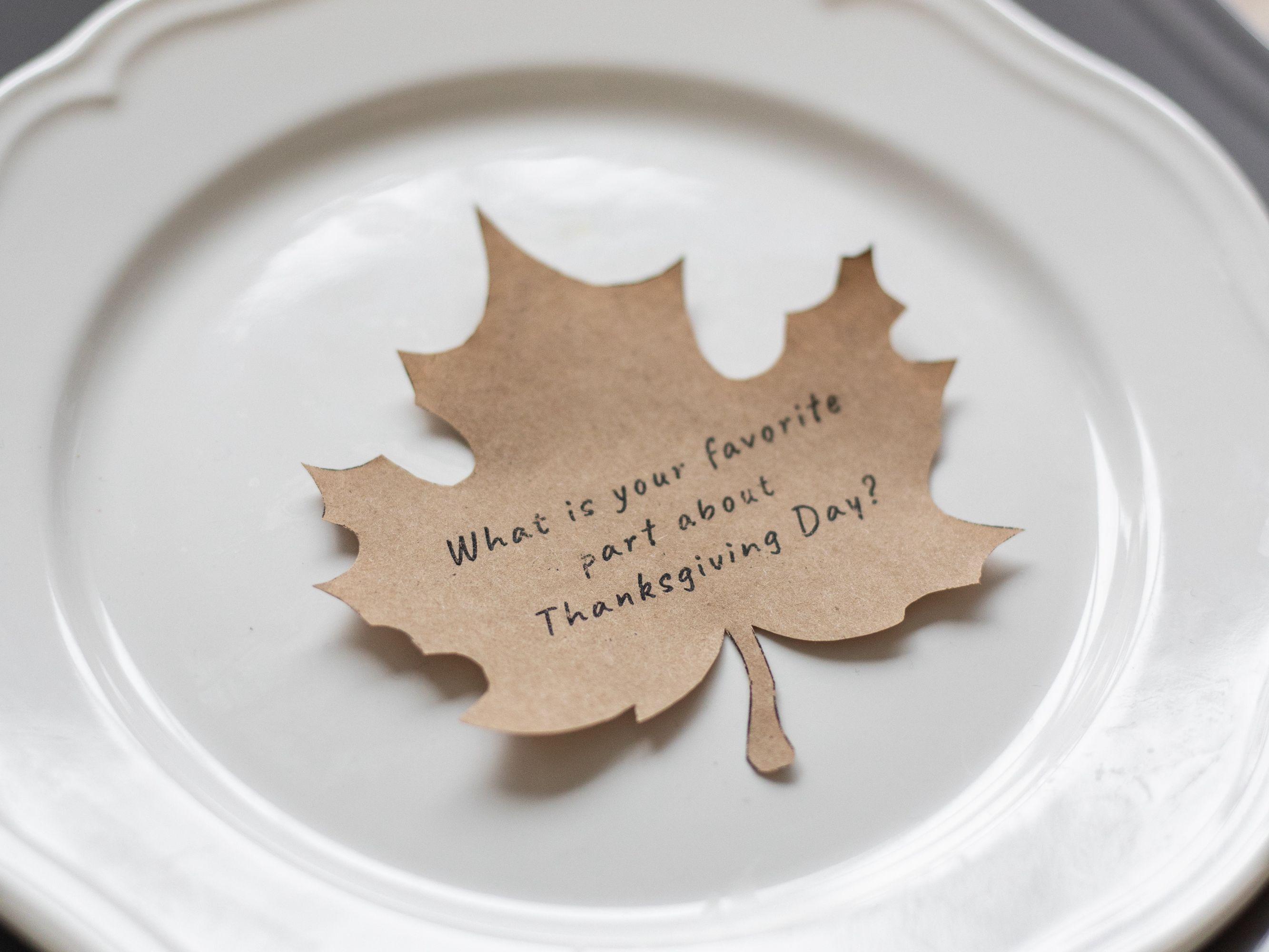 If you want to make your photos or Thanksgiving content posting cute, try adding cute thanksgiving captions to your content, here are some of our selected cute thanksgiving captions for you.
We call this a harvest blessing.
You can't live a full life on an empty stomach.
I only have pies for you.
You ain't seen stuffin' yet.
Spending today with my pumpkin!
This plate is worthy of a touchdown dance.
Family, football, and turkey, oh my!
There's no time like turkey time.
Birds of a feather flock together.
My heart is as full as my plate!
You'll always be my gravy.
Bake the world a better place.
Give thanks today, and every day after.
Gobble 'til you wobble.
Happy face in my happy place.
Happiness is homemade.
Good vibes and all the apple pies.
Pumpkin spice and everything nice.
Witty Thanksgiving Captions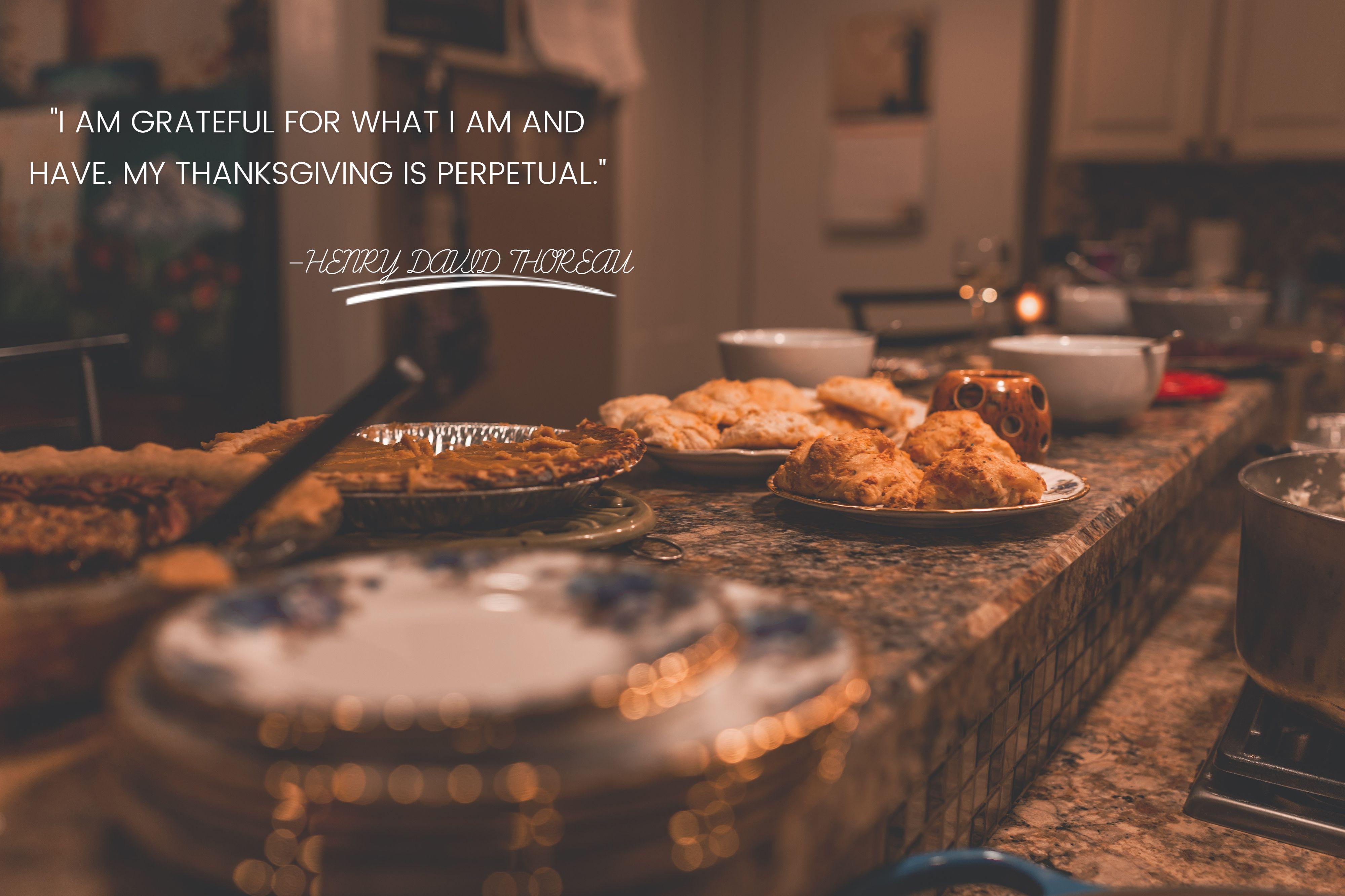 Here are some quotes that can be used as witty thanksgiving captions to make your Thanksgiving photos look meaningful.
"I am grateful for what I am and have. My thanksgiving is perpetual." —Henry David Thoreau
"What if, today, we were grateful for everything?" —Charlie Brown
"Gratitude is the connection between who and what you are and the full magnificence of life." —Iyanla Vanzant
"You ought be thankful, a whole heaping lot, For the places and people you're lucky you're not!" —Dr. Seuss
"Gratitude turns what we have into enough, and more." —Melody Beattie
"No one has ever become poor by giving." —Anne Frank
"When we give cheerfully and accept gratefully, everyone is blessed." —Maya Angelou
"Be thankful for what you have, you'll end up having more." —Oprah Winfrey
"Autumn leaves don't fall, they fly. They take their time and wander on this their only chance to soar." —Delia Owens
"Silent gratitude isn't very much to anyone." —Gertrude Stein
Thanksgiving Instagram Captions for Couples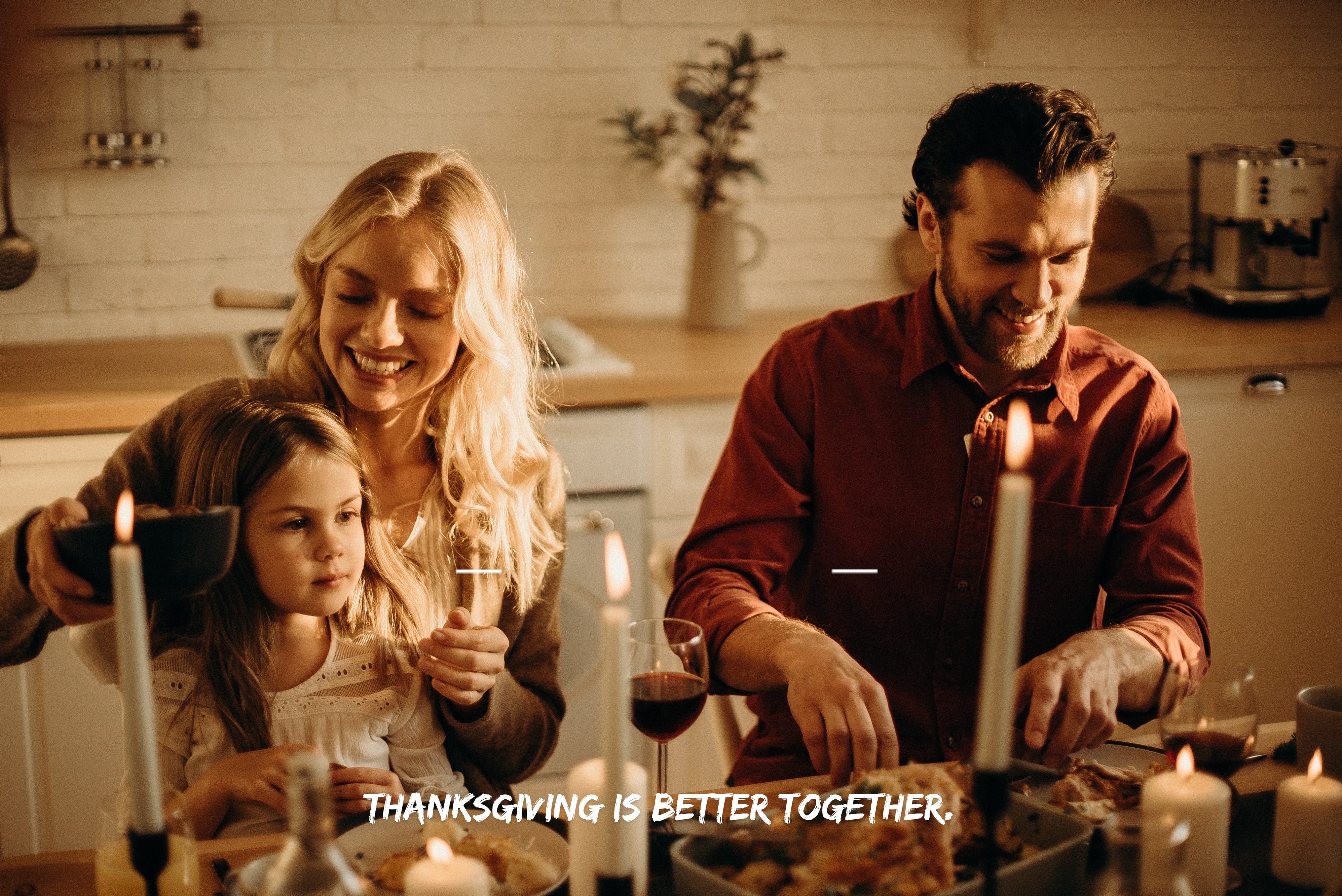 Give your couple a sense of Thanksgiving ritual by sending the thanksgiving photos with a lovely caption. The selected thanksgiving caption for the couple can make your relationship more heated.
Thanksgiving is better together.
Two hearts, one love. Happy Thanksgiving to my everything.
You're my favorite place to be on Thanksgiving.
You warm me up like apple cider.
You're the pumpkin to my pie
Eat, drink and be married!
The good things about Thanksgiving all include you.
Our hearts speak the same food language
You're sweeter than candied yams.
I can't help falling in love (and stuffing my face) with you.
Love you cranberry much
Loving you is as easy as going in for seconds
With you, there's always something to be thankful for.
You're sweeter than candied yams.
Feast your eyes on us
My favorite side dish is you.
Every Thanksgiving with you is a dream come true.
Me and you at the kid's table. It's a date.
Thanksgiving Instagram Captions for Family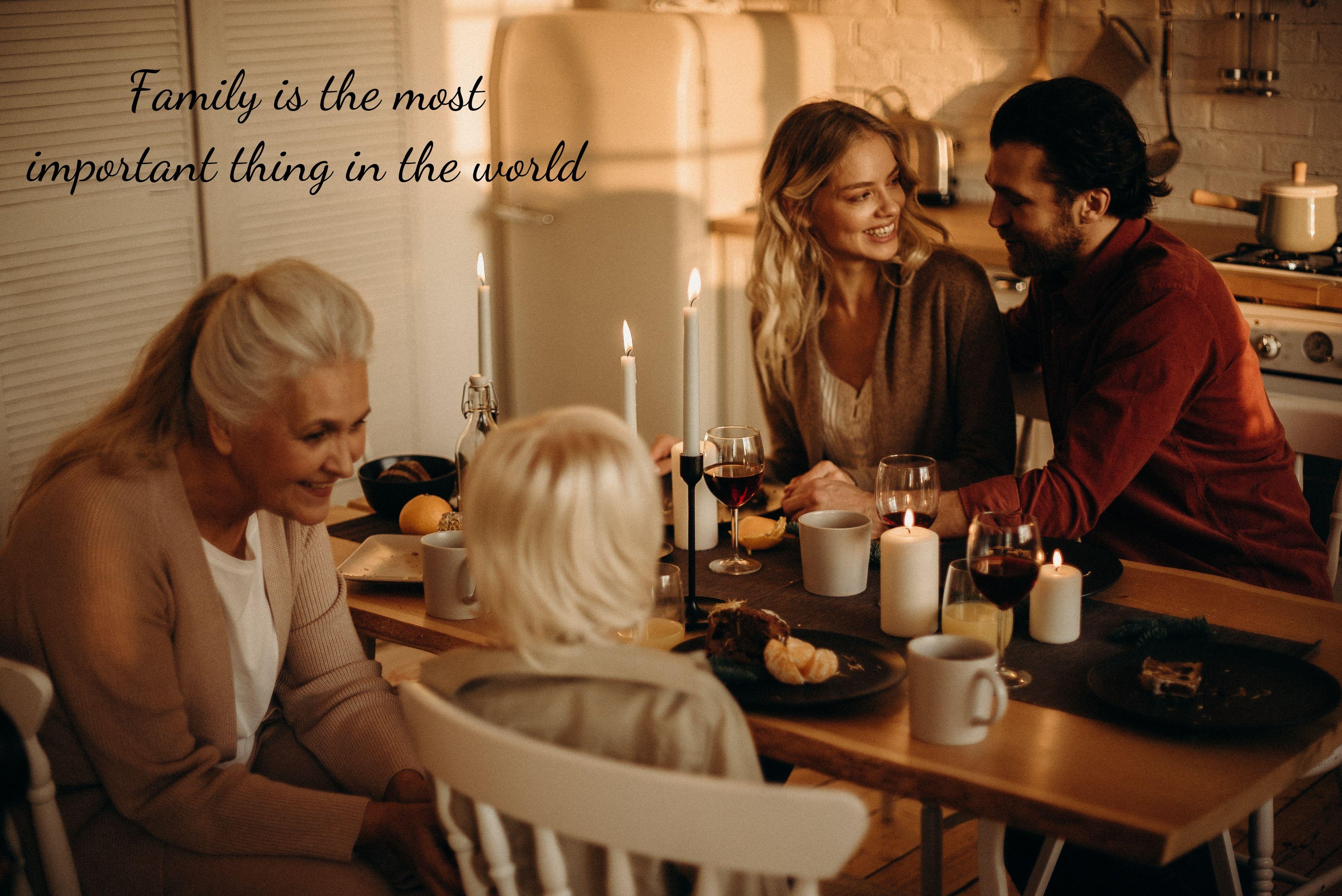 Family is always the most thankful existence, try to add thanksgiving captions to your photos and post them to Instagram to record and share the happy moments!
"Family is the most important thing in the world." — Princess Diana
"Some of the most important conversations I've ever had occurred at my family's dinner table." — Bob Ehrlich
"Happiness is having a large, loving, caring, close-knit family in another city." — George Burns
"Home is people. Not a place." — Robin Hobb, "Fool's Fate"
"You are born into your family and your family is born into you. No returns. No exchanges." — Elizabeth Berg, "The Art of Mending"
"Never judge someone by their relatives." — Charles Martin, "Chasing Fireflies"
"I sustain myself with the love of family." — Maya Angelou
"Rejoice with your family in the beautiful land of life." — Albert Einstein
"Family is not an important thing, it's everything." — Michael J. Fox
"You don't choose your family. They are God's gift to you, as you are to them." — Desmond Tutu
Thanksgiving Instagram Captions for Friends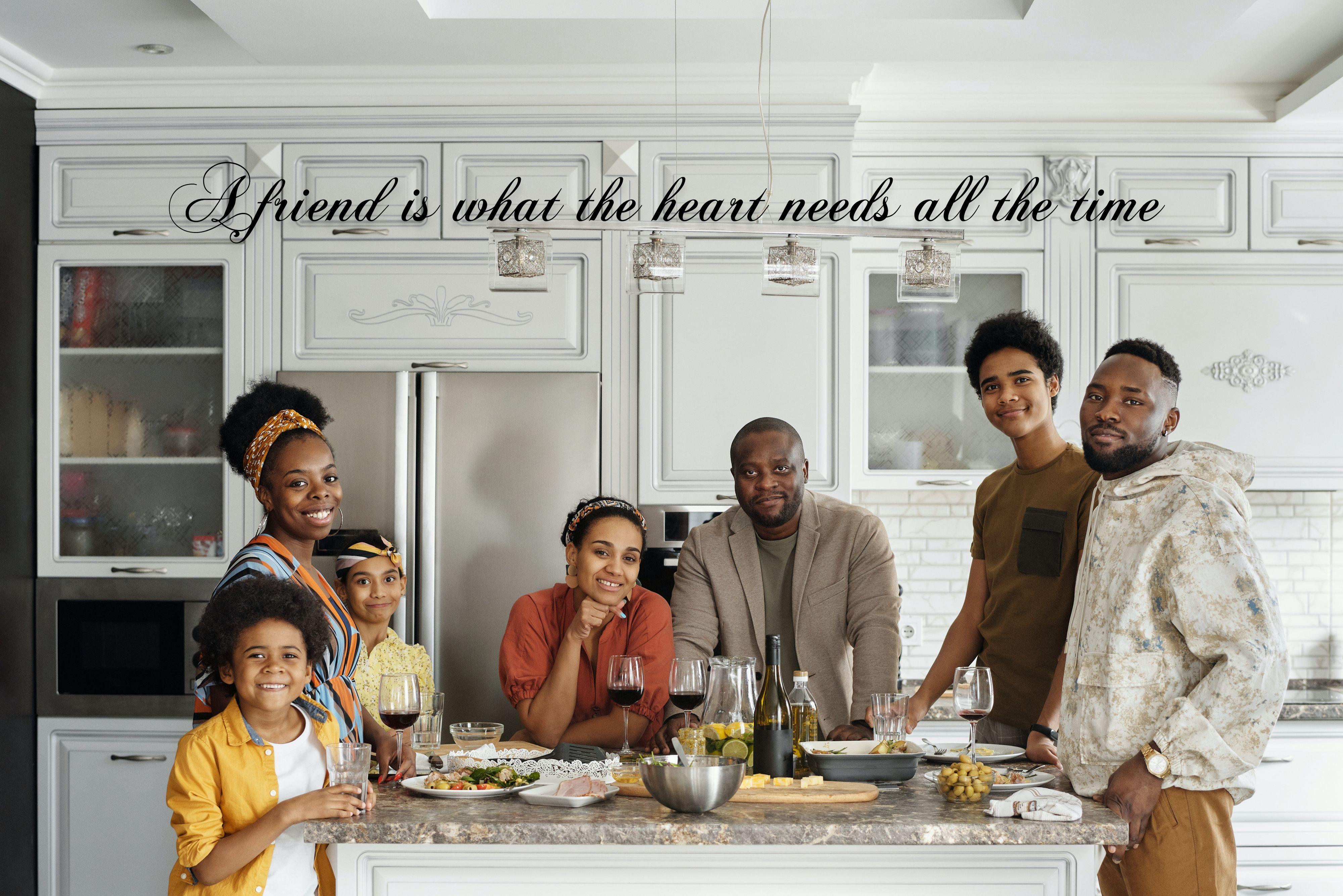 Share Thanksgiving moments with your friends with the following Thanksgiving captions and enjoy your holiday time.
"There are no strangers here; Only friends you haven't yet met." —William Butler Yeats
"It is one of the blessings of old friends that you can afford to be stupid with them." — Ralph Waldo Emerson
"I get by with a little help from my friends." — The Beatles
"A friend is what the heart needs all the time." — Henry Van Dyke
A memorable Friendsgiving is one no one remembers.
True friends accept you no matter how long you cook the turkey.
Friends don't let friends defrost a turkey in the bathtub.
Friendsgiving isn't over until someone ugly cries.
Friends are the family we get to choose. Happy Friendsgiving!
"If there is anyone at this fabulous little confab who knows how to work a room of fragile egos, it's me." — Moira Rose, "Schitt's Creek"
Thanksgiving Instagram Captions for Business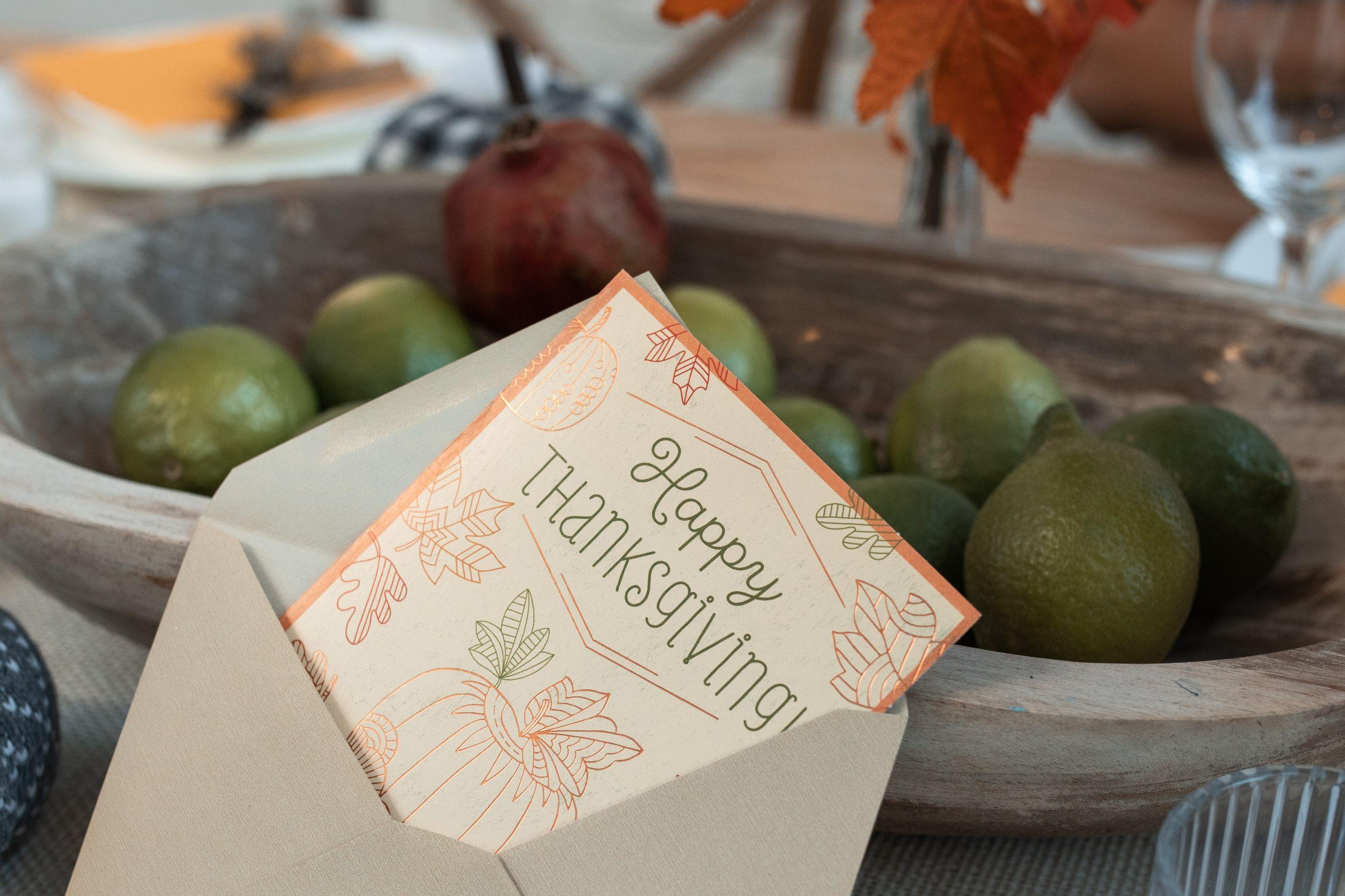 Celebrate Thanksgiving with your business clients and corporate customers with the best greeting thanksgiving card and Thanksgiving business caption. Wish them all with inspiring Thanksgiving business quotes drafted specifically for the occasion. You can use a free online card maker like Fotor to create custom Thanksgiving greeting cards in no time. With a personalized greeting and thoughtful wishes, you can make your customers feel special and appreciated.
Businesses that work together, grow together. We are happy to be part of this journey of prosperity and success with you. Happy Thanksgiving.
We have had a wonderful year and we are thankful to you for making it a special one. Warm wishes on Thanksgiving to our business client.
Wishing a very Happy Thanksgiving to you. We were really fortunate to have you as a part of our journey to success.
May all our business clients have a memorable Thanksgiving with their family, friends, and loved ones.
Warm greetings on Thanksgiving to our business clients who have always inspired us and helped us grow.
We are extremely happy to have such wonderful business clients and we wish to keep serving you. Happy Thanksgiving.
Good food + better company = the perfect recipe for a day of thanks.
May the occasion of Thanksgiving brighten our businesses and our association. Wishing a very Happy Thanksgiving to everyone.
To our business associates, we wish you a very Happy Thanksgiving. Our story of success would have been incomplete without you.
How to Add a Thanksgiving Caption to the Photo?
Decided on the right photo and Thanksgiving caption but don't know how to put them together. Don't worry, you can try Fotor's free online photo caption adder. With Fotor's photo caption maker, you can easily add captions to photos with various image caption templates.