How to Reduce JPEG Size: 4 Easiest Ways
Summary: In this post, we have introduced the JPEG file and why we need to reduce its size of it. And then we shared four ways for you to compress image, including using the windows system, Mac, Photoshop, and an online photo compressor.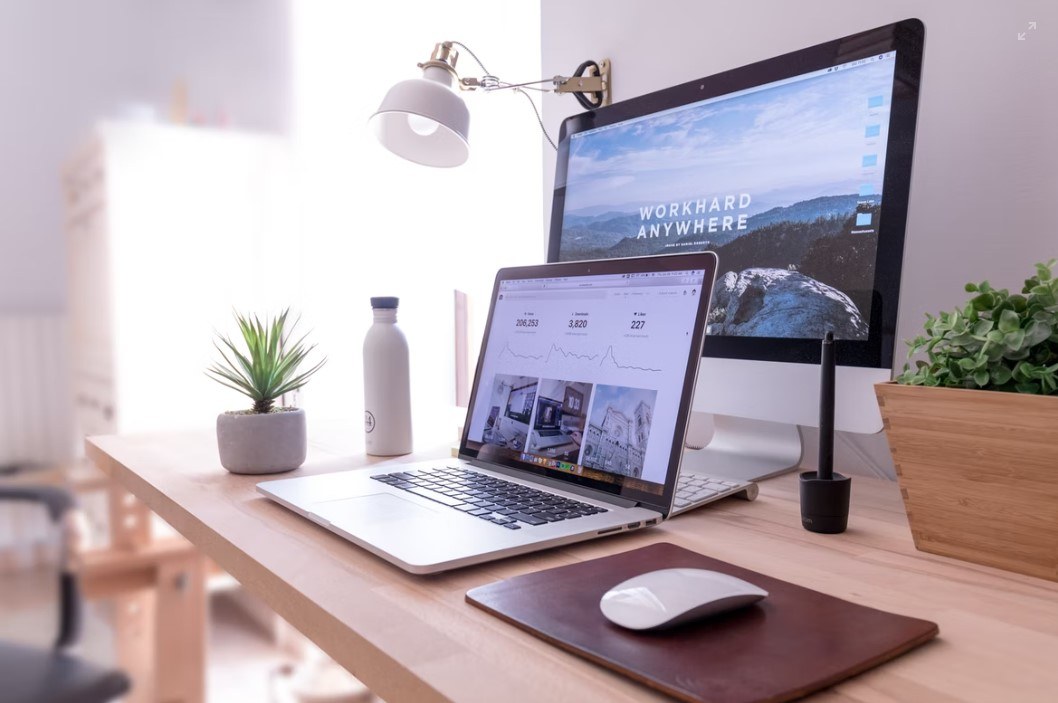 Reducing the size of JPEG images is a great way to save disk space and improve website performance. Are you looking forward to reducing the file size of JPEG without sacrificing quality?
In this blog post, we will show you how to reduce the size of JPEG using different jpeg compressors. By following these simple steps, you can quickly and easily compress image by yourself. Before the teaching, I'll share some information on the jpeg file for you.
What Is a JPEG and How Does It Work?
JPEG is a commonly used digital image lossy compression method, especially for the image produced by digital photography. Its degree of compression can be adjusted, allowing for an option between storage size and image quality.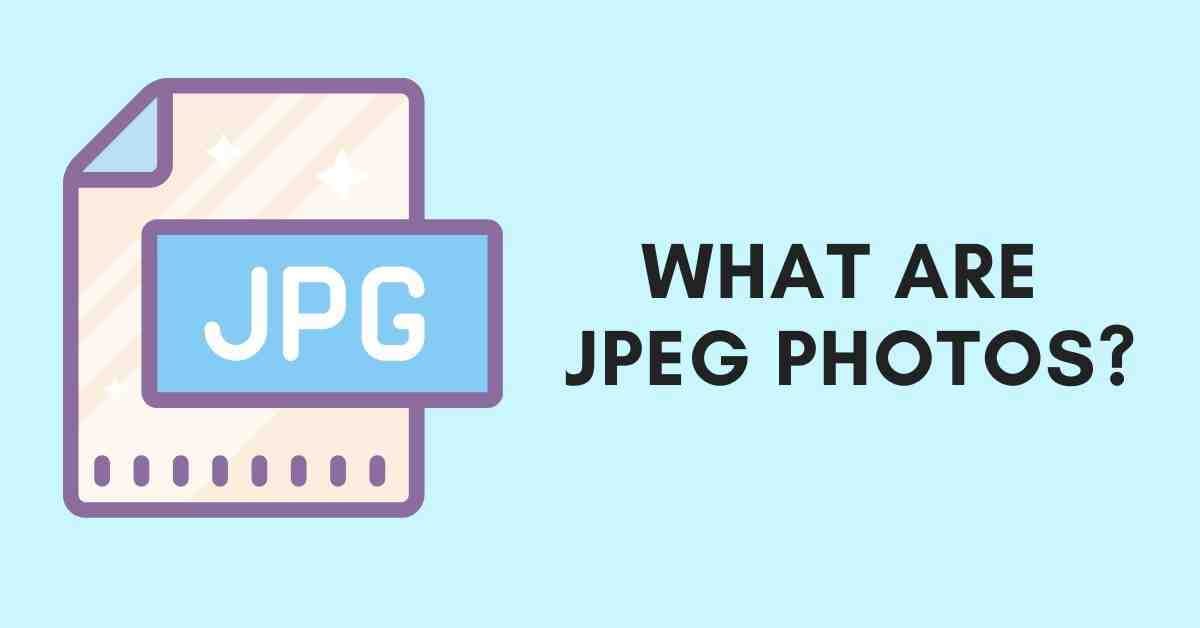 "JPEG" is the acronym of the Joint Photographic Expert Group, which created the standard in 1992. Since its introduction in 1992, JPEG has been the most widely used image compression standard and the most widely used digital image format in the world.
Up to Now, JPEG has largely contributed to the spread of digital images and photos on the Internet and later on social media. JPEG image files are also favorite on websites such as Shopify and online stores.
The JPEG file may be larger than expected. They may take up too much of your storage space and slow down the loading of your site. So, compress photo is a very good option to free up more space.
Compressing jpeg is a process of quality loss, but this loss part is not easy to detect by human vision. It makes full use of the human eye's insensitivity to the high-frequency information in computer color. And it greatly saves the data information that needs to be processed. As such, we need to know how to reduce the size of the jpeg.
How to Reduce the Size of a JPEG on Windows
Before deciding on the file size, it is essential to consider how to use the image. For example, if the image is displayed only as a thumbnail, there is no reason to waste storage space to upload high-resolution files to the network.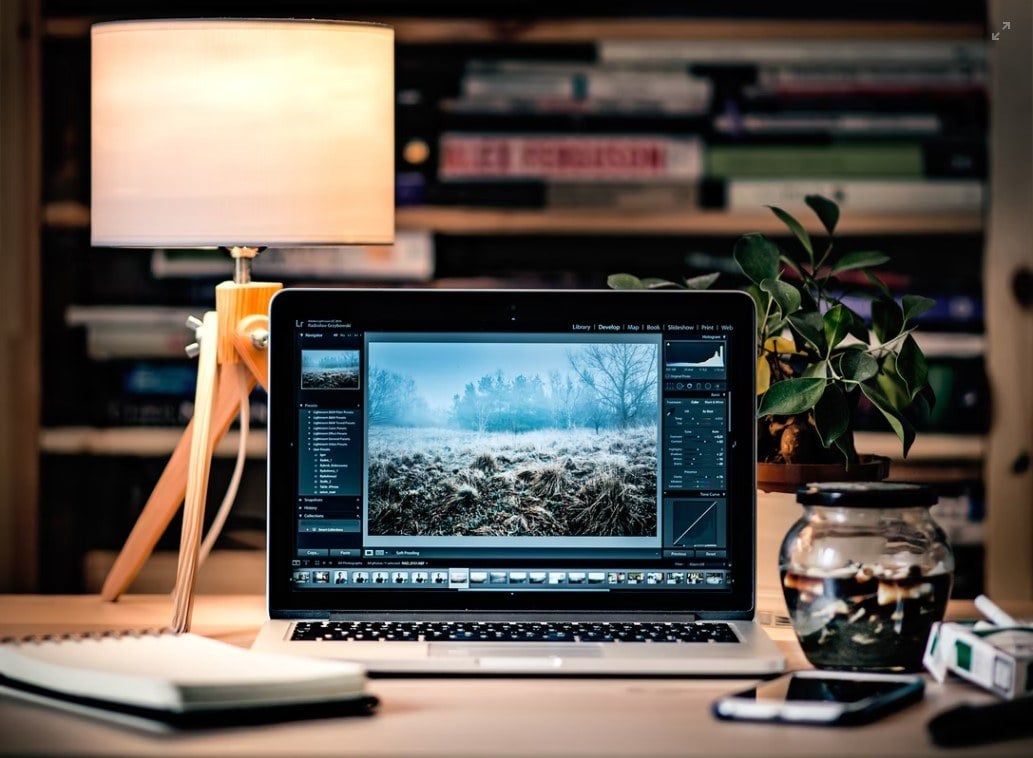 Below, we outlined the steps of how to compress jpeg on Windows systems.
1. To resize the image, select the "Home" tab and look for the Image title.
2. There will be a "Resize" option. When you click on it, a new dialog box appears with more advanced settings.
3. Before resizing the number of pixels, it is important to select the "Maintain aspect ration" box to keep the size of the image unchanged.
4. Then you can resize the JPEG file manually and remember to "Save resized copy".
How to Reduce the Size of a JPEG on a Mac
Any adjustments to JPEG can be found in the tools section of the menu bar on Mac. So let's try to use adjustment tool to compress file in jpeg size.
1. Upload your image Select "Adjust size" of your opened image in "Tools". This allows you to change the Width, Height, Resolution, and other measurements.
2. For the average user, we recommend that you change the metric to percent, and then select a number that matches your target size. When you change this value, the "Resulting Size" section tells you the exact size of the new file.
3. Finally, click "File" and "Save As" to save the modified version of your image.
How to Reduce Size of JPEG in Photoshop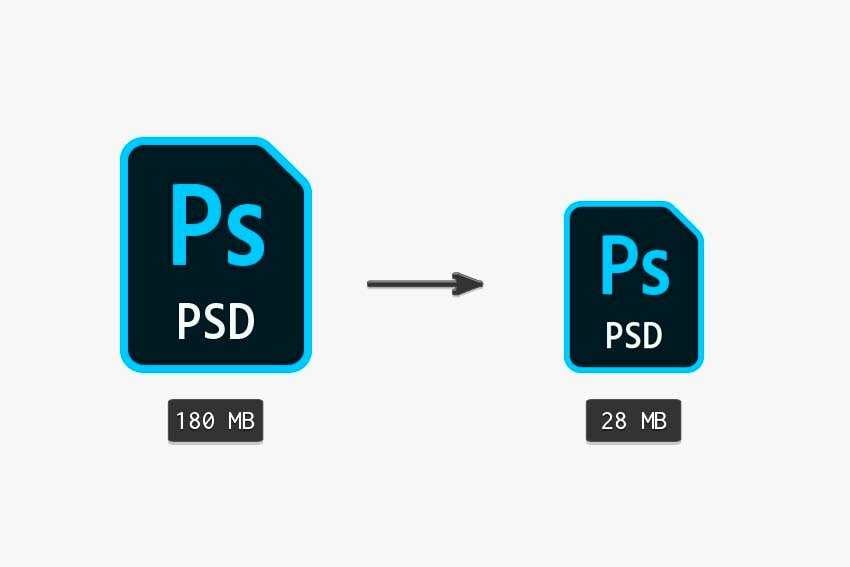 Photoshop is one of the best image editing software for simple and advanced image editing tasks. It is also able to achieve jpeg compression, here are the steps to achieve it.
1. After you opened your image, select "Image Size" of "Image", and a new dialog box appears with "Pixel Dimensions" and "Document Size setting"
2. Choose "Proportionate Width/Height" and you can choose to "Reduce the resolution value" or just keep it. (Note: 300ppi is for print files, and 72ppi is for online/digital files.)
3. You can choose the "Resampling Method" option to get the best result. And click "OK" to save the image.
How to Reduce the Size of a JPEG Online Photo Compressor
Fotor's free online image file size reducer helps you compress picture in jpeg size quickly. You can experience compress images file size into kb without losing the original image quality with Fotor's jpeg compressor. It is perfect for every jpeg compression occasion without any skills. Follow the steps below to compress the jpeg in a few seconds.
1. Open the Photo Resize and the image you want to edit.
2. Type the proportions you want in the "Width" and "Height" fields or enter a percentage to determine the size of the photo.
3. Check the "Keep Proportions" option if you want to maintain the proportions from the original image.
4. After compressed picture, save and choose the format that suits your needs.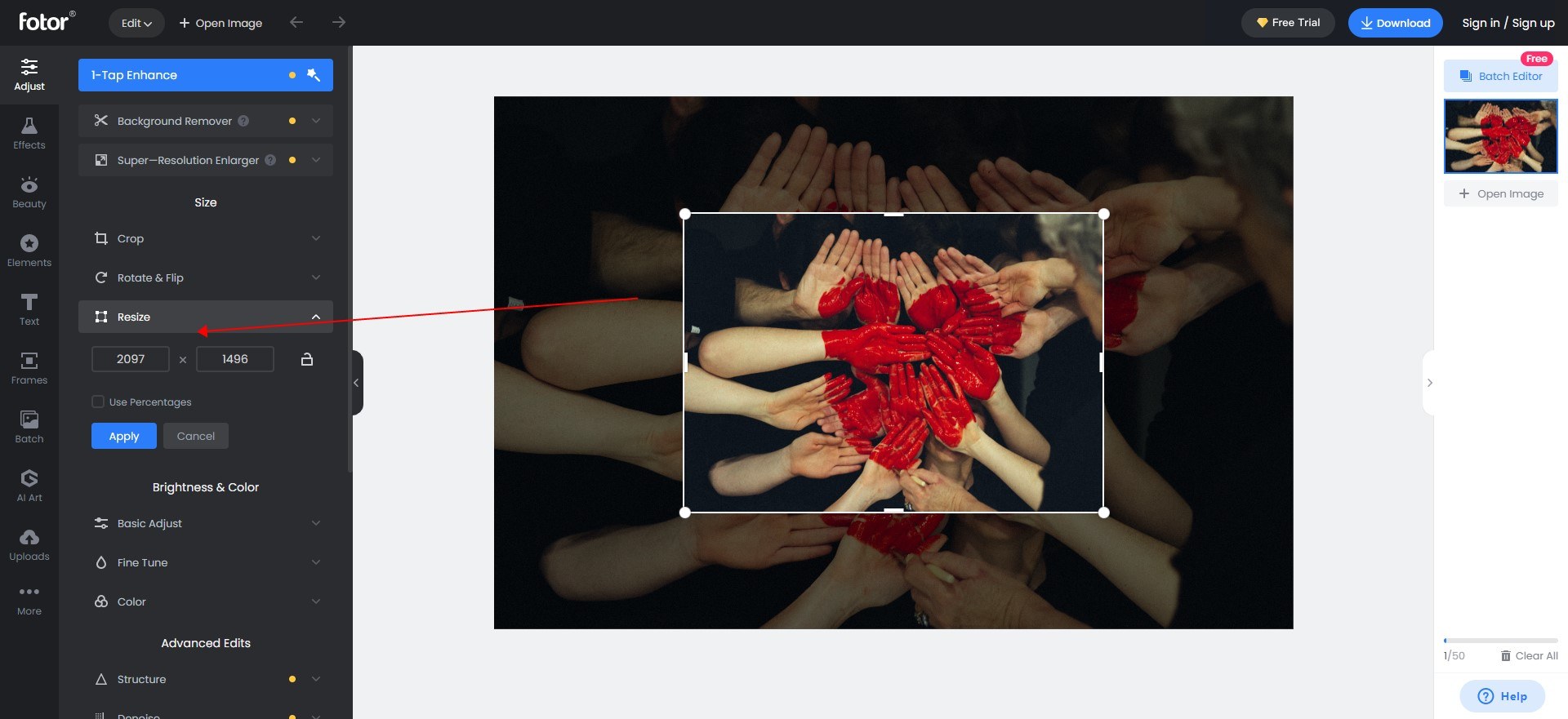 Tips for JPEG Compression Without Losing Quality
Change the image format to reduce jpg file size. In general, JPEG files are smaller and palettes are larger, while PNG files are larger because they support unlimited colors. If the original PNG image does not contain many colors, it is recommended that you change the image format to JPEG to compress file size but sometimes image compression can lead to quality loss.
Crop the image to reduce jpeg size. If the picture contains a lot of unnecessary information, it is recommended that you can crop it to highlight the main content and reduce jpeg file size.
Use Compression Methods to Reduce JPEG File Size
There are many compression methods that can be used to reduce jpeg size. Each method has its own benefits and drawbacks, so it is important to choose the right one for the task at hand. Some of the most popular compression methods include ZIP files, RAR files, and 7-Zip archives.
Difference Between JPEG GIF and PNG File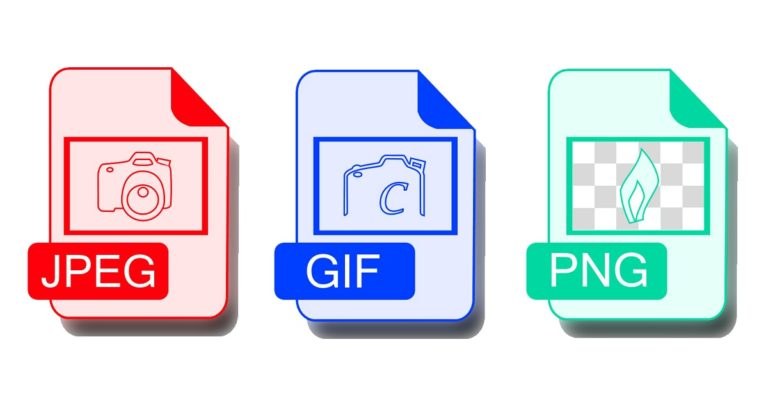 The .jpg format works best for complex images without text. In essence, .jpg reduces loading time by selectively deleting photo elements. This is great for large, detailed photos which take a long time to load.
The .png file format is the most commonly used in digital design projects. The file size of .png is often larger than the other two formats(GIF and JPEG), but it also retains hard edges and can handle a large number of colors while maintaining a fast enough load time for online use. The best uses of .png include images that contain text, graphics with hard edges, and elements that require transparent backgrounds (such as logos)
The GIF file format is essentially a close relative of the faster loading .png, but there is a problem-the image needs to be exactly 256color. This places a lot more restrictions on designers than you think. Another great feature that only .gif can use is animation. Therefore, you can create graphics that use short loops or play animations at once, which does not require any plug-ins because it is just an image file.
Conclusion
This article is an introduction to How to reduce the size of JPEG, and it also provides you with some information about JPEG and why we need to reduce the size of it. Tips for compressing image without losing quality.
There are 4 easiest ways we shared with you to reduce file size of jpeg and recommended an online image compressor. So that you can choose one of the resolutions best suits your need.