Podcast cover art is the first impression your clients have with your show when they go through the browsers on Google podcasts, Apple podcasts and other famous podcast apps. The clients would determine whether to read the descriptions and listen to your show with an eye on your podcast cover art.
So you must know how to make a podcast cover that could attract the clients' attention from other competitors for branding and promotion. This blog is going to help you out how to design a podcast cover in detail, let's check together!
Tips on how to design a podcast cover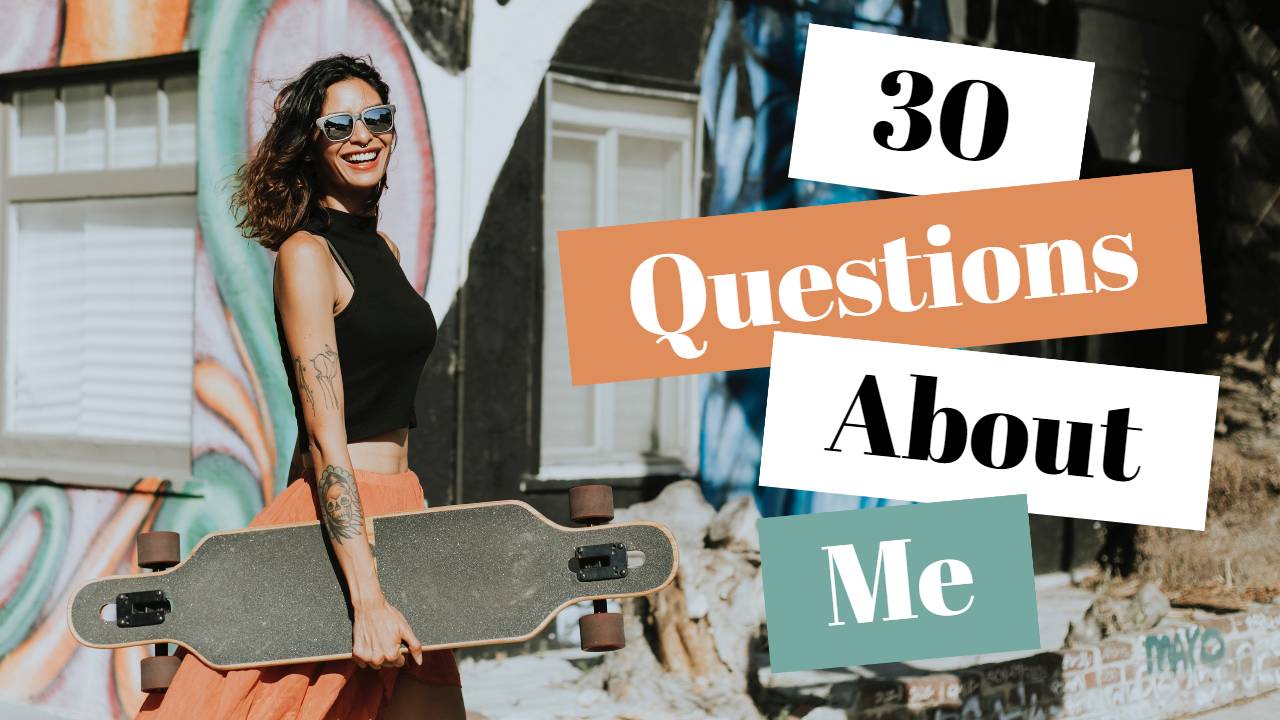 Settle down the whole structure first
You must be really enthusiastic about making your own podcast cover art. But make sure you prepare the entire plan before you get started in creating a podcast.
When you design a podcast cover, you should settle down the topic, tone, style, genre that show your personality beforehand.
When the topic of your show is about hobby or the most popular phenomenon or people, you could use image and words to describe them. You can see the podcast art work of the Joe Rogan experience. The cover shows the recognizable image of him, which shows the topic is humorous.
While the topic of Still watching is about the latest popular phenomenon on TV. So the TV is the main character of the podcast cover art work.
As to the style and tone, you should decide whether you choose wacky, Modern, ancient, Witty, Formal, or Casual.
And make sure your color scheme and style would be a perfect match with the tone and personality of your show. To make the whole structure beforehand is really necessary.
Podcast cover art size & Requirements
After making the preparation work beforehand, you could get to know how to start a podcast. First of all, you should make sure the podcast cover size, pixels and format meet the criteria of the podcast apps to mask the maximum visibility.
3000 pixels by 3000 pixel would present a good look. 1400 pixels by 1400 pixels is the minimum for apple podcast cover art.
Make a suitable design for the podcast cover size in different podcast directories like Apple Podcasts, Google Podcasts, or Spotify.
Design the podcast cover size with 72 DPI and RGB colors. Save the podcast artwork in the form of JPEG and PNG.
Take care of Your Audience
As you wish to design your podcast that could draw fan base and listeners to follow, the audience is definitely the crucial factor you should consider when learning how to make a podcast. Here are some tips for you.
1. The general age of your audience. It would affect what style, color and image you choose to create the podcast cover. When your audience is a bit elder, you could choose mild color and the style that is humorous and warm. When they are young, you could pick modern style with conspicuous colors.
2. The gender of the audience. This matters a lot, because people in different gender may like different topics and styles that have been reflected on your podcast cover. Podcast cover art showing more beauty and brightness would draw more attention from girls while podcast cover art presenting coolness would be preferred by males.
3. Their living places. People living different places affected by different culture. Then you could choose the special elements that show the best side of their culture as a part of your podcast cover art.
4. Occupation. People with different jobs may have different interests about particular topic and style.
Make the subject of your podcast clear
When knowing how to design a podcast cover, you should see to it that the potential listeners could tell the main subject from your podcast artwork.
For Podcasts that promote brands and business, you should know how to how to create a podcast by using the logo and colors already existing. This would help the followers of the brand logo to recognize your podcast and follow it.
For podcasts that mainly showcase the personality, you'd better use the picture of the podcast host who is popular. This plays the same promoting purpose.
For podcasts that focus on hobbies, you could apply specific artwork to make the hobby conspicuous to viewers just like the Coffee with KENOBI does. Its podcast cover art shows the image of the coffee cup with character about the content. The viewers would understand the main subject and coffee lovers would listen to it immediately.
Choose the Color right
The color is also quite important for designing a podcast cover, because the color temperature would influence the mood of viewers. Usually, colors that are warm usually connect with brightness, energy, dynamic and action, but colors that are cool would bring you the feeling of calm, serenity and peace. There are the theories you could follow,
Analogous means choosing colors for podcast in a harmonious way. This way would guide you to select podcast cover colors that will relax your clients' eyes and make them comfortable.
Complementary means choosing podcast cover colors that are opposite to each other to avoid too similar colors in them. This way would make podcast colors more colorful and special.
Triadic means choosing three podcast colors as a whole, and the colors in podcast are opposite to each other based on a triangle that is equilateral.
Pick Legible Typography
The words play a crucial part in your podcast cover artwork, for it speaks what your podcast is mainly about. And Make sure the typography you choose says a lot about your podcast to the largest extent.
If you wish to show the old-fashioned and authoritative meanings of your podcast, then the Serif is among your best choice. It's one of the classic typefaces that has been lasting for long. And it's a little line setting at the conjunction of the letters. And this typography is easy for viewers to recognize and to tell the main topic and tone of your podcast.
Another good choice is Sans-serif which is the serif version without the line stoke. This type of typography could make your podcast cover easy to recognize especially in small and settings with lower-resolution. And if you want your podcast cover show modernity and casualty, this one also suits you best!
Please remember to limit the number of the words when you design your podcast cover art. Make sure no more than 7 words there to make your typography legible.
Determine Image type
Besides the words, the images you apply also presents the main subject, style and tone of your podcast cover art. And you should decide what kind of image to add, whether it's a photo or drawing.
You should make the choice according to the type of your podcast. A photo usually presents the real part of particular thing. You could choose a photo when your design a podcast with the topic of science or news to show the reality. But remember to avoid over used images like Microphones and headsets.
And you could choose the graphic art, too. And this style would show the uniqueness of your podcast.
As to what image to draw or what photo to add to your podcast cover, you should think what's your podcast is all about. To illustrate your face podcast explicitly, you need to focus on the facial expression that could reflect, express the viewer's mood and feelings.
Make sure Branding consistency
When you design a podcast cover for branding, please make sure it applies consistent imagery on all platforms as the big names like Apple, Coca-Cola and Nike do.
Try to choose the same color scheme, fonts and images on the websites and all kinds of social medias to make the podcast cover. This consistency would make sure the podcast cover is easy for listeners to recognize and follow. This makes big sense in promoting your branding.
How to Design a Podcast Cover with Design Tools
After Knowing the ideas of how design a podcast cover, you'd better know how to create a podcast with these ideas. To make stunning podcast covers doesn't mean you need to make your podcast artwork all by yourselves.
Fotor is available for you to design it for free.
Fotor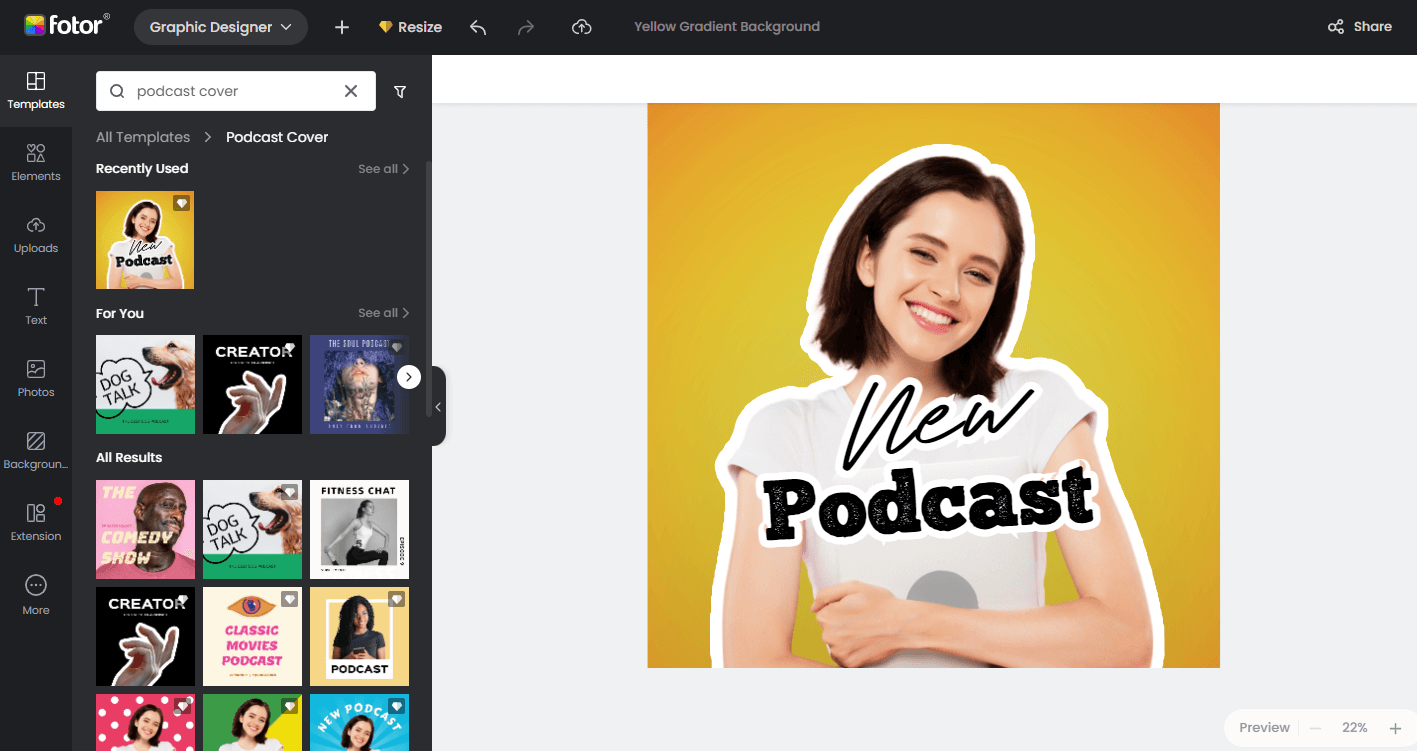 Fotor bears many free podcast cover templates to make you become more inspirational to settle the problem of how to start a podcast. And there are various theme for you to choose ranging from fashion podcast cover templates, music podcast cover templates, business podcast cover templates to vintage podcast cover templates, gaming podcast cover templates, aesthetics art show podcast cover templates and more.
With Fotor's podcast cover art maker, you can have HD stock photos, exquisite elements, rich fonts, photo effects or any other design elements there. What's more, you are allowed to remove background, add text and border to your cover.